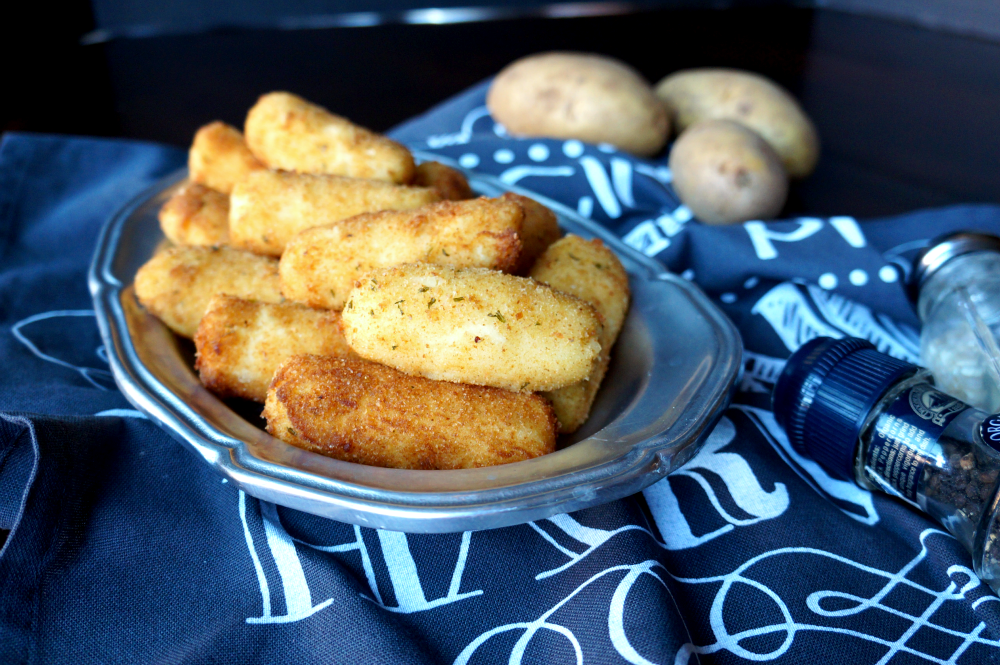 Hello, friends! I am so excited to be sharing this delicious recipe with you today. I have paired up with the US Potato Board to bring you this scrumptious potato side dish for the holidays: Potato Croquettes! Now, these may sound a bit fancy, but honestly, they're just fried mashed potatoes. Basically the best thing ever, and so simple to make! You will totally impress your friends and family this holiday season.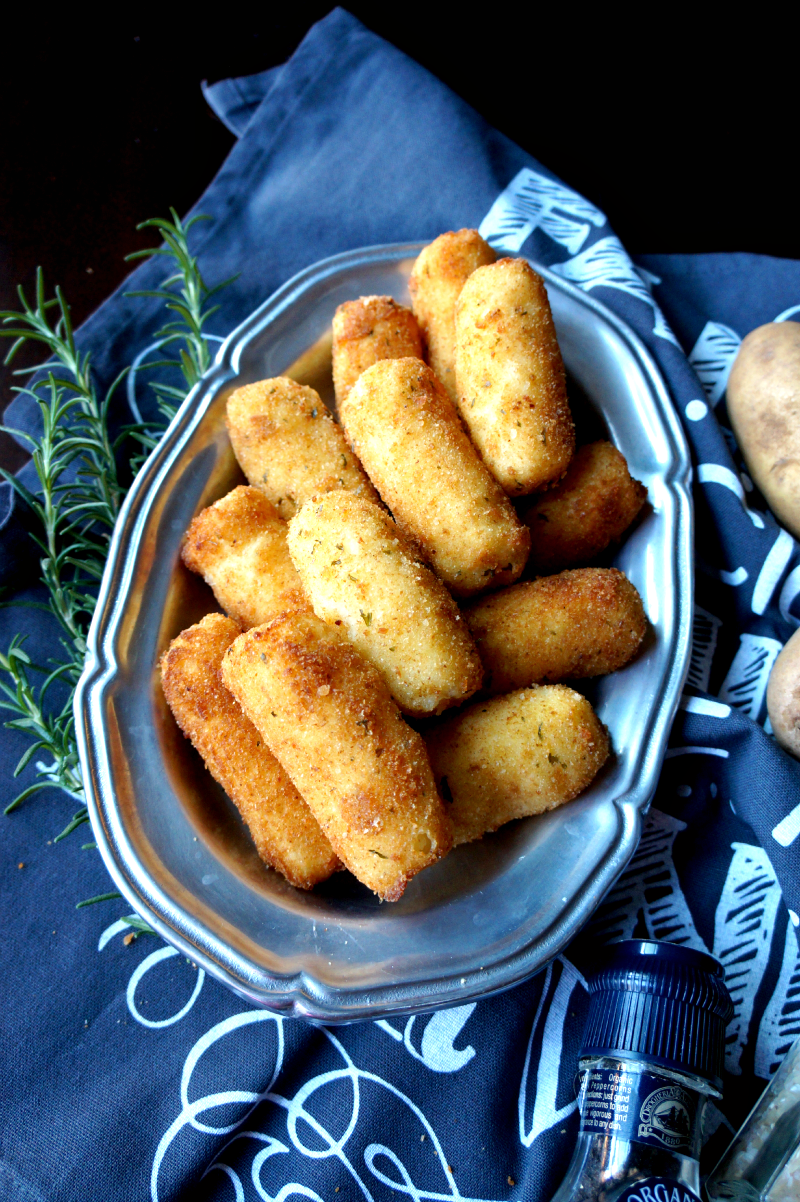 Growing up, my mom would often make crocchette di patate, which is really just the Italian word for potato croquettes. Before whipping these up for the blog, I hadn't had these in probably... 6-7 years! You know how sometimes, a memory of a certain food is so unbelievably delicious and epic that you feel like there's no way it will really taste that good once you eat it again? Well, I'm happy to say that that wasn't the case here! These croquettes were just as good (if not better) than what I remembered. Imagine soft, cheesy mashed potatoes, enveloped in a perfectly crunchy and crisp fried coating. The texture contrast is unbelievable!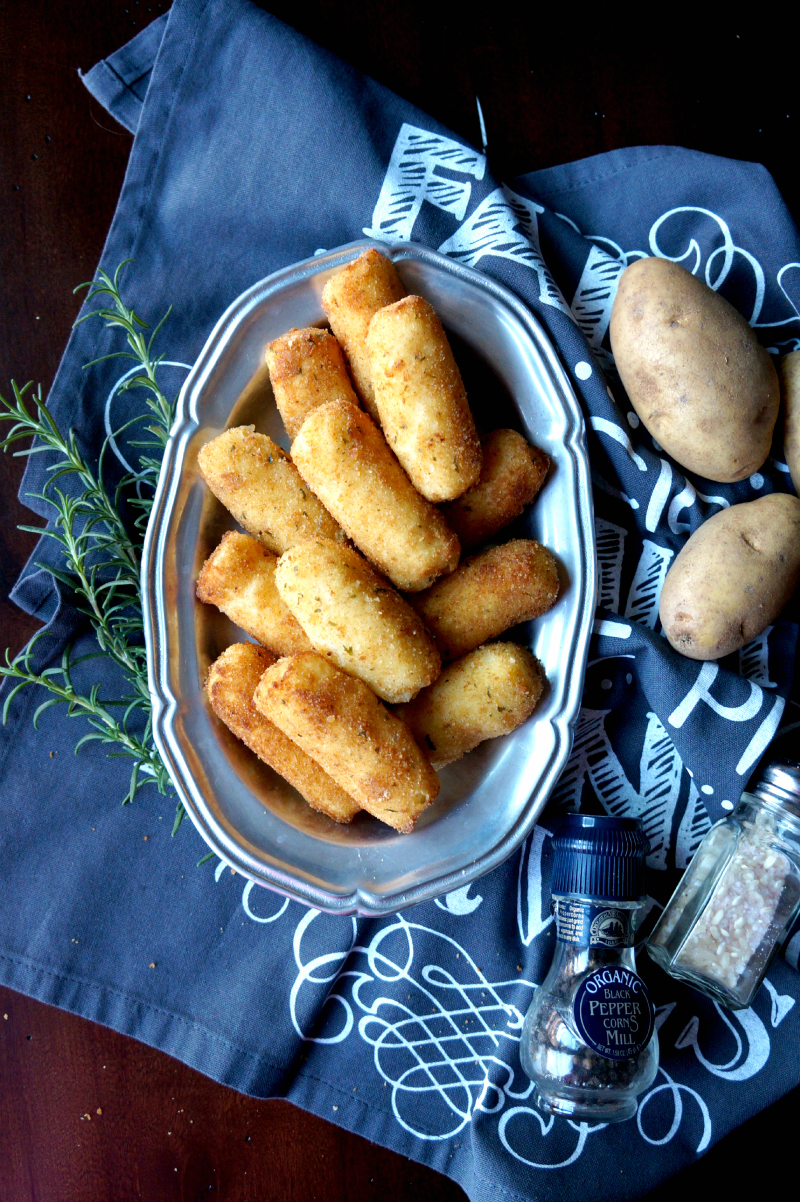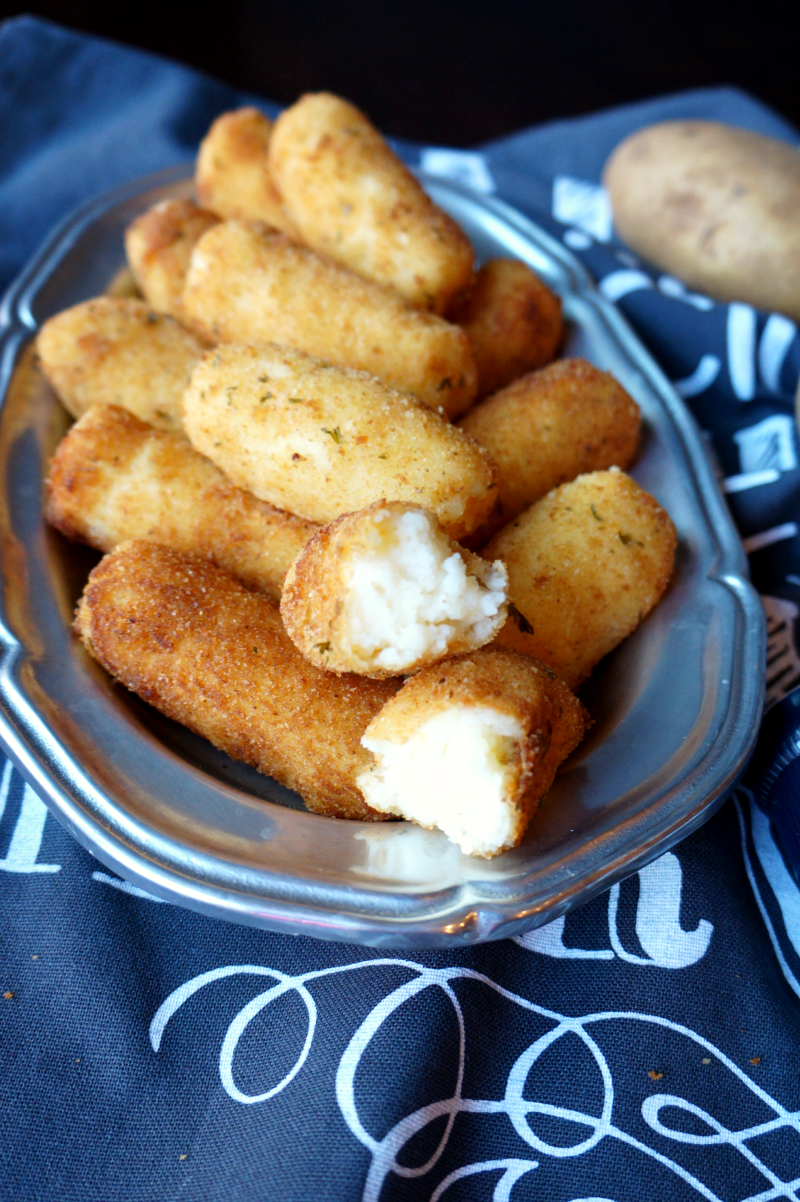 Potatoes are perfect for holiday dishes, no matter how you whip them up. They're a great healthy veggie, with no fat, sodium, or cholesterol, and tons of potassium, vitamin C, and B6. Talking about potatoes almost makes me think of Bubba Gump... you can fry them, mash them, bake them, boil them, eat 'em in salad, top them with cheese, the possibilities are seriously endless! You can find more recipe ideas on the US Potato Board's Facebook, Pinterest, and Instagram.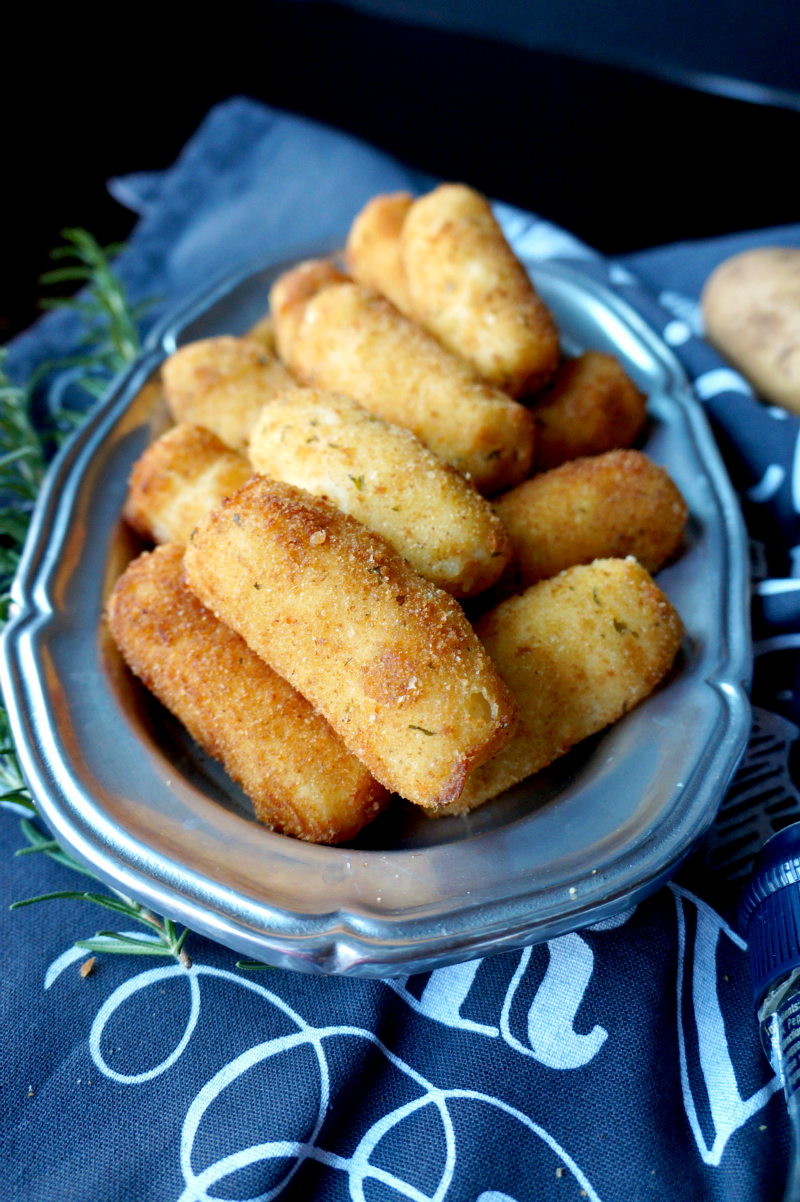 I have also included a fun little video for these delicious Danish-Inspired Caramelized Fingerling Potatoes. Enjoy!
potato croquettes
Author:
Valentina | The Baking Fairy
Ingredients
4-5 medium Russet potatoes
½ cup whole milk
1 cup shredded mozzarella cheese
¼ cup freshly grated Parmesan cheese
½ teaspoon garlic powder
½ teaspoon onion powder
½ teaspoon parsley
3 tablespoon butter
salt and pepper, to taste
1 cup all-purpose flour
1 cup seasoned breadcrumbs
2 eggs
vegetable oil, to fry
Instructions
First, make the mashed potatoes. Scrub and peel the Russet potatoes, cut them into even chunks, and place them in a large pot. Pour in just enough water to cover them, add a generous pinch of salt, and bring the water to a boil.
Cook the potatoes for 10-15 minutes, until they can be easily pierced with a fork.
Drain the water, add in the milk, and start mashing the potatoes with a potato masher. Add in the butter, cheeses, spices, and some salt and pepper. Keep in mind you want these to be stiffer than normal mashed potatoes!
Let the mashed potatoes cool off completely, then refrigerate until ready to fry. They will be a lot easier to handle cold!
To make the croquettes, first, place the flour in one bowl, the two eggs (beaten) in a second bowl, and the breadcrumbs in a third bowl. Grab a ping pong ball-sized amount of mashed potatoes, and shape it into a small log.
Dip the croquette first in the flour, shaking off the excess, then into the egg, then into the breadcrumbs. Repeat with all the mashed potatoes.
When ready to fry, grab a medium-sized deep pot, and pour in 2-3 inches of vegetable oil. Heat on medium-high until the oil shimmers and is hot, and add in the croquettes, cooking 3-4 at the same time.
As the croquettes finish cooking, remove them from the oil with a slotted spoon and onto a plate lined with paper towels. Serve immediately!
In accordance with the FTC Guidelines, I am disclosing that I received compensation from the US Potato Board for my time and participation. Although I have material connection to the US Potato Board, any publicly stated opinions of them and their products remains my own. Recipe is an original creation of Valentina Celant at TheBakingFairy.net.