Try this berry smoothie bowl for breakfast, made with avocado, strawberries, blueberries and Dream Boosted Almond Milk! It's a healthy way to start the day.
Hello, dearest readers! I am so excited to be sharing this delicious recipe for an Avocado Berry Smoothie Bowl with y'all today. These are delicious, beautiful, and nutritious to boot! The secret ingredient in these is Dream Boosted Almond Beverage. This almond drink is like almond milk, except better! It's a protein-rich blend that not only tastes great, but also packs 10g of plant protein and 1300mg of omega-3 per serving. It's also a source of vitamins A, B12, C, D, E and calcium! Meals that are healthy and taste yummy is what I'm all about!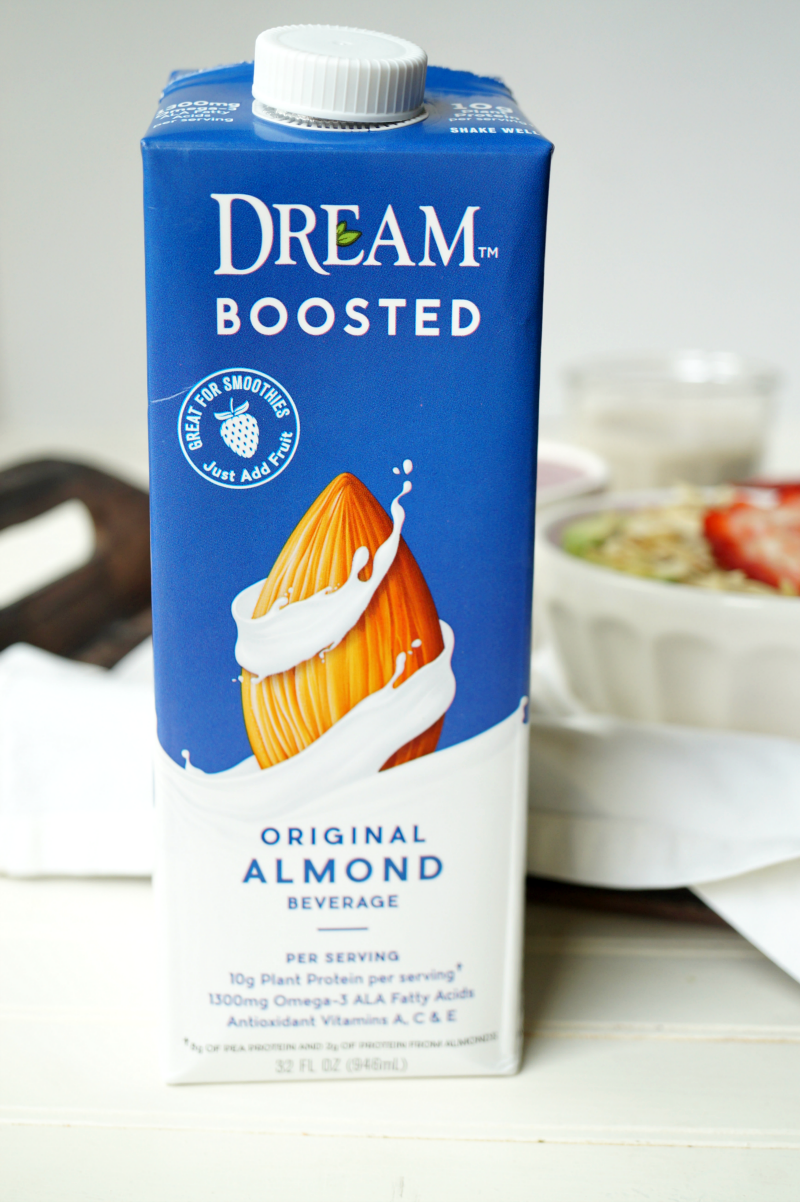 As you all know, I am a total die-hard avocado fan, and while I love avocado toast and avocado pesto and avocado dressing, I usually use this fab fruit (or is it a veggie?) for savory recipes. I decided to branch out a bit and throw it in my berry smoothie bowl along with the rest of the fruit for added richness and creaminess. I was seriously so happy with the results! The combination of the avocado and the Almond Dream Boosted makes this smoothie ridiculously creamy without being heavy or leave you feeling stuffed. Yes, please!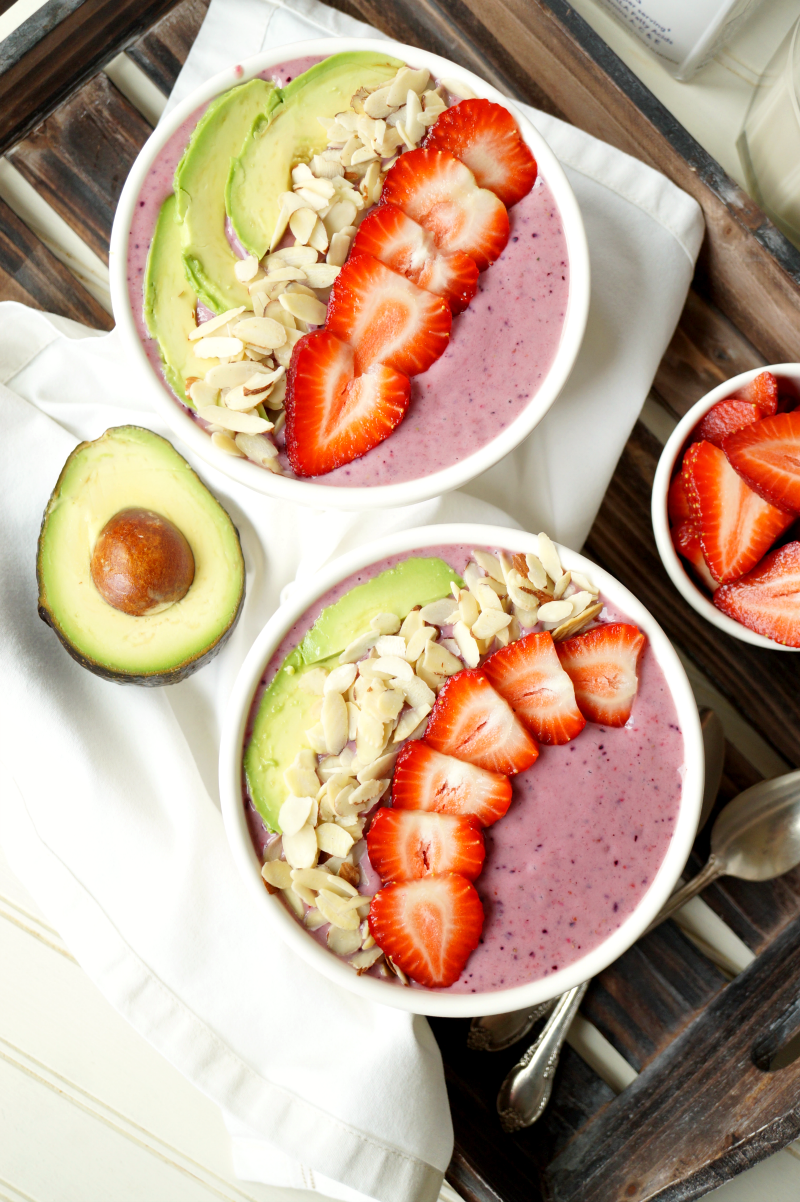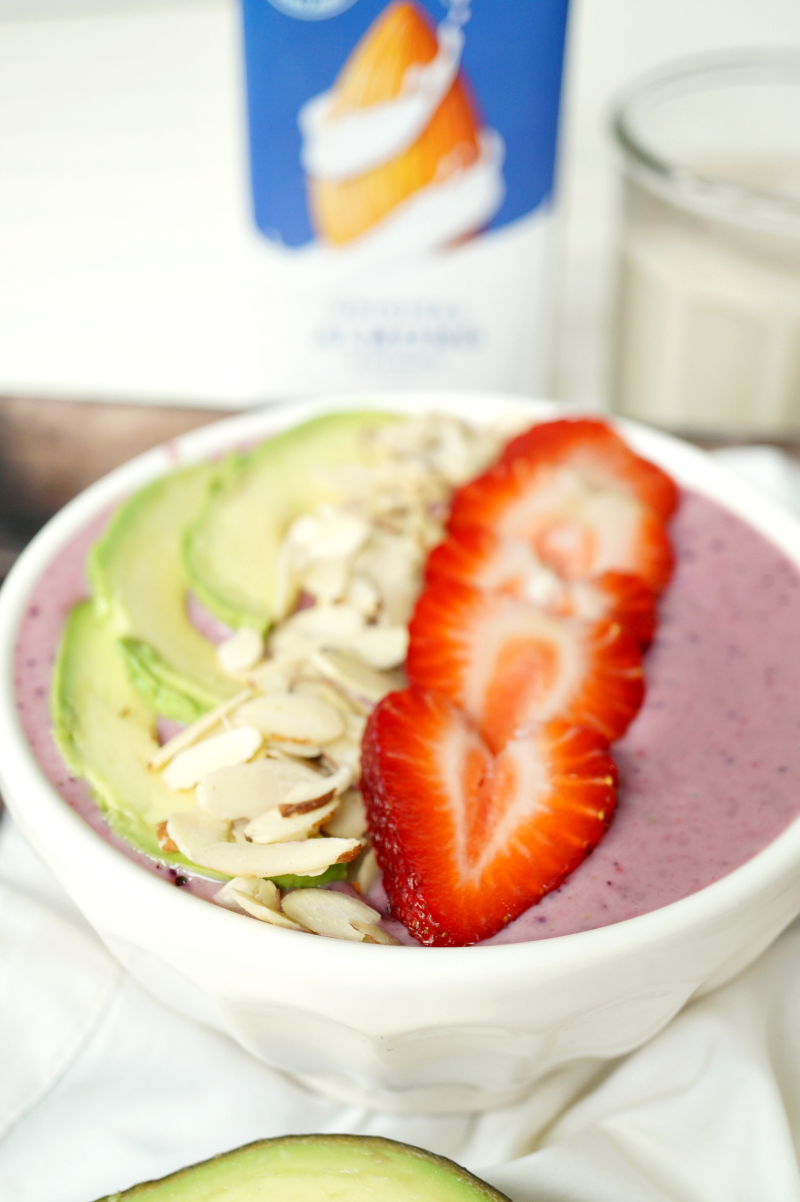 So, I'm sure you're thinking… what's actually in these smoothie bowls besides avocado and almond beverage? Well, I'm glad you asked! It's super simple, really. I like to start all my smoothies and smoothie bowls with a base of sliced frozen bananas. They taste great, help make the smoothie thick and creamy, and make everything cold so you don't need to add ice which waters your smoothie down. I also threw in strawberries, blueberries, avocado (as I just mentioned!), some fresh lime juice, and the Dream Ultimate Almond . If you wanted a little extra sweetness, you could also add in some honey! I thought this was perfect as it was though 🙂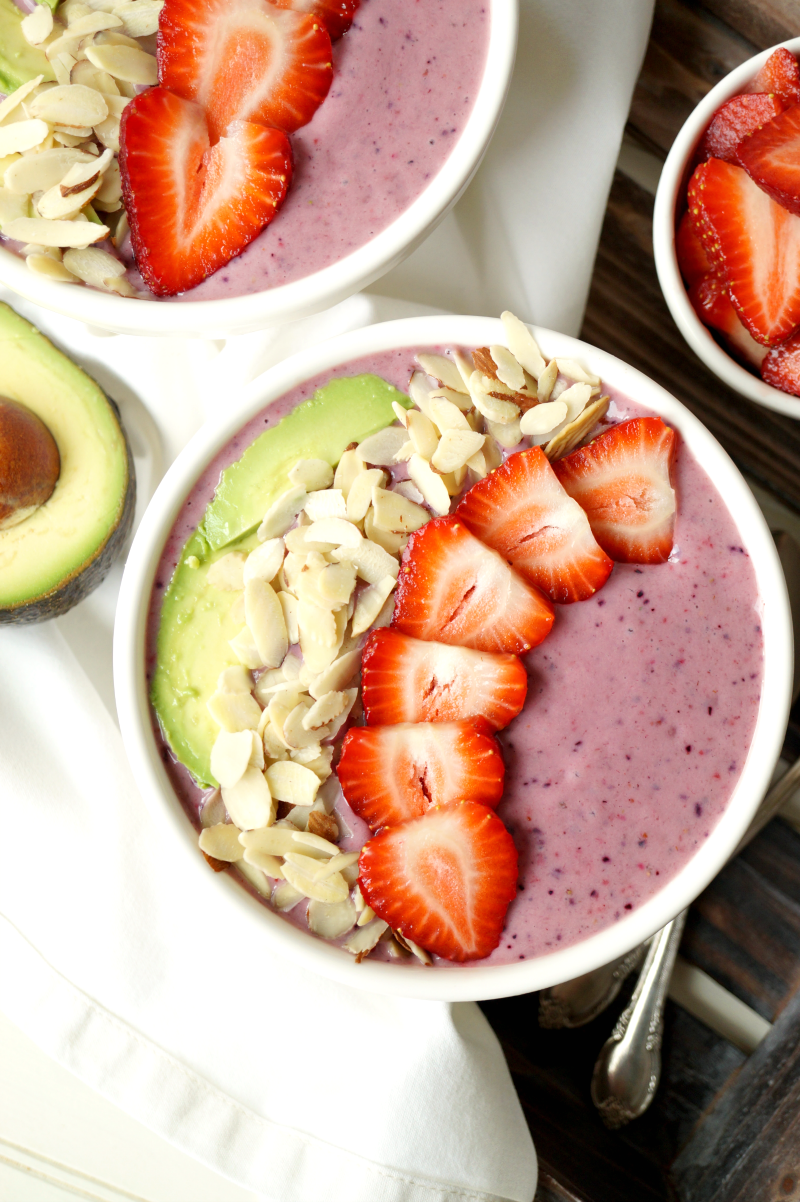 When it comes to a berry smoothie bowl, I'm sure the main question is "What do I put on it?!" Some people like to put toppings on there that are random but complement the smoothie, which is definitely one great approach. I personally like to just get inspiration from what's inside the smoothie! Avocado and strawberry were an obvious choice, and I chose to use slivered almonds to allude to the almond drink inside. Dream Boosted and Dream Ultimate Almond original both have 4 times as many almonds as compared to traditional almond beverages, which gives them 5g of protein in every cup! This is a different you can absolutely see and taste, as the drinks are a rich, creamy beige as opposed to watery white. You can also buy the Dream Boosted in a delicious coconut flavor! If you're interested, all the Dream varieties are currently at Whole Foods Market and coming soon to Sprouts Farmers Market. You can also find more information and a handy-dandy coupon at DreamPlantBased.com. Happy smoothie-ing!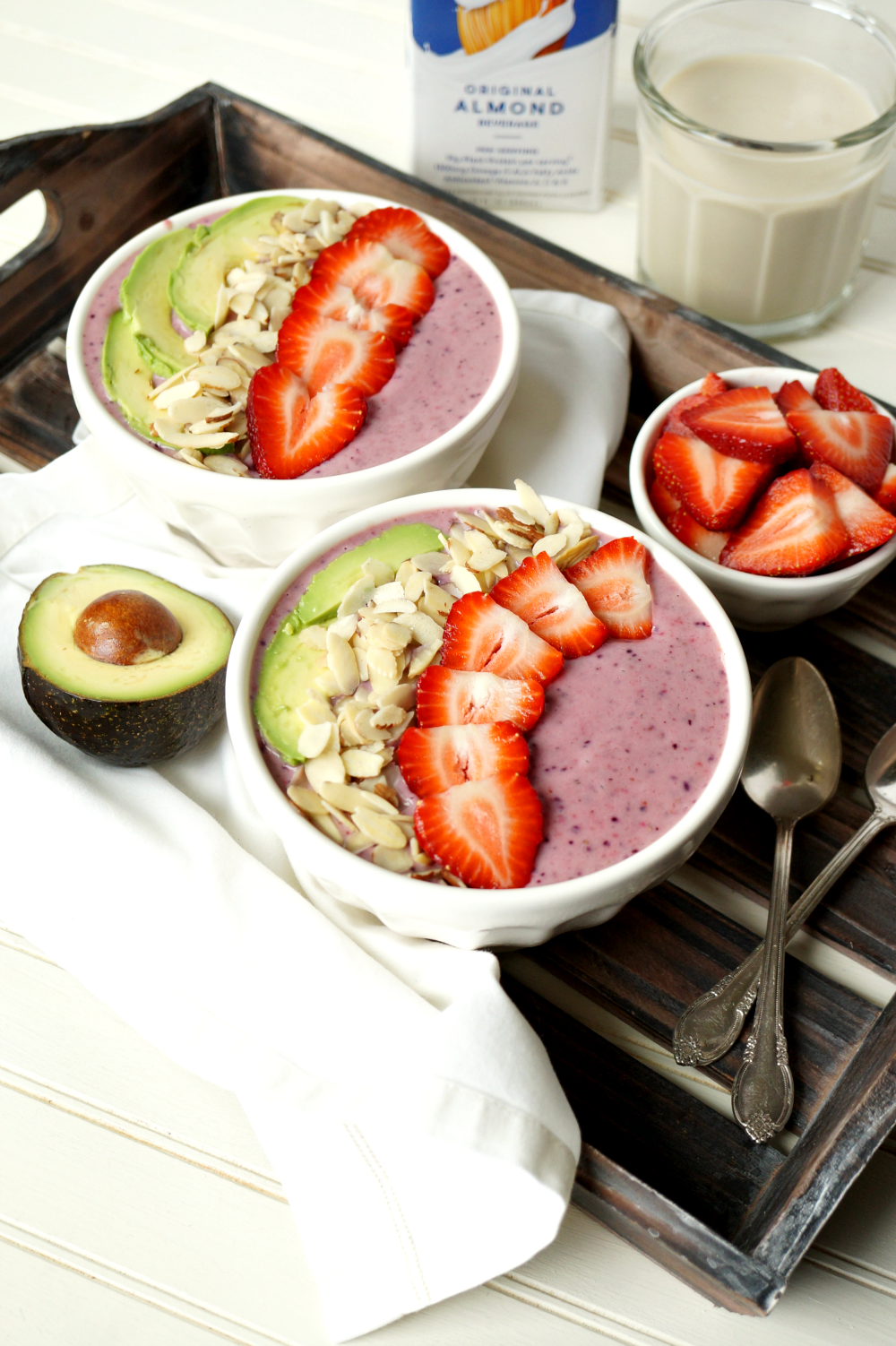 While you're here, also enjoy this delicious video recipe for Salted Caramel Ice Cream by Dream Ultimate Almond! 🙂
avocado berry smoothie bowl
Author:
Valentina | The Baking Fairy
Ingredients
2 bananas, sliced and frozen
1 cup fresh strawberries
½ cup fresh blueberries
1 avocado, sliced (I used ¾ in the smoothie and saved ¼ for topping!)
Juice of ½ lime
1 cup Dream Ultimate Almond Boosted almond drink
1-2 tablespoon honey (optional)
For topping: thinly sliced avocado, sliced strawberries, slivered almonds
Instructions
In a blender, combine the bananas, berries, avocado, lime juice, Dream Boosted almond drink, and honey (if using). Blend on high speed until completely smooth and creamy.
Enjoy the smoothie from a cup, or pour into bowls and garnish as desired with the avocado, strawberry slices, and slivered almonds. Enjoy immediately!