This post has been compensated by Ozarka Spring Water, Ozarka Water Delivery,  and affiliated brands. All opinions are mine alone. #FromHereForHere #sp
What could be more Texan than tender, fall-off-the-bone ribs? This recipe for oven baked ribs is so simple and comes out perfect every time!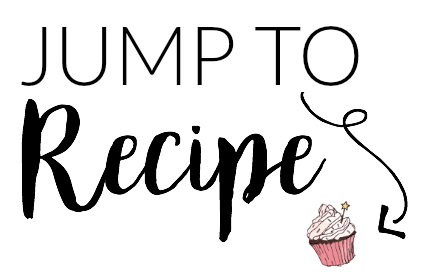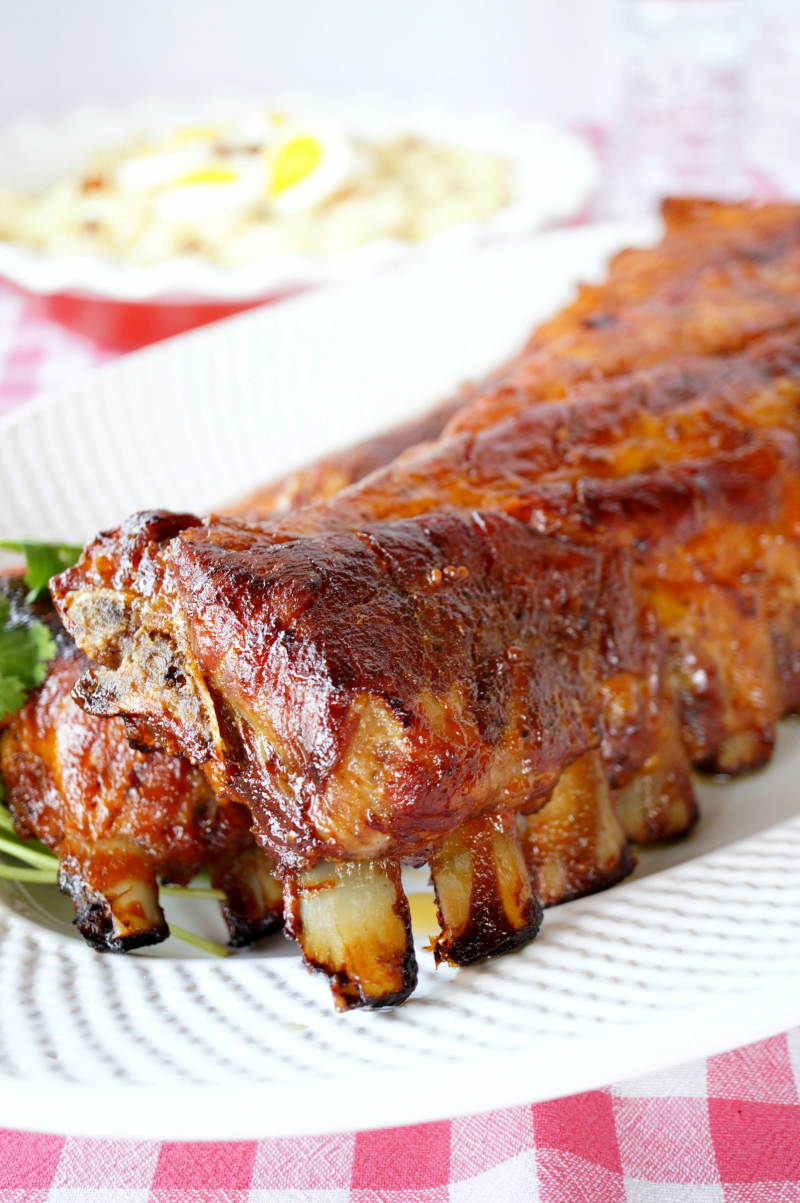 You know that funny little saying... "I wasn't born in Texas, but I got here as fast as I could"? Ha! I definitely feel like that was the case for me! I was born in Italy, as many of you know, but I've been living in the north Dallas area since I was 10 years old. At this point I couldn't imagine living anywhere else! When Ozarka Spring Water asked me to share some things I love about Texas (and maybe a Texan recipe, too), I couldn't resist. Today, I'm sharing my mom's classic, flavorful, fall-off-the-bone Oven Baked Ribs!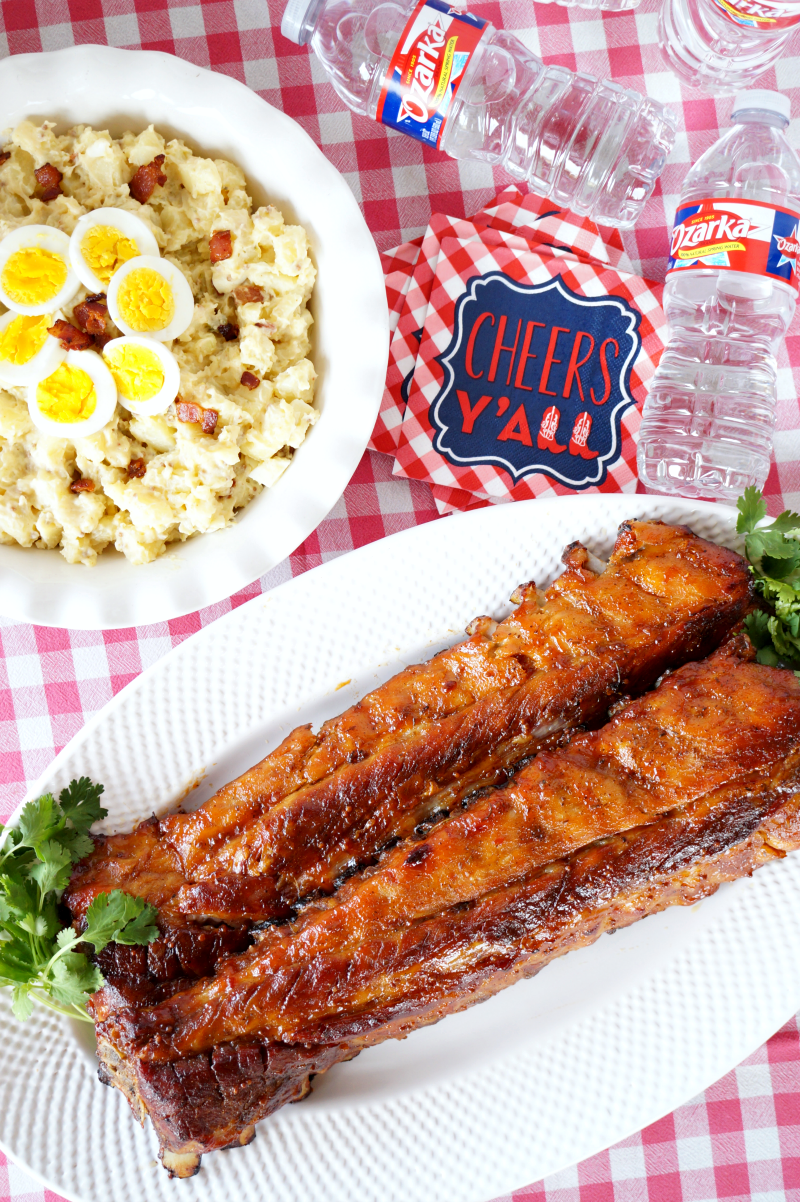 Ask anyone what the first thing they think of is when you say "Texas," and I'm sure the answers will include  cowboys, horses, ranches, barbecue, and proooobably triple-digit temperatures. Summers get really hot here, y'all! I decided to share a recipe with the quintessential Texan BBQ theme, as well as feature some delicious local products. While the downside to having a huge state is that you have to drive forever to get pretty much anywhere; the good thing is that there are so many brilliant, creative entrepreneurs all over the place! I personally love eating and using local Texas products when I can. There's always a surprising amount of local Texas products available at the store!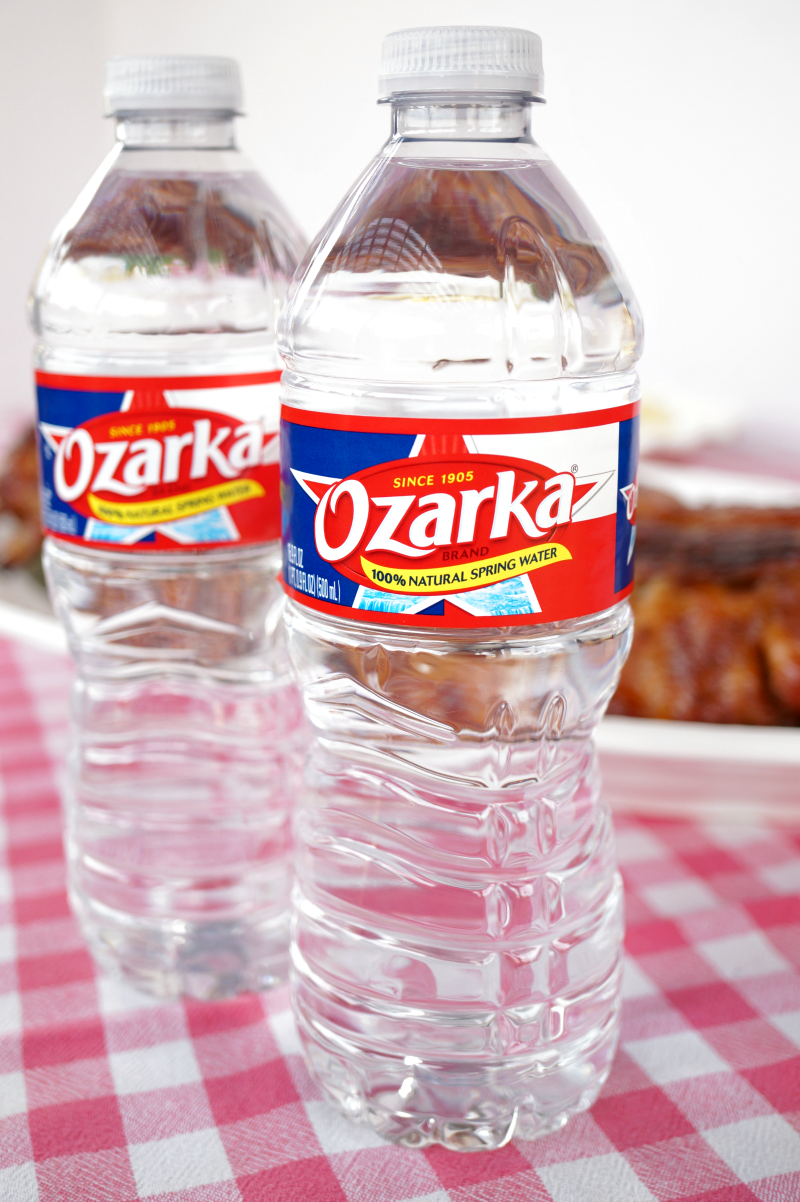 Something that my family routinely buys local is actually the bottled Ozarka spring water! Ozarka gets their water from three separate springs in Texas: Roher Springs, Moffit Springs, and Piney Woods Springs. It's definitely the most popular drink in my household, and we can't go anywhere without toting a bottle of Ozarka water with us!
A product that I was pleasantly surprised to find in my Texas care package was the Paqui Tortilla Chips. I had recently discovered these at the grocery store and fallen in love with their Nacho Cheese flavor (which tastes exactly like a certain other brand I won't mention). In addition to being absolutely delicious, they are also GMO free and made with all-natural ingredients right in Austin, TX. Ozarka sent me a bag of their Salsa Verde flavor to try and it was amazing! Highly, highly recommend trying these chips 🙂 All of the flavors are scrumptious!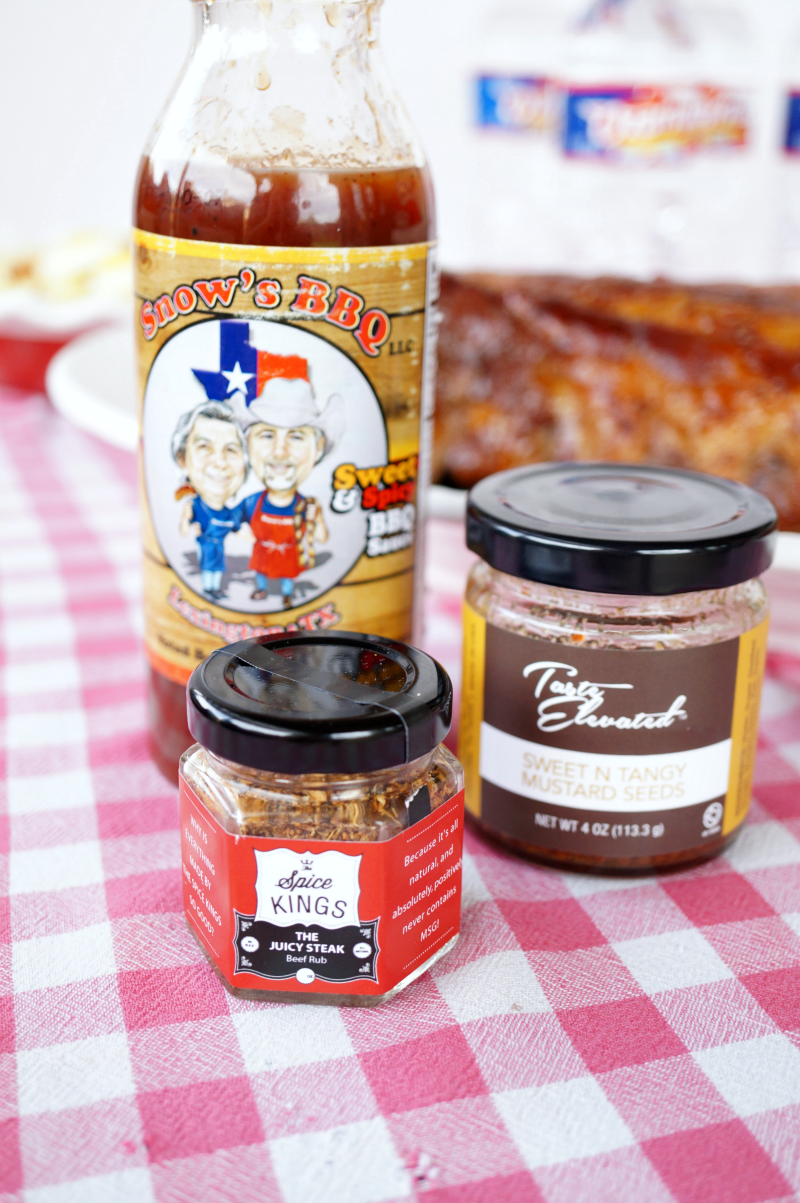 In this particular recipe, I included Snow's BBQ Sweet & Spicy Sauce, Taste Elevated's Sweet & Tangy Mustard Seeds, and Spice King's Juicy Steak Rub. All of these products were absolutely delicious.  The BBQ sauce comes from Lexington, the mustard seeds are from Castroville, and the spice mix is from Hickory Creek. I may be biased, but I think this batch of oven baked ribs was the best yet!
The one product I was most skeptical about was the mustard seeds, because I'm not a huge fan of mustard, but... y'all, I am absolutely obsessed with these! They are sweet and slightly spicy, so not at all acidic like normal mustard. I love them in classic turkey and cheese sandwiches, with beer brats, and even in potato salad. I also used them in the sauce for the baked ribs, and loved the tiny pops of flavor! It seems like these have definitely become a new staple in my household.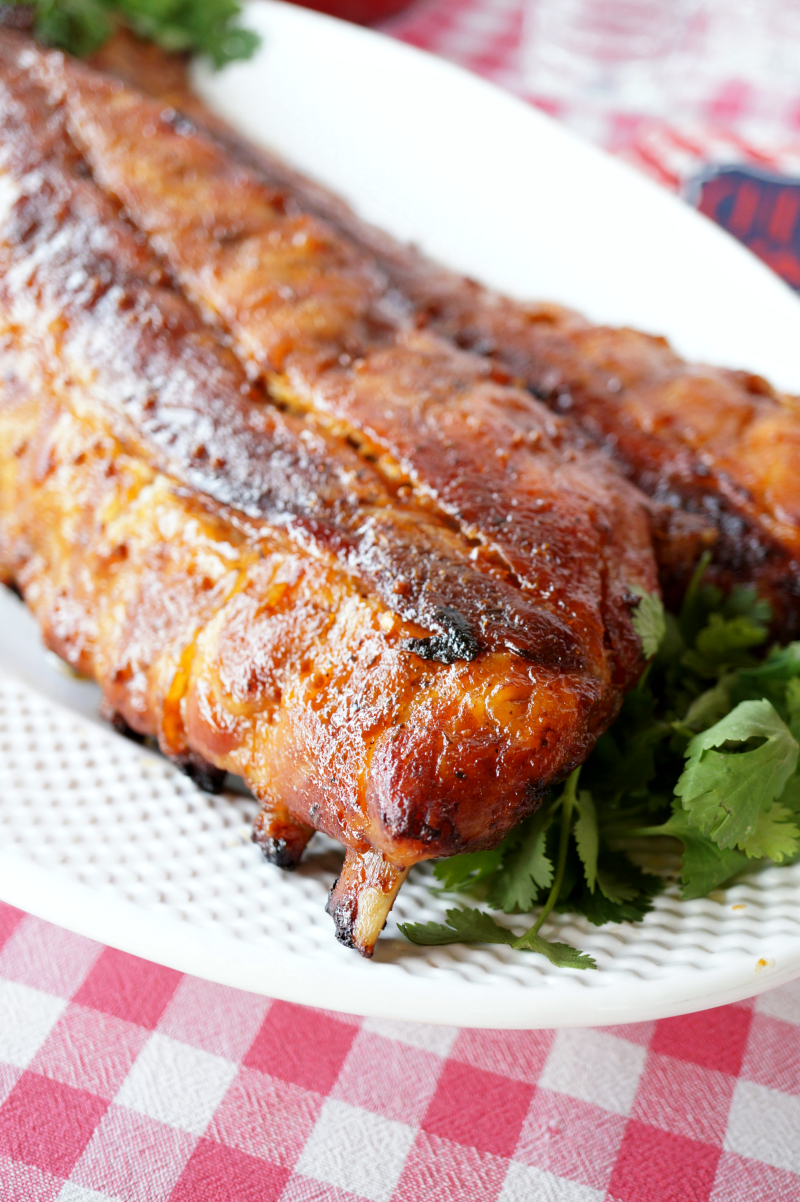 Texas has been my home for over half my life, and I absolutely love where I live! Whether you're a lucky Texan or just want a taste of the south, delicious local Texan products are definitely worth a try. I hope you enjoy my Italian mom's recipe for delicious Texas oven baked ribs. Happy cooking! 🙂

oven baked ribs
Author:
Valentina | The Baking Fairy
Recipe type:
Meat & Seafood
Ingredients
*for the sauce*
2 tablespoon Snow's BBQ sauce
2 tablespoon ketchup
2 tablespoon honey
2 tablespoon Taste Elevated mustard seeds
2 tablespoon white vinegar (or white wine)
2 tablespoon brown sugar
½ teaspoon salt
*for the ribs*
2 racks pork ribs
1-2 tablespoon olive oil
1-2 tablespoon Spice Kings Steak Rub
Instructions
Preheat the oven to 300F, and line a baking sheet very well with foil.
Remove ribs from packaging, rinse, and pat dry with a paper towel.
Place ribs on prepared baking sheet, and rub the surface with olive oil. Season on both sides with the Spice Kings Steak Rub, plus some salt as needed.
Cover ribs with foil, and bake for about two hours.
At this point, carefully remove the pan from the oven and drain the watery-fatty liquid that has accumulated. Flip the ribs over, cover again with foil, and cook for 30 more minutes.
While ribs are cooking, mix all of the remaining ingredients together to make the sauce. If it's too thick, add a tablespoon or two of water to make it thin enough to be brushable.
After this point, remove the ribs from the oven again, remove the foil, and cover the surface evenly with about half the sauce.
Raise the oven temperature to 350F, and bake ribs for about 20-30 minutes, until surface is golden brown and caramelized.
Remove the ribs from the oven once again, flip them, slather the surface with the remaining sauce, and finish baking for 20-30 minutes, until this side is golden brown and caramelized as well. Be sure to watch it in the last few minutes to make sure it does not burn!
Serve immediately!