This post has been sponsored by Barber Foods. #BarberNight #sponsored
If you're looking for the perfect speedy weeknight dinner, you're in the right place! Serve Barber Foods Cordon Bleu chicken with a simple homemade Loaded Mashed Cauliflower Casserole for a wholesome, tasty meal.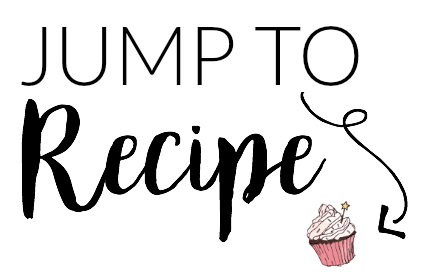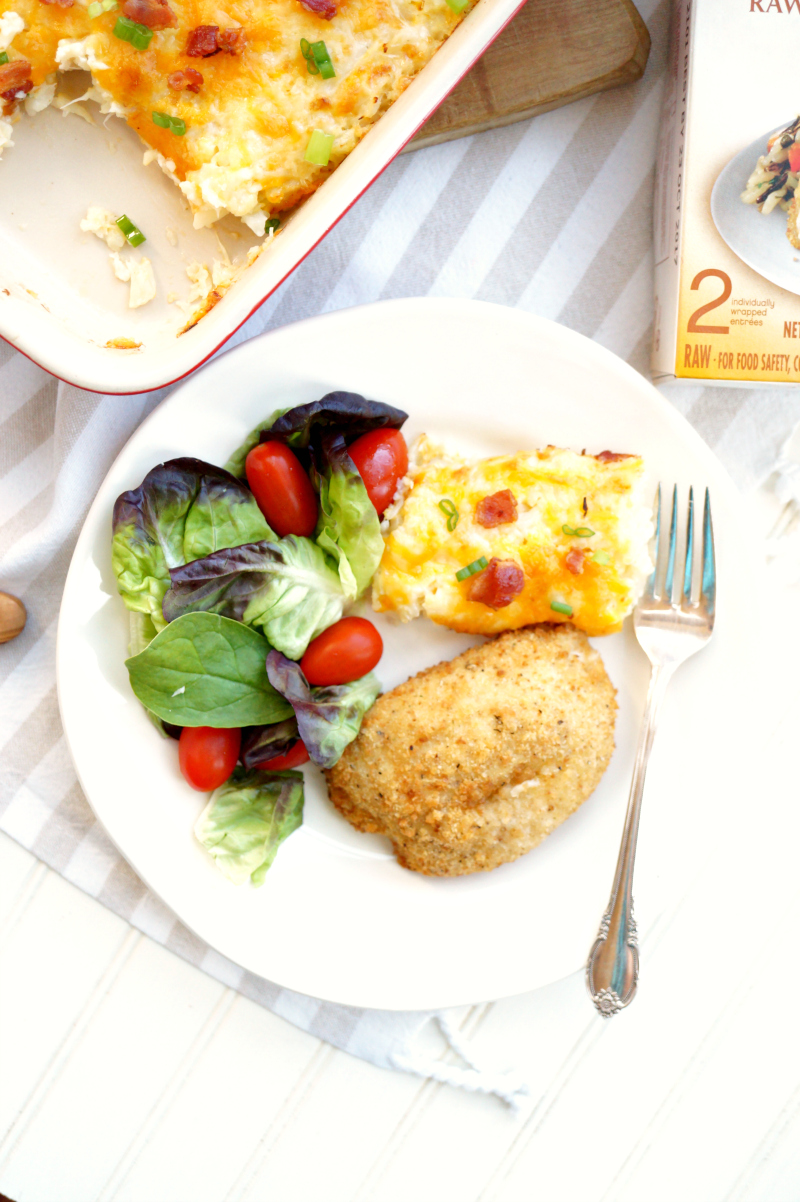 Hello friends! I am so excited to be sharing a fun recipe with my newest collaboration today: Barber Foods! Barber Foods is the brand behind these absolutely delicious stuffed chicken breasts that could not be simpler to make. Just grab them from the freezer, unwrap, pop them in the oven, and you have a satisfying, savory dinner with basically no effort. For a busy student like myself, these are god sent! I decided to whip up a quick Loaded Mashed Cauliflower Casserole as the perfect side dish to complement the chicken. Let me show you how it's done!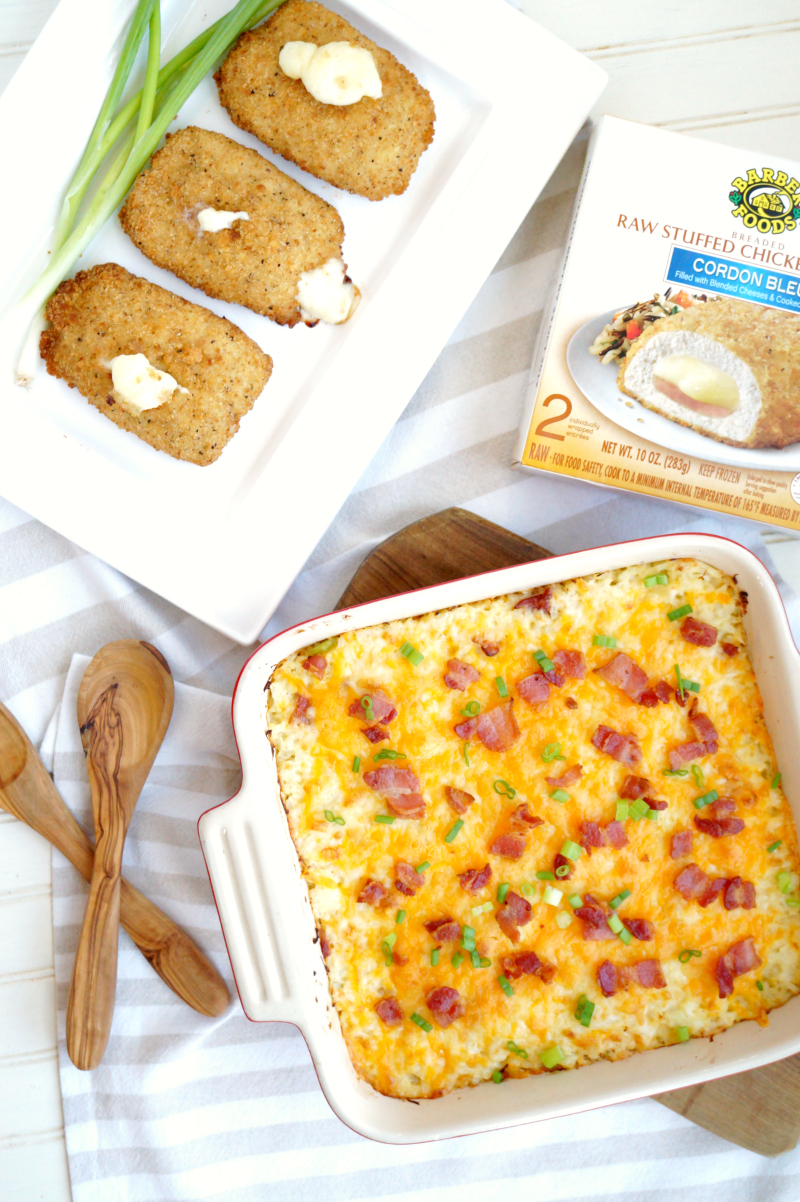 I was so excited when I found these at my local Kroger. I had never tried them before, but let me tell you, these are definitely becoming a new staple in my household! I went with the classic Cordon Bleu chicken this time, stuffed with ham and cheese, but Barber Foods has tons of different flavors to pick from. I am planning on trying the broccoli & cheese stuffed version next! As for the side dish, I gave myself the challenge of making it from start to finish while the chicken was in the oven... and guess what, I succeeded! This loaded mashed cauliflower casserole is a riff on the classic loaded baked potato, except it's a little bit healthier and so much simpler.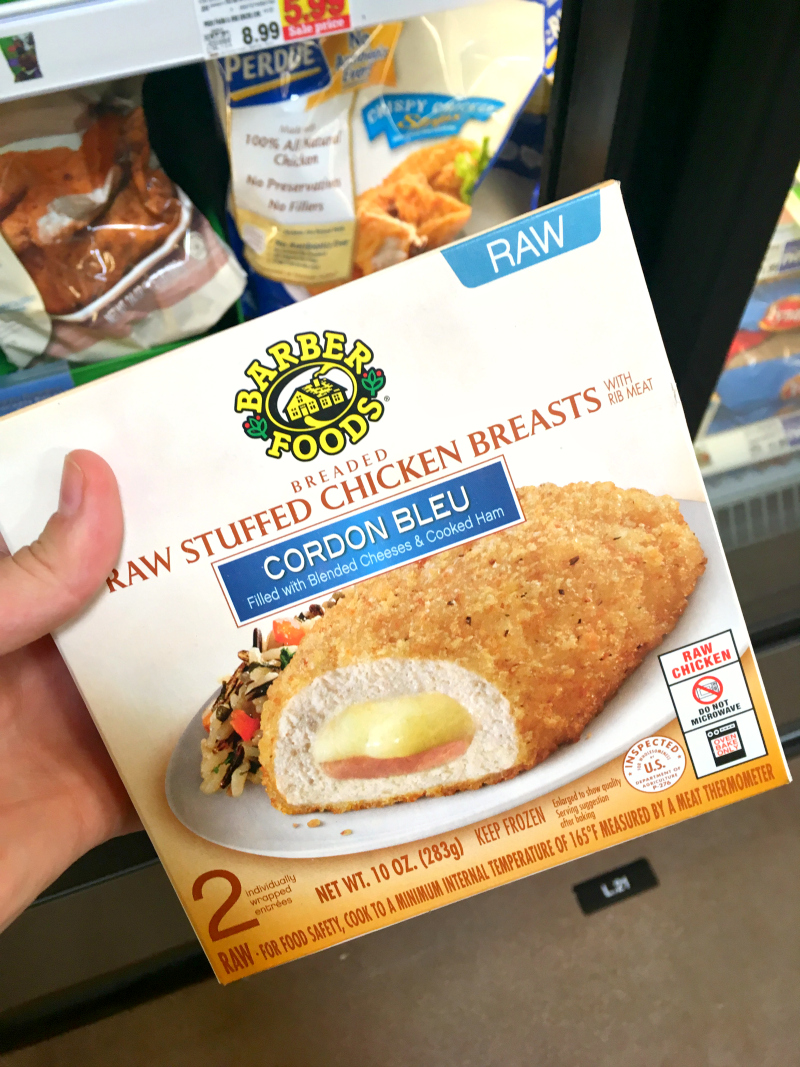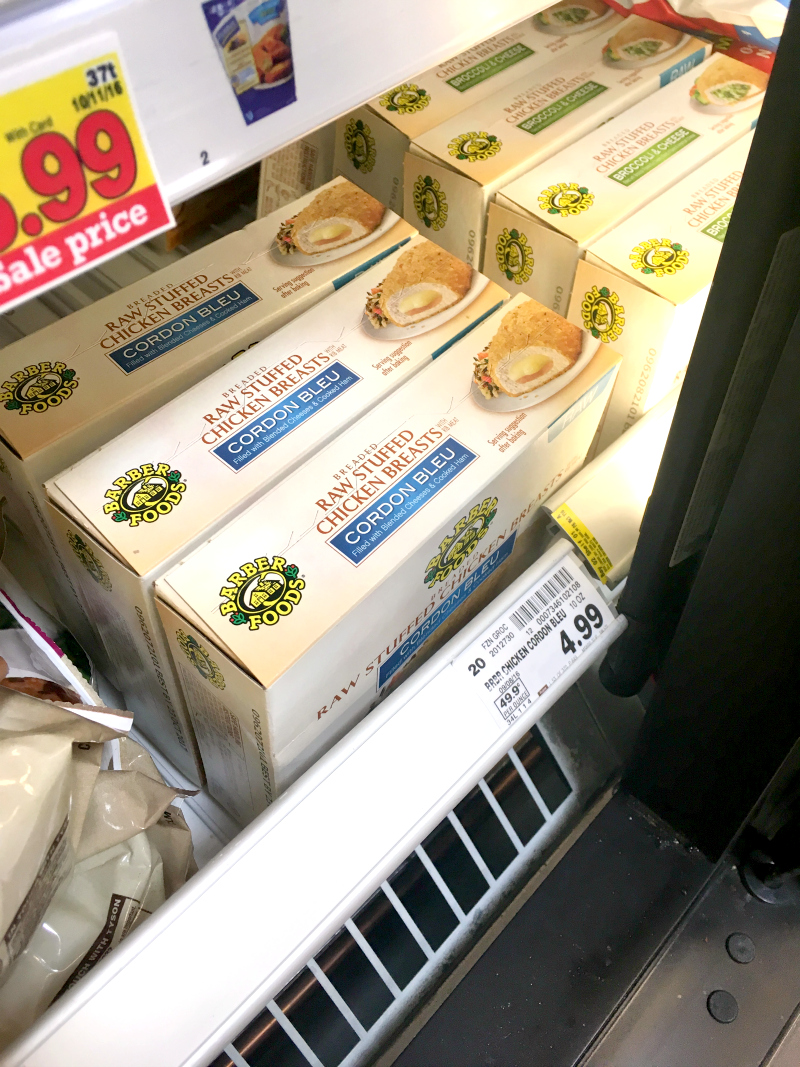 When you are grabbing the Barber Foods stuffed chicken in the frozen food aisle, be sure to make a detour by the frozen veggies and grab a couple of bags of steamable cauliflower! They're the secret behind making the side dish so fast and easy to make. Don't be afraid to use your microwave to your advantage while the chicken is in the oven! There is absolutely no shame in taking some smart shortcuts 🙂 Mashed cauliflower is one of my favorite "healthy swaps" and using it in this casserole makes you not even miss the potatoes!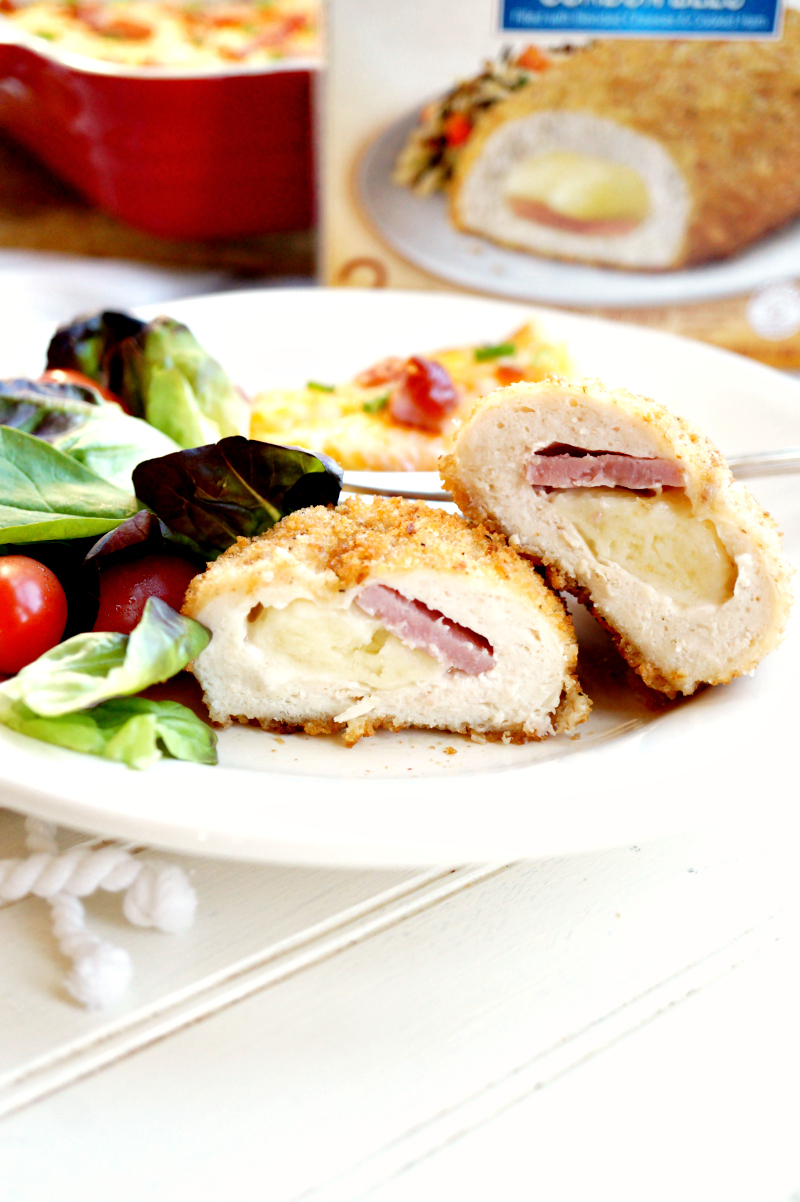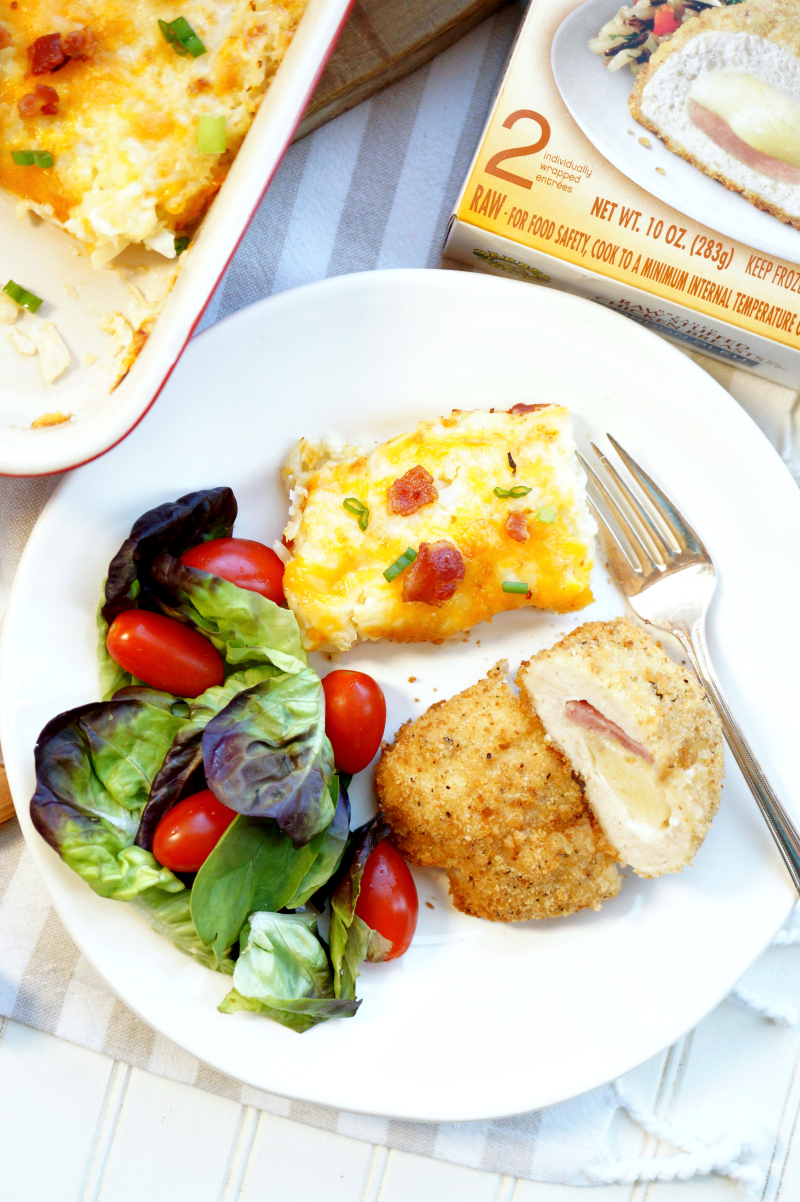 This chicken Cordon Bleu is simple enough for a weeknight dinner, but delicious and impressive enough to serve to guests or visiting family! I was very impressed with how fresh and tasty these were for being frozen. I'm usually disappointed by frozen chicken, especially when it's breaded, but these were light and crispy, and the melty cheese in the middle was totally irresistible. All you need is some Barber Foods cordon bleu, my recipe for mashed cauliflower casserole, a fresh salad, and dinner is served! Buon appetito!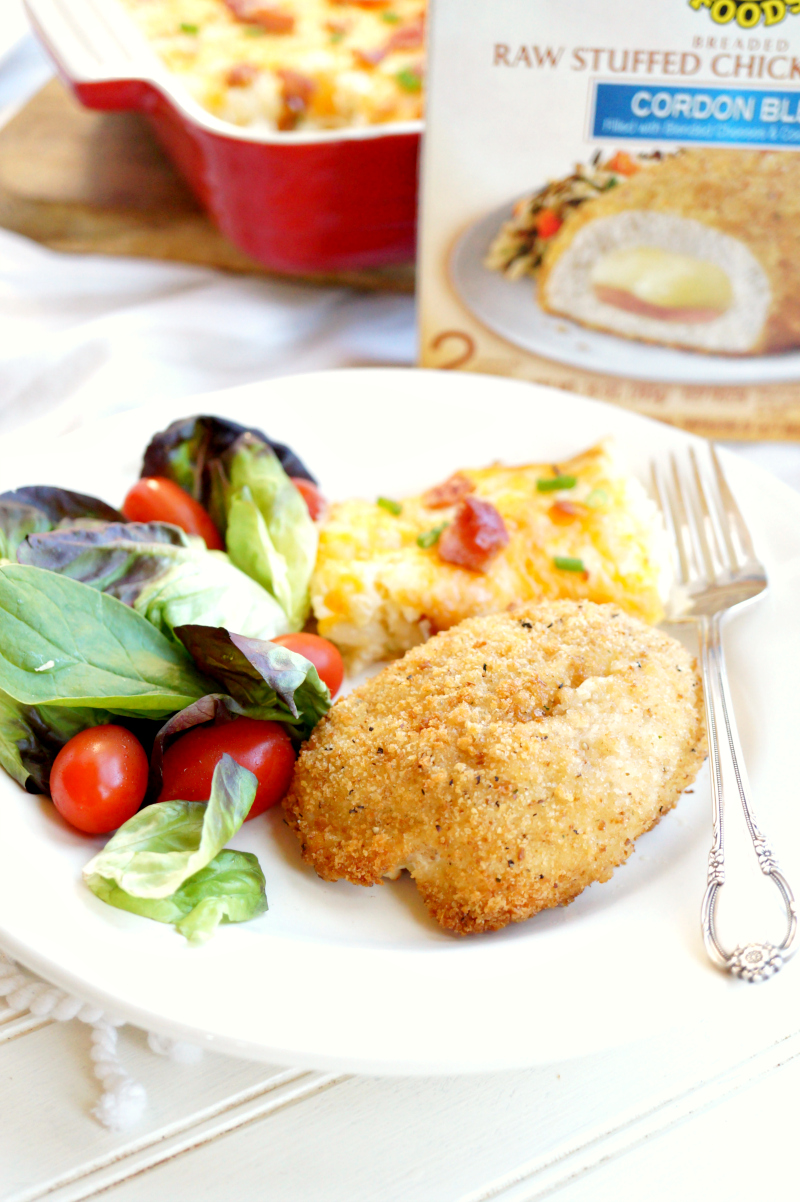 To find a store that sells Barber Foods chicken near you, find their Store Locator! You can also find a handy dandy coupon on the website while you're there! Visit Barber Foods on Facebook, Twitter, and Instagram for more delicious recipe ideas. Happy cooking!
loaded mashed cauliflower casserole with Barber Foods stuffed chicken
Author:
Valentina | The Baking Fairy
Ingredients
2 packages Barber Foods Cordon Bleu (4 chicken breasts)
2 12oz bags steam in bag cauliflower
¼ cup sour cream
2 cups shredded mild cheddar
5 slices bacon
2-3 green onions, sliced into rounds
1 teaspoon garlic powder
salt and pepper to taste
Instructions
First, preheat the oven to 375F. Line a baking sheet with parchment paper, unwrap the Cordon Bleu chicken breasts, and place them at least 2 inches apart from each other.
When oven is ready, place chicken in oven and bake for 36-39 minutes.
While chicken cooks, prepare the cauliflower casserole.
Cook bacon to desired crispiness, then drain on a paper towel and crumble into small pieces.
Cook the steam-in-bag cauliflower a little bit longer than stated on the package to make sure it's very soft.
Once cooked, add the cauliflower to a medium bowl and mash with a potato masher. Add in the sour cream, about 1½ cups of the cheese, half of the green onions, half the bacon, and the garlic powder, salt, pepper.
Spray an 8x8 baking pan with nonstick spray, and pour in the cauliflower mixture. Top with the remaining cheese and bacon, and put it in the oven with the chicken for at least 15 minutes, until the cheese on top is melty and bubbly.
When chicken is cooked through, remove both the cordon bleu and the cauliflower casserole from the oven. Let the chicken rest for 2-3 minutes before cutting into it. Sprinkle the reserved green onions on top of the cauliflower casserole and serve!