Bring a taste of the tropics home with these quick and easy Piña Colada Smoothie Bowls! They take just minutes to whip up and taste fresh and delicious. 
Hi friends and happy Tuesday! I know many of y'all (my family included) are currently on spring break and I am THE most jealous. I have two more weeks to go before I get my vacation! While I'm dreaming of sunshine, I figured it was only fitting to share something tropical and delicious. These Piña Colada Smoothie Bowls are made of a few simple ingredients but taste so rich and decadent! All you need is fresh pineapple and coconut chunks, your favorite milk, and some lime juice. I swear that zesty little squeeze of lime at the end makes all the difference!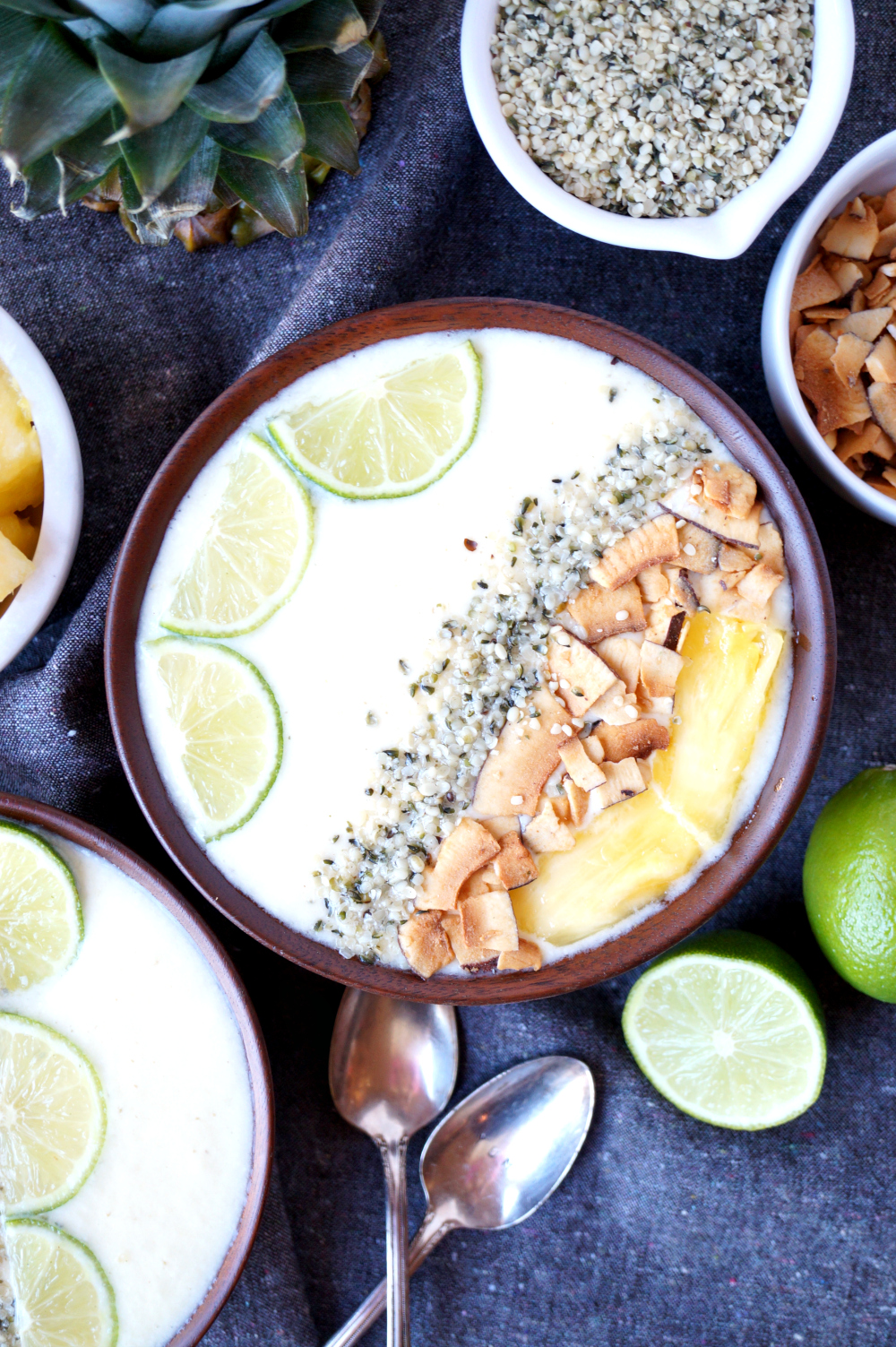 These piña colada smoothie bowls were really born because I found fresh coconut chunks on my latest trip at Trader Joe's and I simply had to buy them! I didn't have a plan for them when I grabbed them out of the freezer section, but an idea for something fresh and healthy quickly formed. 🙂 This smoothie is so quick and simple to make, but the fun part is the toppings! Slices of lime and pieces of pineapple are added to hemp hearts and coconut chips for the perfect texture party. Smooth! Crunchy! Sweet! Sour! So good!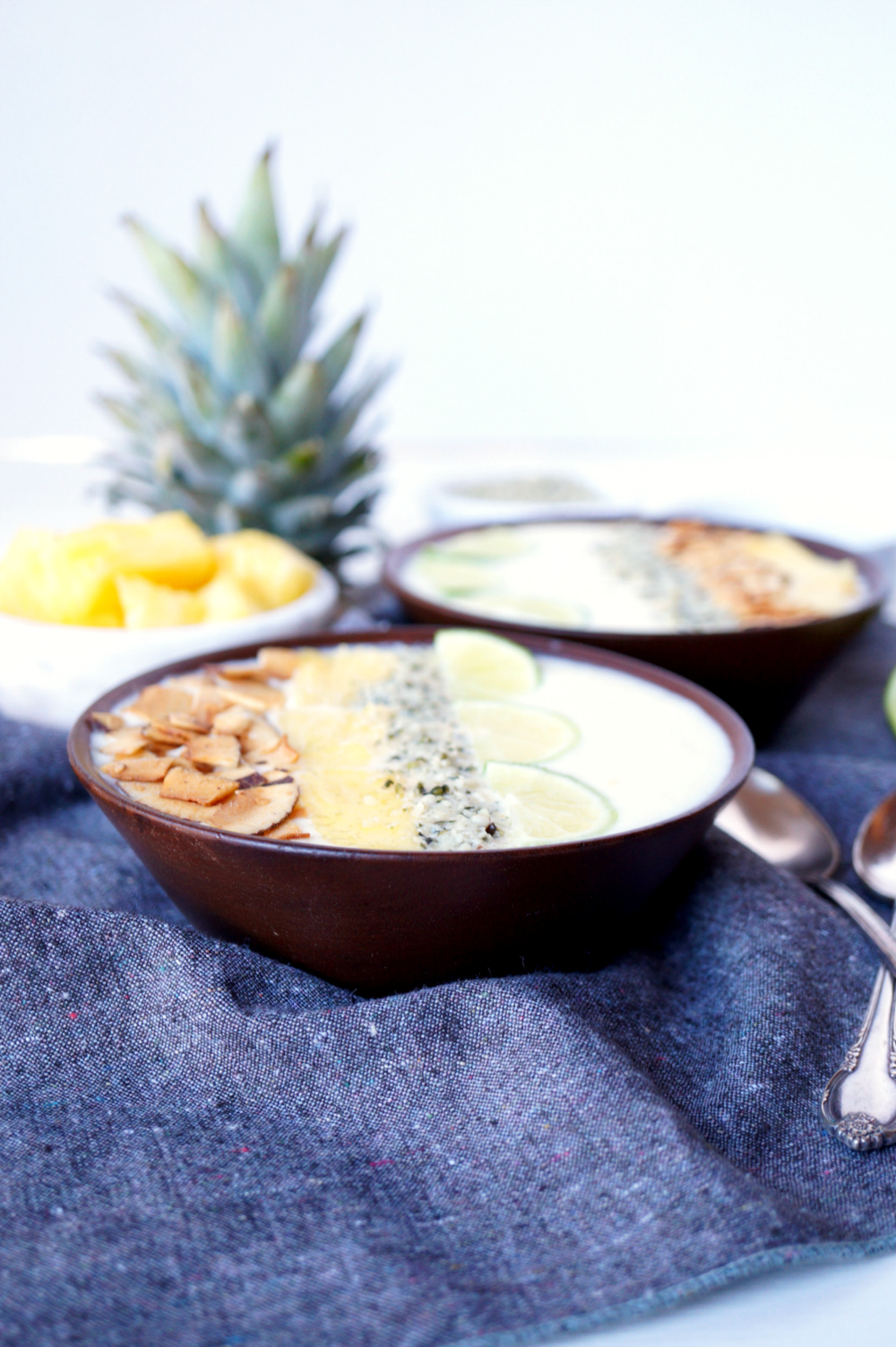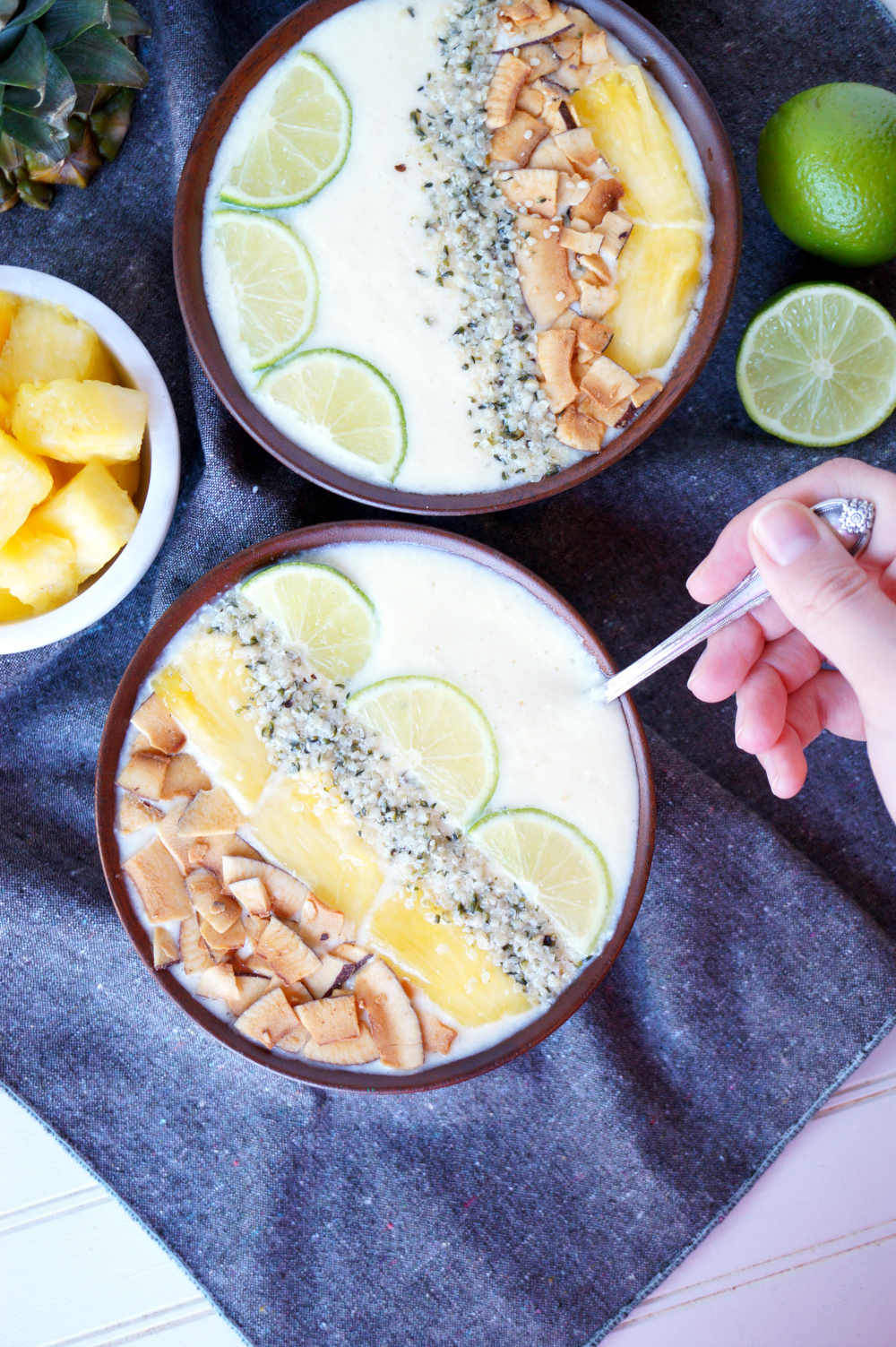 I'm quite aware of the fact I tend to ignore smoothie bowls for the most part, because I'm not a big smoothie person! I always have to rush out the door in the morning before anyone else in the house wakes up, so I'm not a fan of making a noisy smoothie so early in the day. I tend to usually just make a shake with soy milk and my favorite vegan protein. But when I have the time, I LOVE making pretty bowls like this! Arranging the toppings is seriously the best part. I'm obsessed with how cute these piña colada smoothie bowls came out!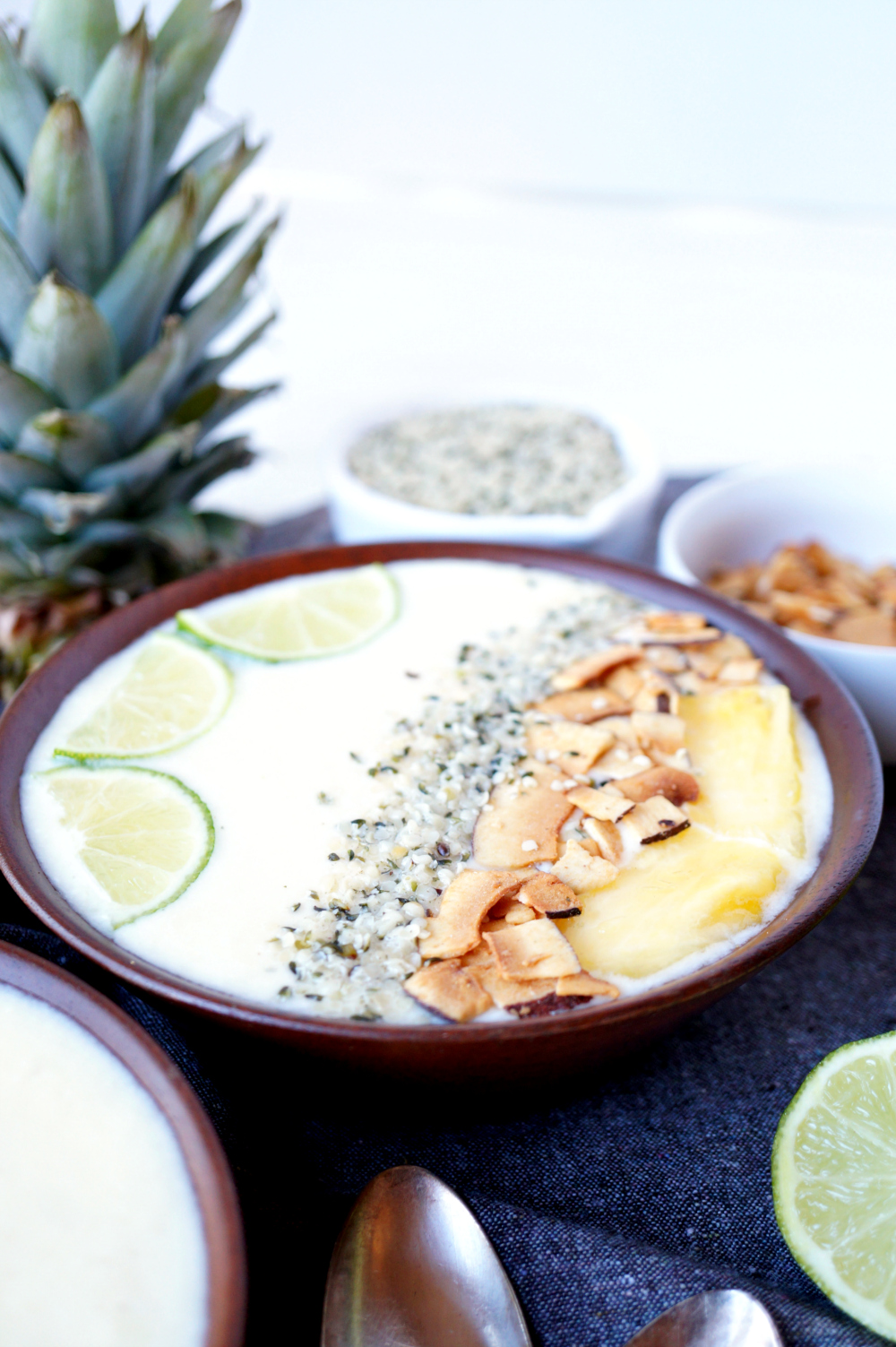 If you're looking for more smoothie bowl inspiration, check out my Peanut Butter Mocha Smoothie Bowls, Avocado Berry Smoothie Bowls, and Rainbow Green Smoothie Bowls. Happy blending! 🙂
piña colada smoothie bowls
Author:
Valentina | The Baking Fairy
Ingredients
1 cup fresh coconut chunks
1 cup soy milk (or your favorite dairy/nondairy milk)
2 cups pineapple chunks
juice of 1 lime
toppings: coconut chips, hemp hearts, thinly sliced pineapple pieces, thinly sliced lime
Instructions
In a blender, combine the coconut chunks, soy milk, pineapple, and lime juice. Blend until smooth and creamy. If desired, you can add a little bit of agave to sweeten it up!
Decorate your smoothie bowls as desired with the toppings and serve immediately!
*Disclaimer: I am part of the Amazon Associates Program, and there may be affiliate links on this page. If you buy anything through my website, I will receive a small percentage of the profit at no extra cost to you. Thank you for supporting my blog!*