Whip up one of these fruity Bahama Mama Tropical Cocktails and you'll feel like you're hanging out on the beach! Pineapple and orange juice are combined with rum for the perfect mix.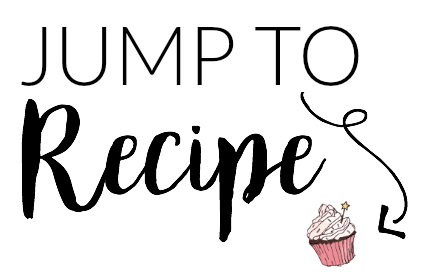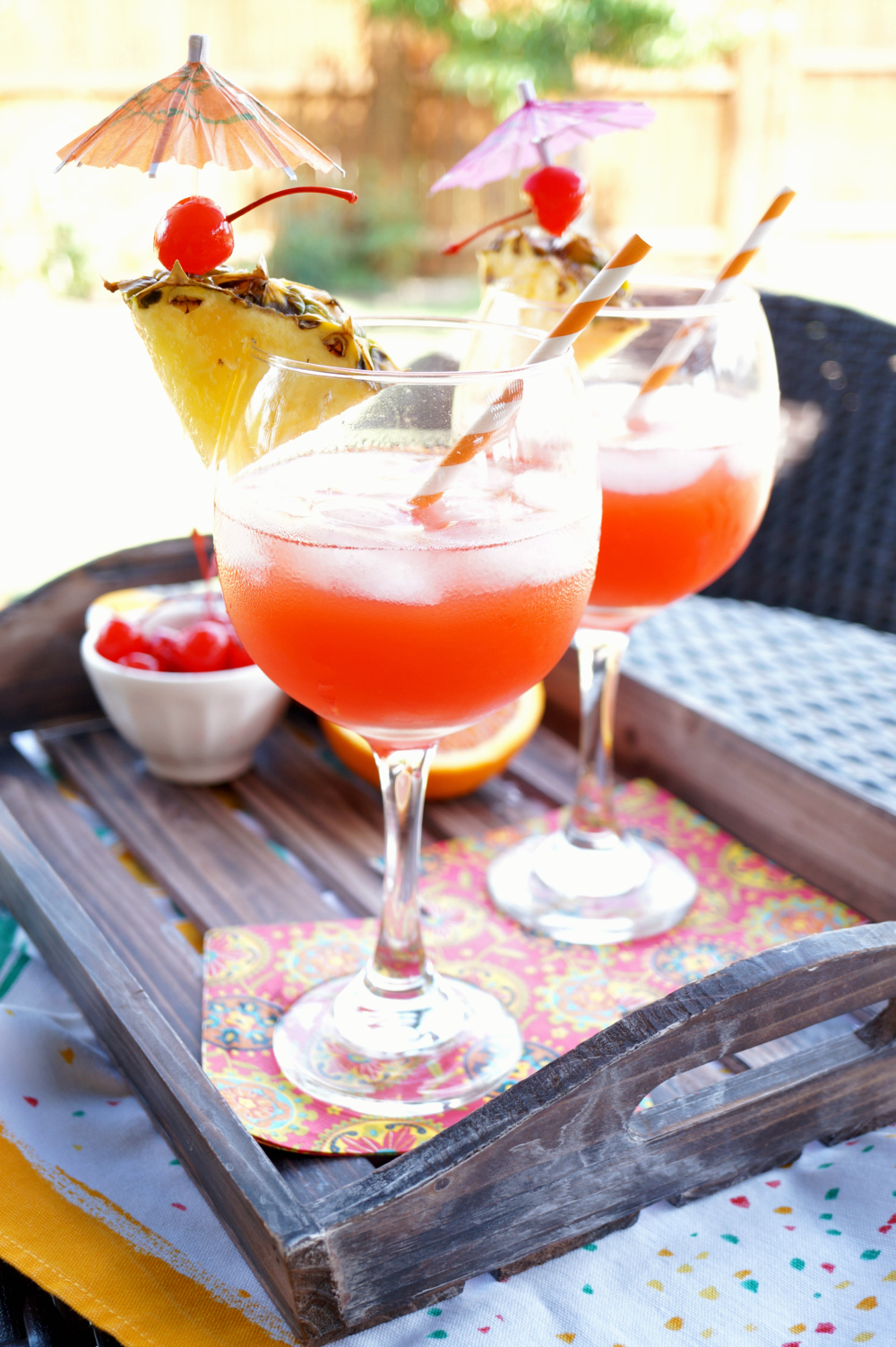 Happy FRIDAY! I am so excited to be sharing this delicious Bahama Mama Tropical Cocktail with y'all today! I first had this deliciously sweet and refreshing drink on my cruise and I just knew I had to recreate it at home. It combines orange juice and pineapple juice with rum and grenadine for a beautiful sunset-colored refreshment. Bottoms up!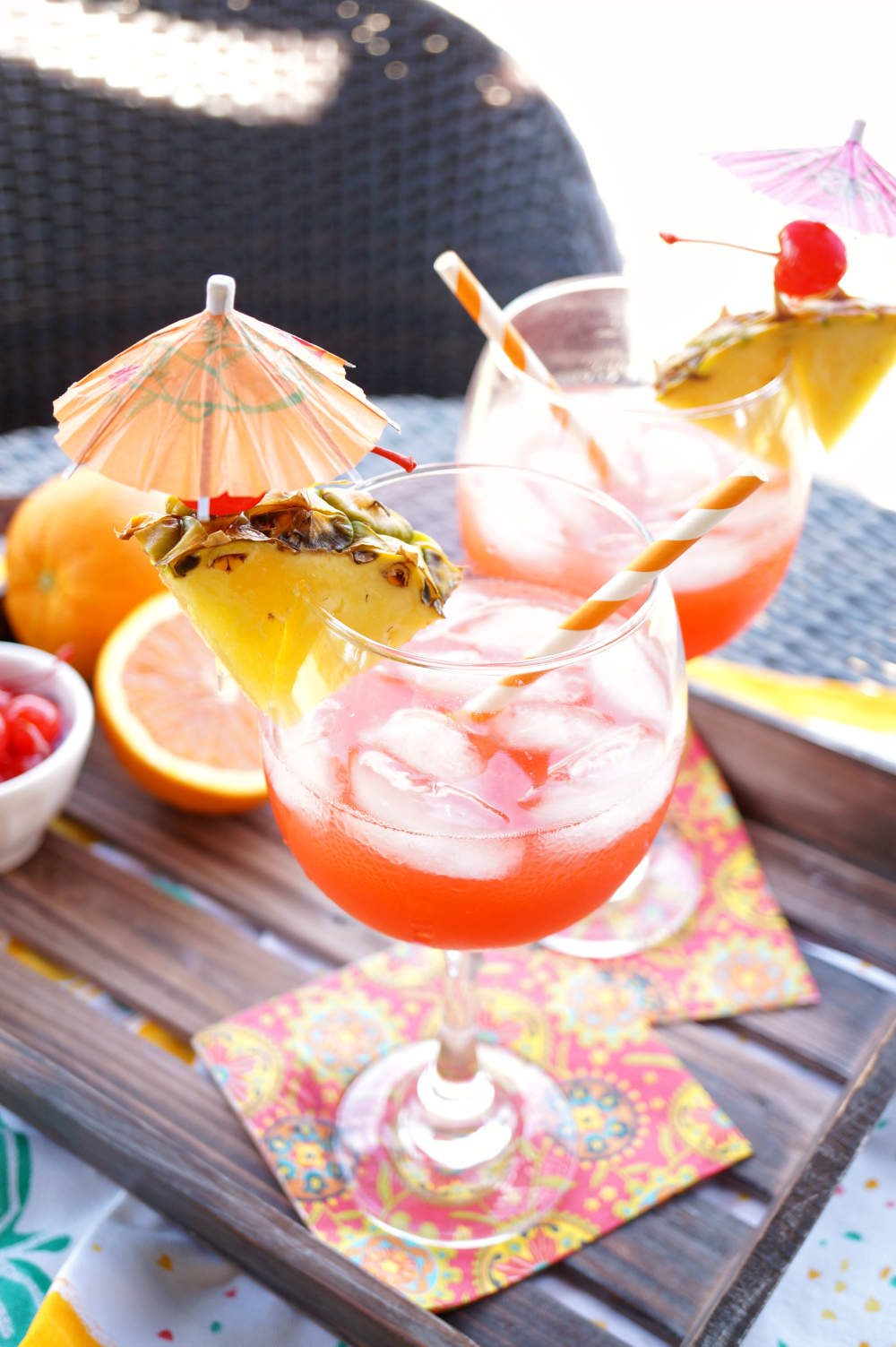 So, again - this Bahama Mama is soooo super simple to make and tastes spectacular! I just know it'll be the cocktail on repeat all summer long. It really does take me back to my vacation. Though regrettably, in this case I have to make myself the drink as well as the dinner that comes after ? And also I'm no longer a bronzed goddess, but that's neither here nor there.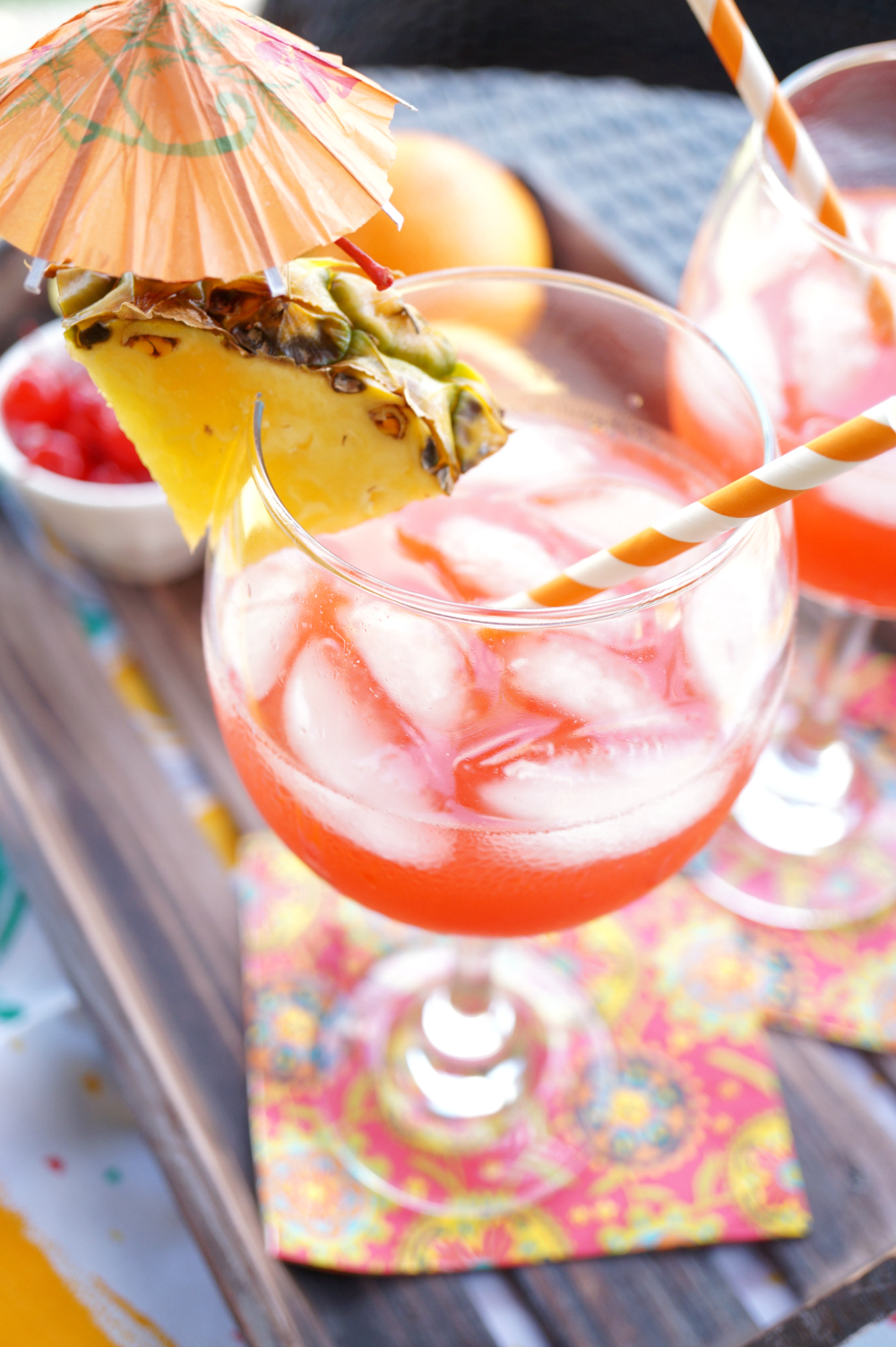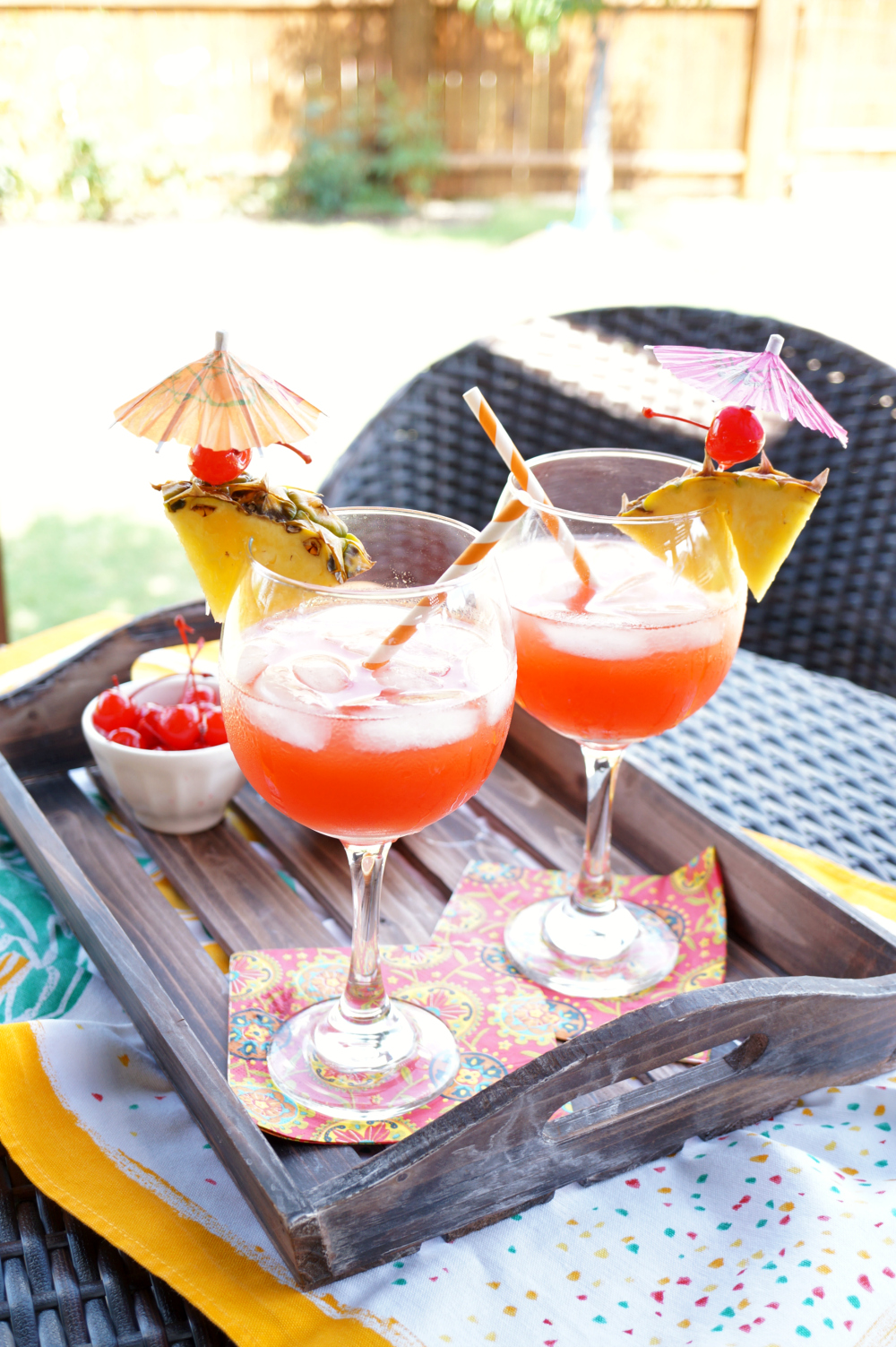 I have some exciting news - I finally met up with my wedding photographer the other day! So now it's like, REALLY really official which is so awesome. She's hilarious and she totally gets exactly what I want! And she's so talented which definitely doesn't hurt. We went out for a glass of wine and shared a cheeseboard so, I mean... if that doesn't tell you we're a match made in heaven, I don't know what will! In all honesty, this Bahama Mama may end up being one of the signature drinks at our wedding 😉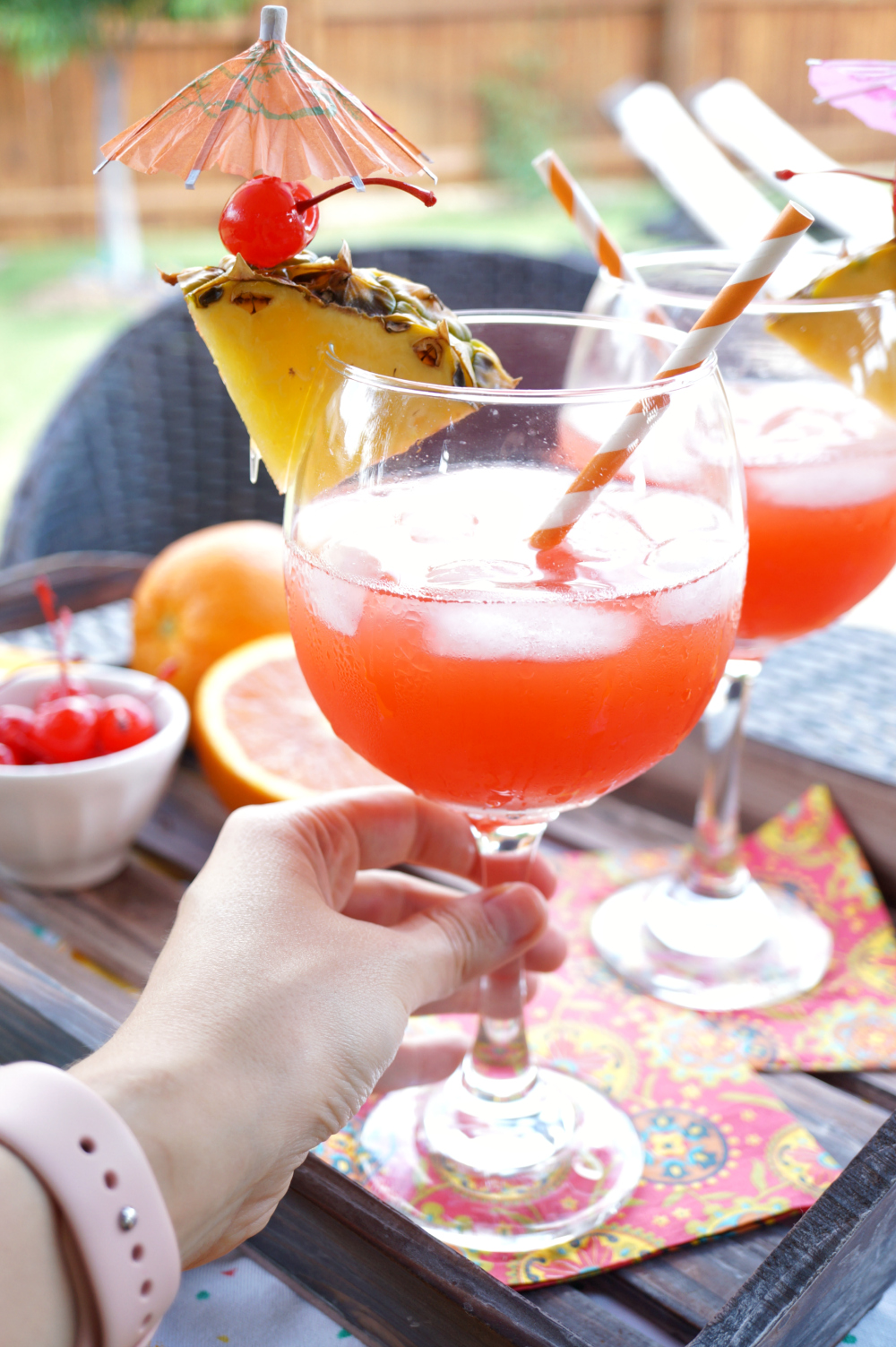 What are you waiting for? The weekend's calling! Whip up a Bahama Mama and go enjoy the sunset on your porch.
Looking for more cocktail options? Check out my Peach Lime Margaritas, Berry Moscato Sangria, and Pomegranate Orange Margarita. Enjoy!

Bahama Mama tropical cocktail
Author:
Valentina | The Baking Fairy
Ingredients
*for one drink*
2 oz coconut rum
1 oz gold rum
2 oz pineapple juice
2 oz orange juice
1 oz grenadine
Instructions
In a bar shaker, combine all ingredients with a few ice cubes. Shake until blended, and pour over ice cubes. Garnish with maraschino cherries and pineapple wedges.
SaveSave
SaveSave