Kick your peanut butter & jelly sandwiches up a notch with this gorgeous PINK Homemade Strawberry Peanut Butter! Fresh peanuts and dehydrated strawberries are blended together to create a sweet and dreamy spread.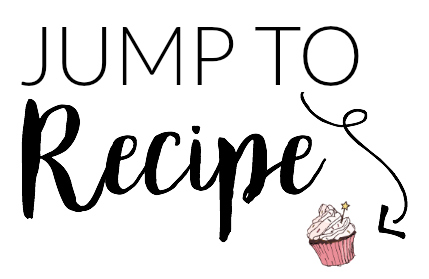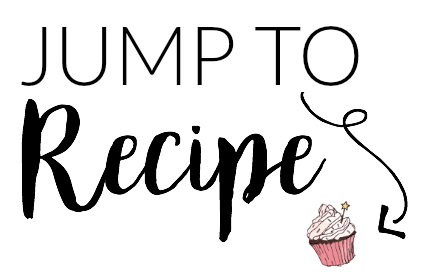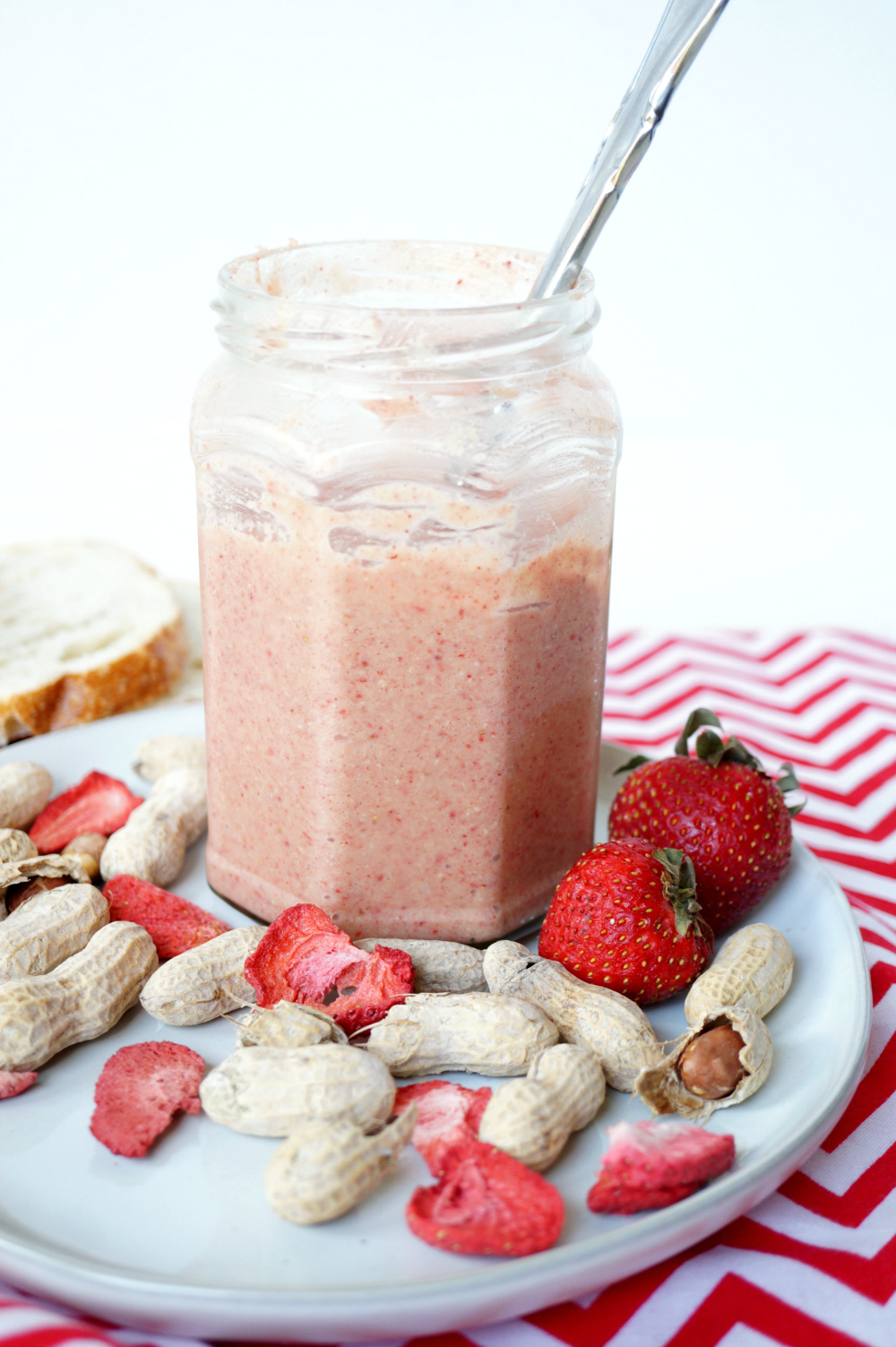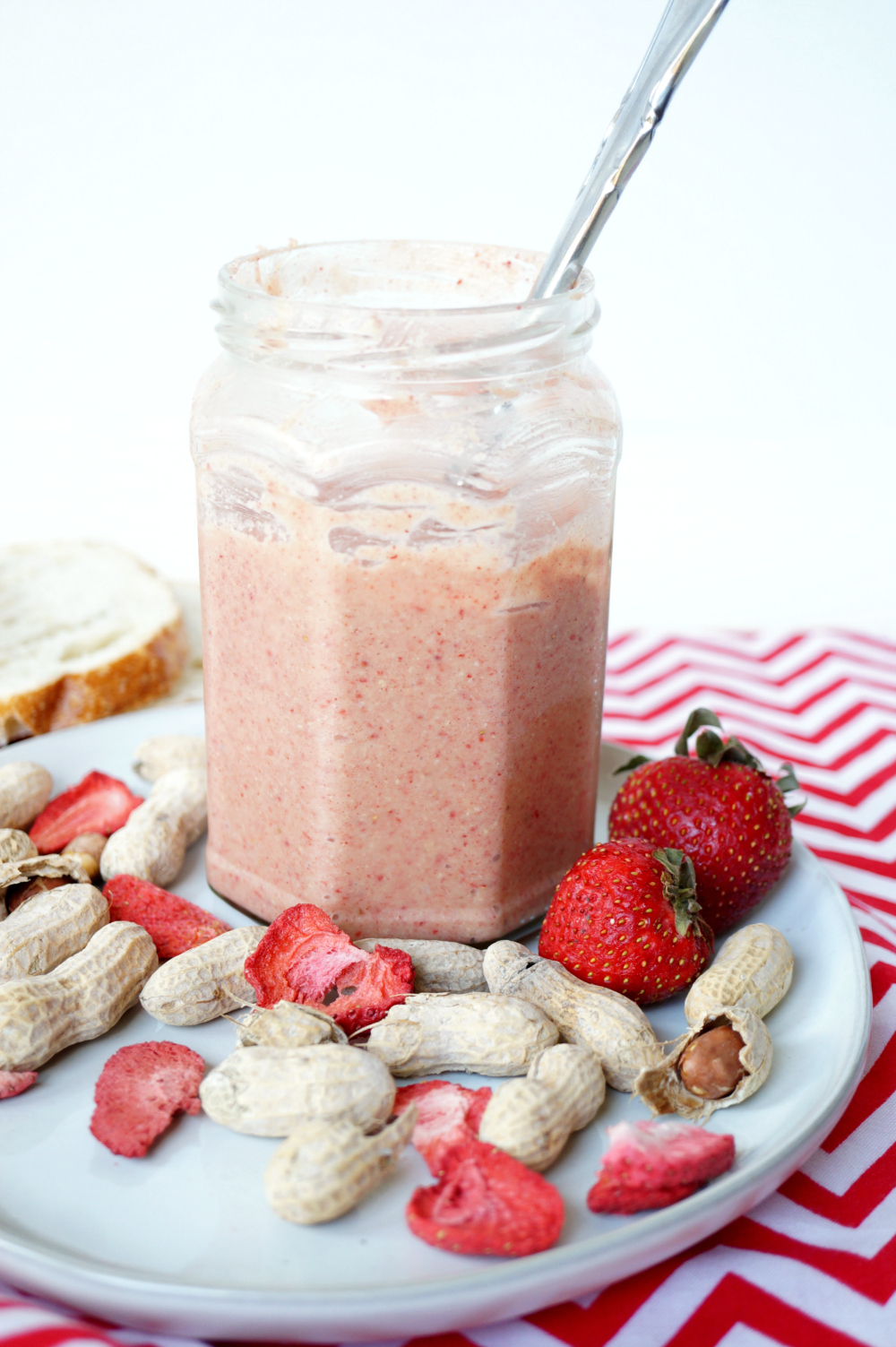 Hi friends and happy Friday! I have a fun little cooking project for y'all for this weekend. More homemade peanut butter! Except this time… we are getting a little more creative. This Homemade Strawberry Peanut Butter combines fresh peanuts with freeze dried strawberries and a touch of agave to create a sweet, creamy, PINK spread! It's so much fun and I can promise that it tastes fabulous, too. It's especially perfect for those of us who love strawberry jelly on our PB&J sandwiches… this really just takes it to the next level. And it's so easy too!
So, strawberry peanut butter. What was I thinking?! To be completely honest, I had a few pounds of raw peanuts I wanted to turn into peanut butter and as I thought about what kind of creative flavors I could whip up, I remembered the bag of dehydrated strawberries I had bought to make these vegan donuts. Ding ding ding! If you can use powdered strawberries to flavors cakes and frostings, why not peanut butter, too?
Like I mentioned, this strawberry peanut butter makes some pretty fabulous PB&J sandwiches; but it's also great on a crusty piece of bread all by itself, or rolled up in a tortilla with a banana, or I bet you could even make peanut butter COOKIES with this magical stuff! It's also kind of amazing just straight from the jar with a spoon, I won't lie 😉 I know homemade peanut butter sounds so extra and unnecessary, but I promise it's super simple and so fun. You can add in whatever you'd like and create your own flavors!

I hope you'll give this homemade strawberry peanut butter a try! I promise it is seriously so yummy!
If you're looking for more homemade peanut butters, check out my Roasted Agave Peanut Butter and Chocolate Coconut Peanut Butter.
homemade strawberry peanut butter
Author:
Valentina | The Baking Fairy
Ingredients
1 lb raw peanuts, shelled
½ cup freeze dried strawberries
2-3 tbsp agave syrup
¼ cup neutral oil, such as peanut (optional)
Instructions
First, roast the peanuts. Preheat oven to 350F, line a baking sheet with foil, and lay the peanuts out in a single layer. Bake, stirring occasionally, for about 15 minutes.
Let everything cool to room temperature before blending.
While the peanuts cool, add your freeze dried strawberries to the food processor and blend until they become a fine powder. Transfer to a bowl for now.
When ready to blend, add the peanuts and strawberry powder to the food processor, and blend until smooth. If the mixture is too thick and the processor is struggling, add in the agave and then start adding in the peanut oil a bit at a time.
Pour into a large jar and store in the fridge or at room temperature. Enjoy!
*Disclosure: I am part of the Amazon Associates Program, and there may be affiliate links on this page. If you buy anything through my website, I will receive a small percentage of the profit at no extra cost to you. Thank you for supporting my blog!*
SaveSave
SaveSave
SaveSave
SaveSave
SaveSave
SaveSave