Are you getting married soon and want to do something special for your closest ladies? These Bridesmaid Proposal Boxes are filled with goodies and will give you some gifting inspiration!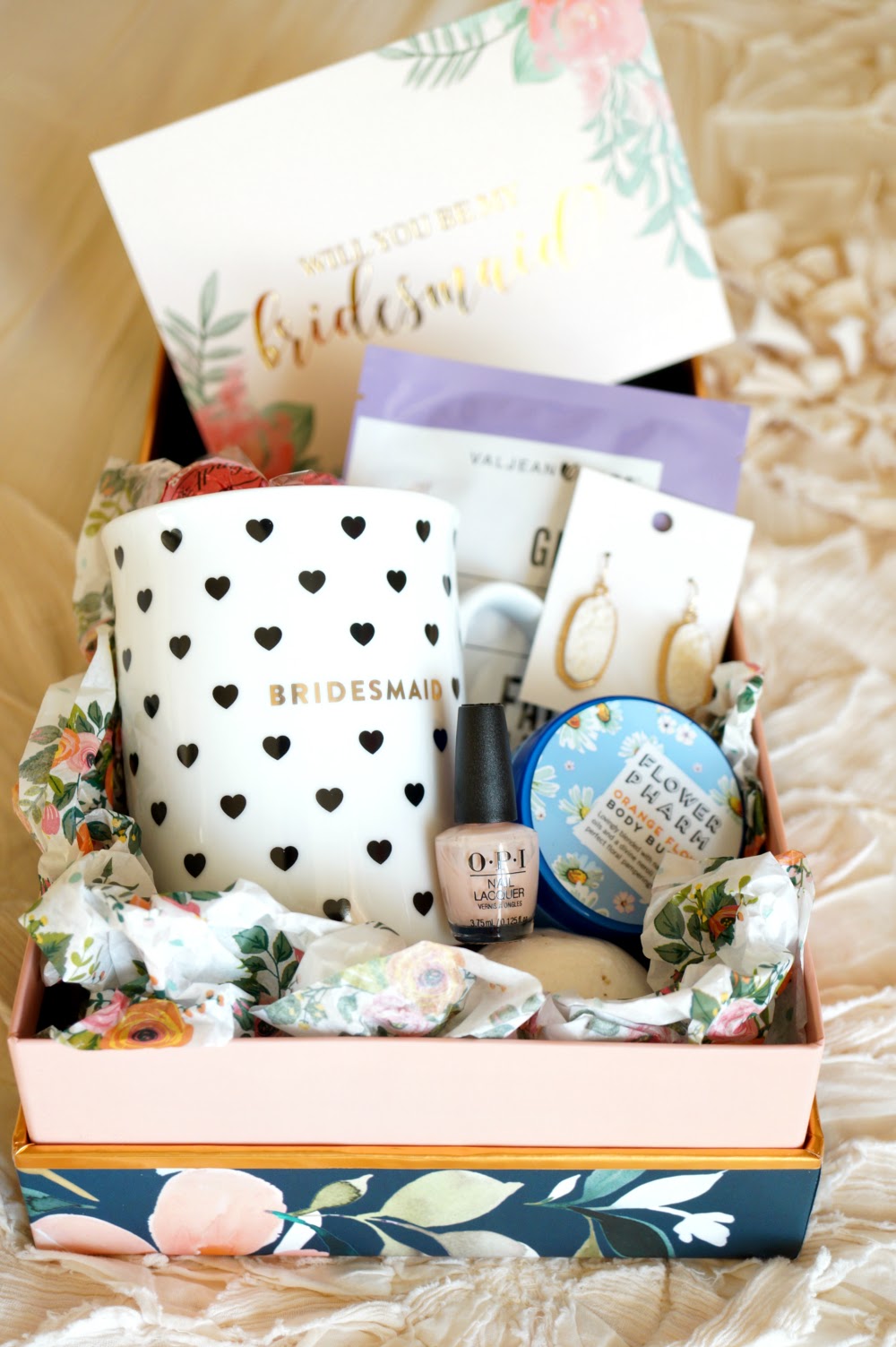 Hi friends!!  I am so excited to be sharing something a little different with you guys today. As you may know, I'm getting married this March so wedding-planning has been in full force around here! Now that I have asked all my bridesmaids the big question, I can finally share these adorable Bridesmaid Proposal Boxes with you guys! Maybe it's a little extra, but I absolutely loved the idea of asking my closest friends to be a part of my special day with some PRESENTS! Who doesn't love presents?! I knew they couldn't say no when presented with all these goodies 😉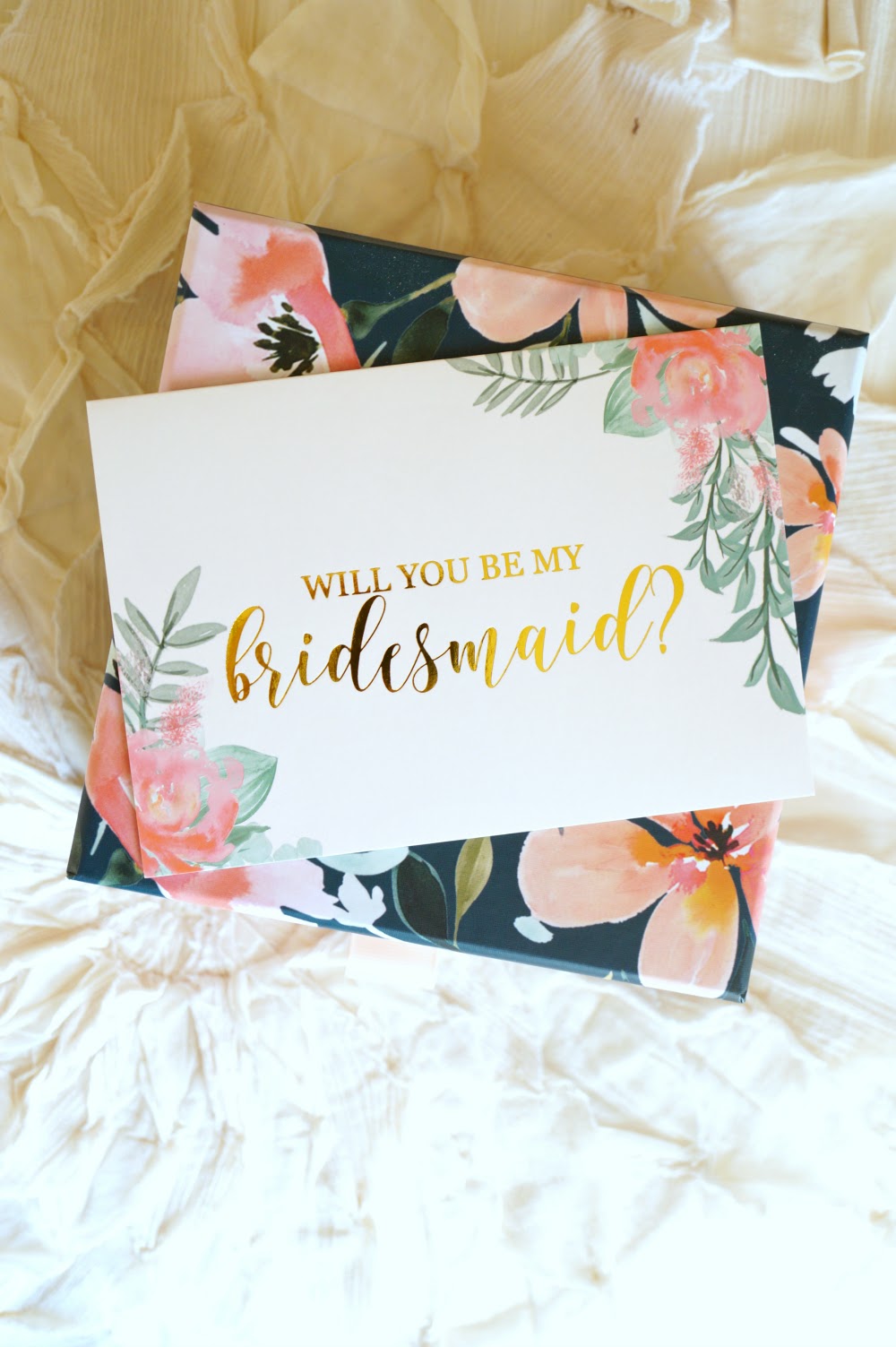 Alright so I have to admit I bought pretty much everything for these boxes at TJ Maxx and Burlington Coat Factory, which are notorious for having one-of-a-kind finds. Emphasis on ONE. Ha! My bridesmaid proposal boxes all coordinated with each other and had the same contents but they did not come out exactly the same! The boxes themselves were all similar in size and design but all different. I have 6 bridesmaid so coincidentally I found 3 sets of 2 matching bridesmaids mugs.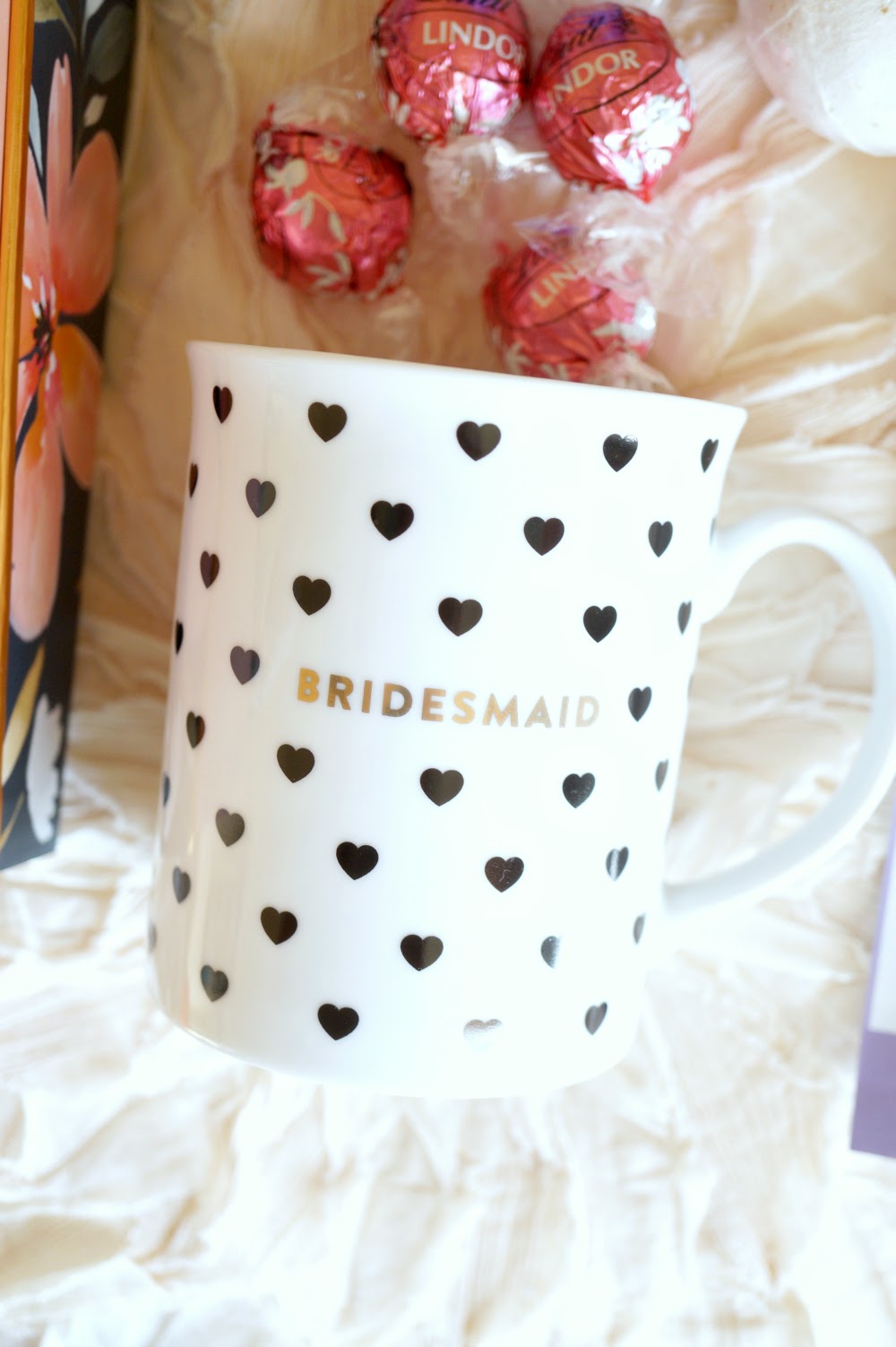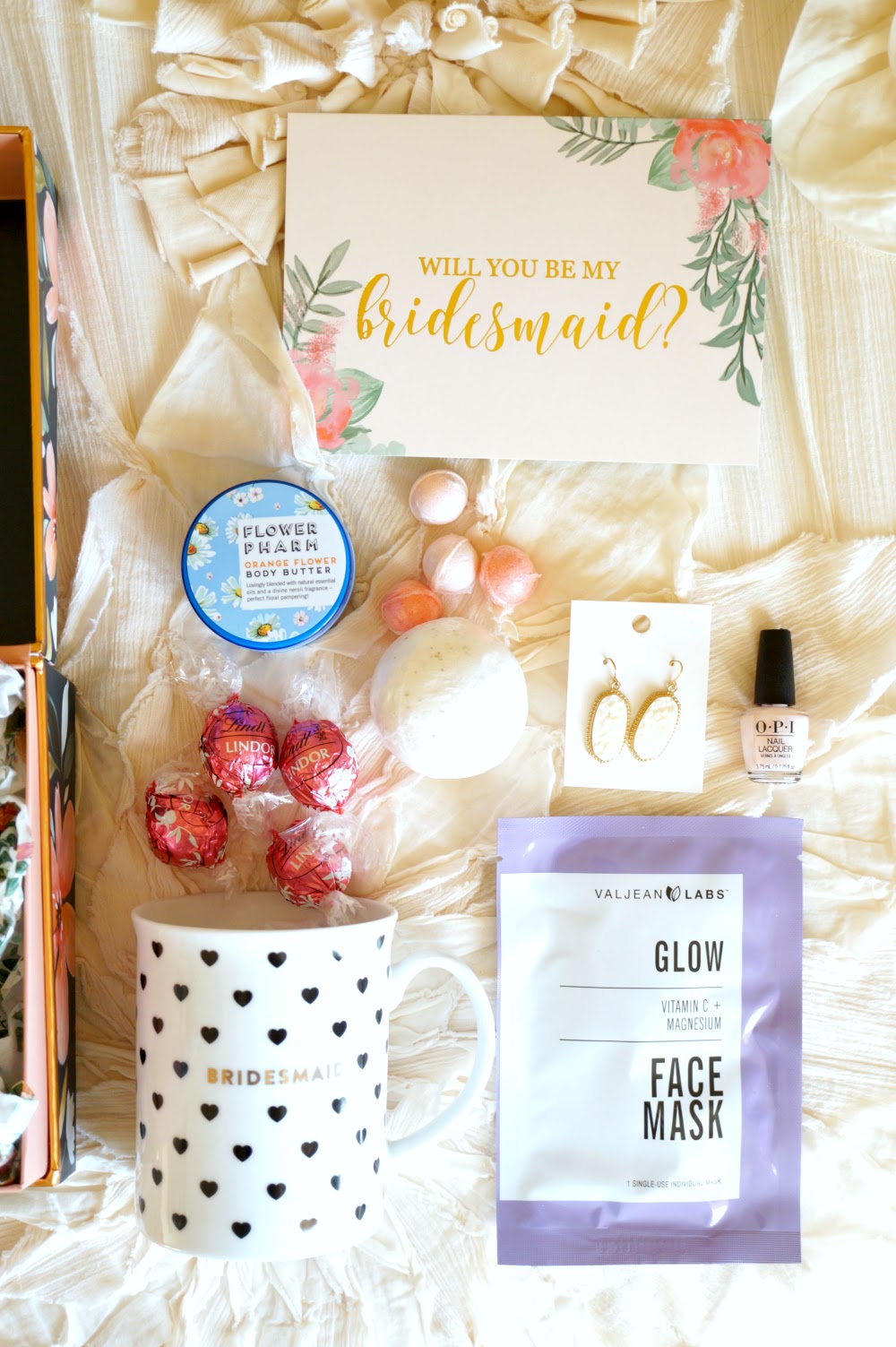 Okay, so lets go through what exactly I stuffed these gift boxes
with:
I found that buying big packs/gift boxes of things like the bath bombs and face masks was way more budget friendly and ensured everyone had the same thing! I was hunting for these right after Christmas so a lot of those gift sets were on sale which was awesome! Same for the nail polish... I bought "gift sets" of 4-5 nail polish bottles and just divided them up. ALSO. Something I did that I guess is not customary to do... but I thought it made sense... inside the card, I included the phone numbers of ALL the bridesmaids! Some of my friends already knew each other, but they didn't have each other's contact info so this made it extra easy! Every single girl commented on what a great idea that was. I figured I would pass it along 🙂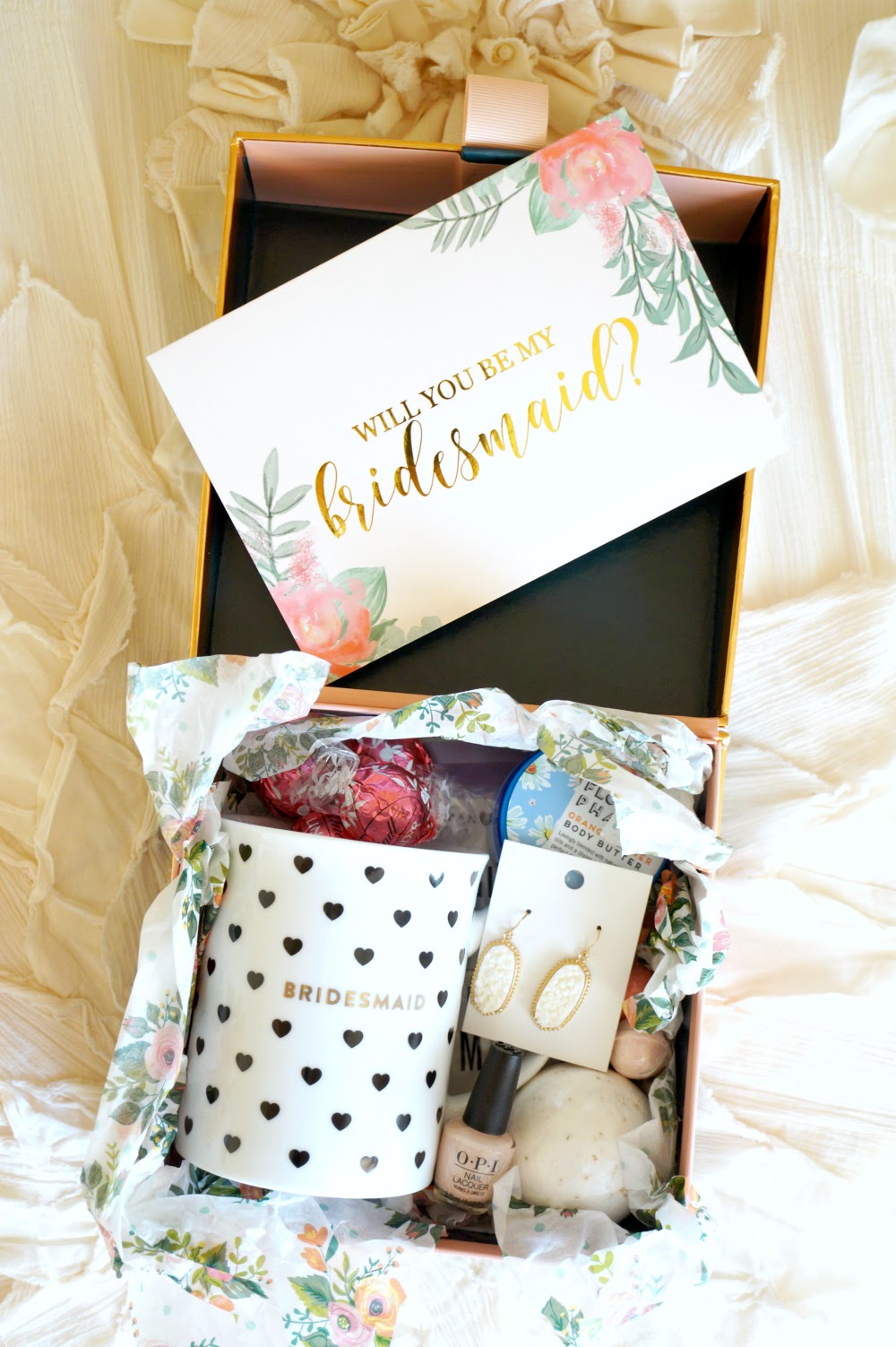 I hope my bridesmaid proposal boxes give you some inspiration for your own! I'm obsessed with how mine turned out and I'm so excited for all of my closest friends to be with me on my special day! Be sure to tag me on social media if you make your own. I'd love to see!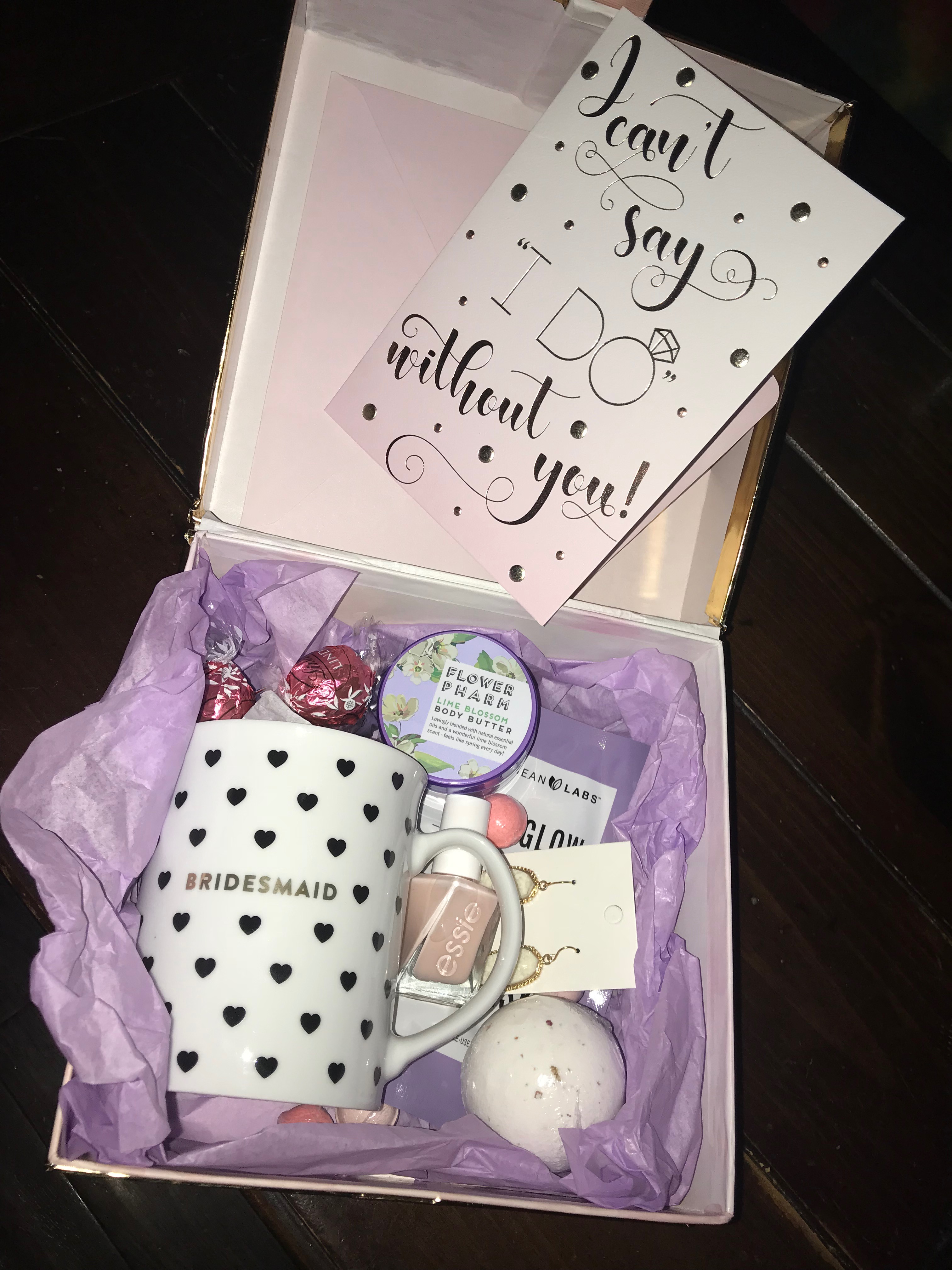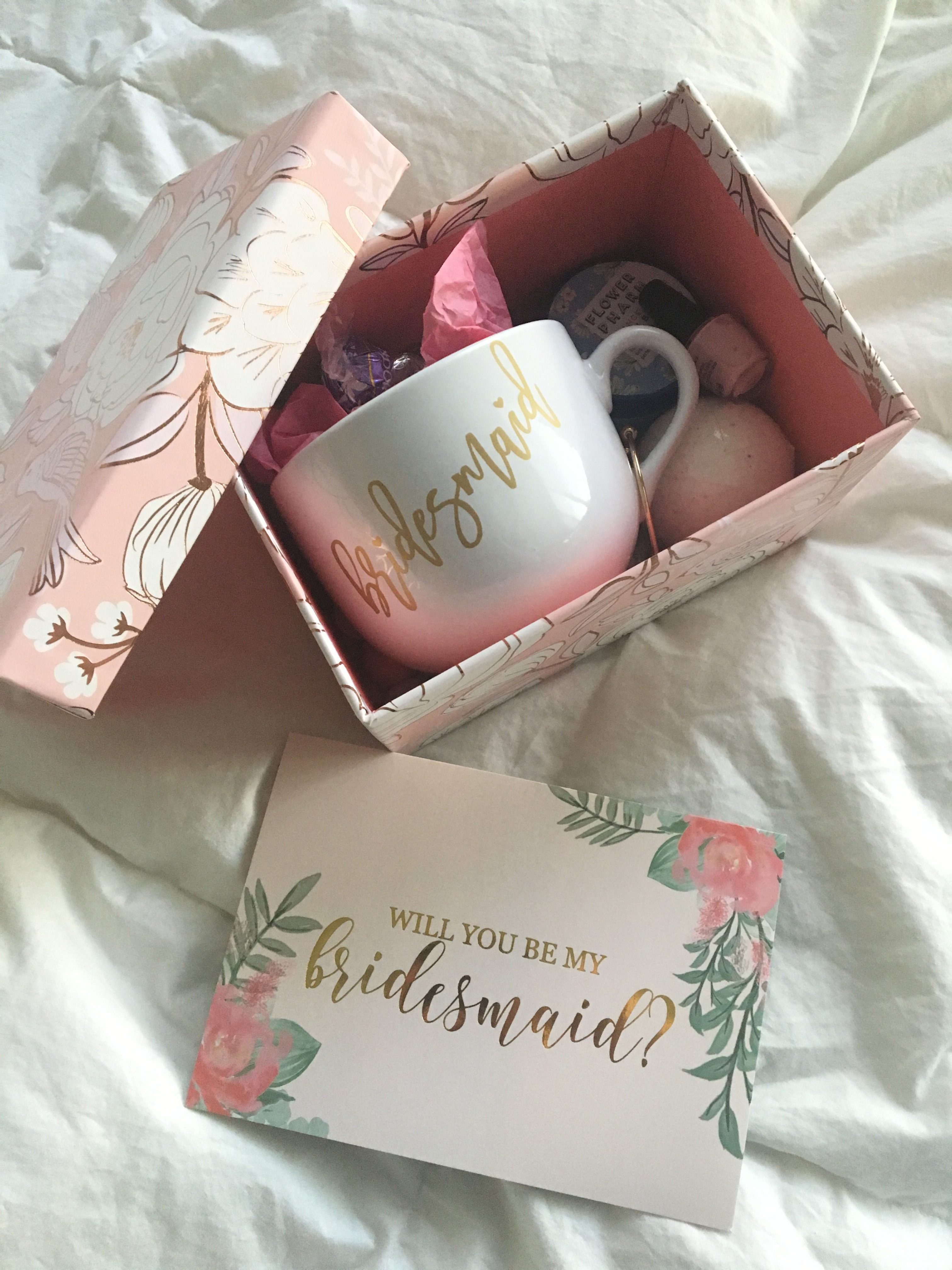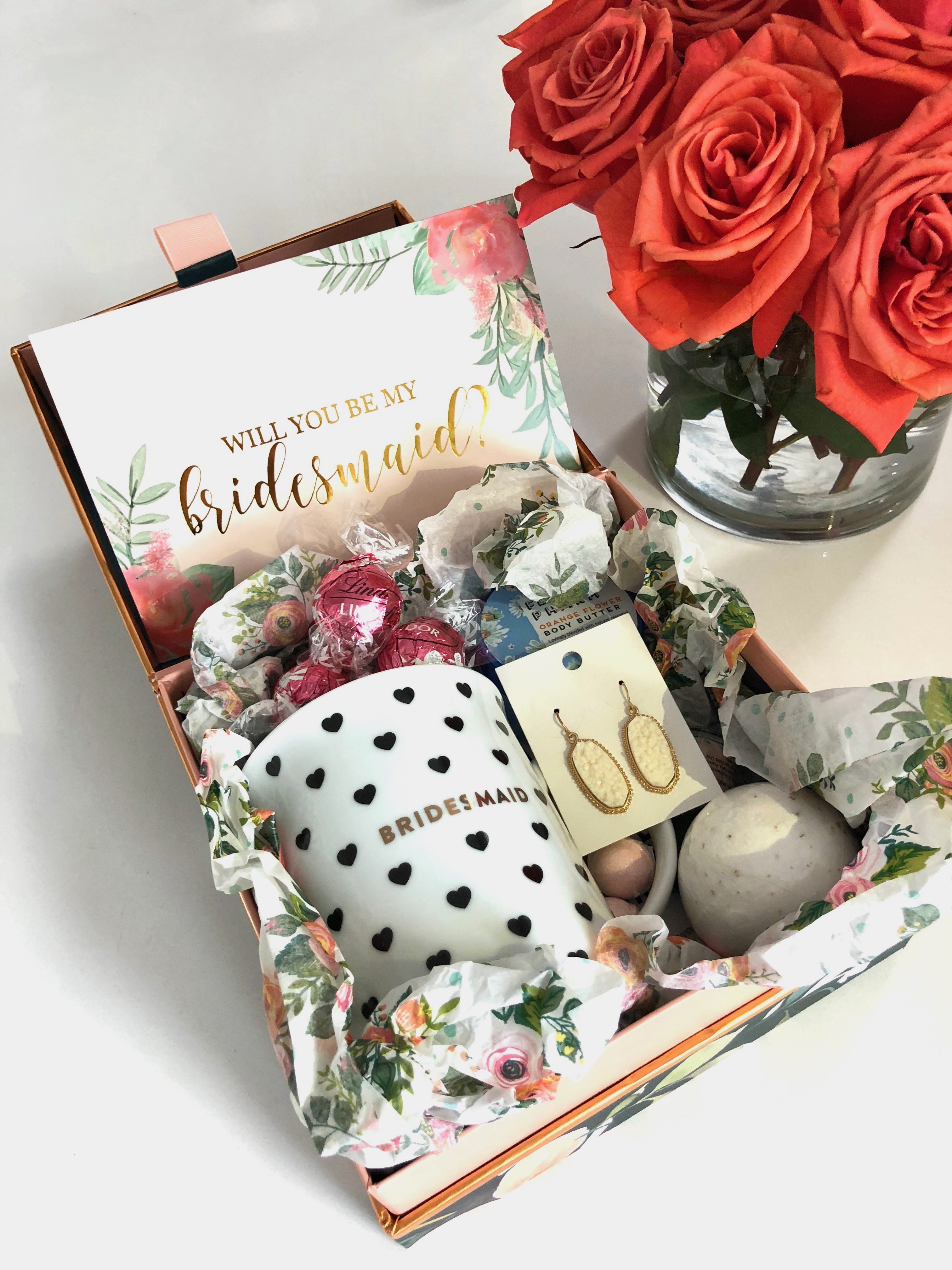 Here are some of the variations on the bridesmaid boxes that I gave my friends! 🙂
Want to see more wedding stuff? Check out my post about picking wedding colors!
*Disclosure: I am part of the Amazon Associates Program, and there may be affiliate links on this page. If you buy anything through my website, I will receive a small percentage of the profit at no extra cost to you. Thank you for supporting my blog!*
SaveSave