This post and recipe was created for #Choctoberfest! I was sent samples by some of the sponsor companies but as always opinions are 100% mine. #ad
Have you ever wanted to try the legendary NYC Levain Bakery cookies? With this recipe for Vegan Levain Chocolate Chip Walnut Cookies, you can make them right at home!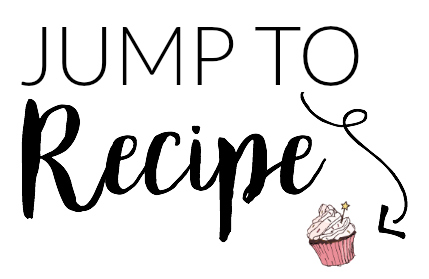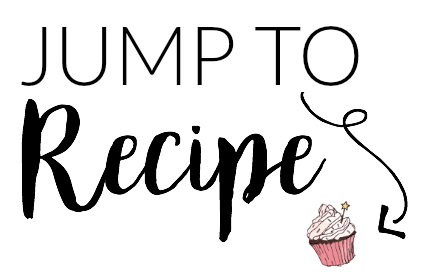 Hiiii friends! I can't believe it's already the last day of #Choctoberfest! It has been such a crazy busy week for the blog and I and I'm so glad I got to share it all with y'all! The fun isn't over just yet though, and you know I had to finish off the week with one last delicious recipe. On my recent NYC trip, I finally got to try the infamous Levain Bakery chocolate chip walnut cookies. They are legendary for being these super doughy, gooey, big-as-your-face cookies and you guys, they did not let me down. Well, except for the fact that they weren't vegan, but that can easily be fixed 😉 I knew I had to recreate my very own Vegan Levain Chocolate Chip Walnut Cookies as soon as I got home!
Okay so let's talk about my version of these chocolate chip walnut cookies. They are HUGE (I used a cupcake scoop in lieu of my usual cookie-dough scoop), packed to the brim with dark melty chocolate chips and chunks of walnut, and perfectly ooey-gooey in the middle while being crisp and golden brown at the edges. SO.MUCH.YUM. They are, of course, totally vegan! This is in part thanks to this delicious Barlean's Butter Flavored Coconut Oil. You may remember them from an event I had over the summer where I made vegan pie with this! You could always use refined coconut oil in a pinch (refined does not have any coconut flavor), but I found that the butter flavor really gave it that decadent bakery taste!
I have to address a super common question that I get from you guys… "How does vegan baking work when you can't use dairy or eggs?" Well, it's super easy actually! You just have to find a suitable substitute! For these chocolate chip walnut cookies, I whipped up 2 flax eggs in place of chicken eggs. That is made simply of ground up flax seeds mixed up with a bit of warm water and allowed to sit and thicken for a few minutes. Easy enough! I've also used aquafaba in some of my other cookie recipes with good results, but I really wanted to try to keep these cookies as chunky as possible and not have them spread, so I opted for flax as that is a bit more sturdy.
As for the butter, the options are limitless! For some recipes, vegetable or olive oil works great. If I need something a bit more solid at room temperature, I will usually go for non-hydrogenated shortening, refrigerated vegan butter, coconut oil, or a combination! For these particular chocolate chip walnut cookies, I used half Barlean's butter flavored coconut oil for flavor, and half shortening for structure. And that's it! Everything else is exactly like it would be for a "normal" cookie recipe. Just make sure to check the chocolate chip ingredients for dairy 🙂
Before you go, let's do a quick recap of all the yummy things we made this week!
I hope you guys whip up these Vegan Levain Chocolate Chip Walnut Cookies soon! No need to go to an NYC bakery when you can make them right at home 🙂

Don't forget that the GIVEAWAY CLOSES SOON! Enter before it's too late!!

vegan Levain chocolate chip walnut cookies #Choctoberfest
Author:
Valentina | The Baking Fairy
Ingredients
¼ cup Barlean's butter-flavored coconut oil, at room temperature
¼ cup vegan non-hydrogenated shortening
½ cup dark brown sugar
¼ cup white granulated sugar
2 tbsp ground flaxseed + 6 tbsp warm water
2 tsp vanilla extract
1½ cups all-purpose flour
¼ tsp smoked salt
½ tsp baking soda
1 tsp baking powder
½ cup walnut pieces
¾ cup dark chocolate chips
Instructions
First, combine the ground flaxseed and warm water in a small bowl. Set aside to thicken.
In the bowl of a stand mixer fitted with the paddle attachment, beat together the Barlean's butter coconut oil and the shortening until combined.
Add in the brown and white sugar, and beat until light and fluffy.
Add in the thickened flax mixture, followed by the vanilla extract.
Finally, mix in the flour, smoked salt, baking soda, and baking powder until a dough forms.
Stir in the chocolate chips and walnut pieces.
Prepare two cookie sheets with parchment paper or a silicone liner.
Using a cupcake batter scoop or large spoon, scoop out large golf-ball sized portions of cookie dough. Place about 6 per pan to avoid them touching when they bake.
Now - THIS IS IMPORTANT! - place cookie dough in the freezer for 30 min-1 hr until solid, or in the fridge overnight.
When ready to bake, preheat oven to 350F.
Place cookie sheets directly from fridge/freezer into the oven. Bake for 14-15 minutes until golden brown and crisp at the edges. Enjoy!