These Vegan Oatmeal Creme Pies combine soft, tender spiced oatmeal cookies with a pillowy vanilla cream filling for the perfect nostalgic combination.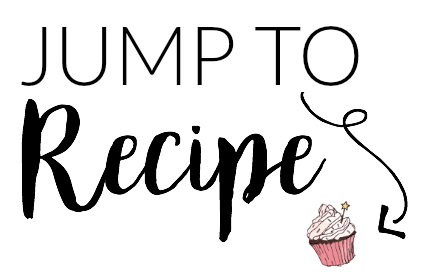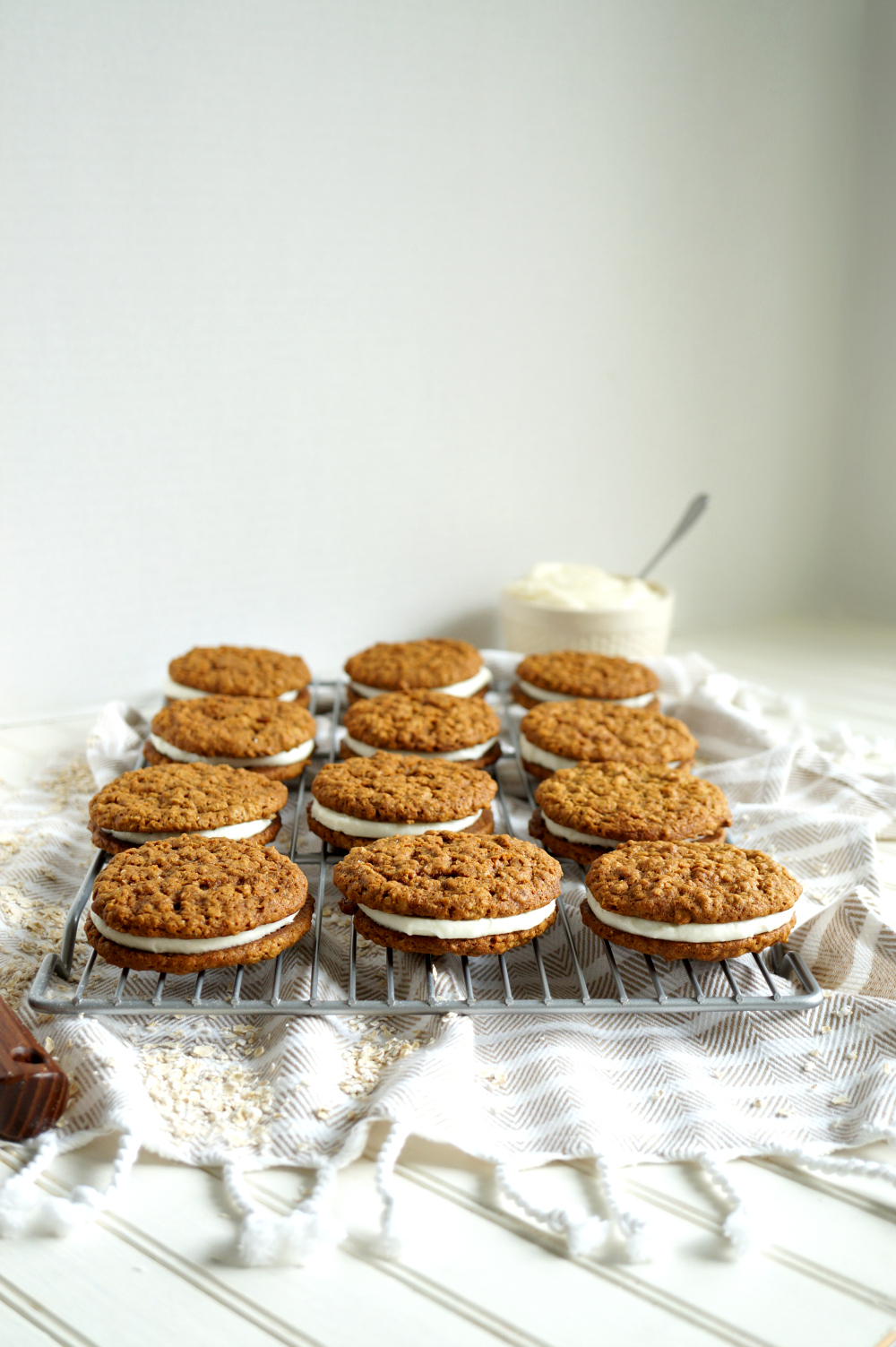 Hello, invisible internet friends, and happy Friday! I am so excited to be continuing my #ThrowbackTreats mini-series today with these incredible Vegan Oatmeal Creme Pies! In case you missed it, my first installment was these insane Cosmic Brownies. When I opened the floor on my IG stories, TONSSS of you asked for a homemade/vegan version of the classic oatmeal creme pies, and I am so pumped to be sharing the recipe today. These are soft, sweet, and that pillowy creme in the middle is just heavenly. Not to flatter myself, but I totally nailed these. And now you get to reap the rewards!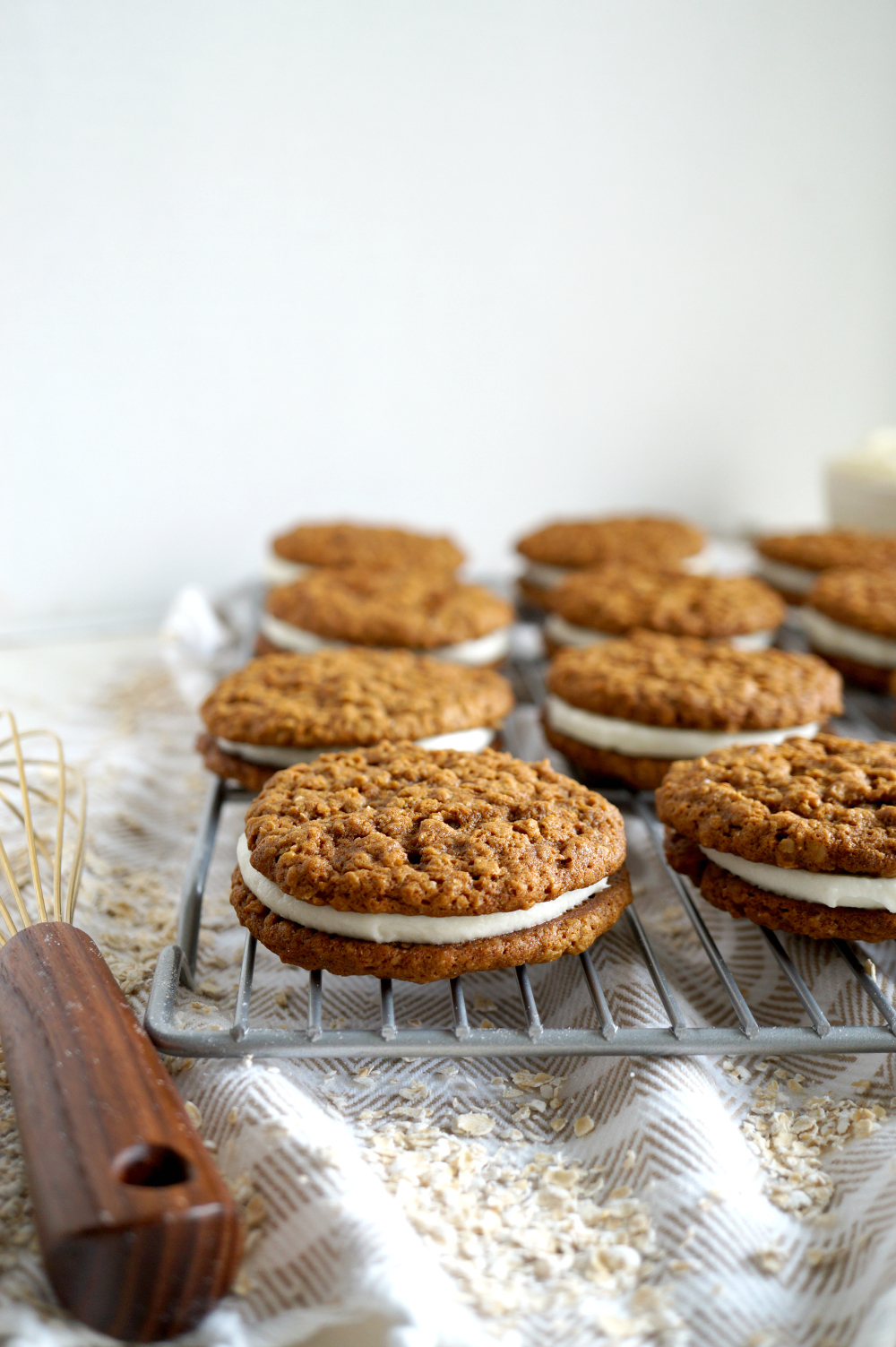 I have to confess that I haven't eaten a real Oatmeal Creme Pie in probably... hmm... 10 years at least, so I can't say these taste just like the originals. But I did some research and poked around on the Internet both on the Little Debbie website and on other people's homemade versions. I made a few conclusions - the cookies had to have oatmeal, but still had to be soft and squishy; they had to have cinnamon and molasses; and the creme had to be a perfectly neutral vanilla buttercream that would complement the oatmeal spice without overpowering it. I saw some versions add coconut as well, but I couldn't recall the original having coconut so I skipped it. The end result is these tender, slightly sticky oatmeal-molasses-brown sugar cookies that stay soft for DAYS with the most delightful dollop of cream in the middle. Perfection!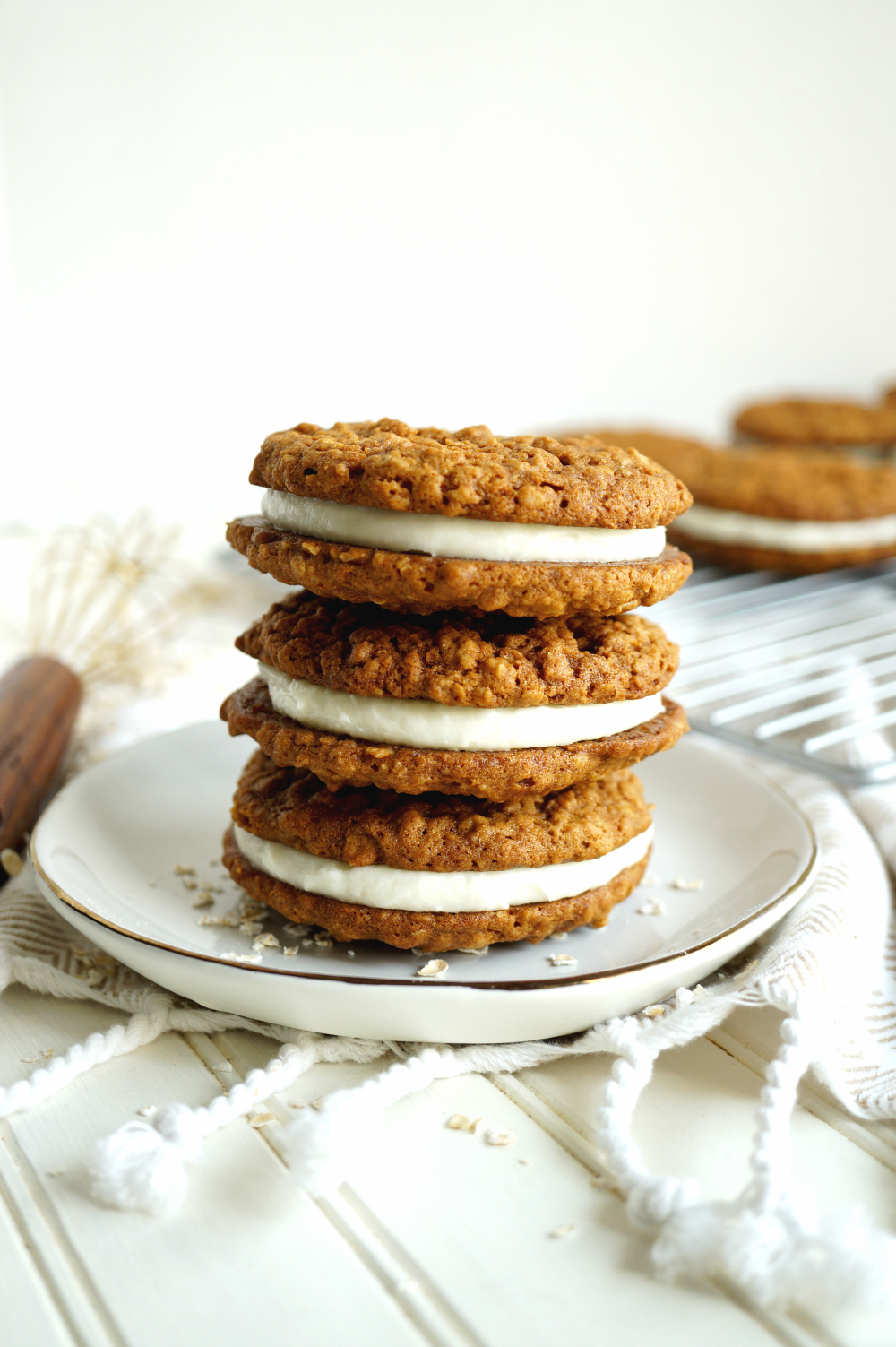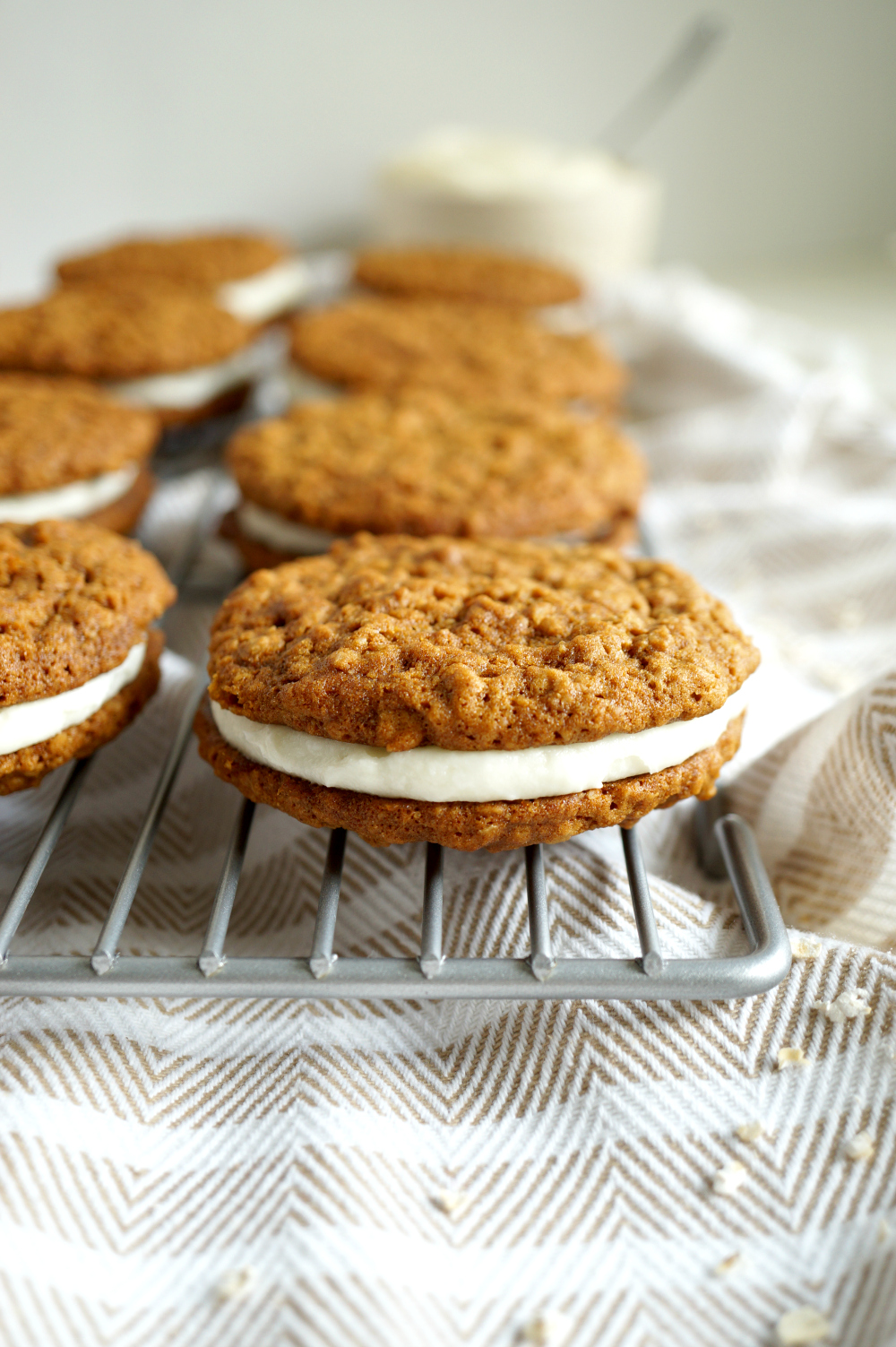 As you guys know, I am somewhat of a sneaky vegan... that is, I like to just give food to my family/friends/co-workers and not tell them it's vegan. Makes for a more honest reaction that way! And my co-workers LOVED these oatmeal creme pies so much! They were super bummed that I only brought eight (but the whole batch only makes like 12-13 sandwiches so I couldn't bring that many!) and they raved about how good they were. Nobody had the faintest clue they were vegan until I told them afterwards. So in today's edition of "Anything you can do, I can do vegan".... I'm still killin it 😉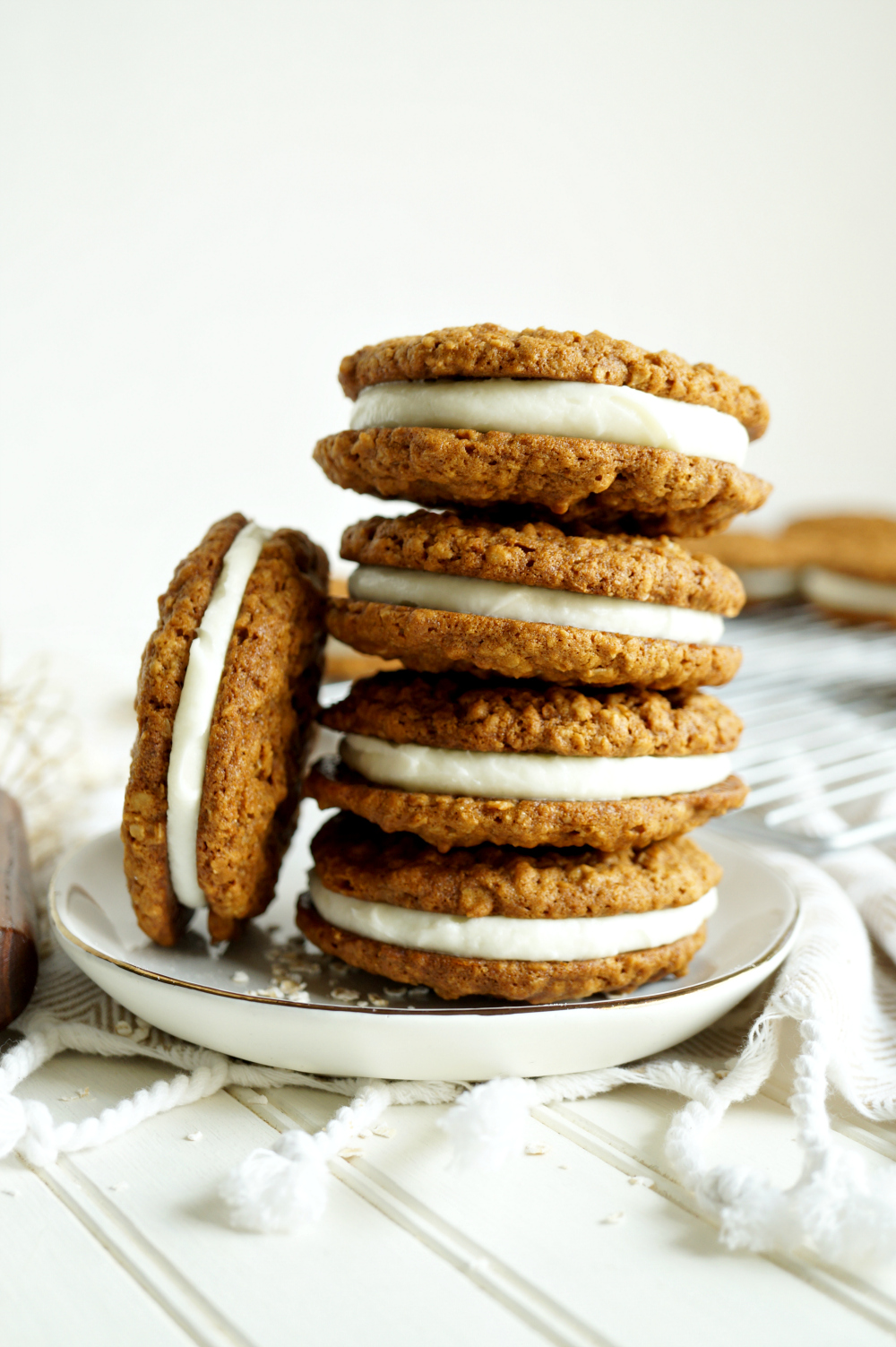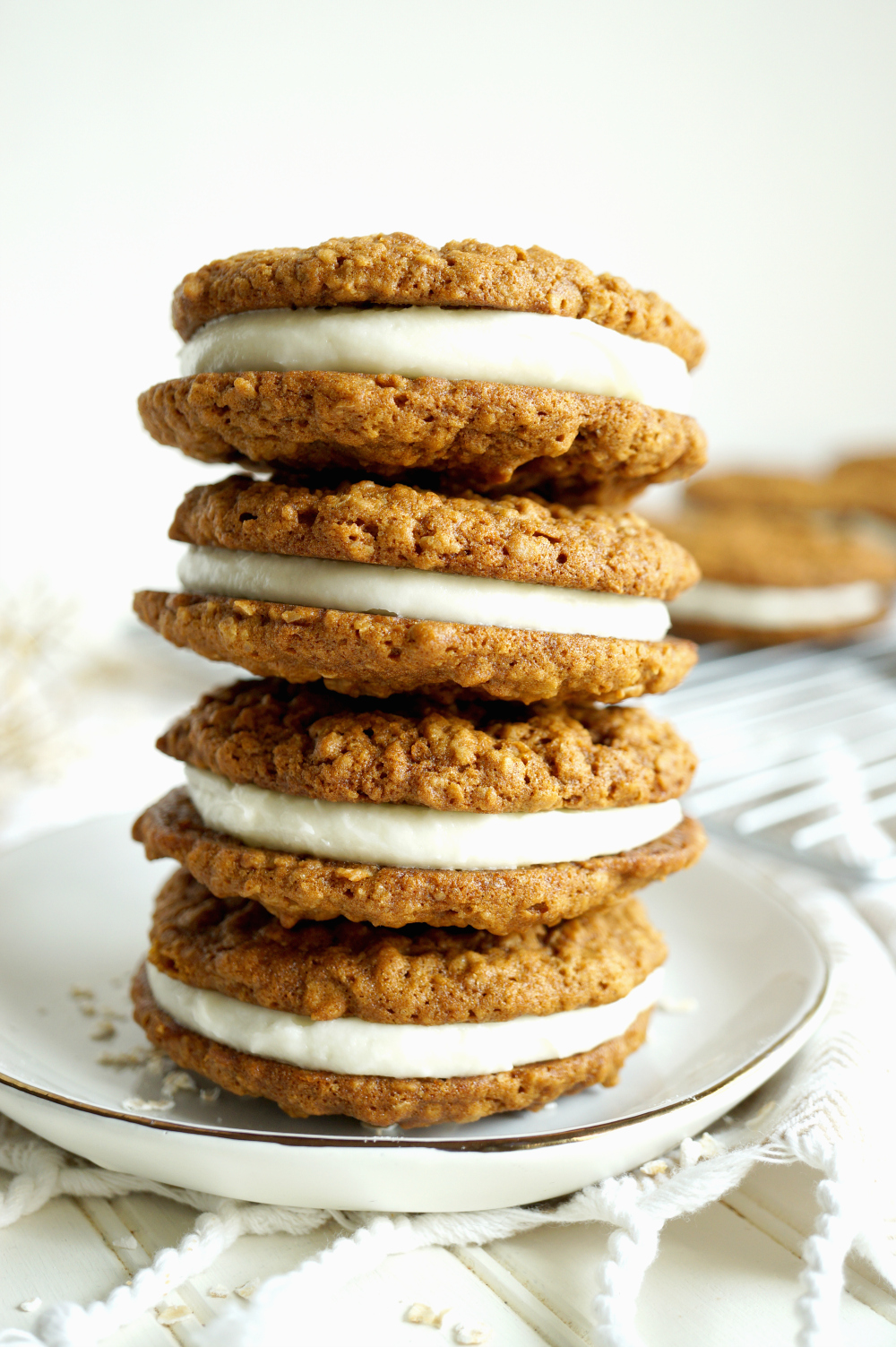 I hope you guys will give these vegan oatmeal creme pies a try for a taste of nostalgia! Soft, pillowy, and perfectly spiced. You'll become obsessed!
Tips for success:
Aquafaba is CRUCIAL here! You really need that extra liquid for these to come out super soft and squishy and for them to spread properly. Please don't substitute flax eggs or powdered "vegan eggs" because I can't promise they'll come out right!
Vegan butter vs shortening - yes there is a difference, and YES you need some of both! The vegan butter gives it flavor, and the vegan shortening gives it structure. Vegan butter is too "melty" to use that exclusively, and you'll likely end up with puddles in the place of cookies. The opposite is also true - shortening is too stiff, and you may end up with little cookie dough balls that don't spread in the oven!
I kept it simple with the spices - just vanilla and cinnamon. Feel free to make these more spiced by adding some cloves, nutmeg, and ginger!
I am not a big fan of quick oats except for when it comes to baking! Those tiny oat flakes work perfectly in here to give a bit of texture without making the cookie too chunky.
What Throwback Treat would you like to see next? Leave me a comment and let me know!

vegan oatmeal creme pies
These Vegan Oatmeal Creme Pies combine soft, tender spiced oatmeal cookies with a pillowy vanilla cream filling for the perfect nostalgic combination.
Author:
Valentina | The Baking Fairy
Ingredients
*for the cookies*
½ cup vegan butter
¼ cup shortening
1 cup packed dark brown sugar
3½ tablespoon aquafaba
¼ cup molasses
1½ cups all-purpose flour
1½ cups quick cooking oats
2 teaspoon baking soda
¼ teaspoon salt
1 teaspoon cinnamon
1 teaspoon vanilla extract
*for the vanilla creme*
1 cup vegan butter
3 oz vegan cream cheese
3 cups powdered sugar
1 teaspoon vanilla extract
pinch of salt
1-2 tablespoon milk, as needed
Instructions
First, prepare the cookies. Preheat the oven to 350F and line two baking sheets with parchment or silicone.
In the bowl of a stand mixer fitted with the paddle, beat together the vegan butter and shortening until smooth. Add in the brown sugar, and beat until fluffy.
Finally, mix in the aquafaba and molasses. Beat together until creamy and combined.
Stir in the flour, oats, salt, baking soda, cinnamon, and vanilla, and mix until the cookie dough comes together. It will be kind of soft.
Scoop out tablespoon-sized portions of cookie dough onto your prepared pan. Bake in preheated oven for 15-17 minutes, until cookies have spread and are a toasty brown color.
Set aside to cool completely before assembling.
When ready to make the cookie sandwiches, make the frosting.
In the bowl of a stand mixer fitted with the whisk, beat together the vegan butter and vegan cream cheese until smooth and creamy.
Add in the powdered sugar, a cup at a time, followed by the salt and vanilla. If frosting is too stiff or appears lumpy, add in some nondairy milk until it smoothes out and comes back together.
To assemble, scoop 1 tablespoon of frosting in the center of a cookie, and top with a second cookie. Repeat with all. I was able to make 13 sandwiches.
Serve immediately, or store at room temperature in an airtight container.