Change up your traditional Thanksgiving menu this year with this delicious Vegan Sourdough Stuffing, packed with tasty mushrooms, veggie Italian sausage, and Swiss Chard.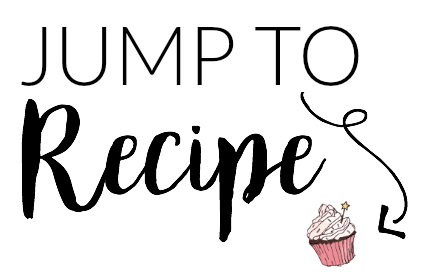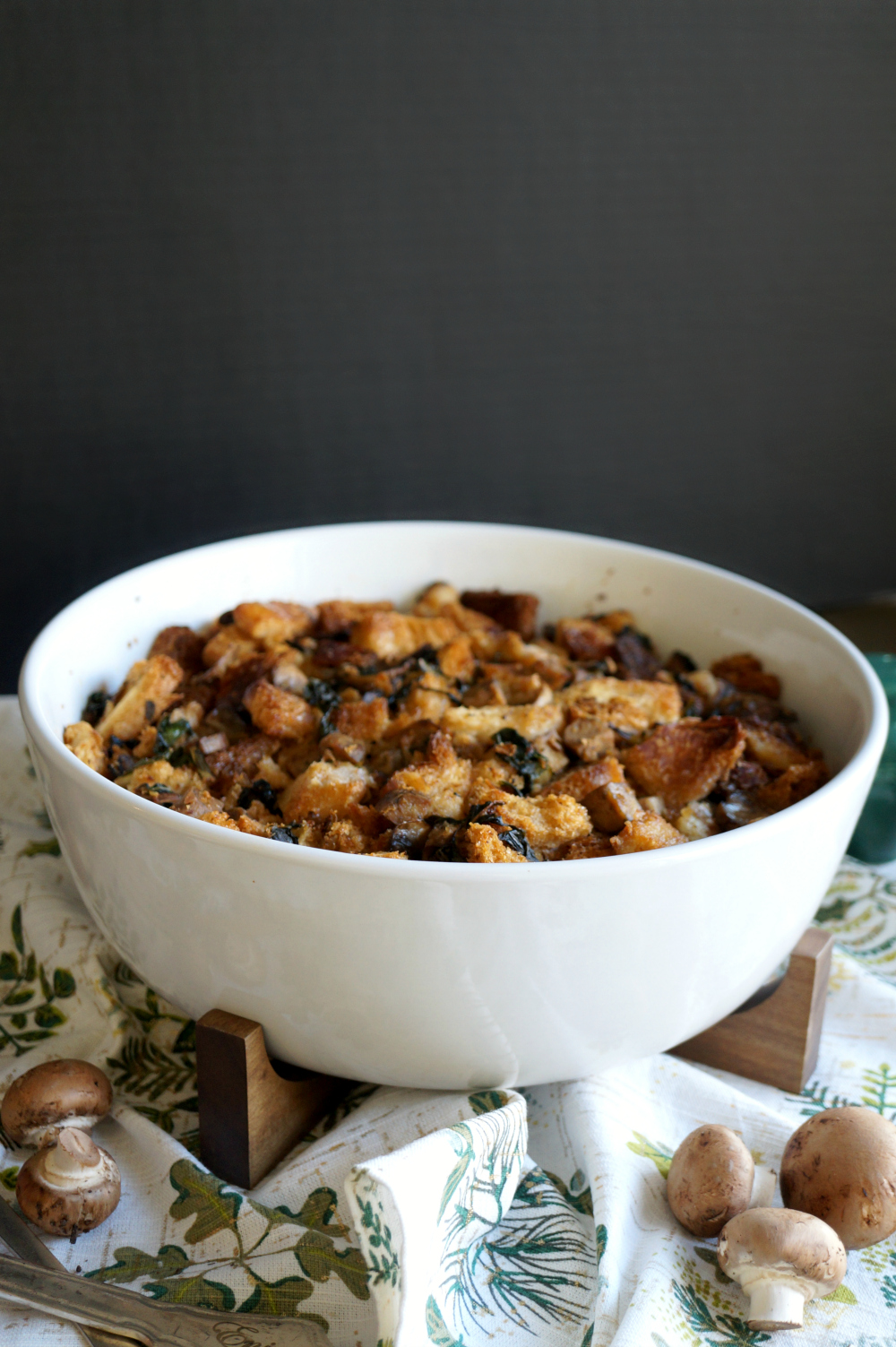 Hi friends and happy Monday! I can't believe Thanksgiving is less than three weeks away... eep! I'll be working on Thanksgiving day, but I feel like time is already flying by and I have so many recipes I want to make and share with you guys. I put a poll on my Instagram stories a few weeks ago and asked what kind of vegan Thanksgiving recipes y'all were looking for. The most popular request by far was STUFFING so... ask and you shall receive! This Vegan Sourdough Stuffing with Mushrooms, Sausage, and Swiss Chard is so flavorful and perfect for the holidays. Toasty sourdough bread cubes are tossed with sautéed mushrooms, vegan Italian "sausage" and wilted Swiss chard, and baked to perfection. Major yum. Let's make it!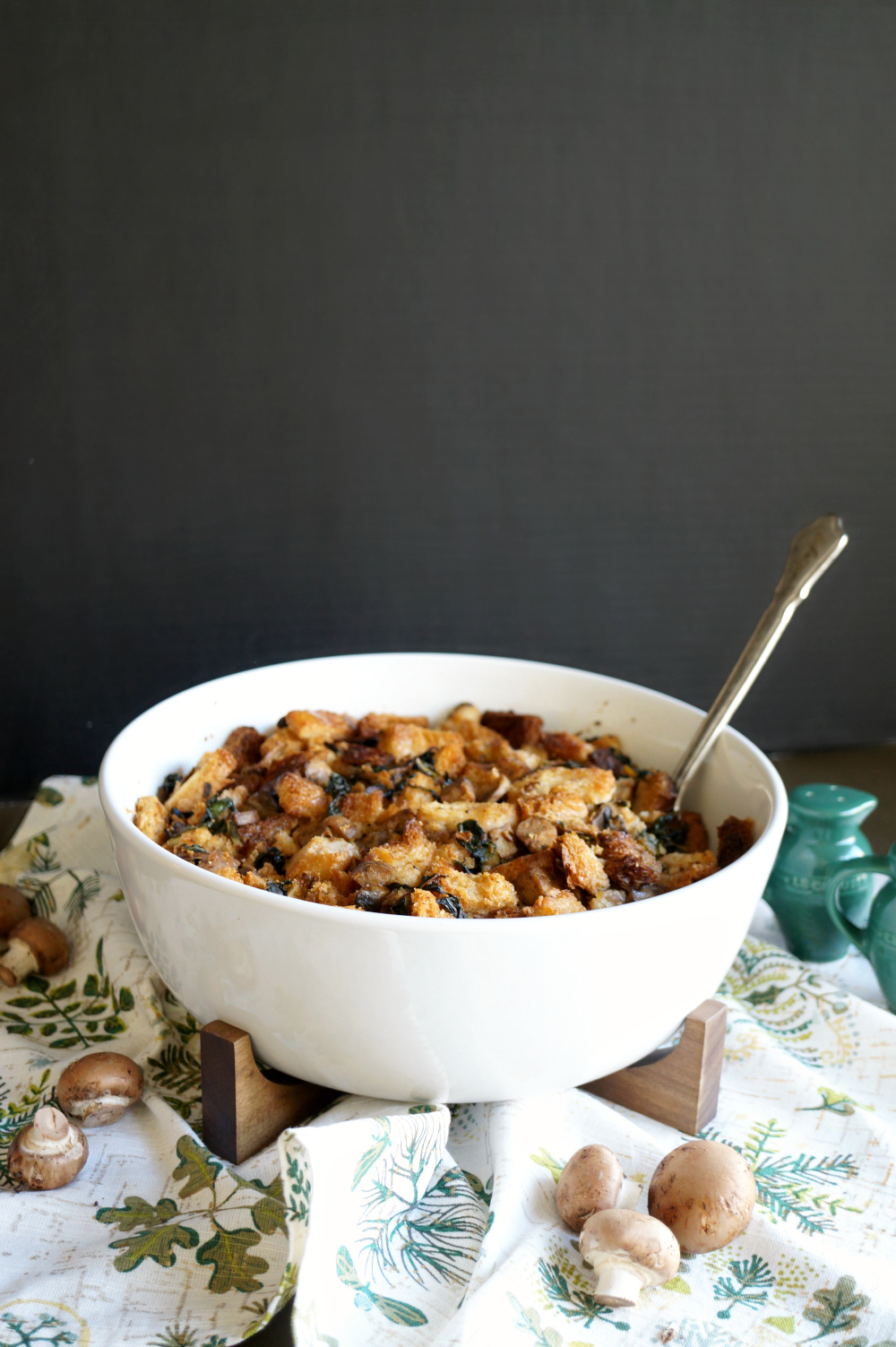 As with most Thanksgiving dishes, I don't really have any family recipes or traditions to pull from since my family is Italian. We moved to the US when I was 10 but we've never really celebrated the traditional way! This is pretty fun for me as a blogger though, because it allows me to just experiment and make things up on a whim 🙂 For this vegan sourdough stuffing, I wanted to do something special and out of the ordinary. There are enough veganized classic stuffing recipes out there, so where's the fun in making something that other people have already done?! I decided to add mushrooms because they are my favorite, and Swiss chard as a yummy pop of flavor. They really are one of my fav leafy greens if you're not familiar with them! The sausage was almost an afterthought, but I tasted the stuffing and I felt like it still needed a little something extra. Tiny cubes of Italian sausage were the perfect finishing touch!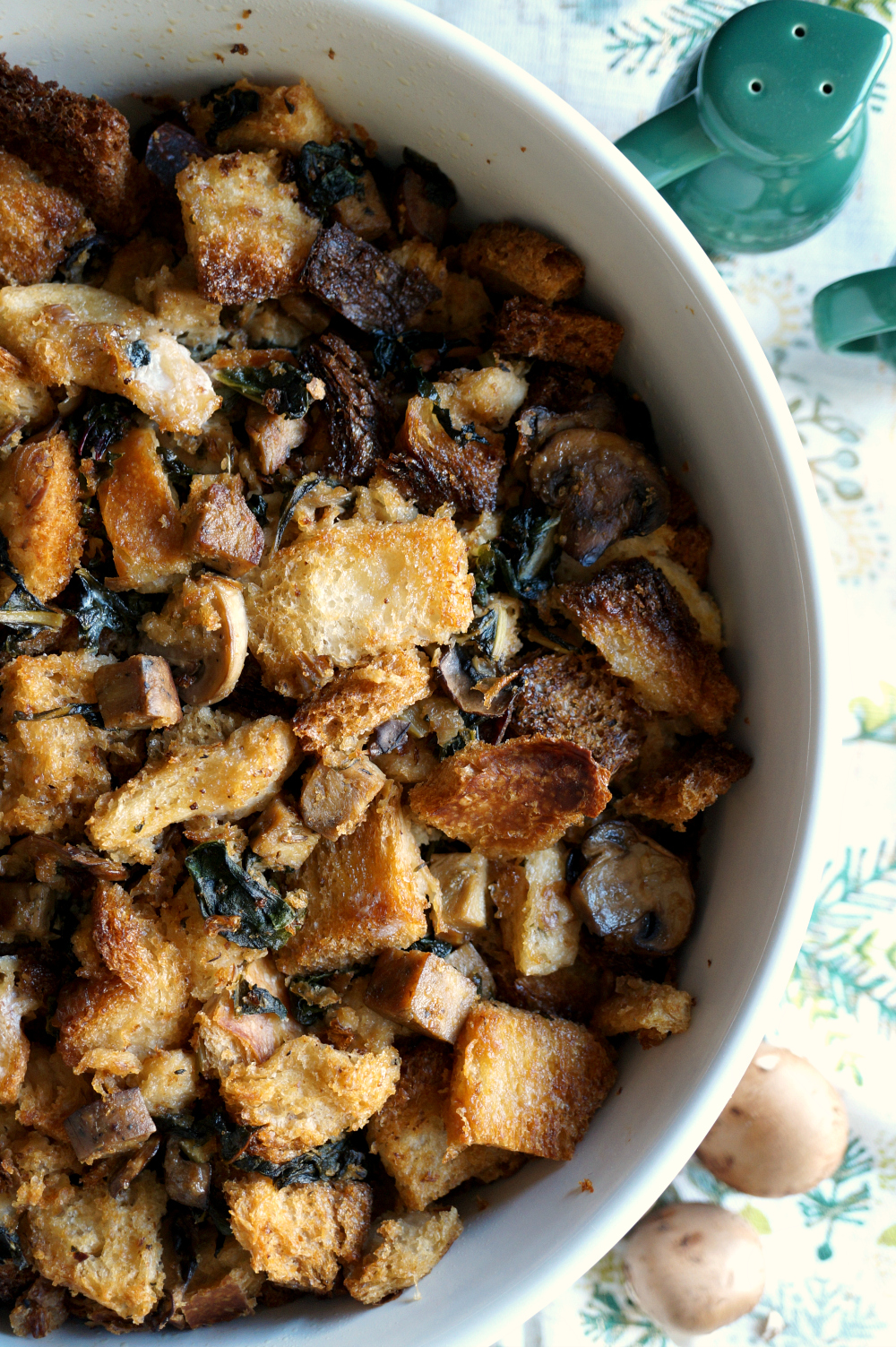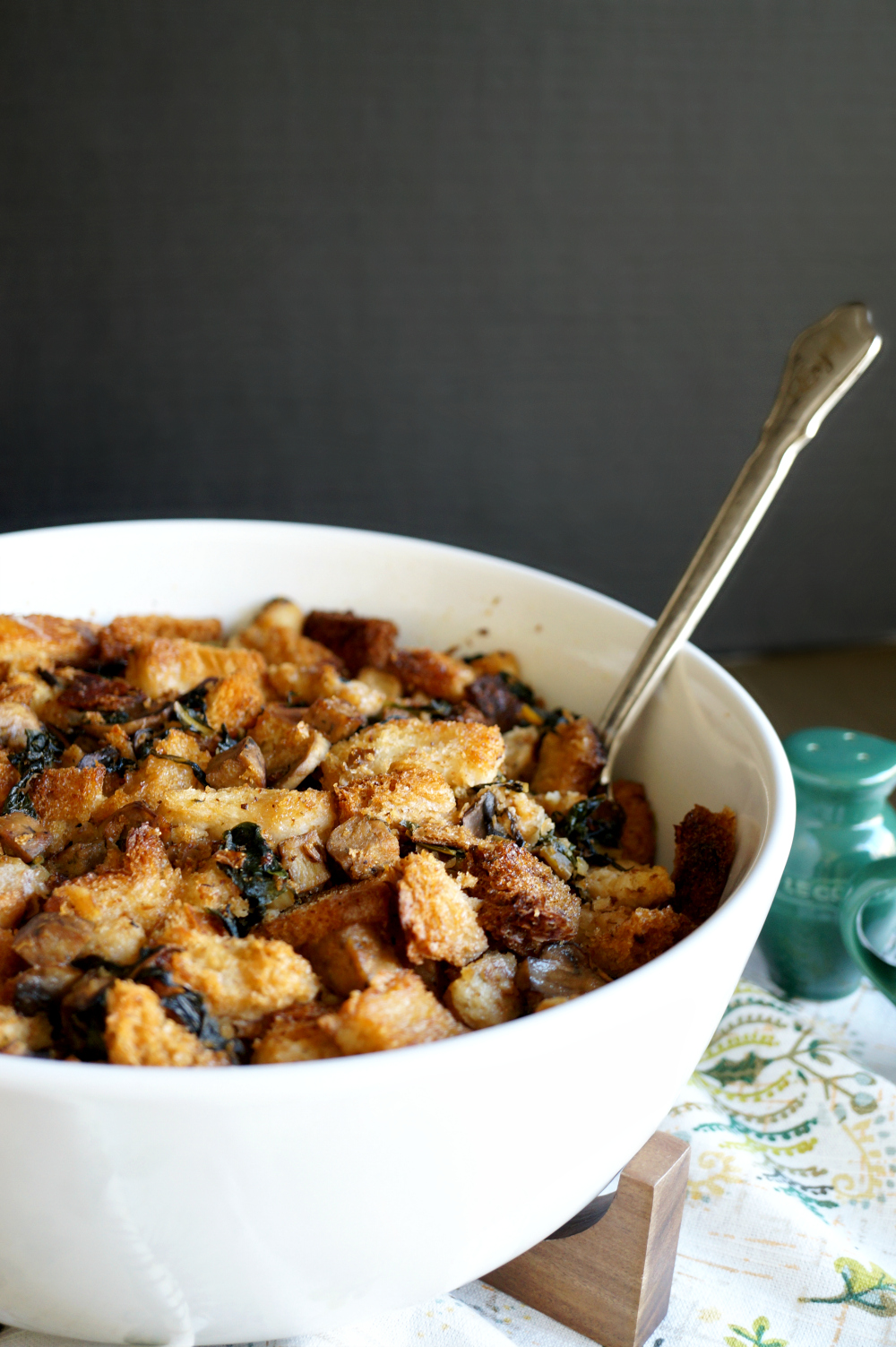 I feel like I've already made so many Thanksgiving sides over the years already that coming up with new stuff is almost impossible! ???? I veganized a lot of the classics last year, including mashed sweet potatoes, green bean casserole, and broccoli "cheese" casserole. In the pipeline for this year are traditional mashed potatoes (you guys already got a sneak peek on my IG stories!), cornbread, and creamed corn. As well as some desserts and cocktails, too! What is your favorite Thanksgiving side that you'd like to see?!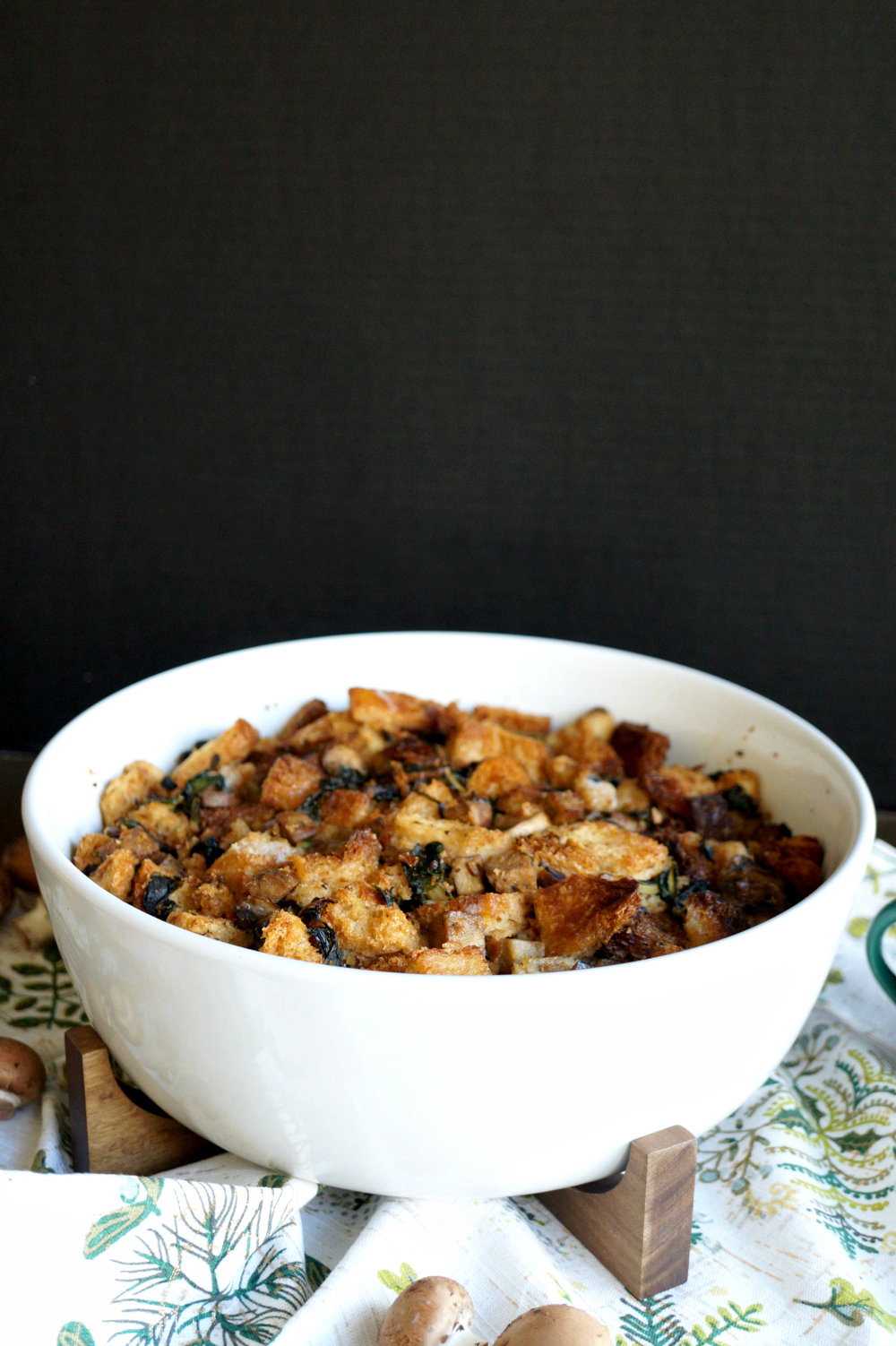 I hope you guys will give this vegan sourdough stuffing a try! It's perfect for Thanksgiving of course, but even for Friendsgiving or really any November dinner. Cause who isn't in that Thanksgiving state of mind all month long anyway? ????
More of my favorite Thanksgiving sides:
P.S. This "Oven To Table" Serving Bowl from Crate & Barrel was one of my favorite wedding gifts and it is perfect for casseroles and pasta bakes! It comes with the wooden stand to serve it on and it is just so pretty.

vegan sourdough stuffing with mushrooms, sausage, and swiss chard
Change up your traditional Thanksgiving menu this year with this delicious Vegan Sourdough Stuffing, packed with tasty mushrooms, veggie Italian sausage, and Swiss Chard.
Author:
Valentina | The Baking Fairy
Ingredients
1 lb sourdough bread, cut into small cubes
8oz mushrooms, sliced
1 stalk celery, diced small
½ onion, diced small
1 bunch Swiss chard leaves, with stems removed
2 tablespoon olive oil
2 tablespoon vegan butter
¼ cup white wine
one 12oz package of vegan Italian sausages
2 teaspoon garlic salt
1 teaspoon garlic powder
1 teaspoon onion powder
1 teaspoon Italian herbs
2 cups vegetable broth
Instructions
First, prepare the bread. Preheat oven to 400F. Cut the bread into small pieces and lay in a single layer on two baking sheets.
Bake for 30-40 minutes, until bread is dry and crispy. We want it to be dry so it will soak up all the stuffing flavors!
While the bread is in the oven, prepare the rest of the ingredients.
Prep all your veggies. Chop the celery and onion into a small dice. Slice the mushrooms. Cut the stems out of the Swiss chard leaves, and roughly chop them up. Also cut the Italian sausages into small bite-sized cubes.
In a large pan, heat up the olive oil and vegan butter over medium heat.
Add in the onion, celery, and mushrooms, and cook, stirring often, until veggies start to look translucent and soft.
At this point, toss in the sausage pieces and mix to combine. Cook for a few minutes, until sausage is starting to get golden brown and caramelized around the edges.
Pour in the white wine, and stir the ingredients around as it evaporates. Add in the seasonings, and finally add the Swiss chard. Mix around until it's wilted and soft, and everything is cooked through.
When the bread cubes are ready, remove from the oven and toss into a very large bowl. Add in the veggie and sausage mixture, and slowly pour the vegetable broth into the mixture. Gently toss to combine.
Pour stuffing into a large greased baking dish, and cover.
Bake for 40 minutes at 400F, then uncover and bake for 15-20 more minutes to caramelize the top. I like to finish off with a quick broil to make the top look extra appetizing!
Let cool off slightly and enjoy!