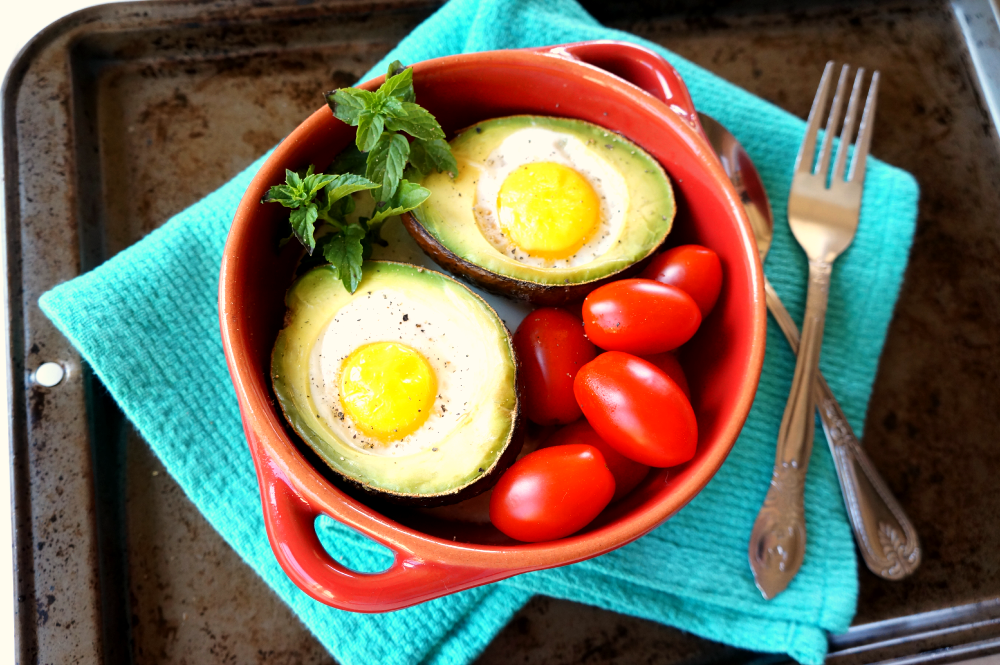 I'm baaaack! Summer is over and I can't say I'm too sad about it. So long, working all day every day! Not like school is any easier, but somehow taking classes leaves me more little pockets of time to cook and blog. So to celebrate, I made something easy and delicious that is perfect for brunch! These are avocados that are slightly hollowed out, filled with egg, and baked to perfection! This dish is super low-maintenance and simple but so yummy! Let me show you how it's done.
This recipe only really requires two ingredients and three simple steps. Step one, halve your avocado and scoop out a little extra flesh around the hole left by the seed. Step two, crack an egg in each half. Step 3, bake until egg is cooked. And you're done. Stupid-easy but totally yummy. Okay, so I have been holding out on y'all… I have been on a diet for the past 3 weeks. It's called a keto diet, and the basic premise is: very low carbs, medium protein, and high fat. If this sounds strange or like it would never work, please talk to the 6 pounds I've lost so far. ANYWAY, a reason I've been struggling to blog, besides lacking time, is that it's way hard to make low-carb recipes! No sugar, no flour, basically no chocolate or fruit…. ugghhh. I had had HAD to share this recipe with you guys because it fits in my carb-free diet AND it's delicious even for those with a regular diet. I doubt you'd want me to share my usual, totally unexciting dinners consisting of chicken and buttered broccoli, so I'll be hard at work making more low-carb yummies for the blog. Keep your eyes peeled. And in the meanwhile, enjoy!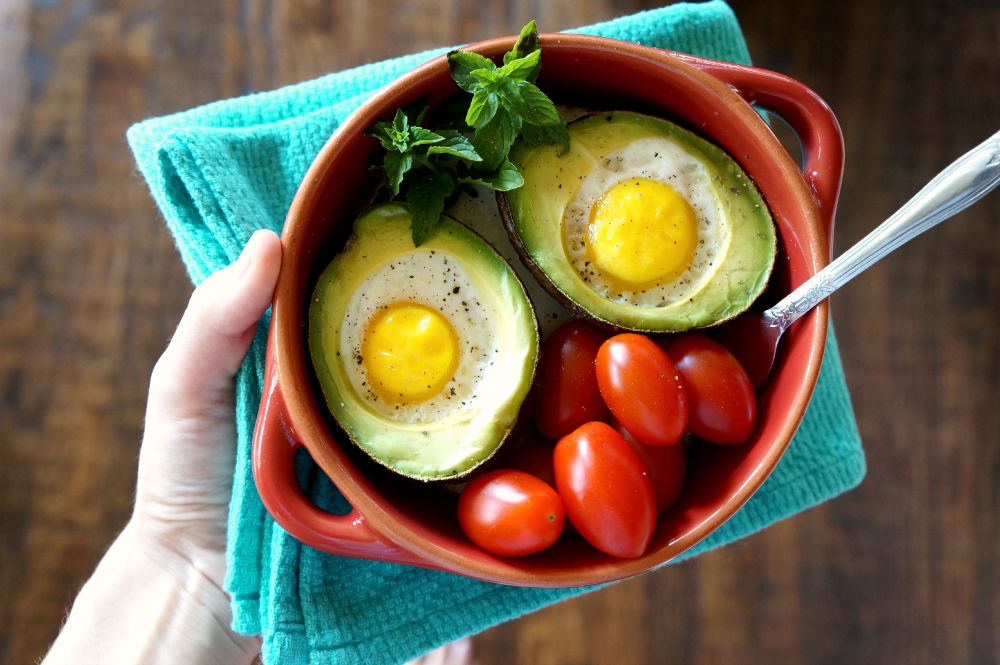 Baked Avocado Eggs
Author:
Valentina | The Baking Fairy
Ingredients
1 avocado
2 eggs
salt and pepper, to taste
nonstick spray
Instructions
Preheat the oven to 375F.
Spray a small baking dish with nonstick spray.
Using a sharp knife, halve the avocado and remove the pit.
Using a spoon, remove some extra flesh around the hole left by the pit, making more room for the egg. You can throw away this extra avocado but I just ate it 😉
Place the avocado halves in the baking dish, and crack an egg in each half. It's okay if some egg white spills over into the dish, that's why we used nonstick spray.
Season with salt and pepper, and bake in preheated oven for 15-20 minutes, until egg white is cooked and no longer gelatinous.
Serve immediately!