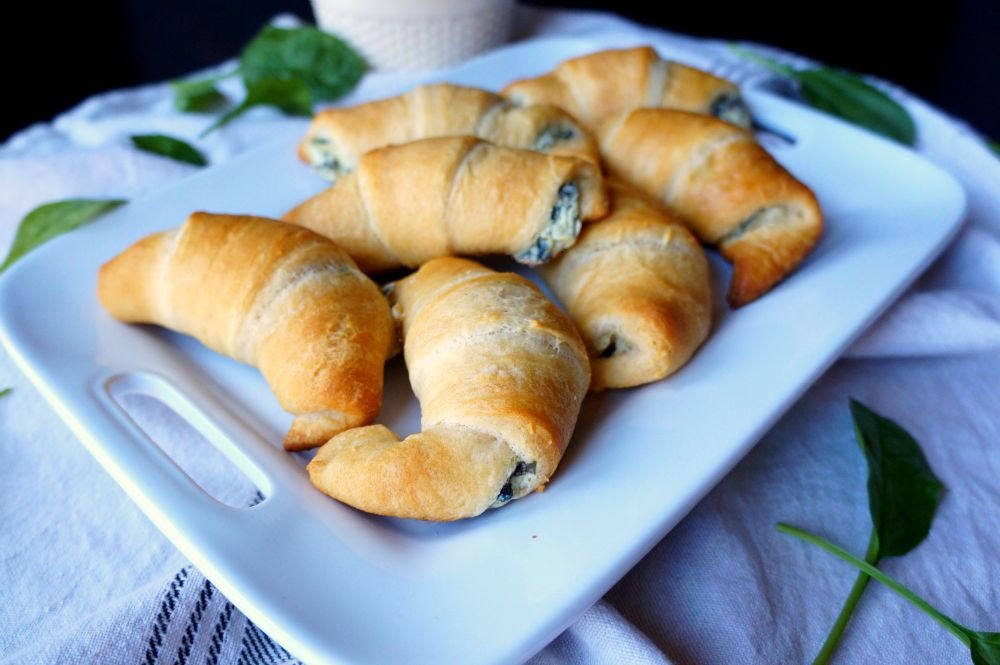 Hello, friends! So, today, I made you some spinach-artichoke dip.... and I stuffed it into crescent rolls. OH MAH GAH, y'all. These are incredible! Spinach-artichoke dip is one of my absolute favorite foods, and the combination of cheesy, comforting goodness and fluffy crescent rolls is seriously ta die fooor. I'm not exaggerating, I swear! This dip all by itself is pretty awesome, but putting it inside bread was sheer genius. The alternate title for this post should be "How to be the most popular person at the potluck."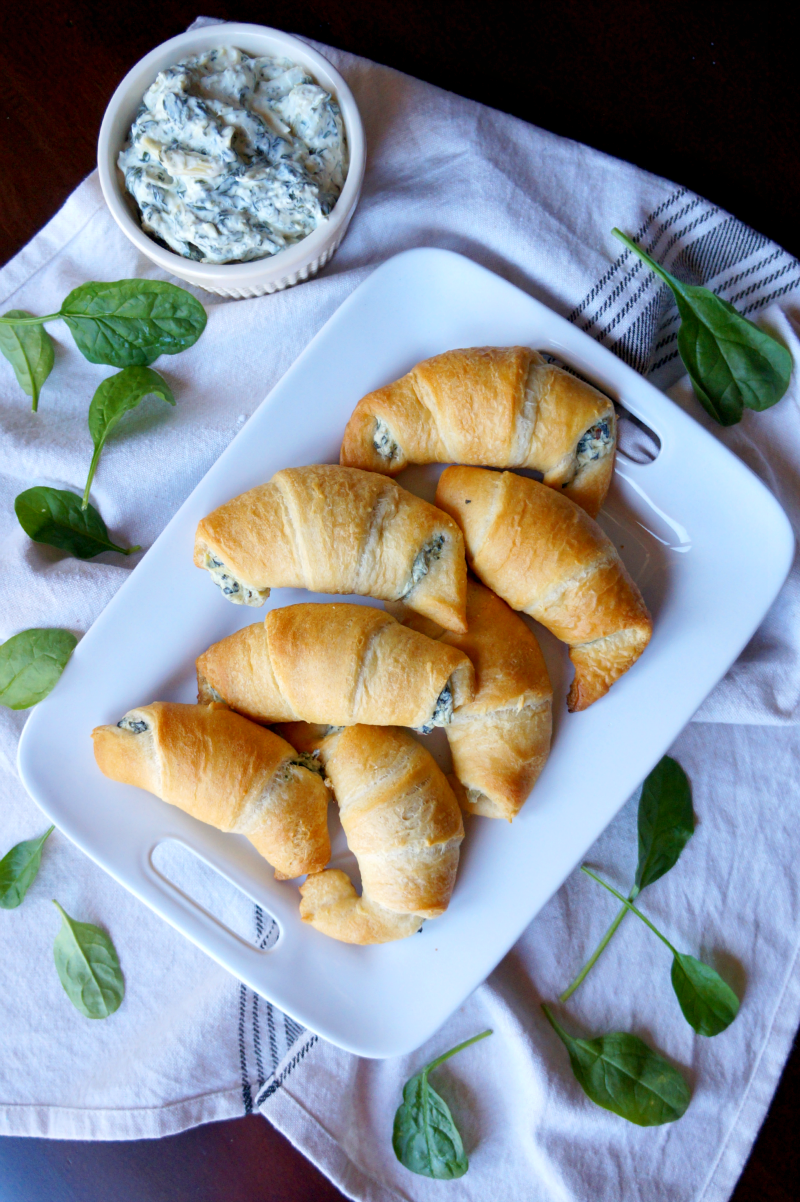 The best part of this recipe is that it's seriously so stupid-easy, but it tastes sooo good. So, start off with some olive oil and crushed garlic in a small pot, and saute some frozen spinach until it's totally thawed out and flavorful. Throw in a can of quartered artichokes, then remove the pot from the heat and stir in cream cheese, sour cream, parmesan, and some shredded mozzarella. Season with salt (duh), garlic powder, and a shake of crushed chili flakes, and you are d.o.n.e. DONE. Ez-pz. Now, try your very hardest to not eat the whole thing straight out of the pot with a spoon (I know it's tough), and instead scoop a bit on some crescent roll dough triangles. Roll them up, bake them for like 15 minutes, and ta-da!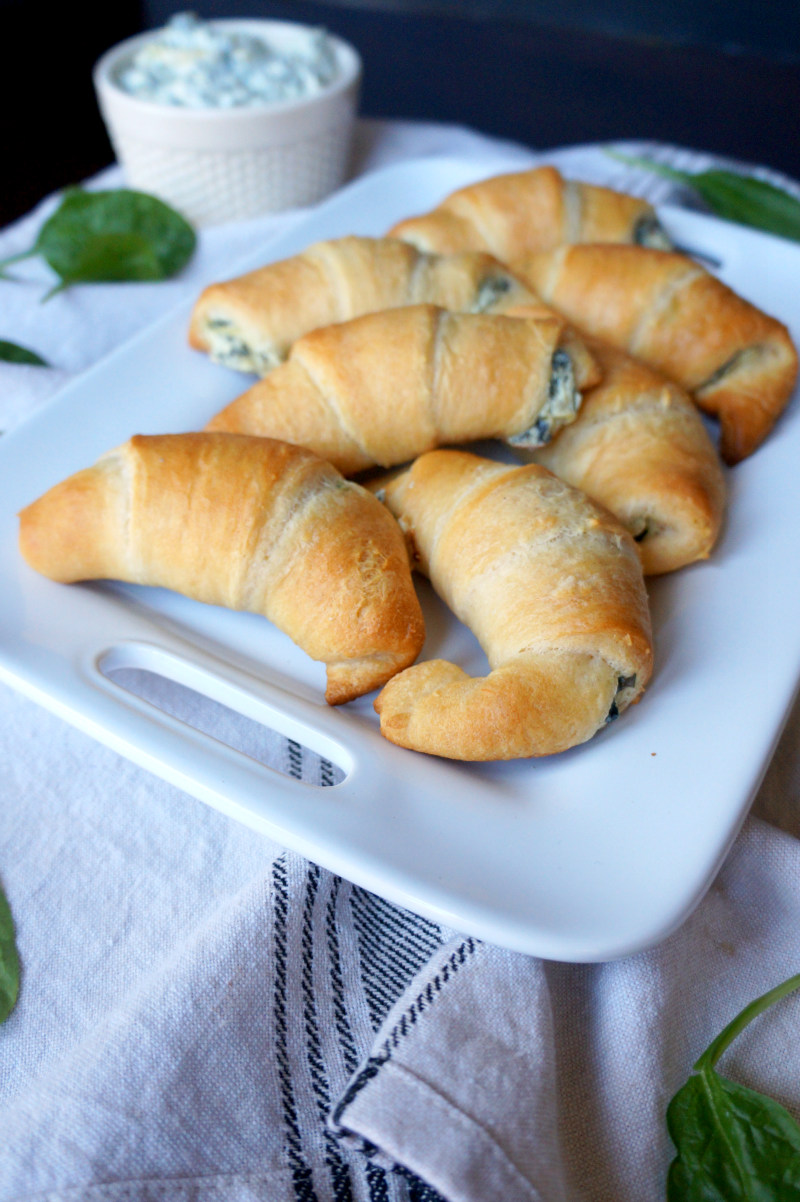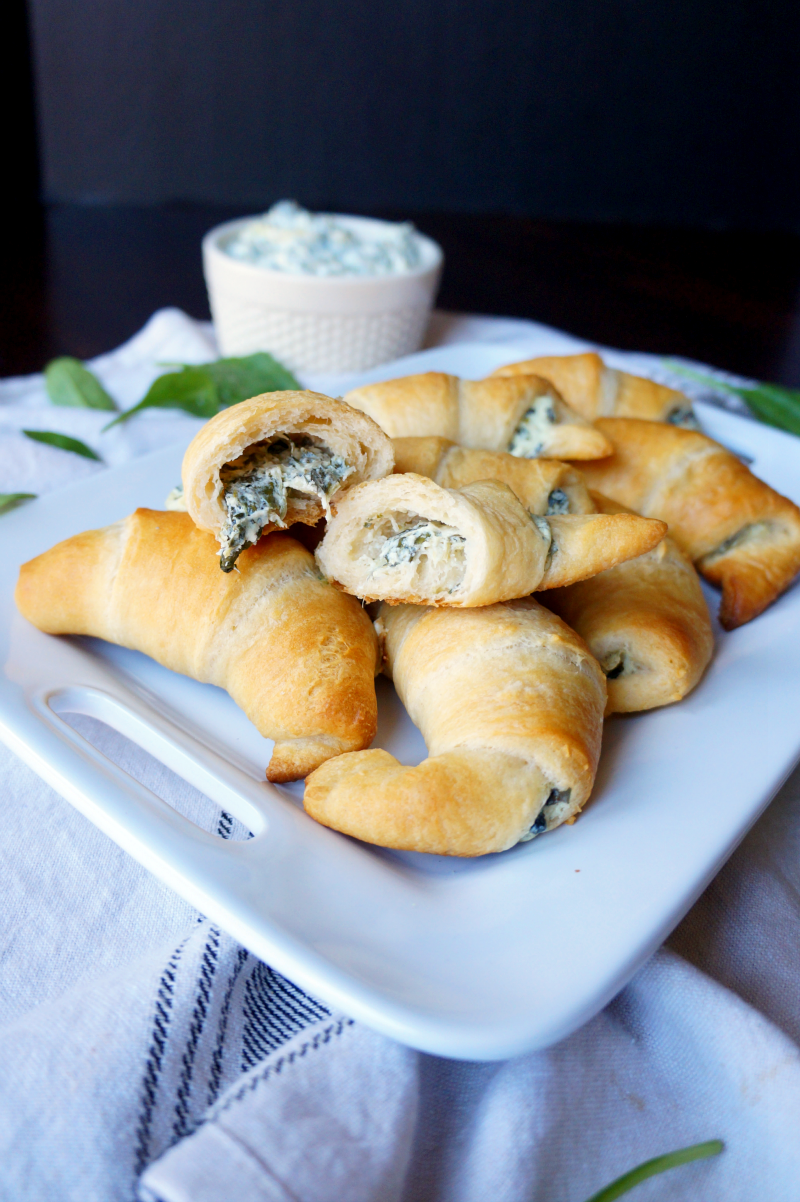 The best part of this recipe is that it totally makes too much dip for just the crescents (unless you wanna make like 40 of them, which to be honest would probably not be a bad idea), but it's awesome because who doesn't love eating chips and dip while they wait for their.... dip-stuffed bread... to be ready? I mean, let's be real, we're not eating this to be healthy anyways. This dip does contain veggies though, and I did make a meek attempt at making it a little healthier by using Greek yogurt cream cheese, and some light sour cream, but again, this isn't salad. We don't eat spinach-artichoke dip because it's healthy, we eat it because it's goooood! I hope this delicious appetizer will grace your tables this holiday season, either stuffed in crescents or not! It's pretty much the best thing ever.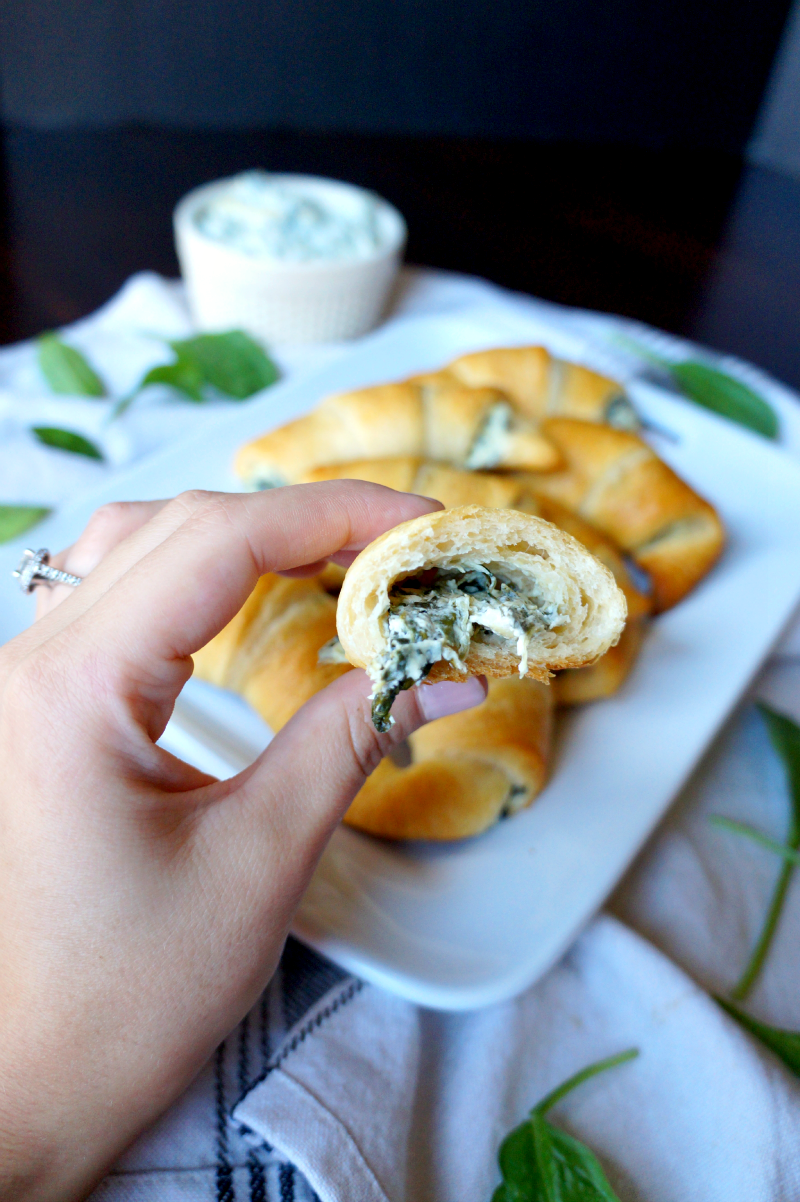 spinach artichoke dip stuffed crescent rolls
Author:
Valentina | The Baking Fairy
Ingredients
2 cans refrigerated crescent rolls
1 tablespoon olive oil
2 cloves garlic, finely minced
1 cup frozen spinach
1 can quartered artichokes
1 block (8oz) cream cheese
½ cup sour cream
½ cup shredded mozzarella cheese
½ cup grated Parmesan cheese
salt, garlic powder, and chili flakes to taste
Instructions
Preheat the oven to 350F, and line two baking sheets with parchment.
In a small nonstick pot, heat the olive oil and garlic over medium-high heat. Once it starts to sizzle, add in the frozen spinach and about ⅓ cup of water. Let the mixture cook until the spinach is soft and thawed out, and most of the water has evaporated.
Add the drained can of artichokes to the pot, then remove from heat.
Add in the cream cheese, mozzarella, and parmesan, and stir until combined.
Add in the sour cream, salt, garlic powder, and chili flakes to taste.
Open the two cans of crescent rolls, and unroll the triangles. Place a small amount of dip (1-2 tbsp) on the wider side of the triangle, then carefully roll it up to a crescent. Repeat with all.
Bake crescents for 12-15 minutes, until golden brown and delicious. Serve immediately!