Disclosure: I received a watch from JORD wooden watches in exchange for my honest review.#JordWatch
What could be better than wine IN your chocolate? These Dark Chocolate Red Wine Truffles take just 5 ingredients and a few minutes to put together, and they're perfect as gifts or for entertaining!
Hello, lovelies! I am so excited to not only be sharing some delicious Dark Chocolate Red Wine Truffles with y'all today, but also a new collaboration! I am happy to introduce you to JORD, a company that makes absolutely gorgeous wooden watches. Yes, I said wooden! These are stunning, and they make the perfect Christmas gift for that special someone who's hard to shop for. Let me show you!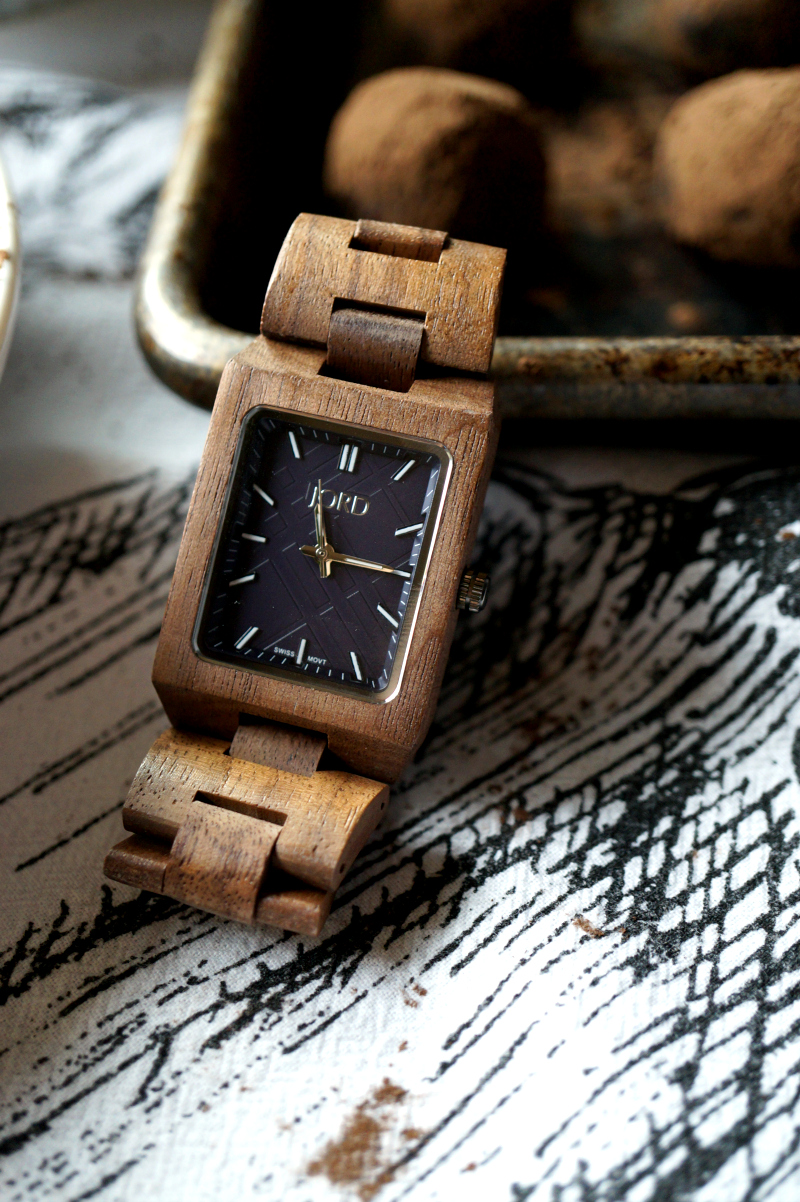 I received this stunning Reece watch in Walnut and Navy to try out, and I can honestly say it's one of the best watches I've ever owned. Something I really love, as someone with stupidly tiny wrists, is that they can make watches custom sized for you! This is basically the only watch I've ever had that actually fits snugly! The wooden material is different but surprisingly comfortable, and I adore that it's super light to wear. And side note... can we just appreciate how pretty all of their watches are?! You can check out their whole men's line and women's line on their website!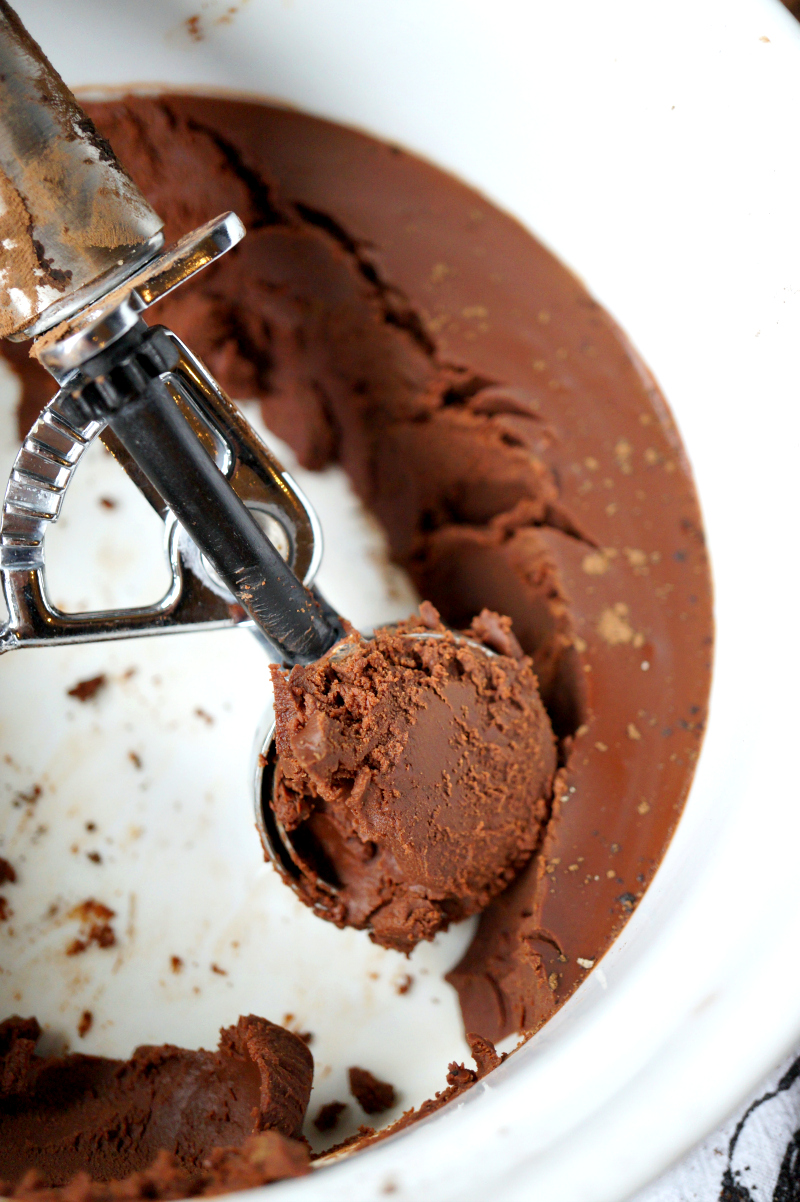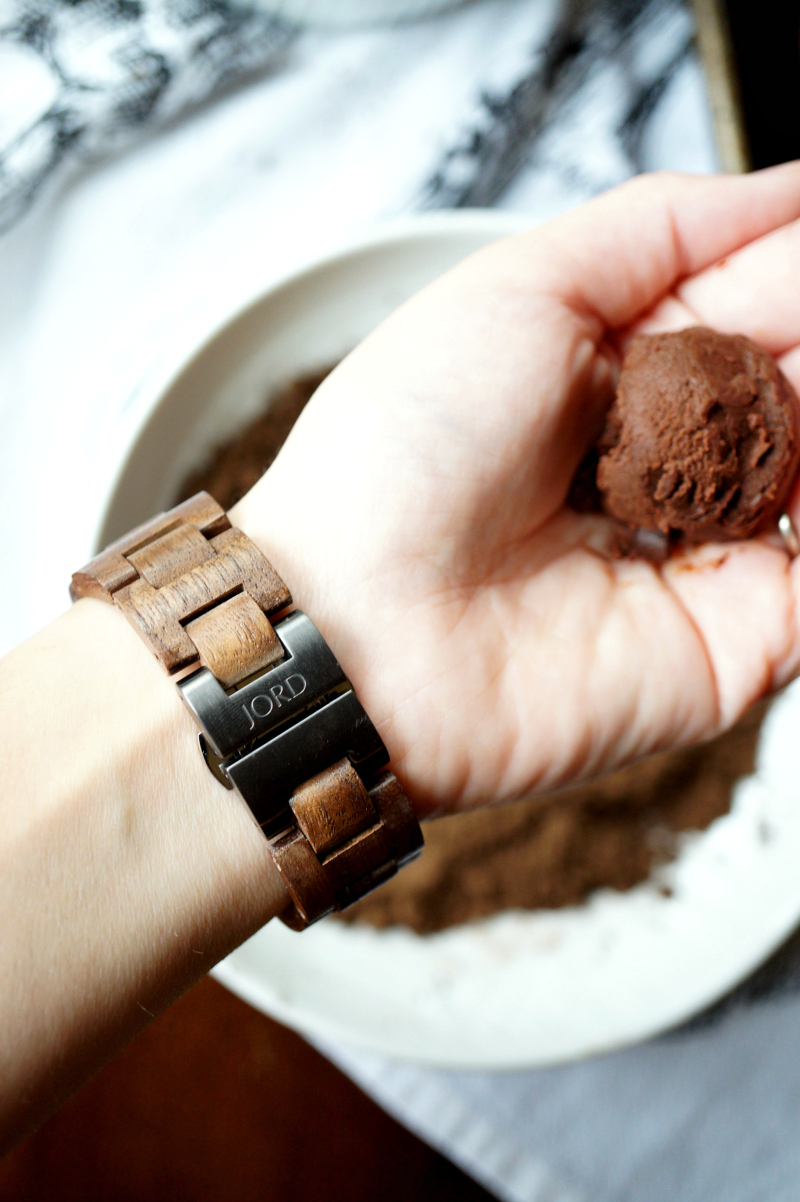 So switching back to food... truffles! With wine! How perfect are these for holiday entertaining? All you need is dark chocolate, red wine, cream, and a tiny pat of butter. That's it! Melt it all together, let your ganache sit overnight, then roll into truffles and dust with cocoa powder. So simple but absolutely show-stopping. People will be so impressed when you tell them you made truffles from scratch 😉 These even make awesome little homemade gifts!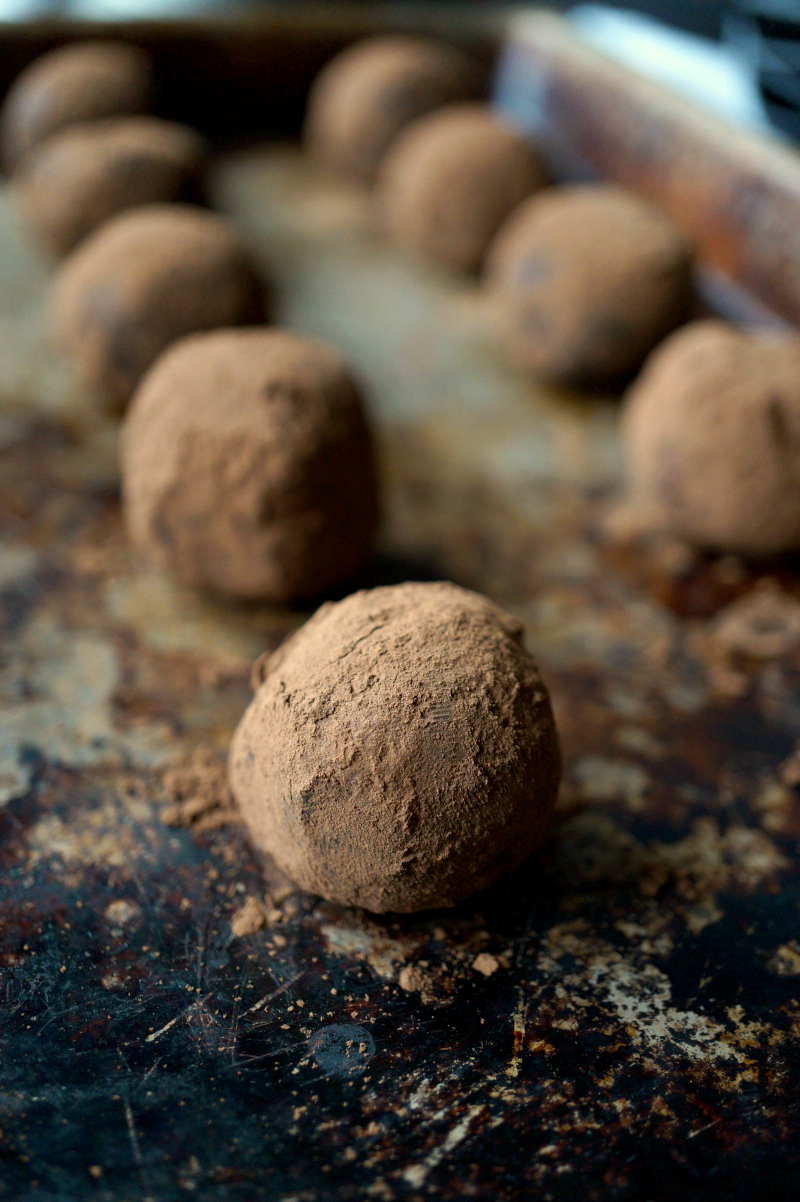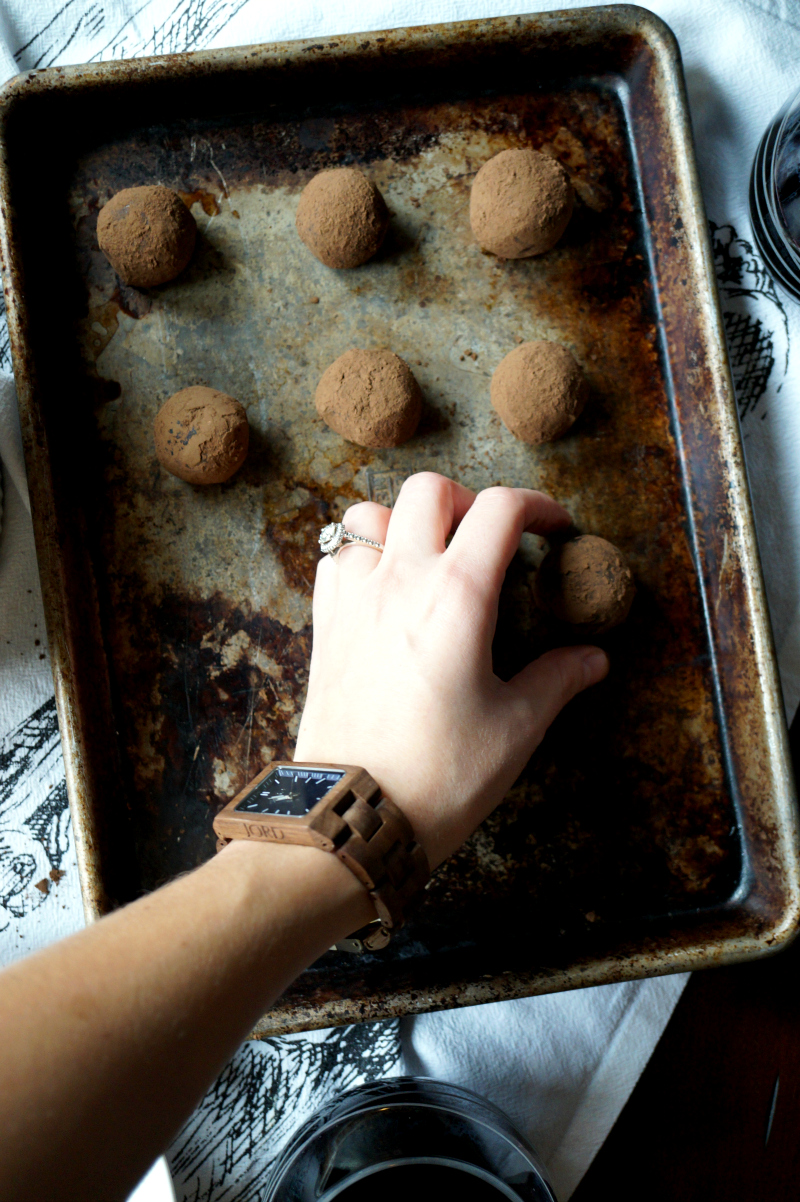 But really though... how are y'all doing on Christmas present shopping? Christmas day is NINE days away (!!!!!) and I think I might be just about done. I've resorted to getting everyone two presents this year, and everybody is getting pajamas. Which means I really only had to come up with one other present per person. Nothing wrong with getting crafty like that right? 😉 Something fun you can make is these Homemade Sugar Scrubs in bakery flavors like peppermint and sugar cookie. Or this Caramel Pecan Brownie Mix in a Jar. Or these cute hot chocolate on a stick. And of course, today's red wine truffles! All so easy and your friends and family will love them!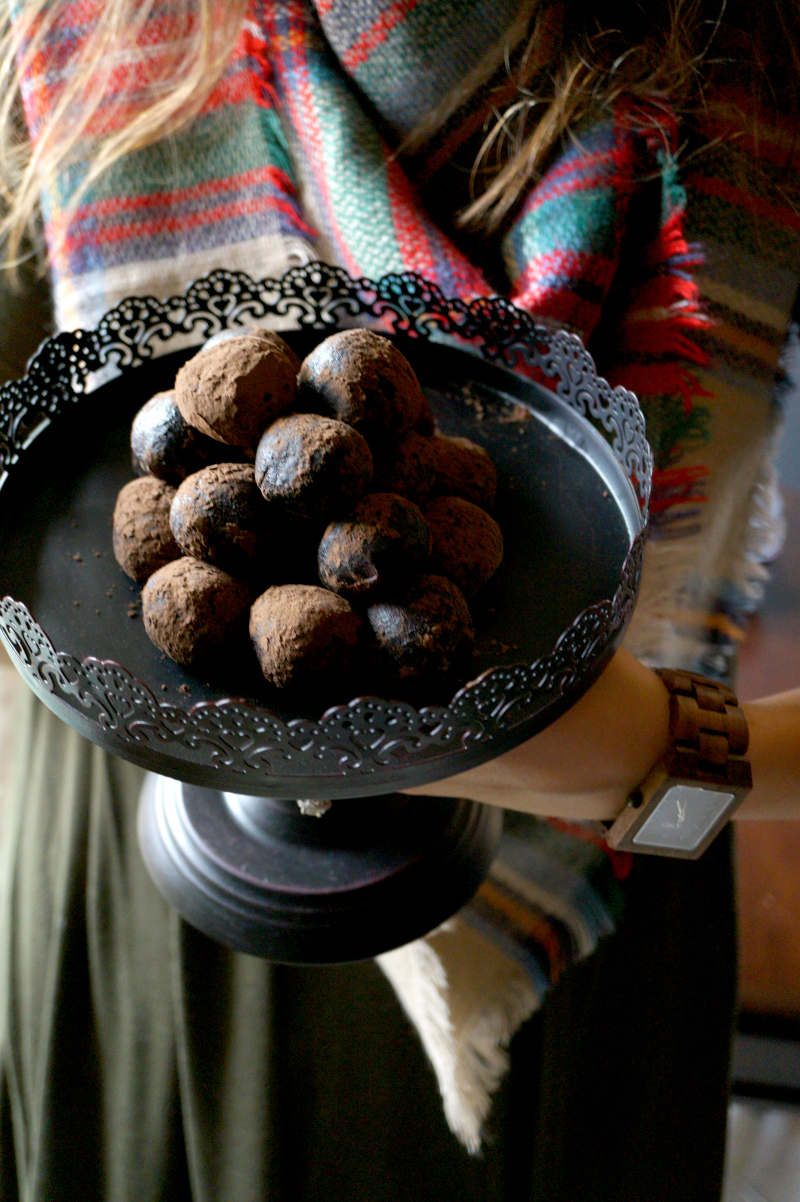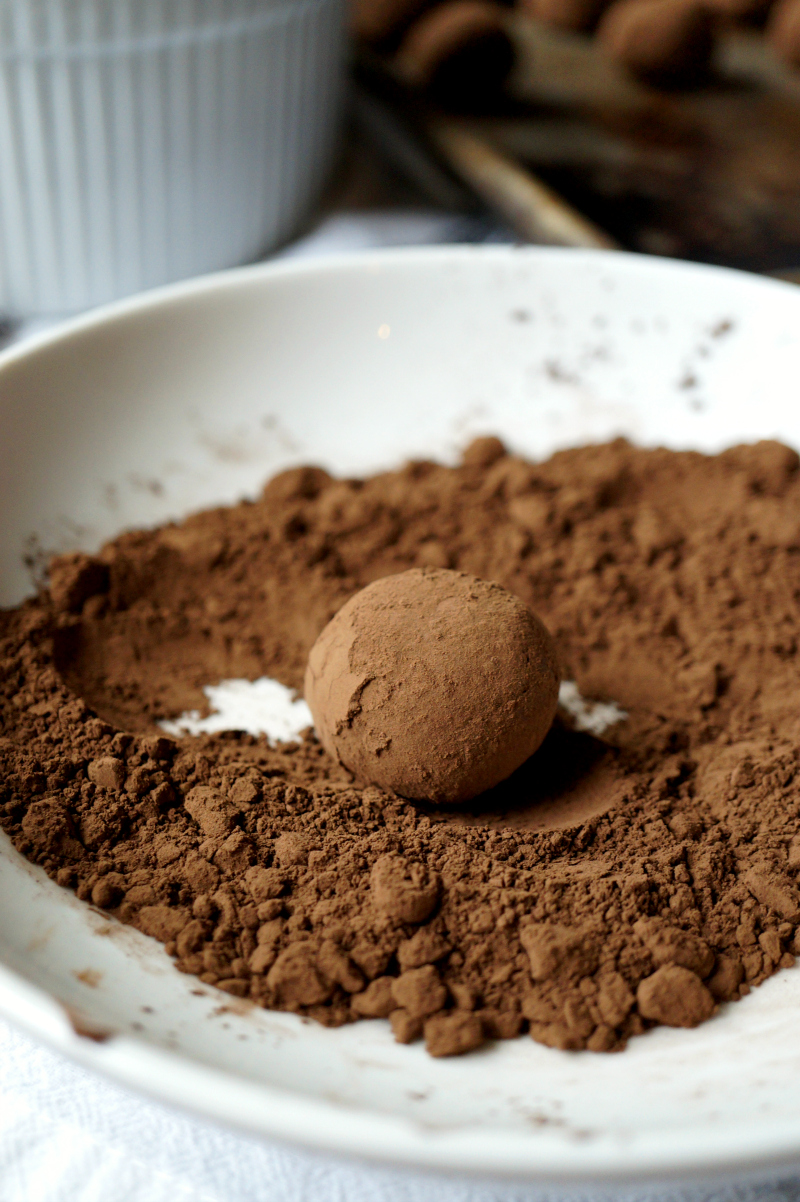 One final thing... if you ARE interested in getting a beautiful Jord watch for yourself or a loved one, Jord has an exclusive instant gift card code for all my readers! It does end on December 25th so don't wait too long to shop. You can click HERE to sign up for the automatic $25 gift credit! Happy shopping and happy cooking! 🙂
dark chocolate red wine truffles
Author:
Valentina | The Baking Fairy
Recipe type:
Cake Pops & Truffles
Ingredients
1½ cups dark chocolate chips
½ cup red wine (I used Pinot Noir!)
¼ cup heavy cream
1 tablespoon unsalted butter
dark cocoa powder, to coat
Instructions
Place the chocolate chips in a heat proof bowl and set aside.
In a small saucepan, heat the wine, cream, and butter over medium heat until JUST boiling.
Remove from heat, and pour over the prepared chocolate chips.
Let sit for a few minutes to let the chocolate chips start to melt, then finish by whisking until smooth and creamy.
Cover with plastic wrap, and refrigerate until completely solid (optimally overnight).
When ready to assemble, make tablespoon-sized truffles, and roll into the cocoa powder. Serve immediately or refrigerate until needed. Enjoy!