These tasty tacos are filled with savory sofritas, corn, beans, pico de gallo, and a luscious cilantro lime cashew cream! The filling is just as good (if not better) than Chipotle's!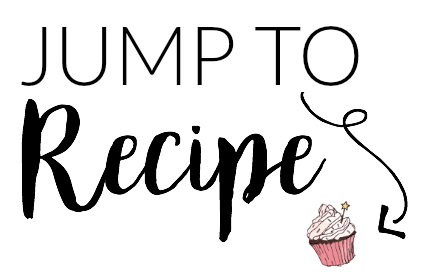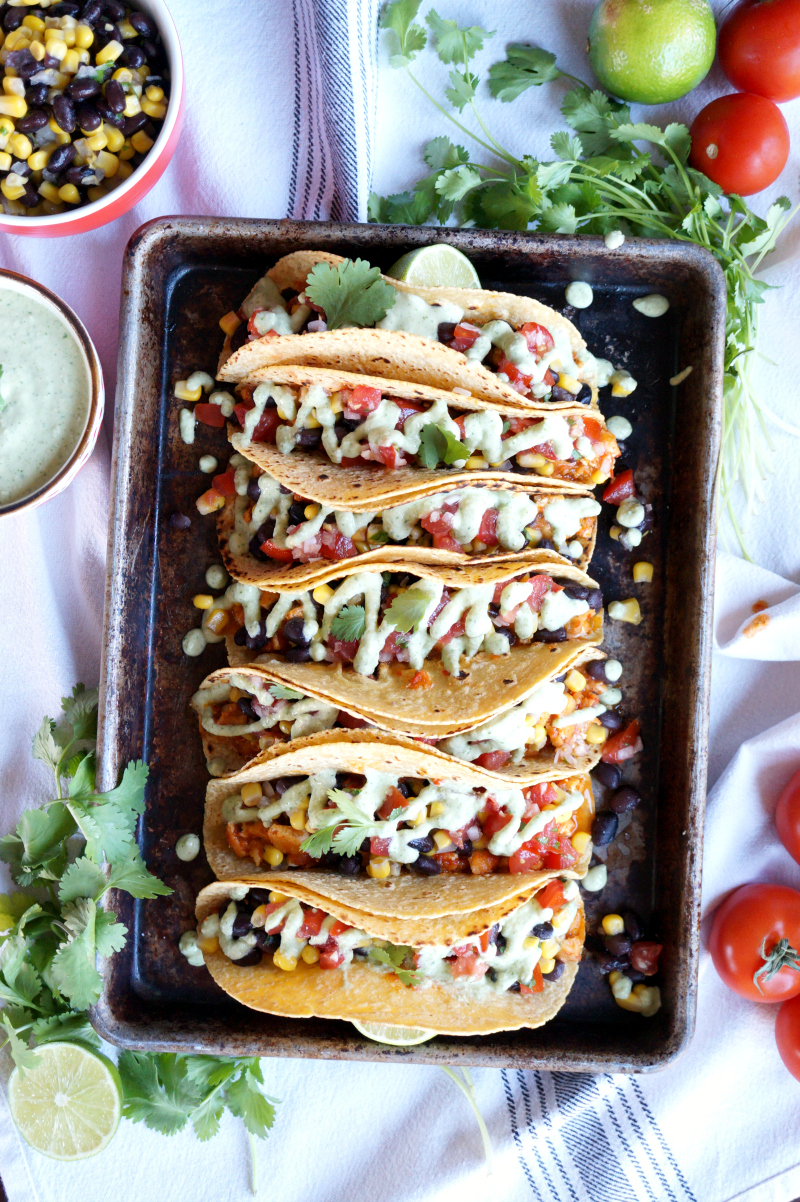 Happy Memorial Day weekend eve!!! Not sure if that's a thing but... it's a thing now. I am so excited to be sharing this AMAZING recipe with y'all today. If you ever frequent Chipotle, you might have noticed the semi-recent vegan addition to the menu. It's called "Sofritas," and it's crispy, chewy bites of tofu simmered in a savory, delicious sauce. I tried them recently and I totally fell in love! Of course, the next logical step was to make them at home. Let me show you how to make these Vegan Sofritas Tacos with Cilantro Lime Cashew Cream!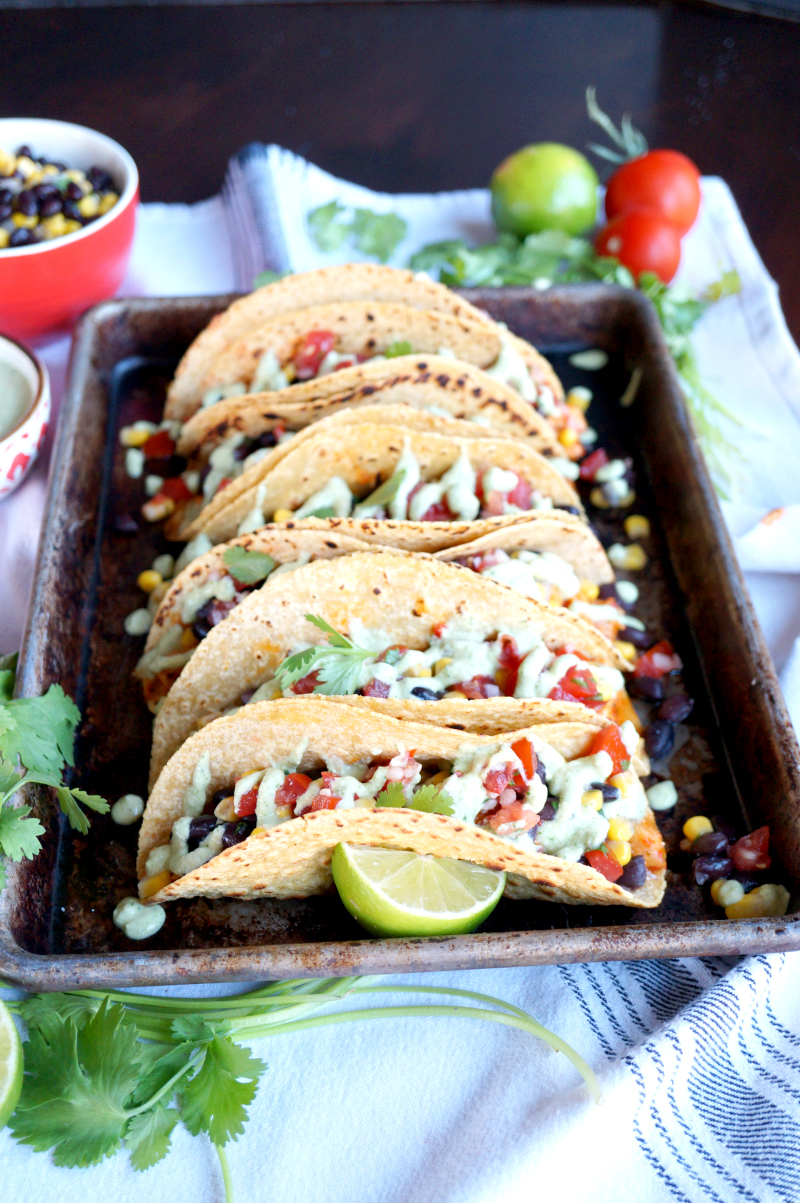 Seriously though, you have to try these to believe them. You would never think a humble block of tofu could turn into something this good! I will admit that I made these in a kind of long-winded, multi-step way because of how it's described on the Chipotle website, but you can decide what to do as you go! To start, you press the tofu for several hours until all the water has come out. Then you cut it into cubes, toss with cornstarch, and fry until crispy. And THEN, you chop them into tiny pieces, and simmer with a puree of tomatoes, onion, garlic, jalapeño, bell pepper, and spices. It does take a while, but the flavor payoff in these sofritas is so worth it!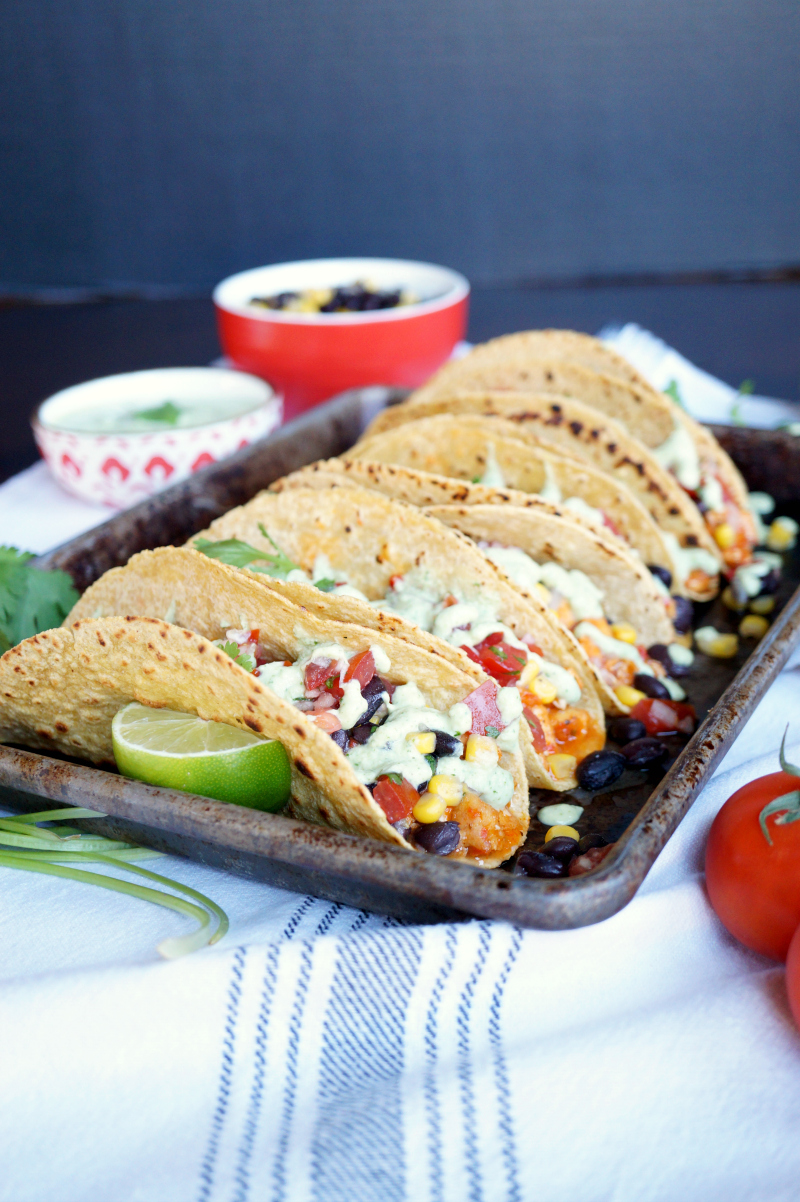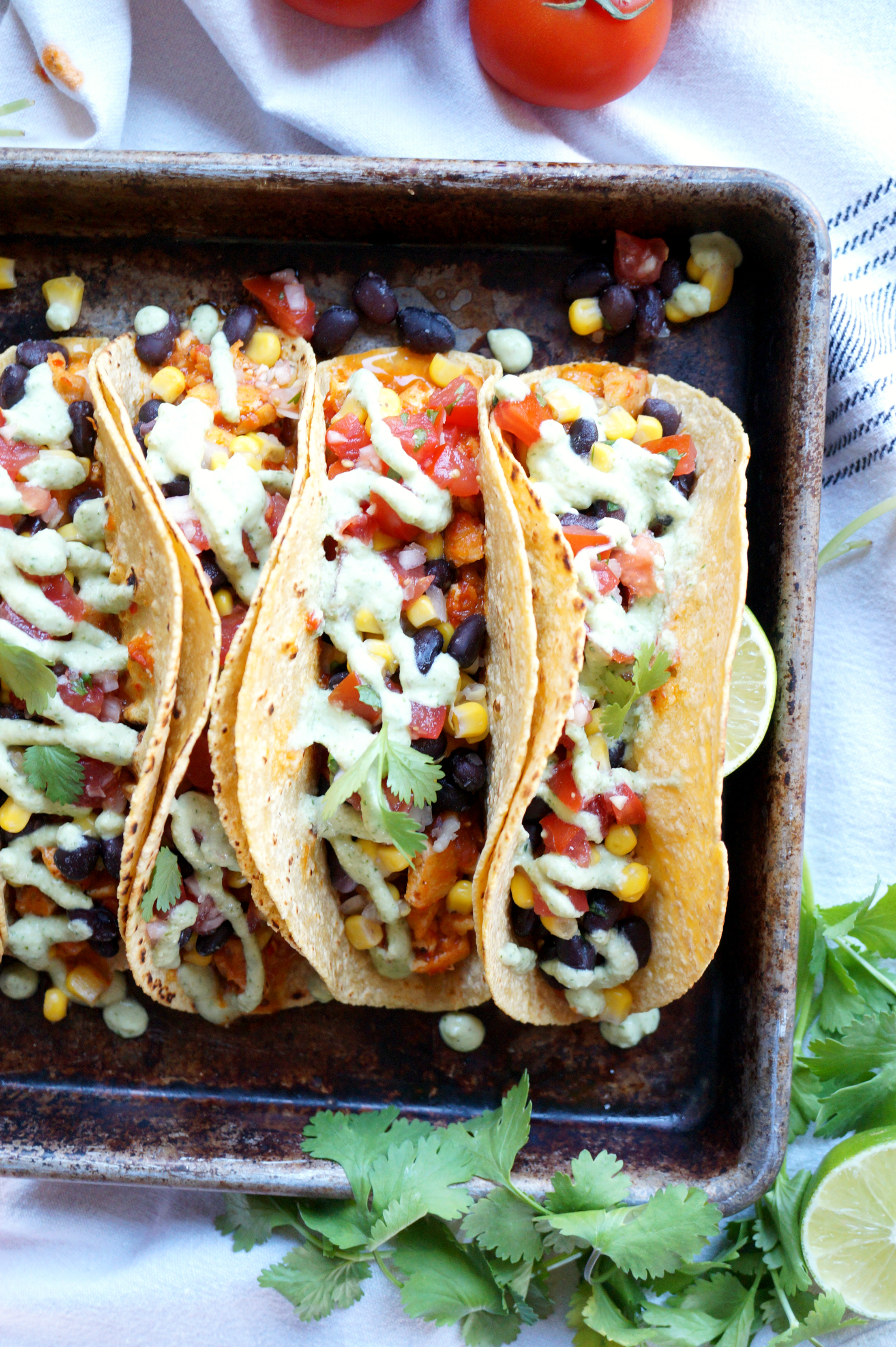 I didn't realize this until now as I was writing it, but these tacos are also gluten free!! I promise when you're eating them, you definitely don't feel like you're missing out on anything. My meat-loving brothers each ate 3 of these sofritas tacos without a complaint, even when I told them they were filled with tofu 🙂 Oh, and I can't forget the sauce! The cilantro lime cashew cream is literally what dreams are made of. It's just made with soaked cashews, blasted with cilantro, lime juice, jalapeño, garlic, and spices. It's fresh, zesty, a little spicy, and SO good!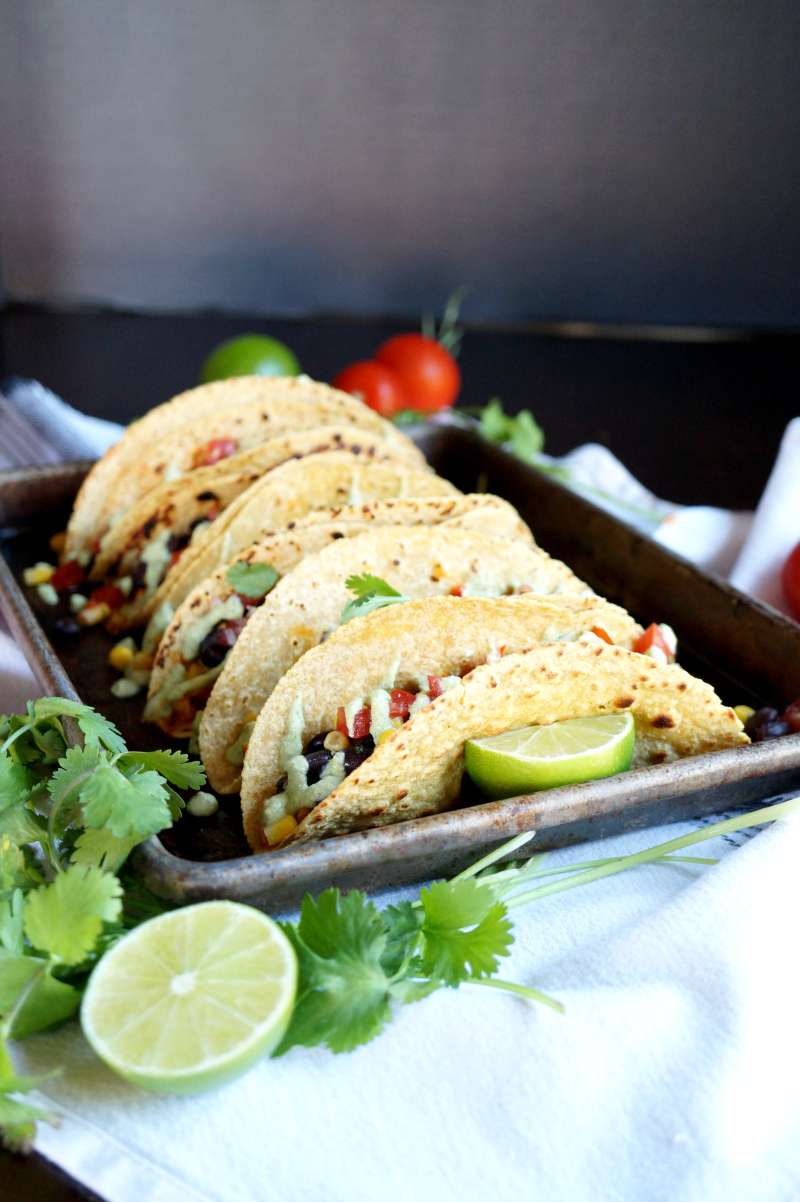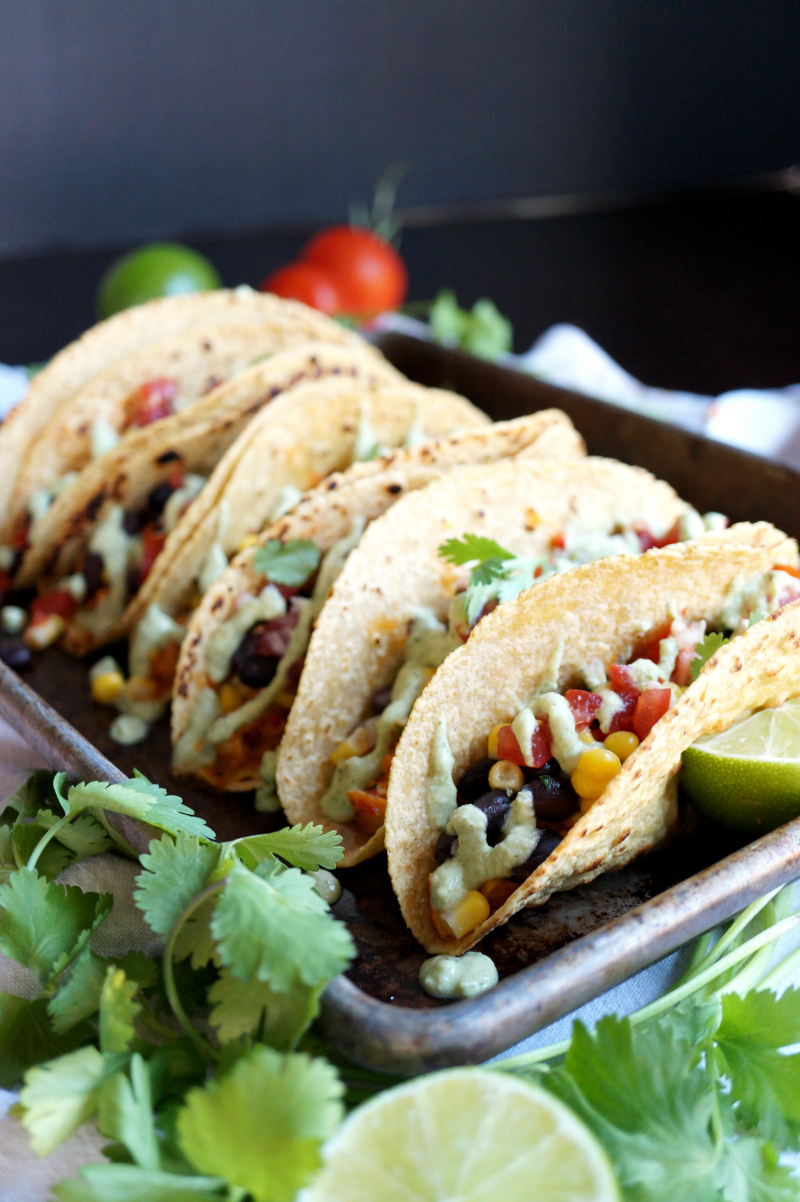 I hope you try out these delish sofritas tacos soon! They're perfect for meatless Monday, taco Tuesday... I'll take any excuse 😉 Happy cooking!
Looking for more tasty vegan goodies? Check out my Fajita Enchiladas with Cheesy Potato Sauce, Crispy Tofu Ramen Noodles, Cream Cheese Crab Wontons, and Cauli-Fil-A Sandwiches!
vegan sofritas tacos with cilantro lime cashew cream
Author:
Valentina | The Baking Fairy
Ingredients
*for the sofritas*
1 block firm tofu
¼ cup cornstarch
1-2 cups vegetable oil
1 bell pepper (any color)
1-2 Roma tomatoes
½ jalapeno, seeded
½ cup onion
3-4 cloves garlic
½ teaspoon smoked paprika
½ teaspoon onion powder
½ teaspoon garlic powder
1 teaspoon salt
1 teaspoon cumin
*for the cashew cream*
1 cup raw unsalted cashews
¼ cup unsweetened cashew milk
½ jalapeno, seeded
¼ cup fresh cilantro leaves
juice of 1½ limes (½ cup)
½ teaspoon garlic powder
½ teaspoon onion powder
½ teaspoon salt
*for serving*
10 corn tortillas
corn, black beans, avocado, pico de gallo
Instructions
First, press your tofu. Drain all the water from the package, and use a tofu press to squeeze the water out. If you don't have a tofu press, you can wrap the tofu in a few paper towels, place between two plates, and top with a heavy object (I just stack on some cookbooks!). Drain until tofu is firm and does not leach water when squeezed.
While tofu drains, prepare the cashews. Place the cashews in a small pot, and cover with water. Simmer for 15 minutes, then leave in the hot water to soak until needed.
Cut the tofu into 1" cubes, and toss with the cornstarch.
Heat the vegetable oil in a medium pot until it shimmers. Add in the tofu cubes a few at a time, and fry until golden brown and crisp. Place on a paper towel to drain. When cool enough to handle, chop into tiny pieces.
In a blender, combine the bell pepper, tomatoes, jalapeño, onion, and garlic for the sofritas, and blend until smooth. Add in the seasonings.
In a medium nonstick pot, pour in the blended mixture and the tofu pieces. Heat on to medium-low, and simmer until vegetables have cooked through and sauce has reduced a bit. Add more seasoning if needed.
When ready to serve, prepare the cashew cream. In a blender, combine the drained cashews, jalapeño, cilantro, lime juice, and seasonings. Add cashew milk as needed to make a smooth cream (you may not use it all).
Now, you are ready to assemble! Fill a tortilla with some sofritas, and top with your desired goodies: corn, beans, salsa, and of course the cashew cream. Enjoy!
*Disclosure: I am part of the Amazon Associates Program, and there may be affiliate links on this page. If you buy anything through my website, I will receive a small percentage of the profit at no extra cost to you. Thank you for supporting my blog!*

SaveSave