Is your afternoon snack looking a little boring? Jazz it up with this zesty, savory Kalamata Olive Hummus! This takes just minutes to make and tastes so much better than storebought!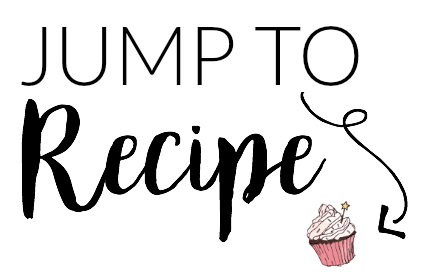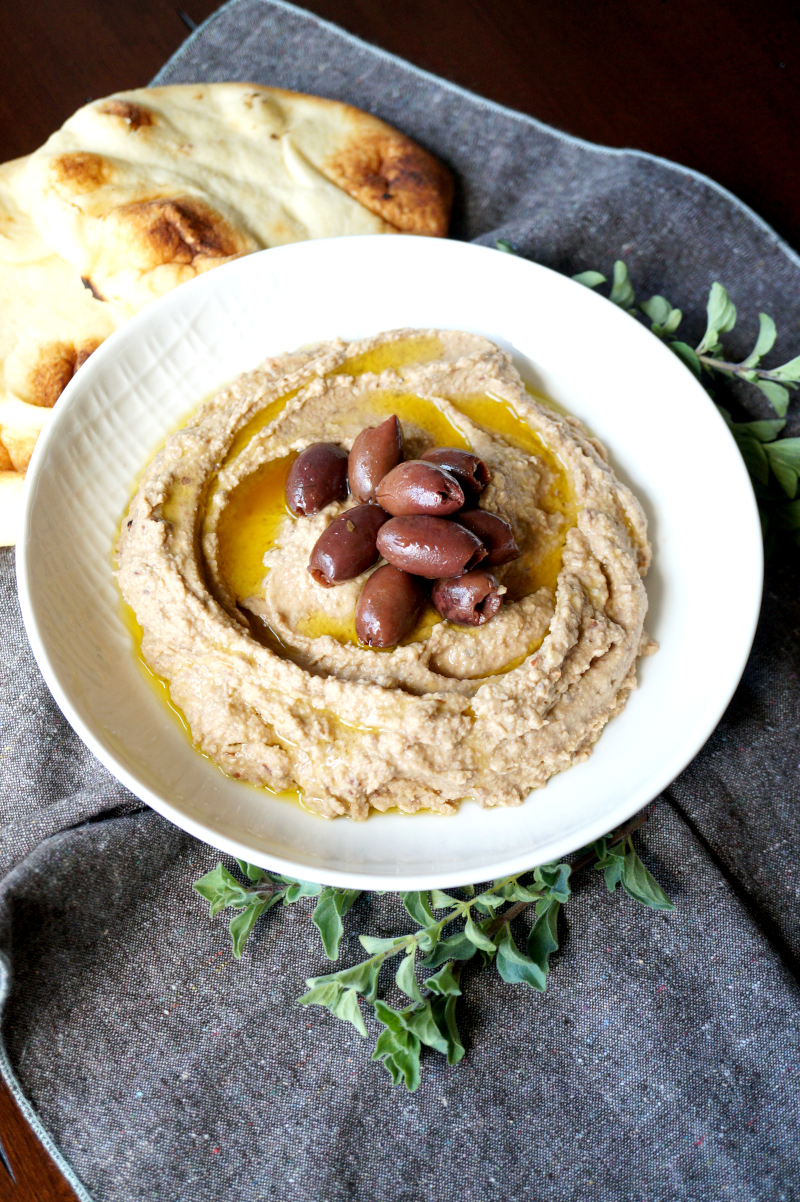 Guess who's baaaaack! Hello friends! I missed you! Sorry for the radio static over here in the past couple weeks. As you may know if you follow me on Insta, I was camping in beautiful Wyoming last week with zero internet (and zero kitchen for that matter). And this week, I finally started my first rotation for PA school so that's kept me plenty busy! I've been in the hospital every day for like 10 hours so by the time I get home, I'm sorry but the last thing I want to do is get back on my computer. SO ANYWAY. I made you Kalamata Olive Hummus! Super easy, super delicious hummus with some zesty olives blended in for fun. Let me show you how it's made!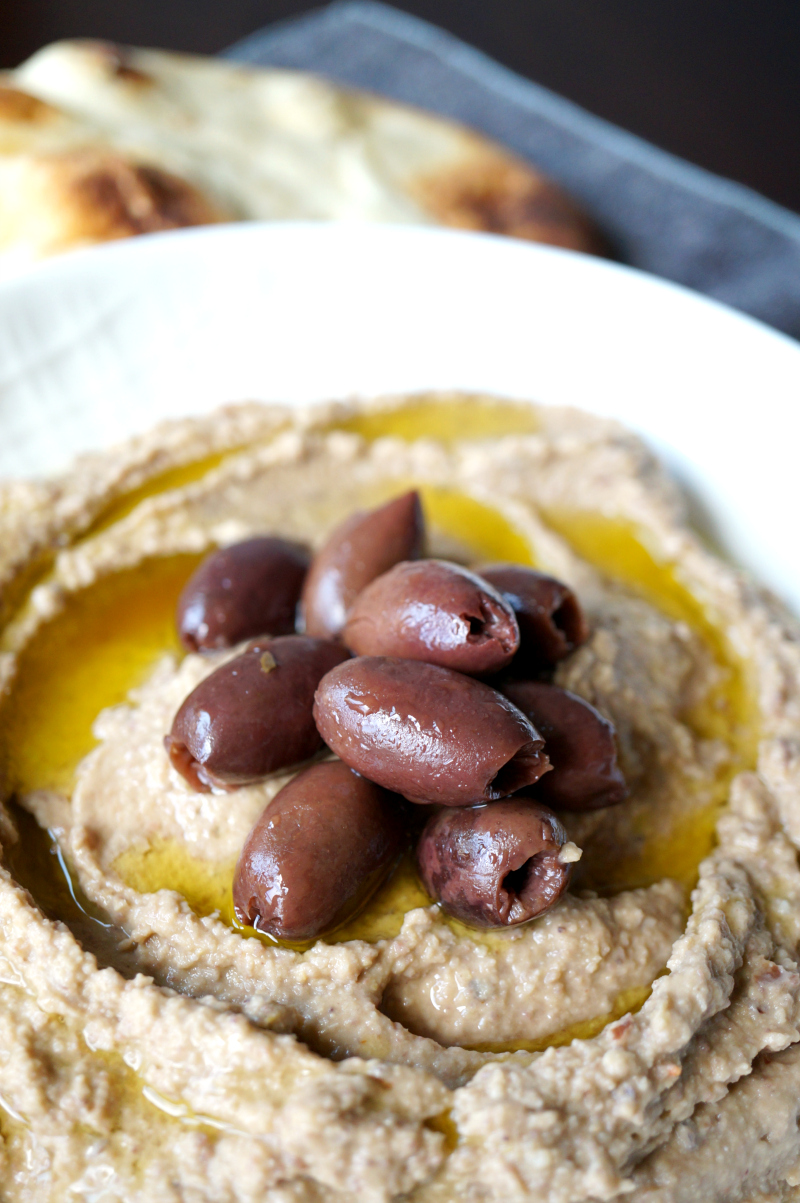 So let me tell y'all about my first experience camping. First things first, I survived. Yay! And it wasn't as bad as they made it sound... though maybe they made it sound extra bad so that I would feel better about myself. But it was super fun! We went hiking and fishing and the weather had a glorious high of like... 77F. It was amazing. And now I'm back in Texas where it's 99 degrees in the shade so there's that. Cold weather come back! I guess when I'm inside for every daylight hour thought, the weather doesn't matter as much. 😉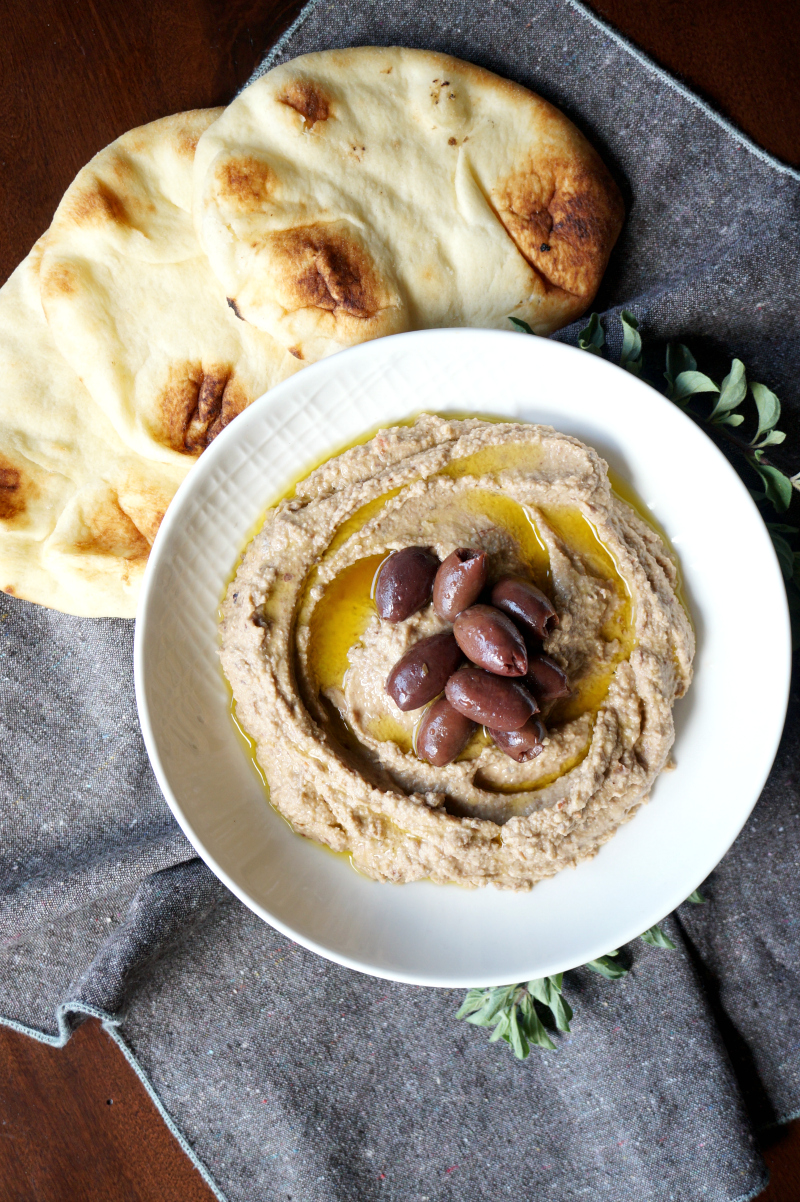 But now let's talk about hummus, specifically this kalamata olive hummus! If you've never made this famous mediterranean dip before, you are SO in for a treat. Homemade hummus is super easy to make, and it tastes so much better than the store-bought stuff! All you need to do is throw all the ingredients in a food processor, and blend until smooth and creamy. And then - dip away! This kalamata olive hummus is seriously my new favorite. It has a tangy, zesty, garlicky little something that just keeps you coming back for more.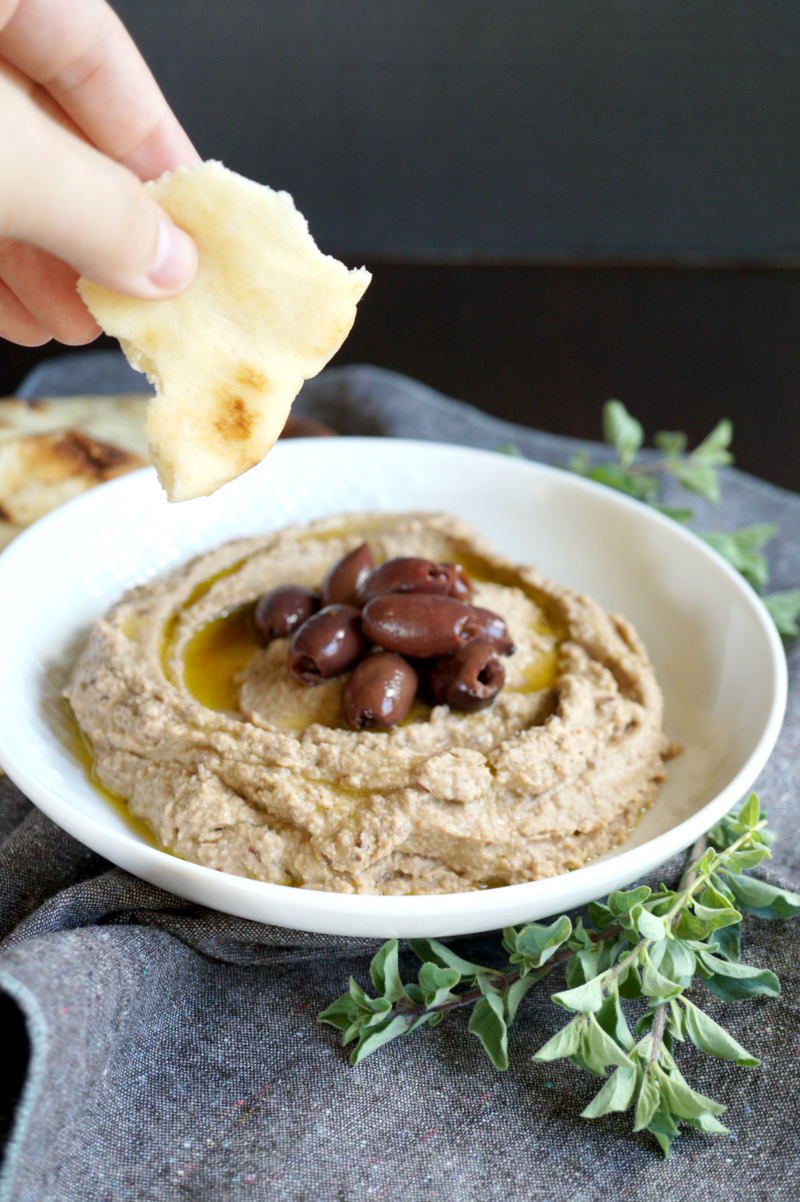 Whip up this amazing kalamata olive hummus next time you need a healthy snack or a party-favorite appetizer! It's sure to become one of your new fridge staples. It's perfect with pita chips of course, but I have to say it's also fabulous with carrot sticks or bell peppers!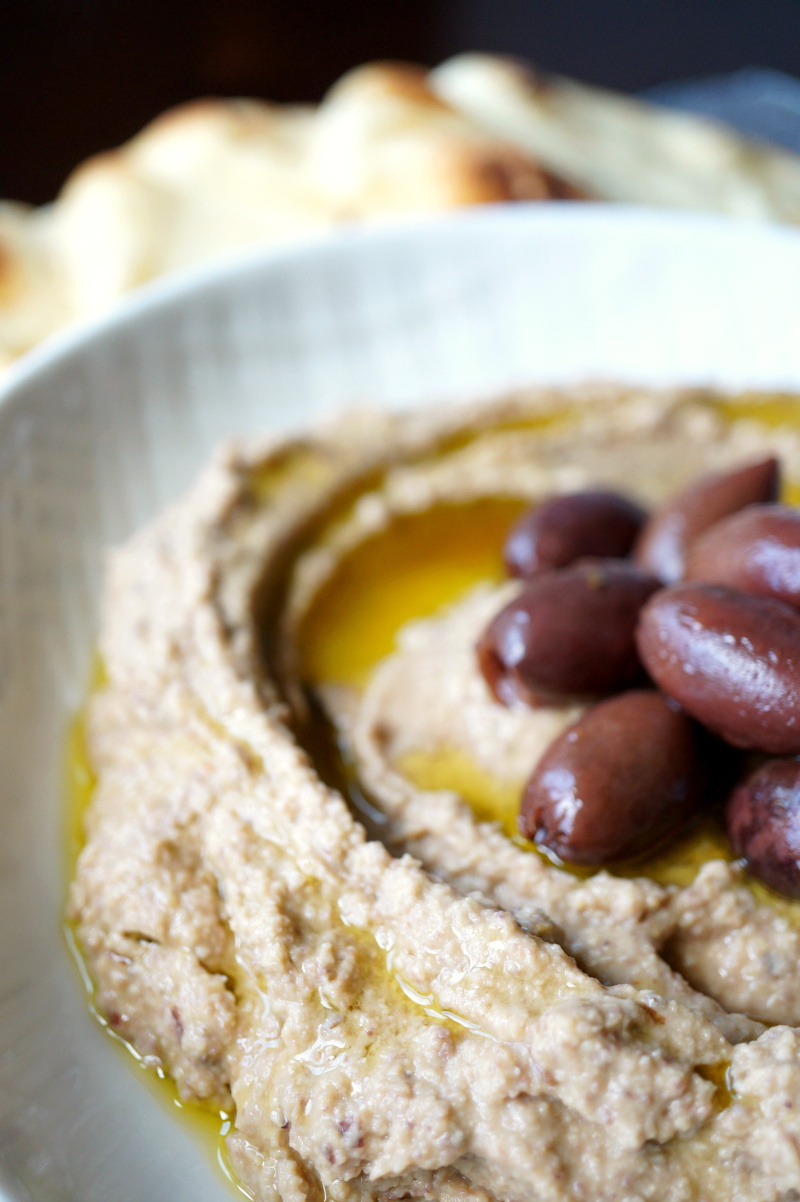 Looking for more appetizer recipes? Check out my Pinzimonio Veggie Tray, Guacamole Hummus, and Baba Ganoush Dip! Happy dipping! 🙂
kalamata olive hummus
Author:
Valentina | The Baking Fairy
Ingredients
1 can chickpeas, peeled
¼ cup kalamata olives
juice of 1 lemon
¼ cup olive oil
3-4 cloves garlic
2-3 tablespoon chopped onion
salt, to taste
1-2 teaspoon peanut butter
2 tablespoon sesame seeds
*you can sub the PB + sesame seeds with 2 teaspoon tahini*
Instructions
In a food processor, combine the chickpeas, olives, lemon juice, garlic, onion, peanut butter, and sesame seeds.
Add in about half of the olive oil, and start blending. Add more oil as needed until hummus is creamy and smooth. Sprinkle in some salt to taste.
Serve immediately, or store in fridge in an airtight container for up to 4 days.

SaveSave
SaveSave
SaveSaveSaveSave
SaveSave