If you're looking for a delicious homemade gift for your loved ones this Valentine's Day, make these Oreo Truffle-Stuffed Strawberries! Decadent truffles are stuffed inside strawberries, and dipped in chocolate!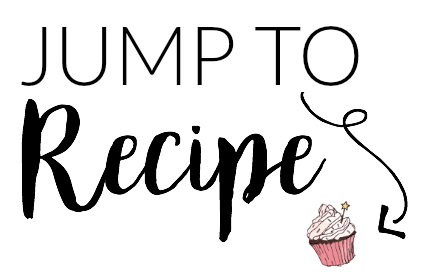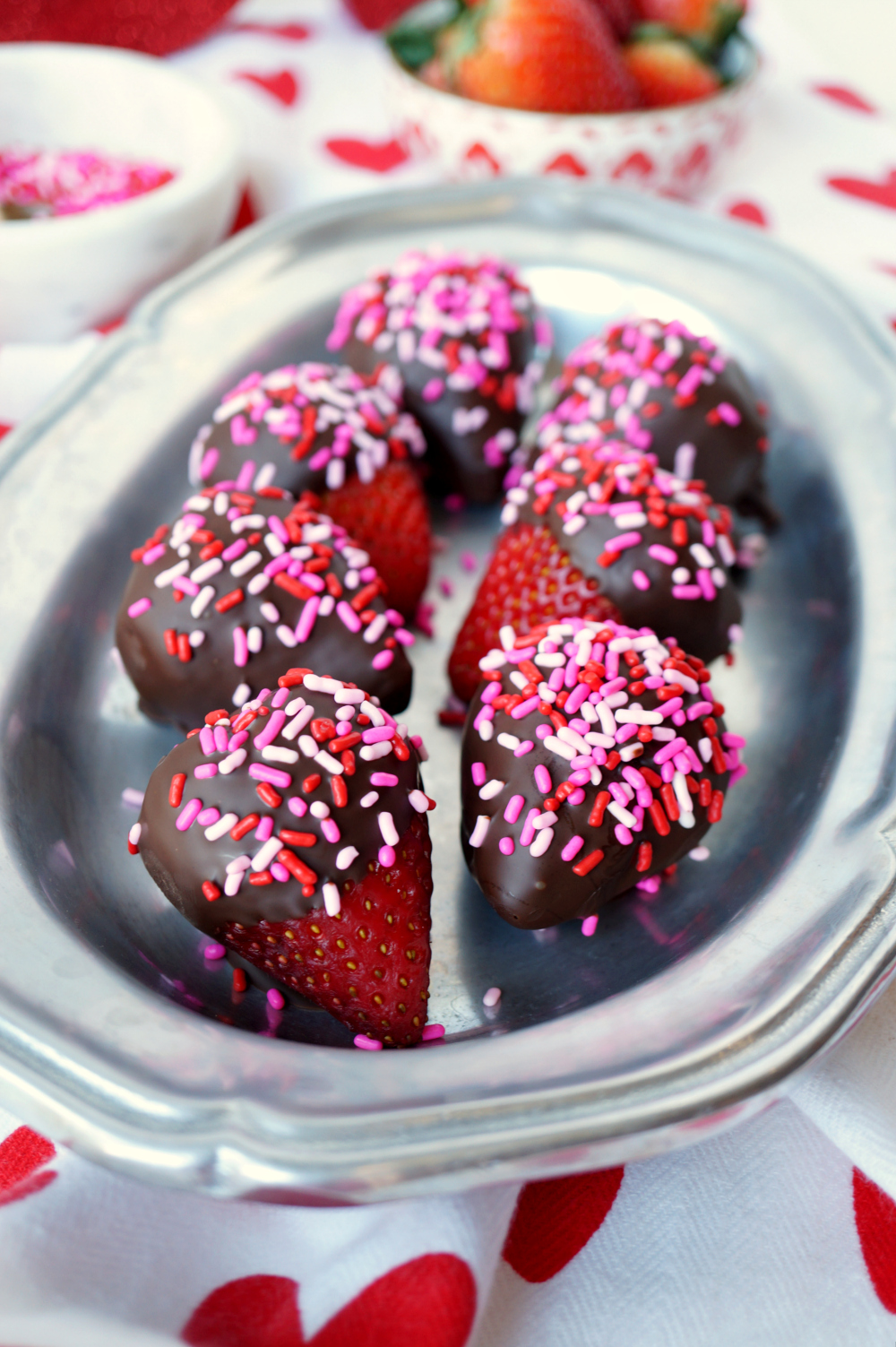 OH YOU GUYS. I am so excited to be sharing this recipe with y'all today! In preparation of Valentine's Day, I decided to whip up something special. But not just anything, of course. I decided to Frankenstein together TWO beloved chocolatey treats into ONE dessert. These Oreo Truffle-Stuffed Strawberries are seriously amazing and the best of both worlds! I took the classic Oreo truffle mixture.. and put it inside a chocolate-covered strawberry. Yep. I went there. Your loved ones will adore these as gifts. But if you want to keep them all to yourself...I can't say I blame you!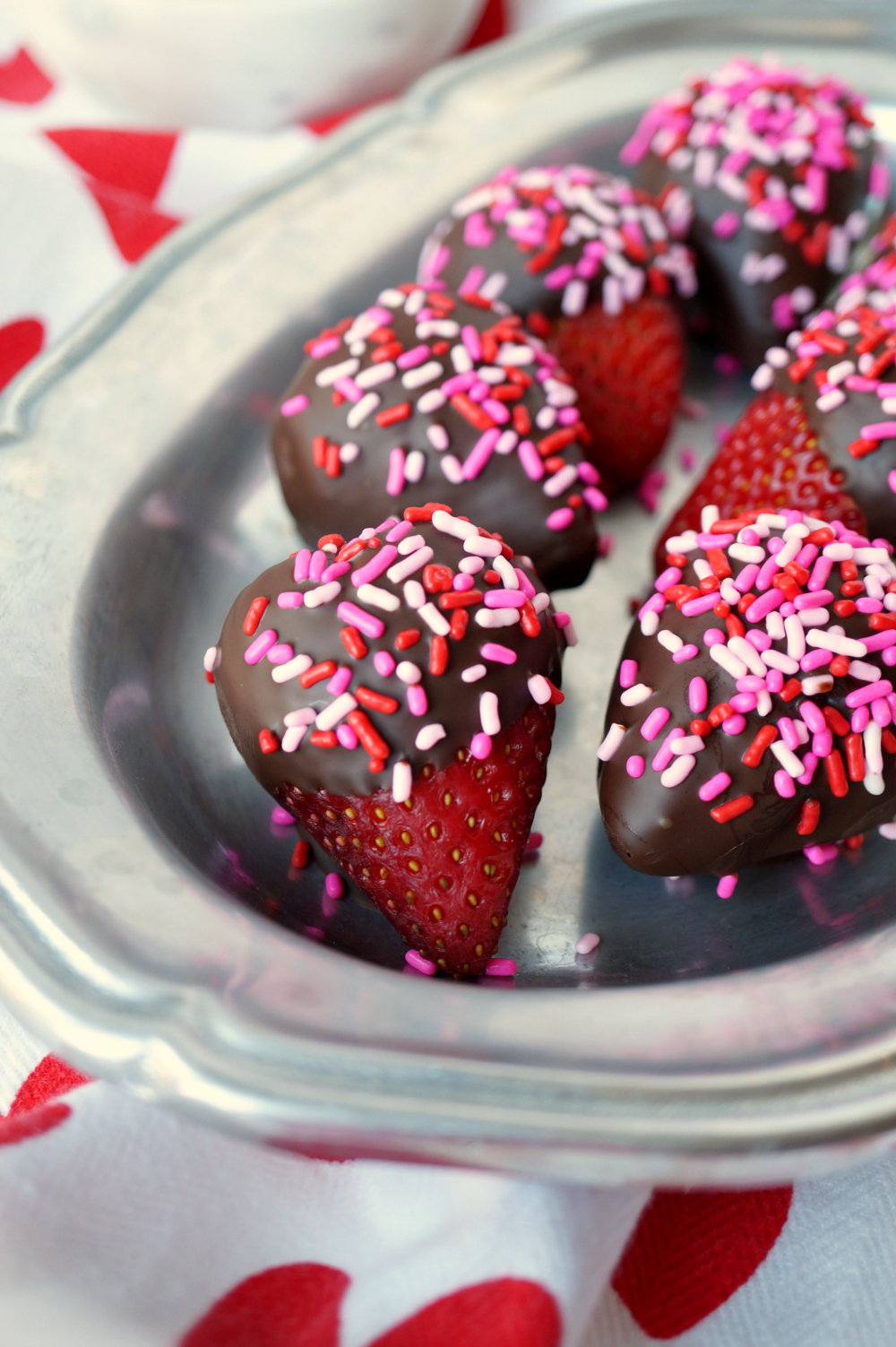 I can guarantee you a store would charge you a solid $40 for a dozen of these. Lucky for you, all you need is jumbo strawberries, Oreos, cream cheese, and some chocolate. So that should run you... $8. For like, a MILLION of these. They may look fancy, but these stuffed strawberries are also deceivingly easy to make! You just wash your strawberries and carve out the tops. I find that a little strawberry carver like THIS made my life SO much easier. You make the crushed Oreo + cream cheese mixture in a bowl. Stuff your berries. Dip in melted chocolate. And you're done!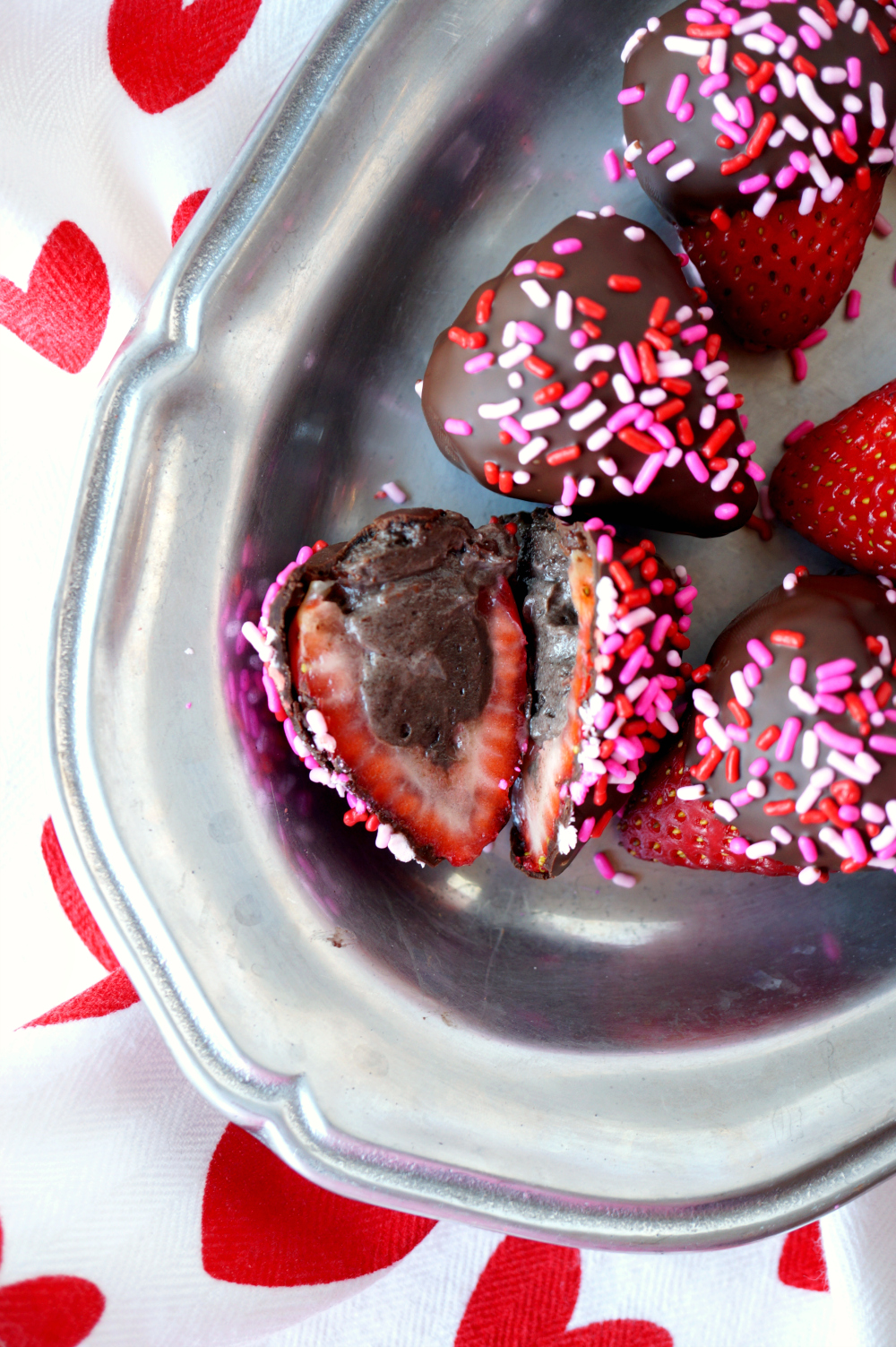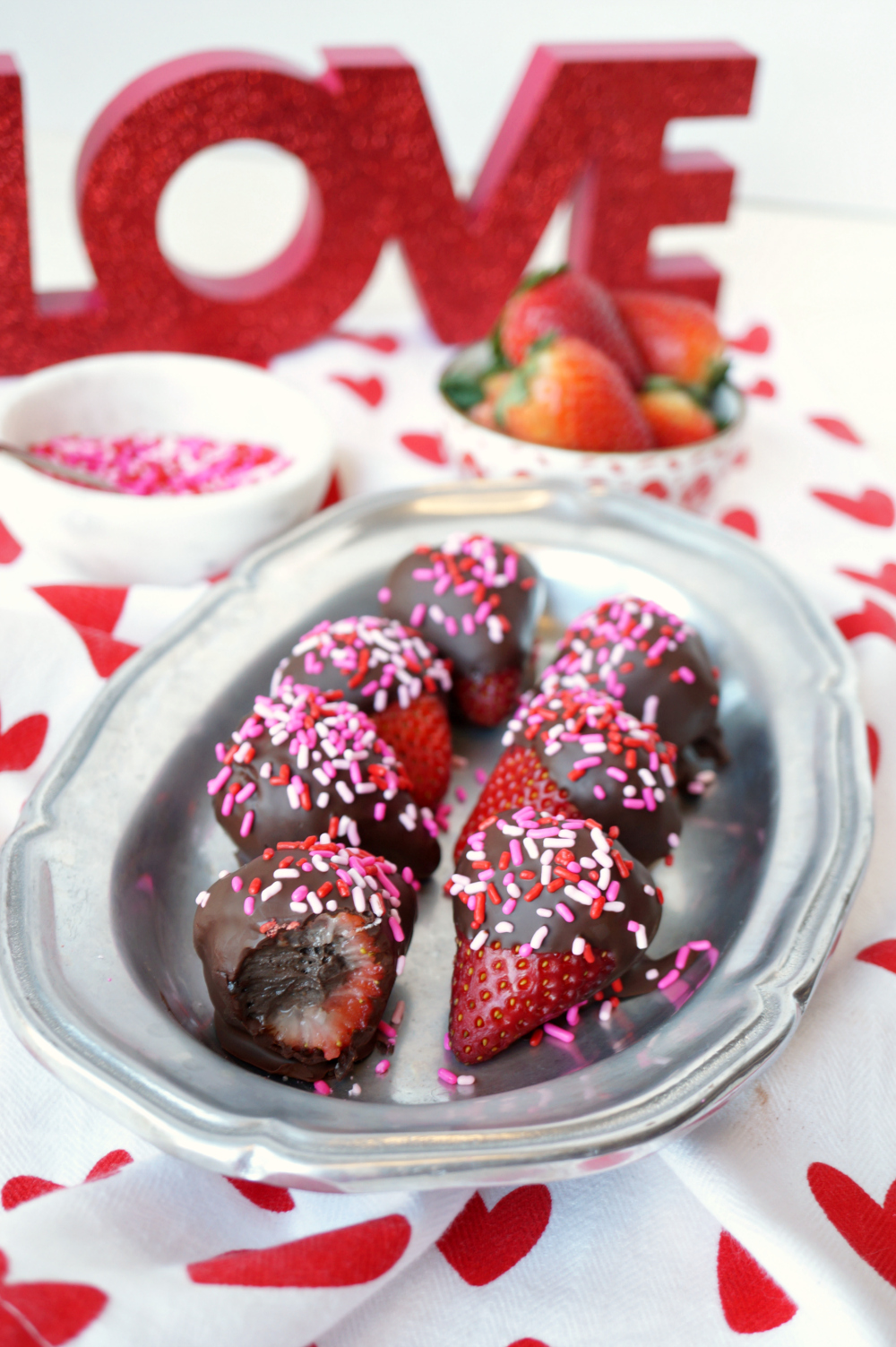 I can't believe it's already almost Valentine's Day, you guys. I swear January lasted like... 6 months. And now we have finally moved on and I'm sure the rest of the year is gonna fly by! I have a few cute Valentine's treats lined up this year, but I just had to start with these Oreo truffle-stuffed strawberries because the yum factor is UNREAL. The recipes makes 1 dozen, and I had already anticipated these strawberries laying around the house for days. My family is very good at eating cakes and cookies, but things like chocolate-covered strawberries? I wasn't hoping too hard. But, jk, these were all gone within like 3 hours. Oops.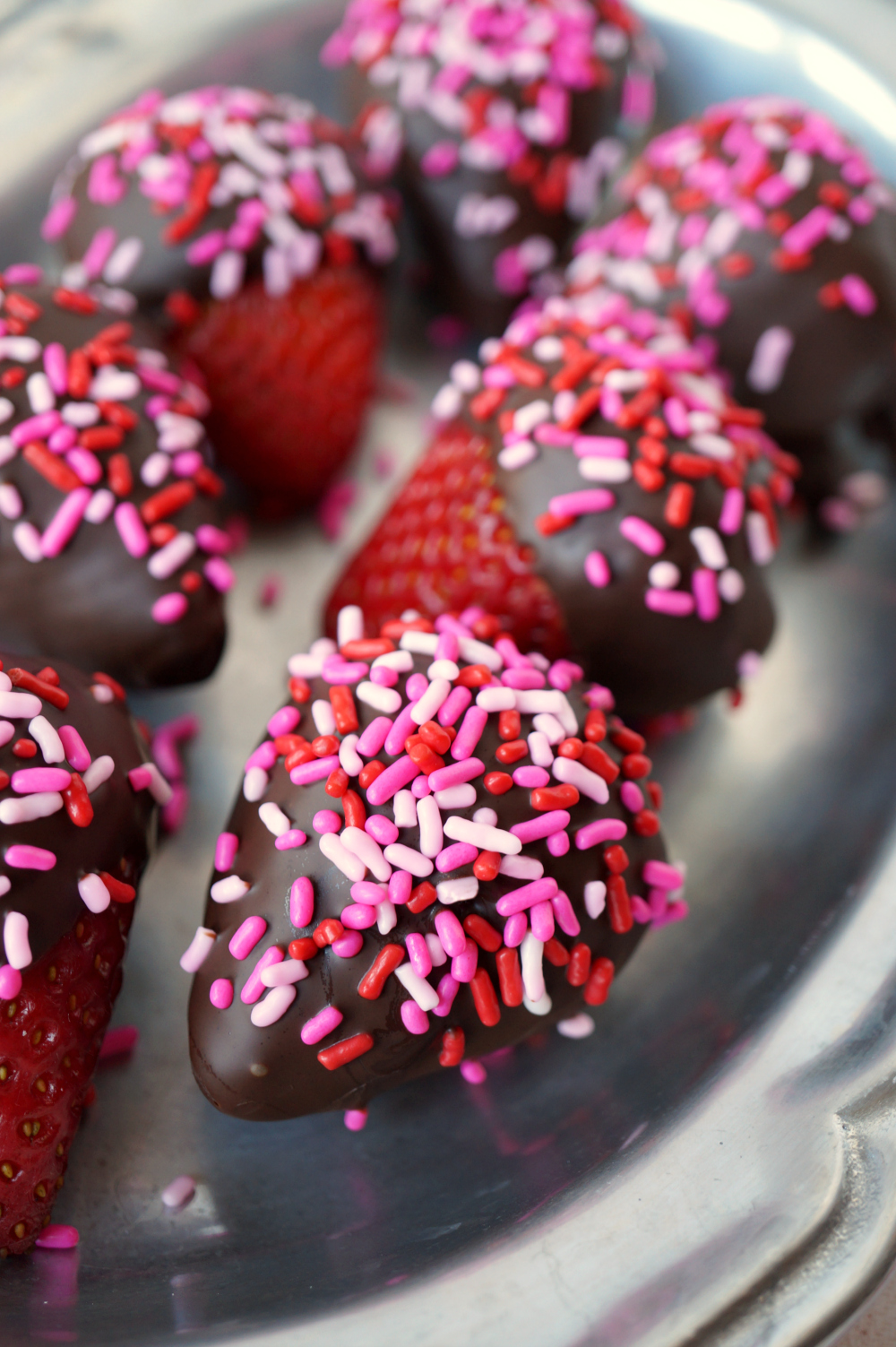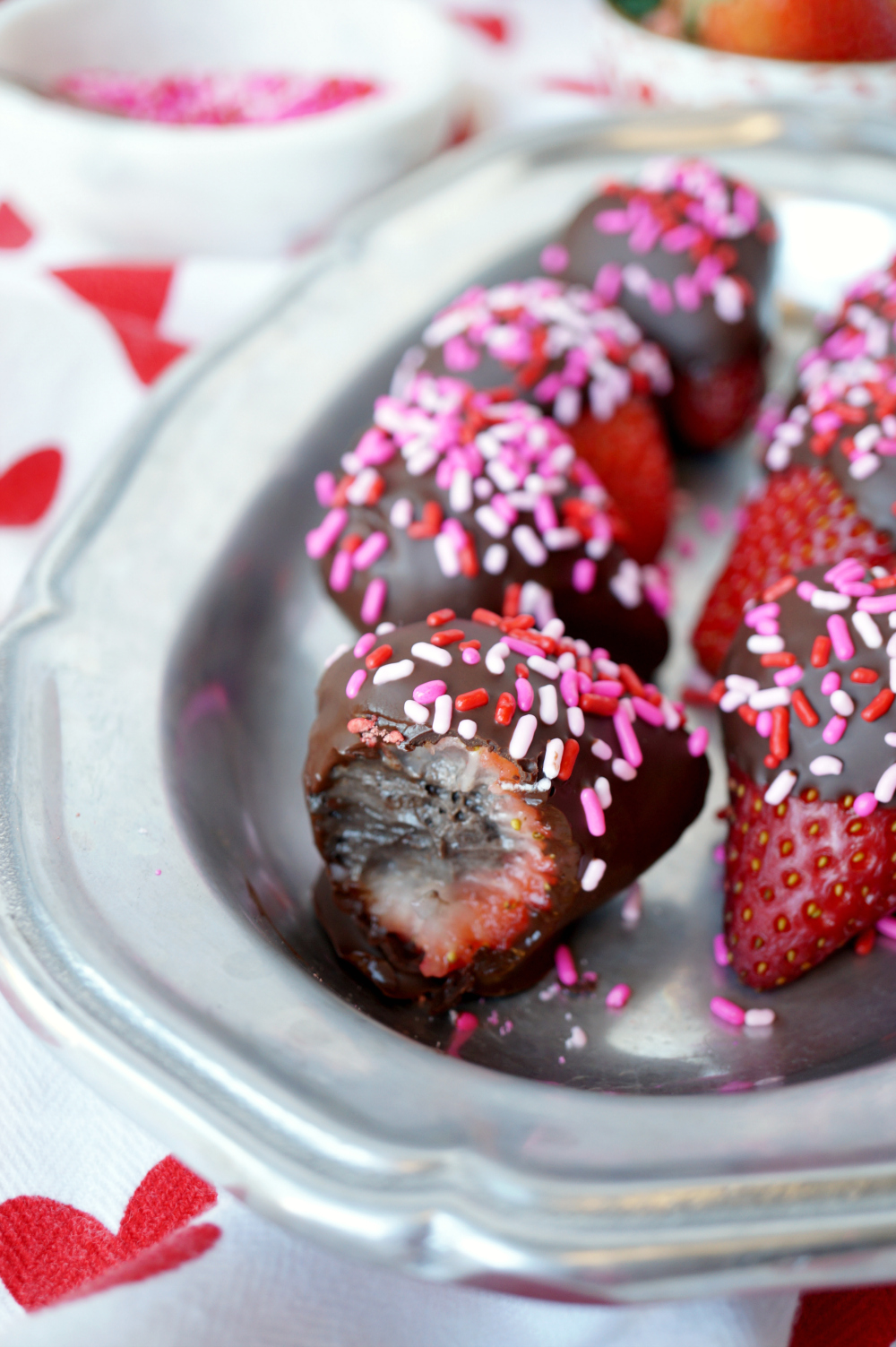 I hope these Oreo truffle-stuffed strawberries will be part of your Valentine's festivities this year! They're the perfect gift for your girlfriends, significant other, mom, sister... yourself... really just anyone you like a lot. 😉 I am linking up this handy dandy tiny strawberry scooper to make your strawberry stuffing even easier!


Looking for more homemade truffles? Check out my 3-Ingredient Cookie Dough Truffles and Dark Chocolate Red Wine Truffles!
Oreo truffle-stuffed strawberries
Author:
Valentina | The Baking Fairy
Ingredients
1 dozen large strawberries
1 sleeve Oreo cookies (about 15)
4 oz cream cheese
1 cup dark chocolate chips
1-2 teaspoon coconut oil or shortening
sprinkles, for decorating
Instructions
First, prepare your truffle mixture. In a food processor, pulse the Oreo cookies until fine crumbs form. Add in the cream cheese, and mix until creamy and smooth. Set aside.
Now, prepare the strawberries. Wash and dry them well, then using a small strawberry huller, melon baller, or pointy spoon, carefully cut off the top and scoop out the insides, being careful to not cut a hole through the berry. Repeat with all.
Spoon the Oreo truffle mixture into a zip-top baggie, and cut off the corner. Pipe the truffle mixture into each berry, making sure to stop when JUST full. Do not overfill.
Now, combine the chocolate chips with the coconut oil/shortening in a microwave-safe bowl or cup, and heat in 20 sec intervals until smooth.
Carefully dip the berries into the chocolate, and decorate with sprinkles. Chocolate coating should harden in just a few minutes. Enjoy!
*Disclaimer: I am part of the Amazon Associates Program, and there may be affiliate links on this page. If you buy anything through my website, I will receive a small percentage of the profit at no extra cost to you. Thank you for supporting my blog!*

SaveSaveSaveSaveSaveSave
SaveSaveSaveSaveSaveSaveSaveSave