These Raspberry Sorbet Sparkling Rosè Floats are perfect for entertaining! All you need is some fresh fruit sorbet and sparkling wine for a show-stopping cocktail.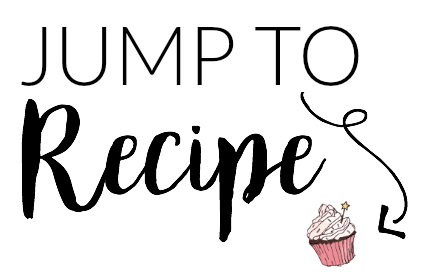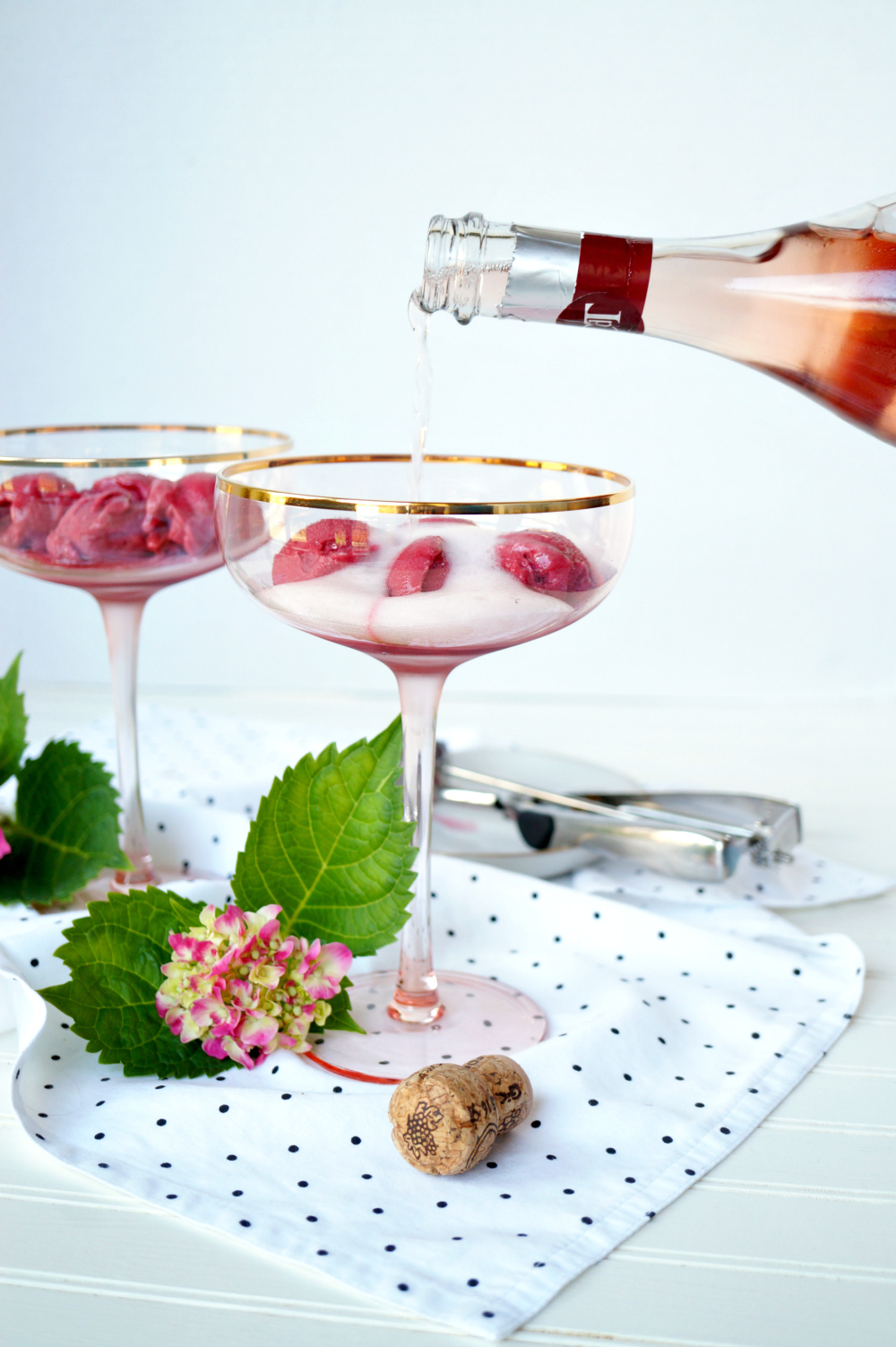 Happy LONG HOLIDAY WEEKEND! Jk. I am just saying that for your benefit because ya girl has work on Monday. ? But I digress. Today, I am sharing an easy-peasy drink that is perfect for entertaining this Memorial Day weekend. But it's so good and so simple I'm sure it will be on repeat all summer long! These Raspberry Sorbet Sparkling Rosè Floats seriously just involve scooping some raspberry sorbet in glasses and pouring sparkling rosè wine on top. It's almost too embarrassingly easy to post but, well... I know you guys are all about the 2-second recipes, too. So here you go. ?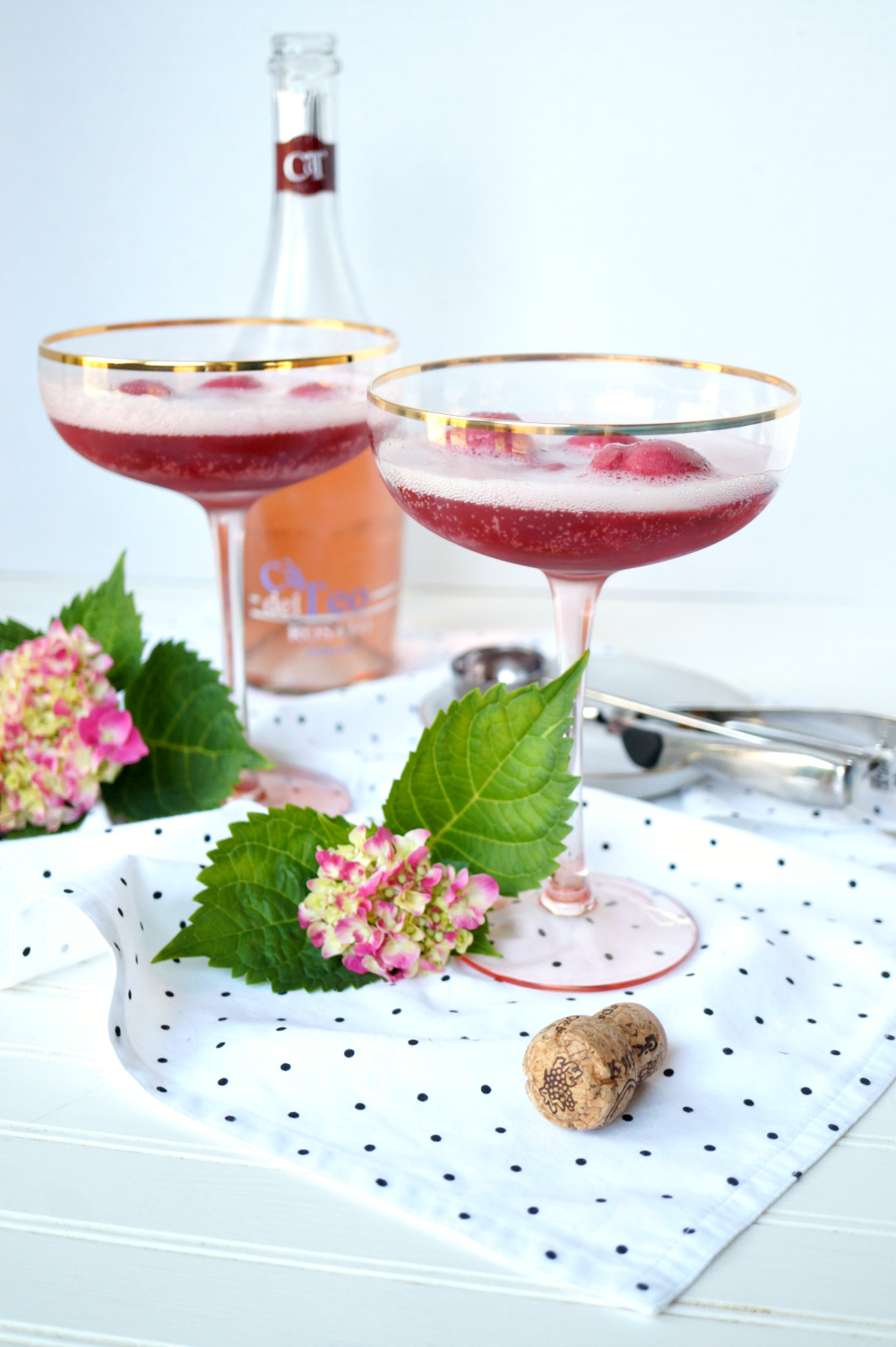 So I've seriously been thinking about writing a few posts about my PA school journey! Of course it has been very much intertwined in my normal post blurbs, but I think it would be nice to have some special posts set aside just for that 🙂 I just have to think about what exactly to talk about. My TWO YEAR PA school anniversary was just a few days ago, so it got me thinking! I had a really good response to my Instagram and FB posts about it so it seems like there is definitely some interest. If you really need an excuse to celebrate, just make these rosè floats to celebrate my schooling. Totally a good reason.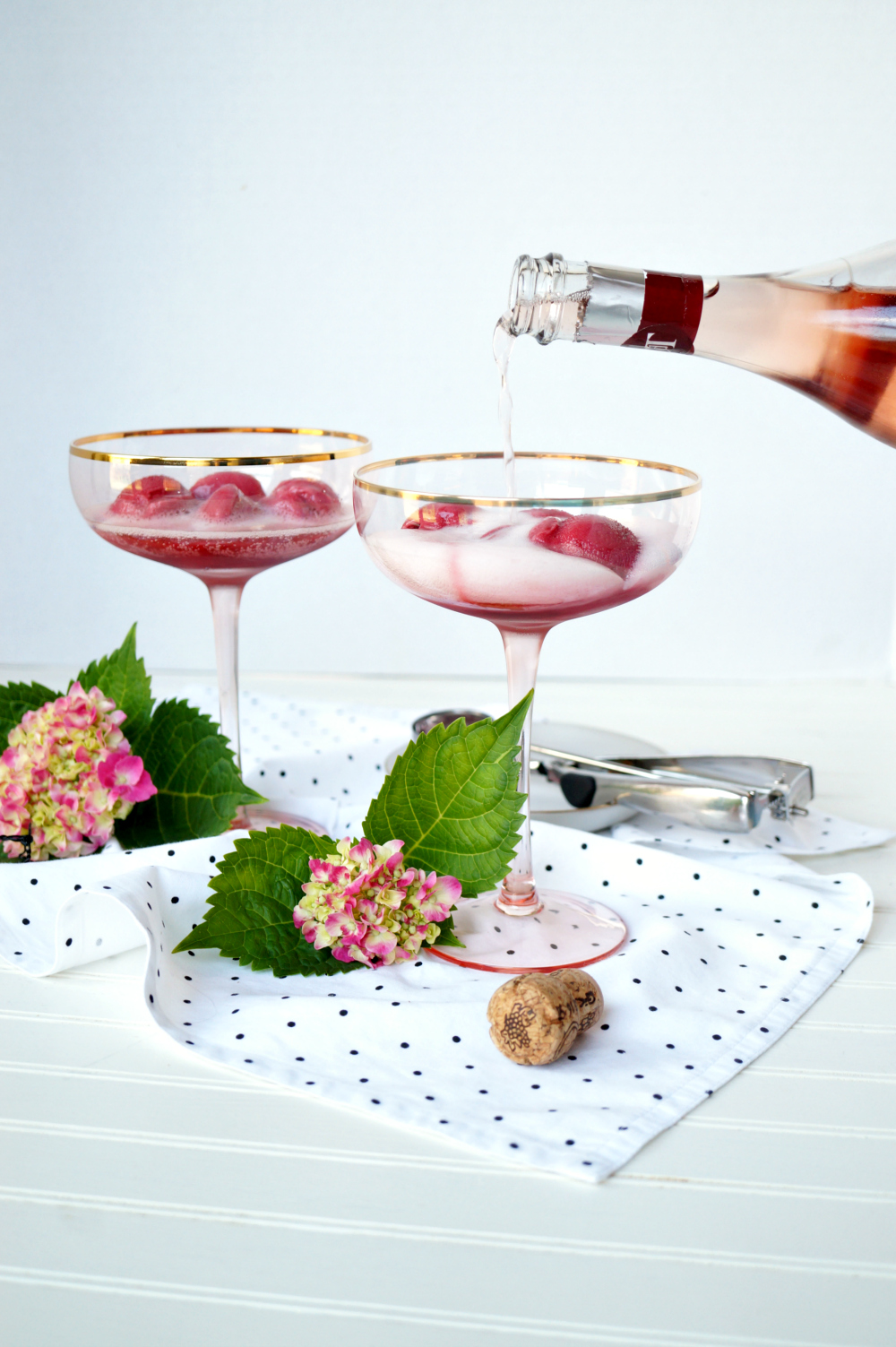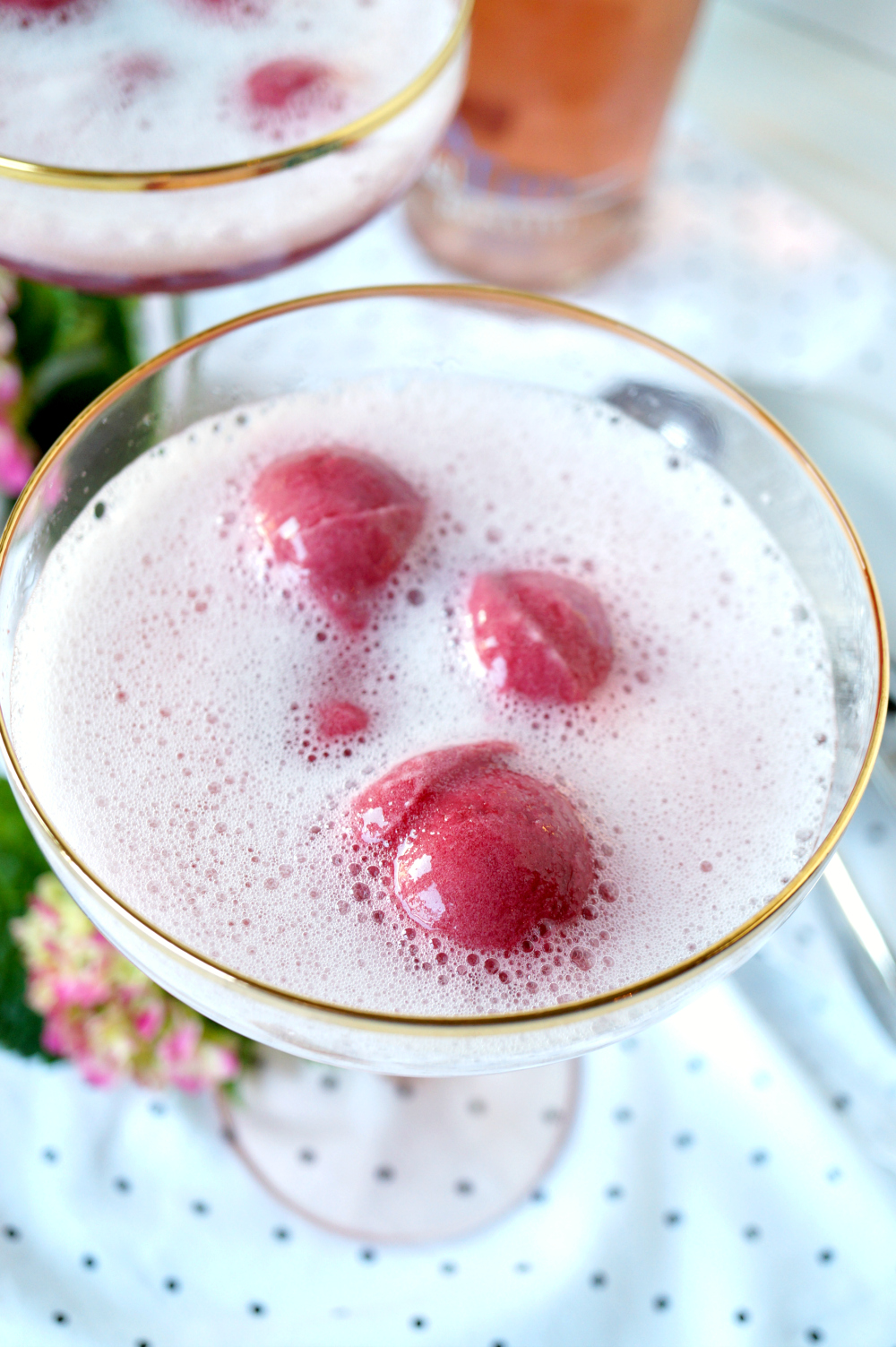 Aren't those bubbles just dreamy?! I wish I could dive right in ? The combination of fresh, tart raspberry sorbet with sparkling wine makes these rosè floats so delicious! Honestly, I think you could try almost any combination and it would be fantastic. An orange sorbet/sherbet with traditional champagne would be a fun take on mimosas! Or strawberry with rosè too. The sky is the limit!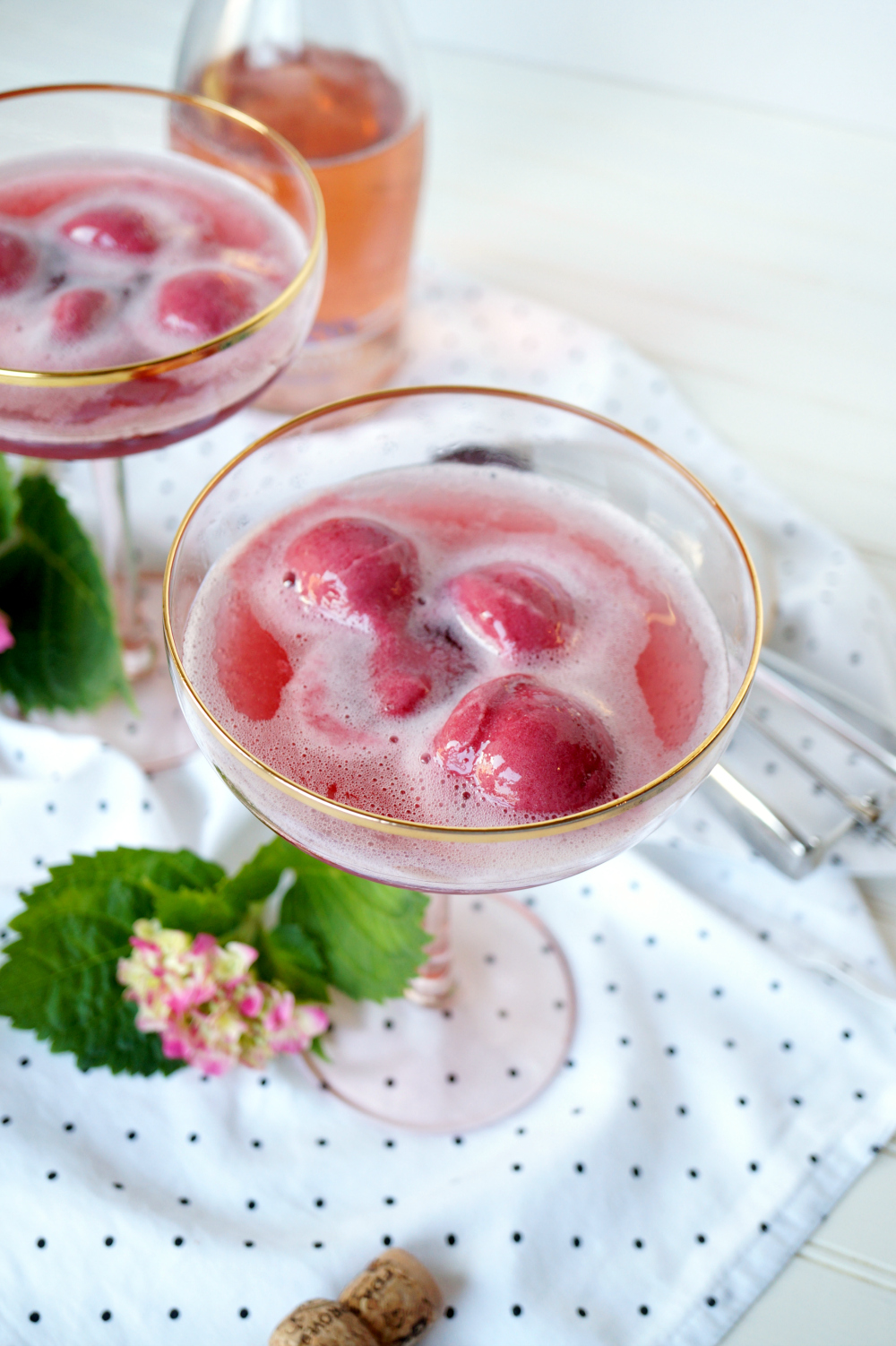 Long story short - I hope you whip up these fabulous raspberry sorbet sparkling rosè floats this holiday weekend! So simple, so delicious, and they'll definitely impress your guests. You'll be the hostess with the mostest for sure! 😉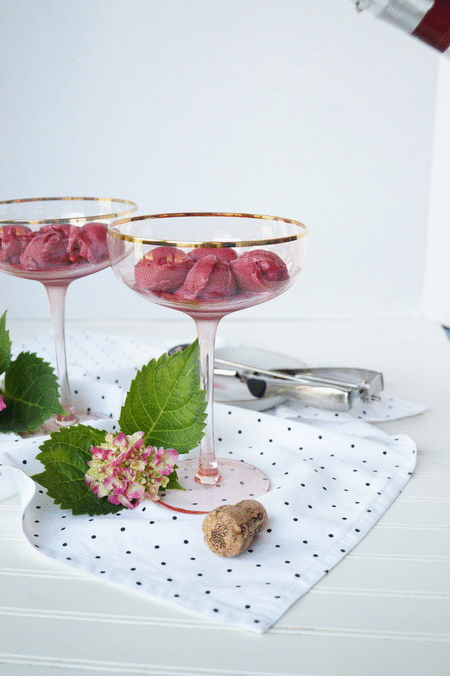 Looking for more fun cocktails? Check out my Bahama Mamas, Peach Lime Margaritas, and Berry Moscato Sangria.
raspberry sorbet sparkling rosè floats
Author:
Valentina | The Baking Fairy
Ingredients
1-2 scoops raspberry sorbet
½ cup sparkling rosè wine
Instructions
Place raspberry sorbet in a cup, and pour champagne on top. Serve immediately!
*Disclosure: I am part of the Amazon Associates Program, and there may be affiliate links on this page. If you buy anything through my website, I will receive a small percentage of the profit at no extra cost to you. Thank you for supporting my blog!*
SaveSave
SaveSave
SaveSave