This Mexican Embroidery Birthday Cake is the perfect way to celebrate your annual fiesta, with layers of vanilla and Mexican chocolate cake!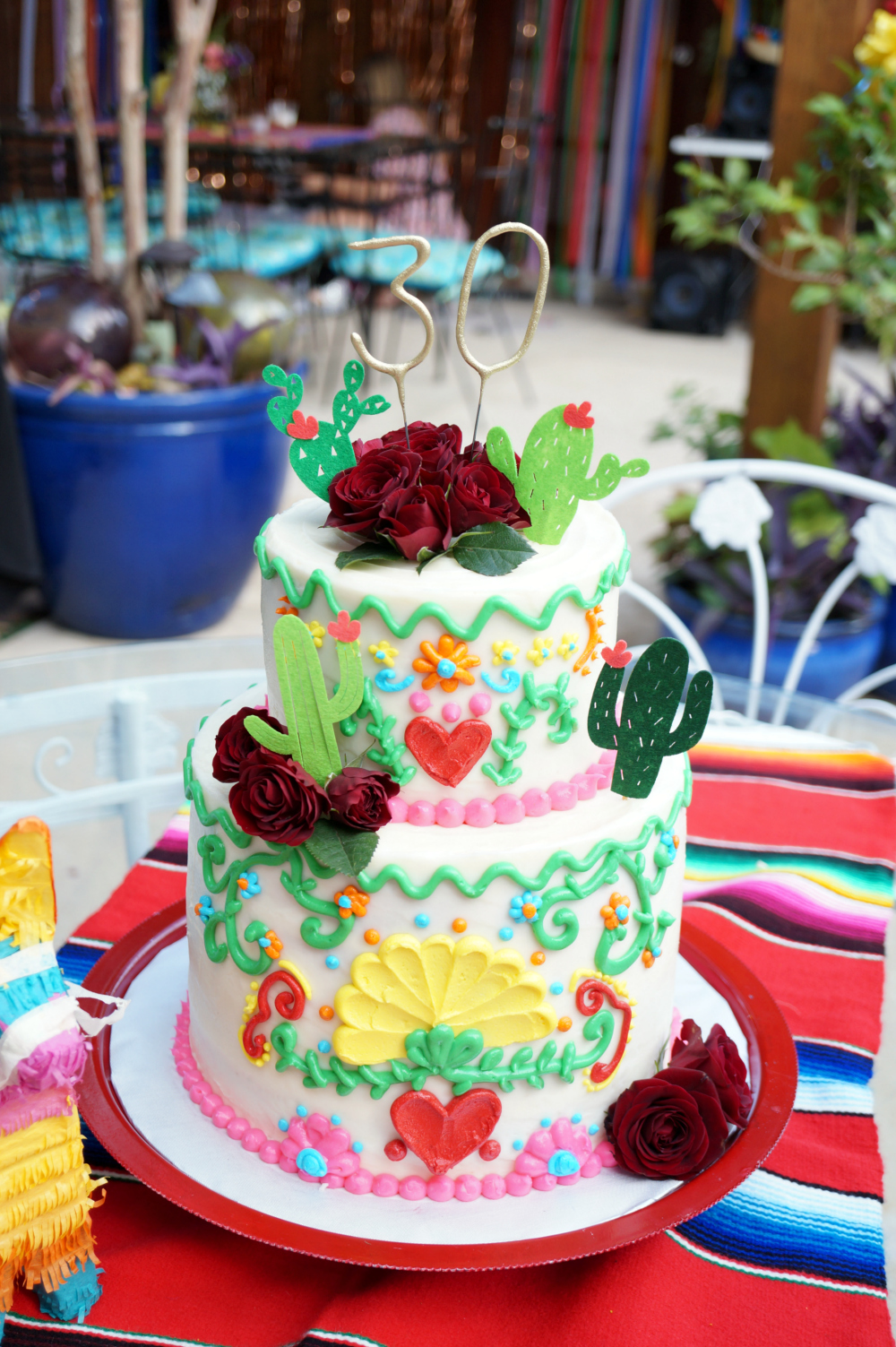 Hi friends and happy Thursday! It's been awhile since I did an order showcase post, so I figured it was about time. I've had some fun cakes recently and this is one of my very favorite! One of my sweet PA school friends recently turned 30 and when she asked me to make the birthday cake for her Mexican-themed party, of course I said YES! This Mexican Embroidery Birthday Cake was so much fun to make. The bright colors, the fun designs, the fresh roses added on top... aaaah, I'm obsessed.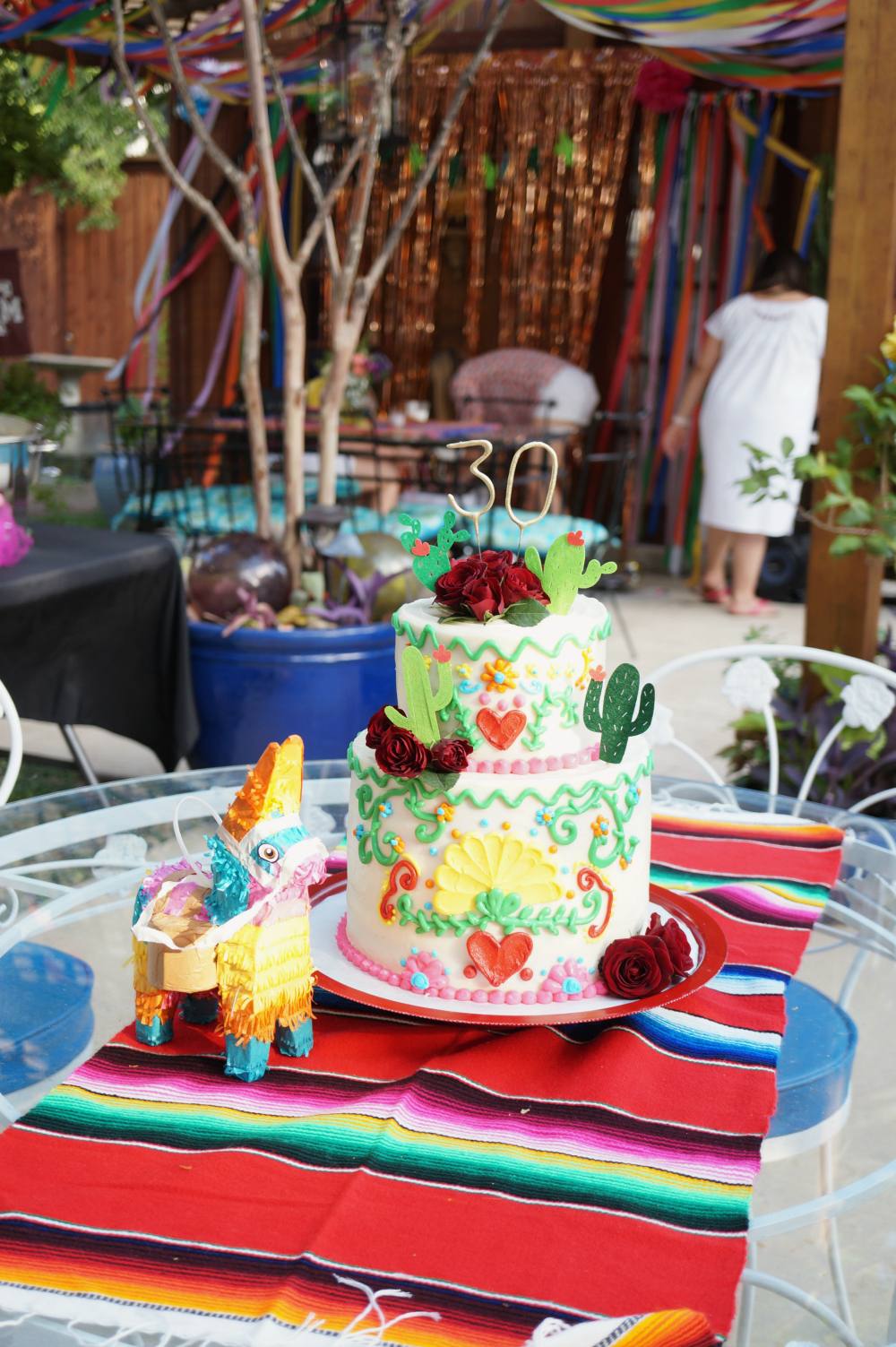 I have to clarify that my friend Crystal is actually Mexican, so it was so fun and such an honor to make a cake like this to honor her heritage! She went all out for her party, with a huge spread of chips and dips, tacos, a cooler full of paletas, and even a surprise mariachi band at the end of the night! As you can see in the picture above, her backyard was totally decked out for the ultimate Hispanic fiesta. My Mexican embroidery birthday cake fit right in!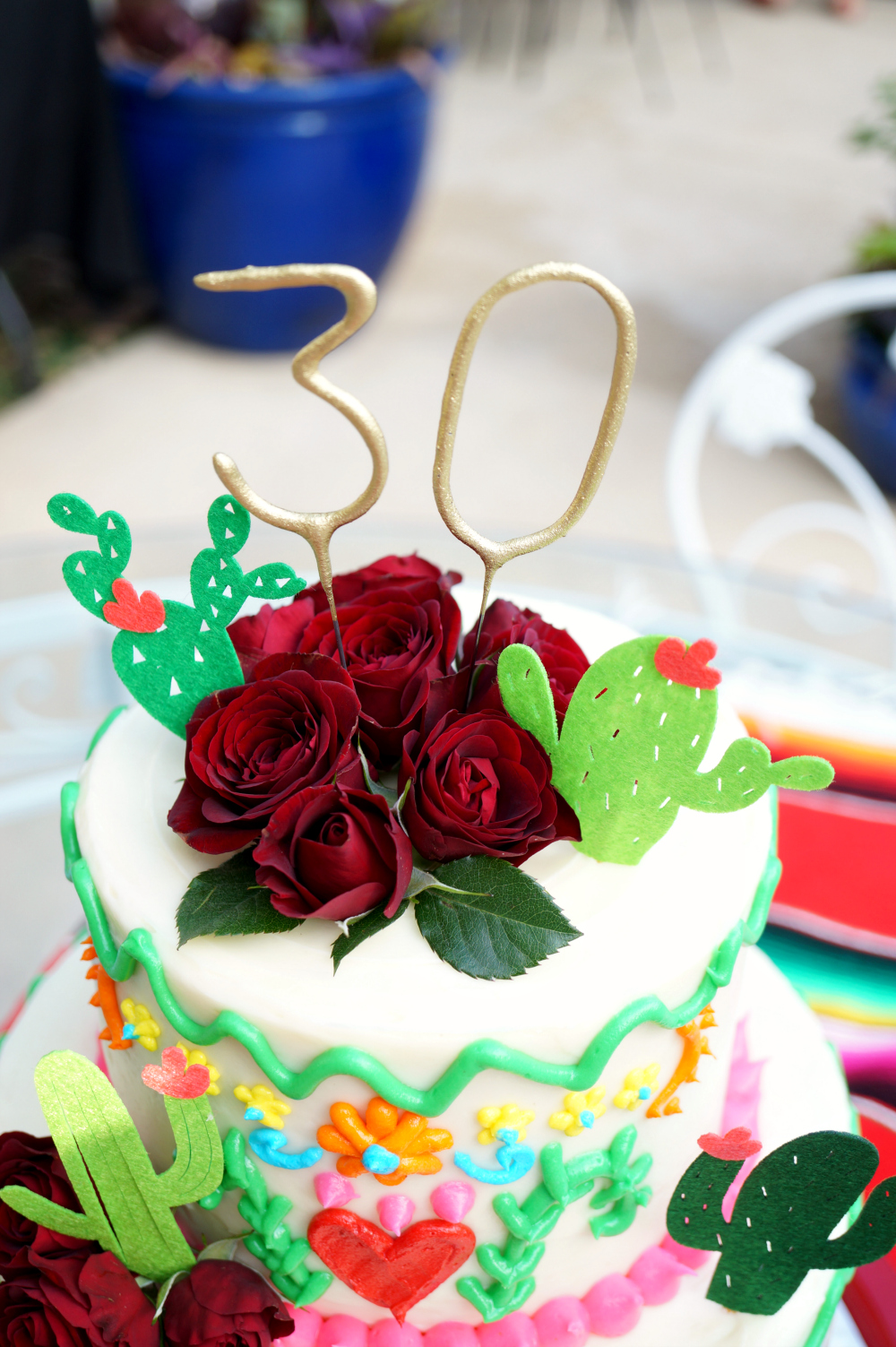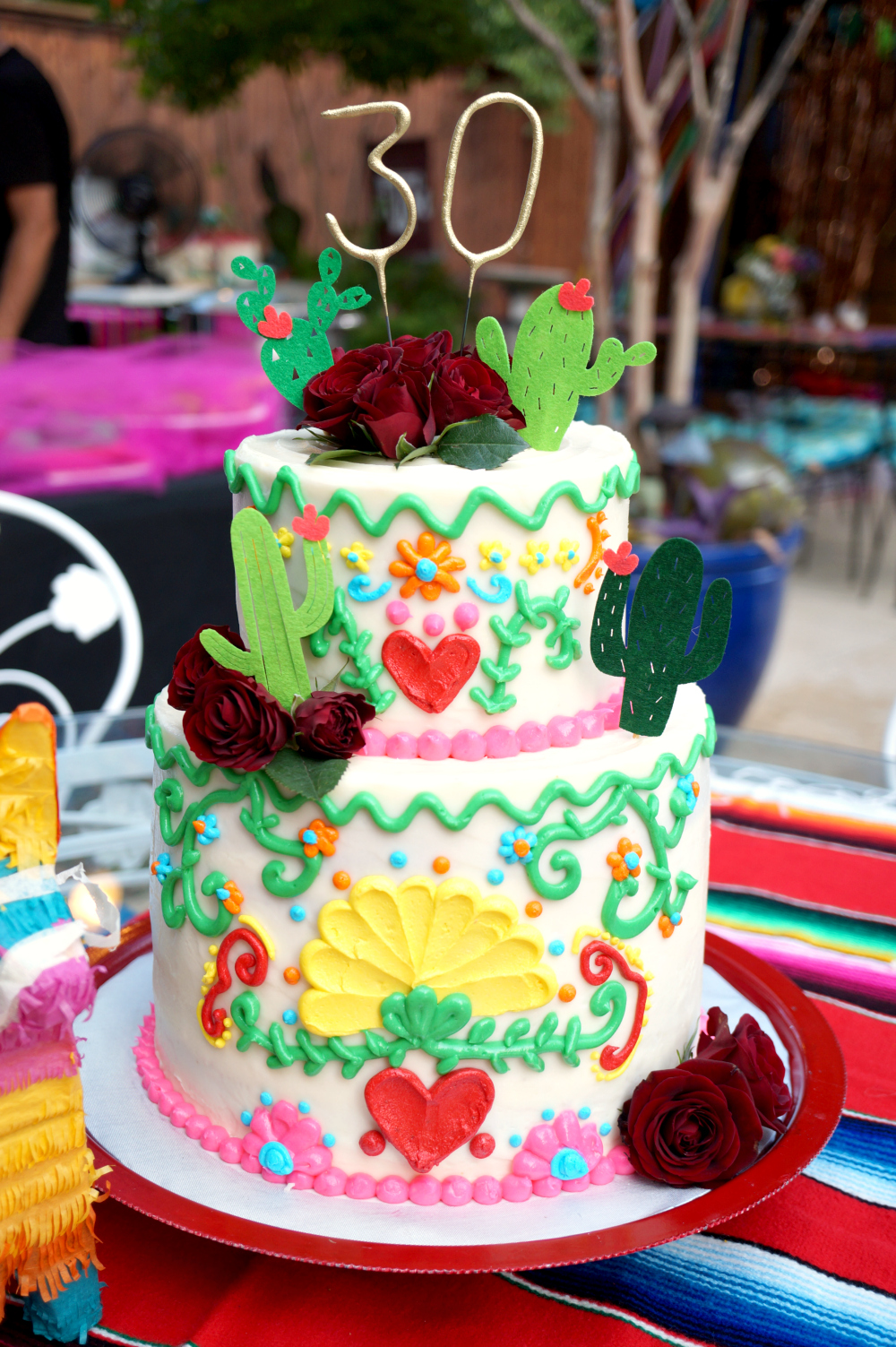 So I know you must be wondering - what's in the cake?! The top is two 5" layers of vanilla cake and the bottom is three 8" layers of Mexican chocolate cake. The whole thing is frosted with cream cheese frosting, and the decorations were made with American buttercream! I find that it pipes much better and holds its shape more consistently than cream cheese. I really can't take credit for all the cute decorations on top, but the cactus are made of felt and came in a variety pack, and the candles are actually SPARKLERS. These were so fun once they were lit up!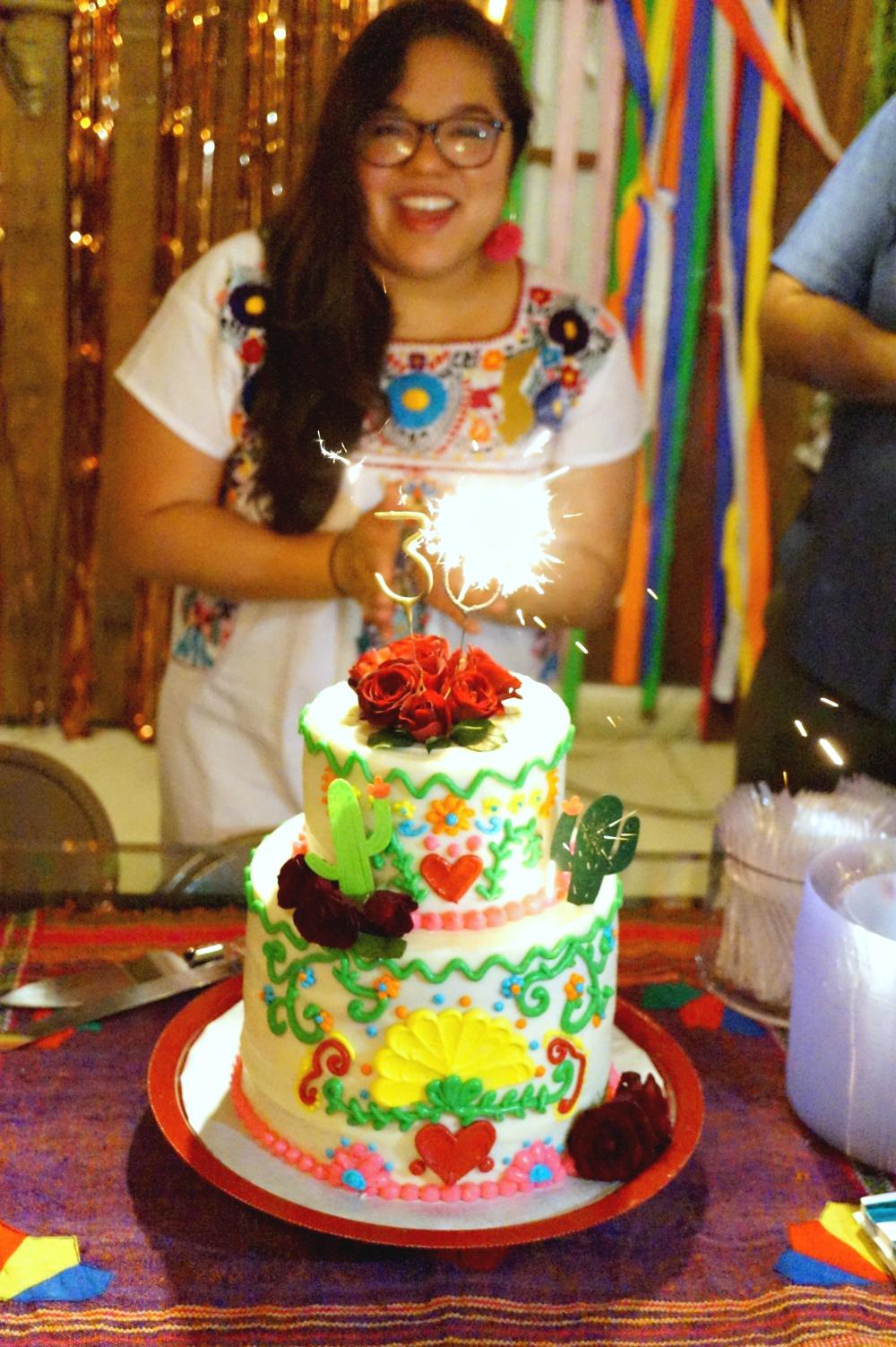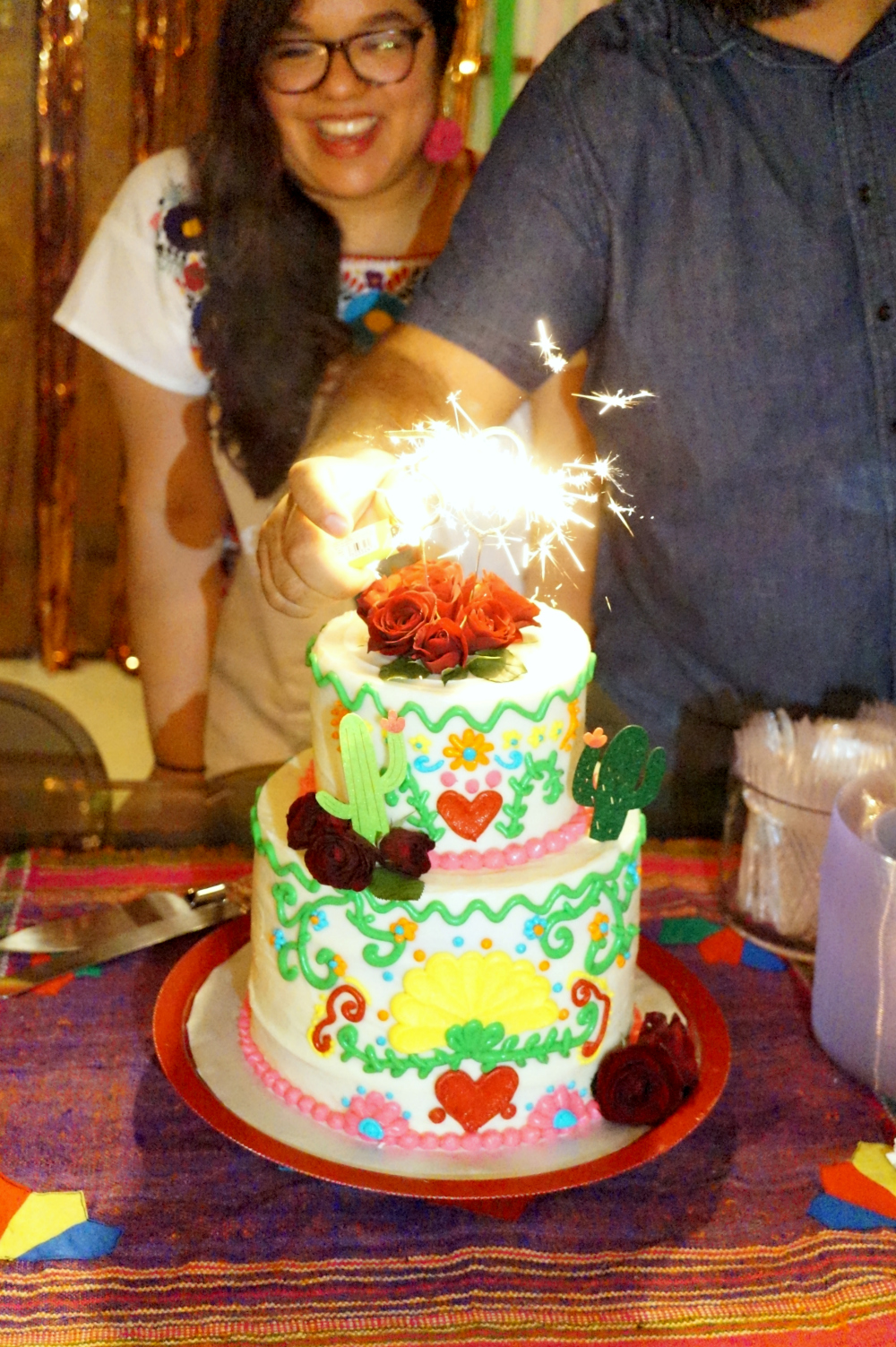 Happy birthday, Crystal! I hope you loved your Mexican embroidery birthday cake! We had so much fun celebrating with you!!!
*Disclosure: I am part of the Amazon Associates Program, and there may be affiliate links on this page. If you buy anything through my website, I will receive a small percentage of the profit at no extra cost to you. Thank you for supporting my blog!*