Looking for a fun and festive Halloween breakfast? Make this quick Frog Eggs Matcha Chia Pudding, made of layers of green tea & vanilla bean chia pudding! Super easy and no cooking required.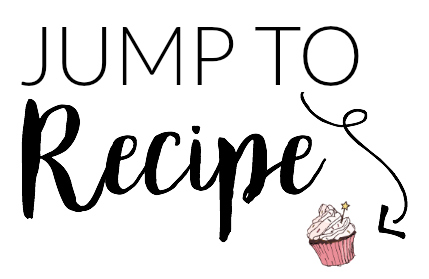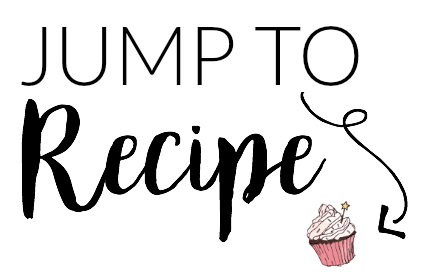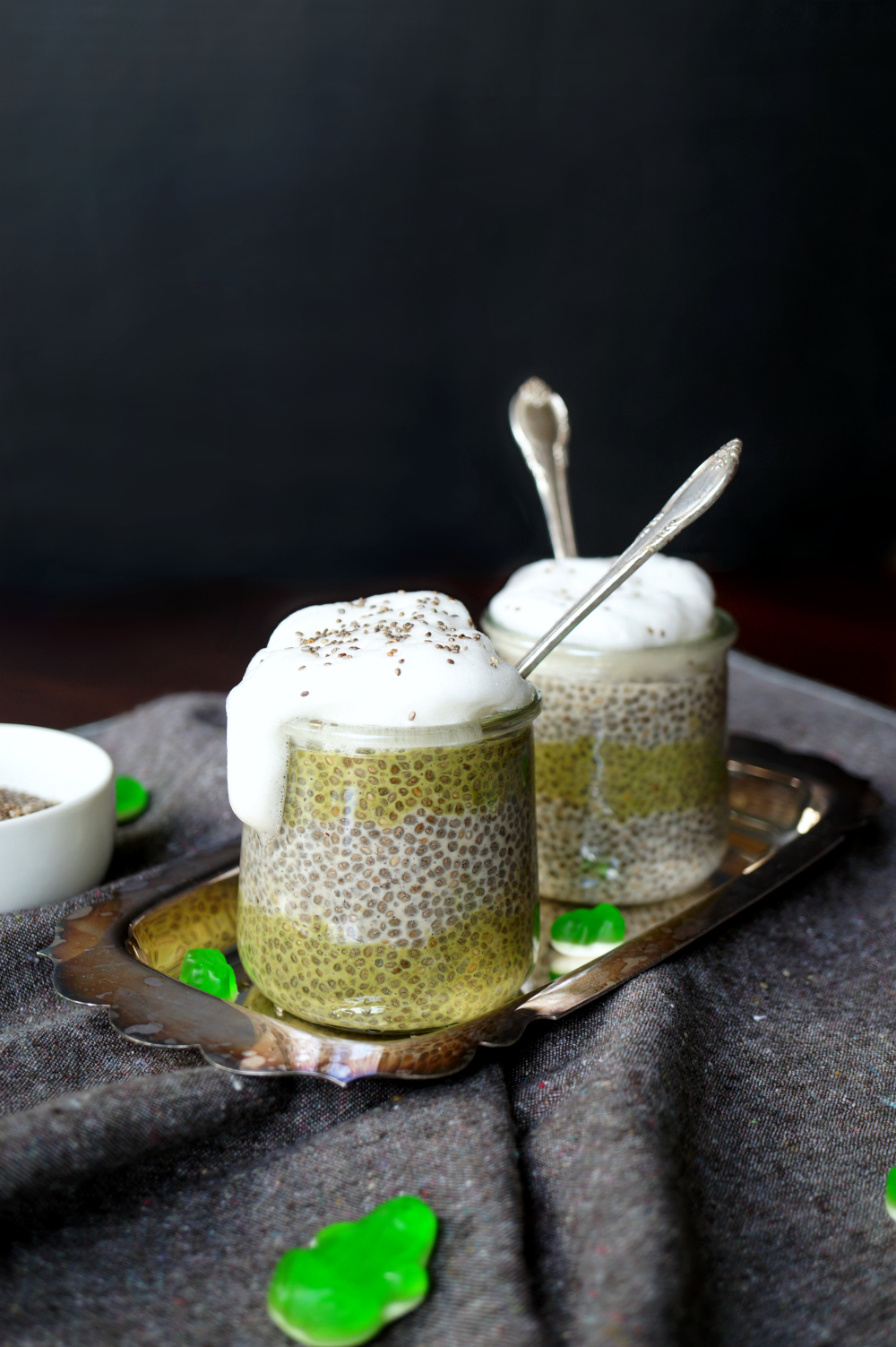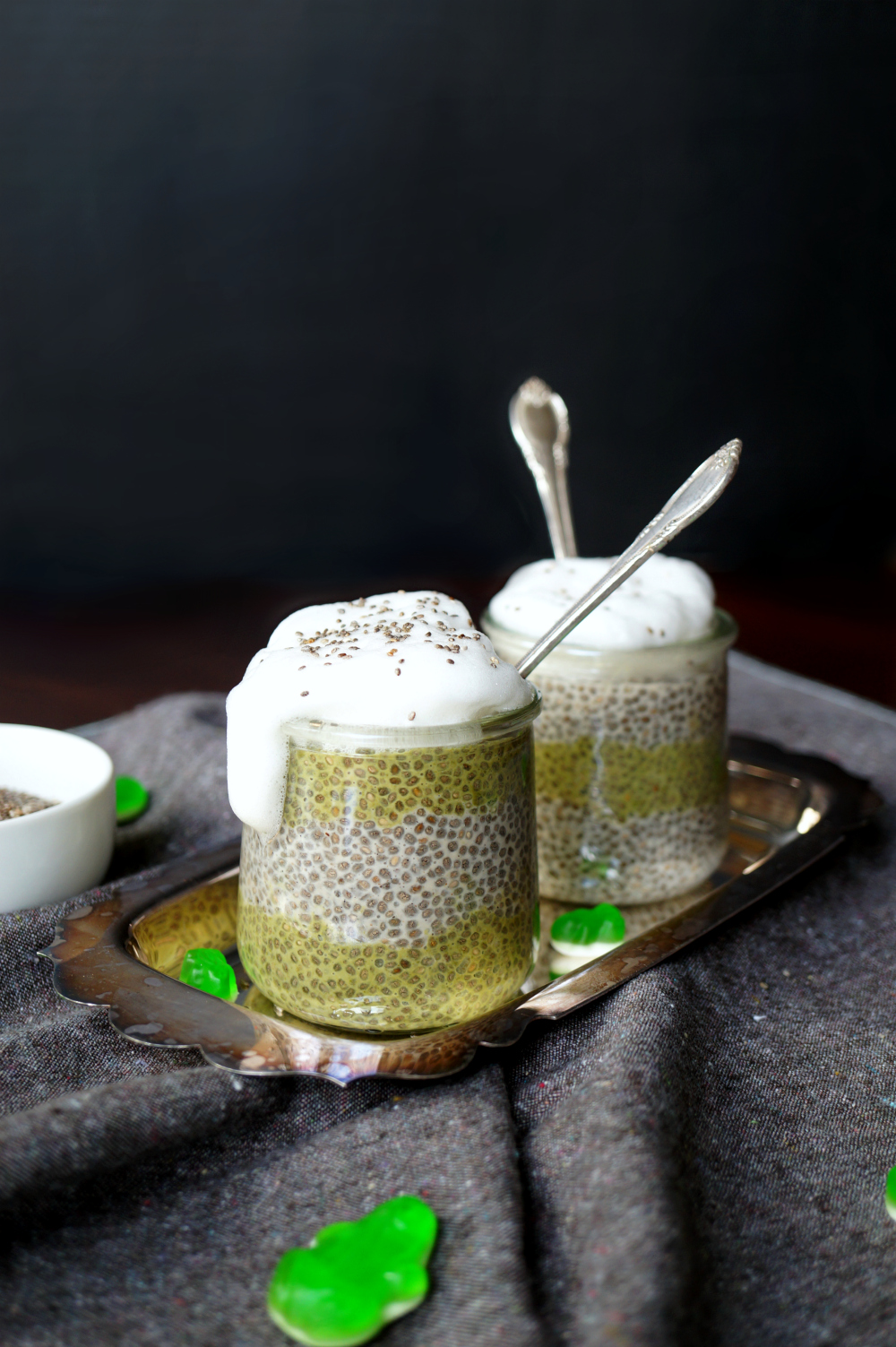 Happy Saturday, friends! I bet you thought that after all the spooky goodies I shared for #HalloweenTreatsWeek, I was done. But… you were wrong! I decided to squeeze in just one more little silly, gross recipe for Halloween before the big day! I have paired up with a few bloggie friends for a #HalloweenBreakfast event, also known as #DeadAndBreakfast. HA. Once I saw the event name, I just had to join! My contribution today is this Frog Eggs Matcha Chia Pudding, which looks questionable but is TOTALLY edible. And delicious!
I personally am a BIG fan of chia pudding! It's so easy to make, no-bake, and perfect to prep ahead for a quick breakfast or snack. As a vegetarian-going-on-vegan, I also appreciate that it packs a serious Omega-3 punch! For this particular version, I whipped up a small batch of matcha chia pudding and another batch of vanilla bean chia pudding. Then I just layered them to create a fun striped effect. And that's it! If I were to make it for my normal meal prep, I would probably just make a big batch and call it a day 🙂 Just being honest!
To make this matcha chia pudding extra Halloween-y, I decided to pretend it was FROG EGGS! Yuck! 😂 Can't you kinda see it though? The texture is already so funny and slimy, it really isn't much of a reach! To add to the effect, I also whipped up a super quick aquafaba foam for decoration. It's just the liquid from a can of chickpeas (aquafaba) and a little bit of powdered sugar to stabilize it. It's definitely edible, but it won't taste like much! I used it more as a prop. The finishing touch would have been some plastic frogs on the table but you will not believe how difficult it was to find ANY frogs anywhere! I looked at Walmart, Hobby Lobby, Target, etc. Nobody had any for Halloween and not even in the toy section. Major fail. So I settled for gummy candy frogs. Next best thing!
Since this fun #DeadAndBreakfast event was a group effort, don't forget to check out everyone else's festive and spooky creations!
Be Brave and Join Us for Breakfast & Brunch

I hope you guys will give this ~spooky~ Frog Eggs Matcha Chia Pudding a try! Make it for Halloween or just make it for your fall meal prep. It makes the best healthy breakfast!
Looking for a chocolate chia pudding? Check out my Chocolate & Peanut Butter Chia Pudding recipe!

frog eggs matcha chia pudding
Author:
Valentina | The Baking Fairy
Ingredients
1 cup nondairy milk
¼ cup (4 tbsp) chia seeds
1 tbsp Matcha tea powder
1 tsp vanilla bean paste
2 packets Stevia
Instructions
First, prepare two medium bowls and pour ½ cup of milk in each bowl.
Stir 2 tbsp of chia in each bowl of milk.
In one bowl, whisk in the Matcha tea powder and 1 packet of Stevia.
Stir in the vanilla bean paste and other packet of Stevia in the other bowl.
Let chia pudding sit for at least 15 minutes (up to overnight) until ready to serve.
To layer, grab two small glass jars. Spoon some Matcha chia pudding in the bottom of one, followed by a layer of vanilla bean chia, followed by some more matcha. Layer the other jar with the opposite colors.
Serve chilled!