These are really the PERFECT Vegan Chocolate Chip Cookies! Easy to make, delicious, and they taste just like "regular" cookies - but they just happen to be egg free and dairy free!
Happy Thursday, buddies! I am so excited to finally be sharing this recipe with y'all. I have totally been holding out for like... years. I have been tweaking and perfecting this, and now it's finally ready to be posted to the blog. I present to you - my recipe for The PERFECT Vegan Chocolate Chip Cookies! I am obsessed with these cookies, and I've been making them over and over again for the past few months! They are chewy and soft in the middle, perfectly crispy at the edges, with melty pockets of chocolate throughout. Basically, everything you'd want from a classic chocolate chipper - but vegan!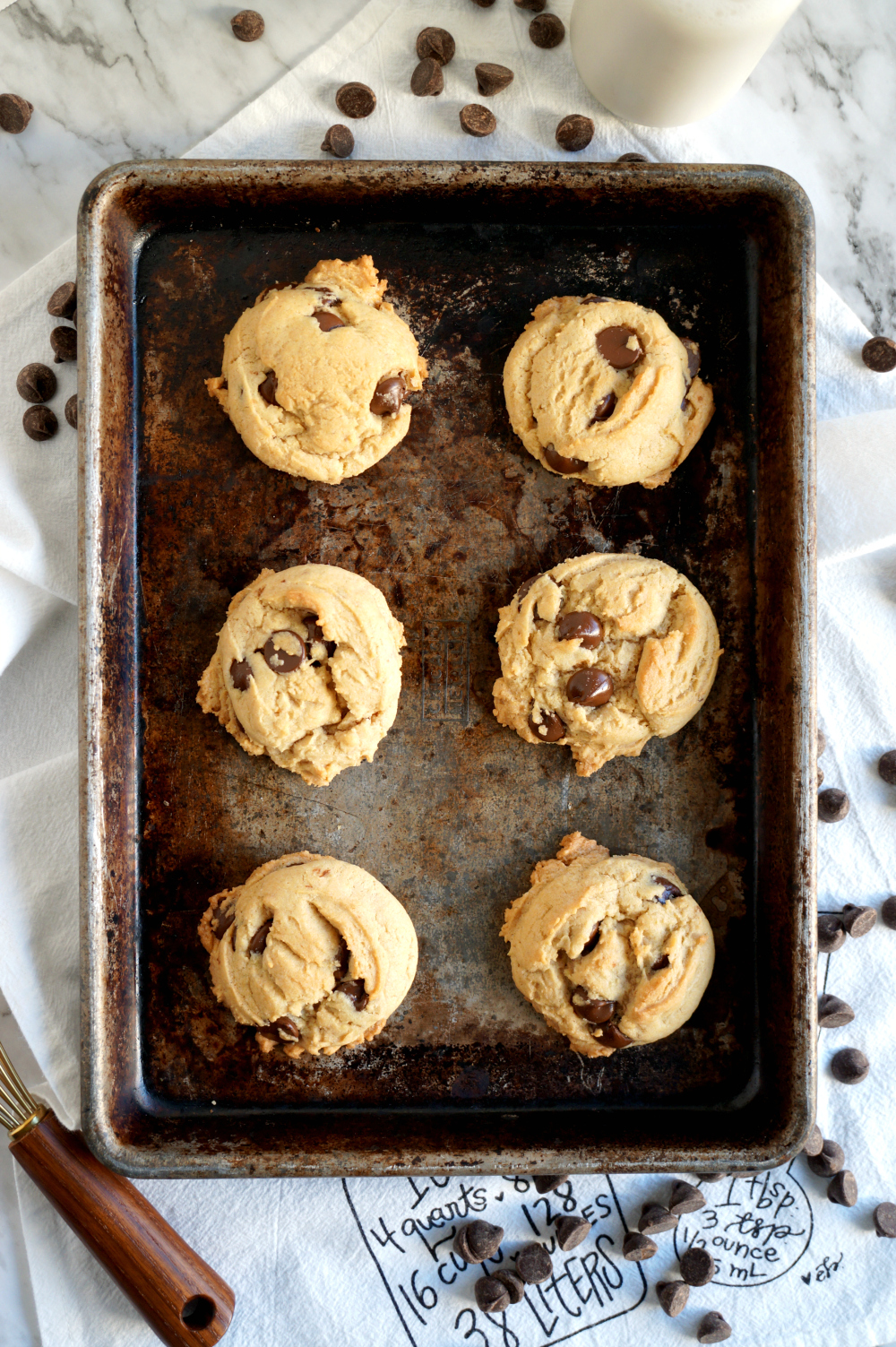 I won't lie, I have definitely been sitting on this recipe for a while. Initially, I was saving it for video, but then I figured - who says I can't ALSO make a video for it later? I can't make you guys wait for these vegan chocolate chip cookies forever! They are truly perfect, and I am not bragging when I say I have blown the mind of quite a few omnivores with these. No, I didn't convert them to veganism but well... when someone says these are "the BEST cookies they've ever had," it's a start!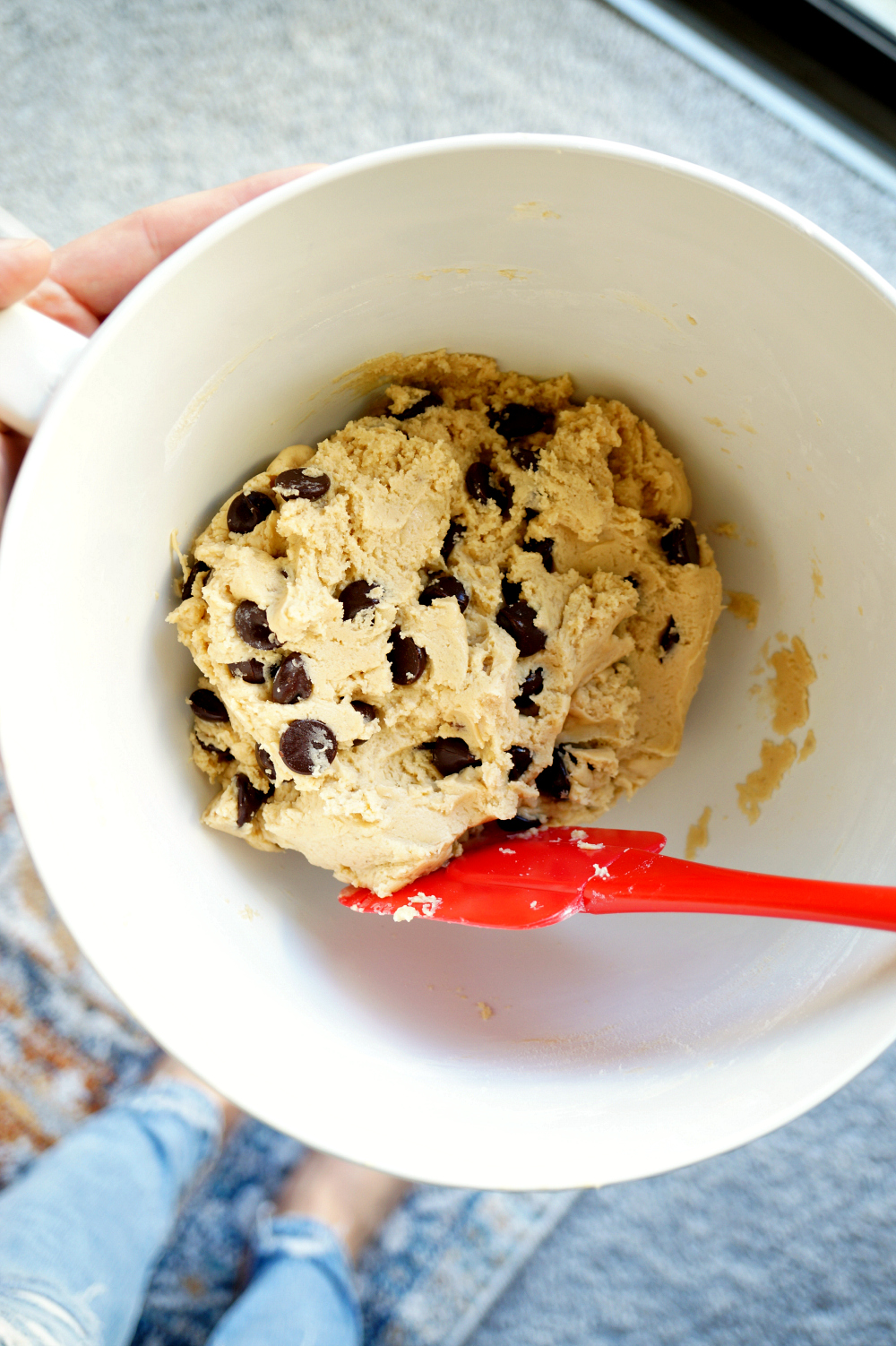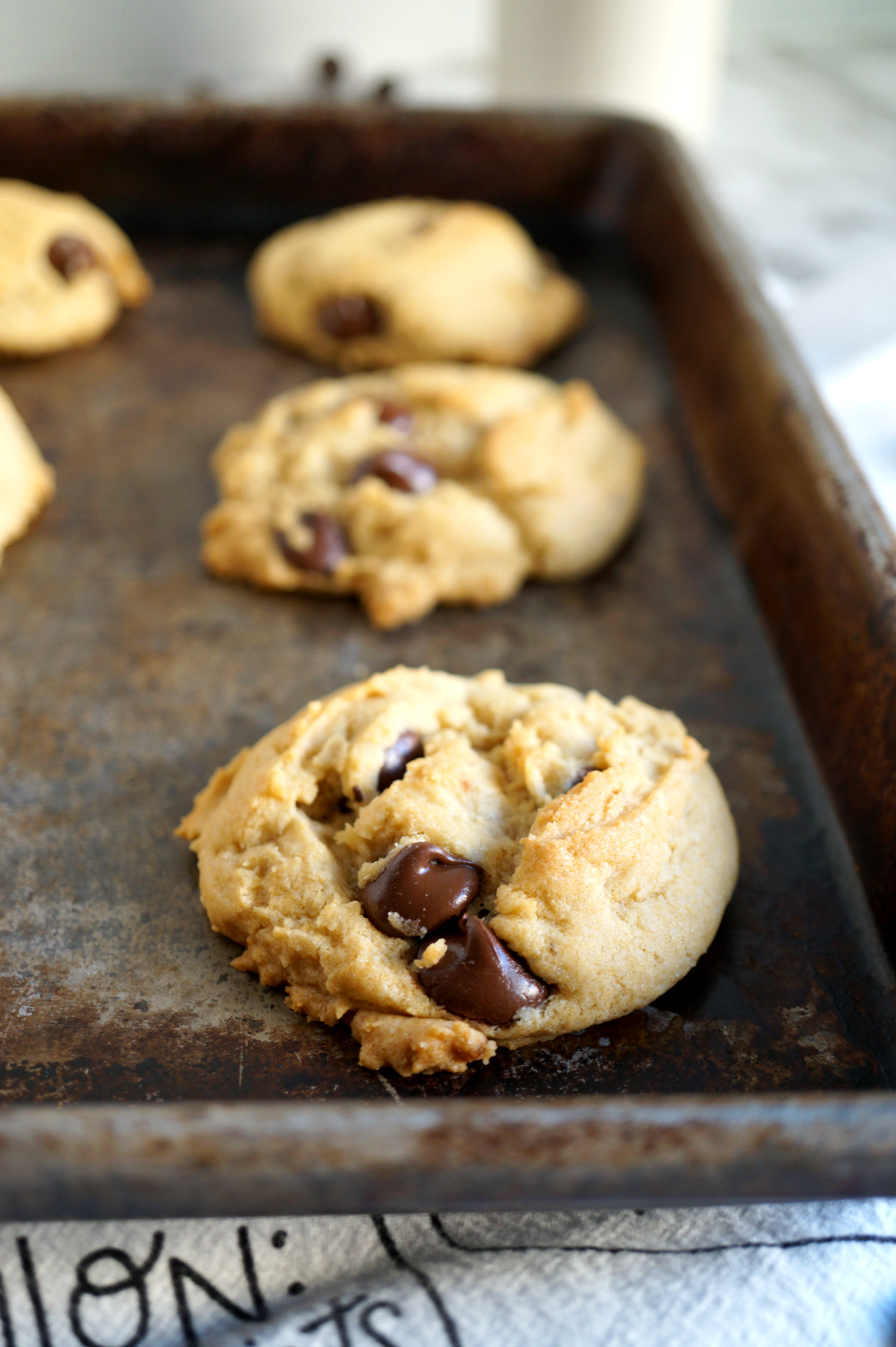 I have to admit I have shared this recipe on the blog before, but not in its pure form! It's hidden in these cherry pistachio cookies, and Oreo-stuffed cookies, and I made a variation of them for these copycat Levain cookies! Through all these different recipes, I figured out a few things that worked best - half shortening and half vegan butter give the best texture, as all shortening makes them too stiff (though a bit of milk in the cookie dough helps!), and all butter (or coconut oil) makes them way too runny. I also had to solve the dilemma of the egg replacement. In this case, the best substitute is aquafaba, aka my beloved chickpea brine! I have tried using a "flax egg" as well with good results, but you can taste it in the cookies which I don't love. Aquafaba is flavorless, which works best for these vegan chocolate chip cookies!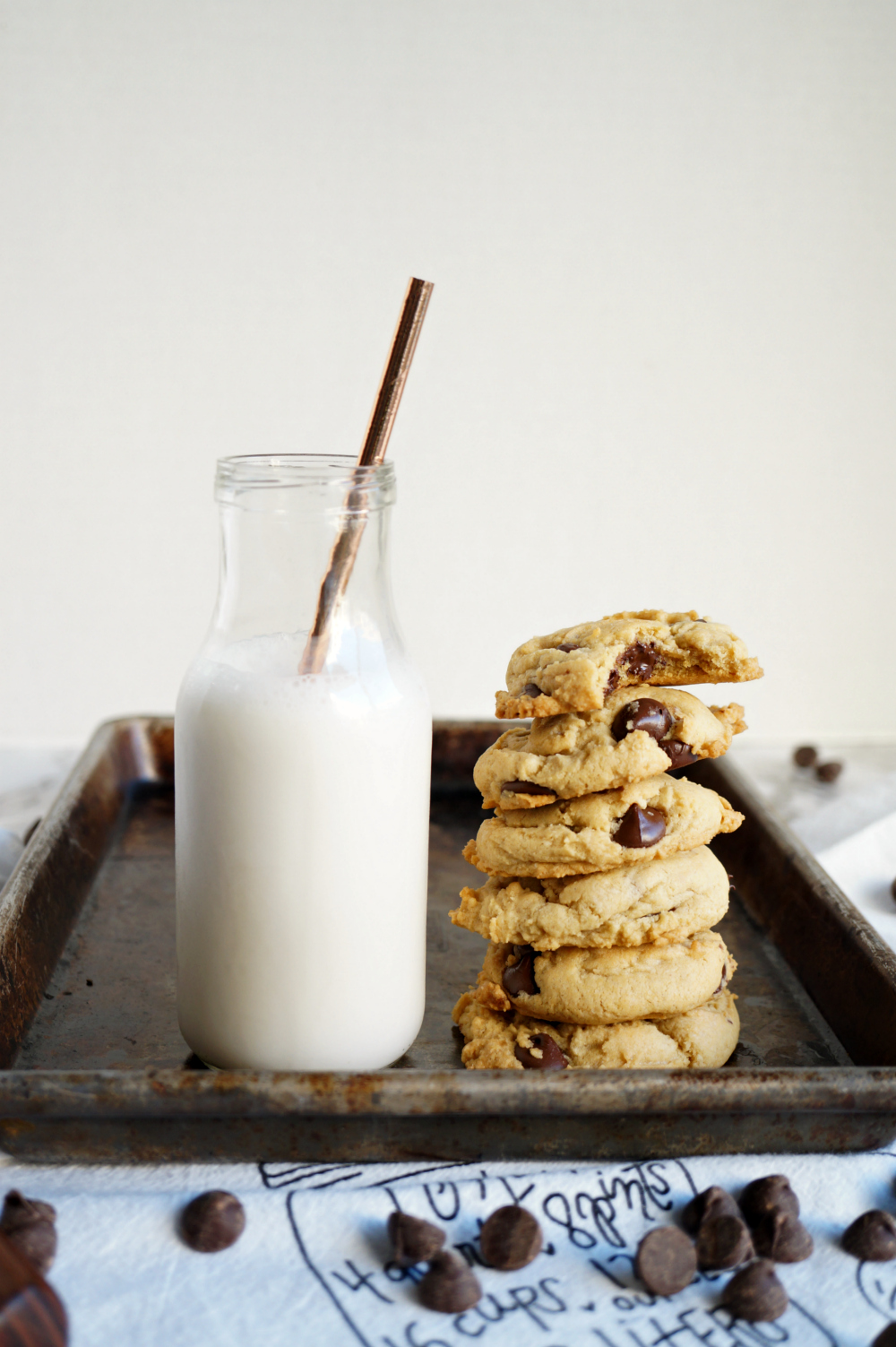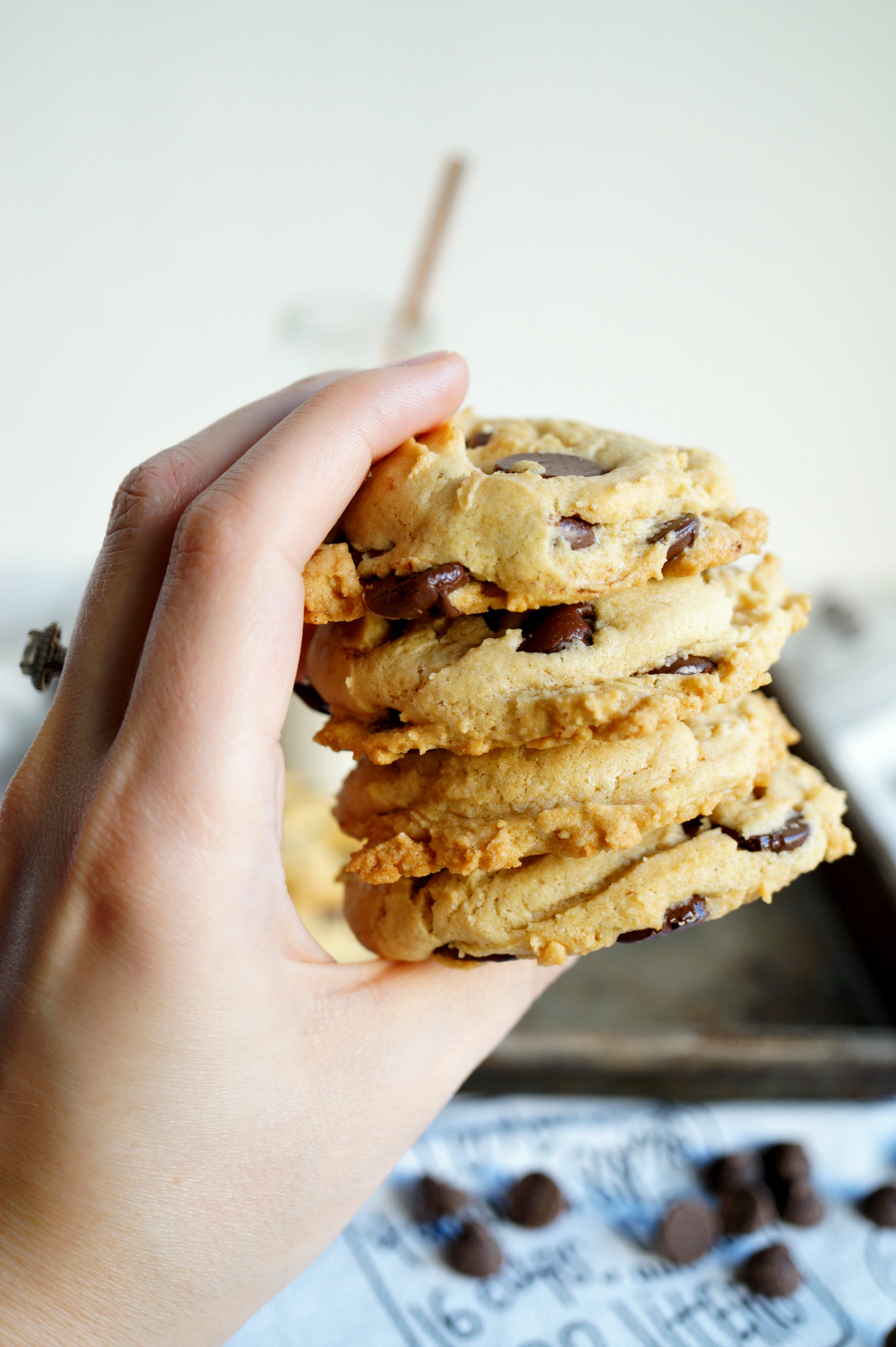 I really hope you guys will give my vegan chocolate chip cookies a try! They are my absolute favorite and they've become such a go-to recipe. Hope you love them as much as I do!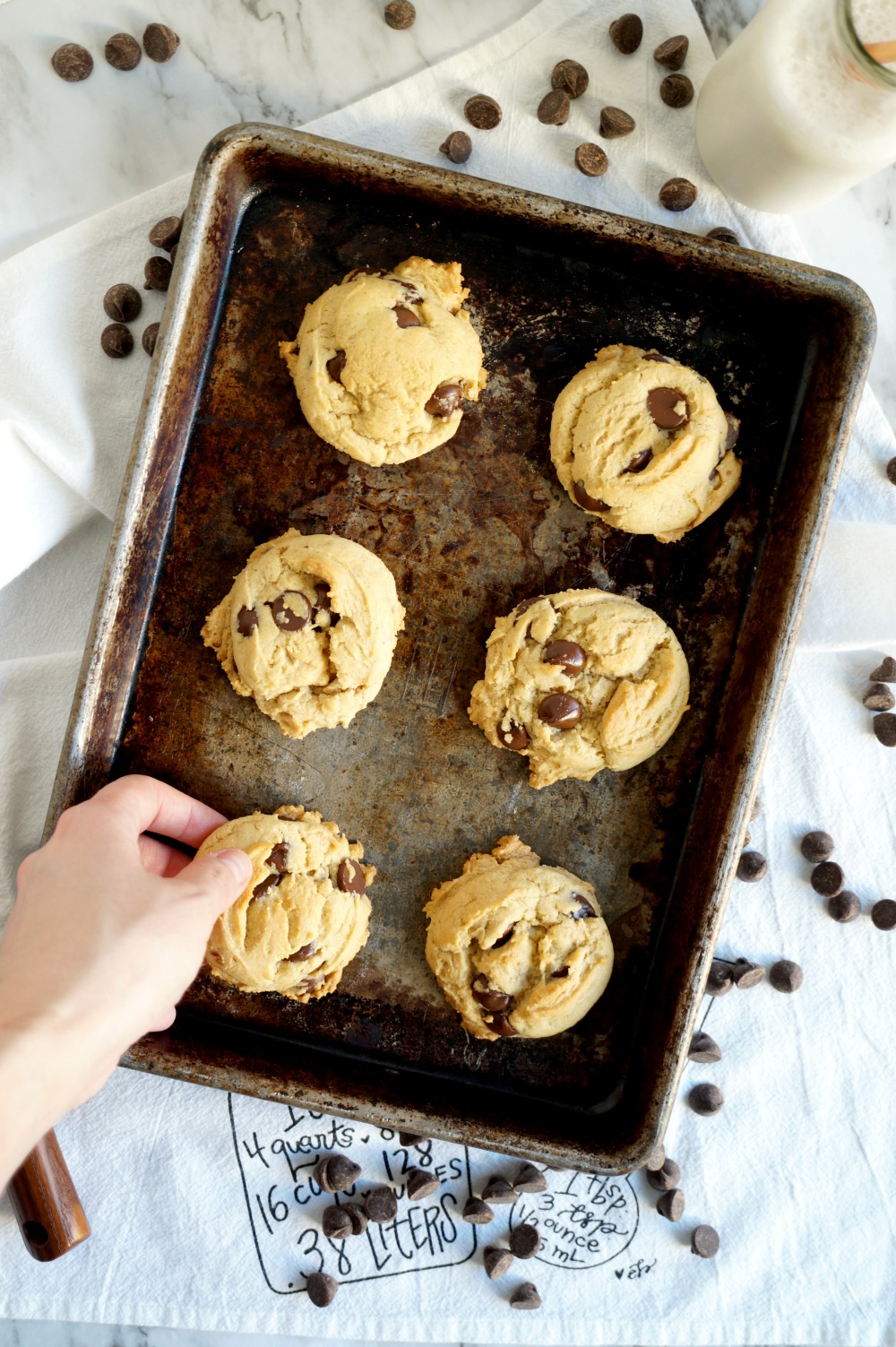 Tips for success:
Use half vegan butter and half shortening for best results! My favorite vegan butters for baking are Pure Blends Avocado Oil and EarthBalance. My favorite shortening is Spectrum Organic, but I have also used Nutiva shortening with good results! You can also use coconut oil instead of vegan butter, but I'd recommend using refined (so it does not have coconut flavor).
Aquafaba is the liquid from canned chickpeas - just drain your chickpeas and save it in a jar next time you cook, and you'll have it ready for baking! Some people recommend using the liquid from "no salt added" chickpeas for better results, but I have always used regular chickpeas and they have worked just fine 🙂
Vegan chocolate chips are becoming easier and easier to find! My favorites are Guittard extra dark chocolate chips and Trader Joe's chocolate chips (the chunks are not vegan). Kroger's Simple Truth Organic brand chocolate chips and chunks are also vegan!
the perfect vegan chocolate chip cookies
These are really the PERFECT Vegan Chocolate Chip Cookies! Easy to make, delicious, and they taste just like "regular" cookies - but they just happen to be egg free and dairy free!
Author:
Valentina | The Baking Fairy
Ingredients
¼ cup vegan butter
¼ cup vegan shortening
¼ cup granulated white sugar
½ cup packed dark brown sugar
3 tablespoon aquafaba (chickpea brine)
1 tablespoon vanilla extract
1¼ cups all purpose flour
½ teaspoon baking powder
½ teaspoon baking soda
½ salt (I love using smoked salt!)
1 cup vegan chocolate chips
Instructions
In a medium bowl, beat together the vegan butter, vegan shortening, white sugar, and brown sugar together until light and fluffy.
Add in the aquafaba and vanilla, and beat until combined.
Stir in the flour, baking powder, baking soda, and salt until the cookie dough comes together. Finally, mix in the chocolate chips.
Refrigerate dough for 30-60 minutes until solid.
When ready to bake, preheat oven to 350F and line 2 baking sheets with silicone liners or parchment paper. Scoop out cookies, and bake for 15 minutes until golden brown and delicious!
*Disclosure: I am part of the Amazon Associates Program, and there may be affiliate links on this page. If you buy anything through my website, I will receive a small percentage of the profit at no extra cost to you. Thank you for supporting my blog!*