This Vegan Lemon Zucchini Loaf Cake is soft, fluffy, and so delicious. It is packed with fresh springy flavors and topped with a zesty lemon glaze.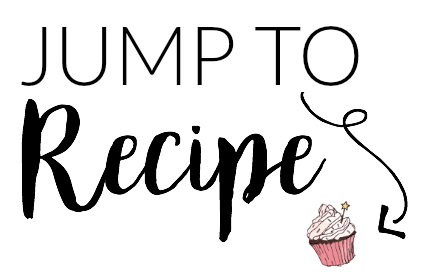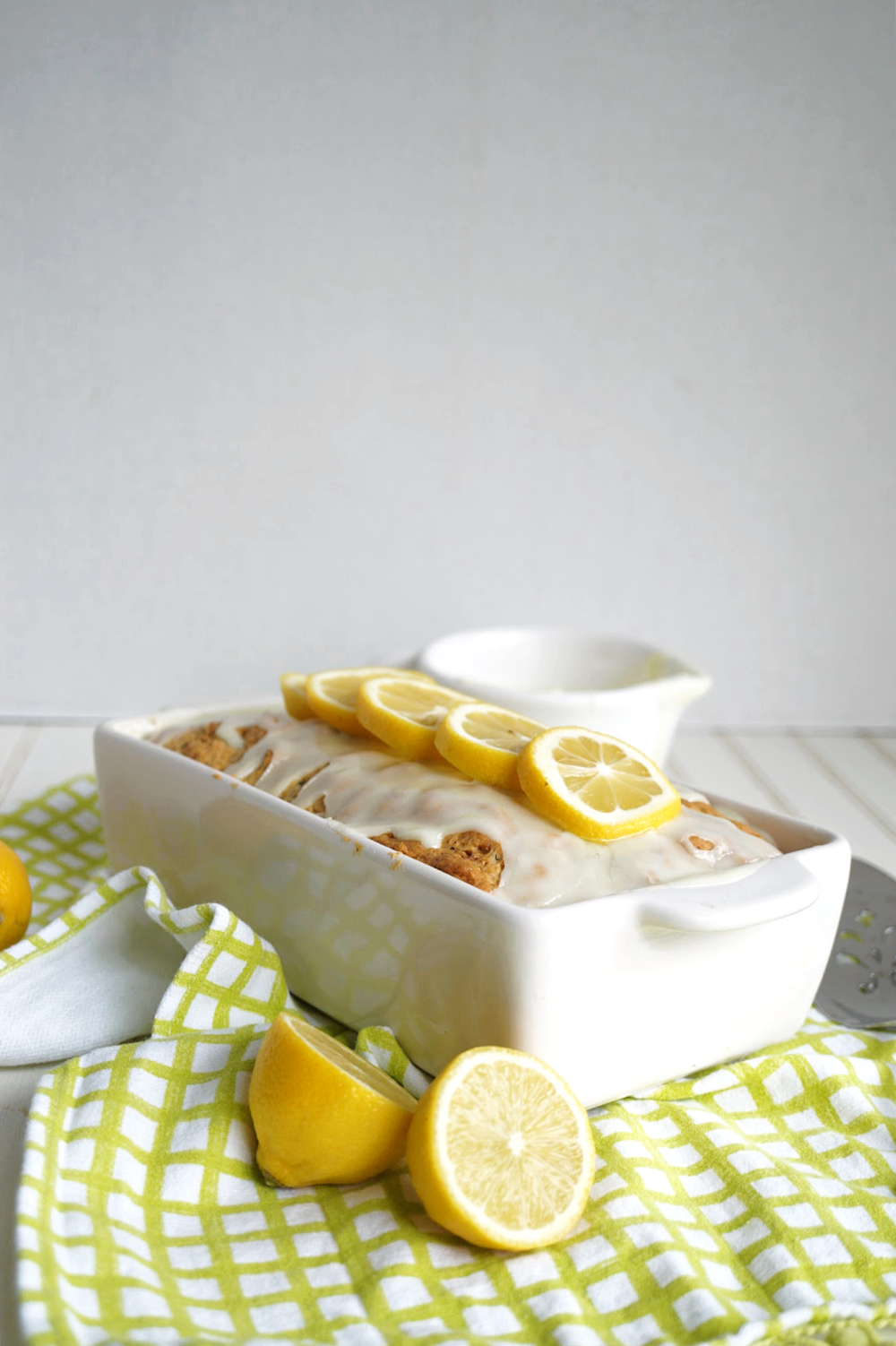 Hi friends and happy Monday! I have a delicious new recipe for you today that is perfect for spring. This Vegan Lemon Zucchini Loaf Cake is easy to whip up and uses some fridge and pantry staples to create a fresh and yummy dessert! You start with basic vegan zucchini bread, but amp it up with lemon juice and zest in the batter, and top it with a zingy lemon glaze on top. I know lemon and zucchini may not be an intuitive pair, but they really do play so well together!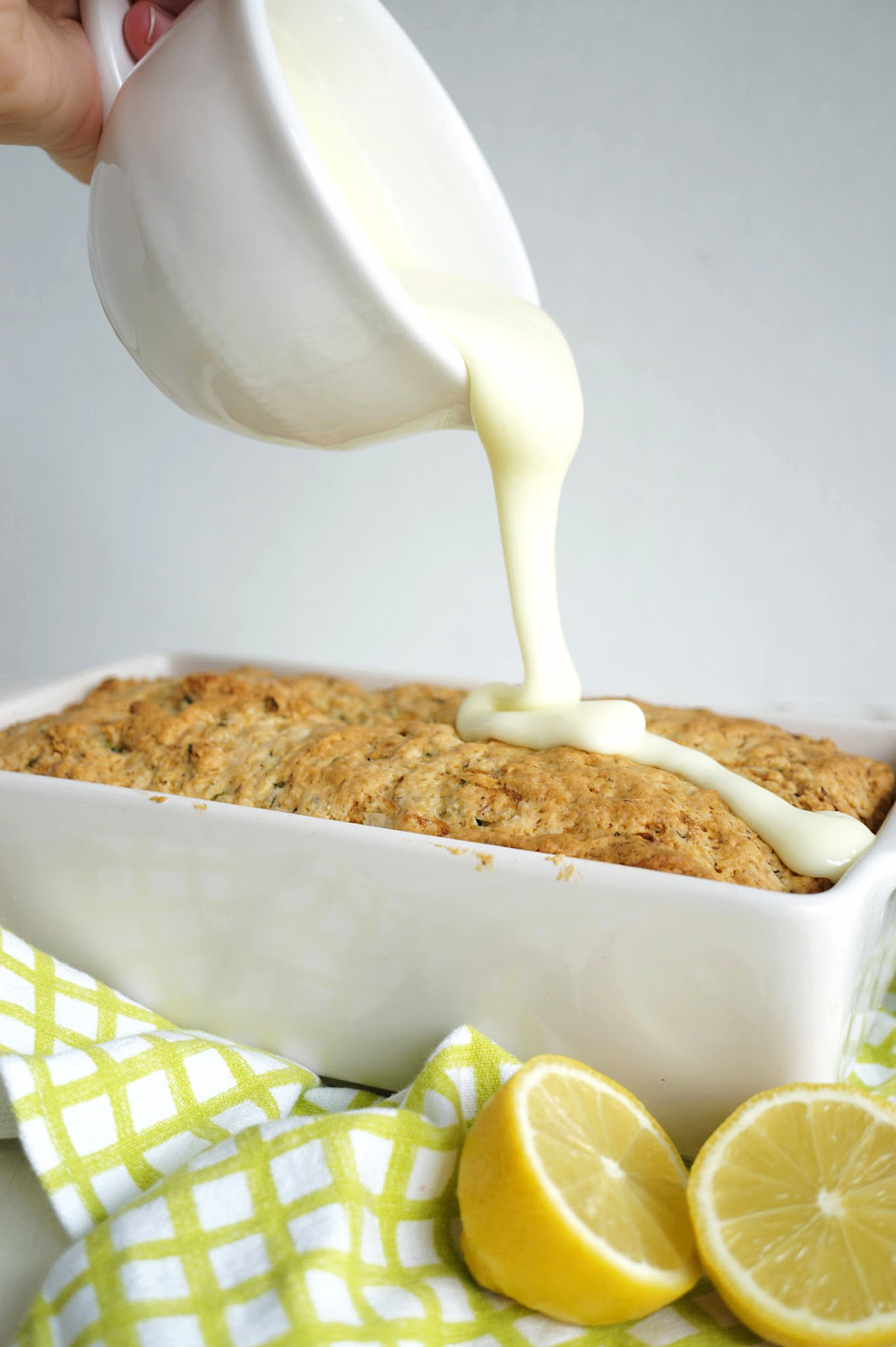 So as you may have read in my last post, I have two big announcements: 1, I have started a YouTube channel! I have been dabbling in videos for Facebook and IG, but now I have officially started a YT channel to keep all my videos in one place. And 2... I have launched a new series called Vegan Baking Basics! I hope to post weekly videos for the series to help build your vegan baking repertoire 🙂 This is not really related to today's lemon zucchini loaf, but I DID make a video for the recipe so be sure to check it out!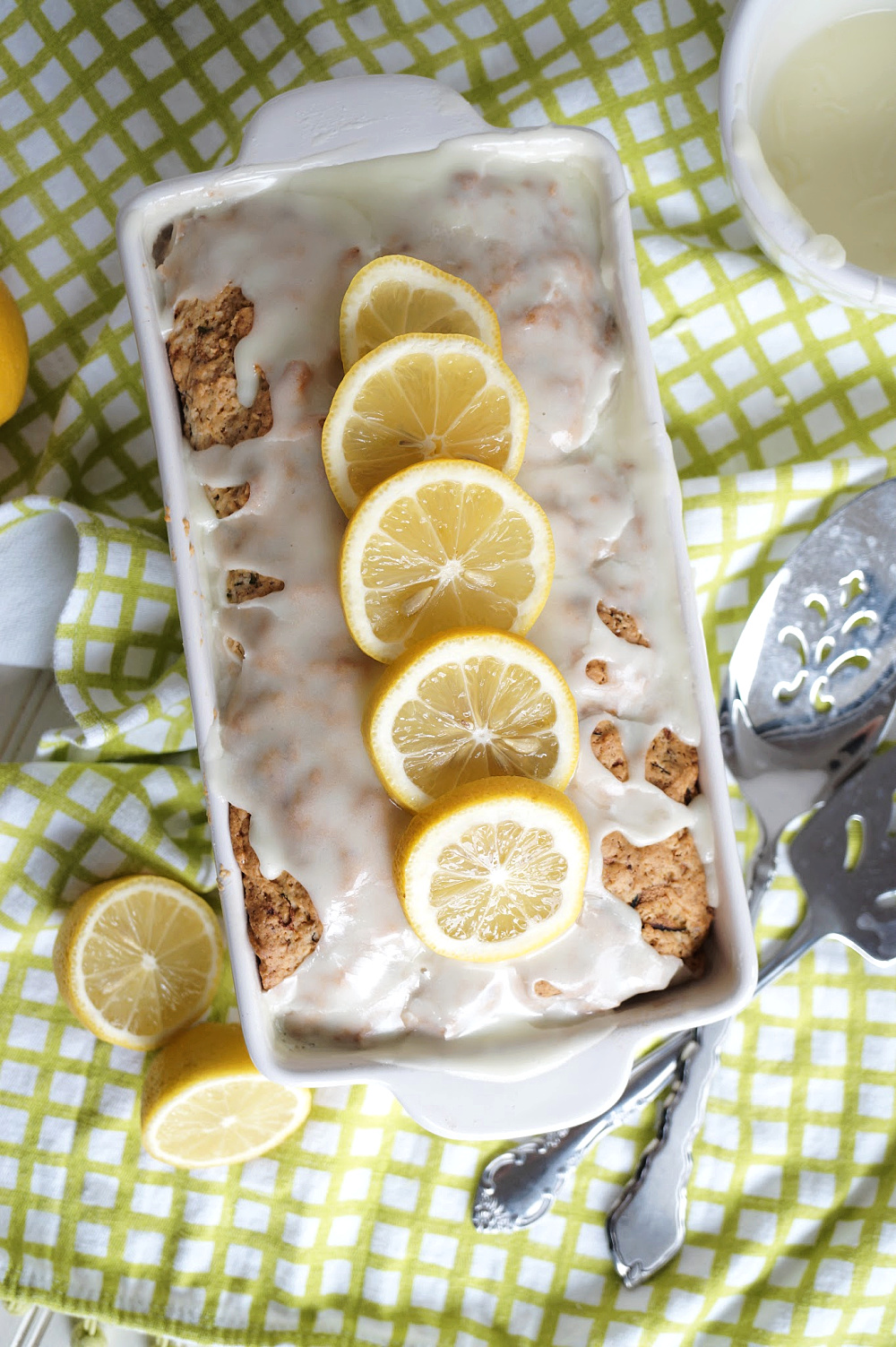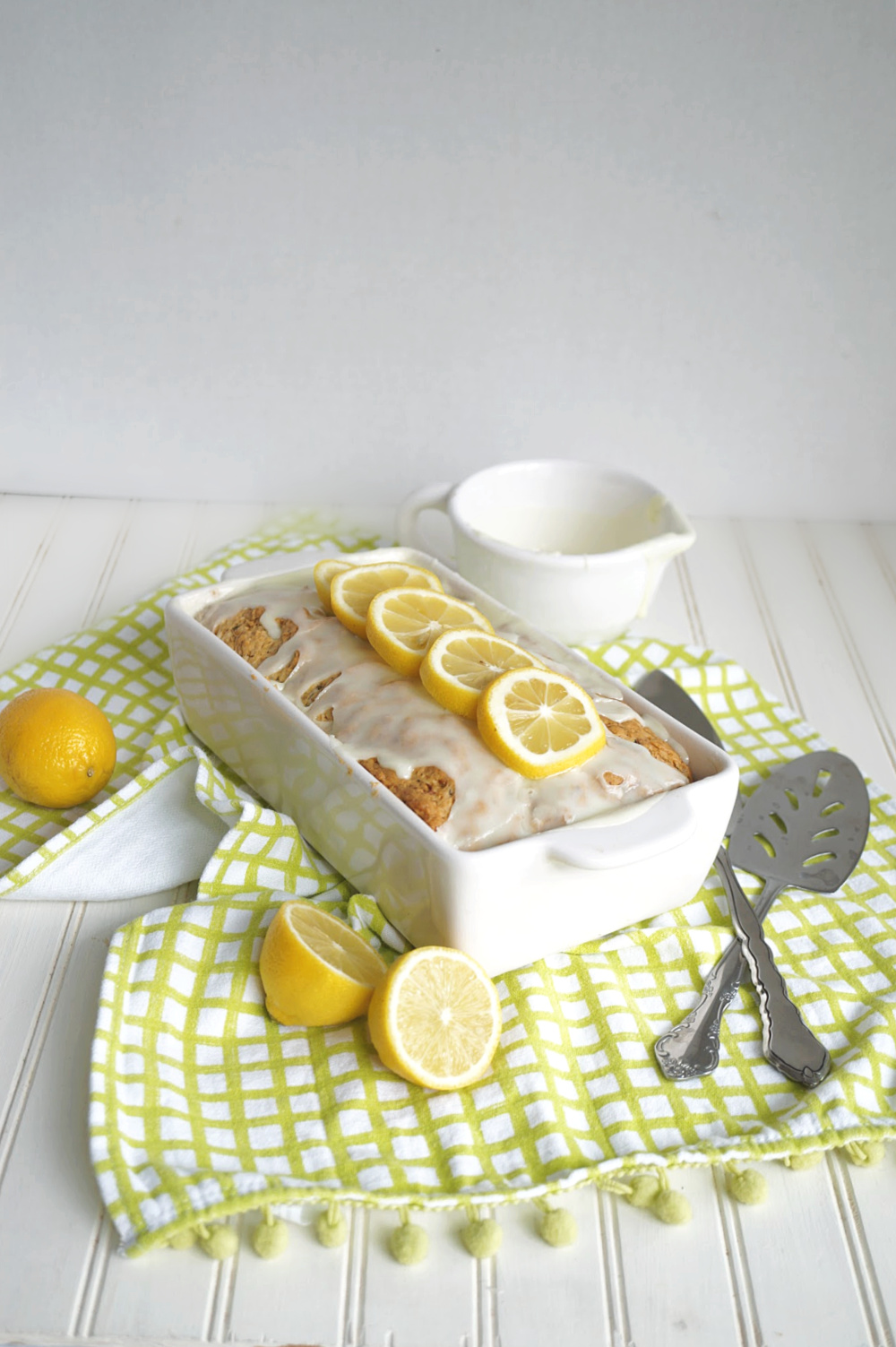 How are you guys holding up with all of the coronavirus stuff going on? In Dallas, we are under a shelter-in-place ordinance and with myself and my husband working in healthcare, we are trying our best to just stay home as much as possible. I've been doing curbside pickup for my groceries and it has been working really well! Some stuff has been sold out, but I've been able to get pretty much everything I need for my cooking and baking which is great 🙂 This vegan lemon zucchini loaf doesn't require many weird ingredients (the only one you may not have is the ground flaxseed, but that could be swapped with a different vegan egg replacer if you need to!), so I hope you will be able to make it. The fresh zucchini and lemon really make this such a good, light recipe.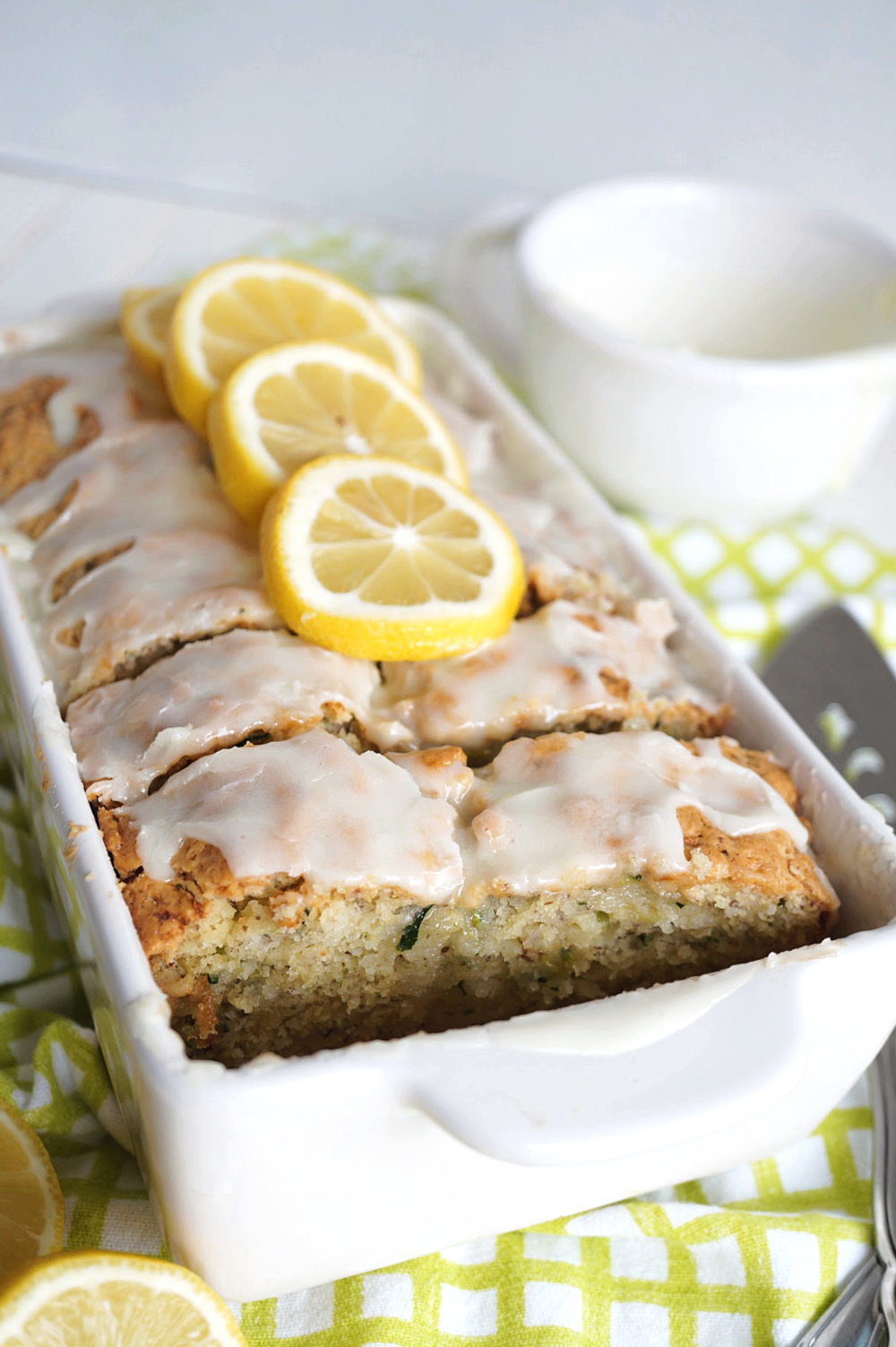 Tips for success for your vegan lemon zucchini loaf cake:
Squeeze the liquid out of the zucchini first! After you grate your zucchini, place it in a tea towel (or even a couple of layers of paper towels) and squeeze all the excess liquid out. This will keep your lemon zucchini loaf from being too soggy!
Be sure to zest your lemons before you juice them. This may seem kind of a "duh" thing, but zest your two lemons FIRST and then juice them. Cause once you cut and juice your lemons, there is no going back!
Feel free to use what you have in the house! You can substitute the white sugar for brown sugar, lemon can be substituted for a different citrus, and you can use any kind of summer squash. Make it work for what you've got!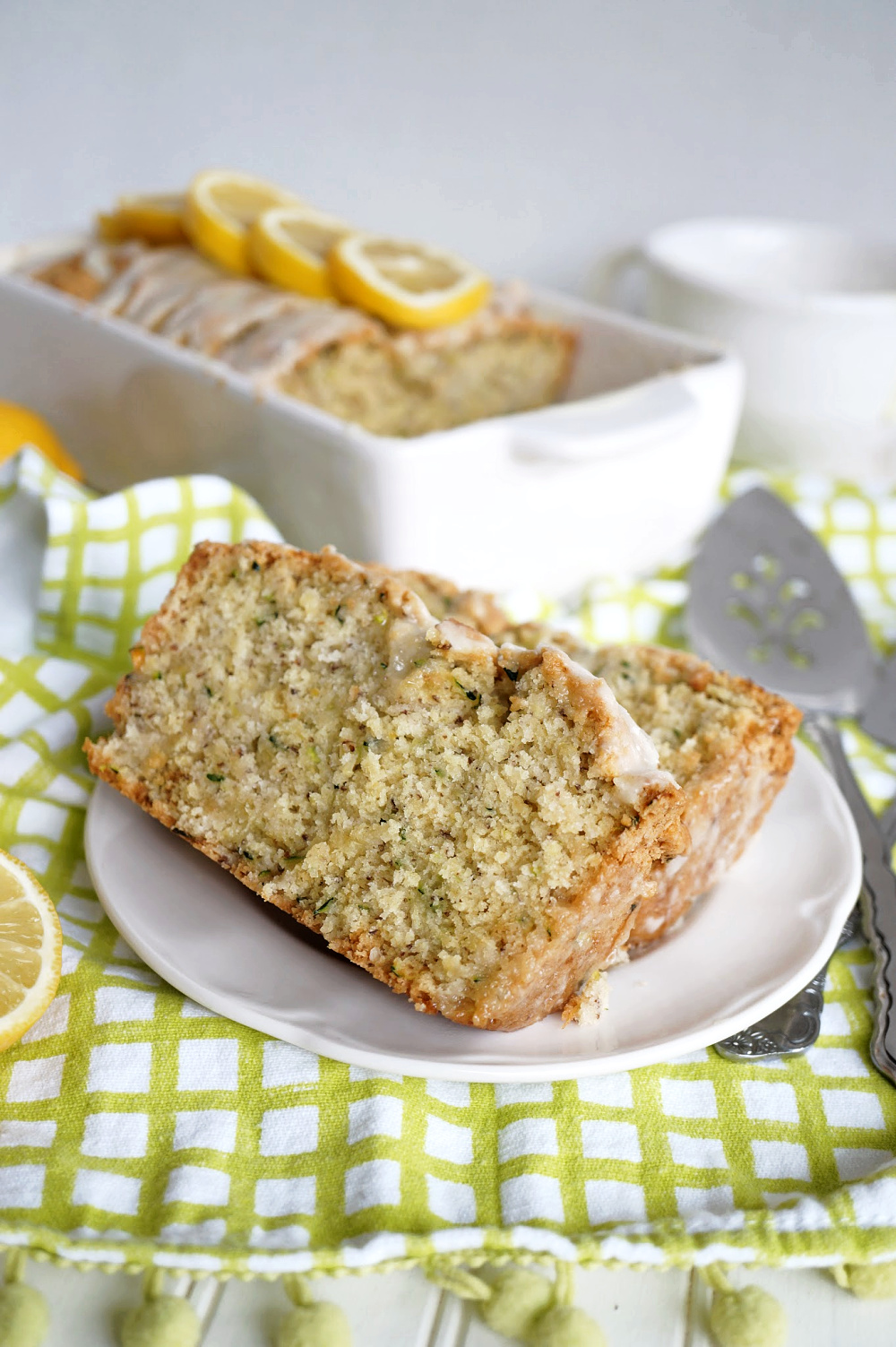 I hope you guys will give this vegan lemon zucchini loaf cake a try! It is so scrumptious and just the thing for these dreary housebound days! Happy baking!
vegan lemon zucchini loaf cake
This Vegan Lemon Zucchini Loaf Cake is soft, fluffy, and so delicious. It is packed with fresh springy flavors and topped with a zesty lemon glaze.
Author:
Valentina | The Baking Fairy
Recipe type:
Breads & Loaf Cakes
Ingredients
1 tablespoon ground flaxseed + 3 tablespoon water
1 zucchini, grated (about 1 cup)
¼ cup lemon juice (about 2 lemons)
zest of 2 lemons
¼ cup vegetable oil (can sub melted vegan butter or coconut oil)
¼ cup nondairy milk
2 teaspoon vanilla extract
½ cup white granulated sugar
2 cups all purpose flour
1 teaspoon baking powder
1 teaspoon baking soda
pinch of salt
*for the glaze*
¼ cup lemon juice (about 2 lemons)
2 cups powdered sugar
1-2 drops of yellow food coloring, as needed
Instructions
First, preheat the oven to 400F. Spray a 9x5 loaf cake with nonstick spray, or coat with vegan butter and flour. Set aside.
Next, prepare your flax egg. Mix the flaxseed with the water, and set aside while you prepare the rest.
Now, grate your zucchini, and place in a kitchen towel. Wrap the towel up tightly, and squeeze over the sink to get rid of all the excess water. This is essential so that your zucchini cake won't be a soggy mess!
Place your squeezed zucchini in a large bowl, and mix in the plant milk, lemon juice, lemon zest, oil, flax mixture, vanilla, and sugar.
Mix everything together, then add in the dry ingredients - flour, baking powder, baking soda, and salt. Batter will be thick!
Pour the batter into the pan, and pat down to make an even layer.
Bake in preheated oven at 400F for about 5 minutes, then lower heat to 350F, and bake for 35-40 more min. Don't open the oven or take the bread out when you turn down the temperature.
Let bread cool slightly, then remove from pan to finish cooling completely.
While the loaf cake cools off, make the lemon glaze. Combine the lemon juice with the powdered sugar, a spoonful at a time, until a smooth, thick glaze forms. Add some food coloring if desired.
Pour the glaze over the top of the cake, and enjoy!
*Disclosure: I am part of the Amazon Associates Program, and there may be affiliate links on this page. If you buy anything through my website, I will receive a small percentage of the profit at no extra cost to you. Thank you for supporting my blog!*