This Basic Vegan Frosting takes just 5 minutes to make, and it tastes delicious! Use this basic recipe as a blank canvas and flavor it to fit whatever sweet treat you are making.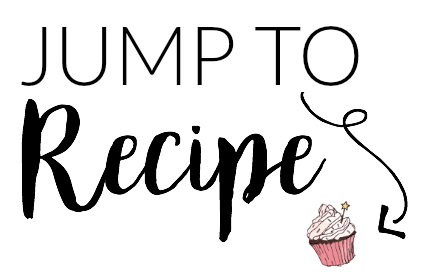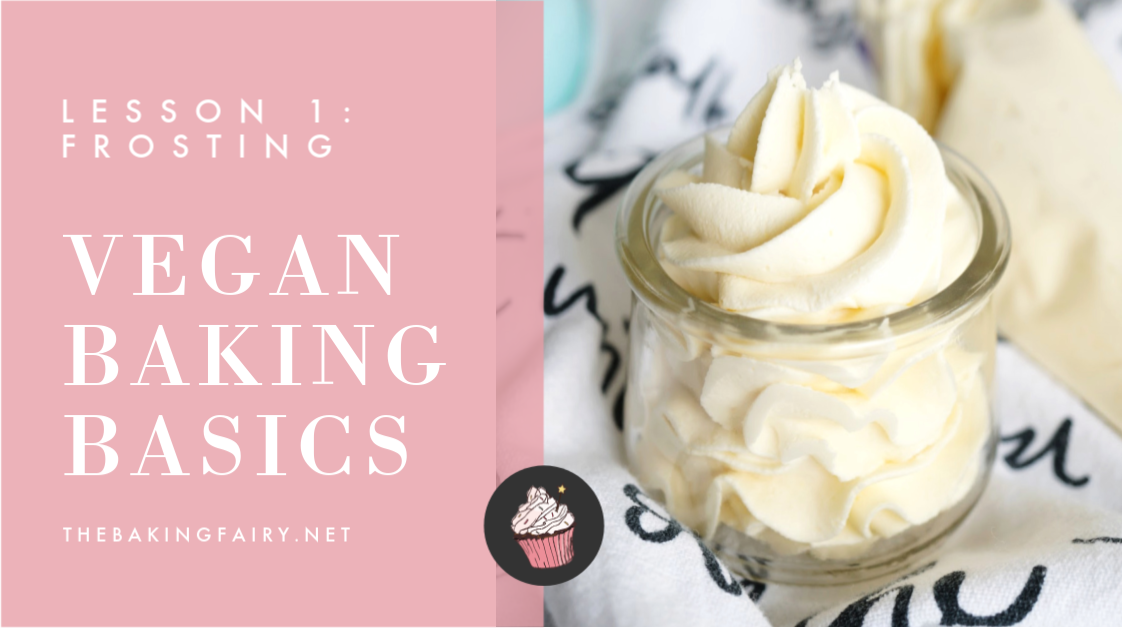 Hi friends and welcome to the first installment (or should I say, lesson) of my Vegan Baking Basics series! I figured we would start with the simplest recipe first, so today we are talking about Basic Vegan Frosting! This seriously could not be easier. Three ingredients, 5 minutes, no cooking or baking required, and you are rewarded with homemade frosting that is much tastier than anything you can buy at the store 🙂 Let's get started!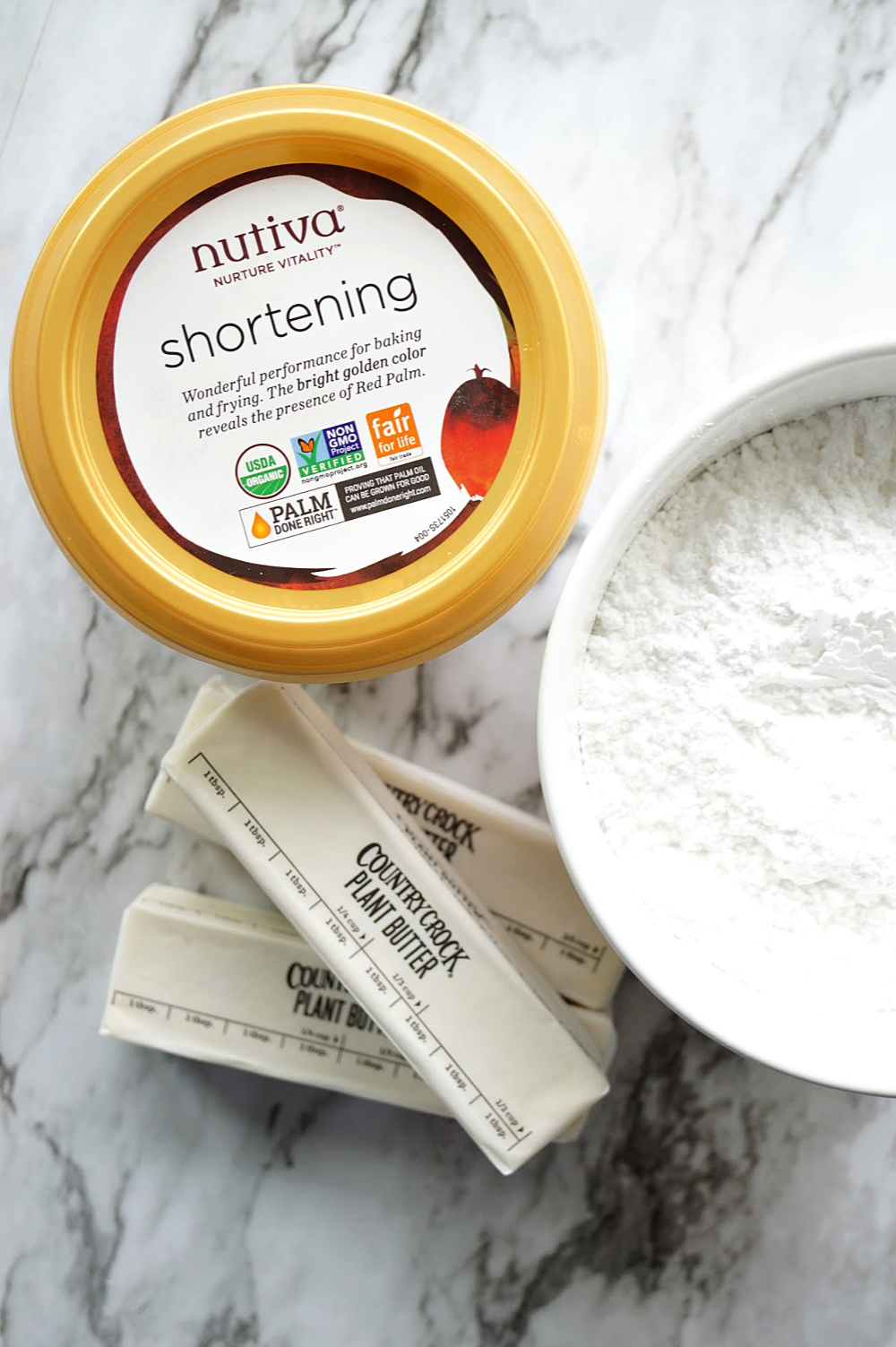 What do you need to make basic vegan frosting?
Like I mentioned above, you literally just need three ingredients. No lie!
Vegan butter
Vegan shortening
Powdered sugar
As far as brands go, everyone has their favorite (and this will also be influenced by where you live and what you have available). Personally, my current favorite vegan butter is Country Crock Plant Butter made with avocado oil. I have also tried the almond oil version and I was a fan! I know they sell an olive oil variety as well, but I haven't bought that because I am afraid it may be too strongly flavored for baked goods. Avocado and almond oil are both super neutral and work really well. In the past, Earth Balance was pretty much the only option and it is still a very good and valid option. I've used it plenty of times and it works great!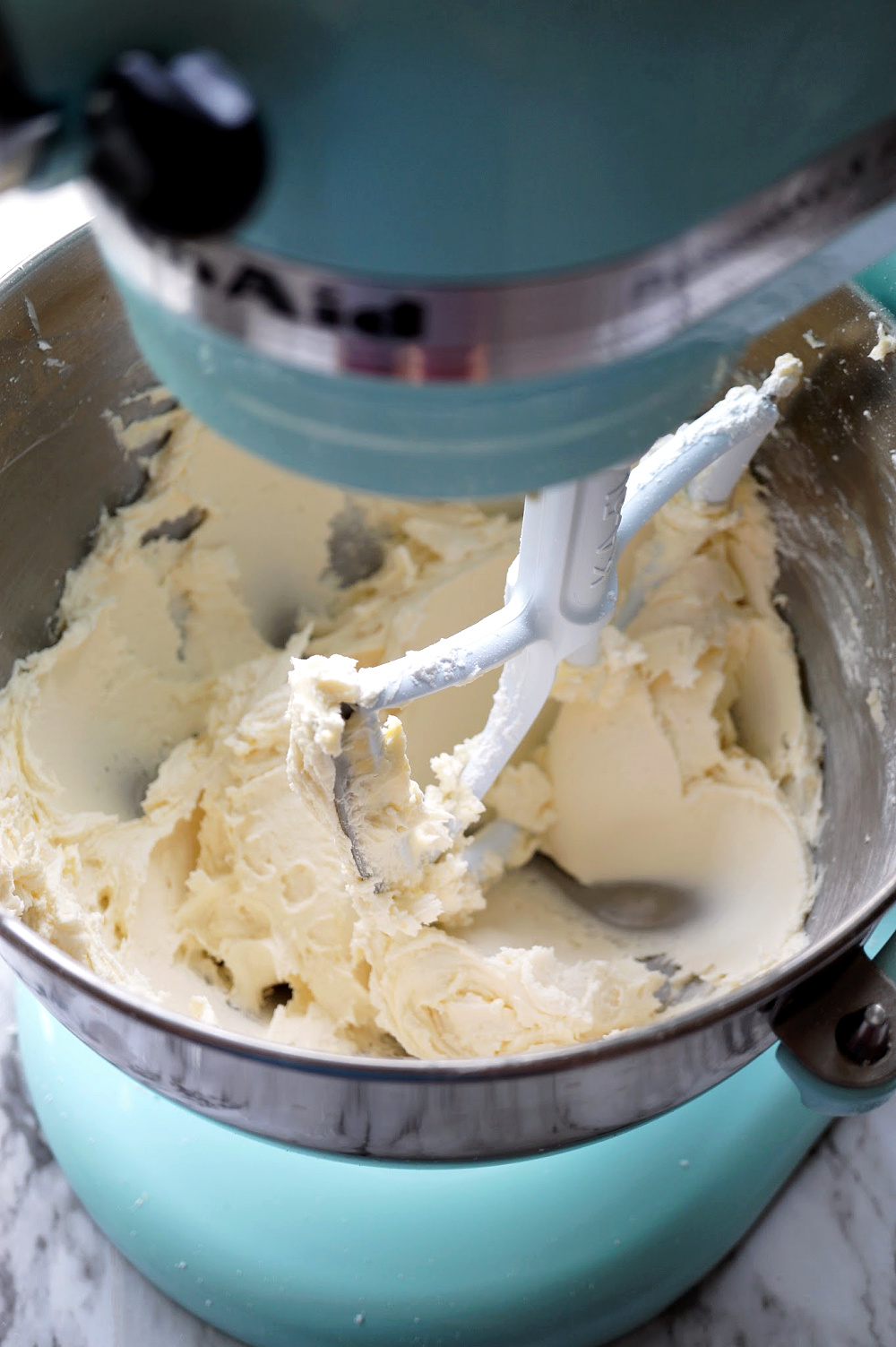 As far as the shortening, pretty much all shortening is technically vegan. However... and this is just my personal preference... but because this shortening is not being cooked in any way, there really is no way to hide the flavor. So picking a high quality shortening that tastes good will make a HUGE difference. Can you technically use Crisco? Sure. Does Crisco taste very good solid at room temperature? Not really 😉 The shortening I am using today is Nutiva red palm shortening which is excellent. It also has a nice buttery yellow color for that faux butter effect (LOL). My other personal favorite is the shortening by Spectrum. That one is pure white so it works great on taking on coloring! Both are great options that I have personally tried, but I would recommend looking around at your local grocery store and seeing what they carry. If you have an option of going to a natural grocery store like Sprouts or Whole Foods, I recommend that!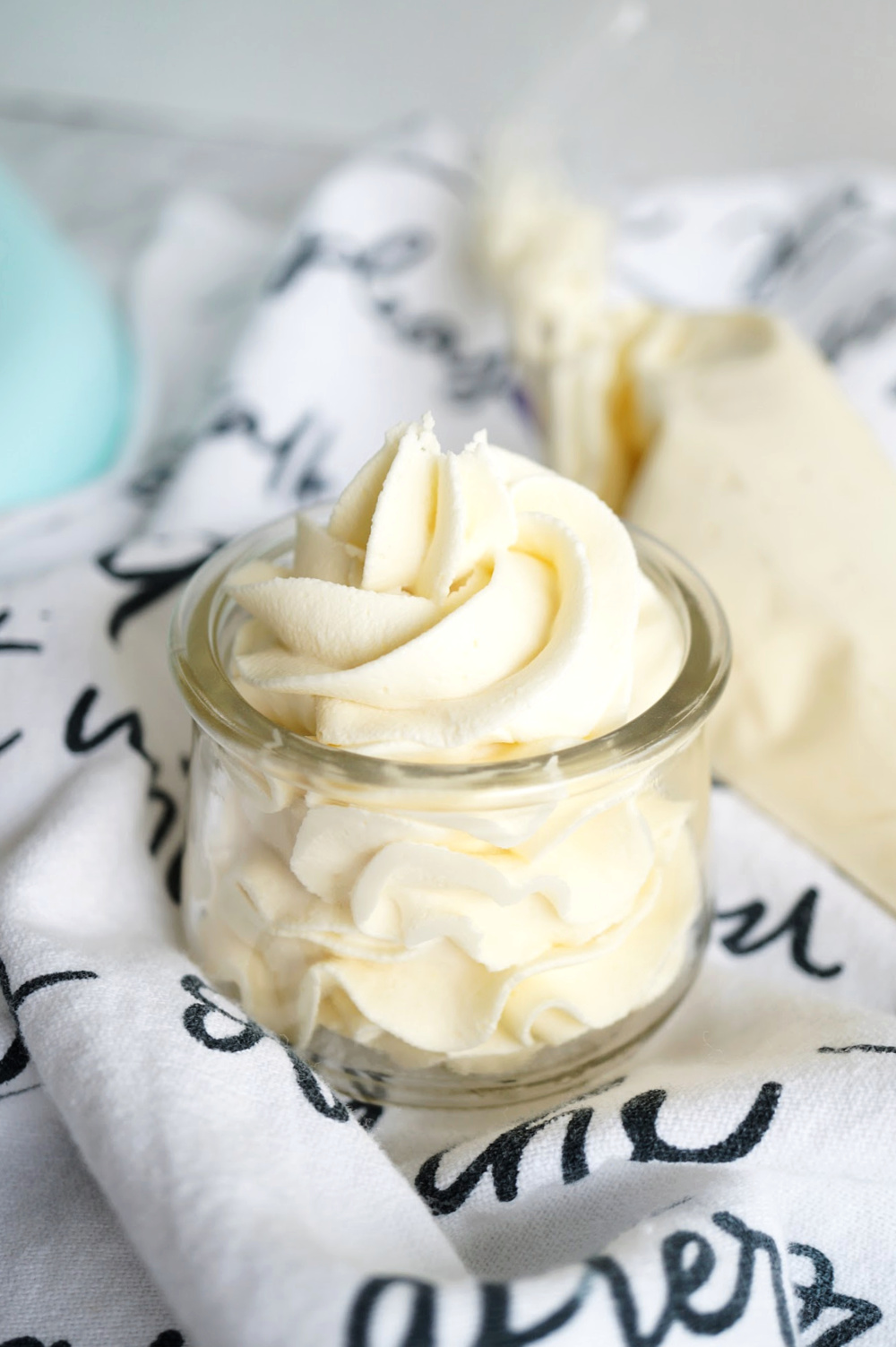 How do I make vegan frosting at home?
It is super simple, friends! Just beat together your vegan shortening and vegan butter until creamy, and then you add in powdered sugar until a thick frosting forms. I highly recommend using some sort of stand mixer or hand mixer to make this easier on yourself. But that's literally it. Once the frosting is made, then it's time for the fun part... personalizing your frosting for your own recipes!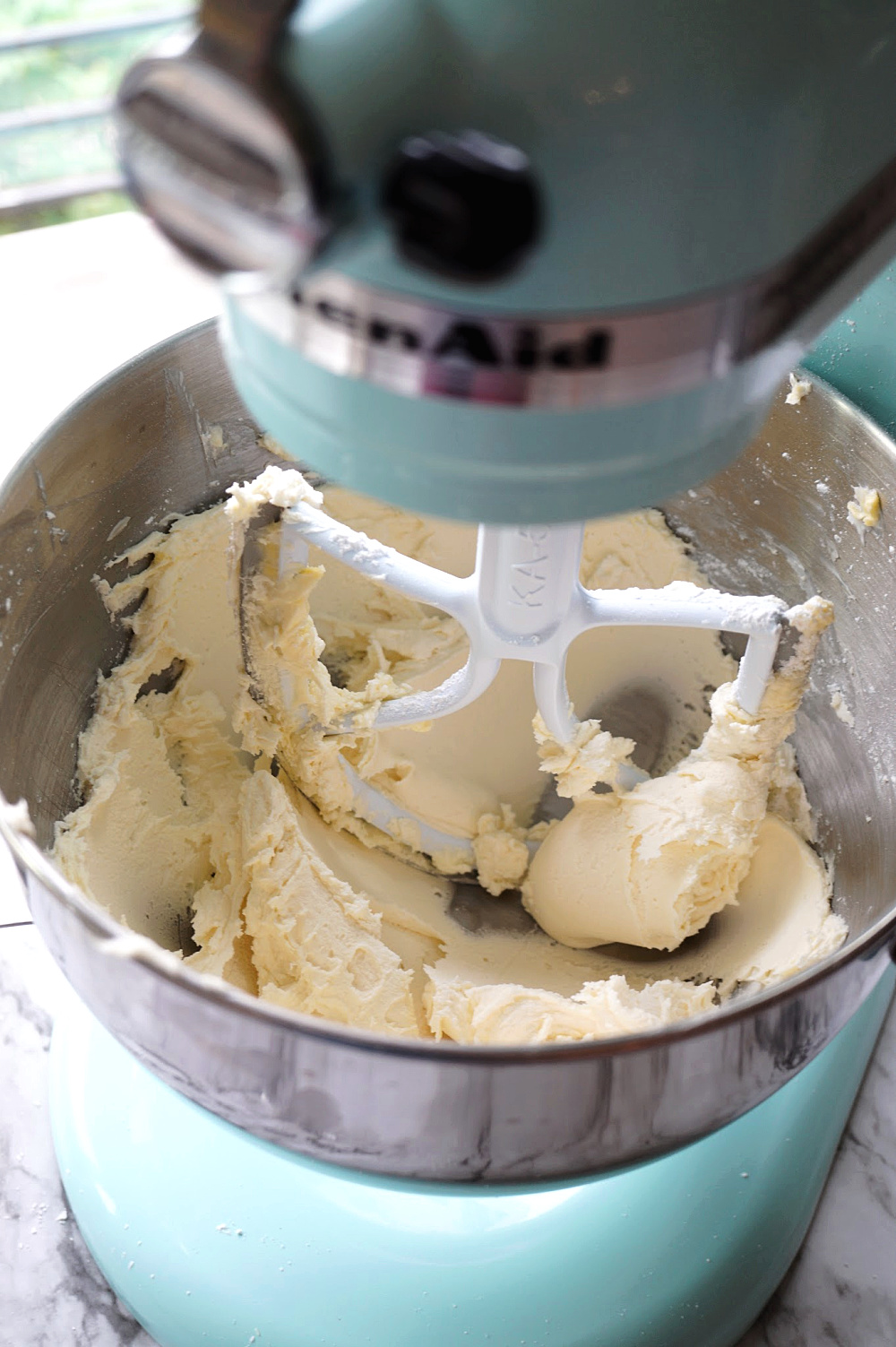 How can I flavor my basic frosting?
The possibilities are seriously endless! Here are some of my favorites:
Extracts and flavorings: kind of a duh moment, but don't limit yourself to just basic vanilla! You can add lemon extract, cherry, almond, peppermint... try it all!
Food coloring: don't be scared of a little color! Bright frosting makes a cake instantly party-ready.
Cocoa powder: CHOCOLATE frosting, anyone?! No need to find a separate recipe if you're craving some chocolate. Just add a few spoonfuls of cocoa powder to your frosting for instant chocolatey goodness. If this makes your frosting too thick, add a splash of nondairy milk to help thin it back out to fluffy frosting consistency.
Spices: this is especially handy in the fall - add cinnamon or pumpkin spice to your frosting for a warm and cozy flavor makeover.
Jams and fruit preserves: if you're needing fruit-flavored frosting, don't limit yourself to just using artificial flavoring. Jams are the perfect natural flavor source! Add a few spoonfuls to your frosting for a fruity twist. This will likely make your frosting more loose, so add a bit of extra powdered sugar to compensate.
Instant coffee: because coffee frosting is always a good idea! Add a few spoonfuls of instant coffee crystals or espresso powder to instantly create a coffee-flavored treat.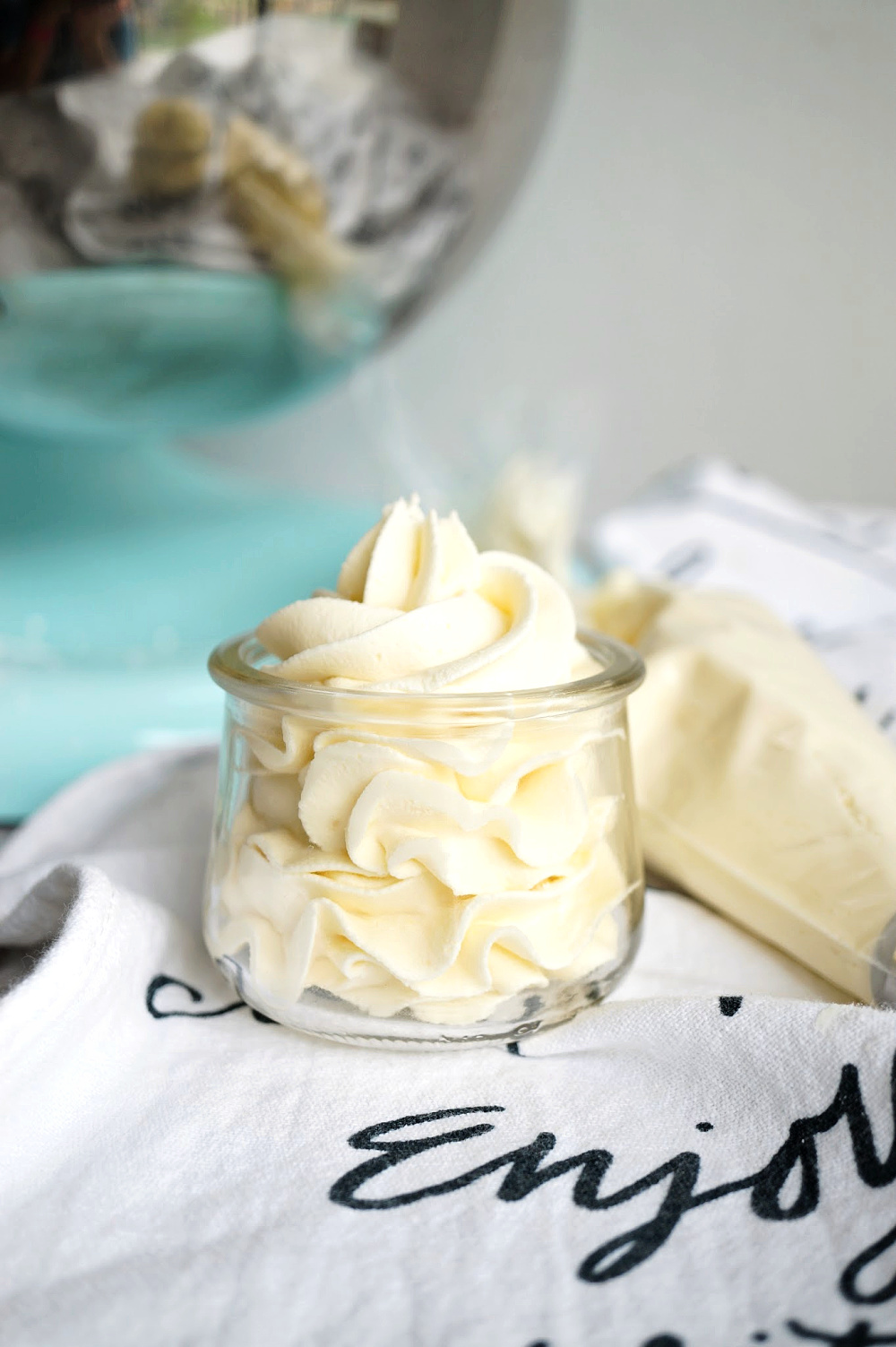 Be sure to check out the video so you can see me make this basic vegan frosting step by step, and talk through some troubleshooting issues! If you have any questions, please let me know 🙂 I can't wait to see you next week for our next lesson. In the meantime, HAPPY BAKING!
basic vegan frosting - Vegan Baking Basics
This Basic Vegan Frosting takes just 5 minutes to make, and it tastes delicious! Use this basic recipe as a blank canvas and flavor it to fit whatever sweet treat you are making.
Author:
Valentina | The Baking Fairy
Ingredients
½ cup vegan shortening
½ cup vegan butter, softened
2 cups powdered sugar
pinch of salt
Instructions
To make your basic vegan frosting, simply combine your shortening and softened vegan butter in the bowl of a stand mixer.
Beat until creamy and smooth, then add in the powdered sugar, about ¼ cup at a time, until fully incorporated. Frosting should be light and fluffy.
If your frosting is dry and doughy, add a few spoonfuls of nondairy milk and beat until combined. If your frosting is too soft and buttery, add more powdered sugar until it reaches desired consistency.
Add in your desired flavoring, such as cocoa powder, vanilla extract, food coloring, etc and enjoy!
*Disclosure: I am part of the Amazon Associates Program, and there may be affiliate links on this page. If you buy anything through my website, I will receive a small percentage of the profit at no extra cost to you. Thank you for supporting my blog!*