These Vegan Salsa Verde Enchiladas with Pecan Meat are delicious and simple to make with pantry staples! Change up your usual Tex-Mex night with this tasty plant-based dish.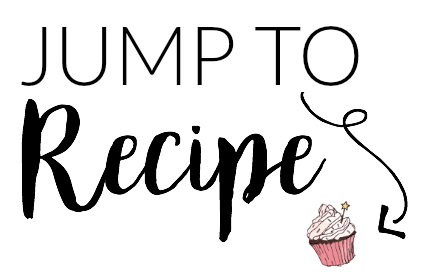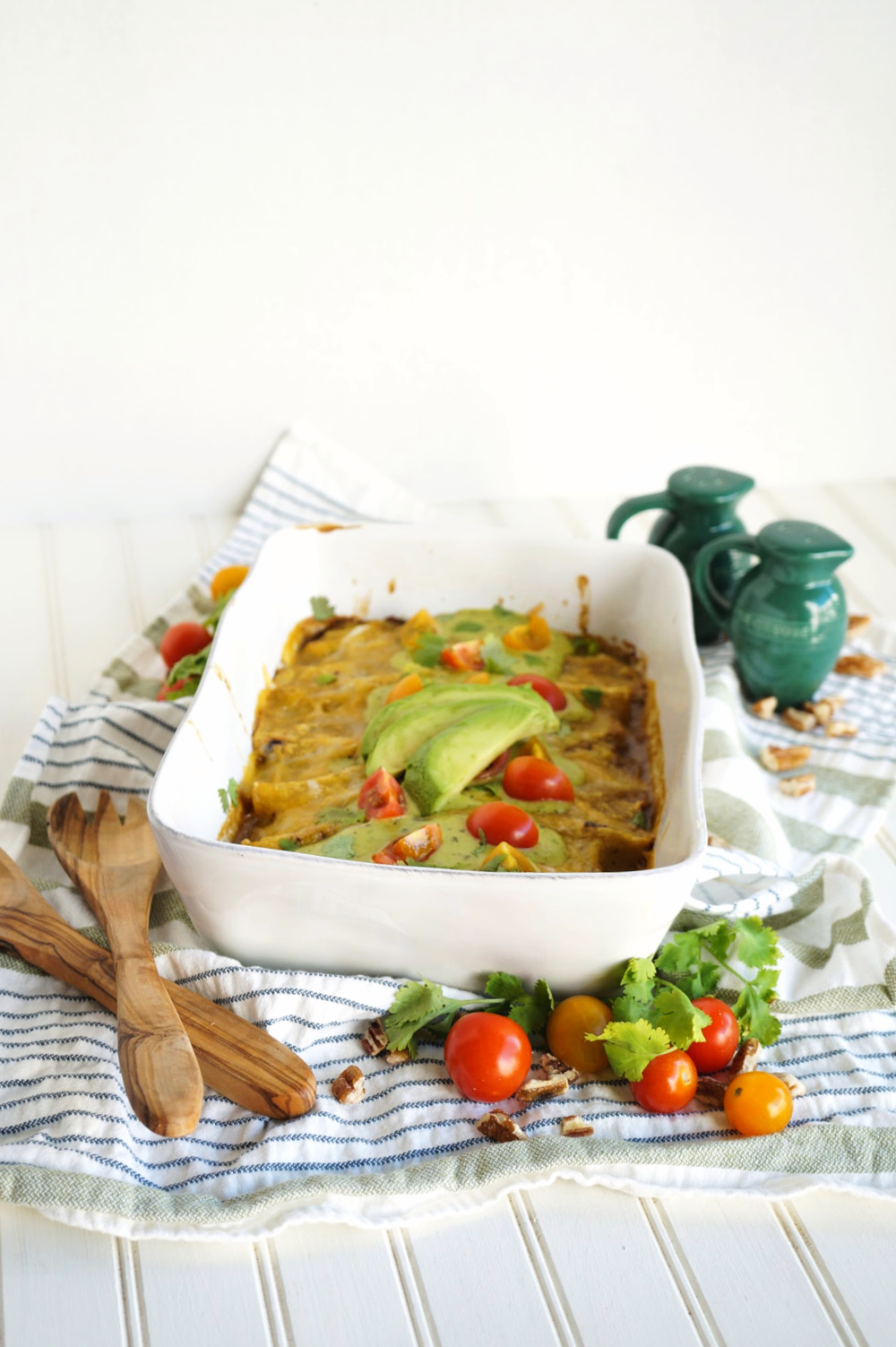 Happy Tuesday, friends! It is week.... 347987534 in quarantine, and I'm sure y'all are getting bored of eating and cooking the same ol' things. I know I am ???? Today's recipe is a remix of one of my favorite recipes on rotation, enchiladas! I usually fill these with a variety of veggies and beans, but I decided to try something a little different this time and made PECAN MEAT. So, without further ado, I present to you - Vegan Salsa Verde Enchiladas with Pecan Meat! This Tex-Mex inspired dish is simple, delicious, and packed with savory, satisfying flavors.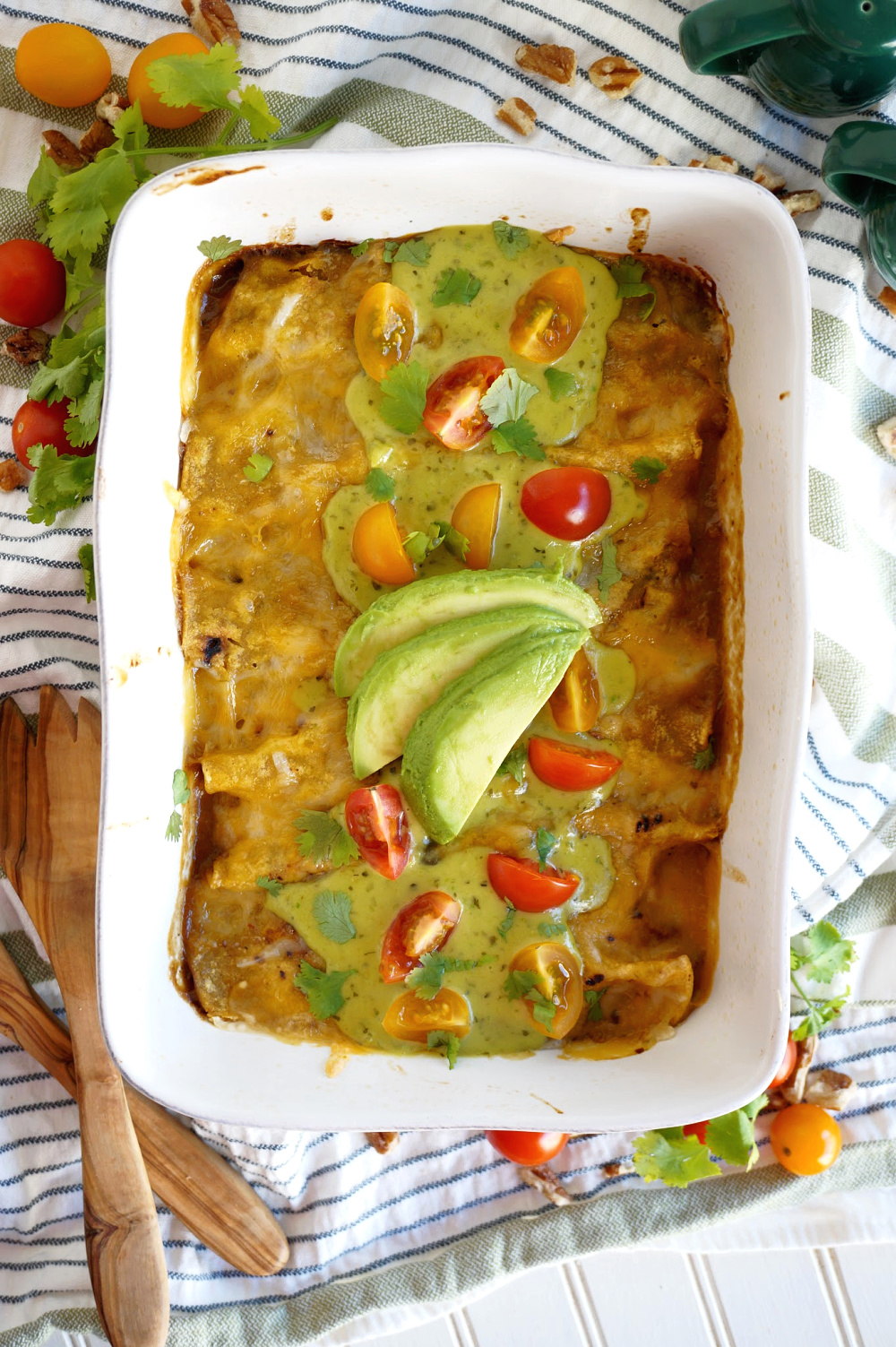 You must be thinking, "What in the world is pecan meat?!" I mean, it's pretty simple really. You take some pecans, combine them with onion, garlic, and spices in a food processor, and pulse them up until they resemble ground beef. You're then ready to use them as meat in any of your favorite recipes! For these salsa verde enchiladas, I combined my pecan beef with black beans, onions, peppers, and corn, stuffed them in toasted corn tortillas, and smothered the whole thing in green enchilada sauce. It's not nearly as scary or time-intensive as it sounds, and these enchiladas are absolute flavor bombs!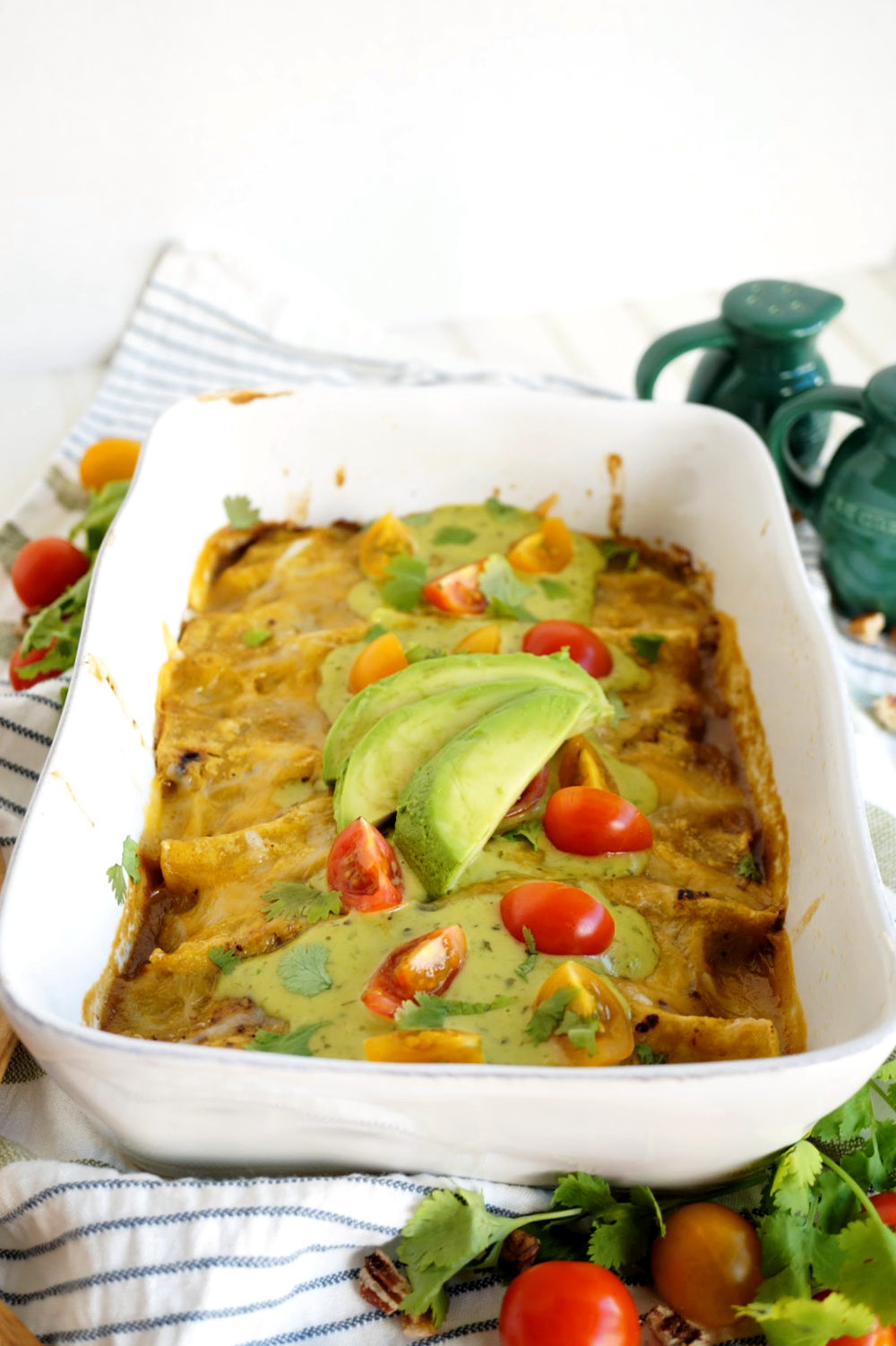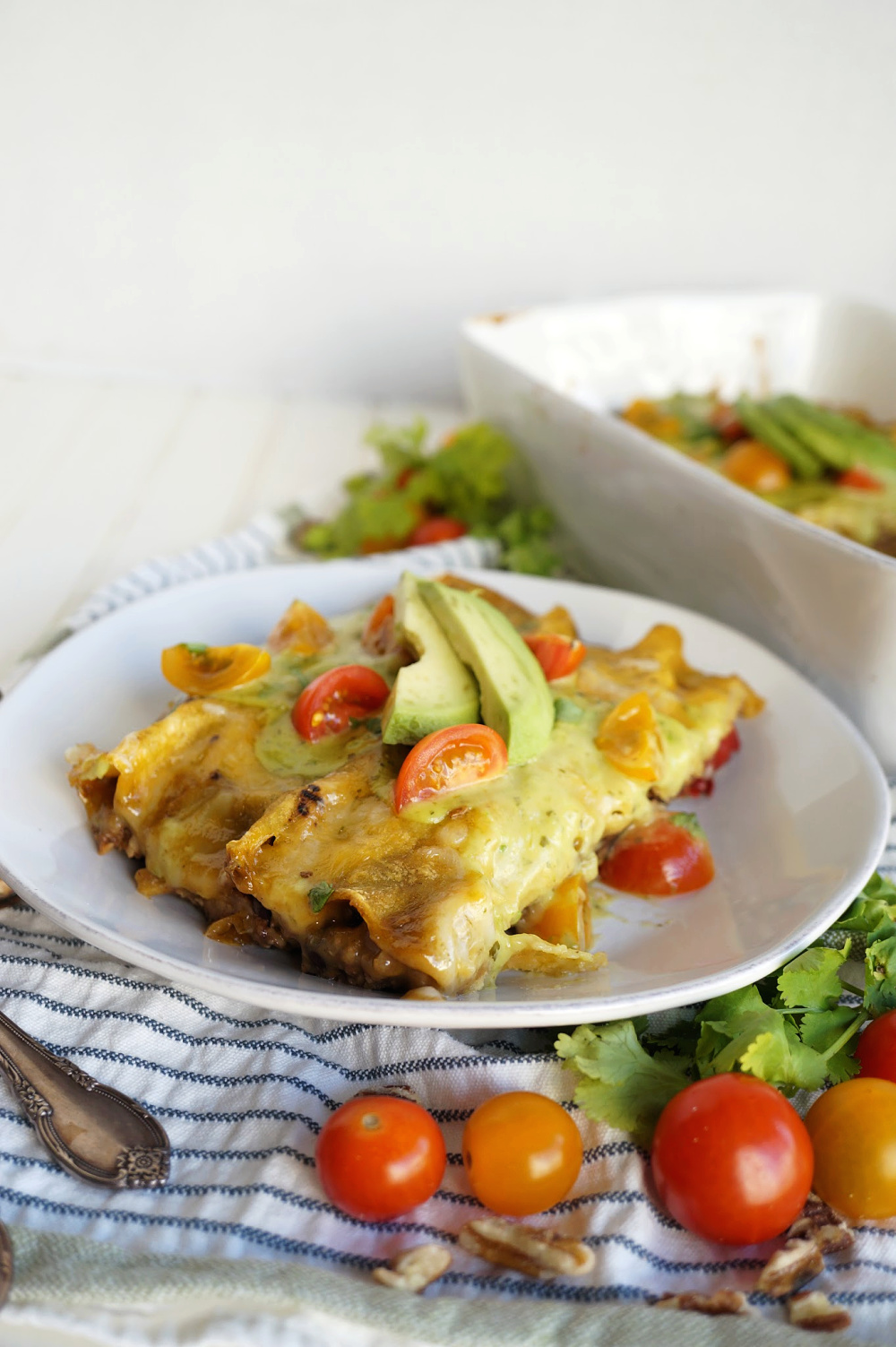 What do I need to make vegan salsa verde enchiladas?
The lineup is super simple, and you can easily adapt these ingredients based on your personal preference or what you have in the house 🙂
Enchilada sauce: I am partial to the green enchilada sauce, and I buy it from the store because I am white ???? I am also trying to keep things as simple as possible! You are welcome to substitute red enchilada sauce if that's what you like, or even make it from scratch.
Tortillas: I like the flavor and texture of corn tortillas in my enchiladas, but you do you, boo! If you like flour or if that is all you have at home, they will work just as well.
Beans: Again, my personal preference is black beans, but pinto beans would also work well in this recipe.
Veggies: use whatever you like! I went for the easiest route possible and used frozen "fajita mix" (sliced onions and peppers) and some frozen corn. You are welcome to add extra veggies and bulk these enchiladas up more!
Vegan cheese: optional, but I had it in the house and I do love cheese on my enchiladas 🙂 Today, I used Violife Colby Jack shreds, but I also like Follow Your Heart shreds! If you want a homemade approach to a "cheesy" topping, you can make my veggie-based queso from this enchilada recipe!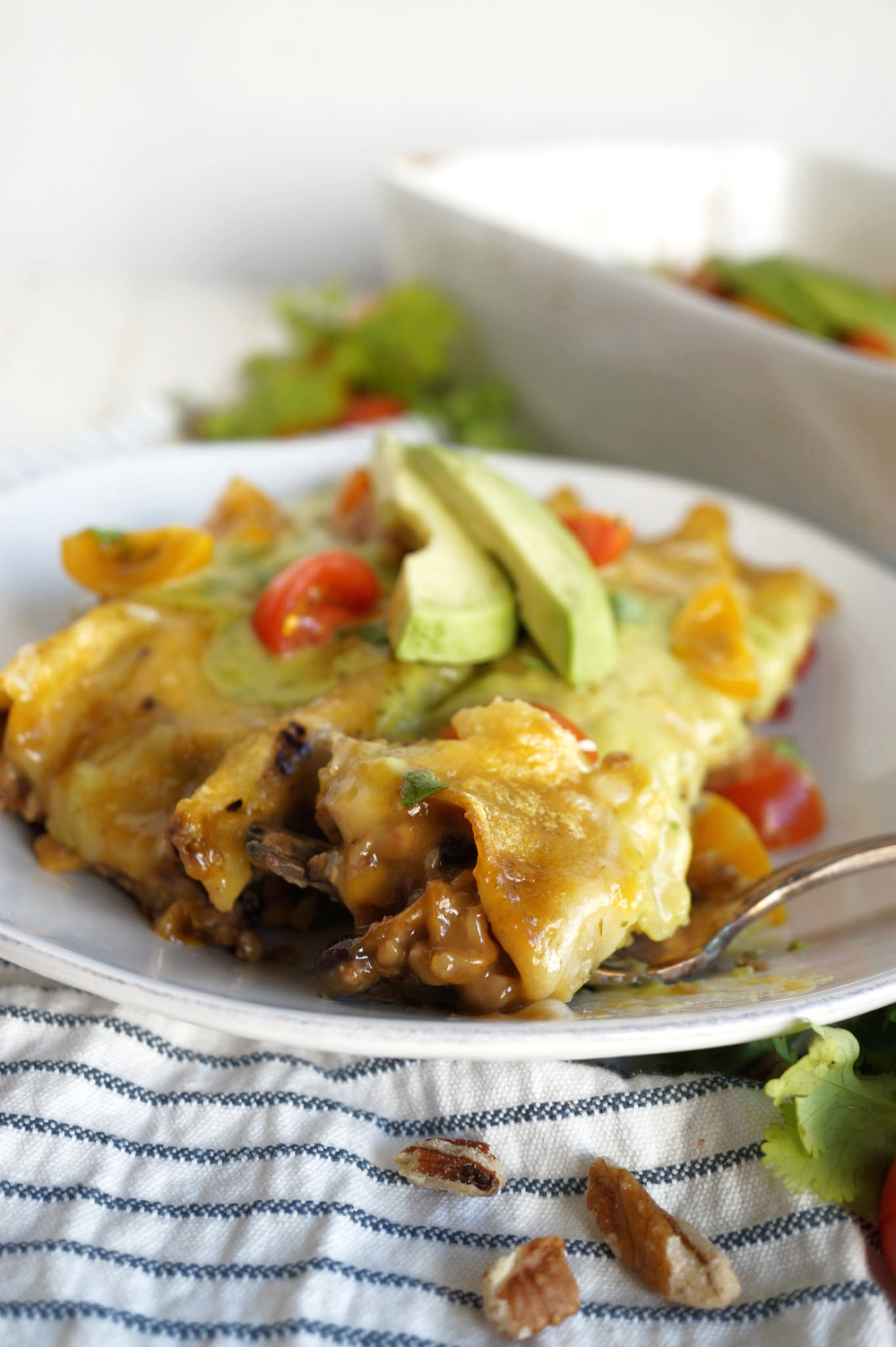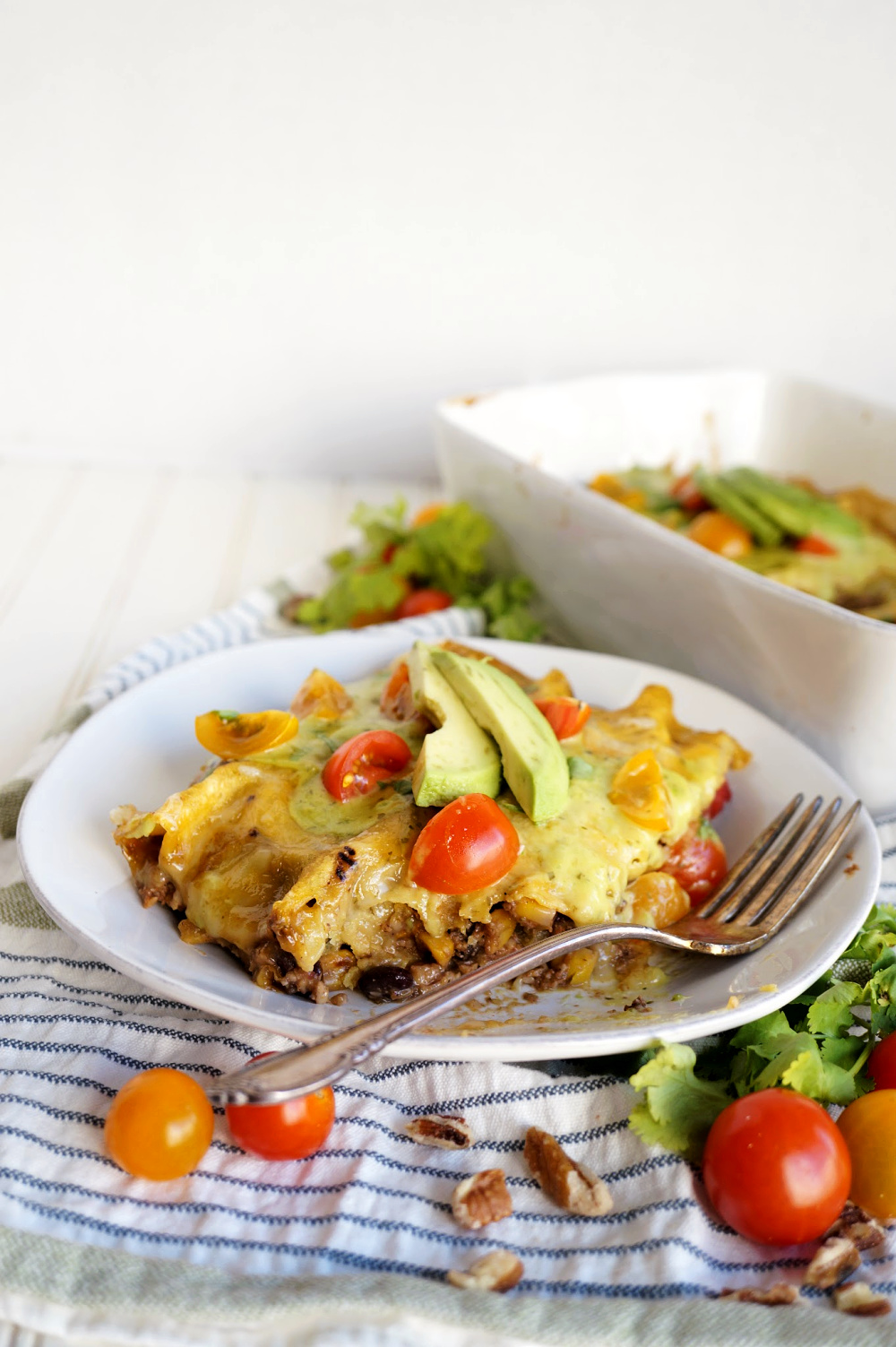 I hope you will give my vegan salsa verde enchiladas a try! They are delicious and super simple. I absolutely love the idea of pecan meat and I will definitely be experimenting with it more for other recipes 🙂
Check out these other savory recipes using nuts!
vegan salsa verde enchiladas with pecan meat
These Vegan Salsa Verde Enchiladas with Pecan Meat are delicious and simple to make with pantry staples! Change up your usual Tex-Mex night with this tasty plant-based dish.
Author:
Valentina | The Baking Fairy
Ingredients
*for the pecan meat*
1½ cups pecan halves and pieces
¼ cup white onion, chopped
5-6 cloves of garlic
1 teaspoon salt
1 teaspoon onion powder
1 teaspoon garlic powder
1 teaspoon cumin
¼ teaspoon smoked paprika
½ teaspoon oregano
½ teaspoon cayenne pepper
*for the enchiladas*
12-14 small corn tortillas
two 10oz cans green enchilada sauce
½ - 1 tablespoon olive oil
1 cup frozen corn
1 cup frozen sliced peppers and onions
one 15oz can black beans, rinsed and drained
1 cup vegan shredded cheese (optional)
Instructions
First, make your pecan meat. Combine the pecan pieces, onion, garlic, and spices in a food processor. Pulse until everything is finely ground.
Next, start the enchilada filling. Heat the olive oil in a large pan over medium-high heat, and add in the frozen corn and onions/peppers.
Cook for about 5 minutes, until veggies are thawed out and starting to get translucent. Add in your pecan meat mixture, and toss to combine. Then stir in your black beans.
Mix everything together and cook for 7-10 minutes, until everything is warmed through and vegetables are cooked. Add in ½ a cup of enchilada sauce to the veggie mixture (about ½ a can) and stir to combine. Add more salt and spices to taste.
Next, preheat oven to 425F. Prepare a large 9x13 baking dish (or two smaller 8x8 dishes) by greasing them and spooning a small amount of enchilada sauce in the bottom.
Toast or warm your corn tortillas to prevent cracking. Dip each tortilla in enchilada sauce, then fill with the vegetable mixture, and roll. Place in your prepared baking dish, and repeat with all.
Pour any remaining enchilada sauce over the top, and sprinkle on your vegan cheese (if using).
Cover baking dish with foil, and bake in preheated oven for 30 minutes. Then, uncover the baking dish and broil for 2-3 minutes (watching carefully) until cheese is bubbling and golden brown.
Serve warm with sliced avocado and pico de gallo!
*Disclosure: I am part of the Amazon Associates Program, and there may be affiliate links on this page. If you buy anything through my website, I will receive a small percentage of the profit at no extra cost to you. Thank you for supporting my blog!*