This Vegan Lemon Ginger Loaf Cake is fresh, bright, and so delicious! Zesty lemon and zippy ginger come together in a soft, fluffy cake for the perfect summery treat.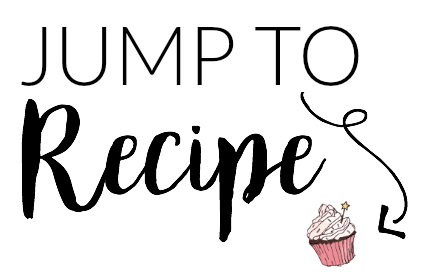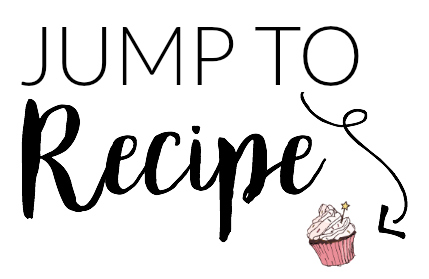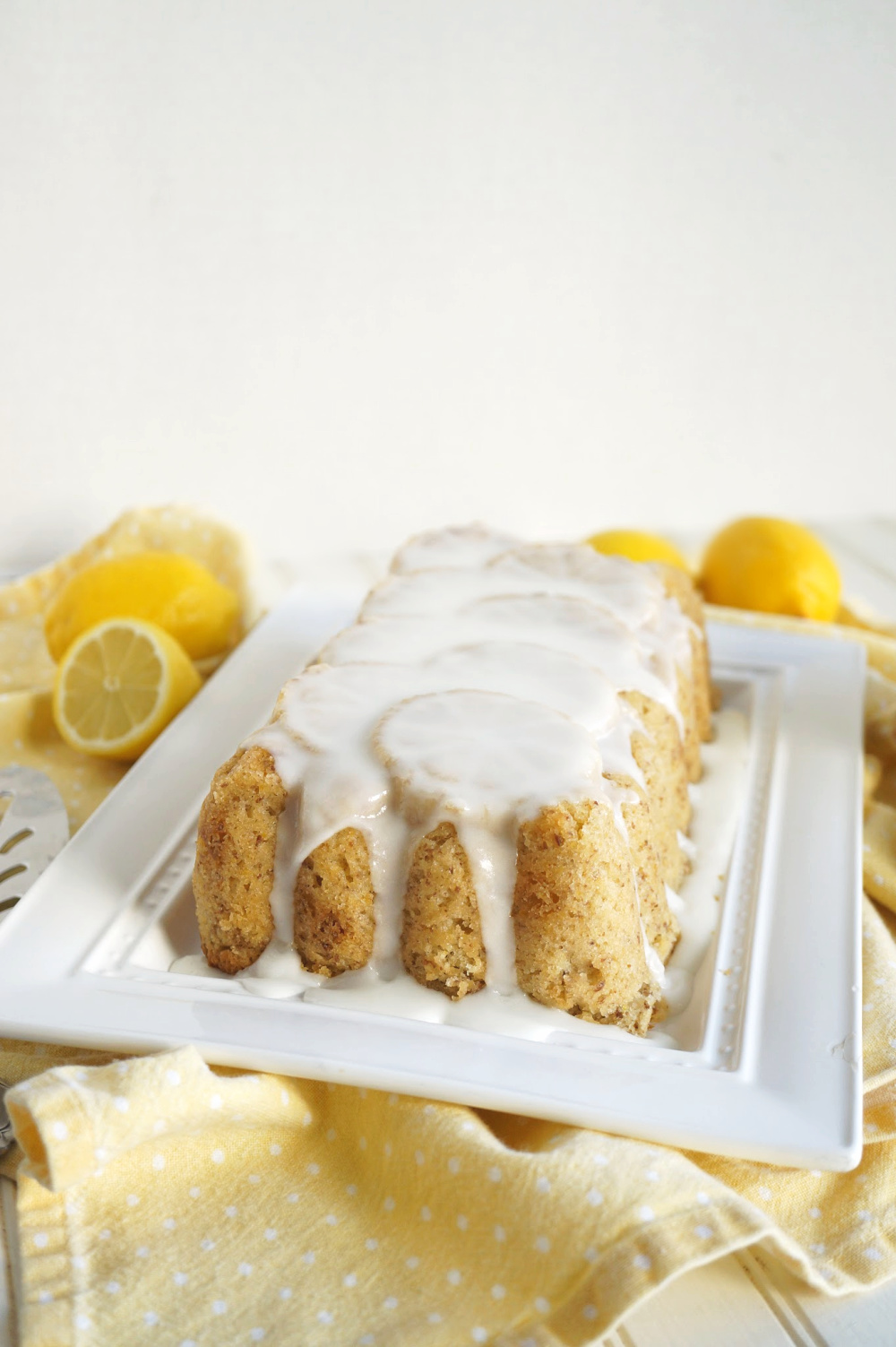 Hello my loves and happy Thursday! I have missed you guys this past week! Over the weekend, I had work on back to back days so I wasn't even home. And then, with the big surge in the #BlackLivesMatter movement, I have been silencing myself (on personal matters) and putting the blog on the back burner. I have been posting quite a bit on Instagram stories, but I was just uncomfortable with posting new content on the blog. I am posting today, but won't push this content to my social media until it's a better time. However... people have to eat, and food is the best way to bring people together. This Vegan Lemon Ginger Loaf Cake is simple, delicious, and comforting. I think it will become a new favorite in your kitchen!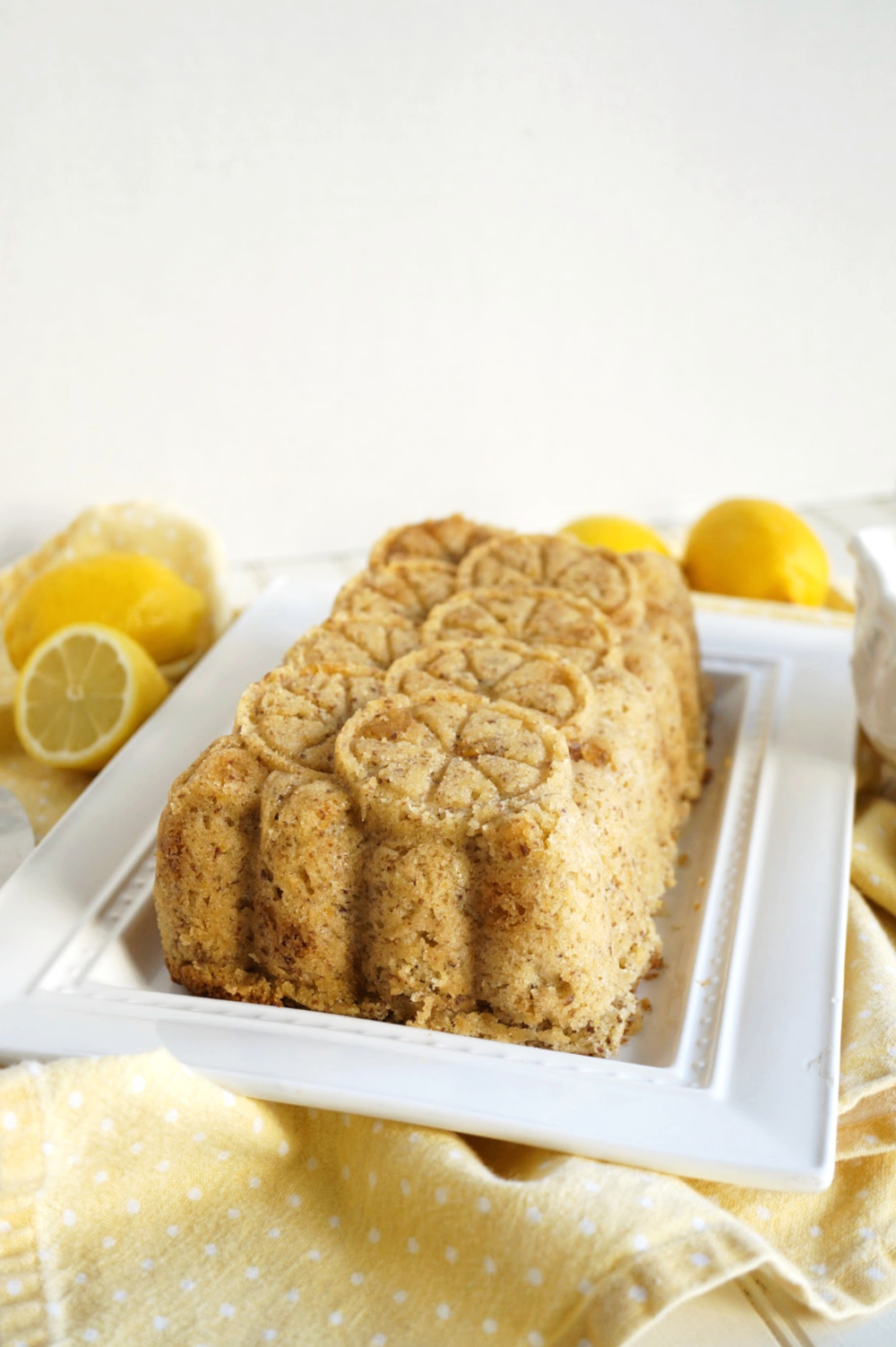 The reason I have been so excited to share this lemon ginger loaf cake is because this was the first time I recruited some friends and followers to TEST this recipe for me, in their own homes! It was such a cool experience and I loved all of the feedback and comments I got from my little testing crew. All around, this cake got 10/10 for flavor and texture, though be warned that it is quite soft and delicate and has a tendency to crumble a bit when you cut it! The combination of fresh lemon and zippy ginger are just perfect in here. I love citrus for the summer, but I think this cake would be great all year round!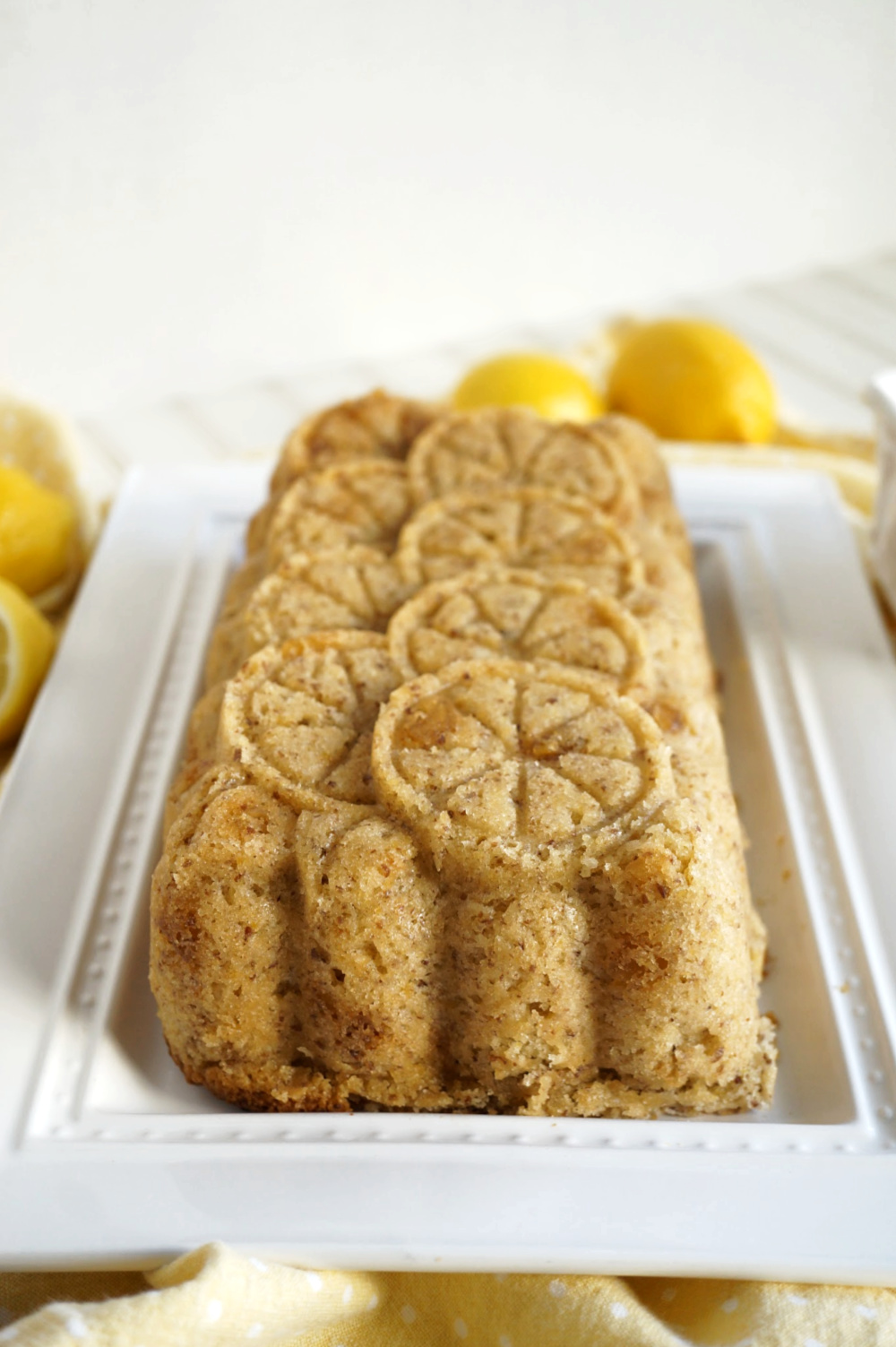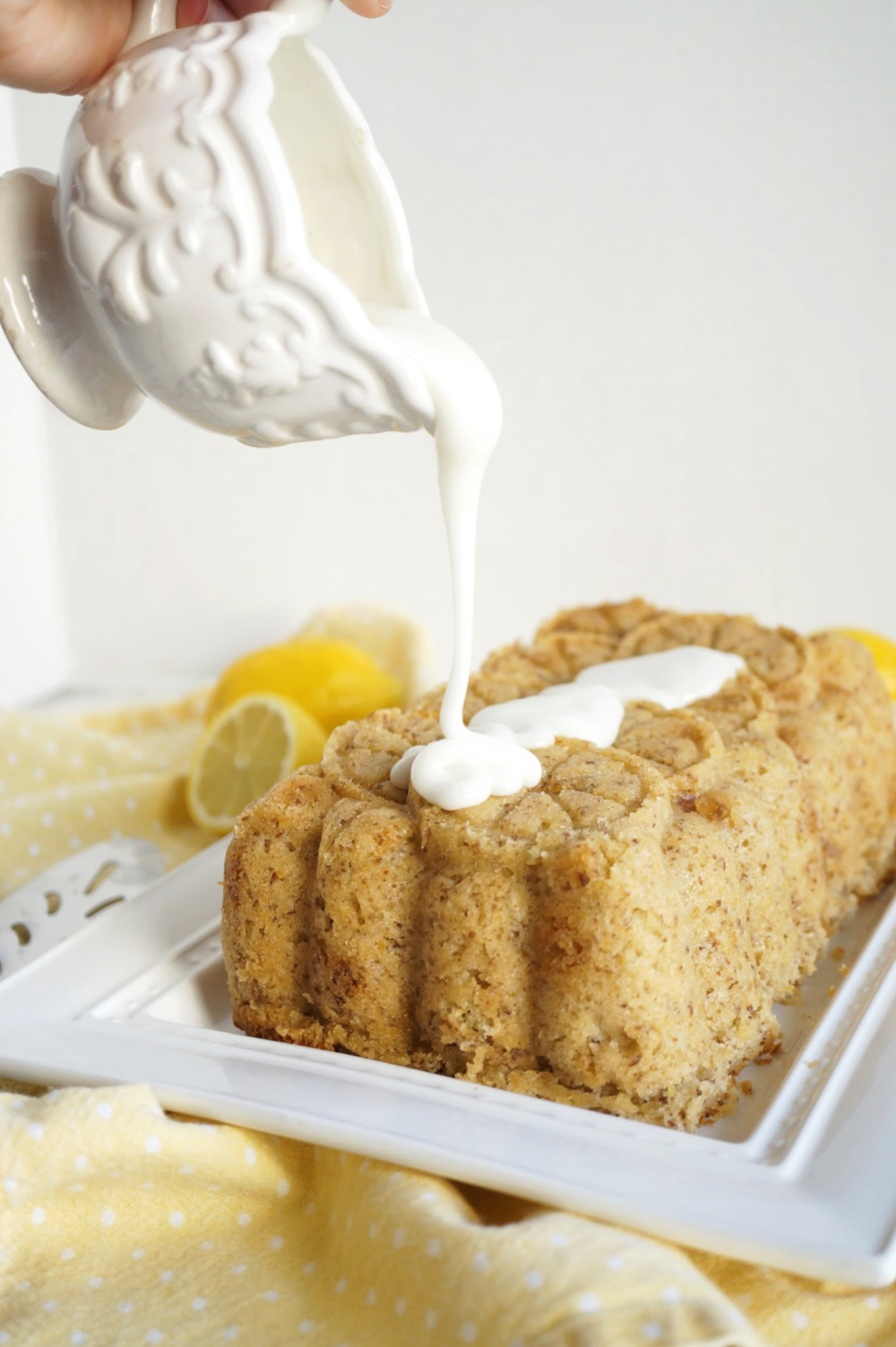 Tips for success for your lemon ginger loaf cake
Zest your lemons FIRST! I know this is such a stupid tip. But I have been over-eager to start a recipe plenty of times before and gone straight for the slicing and juicing of lemons. Zest your lemons first, cause once you cut them, there is no going back!
Use fresh ginger if you have it. This was the BIGGEST game-changer for me in ginger baked goods. I have never liked gingerbread or anything ginger-y until I started adding in freshly grated ginger. You only need 1 tablespoon in here (about 1-2 inches of ginger) but it makes the loaf cake super fresh and zippy. I highly recommend it!
Let your cake cool in the pan before turning it out. I had some issues with this myself, as did my recipe testers. This is quite a delicate cake, so if you turn it out while it's still warm, you run the risk of it falling apart and sinking. Be patient - I promise it's worth it!
Use your senses when making the glaze, and don't rely on the exact measurements. Okay, this one may sound tricky but I promise it's not! For the glaze, I used 2 tablespoons of lemon juice to 1 cup of powdered sugar and I had a PERFECT thick glaze. One of my testers used the exact same measurements and her glaze was watery. I don't get it! So for the glaze, you need to add sugar until it is a thick, pure white, Elmer's glue consistency. It may seem too thick, but I promise it will be perfect once poured!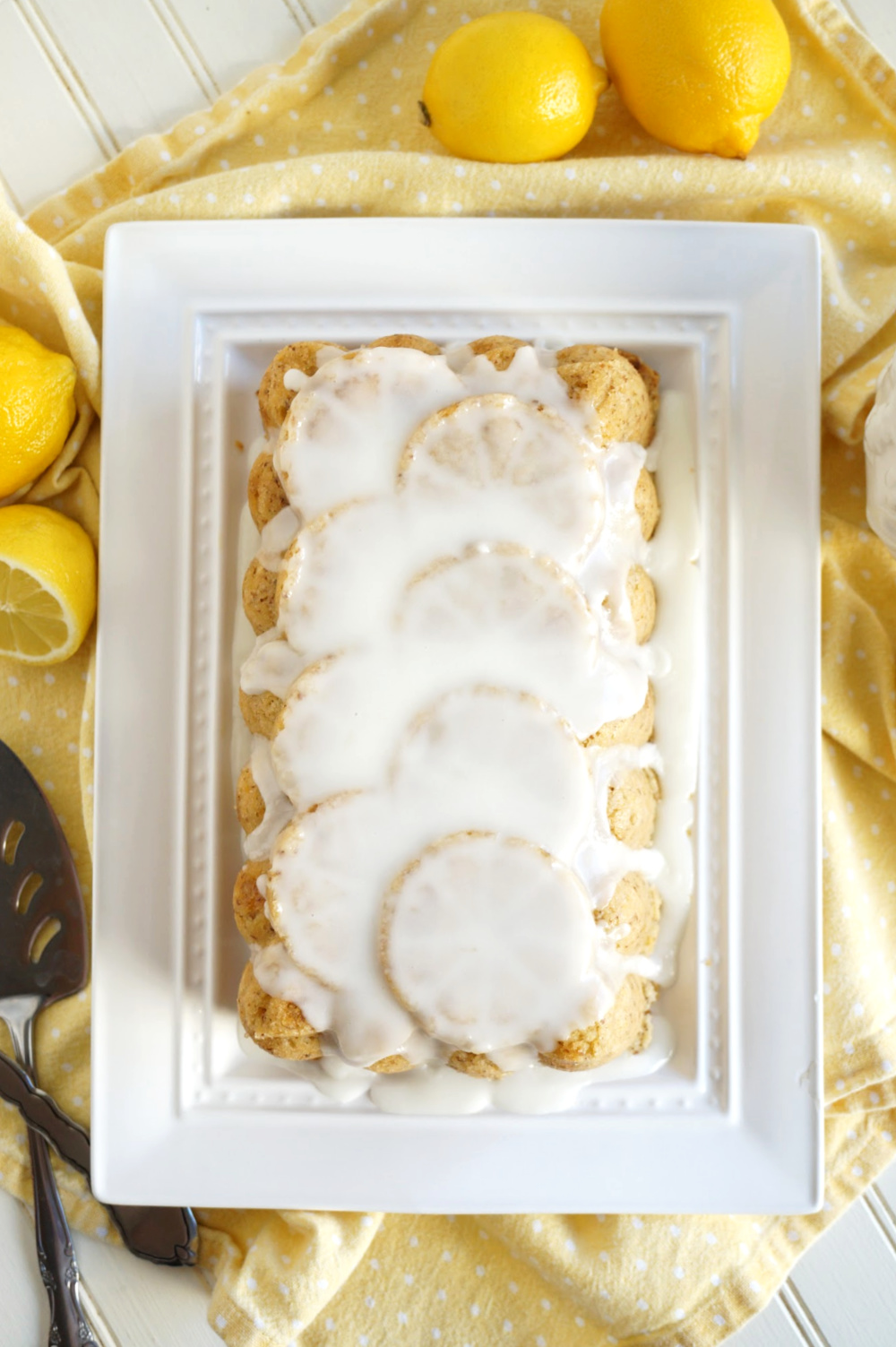 Do I need any special equipment to make this lemon ginger cake?
A loaf pan. I love this cake as a loaf! It gives me major coffeeshop vibes. You can definitely use a regular 9 x 5 rectangular pan, but I got this lemon one recently and love it so much! You could also bake in a square 8x8 pan for a snack cake concept. Or as cupcakes!
A hand or stand mixer. This cake uses my white cake technique of reverse-creaming... the vegan butter is worked into the dry ingredients first until sandy and crumbly, and then the wet ingredients are added in. This process is a lot easier if you have a mixer to do it for you!
A microplane grater. This is the best thing to use to zest your citrus! It is a super fine and shallow grater, so it only gets the zest without grating off the bitter white pith underneath.
A citrus juicer. Not totally necessary, but it sure does make it easier to get all the juice from your lemons! To get the most bang from your buck, first roll your lemons on your countertop (or between your hands) to break up some of the fibers inside. Then cut your lemons in half AND cut off the ends. This makes it easier for the juice to get squeezed out!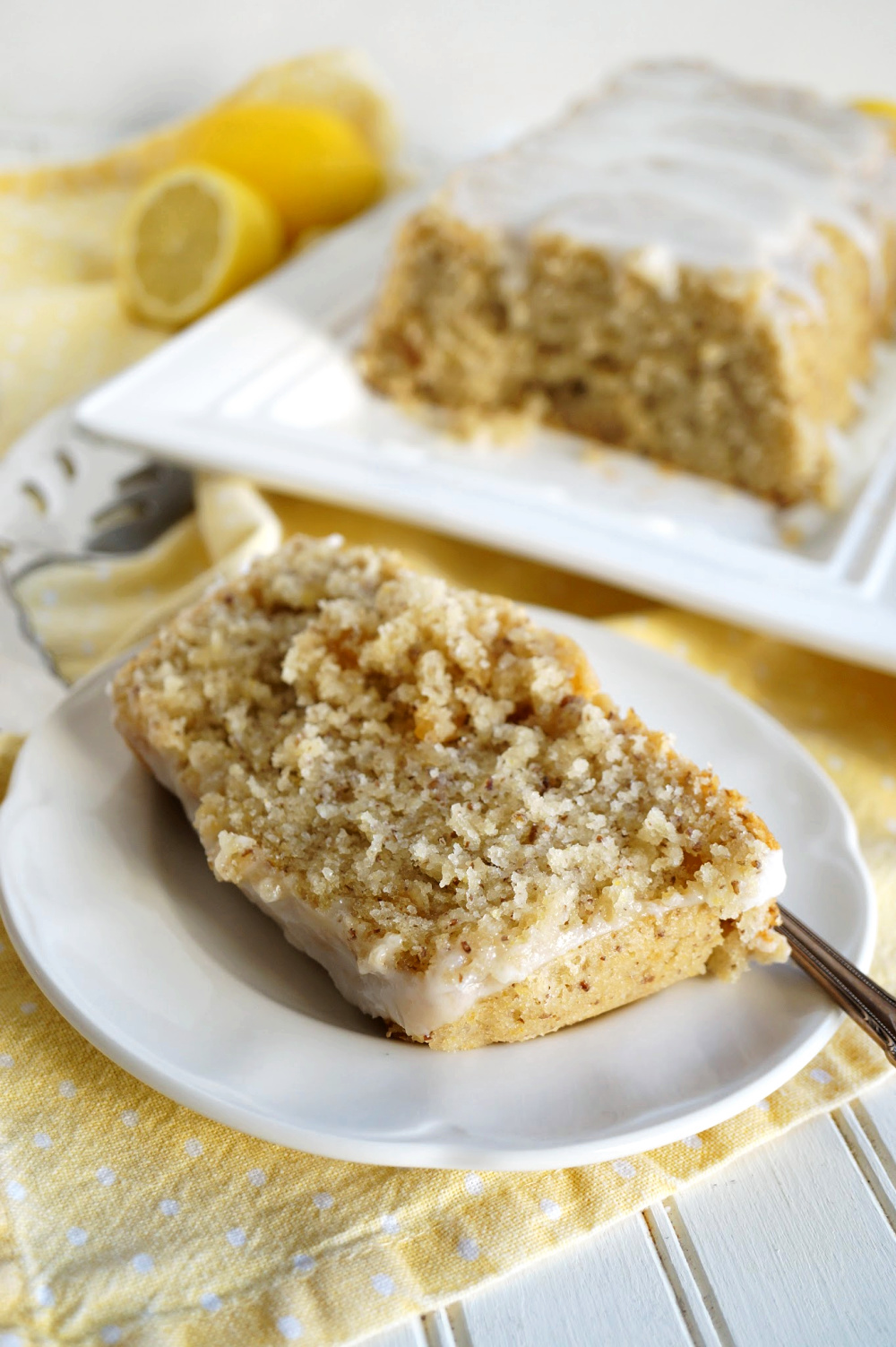 I hope you guys will give this vegan lemon ginger loaf cake a spin! It comes highly recommended from my recipe testers, family, and co-workers alike. Even if you're not usually a big ginger person, give this one a try. I think it will win you over!
Check out more delicious lemon recipes!
vegan lemon ginger loaf cake
This Vegan Lemon Ginger Loaf Cake is fresh, bright, and so delicious! Zesty lemon and zippy ginger come together in a soft, fluffy cake for the perfect summery treat.
Author:
Valentina | The Baking Fairy
Ingredients
*for the cake*
2 tablespoon ground flaxseed + 6 tablespoon water
zest of 2 lemons (about 1 tbsp)
1 tablespoon freshly grated ginger
2 teaspoon dry ground ginger
1¾ cup all purpose flour
1 cup white granulated sugar
1 teaspoon baking soda
1½ teaspoon baking powder
¼ teaspoon salt
¼ cup vegan butter, softened
⅓ cup lemon juice (I needed about 2½ lemons)
⅓ cup nondairy milk
¼ cup oil
⅓ cup vegan yogurt (I used Silk Soy vanilla yogurt)
½ teaspoon lemon extract
1 teaspoon vanilla extract
¼ cup crystallized ginger pieces
*for the glaze*
juice of 1 lemon (about 2 tbsp)
1 cup powdered sugar (more or less as needed)
Instructions
Preheat oven to 350F. Spray a 9x5 loaf pan with baking spray with flour, or grease and flour the pan. Set aside.
In a small bowl, mix up the ground flaxseed and water and set aside to thicken.
In the bowl of a stand mixer (or any other large bowl), zest the two lemons and grate your fresh ginger. Add in the flour, sugar, baking powder, baking soda, salt, ground ginger, and vegan butter. Turn the mixer on low and combine until butter has been incorporated and mixture looks sandy.
Meanwhile, in a separate bowl, mix together your flaxseed mixture with the lemon juice, nondairy milk, oil, yogurt, lemon extract, and vanilla extract. Whisk together.
While the mixer runs slowly, drizzle in the wet ingredients and mix until cake batter comes together. Fold in the crystallized ginger pieces.
Transfer cake batter to your prepared loaf pan, and bake in preheated oven for 45-55 minutes, until a toothpick inserted in the center comes out clean. If the top seems to be browning too quickly, cover the cake with a piece of foil as it finishes cooking.
When the cake is cooked through, let it cool to room temperature in the pan, then transfer to a serving plate or rack to finish cooling off.
While the cake cools, prepare the glaze. Add your lemon juice to a small bowl and add the powdered sugar, a spoonful at a time, until a thick glaze forms. Make it a bit thicker than you think you need - it will melt a bit when it hits the warm cake! Think Elmer's glue consistency. When ready to serve, drizzle the glaze on top of your cake. Slice up and enjoy!
*Disclosure: I am part of the Amazon Associates Program, and there may be affiliate links on this page. If you buy anything through my website, I will receive a small percentage of the profit at no extra cost to you. Thank you for supporting my blog!*