This collaboration has been compensated by One Degree Organics. All opinions are mine alone. #OneDegreeOrganics #ad
It's important to start the day with a healthy, filling breakfast, but sometimes there just isn't enough time! These Easy Oatmeal Bowls are hearty, delicious, and come together in less than 5 minutes.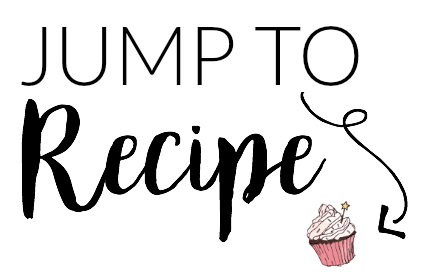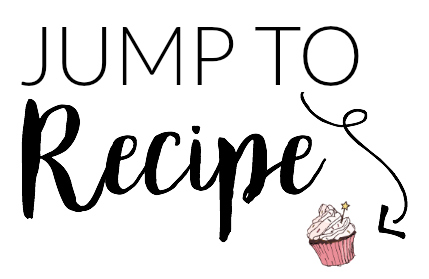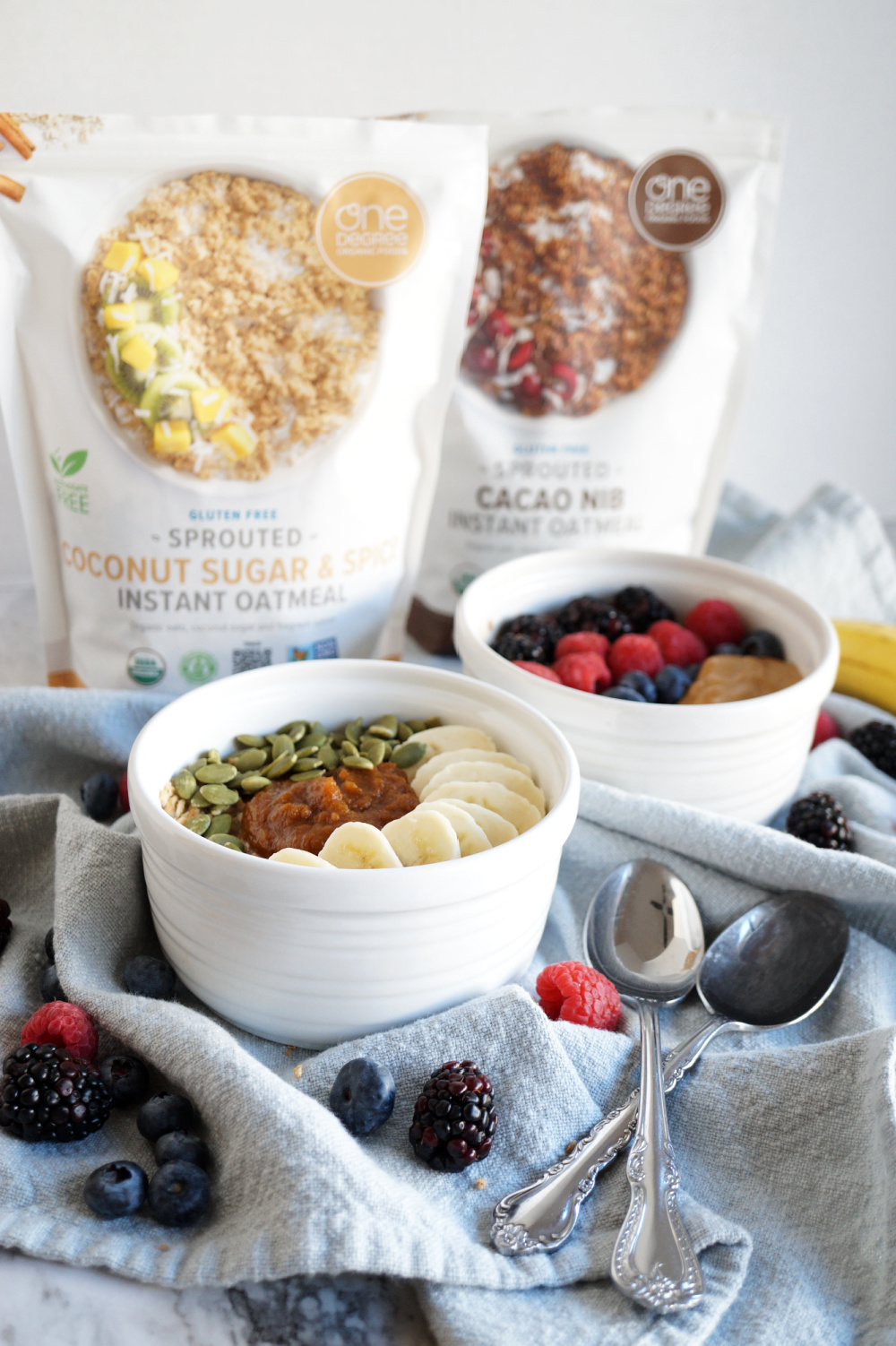 Hello friends and happy FRIDAY! I hope everyone had a fun and safe Thanksgiving 🙂 This time of year is seriously crazy, between the holiday festivities and (for my job, anyway) being in the thick of cold/flu/COVID season. The work days are long and busy!! It is super important for me to start the day with a hearty, filling breakfast so that I have the energy to keep running around all day long. These Easy Oatmeal Bowls for Busy Mornings start with One Degree Organic's instant oatmeal, and are jazzed up with some fun toppings for a delicious way to start the day. Let's make them together!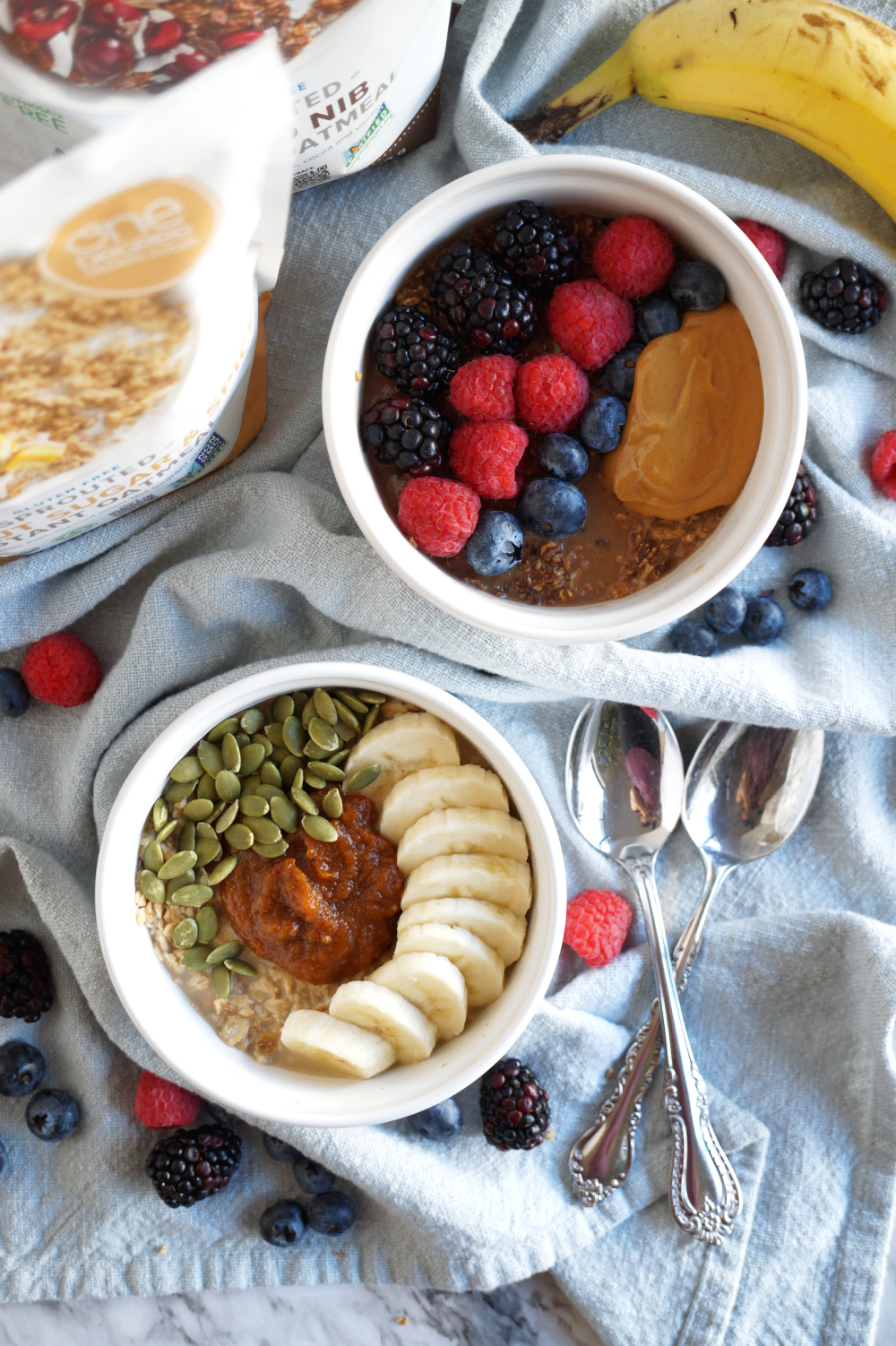 You may remember I worked with One Degree Organics a couple of months ago, and I was excited to pair up with them again to share more breakfast options!
The cool thing about One Degree is that:
They are a family owned business and personally know all the farmers they purchase from!
Their oats are glyphosate free, which is a big deal! Long story short, glyphosate is found in most commercially grown oats and it is a pesticide that can cause all sorts of issues and medical problems. So avoiding it can only be a good thing! You can check out my original post for more info about this. It is unfortunately found in most breakfast products that contain oats, but not One Degree! These oatmeal bowls are a breakfast you can feel good about eating and sharing with your family.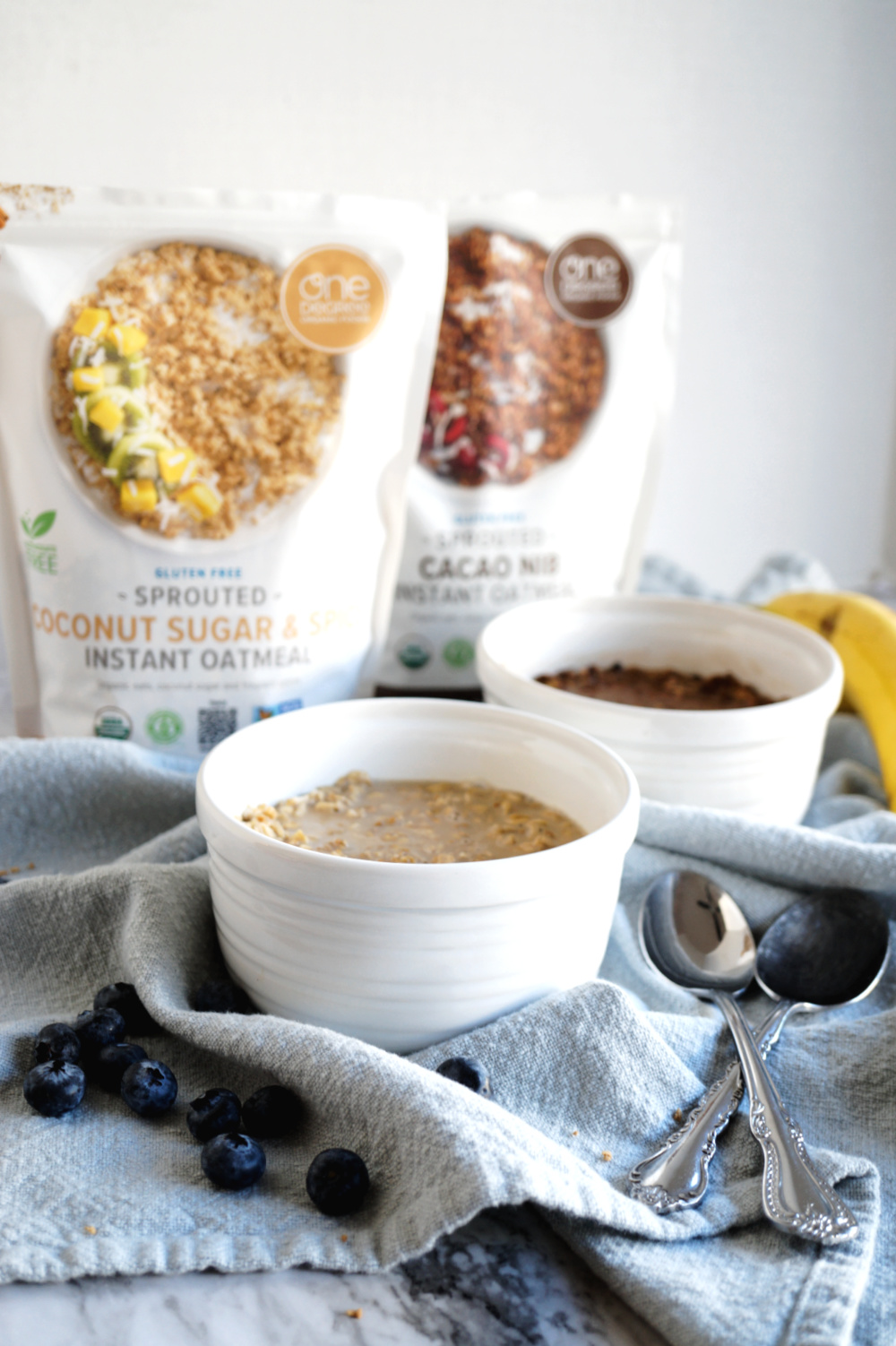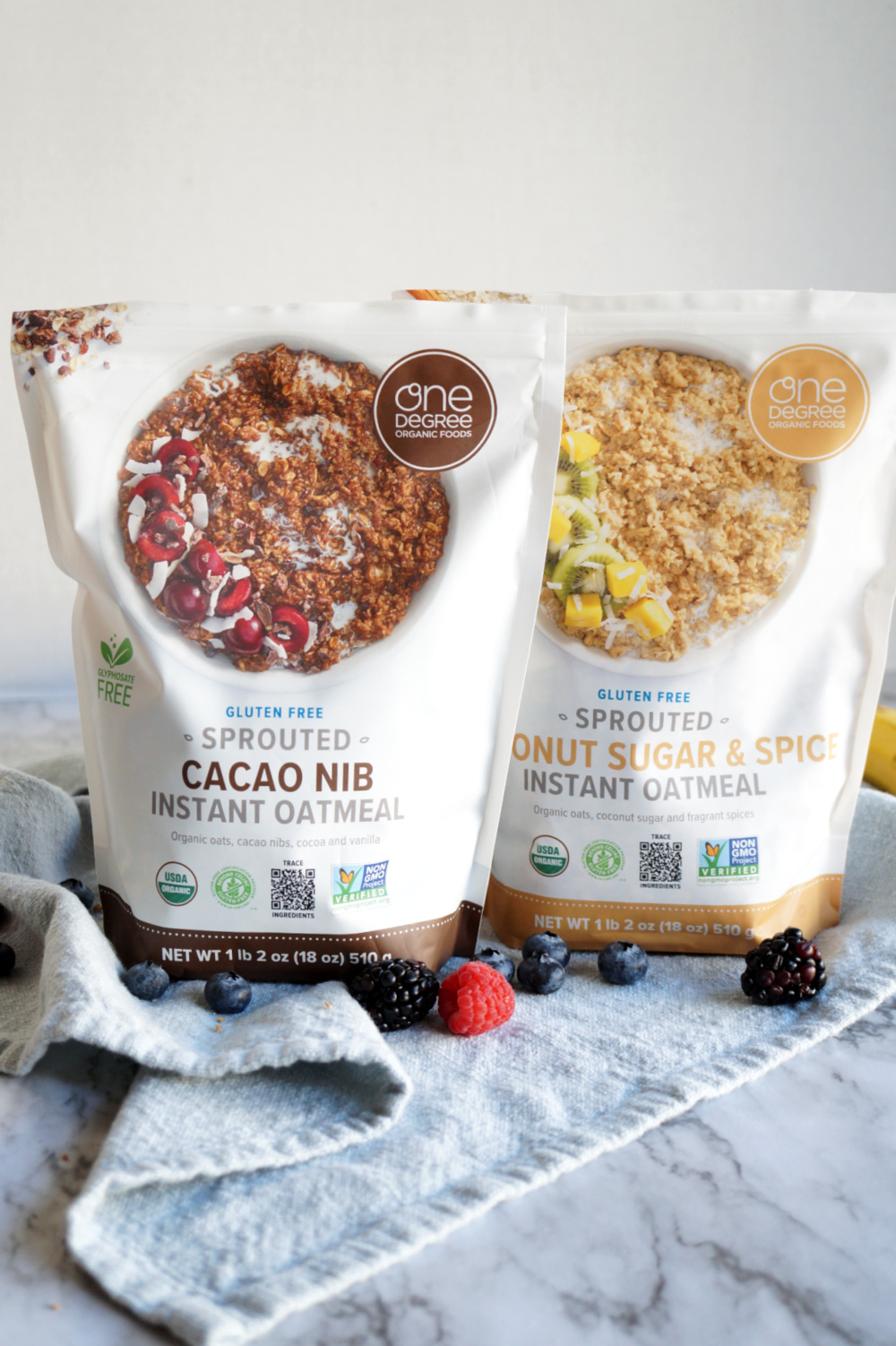 One Degree Organic's instant oatmeal is pretty neat because it is NOT packaged in individual baggies, meaning you save on packaging and trash! And I don't know about y'all, but there is never enough oatmeal in those tiny little bags... this is great because you can adjust the portion based on how hungry you are 🙂 These sprouted oats are sweetened with coconut sugar and ready in just three minutes! Just add in hot water or non-dairy milk, stir, and let it sit. Or, you can add cold liquid to the oats and microwave the whole thing! The oats soak up the liquid and become creamy and delicious. There are four flavors to pick from: Cacao Nib, Coconut Sugar & Spice, Apple Cinnamon, and Quinoa Hemp. There is a flavor for everyone!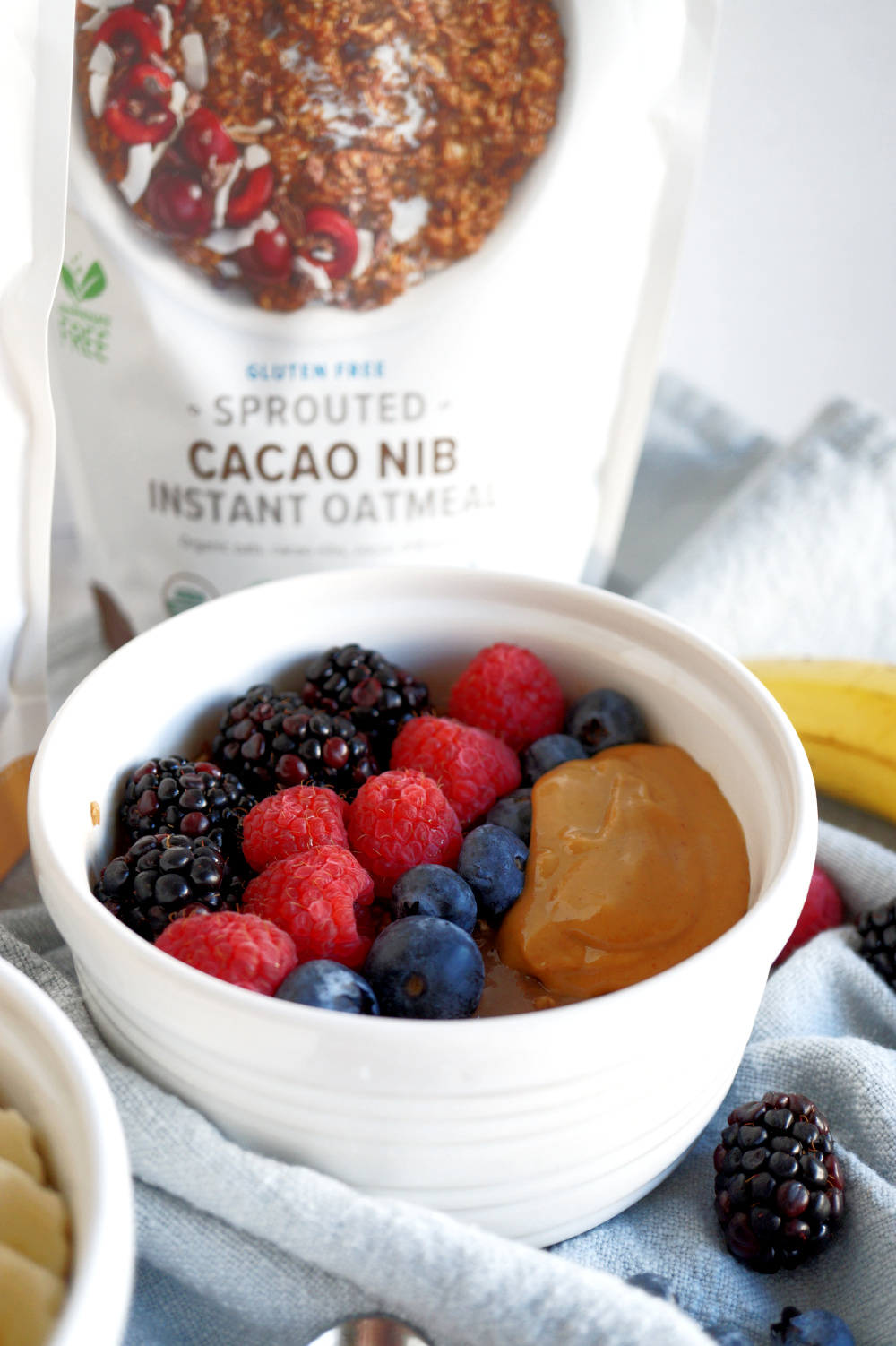 While the instant oatmeal is pretty tasty on its own, it's even better when topped with more goodies! Here are some topping ideas to make your breakfast more exciting.
Oatmeal topping ideas!
Pair the cocoa nib oatmeal with fresh berries and nut butter
Top your coconut sugar & spice oats with pumpkin butter, toasted pepitas, and sliced banana
Add fresh apples and pecans on top of your apple cinnamon instant oatmeal
Transform your quinoa hemp oats with diced fresh pear, dried cranberries, hemp hearts, and a sprinkle of cinnamon
What would you top your oatmeal bowls with?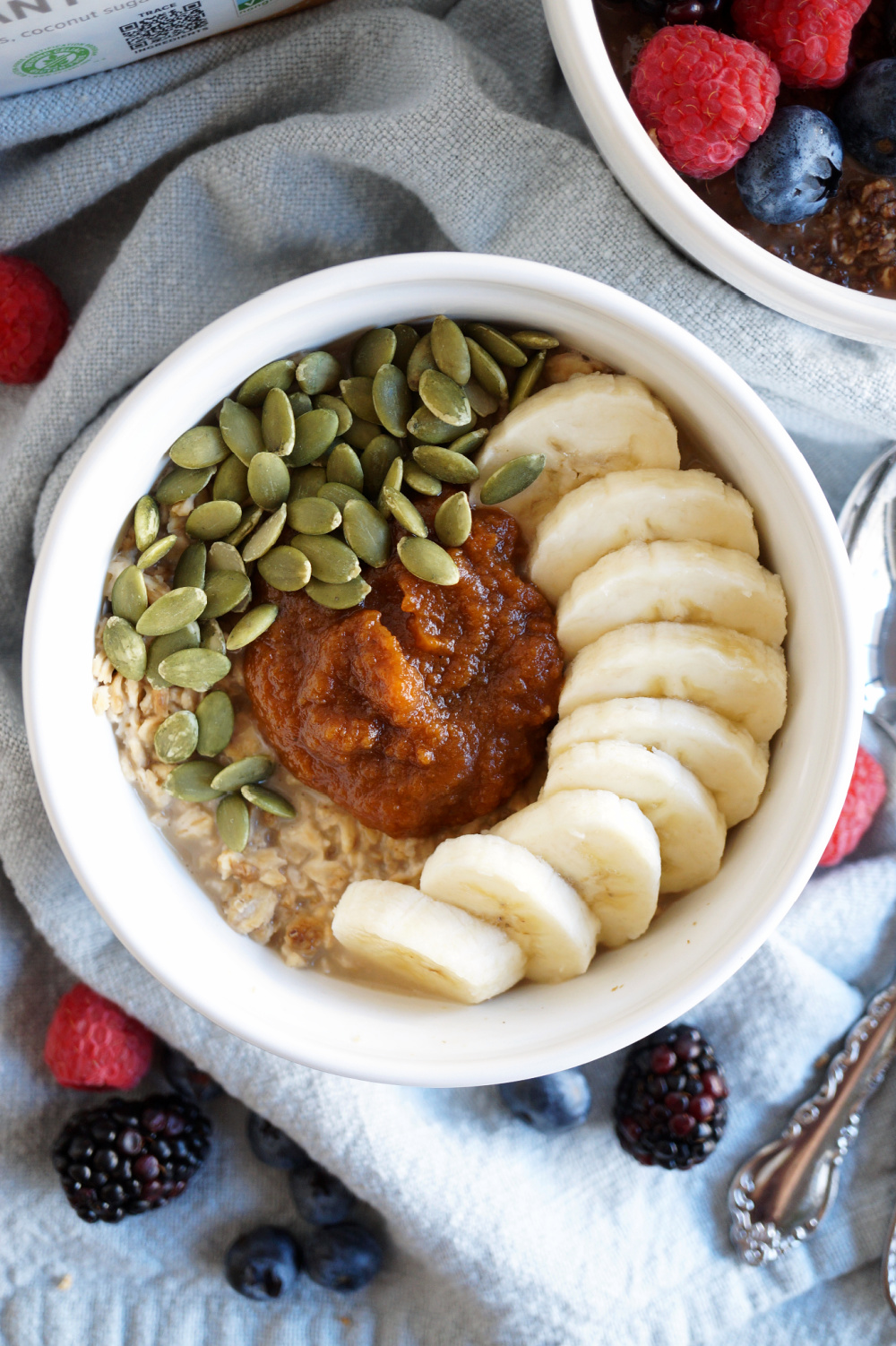 I hope you guys will give these delicious oatmeal bowls a try! They are the perfect way to start the day, and so simple to make. The topping ideas shouldn't take any longer than the 3 minutes it takes for the oatmeal to be ready. Healthy, hearty breakfast in under 5 minutes? Sign me up!
You can grab the One Degree Organics products at local retailers including Whole Foods, Sprouts, Natural Grocers, Costco, and Market Street. You can also buy online through Thrive Market. Enjoy, and as always, thank you for supporting my sponsored work with brands I love!
Check out my other oatmeal recipes!
easy oatmeal bowls for busy mornings
It's important to start the day with a healthy, filling breakfast, but sometimes there just isn't enough time! These Easy Oatmeal Bowls are hearty, delicious, and come together in less than 5 minutes.
Author:
Valentina | The Baking Fairy
Ingredients
⅓ cup One Degree Organics instant oatmeal (flavor of choice)
⅓ cup non-dairy milk
toppings, such as fresh berries, diced pear or apple, nuts, nut butter
Instructions
To prepare a bowl of oatmeal, measure out your instant oats and pour into a heat-safe bowl. Add in the nondairy milk, stir, and microwave your oatmeal for 1 minute.
After 1 minute, stir the oats and let sit for about 2 minutes. They will continue to soak up the liquid as they sit. Meanwhile, prepare your toppings.
When the oatmeal is ready, add on your desired toppings and enjoy!
Disclosure: I received materials from One Degree Organics for this recipe. Posts are truthful, and all thoughts and opinions are my own and not influenced by this sponsorship. Recipe is an original creation of Valentina Celant at TheBakingFairy.net