If you're craving apple pie flavors without all the hard work, whip up this Vegan Apple Cranberry Galette! You've got a perfectly sweet & tart filling paired with a flaky crust for a comforting, delicious dessert.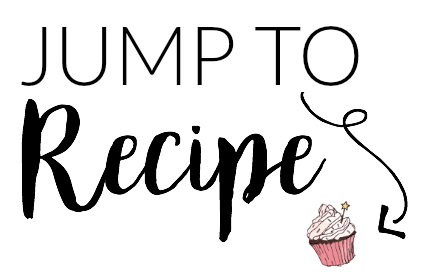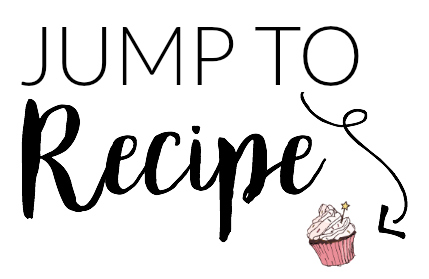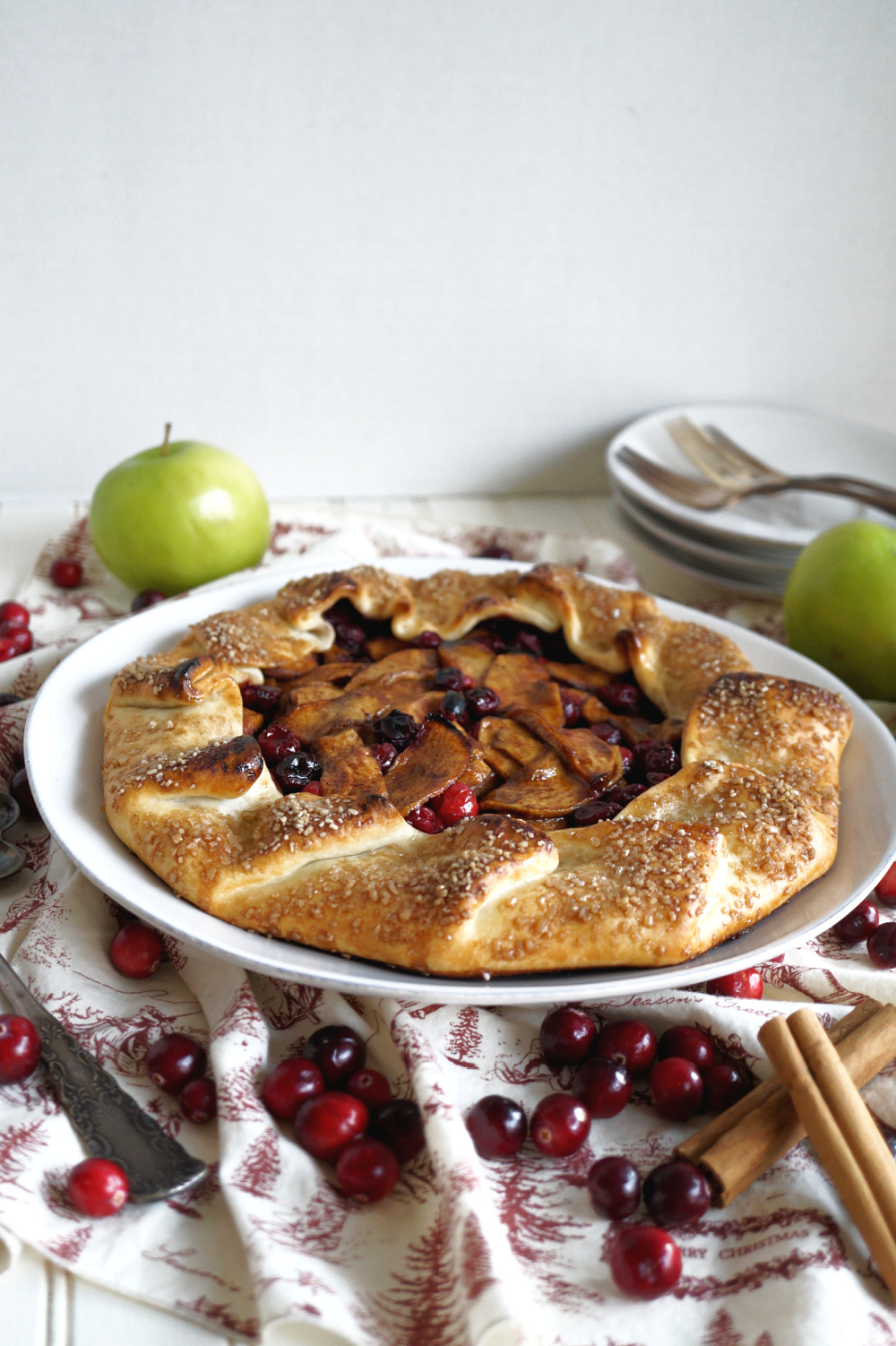 Hello friends and happy Monday! Tomorrow is December which means - it's time for all the Christmas recipes!! I am starting us off with this delicious Vegan Apple Cranberry Galette, which is kind of the perfect bridge from Thanksgiving to Christmas if I do say so myself. Y'all know I'm not a huge pie baker, but galettes are my favorite easier version. They are supposed to look a little rustic and homely- and I think the crust-to-filling ratio in these is much better than traditional pie!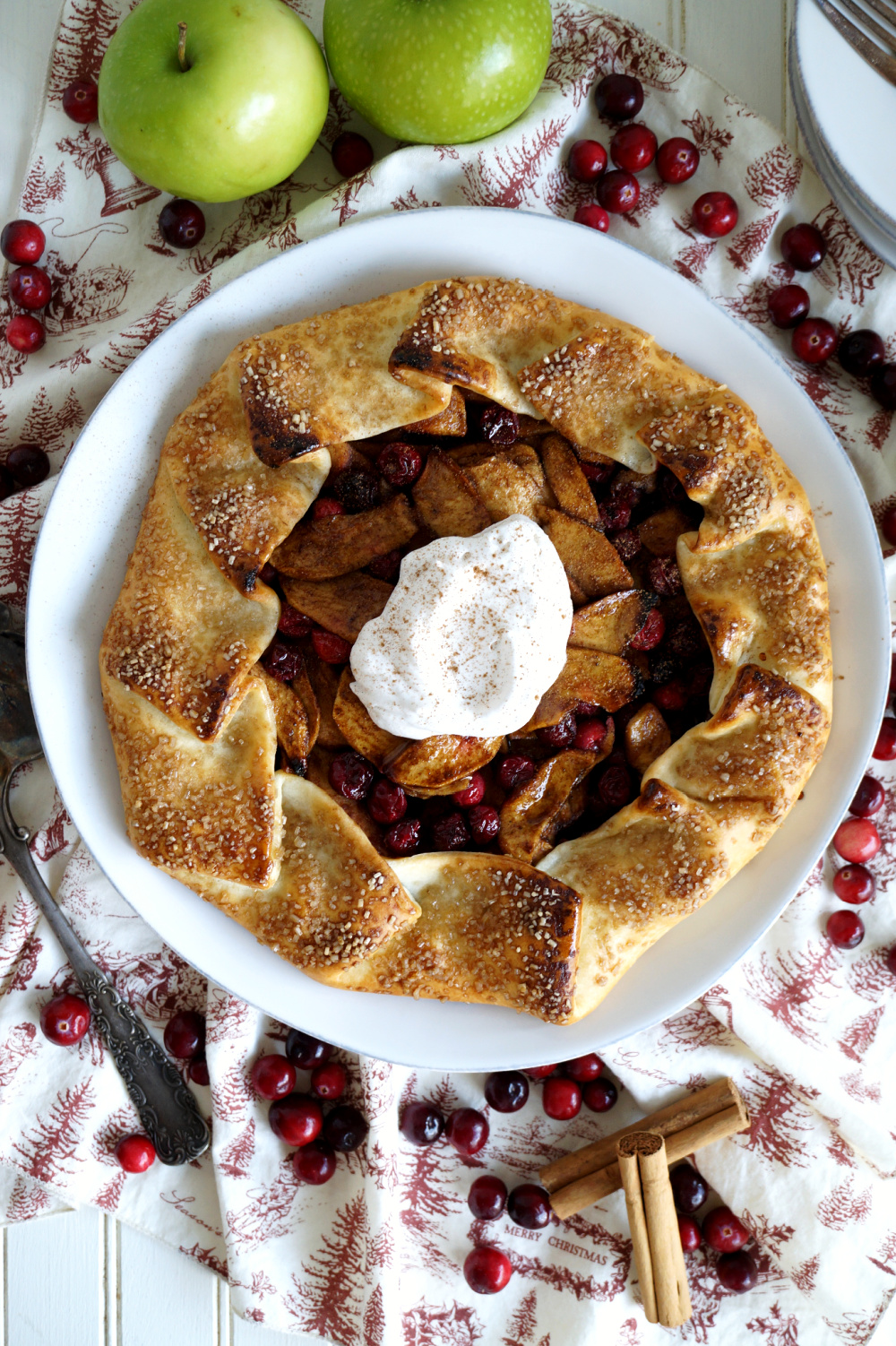 I hope everyone had a fun and safe Thanksgiving! As you might now if you watch my IG stories - I am currently down for the count. I don't (think) I have COVID, but I was exposed and therefore must quarantine for the next 14 days. Which means lots of time to bake and create recipes for y'all! Silver lining, right 😉 It's not allll bad. I have lots of fun holiday ideas in store for you!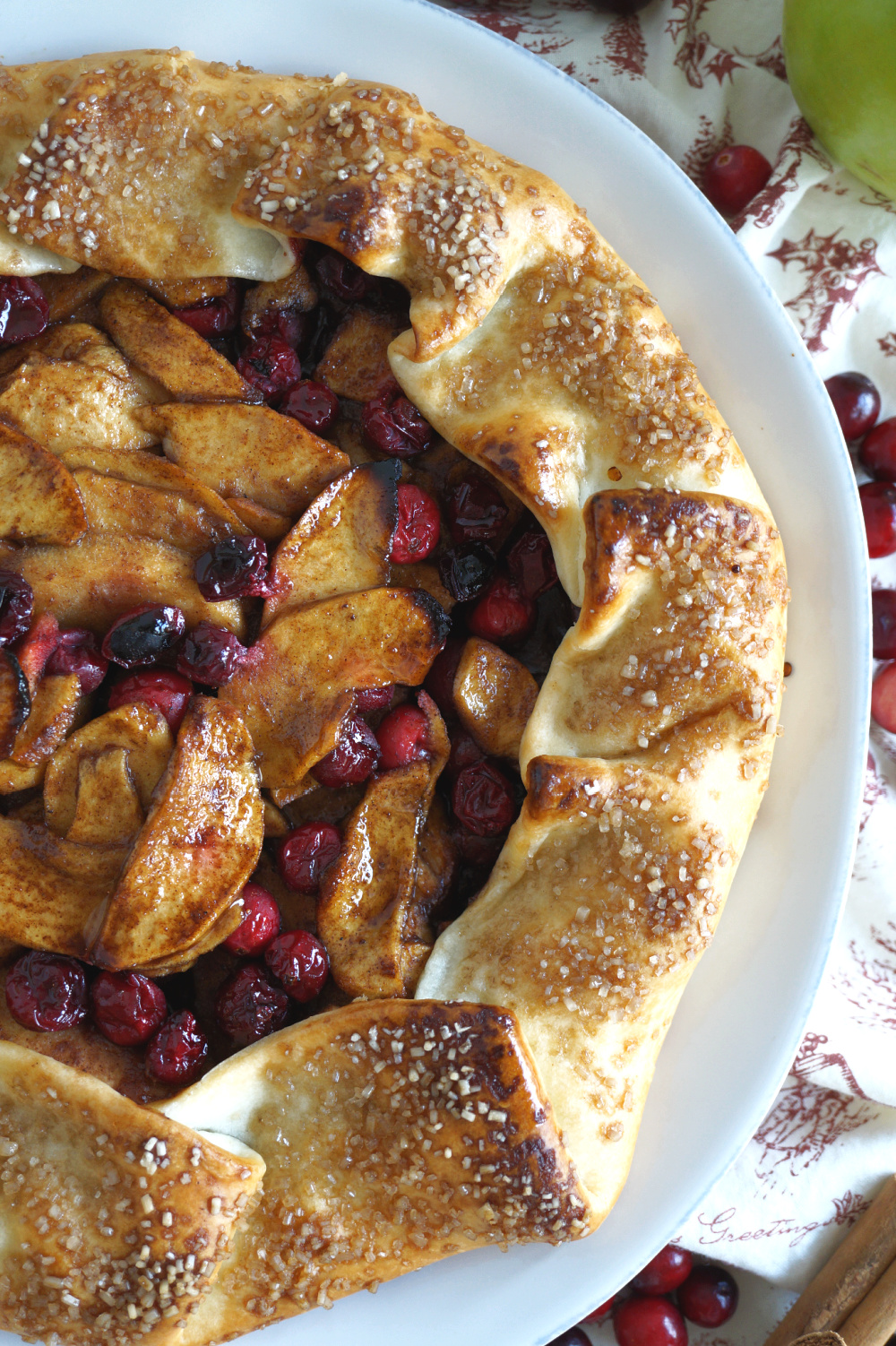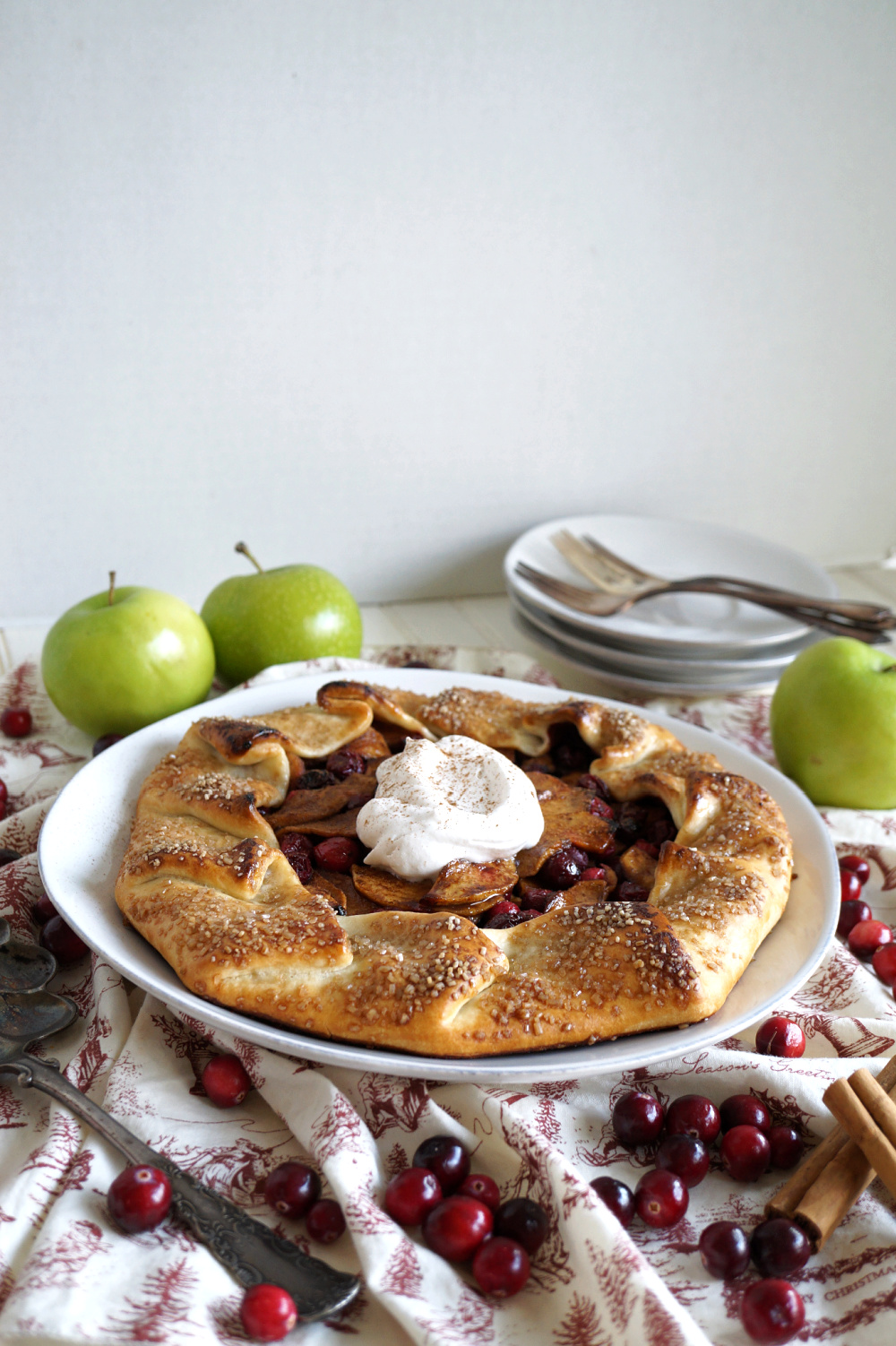 What do I need for this apple cranberry galette?
Store-bought pie crust - y'all know pie crust and I are NOT friends. Using store-bought refrigerated crust makes this apple cranberry galette so quick and easy! Most crust is made with shortening and therefore vegan-friendly. You're welcome to make your own from scratch if you'd like!
Apples - while I used granny smith apples in the photos, I actually used a blend of Fuji and Gala apples for this galette! Because the cranberries are already so tart, you want a sweeter apple in here to balance out the flavors.
Fresh cranberries - these little berries add the perfect pop of tart sweetness to the galette!
Citrus juice - honestly, anything you have in the house works! I usually use lemon juice in apple desserts, but I only had clementines available and they worked perfectly. Lime or orange juice would be great too!
Coconut sugar or brown sugar - I like to use one of these for my galette filling as the caramelized flavor adds an extra layer of deliciousness. I used coconut sugar in my recipe, but brown sugar would work just as well.
Turbinado sugar - this is my favorite little extra for when I make pies, galettes, and pastries. The sparkly, crunchy sugar on the crust is such a cute finishing touch!
Ground cinnamon - warm, cozy cinnamon ties all the flavors together in this apple cranberry galette.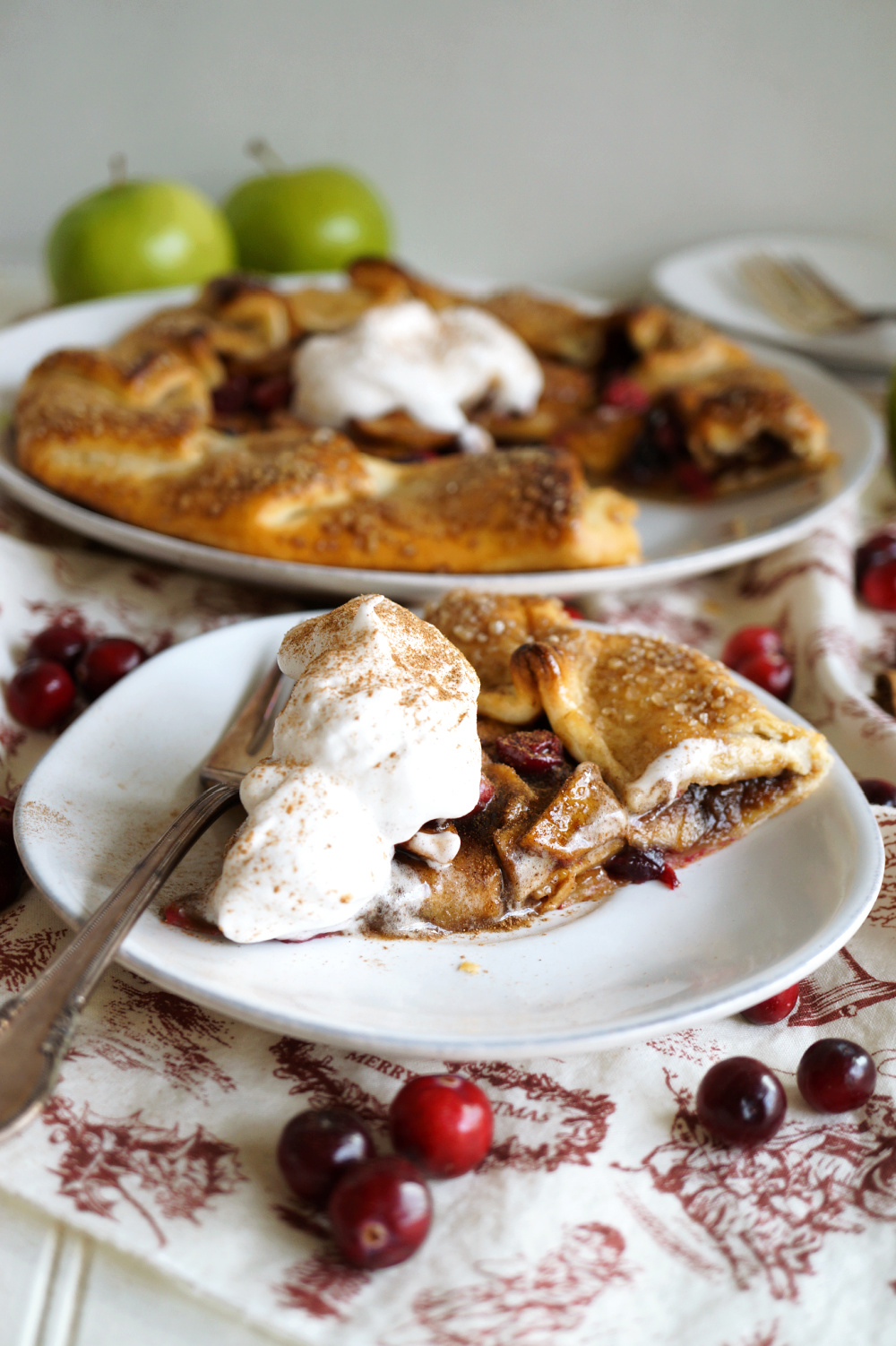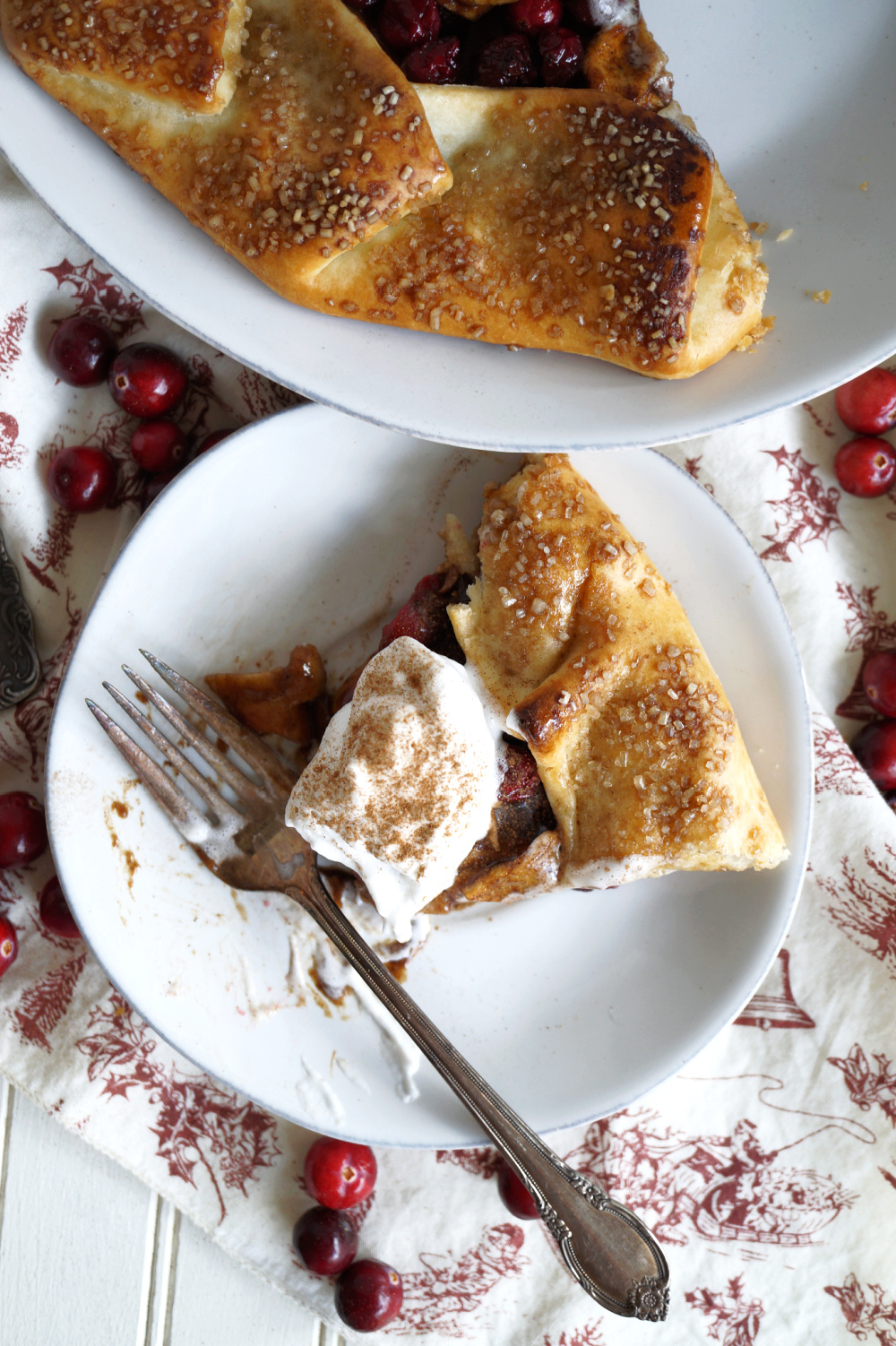 If you're craving apple pie flavors, I hope you'll give this vegan apple cranberry galette a try! The filling is the perfect balance of sweet and tart, with a delicious flaky crust. Top it with your favorite vegan whipped cream and I think anyone would love it! Happy baking 🙂
Check out my other galettes!
vegan apple cranberry galette
If you're craving apple pie flavors without all the hard work, whip up this Vegan Apple Cranberry Galette! You've got a perfectly sweet & tart filling paired with a flaky crust for a comforting, delicious dessert.
Author:
Valentina | The Baking Fairy
Recipe type:
Pies & Tarts
Ingredients
1 refrigerated pie crust (store-bought or homemade)
3 medium apples, peeled and sliced thinly (about 4 cups)
1 cup fresh cranberries
¾ cup coconut sugar or brown sugar
2 tablespoon all purpose flour
2 tablespoon citrus juice (I used clementine)
1 tablespoon vanilla extract
2 teaspoon ground cinnamon
pinch of salt
*for the crust* - 1-2 tablespoon nondairy milk & turbinado sugar
Instructions
First, preheat oven to 425F. Grab your pie crust, and carefully roll it out to a rough circle about 12" across. Place on a piece of parchment or silicone liner on a baking sheet.
To prepare the apples, wash, peel, and core them. Cut into fourths and slice them thinly. Wash the cranberries and shake off any excess water.
Place everything in a large bowl and toss with the coconut or brown sugar, flour, cinnamon, vanilla, and citrus juice.
Mix until combined, then pour into the middle of your prepared crust. Be sure to leave any excess liquid in the bowl to avoid a soggy crust.
Gently fold over the sides of the galette around the apple filling. To finish, brush the crust with some nondairy and sprinkle it with the turbinado sugar.
Bake galette for 35-40 minutes, until golden brown and crisp.
Serve topped with the vegan whipped cream or ice cream!
*Disclosure: I am part of the Amazon Associates Program, and there may be affiliate links on this page. If you buy anything through my website, I will receive a small percentage of the profit at no extra cost to you. Thank you for supporting my blog!*