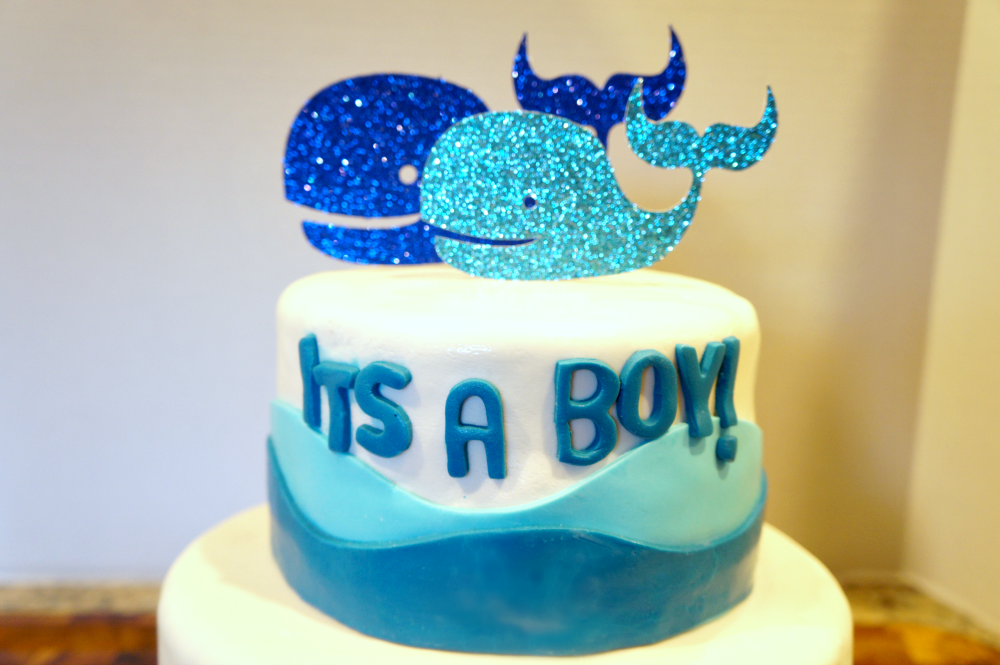 Hello friends! I hope everyone had some great holidays and that you found whatever you wished for underneath the Christmas tree! I'm back today with a short and sweet share of this adorable baby shower cake I made recently. This beauty features a layer of vanilla bean cake with homemade lemon curd filling, and a layer of chocolate cake filled with raspberry jam. The whole thing was then covered in classic buttercream and fondant... tons and tons of fondant. Let's get to work!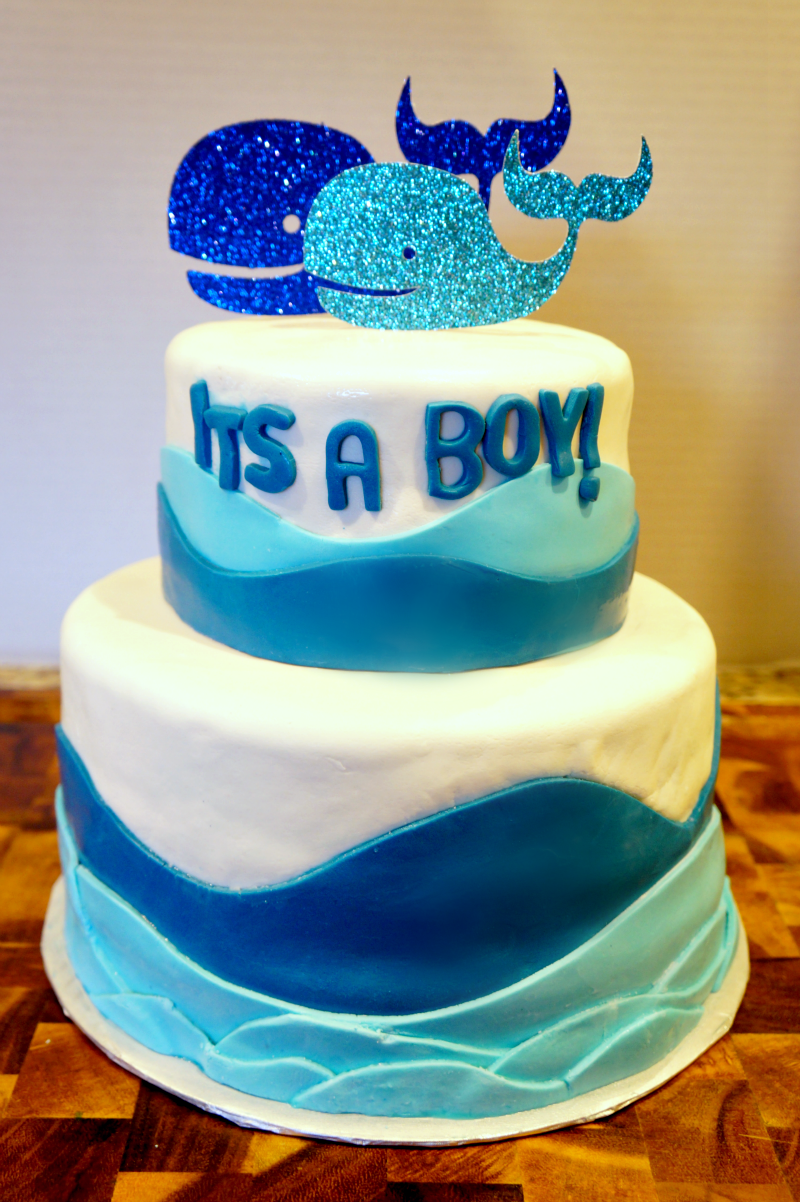 If you're wanting a bit more of a fondant tutorial, you can find an FAQ post I did HERE, but I'm by no means an expert! I will help with what I can but I'm still very much learning when it comes to fondant. But I'm getting better! 🙂 So I covered both cakes in white fondant, then some deep blue fondant (made with AmeriColors Navy and Deep Blue) and a layer of light blue (colored with AmeriColors Sky Blue). The toppers I just made using my Silhouette machine and some glitter scrapbooking paper with a design found in the Silhouette store. Easy peasy!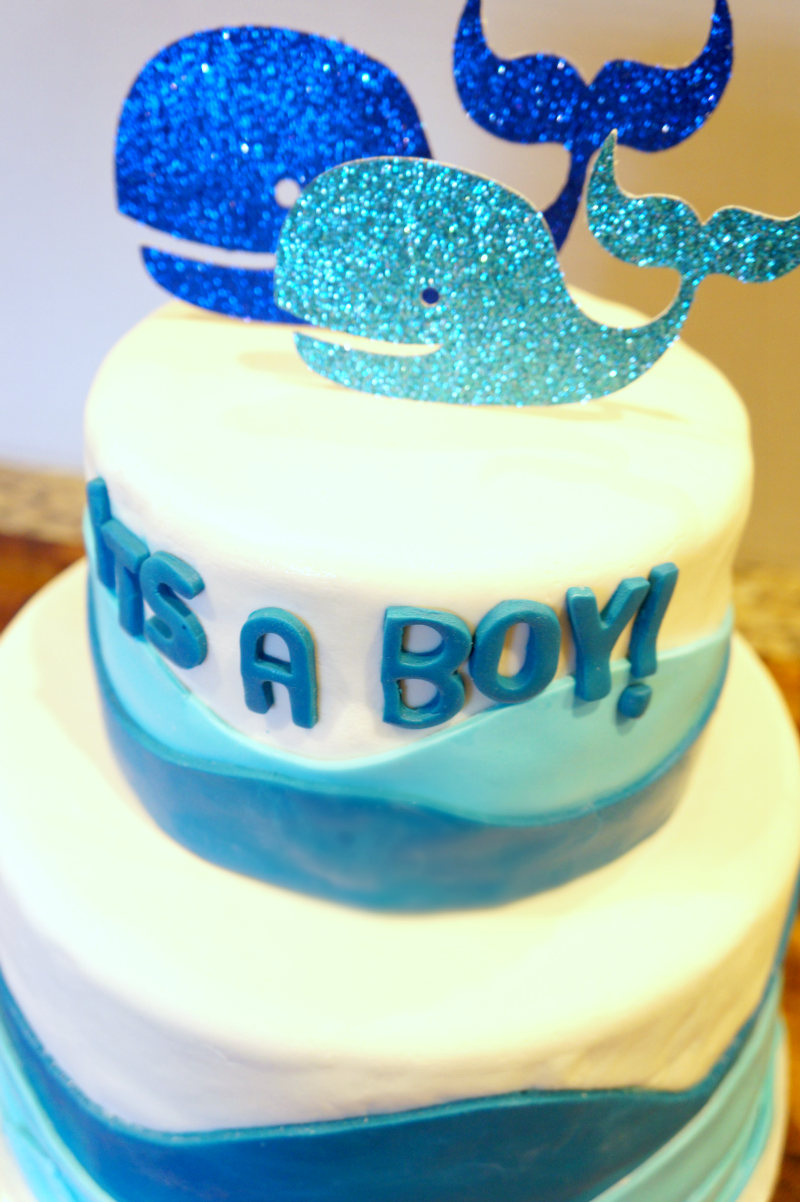 As for the edible components of this cake... vanilla cake was made with my new-found (which has quickly turned into my go-to) vanilla cake recipe, and filled with lemon curd from this recipe. The chocolate cake was made with my trusty chocolate layer cake recipe, and filled with storebought raspberry jam (that I strained the seeds out of). I don't think anyone appreciates raspberry seeds in their cake 😉 The buttercream I used is just the classic powdered sugar and butter recipe with some vanilla bean thrown in. Easy but so tasty!
To see more of my work, or to order a cake, visit my Orders page!