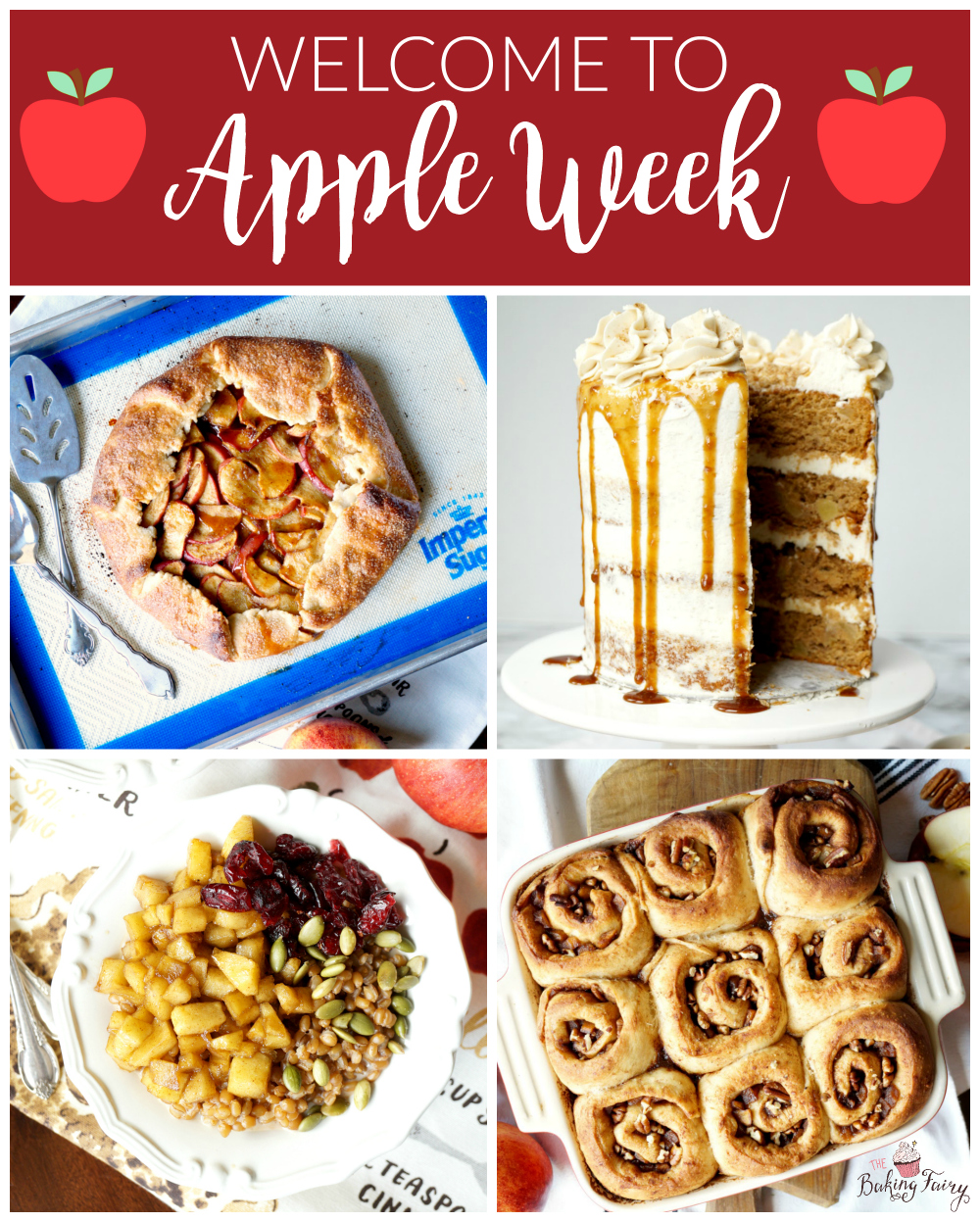 Hi friends and happy Sunday! I don't usually post over the weekend, but we have a very fun and busy week ahead so I figured an intro today was in order 🙂 Today officially kicks off #AppleWeek! I am joining 40 other food bloggers to bring you over 200 recipes this week! WAH! What can I say, we have definitely been busy! And the best part... we have been working with a handful of amazing sponsors, ALL of whom are sponsoring a gift pack. Which means this week, you will get not only plenty of apple recipes to get you through the fall, but some amazing prizes as well!
What can you expect from me this week? Well... I have lots of delicious recipes planned for you, don't you worry!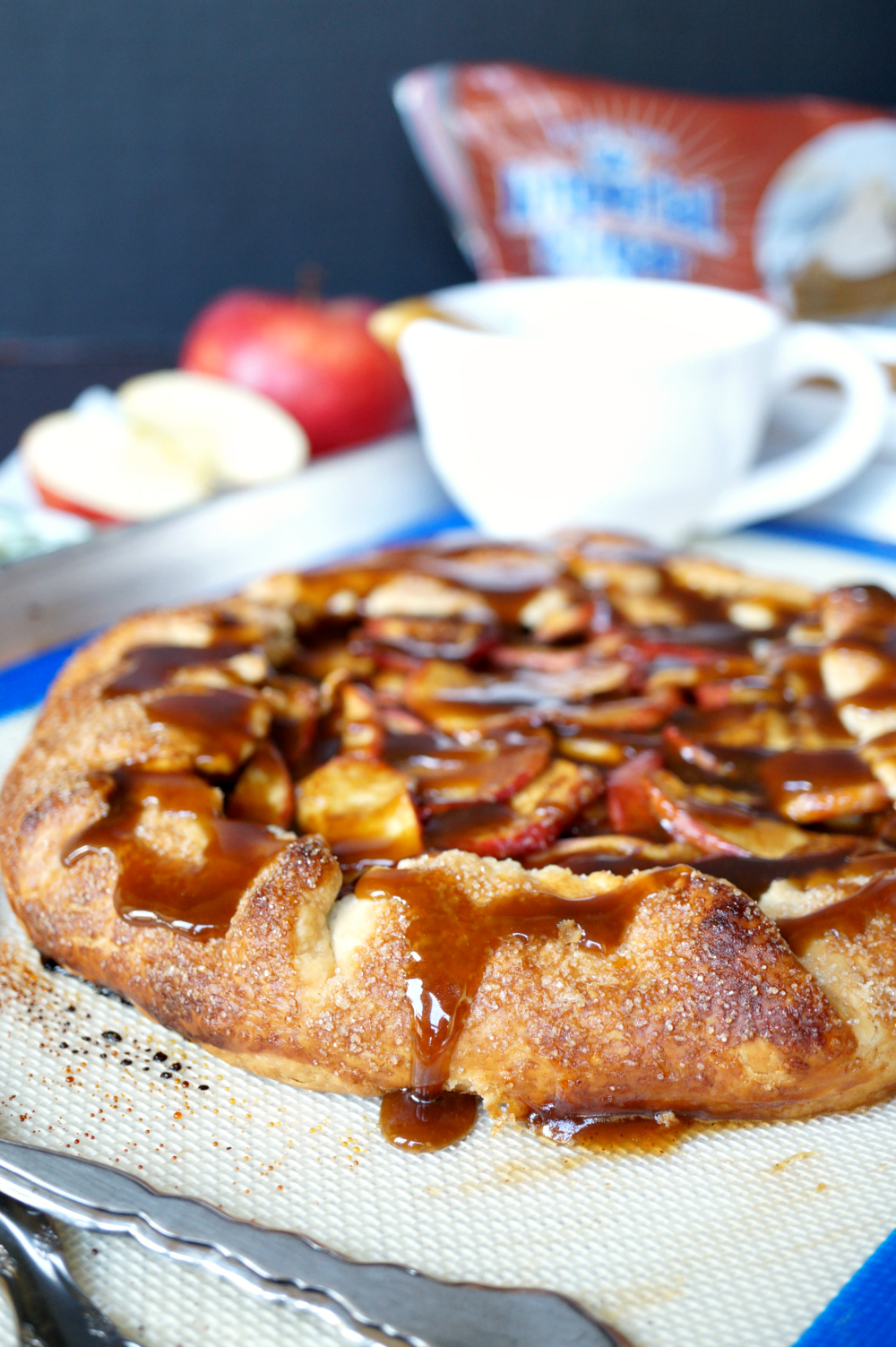 Monday - Vegan Caramel Apple Galette with Imperial Sugar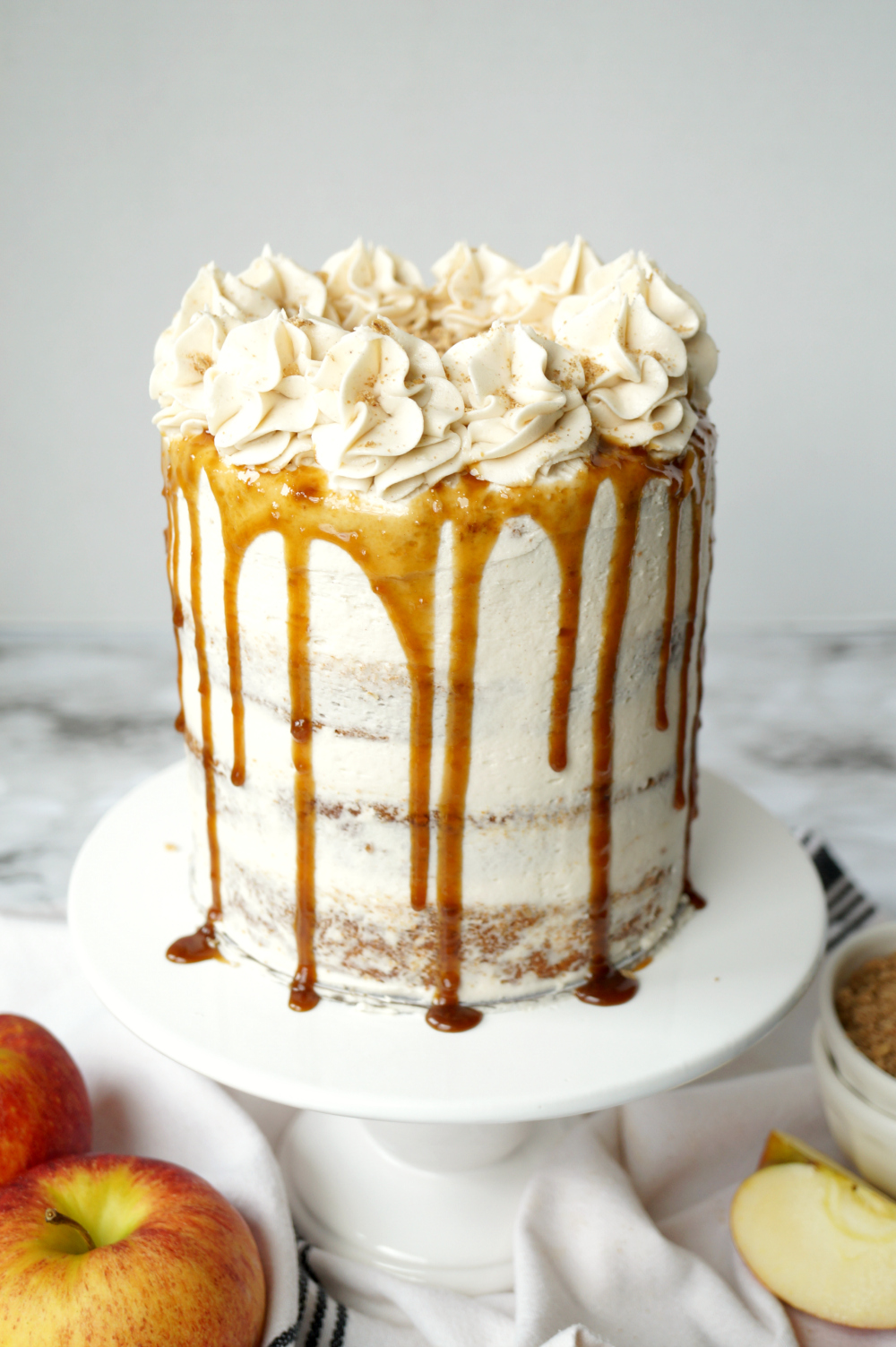 Tuesday - Apple Cinnamon Layer Cake with Brown Butter Streusel with Swiss Diamond Cutlery, Rodelle Vanilla, Flahavan's Oats, and The Spice House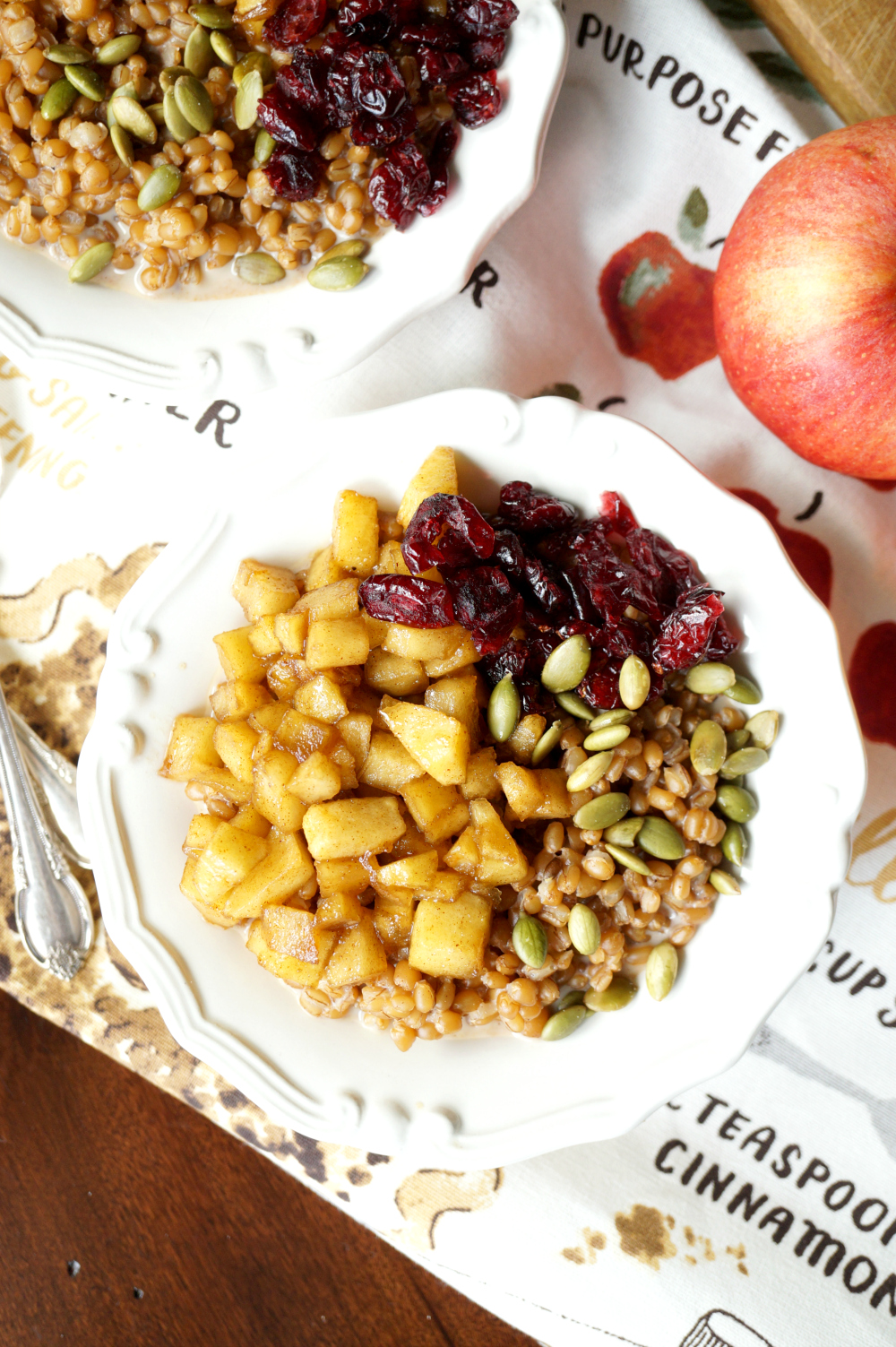 Thursday - Caramelized Apple Wheatberry Porridge with Cranberries and Pepitas with Swiss Diamond Cookware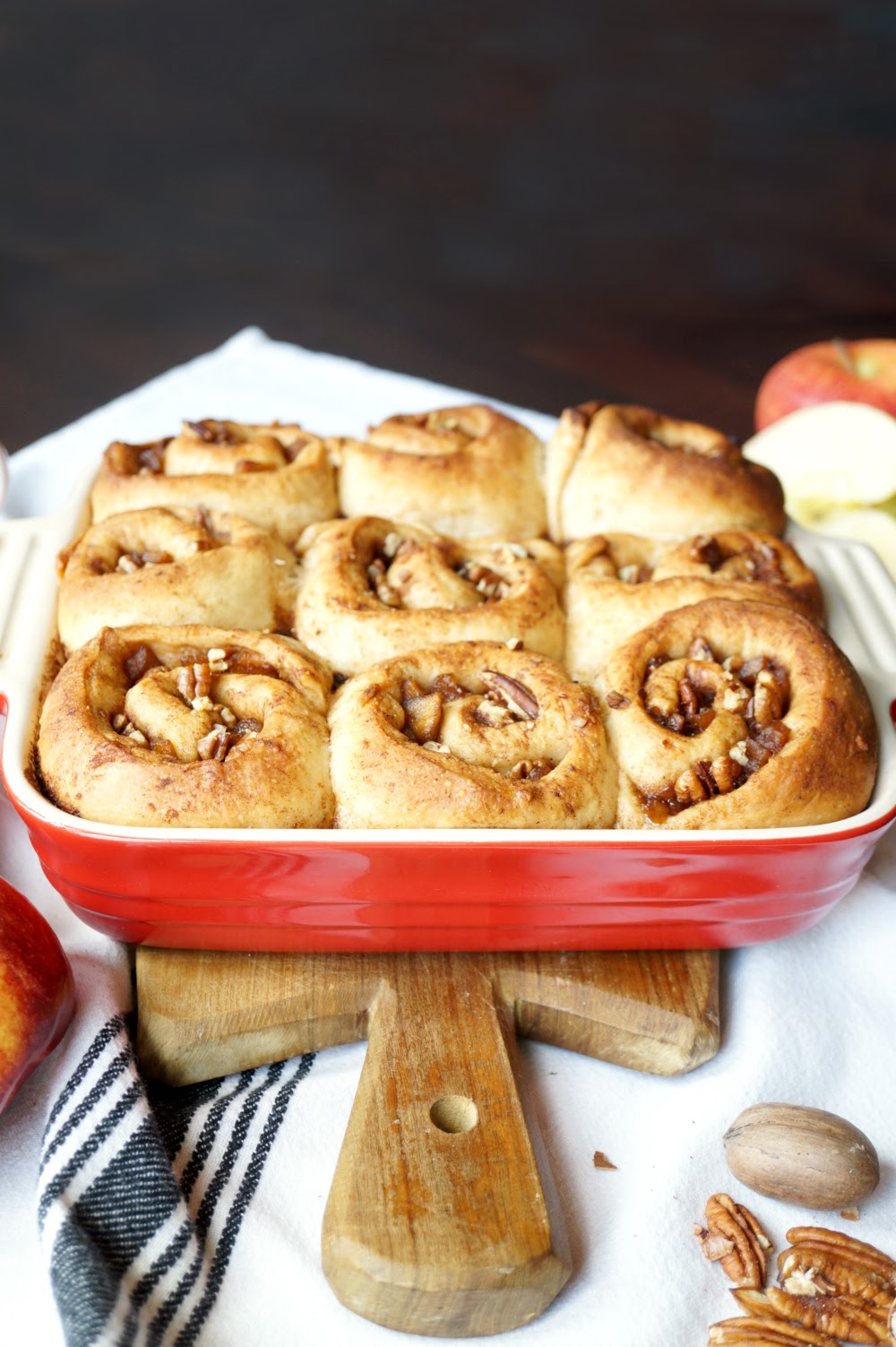 Friday - Vegan Apple Pie Cinnamon Rolls with Envy Apples
Come back each day this week to get the recipes for everything! And don't forget to always check the posts for the recipes from ALL the other bloggers too!
Now, onto all the details for these amazing PRIZE PACKS!!! The Rafflecopter to enter is at the bottom! 🙂
AppleWeek Prize Pack #1 from Swiss Diamond 
Available in select stores only, Swiss Diamond's XD 10 piece set features Swiss Diamond's newest, most advanced diamond-reinforced nonstick coating. The new coating formulation contains 20% more real diamond crystals than the HD coating and was developed in Switzerland. The result is a significantly tougher cooking surface, 40% more durable with 40% better food release properties as compared to the Classic HD nonstick cookware. The are ideal for healthy cooking without oil and feature quick, easy clean-up with hot soapy water. They are PFOA-free and produced in an eco-friendly manner. The tempered glass lids have adjustable steam vents and the ergonomic handles and knobs are oven safe up to 500 F.
Swiss Diamond is a high-end cookware and kitchenware brand established in 2001, with a manufacturing facility in Sierre, Switzerland. The brand name originates from the company's Swiss origin and it's classic cookware line which uses a revolutionary nonstick coating made with diamond crystals for durability, superior heat conduction, and a long-lasting nonstick surface. Swiss Diamond is committed to meeting consumer needs by using safe, high-quality materials, by emphasizing innovative design with traditional European craftsmanship and by adhering to an eco-friendly production process.
AppleWeek Prize Pack #2 from Envy Apples
A $60 Pre-Paid Visa Gift Card and a shipment of Envy Apples!
When you're this good they call you Envy™
It's hard to put into words what makes Envy™ so remarkable. Each satisfyingly sweet crunch redefines what to expect from an apple. Since it was introduced, Envy™ has emerged as the apple with everything: beautiful skin, sweet flavor and a bright, tender flesh that remains white even after being cut. It's a pure and pristine apple that's a genuine work of orchard-growing genius.
Envy™ was born in New Zealand using natural plant-breeding methods, crossing a Braeburn with a Royal Gala apple. From there, a handpicked team of talented growers, planted trees in regions perfect for growing Envy, such as New Zealand, Washington state and Chile where they benefit from long,
sundrenched days and crisp, cool evenings. Enjoy Envy™ just about anywhere—it's nature's passport to a magical moment of indulgent time. For more information visit envyapples.com
The Spice House has been sourcing premium spices since 1957, bringing you the finest selections from all over the globe.  They provide the freshest and most flavorful ingredients possible via small, weekly batch grinding and blending.
A Baker's Dream Come True!
Package will include pure vanilla extract, gourmet dutch-processed baking cocoa, gourmet vanilla extract, gourmet vanilla beans, organic vanilla extract, organic chocolate extract, almond extract, vanilla paste, and some fun baking supplies to whip of your next batch of goodies with!
Rodelle believes ingredients makes all the difference, that's why they are passionate about offering a complete line of superior baking ingredients, vanilla products and gourmet spice blends. Quality vanilla extract may cost a little bit more, but the flavors are worth it! Rodelle works with a farmer-owned co-op in Madagascar, Sahanala, to craft a farm-to-table vanilla that benefits the vanilla farmers and their families. Learn more about Rodelle's vertical integration here. Or, Find out where to buy great Rodelle ingredients near you here.
A Sweet Tooth's Dream Come True!
The Winner will receive 1 case of 2-lb granulated sugar (20 bags) + 1 case of 2-lb light brown sugar (24 lbs), a silicone baking mat and a custom apron.
For 175 years, Imperial Sugar has been a trusted name in family kitchens across the South.  Sweet things happen when people come together in the kitchen, and that's why Imperial sugar has been at the heart of family traditions and celebrations for generations.  We're the secret ingredient in family-favorite recipes handed down from one generation to the next. Home cooks know that when you bake with love and Imperial sugar, that's when memories are made. Visit ImperialSugar.com for over 100 years of time-tested recipes, kid's crafts, how-to videos, coupons, giveaways and more.
Flahavan's and Nairn's have teamed up to bring out an oatstanding prize pack filled with naturally creamy, sustainable Flahavan's Irish Oatmeal and our go-to gluten free grahams by Nairn's. We have a good gut feeling that you're going to love it!
Flahavan's Irish Oatmeal is sustainably grown and milled in Co. Waterford, Ireland by the Flahavan's family since 1785. They have sourced the finest oats from the same Irish farming families for generations. Flahavan's oats are milled in small batches and minimally processed according to 230 year old milling tradition and double kilned. They are non-GMO and naturally gluten-free.
Nairn's Gluten Free Grahams are rather good in more ways than one.  For a start they're made with only the finest wholegrain oats- naturally energizing and proven to reduce cholesterol.  And at only 45 calories a piece, they're a healthy alternative the the usual graham (also 40% less sugar!). But the real feel good factor comes from knowing every delicious gluten-fee bite is batch tested to Elisa standards so they're truly safe to eat.
Perfect for baking all of these AppleWeek treats, Nordic Ware will give one lucky winner an apple cakelet pan and prism baker's bundle with a quarter and half sheet pan!
Nordic Ware is a family owned and operated kitchenware company since 1946 and has steadily built its reputation as an internationally distributed kitchenware brand. As a leading manufacturer and innovator, Nordic Ware produces the vast majority of its products in America, at its Minneapolis headquarters, including bakeware, cookware, grillware, microwave, and kitchen gadgets and accessories.

a Rafflecopter giveaway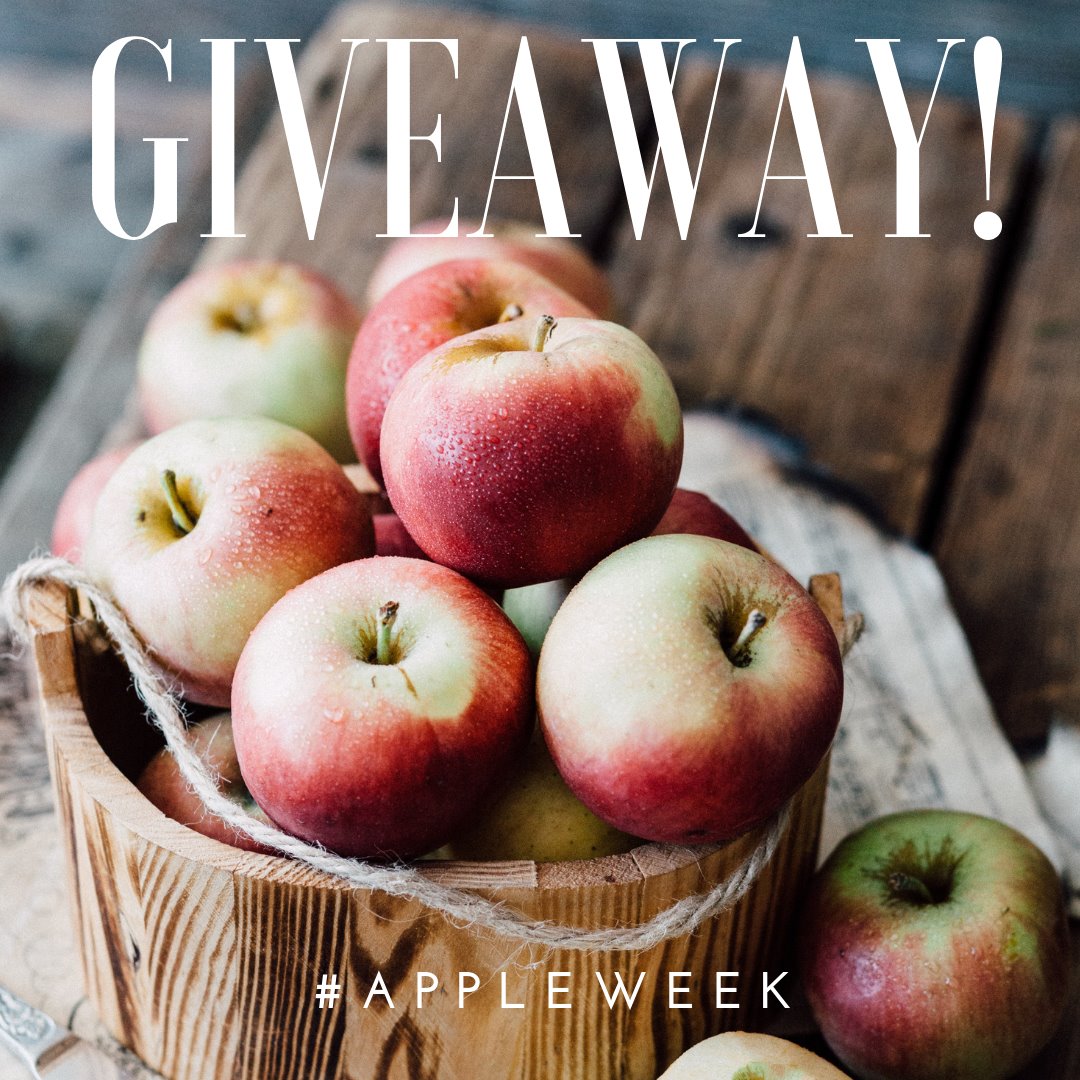 Some bloggers already got a head start on sharing recipes today... here is what they whipped up!
Sunday's Recipes:
Come back tomorrow for more delicious #AppleWeek recipes! 🙂