Got a little overzealous with buying vegetables this week? No worries! These Roasted Veggie Bowls are the perfect way to use up all the odds and ends in your fridge before they go bad!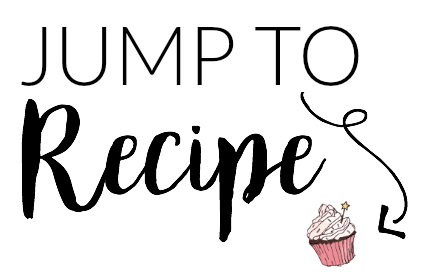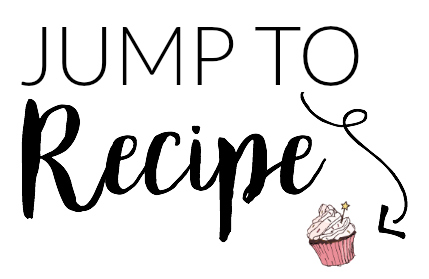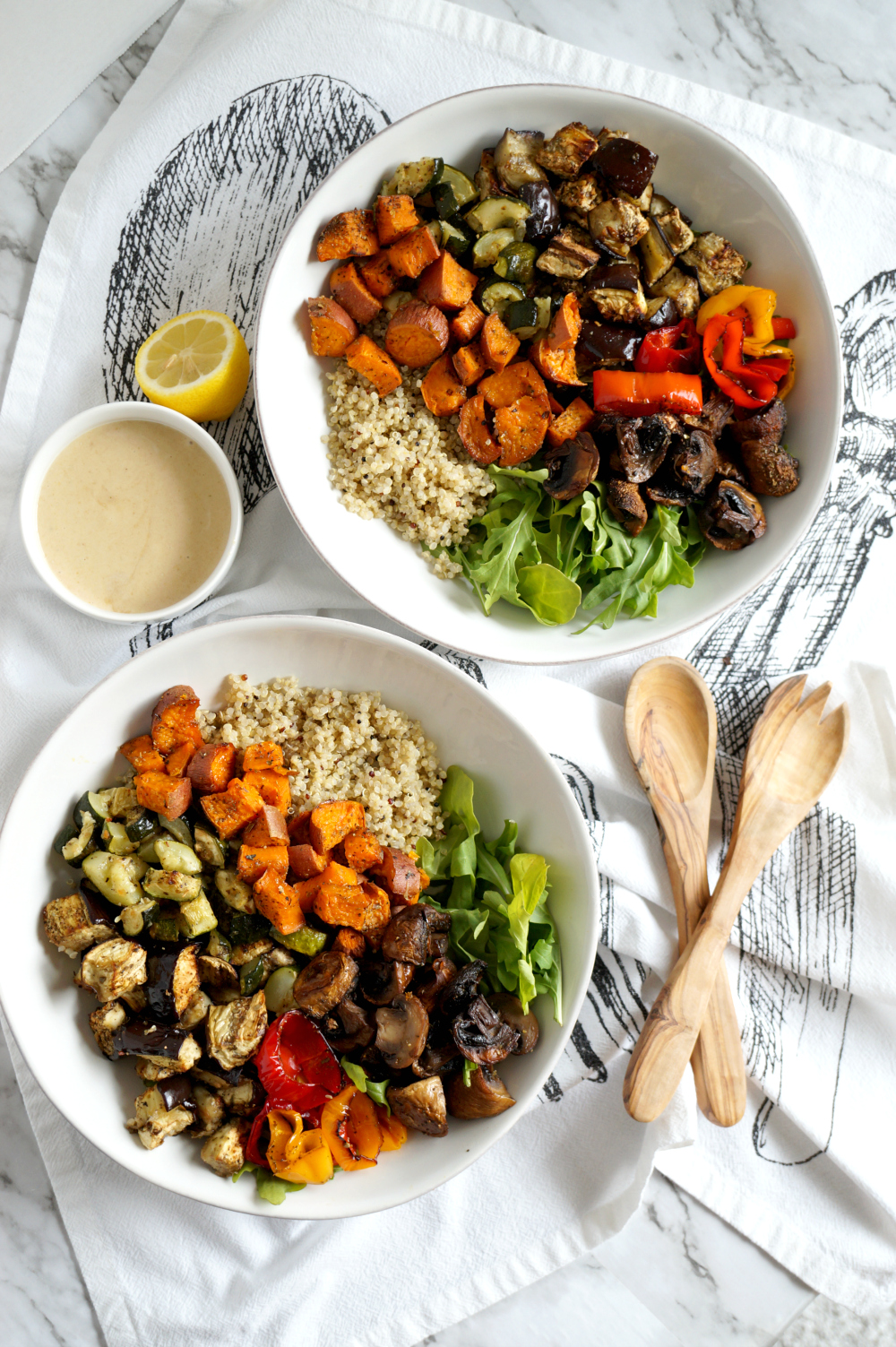 Oh hiii friends! Happy Monday! I am so pumped to be sharing one of my all-time favorite meals/healthy eating hacks with you today. I have really tried to make an effort to share more of my "real meals" this year on the blog, and this is one that I make almost every week! Say hello to my Ultimate Fridge Clean-Out Roasted Veggie Bowls! Okay, so the title isn't glamorous, but that's exactly what these are. If you got a little overzealous with the veggies at the farmer's market this week, worry not. I gotchu. That's exactly what these veggie bowls are for!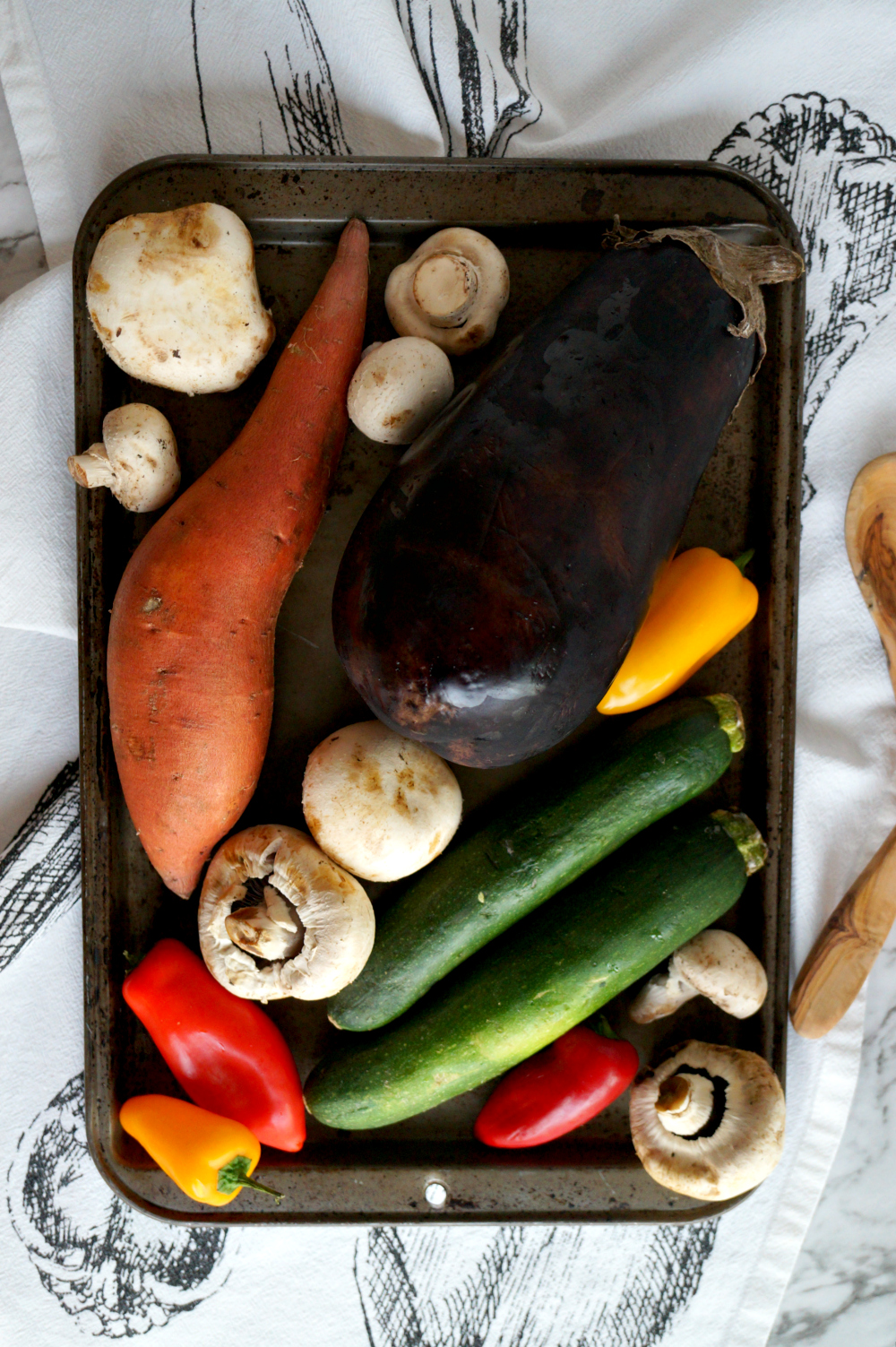 Confession time - I almost ALWAYS buy more vegetables than I can use in a week. Without fail. Whether something was on sale, or a recipe that I planned on didn't get made, or I didn't use as much as I thought I would in a dish, there's always some sort of sad produce in my crisper drawer just begging to be thrown away. BUT. NOT SO FAST! I haaaaate wasting food, and I've found that 99% of the time, even if a vegetable looks pretty pathetic on the outside, usually a good scrub and little trim at the edges make it perfectly edible. That very sad looking eggplant, for example, was perfectly pearly white and unblemished on the inside. I've definitely learned to always cut into my veggies and see if they're salvageable before tossing them!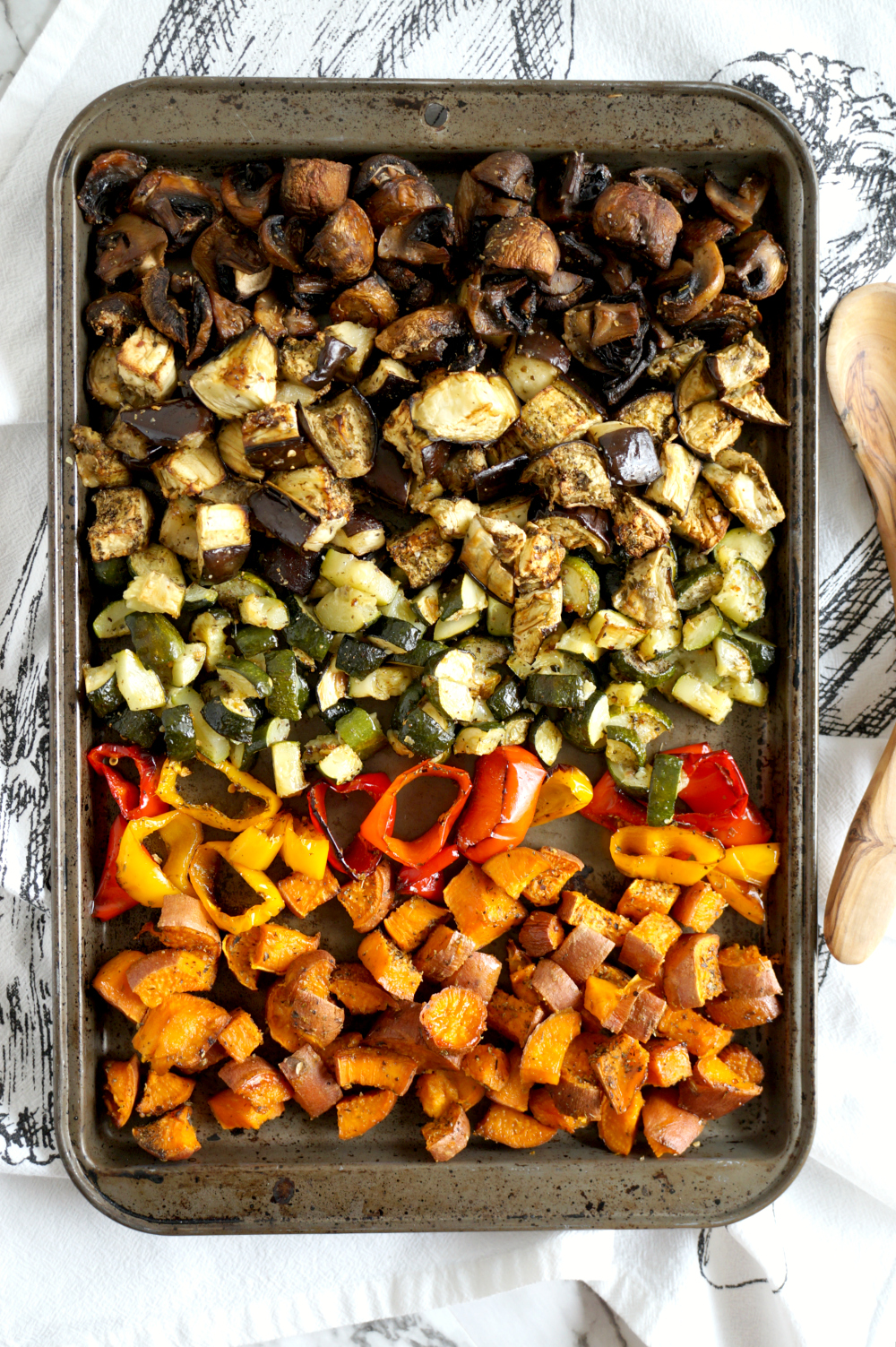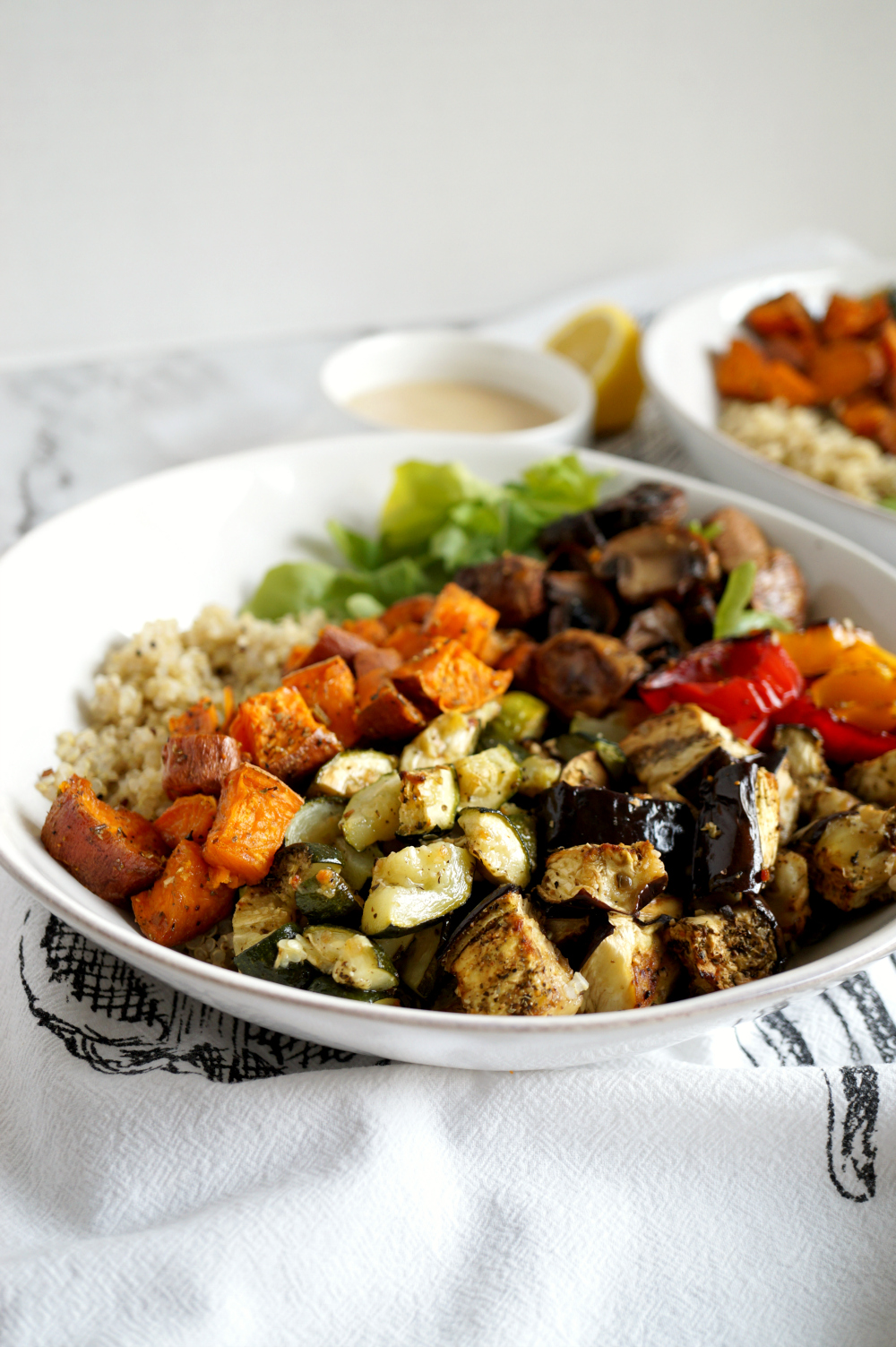 Roasted vegetables are my favorite! There's nothing better than a crispy, caramelized, salty exterior with a creamy, melt-in-your-mouth surprise waiting on the inside. Yum. Pretty much anything tastes better roasted! And I've found that these roasted veggie bowls are the perfect way to use up all those odds and ends in the fridge, and turn them into one cohesive meal! All you need is an assortment of veggies to roast, some sort of grain (I used quinoa in this case, but white/brown rice or anything else you have on hand works too!), usually a fresh green like spinach or arugula, and then something creamy/saucy. Avocado is a big favorite of mine, but today I am including the ~recipe~ (if you can even call it that) for an easy peasy tahini-lemon-maple sauce that makes the perfect drizzle over the top!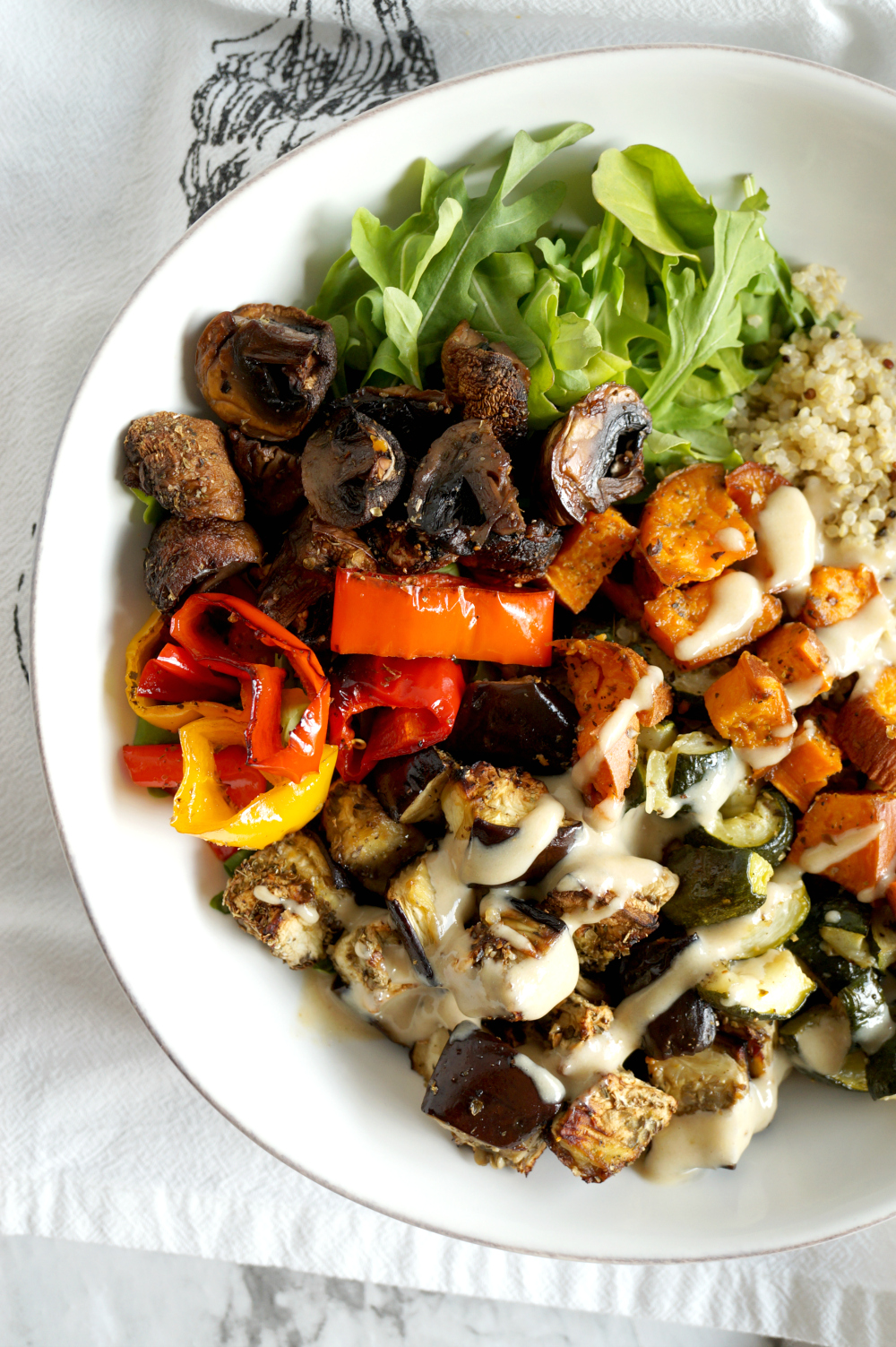 I have found that the more little random leftovers and things you add to these roasted veggie bowls, the better they taste! Hummus, pesto, salsa, some leftover beans or rice... toss it in! I think that's really the secret for places like Flower Child or Chipotle or anywhere else that serves "bowls". The deliciousness really comes from having a bunch of flavors and textures mixed together in one place! It's a little overwhelming to make it all from scratch, but the perfect excuse to clean out the fridge and use those silly tiny leftovers that you can't really use otherwise.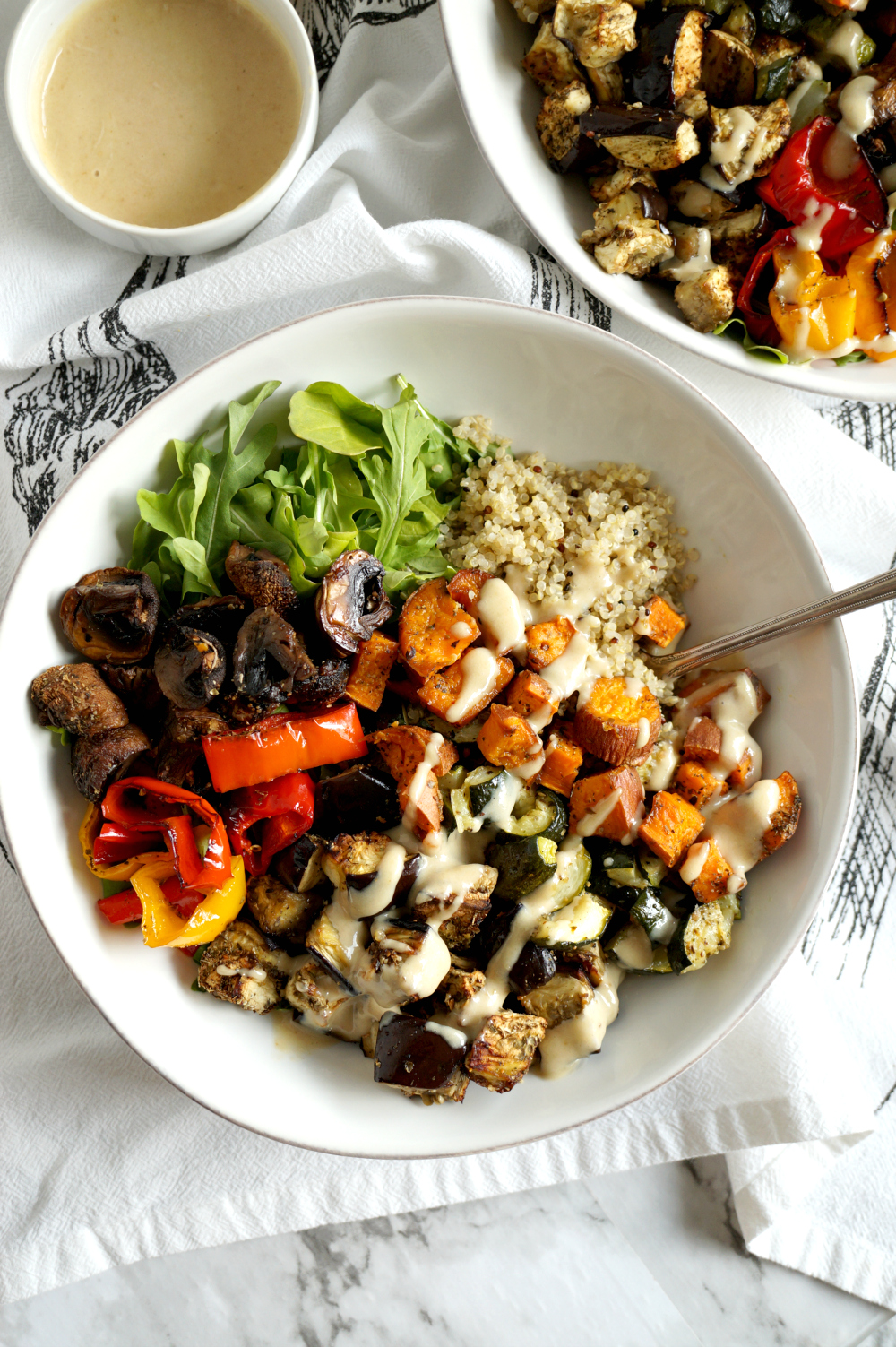 Tips for success!
Make these bowls your own, and use whatever veggies you have! SERIOUSLY, everything I have ever roasted has come out delicious. Sweet potato, mushroom, brussel sprouts, carrots, eggplant, squash... anything your heart desires!
I like adding a "creamy/saucy" component to my bowls for more texture and interest. This can be avocado, hummus, tahini, even pesto. I like to whisk a smidge of water into my hummus or pesto so that it can be more of a drizzle on top!
It's super easy to add extra protein to these! Make the roasted veggie bowls and add some tofu/seitan/chicken/beef/fish/whatever on top. Yet another leftover you can use up in a yummy way!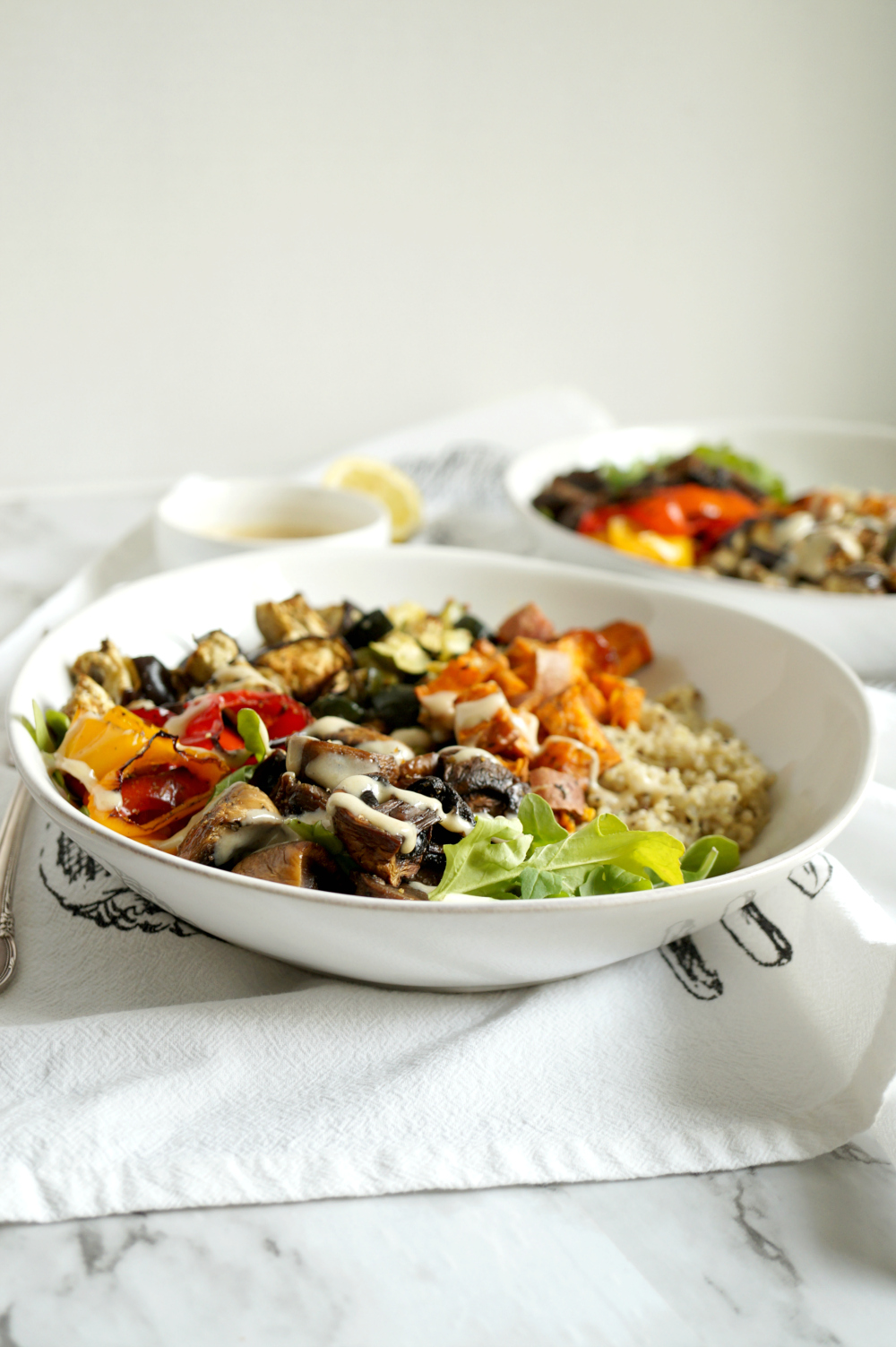 I hope you guys will try making these roasted veggie bowls next time you find yourself with way too many vegetables! I promise you'll be making them on repeat... they are SO good!
Looking for more delicious "bowls"?
the ultimate fridge clean-out roasted veggie bowls
Got a little overzealous with buying vegetables this week? No worries! These Roasted Veggie Bowls are the perfect way to use up all the odds and ends in your fridge before they go bad!
Author:
Valentina | The Baking Fairy
Ingredients
assortment of veggies, such as eggplant, zucchini, bell pepper, onion, mushrooms, cherry tomatoes
2-3 tablespoon olive oil
1 tablespoon garlic salt
1-2 tablespoon Italian herb seasoning
*for the tahini sauce*
3 tablespoon tahini
1 tablespoon maple syrup
juice of 1 lemon
water, as needed to thin
garlic salt to taste
*to serve*
cooked grains, such as quinoa or brown rice
leafy greens like spinach or arugula
Instructions
Preheat the oven to 425F, and line two baking sheets with foil or silicone liners.
Wash and dry all of your veggies, then chop into cubes. I generally try to cut tougher veggies like potatoes or butternut squash smaller, and watery vegetables like mushrooms/eggplant/zucchini bigger, so that they all finish cooking around the same time.
Spread your veggies out onto your prepared trays, and drizzle on the olive oil followed by the garlic salt and italian seasoning. Toss everything to combine.
Roast veggies in preheated oven for 35-45 minutes, until everything is golden brown and caramelized.
When ready to serve, make the tahini sauce. In a small bowl, combine the tahini, maple syrup, lemon juice, and garlic salt. Add water, a little at a time, until sauce reaches desired consistency.
To serve, plate up your grains and greens. Top with some of the roasted vegetables, and drizzle the tahini sauce on top. Enjoy!