Welcome fall with these warm and cozy Vegan Lentil Mushroom Pot Pies! They're so simple to make and topped with irresistibly light and crispy puff pastry.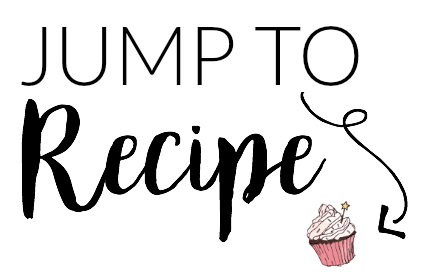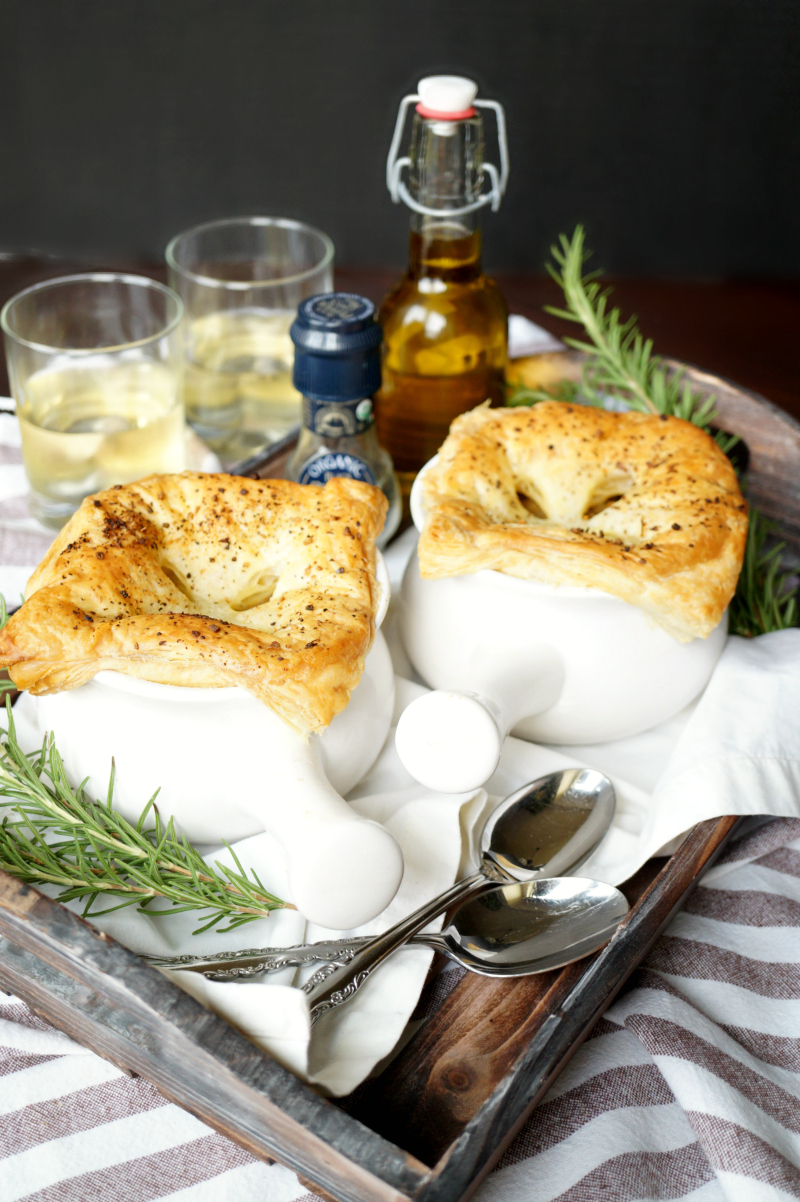 Happy happy Monday! While Texas stubbornly refuses to have fall temperatures, I am equally stubbornly choosing to ignore the weather outside and instead focusing on cozy recipes! Today I am sharing this fabulous recipe for Vegan Lentil Mushroom Pot Pies. These are filled with a creamy mixture of lentils, mushrooms, carrots, celery, onions, and garlic, and topped with a crispy, shattering layer of puff pastry. SO YUM and seriously so easy! Let's get our fall on!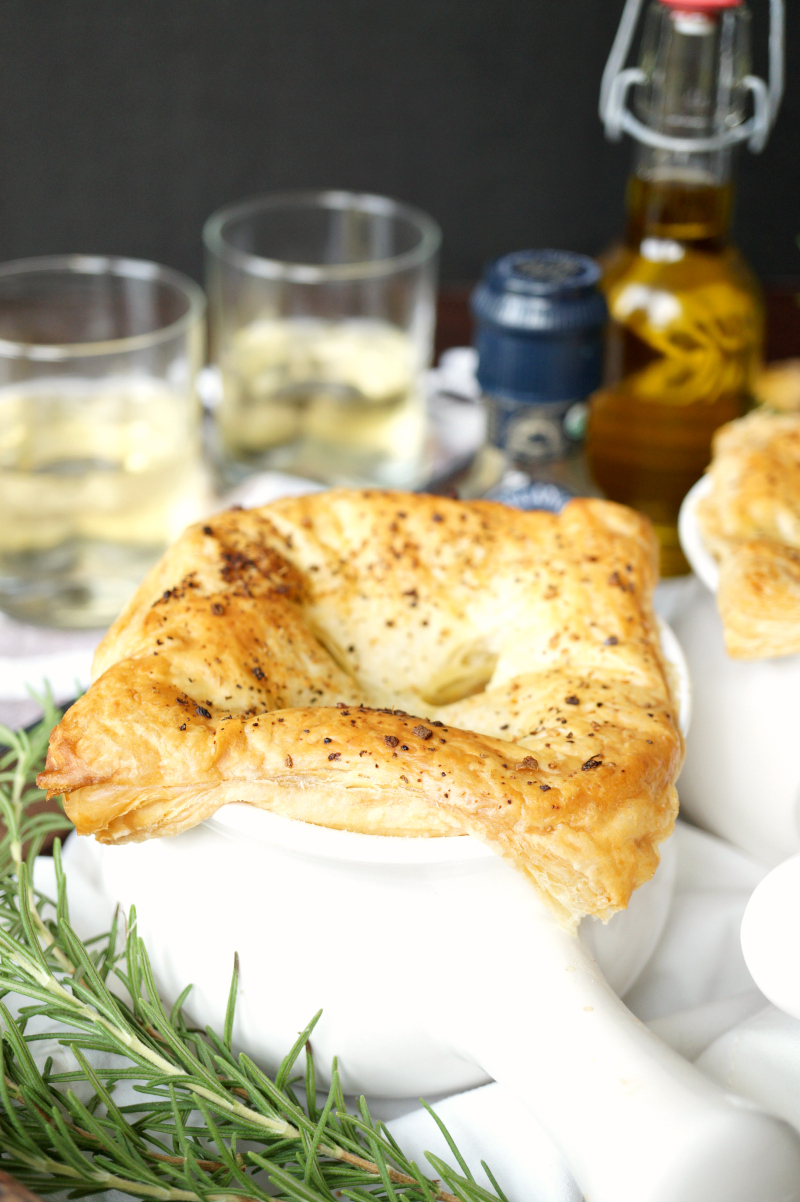 So I am sadly entering my very last week in OB/GYN rotation and I am so heartbroken! I have honestly loved these past 6 weeks so much. I'm kind of 65% set on being an OB/GYN now but I wonder if I'll end up saying that after every rotation! Surgery is next and that is when aaallll the sleep dies. I've been baking and cooking up a storm each weekend and stockpiling recipes for later! Don't think I'll desert y'all right during pumpkin season. HOW COULD I.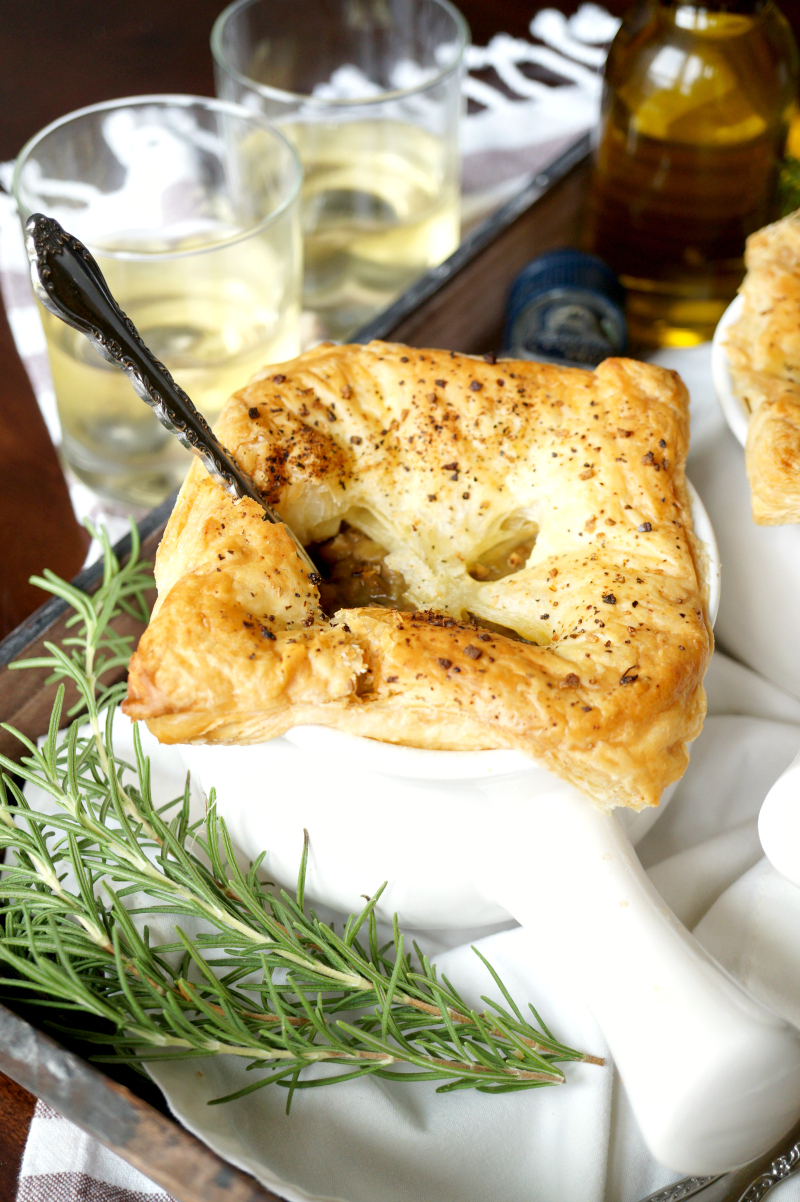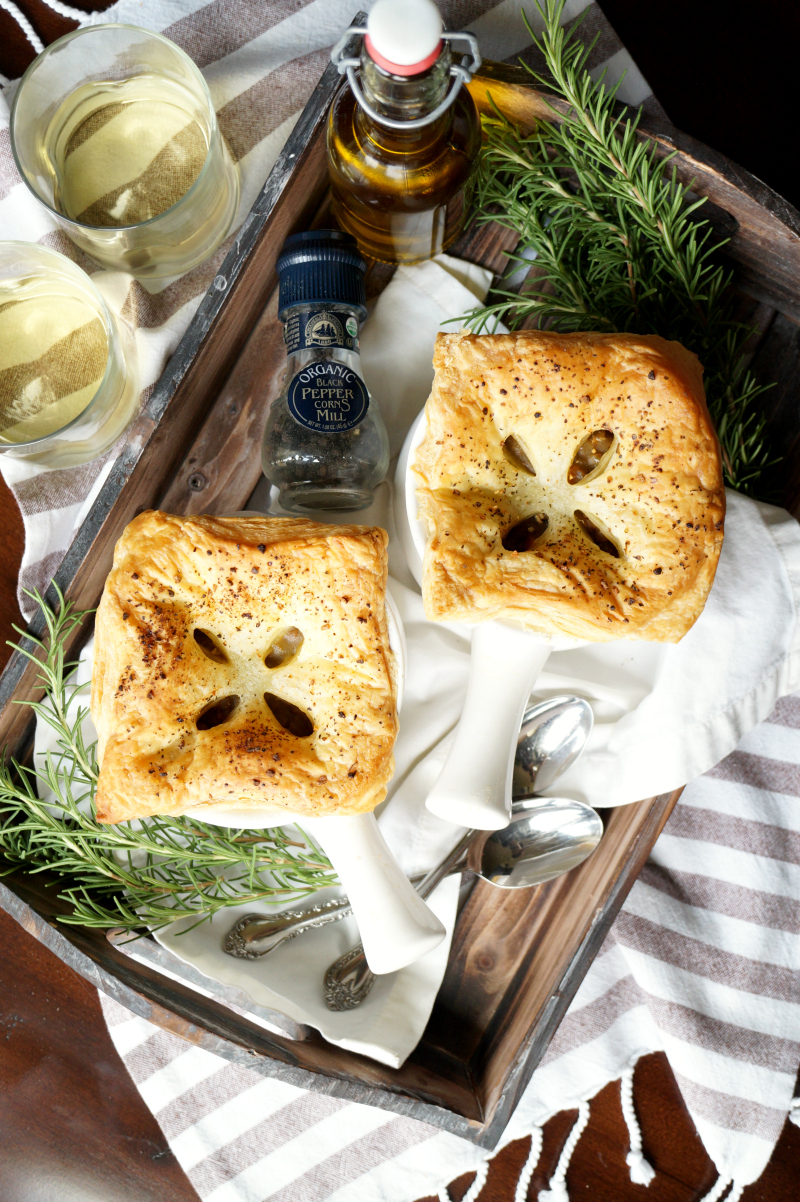 These lentil mushroom pot pies will seriously rock your world! My vegan-ish mind has been blown ever since I discovered that they make vegan puff pastry. The possibilities are endless! And the best part is that it's not even a special puff pastry - good old Pepperidge Farms pastry contains zero butter. Sorry to burst your bubble, but it works for my purposes! In total honesty, I have yet to find a puff pastry that contains real butter anyway, but that is besides the point.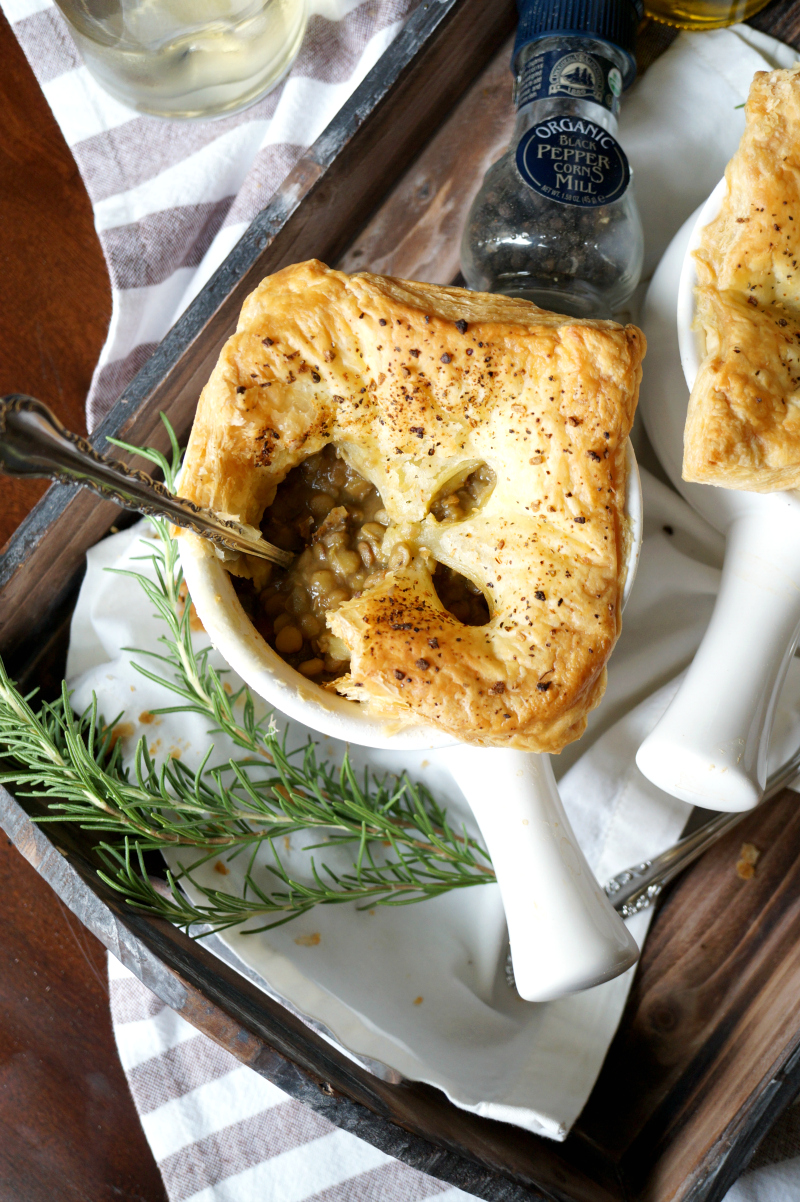 VEGAN lentil mushroom pot pies! Make them! Love them! They will make all your warm-and-cozy fall dinner dreams come true. And don't skimp on that puff pastry either, that's the best part. Happy cooking!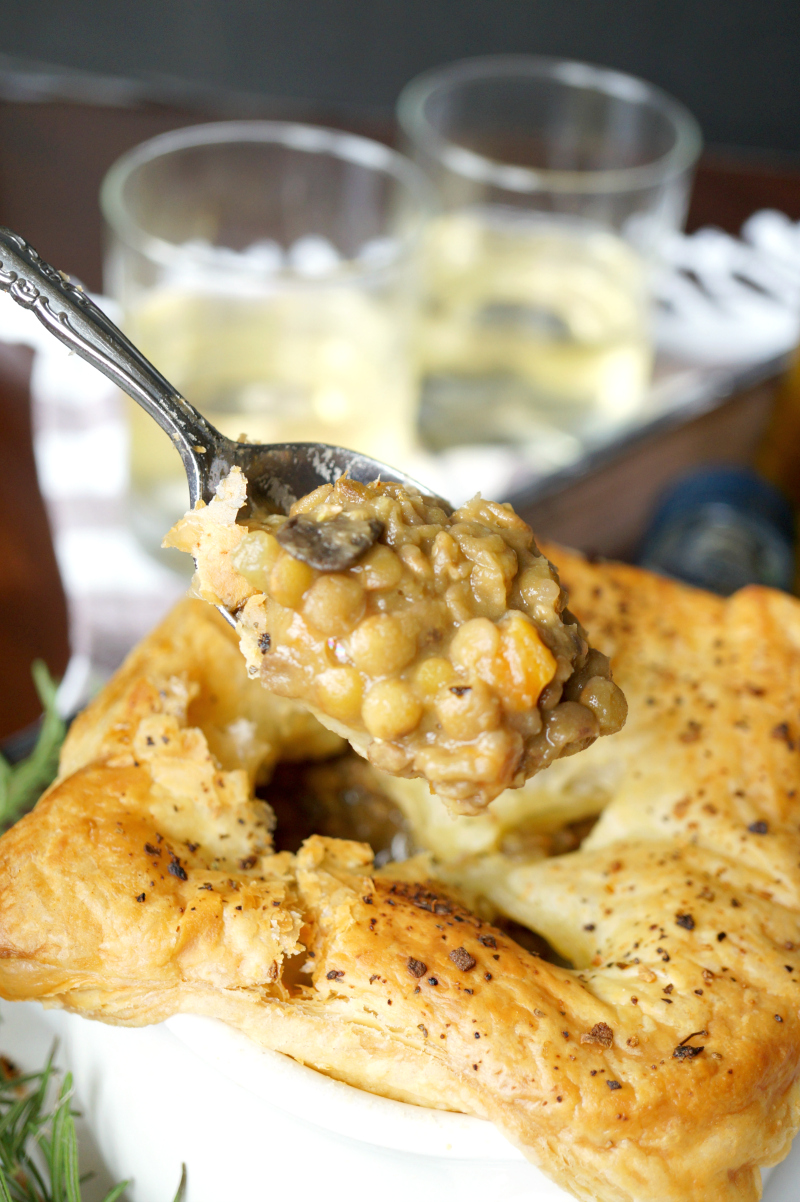 Looking for more cozy fall recipes? Check out my Creamy Pumpkin Soup, Creamy Tomato Basil Soup, Vegan Crispy Tofu Ramen Noodles, Slow Cooker French Onion Soup, and Vegan Fajita Enchiladas!
vegan lentil mushroom pot pie
Author:
Valentina | The Baking Fairy
Ingredients
1 white onion
2 carrots
2 stalks of celery
1 tomato
one 8oz package mushrooms
3 cloves garlic
2 tablespoon olive oil
1 lb lentils
1 vegetable bouillon cube
2 bay leaves
½ teaspoon garlic powder
¼ teaspoon paprika
½ teaspoon salt
1 sheet puff pastry
1-2 tablespoon soy milk
Instructions
First, prepare the filling. Dice the onion, carrots, celery, and tomato. Slice the mushrooms. Crush the garlic cloves.
In a large nonstick pot, heat the olive oil over medium-high heat until shimmering.
Add in the prepared vegetables, season with the garlic, paprika, and salt, and saute until soft.
Add in the lentils, and toss to coat with the olive oil.
Add enough water to cover (about 3-4 cups), and toss in the bay leaves and vegetable bouillon. Lower heat to a simmer, and cook until lentils are tender and mixture is thick and creamy, stirring occasionally. This should take about 20-25 minutes. Add more water if needed.
Preheat oven to 425F.
Divide the lentil mushroom mixture evenly among 4 big bowls (you could also do 6 smaller servings).
Grab your sheet of puff pastry, lay it on a lightly floured surface, and stretch it out slightly using a rolling pin. Cut into 4 or 6 even squares depending on how many bowls you have. Cut 4 small slits in each to let the steam escape.
Wet the edges of the bowls with a little water, and place each puff pastry square on top. Brush with soy milk, and sprinkle on a little salt and pepper or italian seasonings.
Place all the bowls on one cookie sheet, and place in oven. Bake for 20 minutes, until puff pastry is golden brown and crispy. You can do 1-2 minutes under the broiler at the end to get them nice and brown. Serve immediately!
*Disclosure: I am part of the Amazon Associates Program, and there may be affiliate links on this page. If you buy anything through my website, I will receive a small percentage of the profit at no extra cost to you. Thank you for supporting my blog!*

SaveSaveSaveSave
SaveSave
SaveSave