Do you have Halloween candy laying around that you just don't know what to do with? Mix it into this Halloween Candy Chocolate Skillet Cookie for a delicious dessert!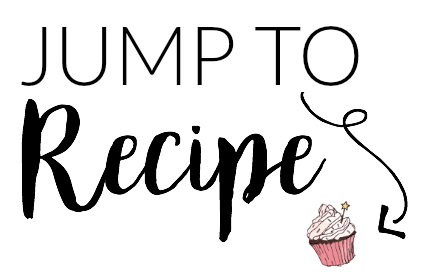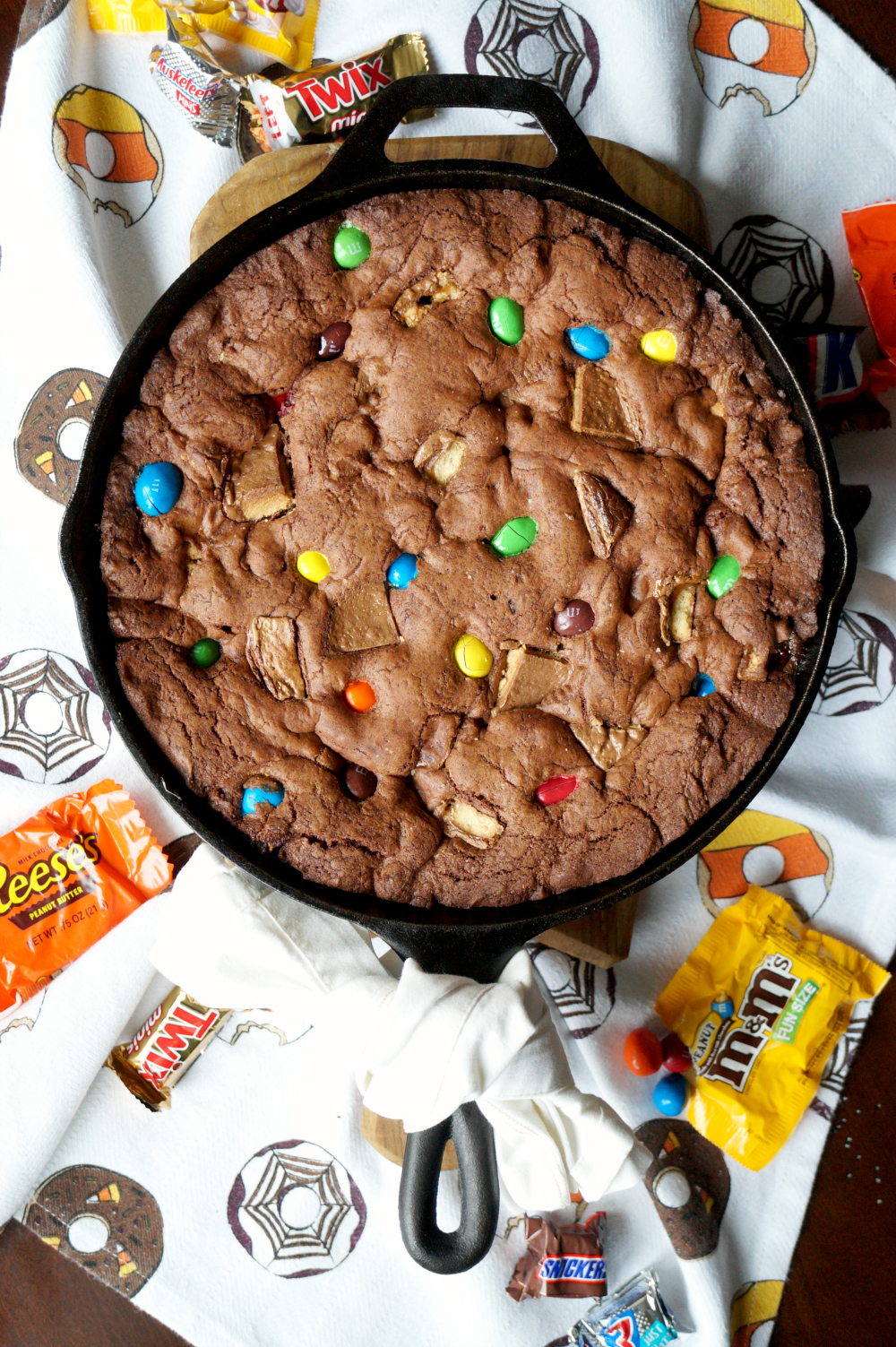 Hiiii friends and happy Monday! Okay, so I know what you may be thinking... "Valentina, Halloween just passed, what on Earth are you doing?" Hear me out, though! This year, Halloween fell on a Wednesday and on top of that, it was pouring the entire time. So we only had a handful of trick-or-treaters, which has resulted in me being left with 78% of my Costco sized candy bag. If you also have a bunch of candy, for whatever reason, this recipe is for you! This Halloween Candy Chocolate Skillet Cookie combines all your random candies with a thick and chewy chocolate cookie dough for a decadent, delicious dessert. Yum!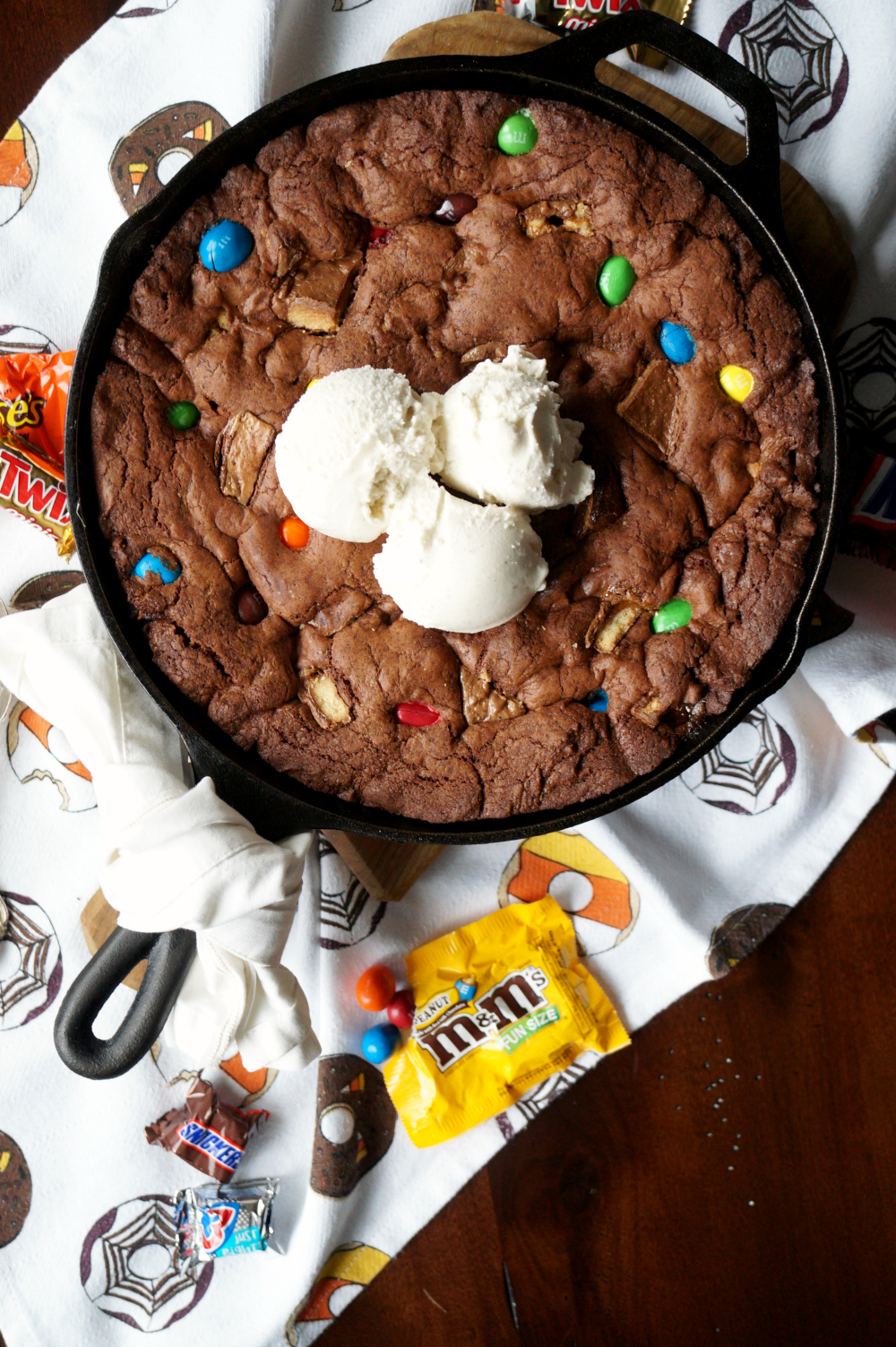 I hope this isn't coming at you too long after Halloween, but I figured if I still have so much candy left at this point then so do you! And if your family is tired of eating the candy, well... just transform it into this chocolate skillet cookie! It really is so simple to make, and the advantage of a big cookie is that you can just make the cookie dough and dump it into the pan. No need to spoon out individual cookies! Serve it with a nice scoop of vanilla ice cream for the ultimate treat.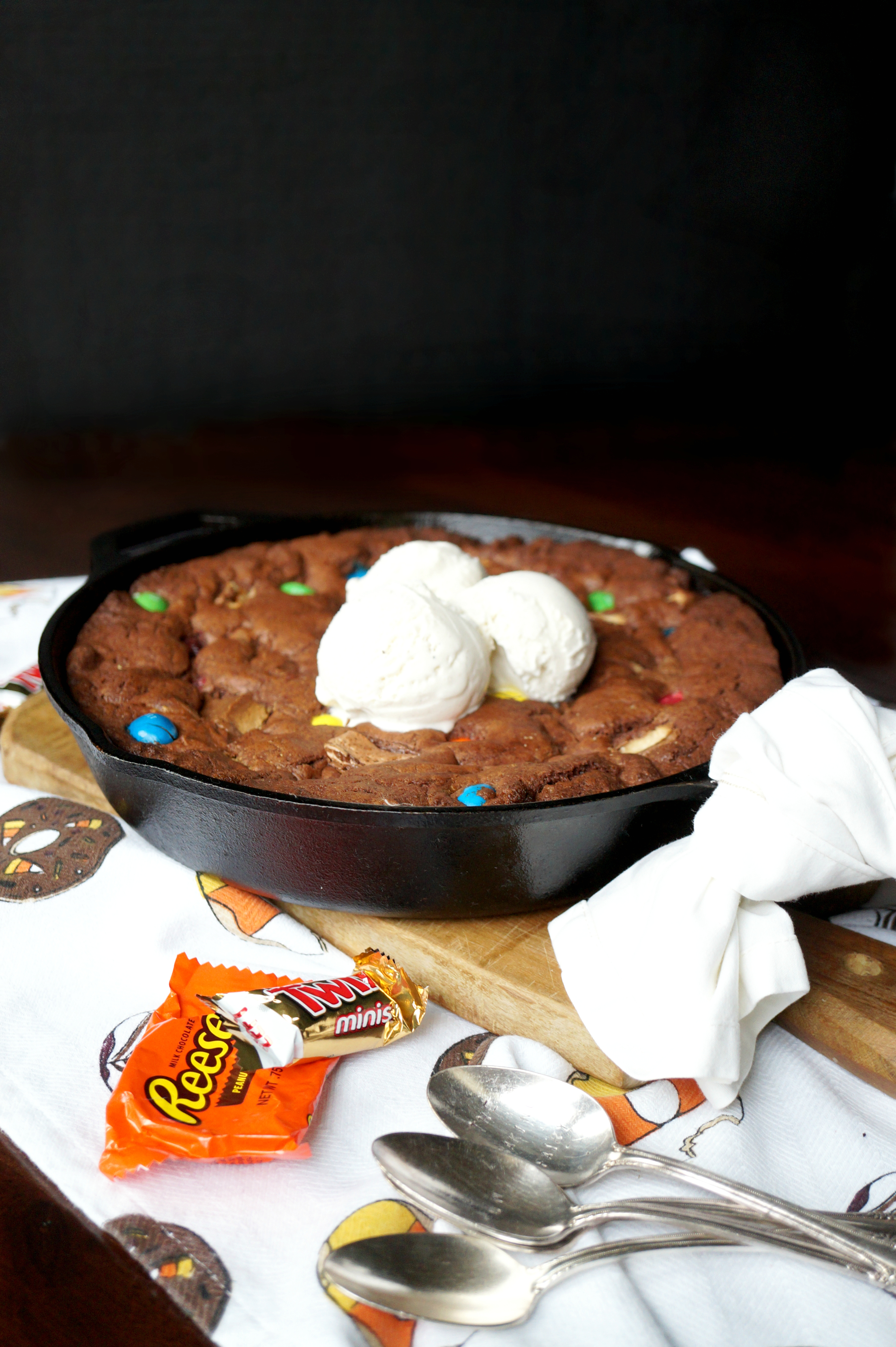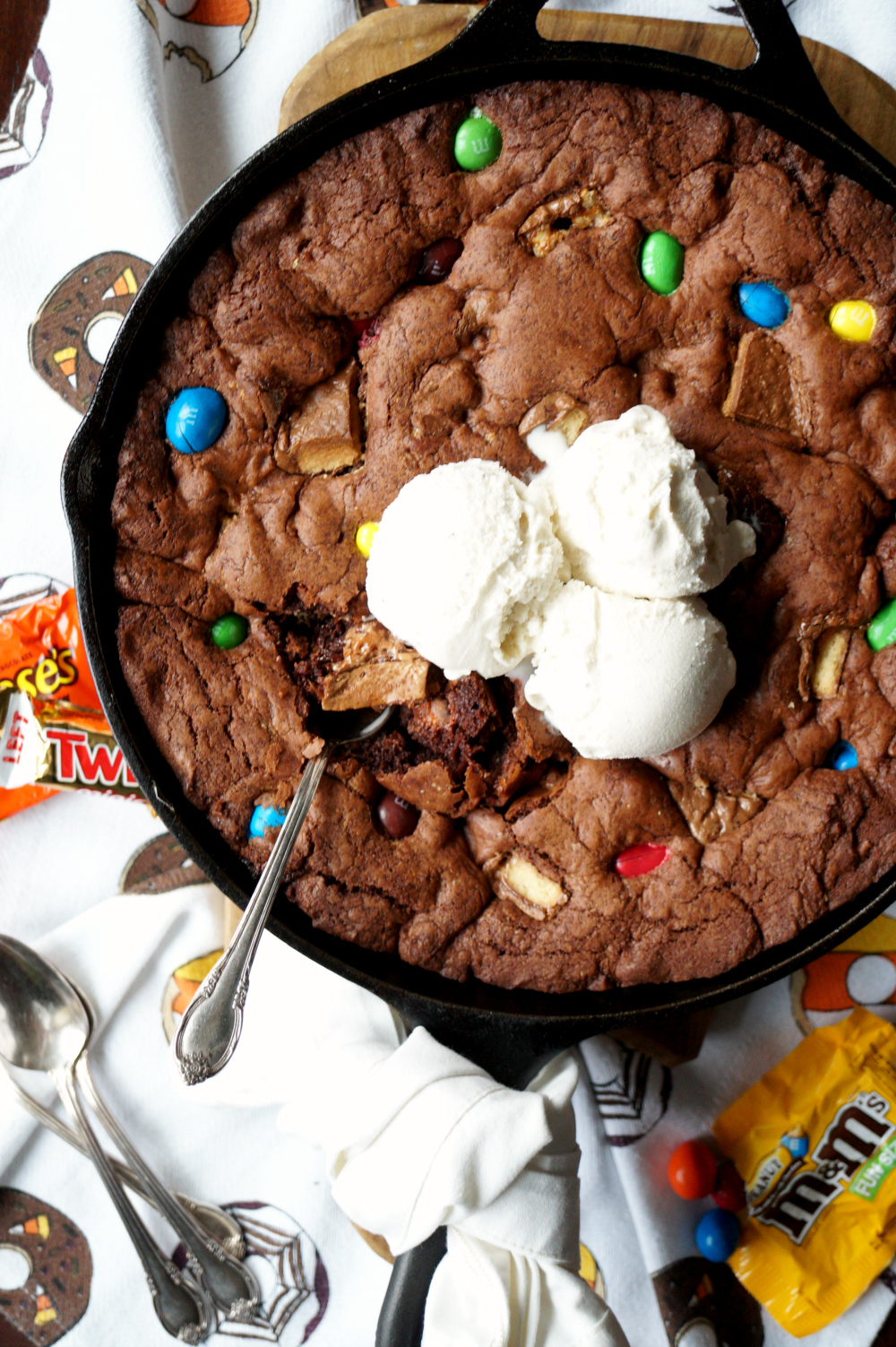 If you're not feeling the chocolate skillet cookie vibe, worry not... I asked my fellow foodie friends for some inspiration and I've gathered some other treats for you! If you've got a bunch of Rolo candies laying around, make these Caramel Apple Muffins or these 10-Minute Turtle Candies. Snickers can be used in a Banana Peanut Butter Pie. Twix can be used in a fun Caramel Popcorn Mix or in Twix Brownies! You can save your Milky Ways to make a yummy Bundt Cake. And if you've got a bunch of random stuff like me, you can stuff it into Candy Calzones, toss it into a Caramel Crispix Snack Mix, mix it into some Candy Blondies or a Candy Bar Mug Cake, or use it to top some fun Halloween Candy Nachos! The possibilities are endless 🙂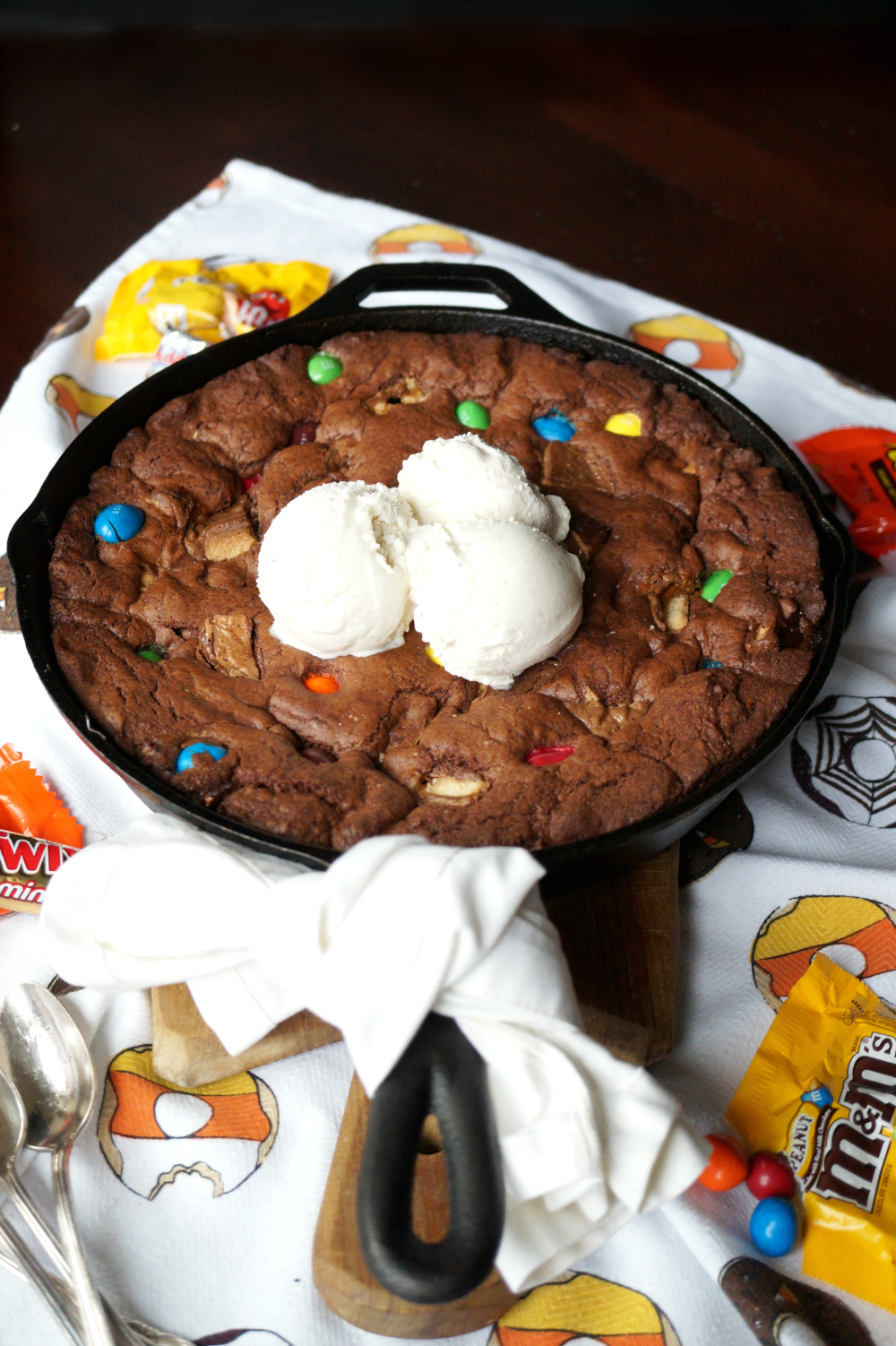 If you've had your fill of Halloween candy and just can't look at it anymore, why not donate it! I know my dentist will buy your candy, so make some calls in your area and see if yours does, too. You can also donate it to Treats for Troops, where it will be sent to soldiers overseas. Operation Gratitude also does the same thing, as does Operation Shoebox. If you're wanting to help a little closer to home, ask your local homeless shelters and food banks if they will take any candy! And... if worse comes to worse... save it for the Easter baskets, birthday favors, or for occasional bribes. It'll be fine for a few months ?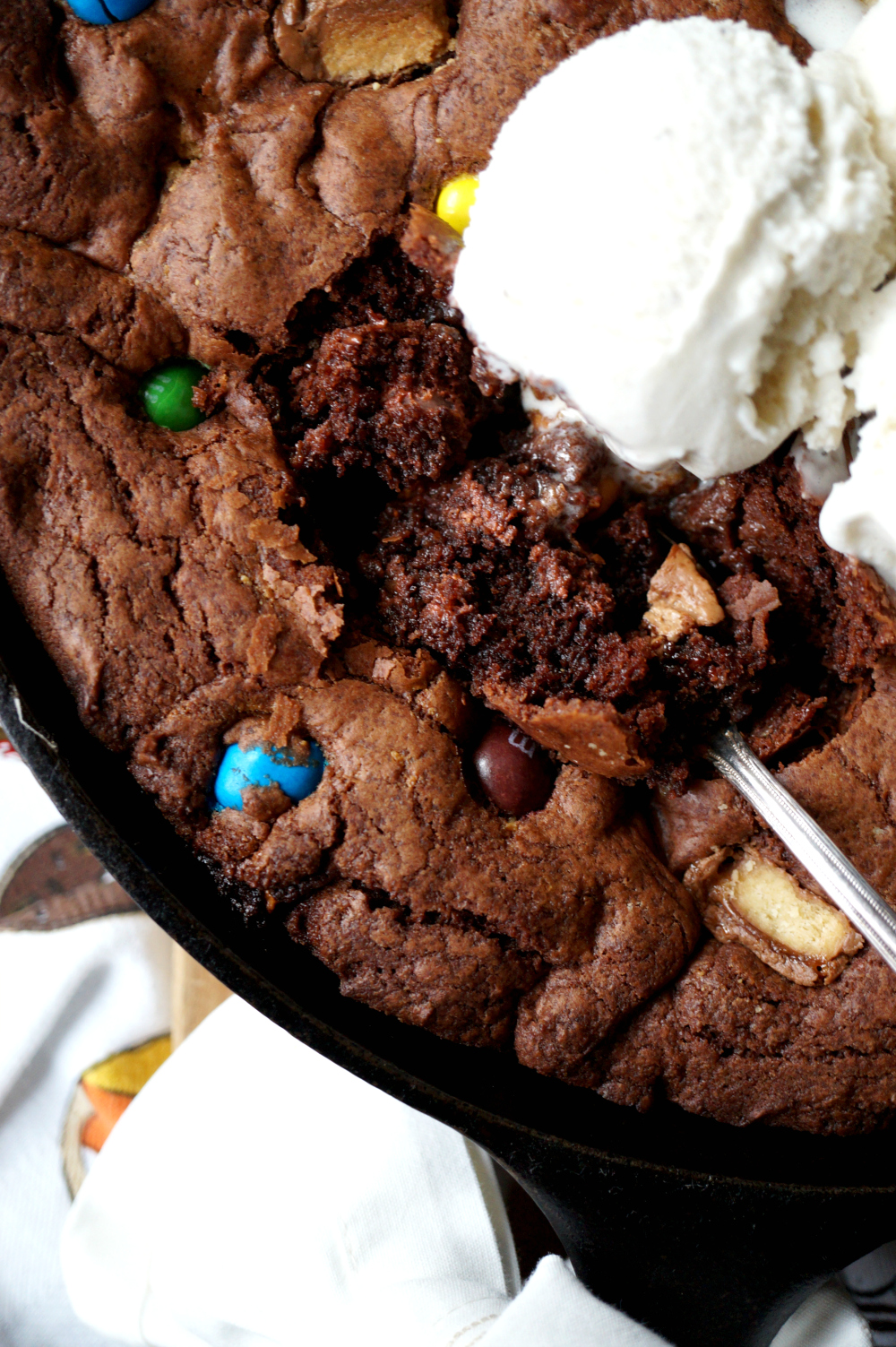 I hope you guys will make this Halloween Candy Chocolate Skillet Cookie with your leftover candy! It really is so good and easy to personalize. And any other time of the year... just throw some chocolate chips in there and call it a day! 😉

Looking for more skillet goodness? Check out my S'Mores Skillet Cookie, Slutty Skillet Brownie, Vegan Chocolate Chip Skillet Cookie, and V/GF Deep Dish Skillet Brownies!

Halloween candy chocolate skillet cookie
Do you have Halloween candy laying around that you just don't know what to do with? Mix it into this Halloween Candy Chocolate Skillet Cookie for a delicious dessert!
Author:
Valentina | The Baking Fairy
Ingredients
2 cups all-purpose flour
¼ cup cocoa powder
½ teaspoon baking soda
½ teaspoon salt
¾ cup unsalted butter, melted
1 cup packed brown sugar
½ cup white sugar
1 teaspoon vanilla extract
2 eggs
2 cups assorted chocolate candies, chopped
Instructions
First, preheat oven to 350F. Spray a 10" cast iron skillet with oil and set aside.
In the bowl of a stand mixer fitted with the paddle attachment, combine the melted butter and sugars, and beat until well-incorporated.
Add in the egg, egg yolk, and vanilla extract, and beat until light and fluffy.
In a medium bowl, whisk together the flour, cocoa, salt, and baking soda. Add into the wet ingredients, and mix until combined.Finally, stir in the chocolate candy pieces.
Pour the cookie dough into the prepared skillet, and bake for 40-45 minutes.
Enjoy with ice cream!