This Creamy Vegan Kale & Chickpea Pasta is the perfect weeknight meal! Quick and easy to make, but still satisfying and it tastes delicious.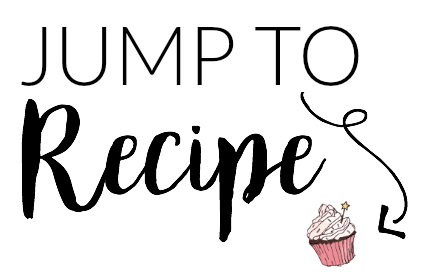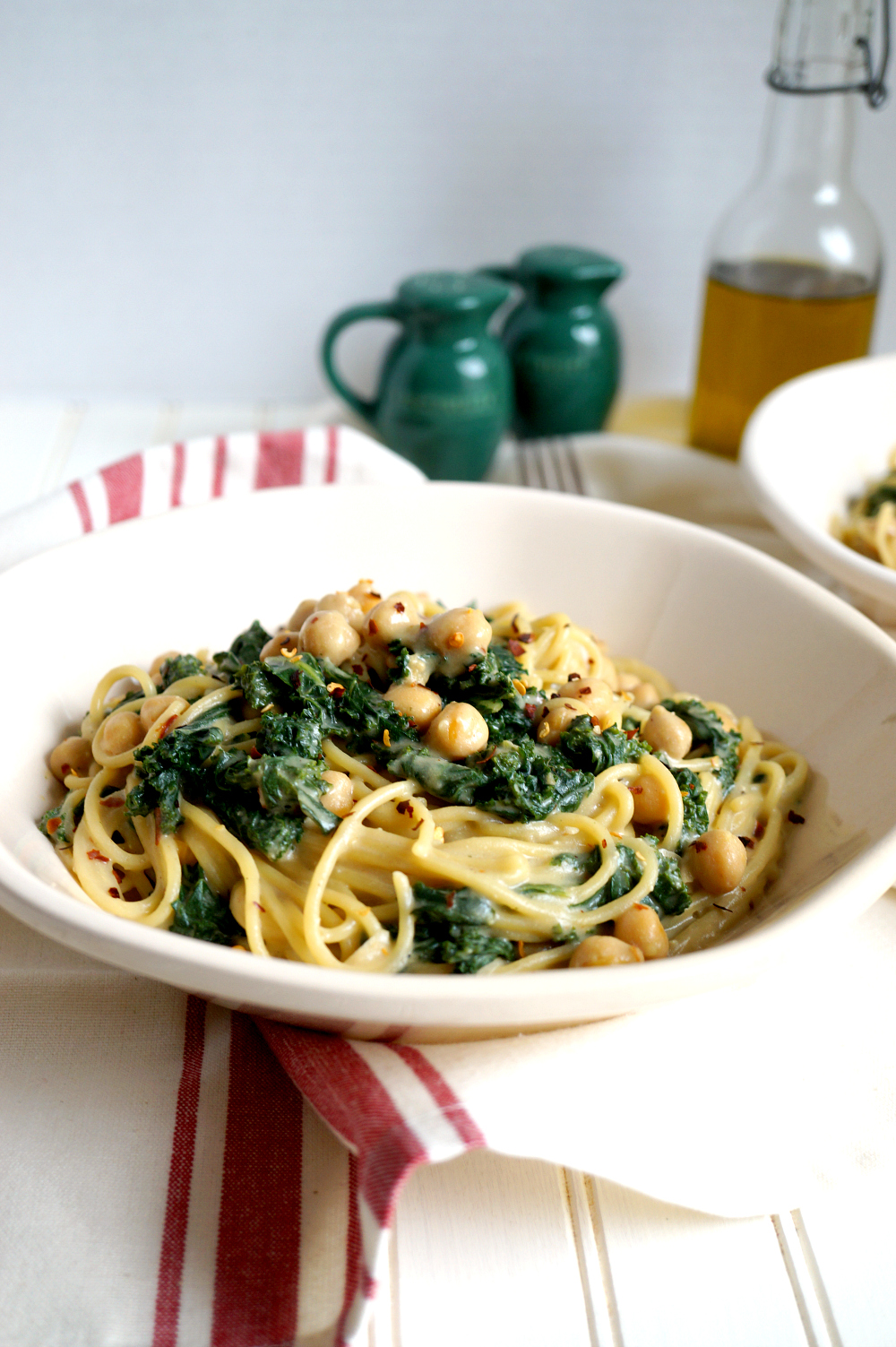 Hi frans and happy Thursday! I am so pumped to be sharing this delicious recipe with you today. It's been one of my go-to's and somehow it hadn't made it to the blog yet. This Creamy Vegan Kale & Chickpea Pasta is the quintessential quick & easy weeknight meal! Al dente spaghetti, tender chickpeas, crisp kale, all enveloped in a creamy sauce (with a little kick thanks to red pepper flakes). It couldn't be simpler, and it's SO GOOD and comforting. Let me show you the magic.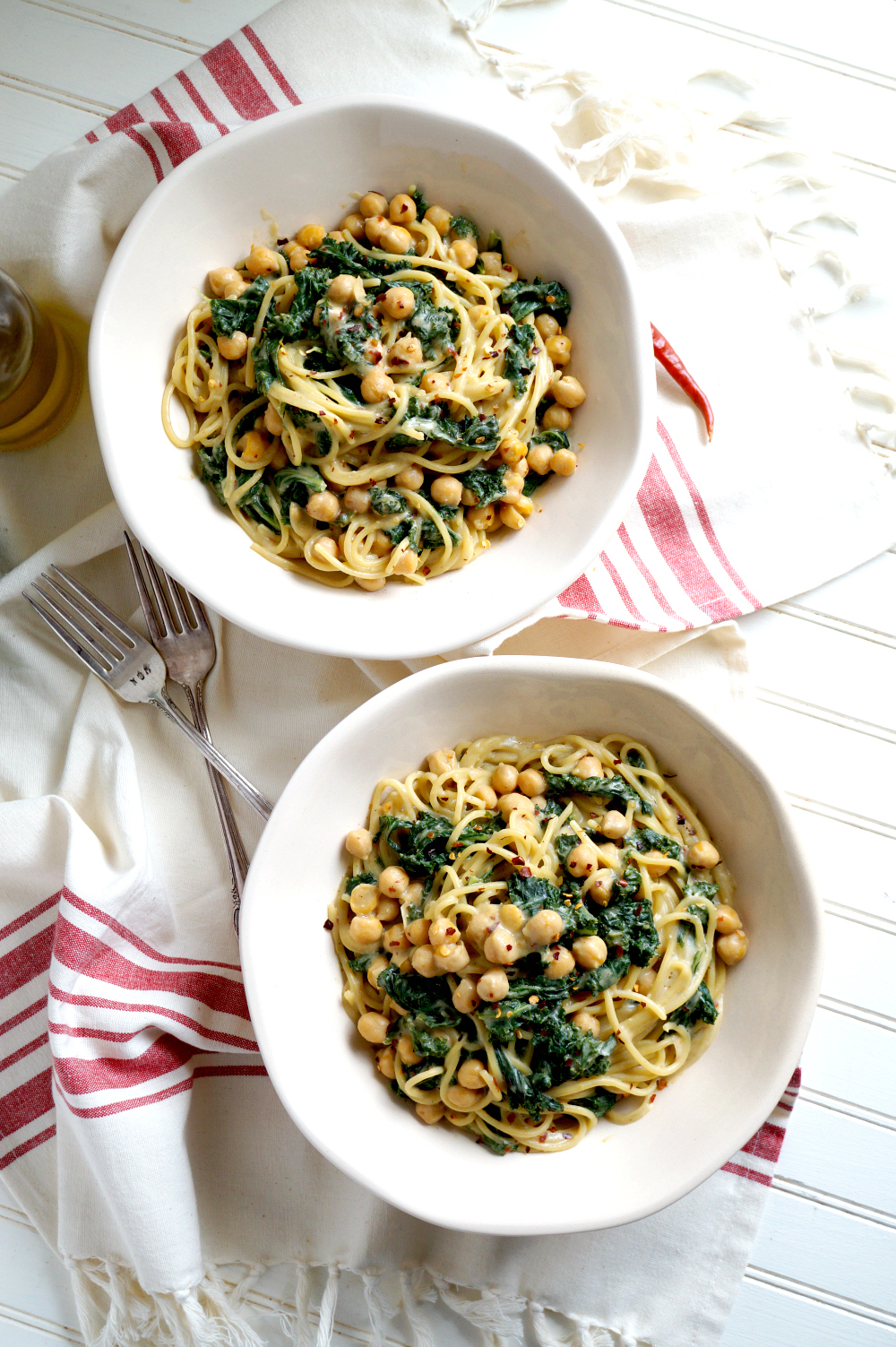 So the thing with this kale & chickpea pasta is that not only is is super simple, but you can ALSO take a lot of liberties. Not into kale? Sub it for spinach or another green. Don't want chickpeas? Use a different bean or just skip the beans altogether. The one thing you MUST do... is use real pasta. I love the faux pasta as much as the next gal, between Banza and lentil pasta, black bean pasta, even zoodles. However, here we NEED the real pasta because that pasta cooking water is key to making that creamy sauce come together! Promise me you'll save the fake pasta for another day.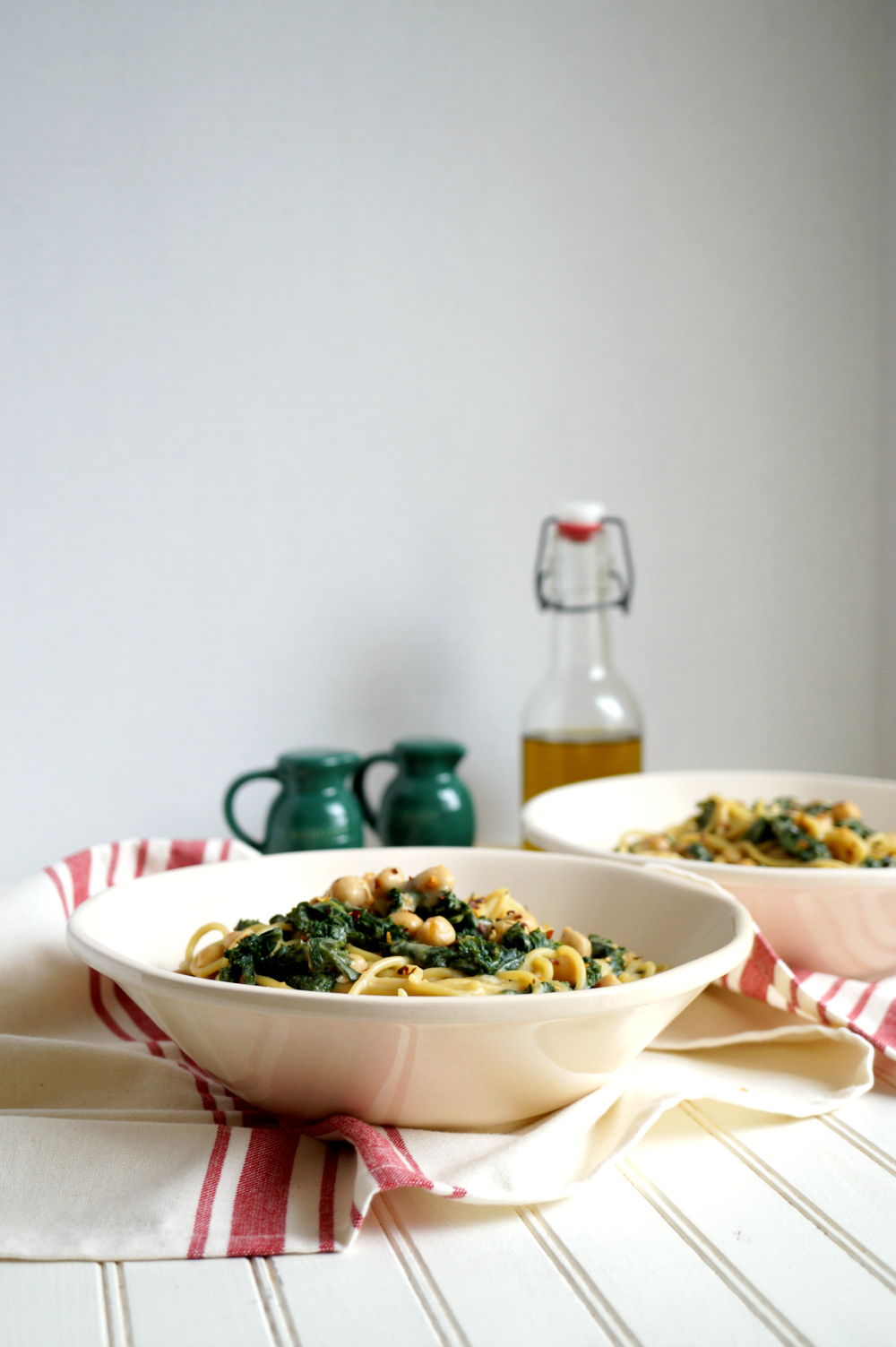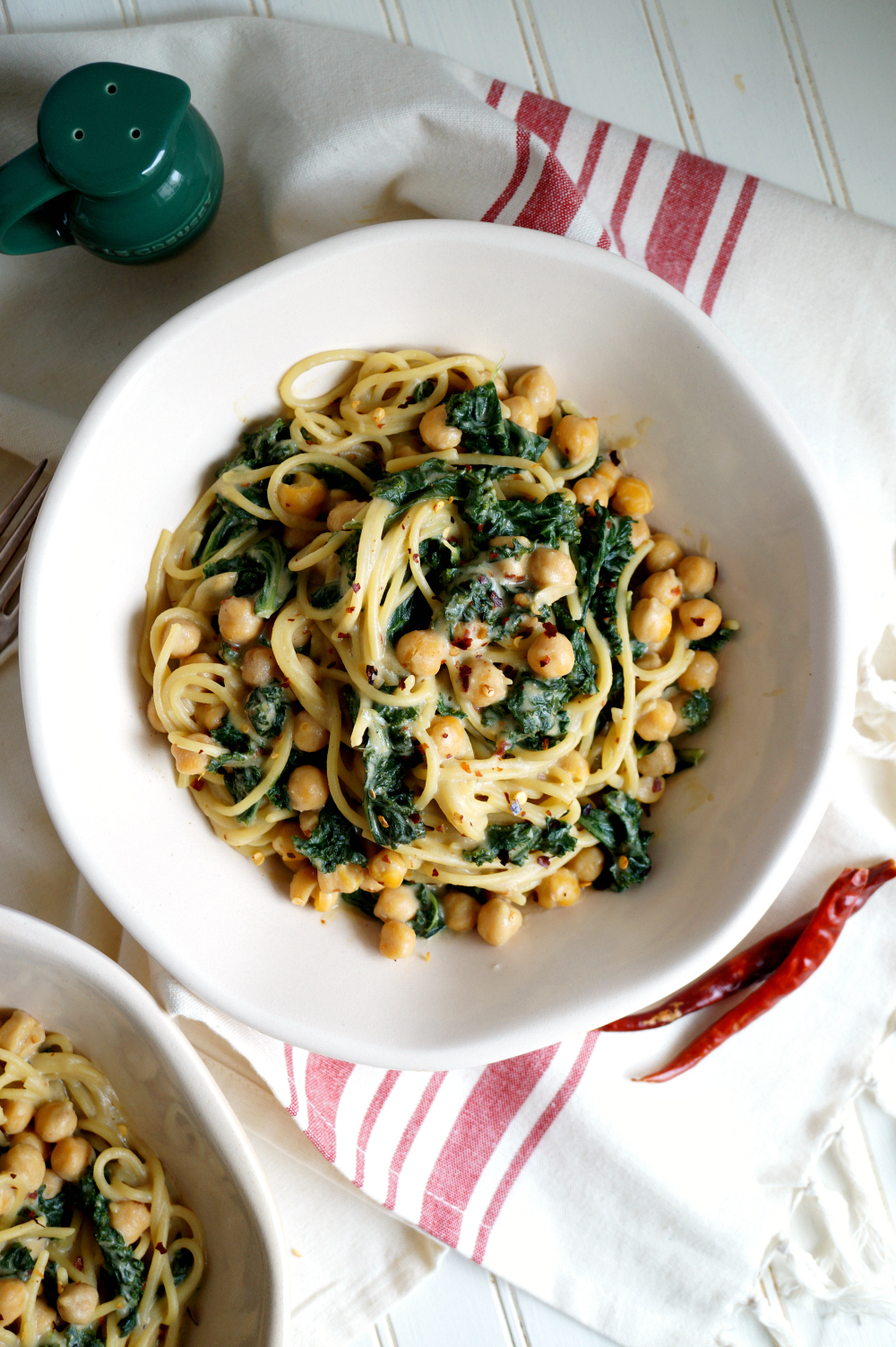 If you want to make your very own kale & chickpea pasta, here's your order of operations:
Bring a pot of salted water to a boil for your pasta
While you wait on the water, heat up some EVOO in a big pan and sauté the kale with garlic salt and red chili pepper flakes. Once the leaves have mostly wilted and shrunk down, add in a can of rinsed chickpeas.
When the water boils, add in your spaghetti and cook it like... 1-2 min LESS than what the package says. Promise me you'll do it.
While the pasta cooks, redirect your attention back to your veggies. Add in a BUNCH of nutritional yeast (maybe ¼ cup? I am bad and just eyeballed it) as well as a splash of nondairy milk. Not a lot. Just enough to cover your chickpeas like halfway.
When the pasta is done, PUT IT ALL TOGETHER! Remove the pasta from the water, and add it in directly to your pot of chickpeas and kale. Mix mix mix, and add pasta water as needed for the sauce to become silky smooth and come together. Add more nutritional yeast, garlic salt, and pepper as desired.
And now... QUICK! Divide into bowls and EAT IT!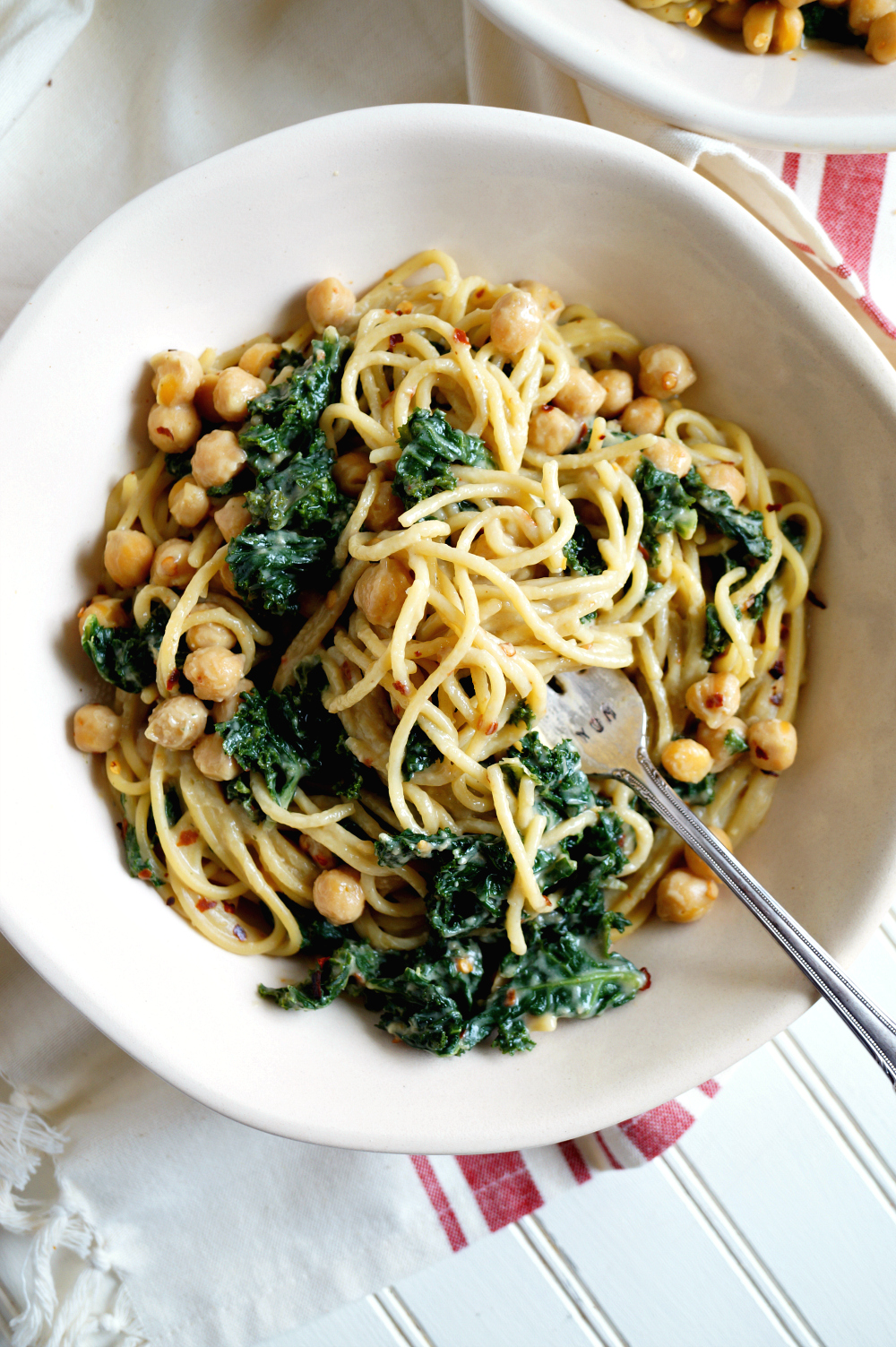 And.. that's all she wrote! I hope you guys will give this kale & chickpea pasta a try. It's one of my favorites!

Looking for more quick & easy pasta dishes? Check out my Spaghetti Aglio & Olio, Kale & Tomato Spaghetti, Roasted Red Pepper Pasta, Avocado Pesto Pasta, and Simple Greek Pasta Salad!
Make it vegetarian!
No nutritional yeast in the house? Just sub for grated parmesan and you're set! You can also easily sub the nondairy milk with dairy milk or cream.
creamy vegan kale & chickpea pasta
This Creamy Vegan Kale & Chickpea Pasta is the perfect weeknight meal! Quick and easy to make, but still satisfying and it tastes delicious.
Author:
Valentina | The Baking Fairy
Recipe type:
Pasta & Noodles
Ingredients
1 bunch fresh kale
1 can chickpeas/garbanzo beans
1lb spaghetti
2-3 tablespoon olive oil
¼ cup nutritional yeast
2-3 tablespoon nondairy milk
garlic salt and crushed red pepper flakes, to taste
Instructions
First, heat up a large pot of water for the pasta.
While the water heats up, heat a large nonstick pan over medium-high and add in the olive oil.
Toss in the kale and season with some garlic salt and red pepper flakes. Sauté, stirring occasionally, until kale has wilted down. Rinse and drain the canned chickpeas, and add them to the kale, along with the nondairy milk and nutritional yeast.
When the water boils, add salt and the spaghetti. Cook it 1-2 minutes less than directed on the package.
Once spaghetti is cooked, save the pasta water and transfer the noodles directly to the pan with the kale and chickpeas. Add in pasta water as needed until sauce comes together and becomes creamy and silky.
Add in more garlic salt and crushed red pepper to taste, then serve immediately! Enjoy!