If you've been itching to make pasta at home, these Spinach Gnocchi are just the recipe for you! All you need are potatoes, spinach, and some flour for homemade, soft, pillowy dumplings.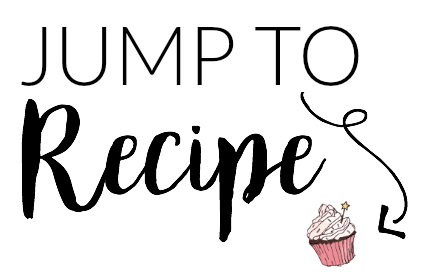 Hi friends and happy Monday! You know us food bloggers... we will take any and every excuse to celebrate silly food holidays. Today is no exception! Apparently August 19th is National Potato Day, so ya girl just HAD to make a potato dish for the occasion. I gathered some foodie friends and we created all sorts of delicious things with everyone's favorite vegetable. I made you these Spinach Gnocchi with Roasted Tomato Sauce! You won't believe how easy it is to make gnocchi at home.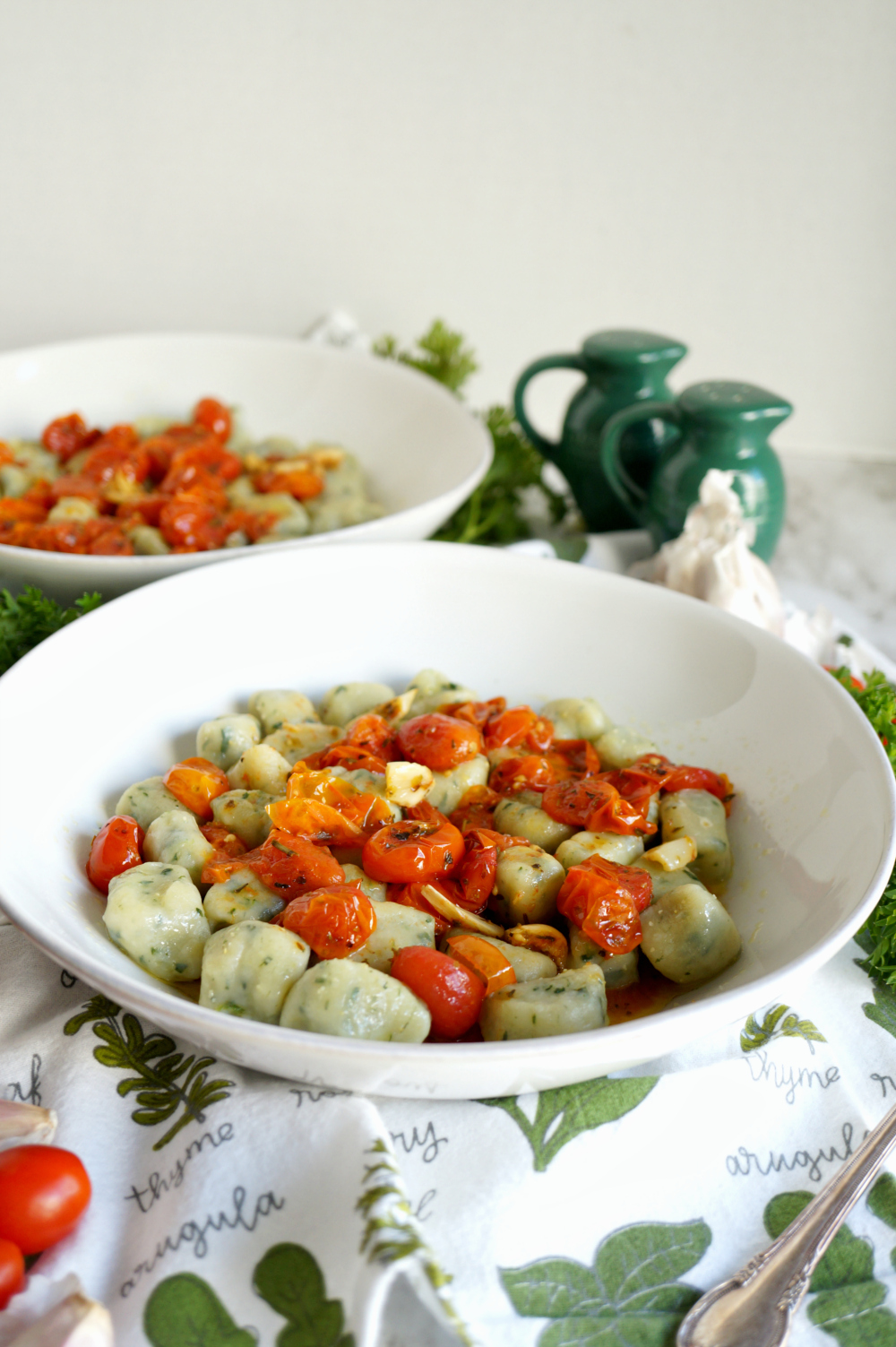 What are gnocchi, anyway? I feel like this traditional Italian dumpling has become wildly popular lately thanks to the cauliflower and sweet potato gnocchi that Trader Joe's has been making... and everyone's homemade knock-offs! I am definitely a fan of the cauli gnocchi myself, but nothing beats an original, simple, pillowy POTATO gnocchi. My version for today has some spinach mixed in for a little color, but otherwise you really only need potatoes and flour (and salt). Easy peasy!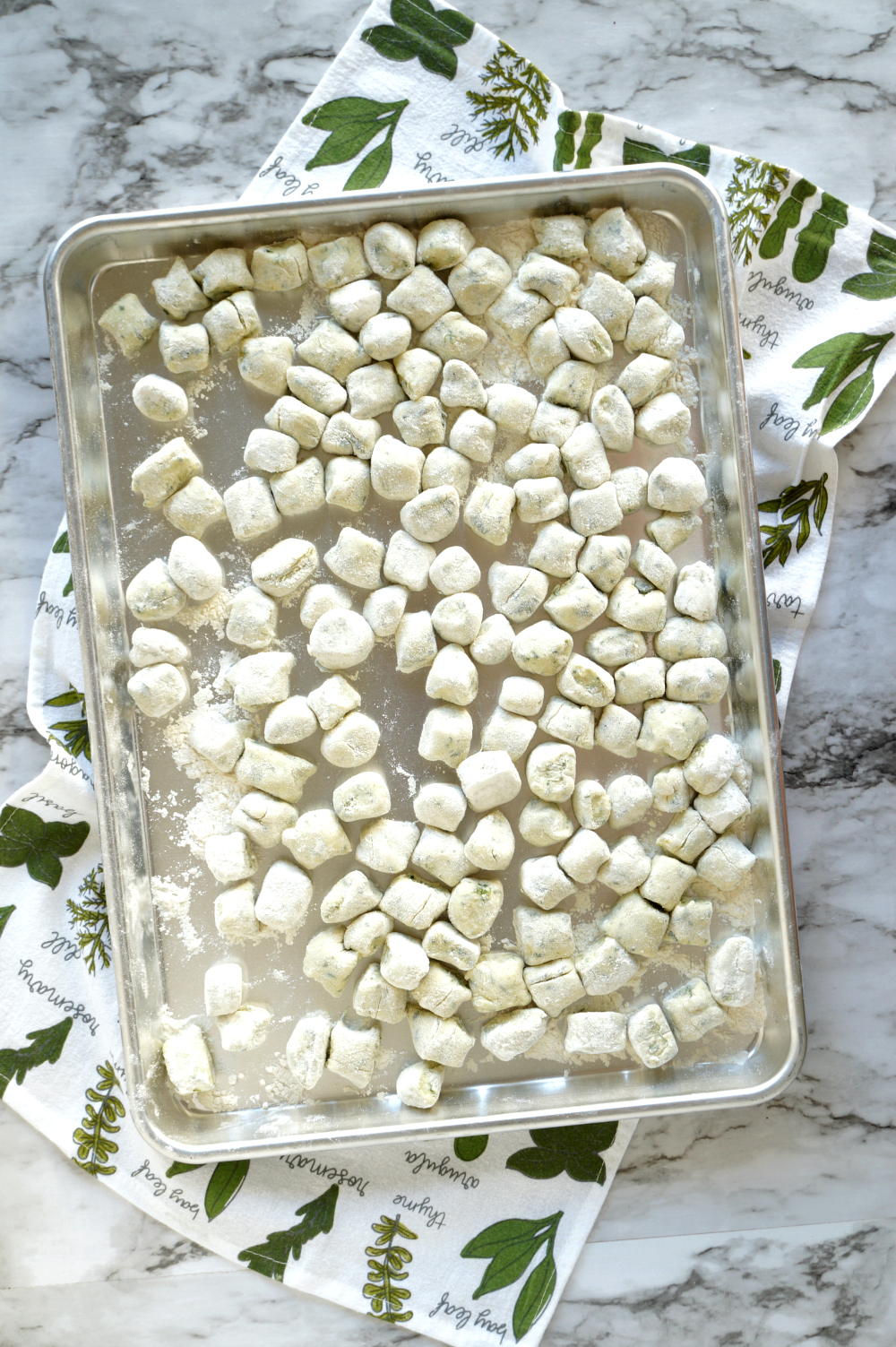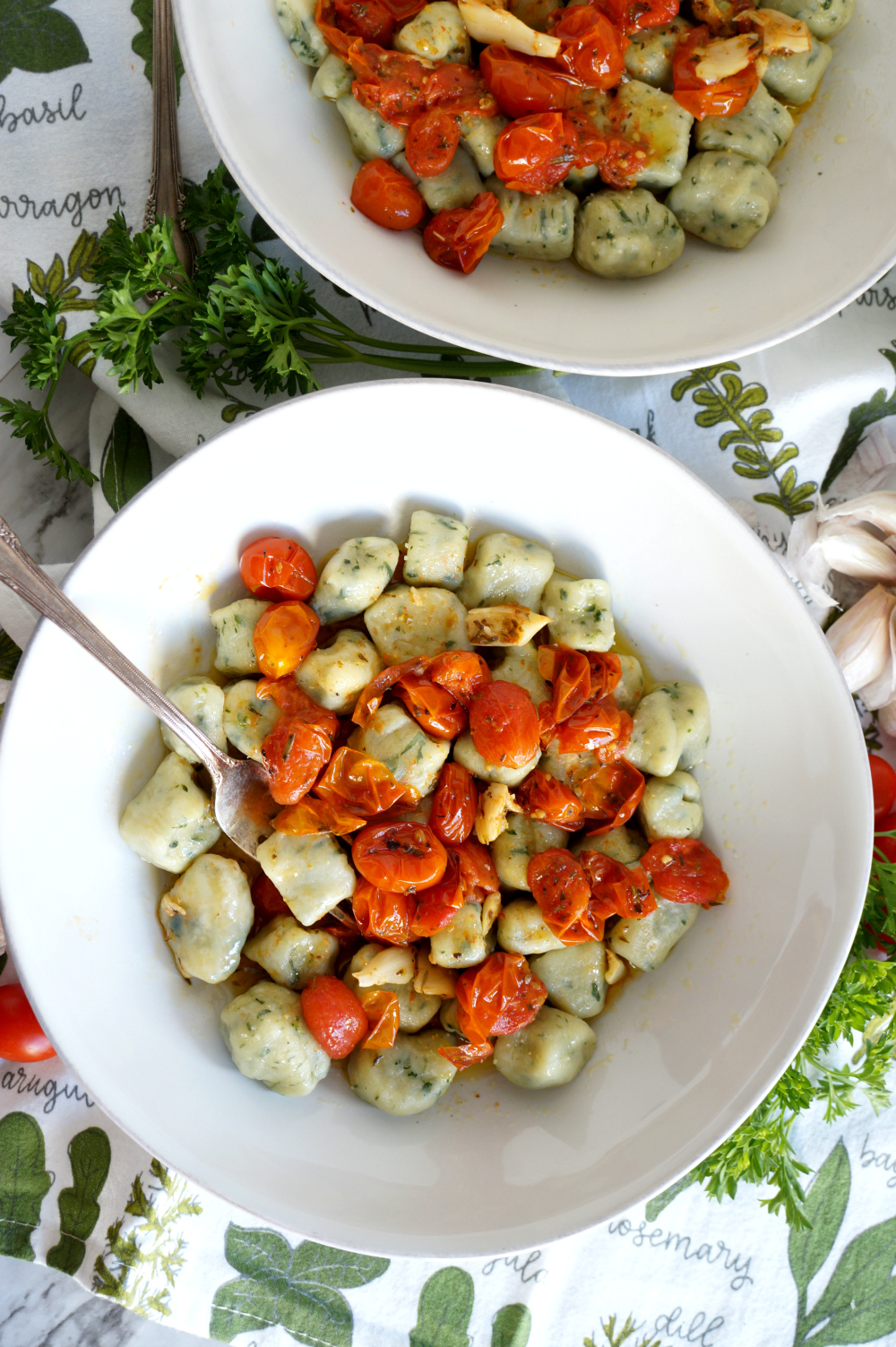 If you've ever wanted to try making pasta at home, then gnocchi are for you! They really couldn't be simpler... if maybe just a little messy 🙂 You can dress them up however you like, but I am partial to a purist approach with just tomato sauce. In this case, I made a simple sauce in the oven with baby tomatoes, olive oil, garlic, and herbs! This combo is perfect for a lighter summer meal, but I encourage you to try gnocchi with richer sauces as the weather cools off... like (vegan) bolognese or pesto. SO yum!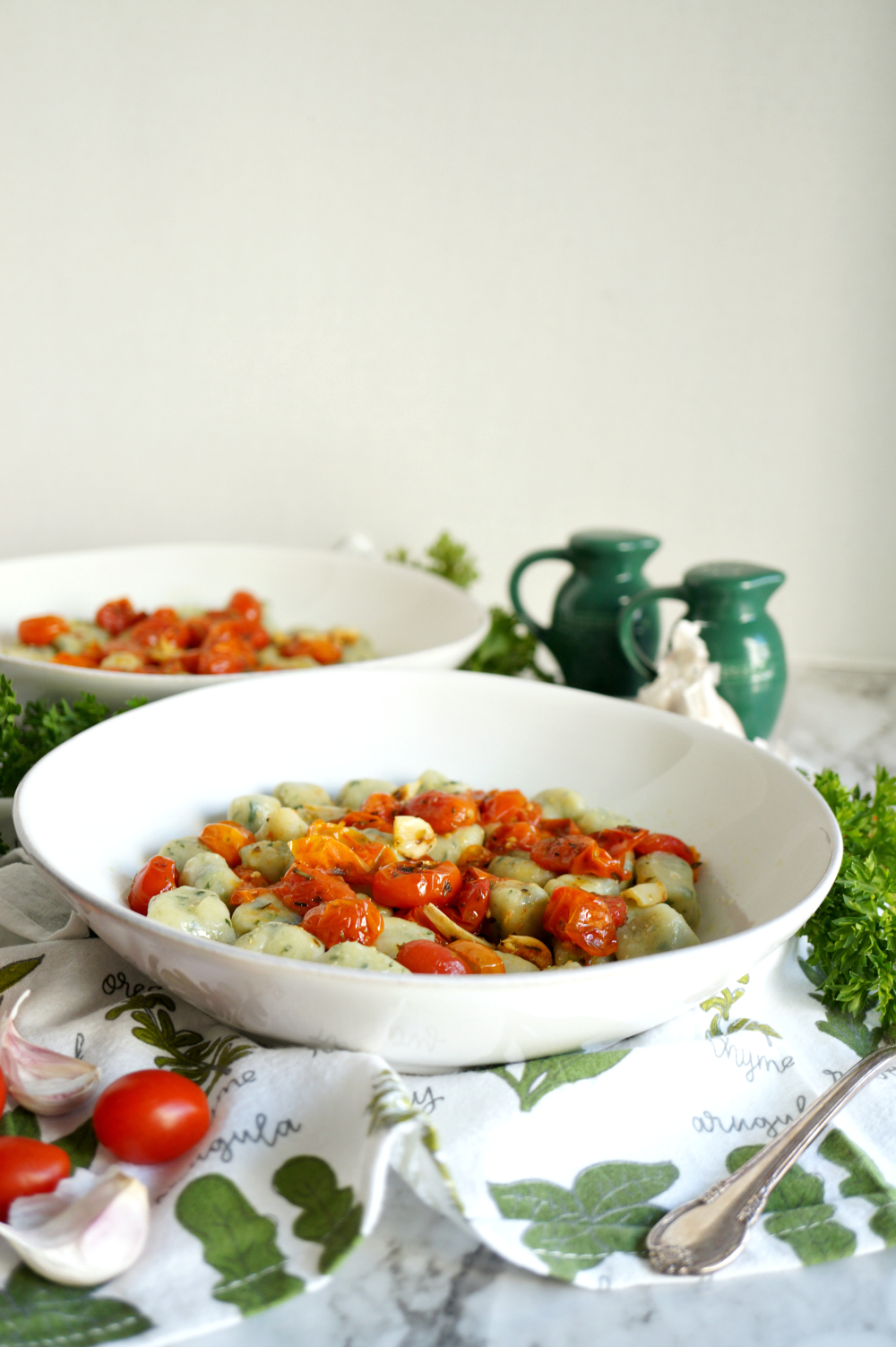 Happy National Potato Day!
Thank you to Valentina from The Baking Fairy for organizing this event!
Check out all of the delicious potato recipes we made for the occasion:
Banh Mi Potato Skins by The Spiffy Cookie
Baked Tornado Potatoes by For The Love of Food
Brunede Kartofler (Danish Caramel Potatoes) by Culinary Adventures with Camilla
Campfire Potatoes by Our Good Life
Chutneywale Aloo by Food Trails
Gnocchi with Sage and Sausage by A Kitchen Hoor's Adventures
Hearty Beef and Potato Soup by Tip Garden
Individual Pommes Anna by A Day in the Life on the Farm
Loaded Mac and Cheese Stuffed Baked Potatoes by Big Bear's Wife
Paleo Zuppa Toscana by Frugal & Fit
Potato and Spinach Curry by Savory Moments
Potato Dinner Rolls by Karen's Kitchen Stories
Sour Cream and Chive Mashed Potatoes by Cheese Curd in Paradise
Spinach Gnocchi with Roasted Tomato Sauce by The Baking Fairy
Rainbow Smashed Purple Potatoes + 5 Spice Peanut Sauce by PlantCrush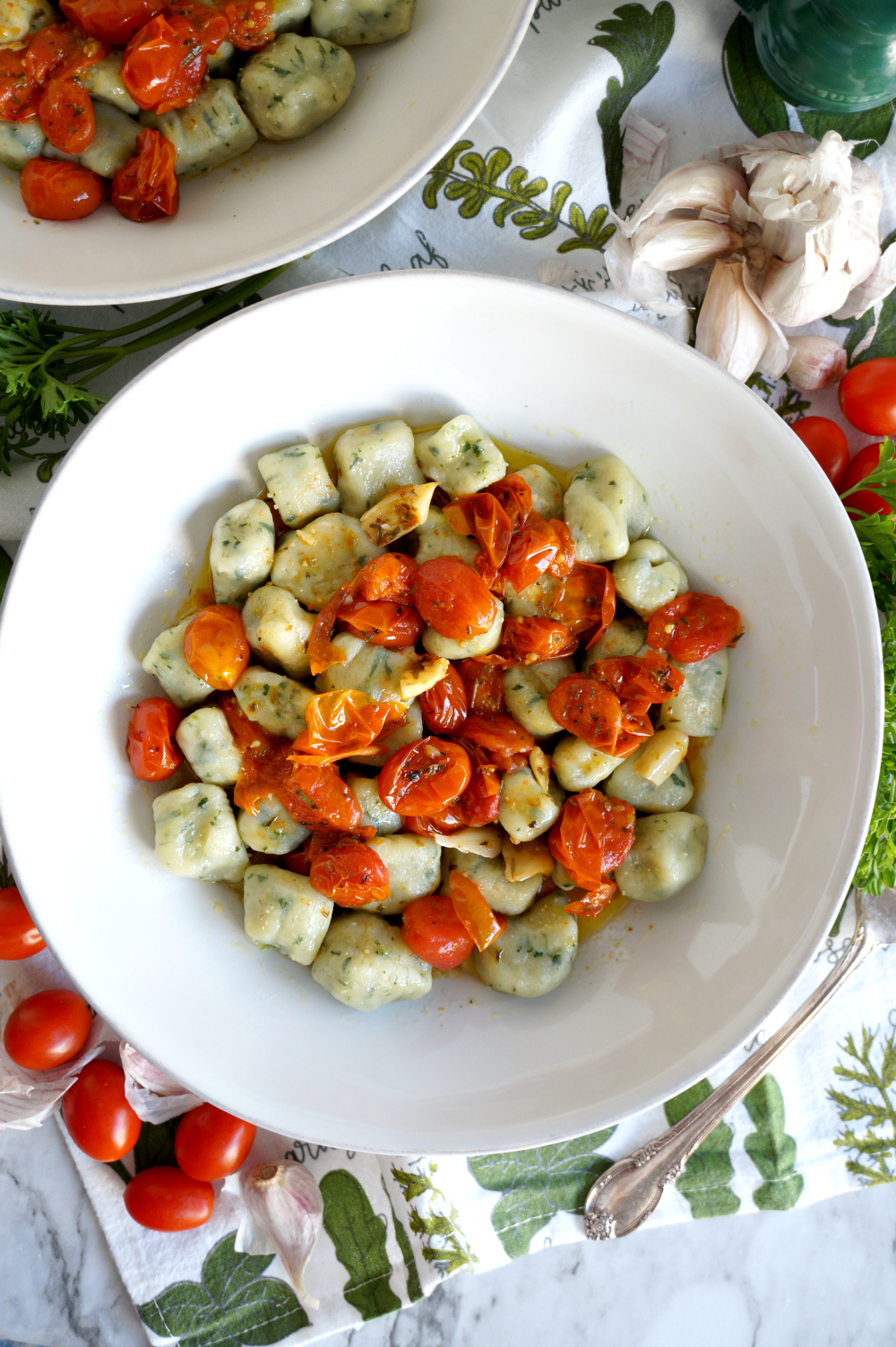 I hope you guys will give these spinach gnocchi a try next time you're craving something different for pasta night! I promise they are sooo worth the effort. And... the recipe makes a TON so you're all set for the foreseeable future 😉
Check out some of my favorite potato recipes!
spinach gnocchi with roasted tomato sauce
If you've been itching to make pasta at home, these Spinach Gnocchi are just the recipe for you! All you need are potatoes, spinach, and some flour for homemade, soft, pillowy dumplings.
Author:
Valentina | The Baking Fairy
Recipe type:
Pasta & Noodles
Ingredients
2 lbs peeled & cubed Yukon gold potatoes (5-6 medium potatoes)
1 tablespoon salt
2 cups fresh spinach
2 - 2½ cups flour (more or less as needed)
*for the sauce*
2 pints cherry tomatoes
2-3 tablespoon olive oil
4-5 garlic cloves, peeled and smashed
1 tablespoon Italian herbs
1-2 teaspoon salt
*for serving*
extra virgin olive oil & garlic salt, to taste
Instructions
First, prepare the gnocchi.
Wash and peel your potatoes, and cut into small cubes.
Place the potatoes in a large pot, and cover with cold water. Add the salt to the pot, and bring to a boil.
Cook potatoes for 10-15 minutes, until a fork easily pierces the potato pieces without much resistance.
While the potatoes are cooking, bring a small pot of water to a boil and add in the spinach. Only cook for about 1-2 minutes, then immediately remove from heat and take the spinach out, placing it into a separate bowl. Set the spinach aside to cool.
When the potatoes are done, drain off the water and mash them (while still warm) with a potato ricer. This will give you the fluffiest and softest gnocchi!
Spinach should be cool enough to handle now. Place it in a kitchen towel, and squeeze all of the water out. There will be a lot! Squeeze until no liquid comes out!
Add your squeezed spinach to the mashed potato mixture, and mix it all together. Add in a sprinkle of garlic salt to season.
Now, start adding the flour, about ½ cup at a time, until the gnocchi mixture starts to come together. It should be soft but not sticky, and easy to handle without it getting stuck all over your hands.
Flour a clean working surface, and knead your gnocchi dough into a loaf.
Now we are ready to make the gnocchi. Prepare 2 baking sheets by lining them with parchment or wax paper, and sprinkling with flour.
Cut off a small piece of your loaf, and roll into a snake, about 1 inch in diameter. Using a butter knife or bench scraper, cut this into 1" pieces to make your gnocchi.
Repeat with all! I find that the inside of the dough is still rather sticky so I found it easier to roll the cut gnocchi in a bit of flour to keep them from sticking to each other.
You can either enjoy the gnocchi you make immediately, or freeze the leftovers. You will freeze them on the baking sheets until solid, then you can transfer them to a large freezer bag for later enjoyment.
When you are ready to eat, make the sauce.
Preheat oven to 425F, and place the cherry tomatoes in an 8x8 oven-safe baking dish. Toss them with the olive oil, garlic, herbs, and salt.
Bake tomatoes for 35-40 minutes, until they have burst and are saucy and caramelized.
To cook the gnocchi, bring a large pot of salted water to a boil.
Add in the gnocchi. Watch carefully, as they are ready as soon as they float to the surface.
Toss the gnocchi with your tomato sauce, and add extra olive oil and seasoning as needed.
Serve immediately!