Need a fast and easy holiday dessert? These Vegan Vanilla Almond Christmas Tree Cupcakes are just the thing! Super simple to make, and they're crowned with a fun Christmas tree inspired swirl of frosting.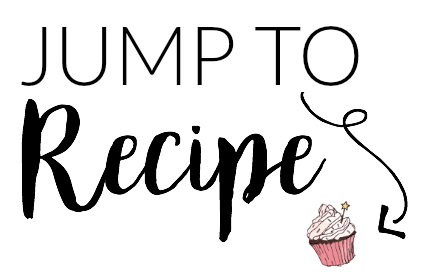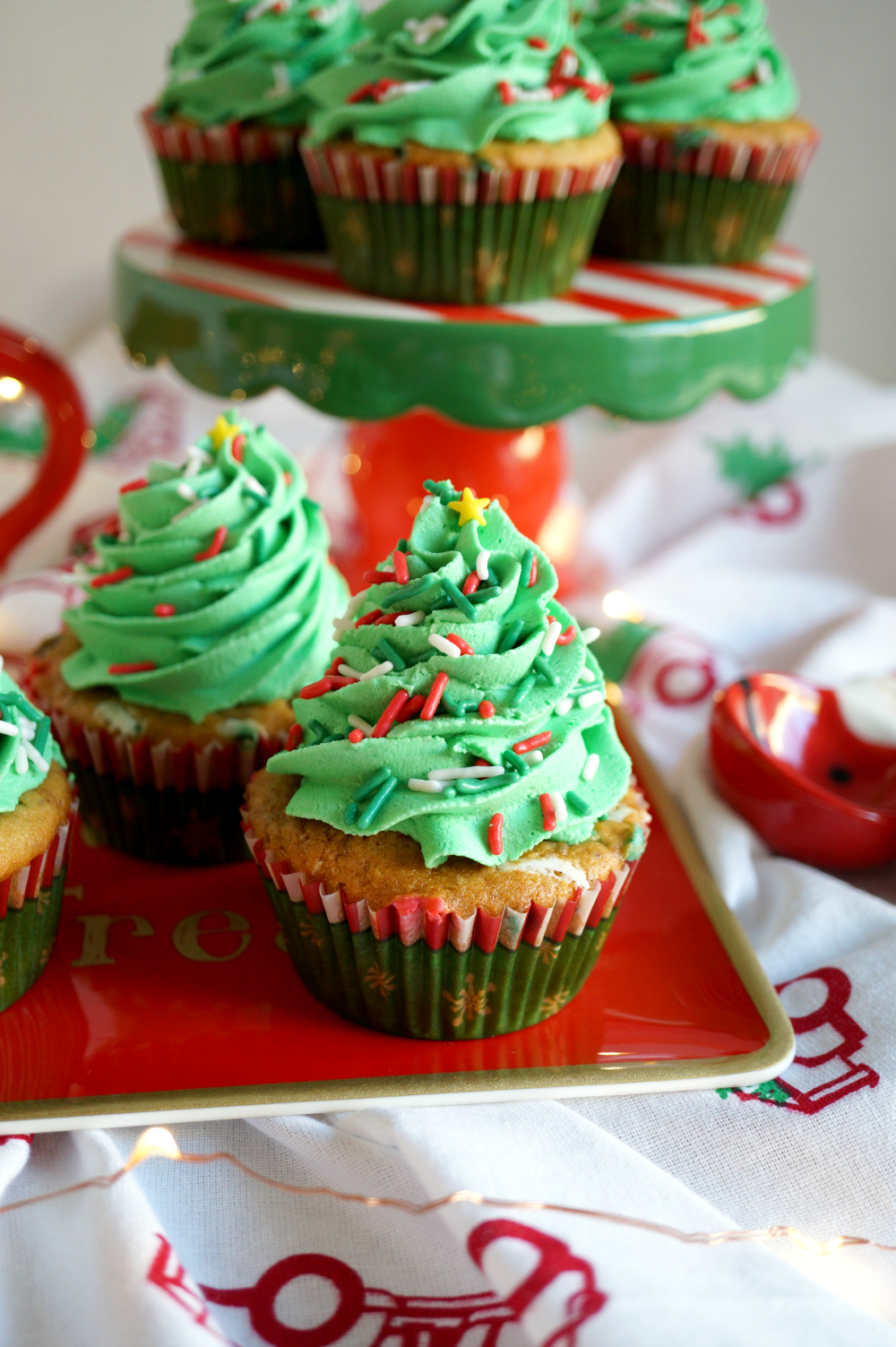 Happy Christmas Eve-Eve, friends!! I have the cutest little last minute recipe for you today. These Vegan Vanilla Almond Christmas Tree Cupcakes are adorable and so simple to make! You start with some fluffy sprinkle-filled cupcakes flavored with vanilla and almond extract, and top them with a crown of green frosting that looks like a cute Christmas tree. The finishing touch is more colorful sprinkles on top! This cupcake flavor is such a great staple all year round, but this easy makeover is perfect for a holiday party!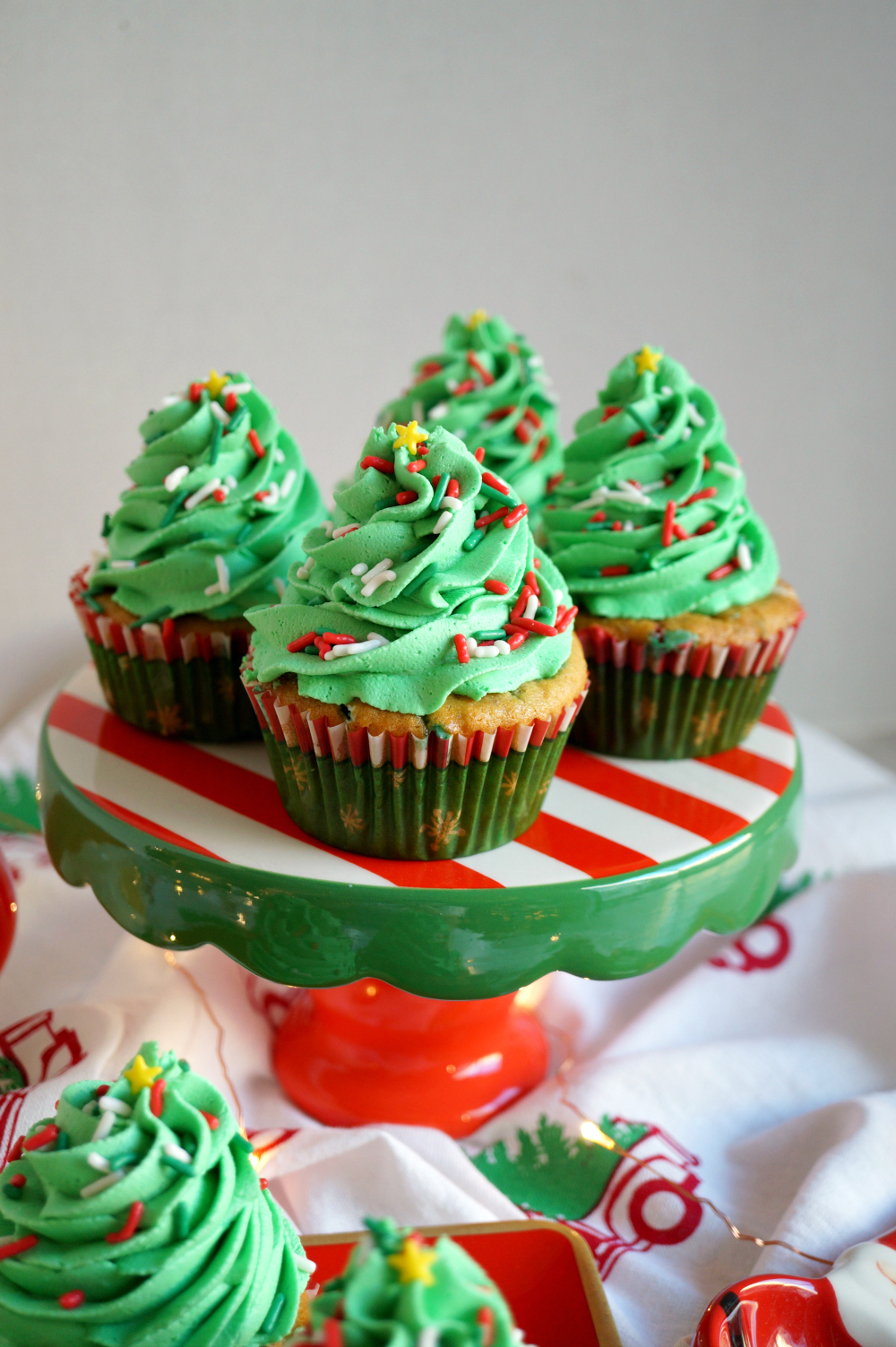 I know I'm not the only one who's been leaving things for the last minute!! I have been working a ton the past few weeks so I feel like I have been soooo behind on everything. I literally finished my Christmas shopping yesterday... and I'm still waiting on a stray package from Amazon! I also did all my Christmas food shopping yesterday and I kinda sorta figured out a menu with my mom. No pressure though ???? If you're a serial last-minute person like me, then these cupcakes are just the thing to bring to your festivities. And the best part is that the trick is allll in the decorating, so you could easily make cupcakes from cake mix and top them with the frosting Christmas trees!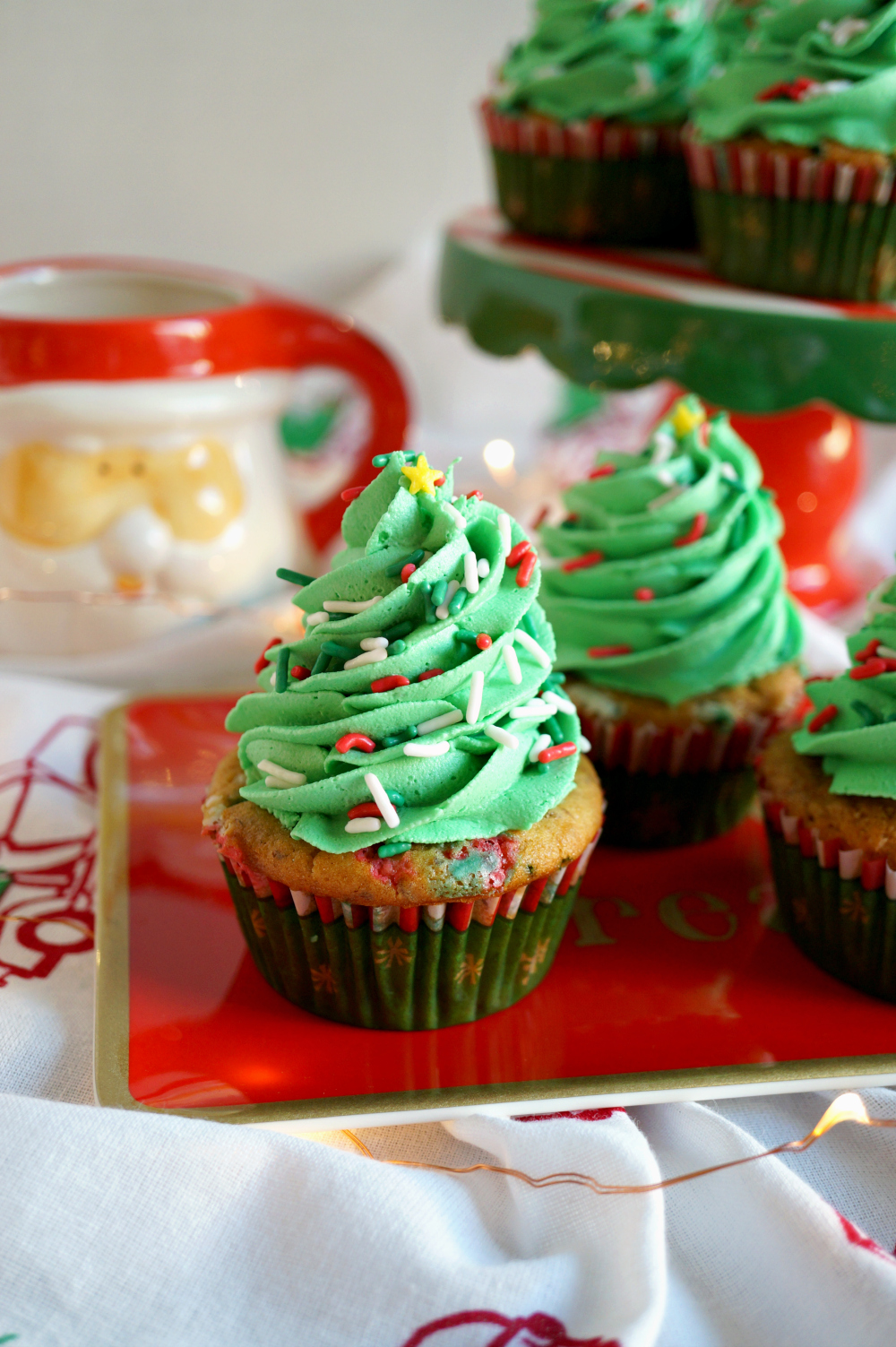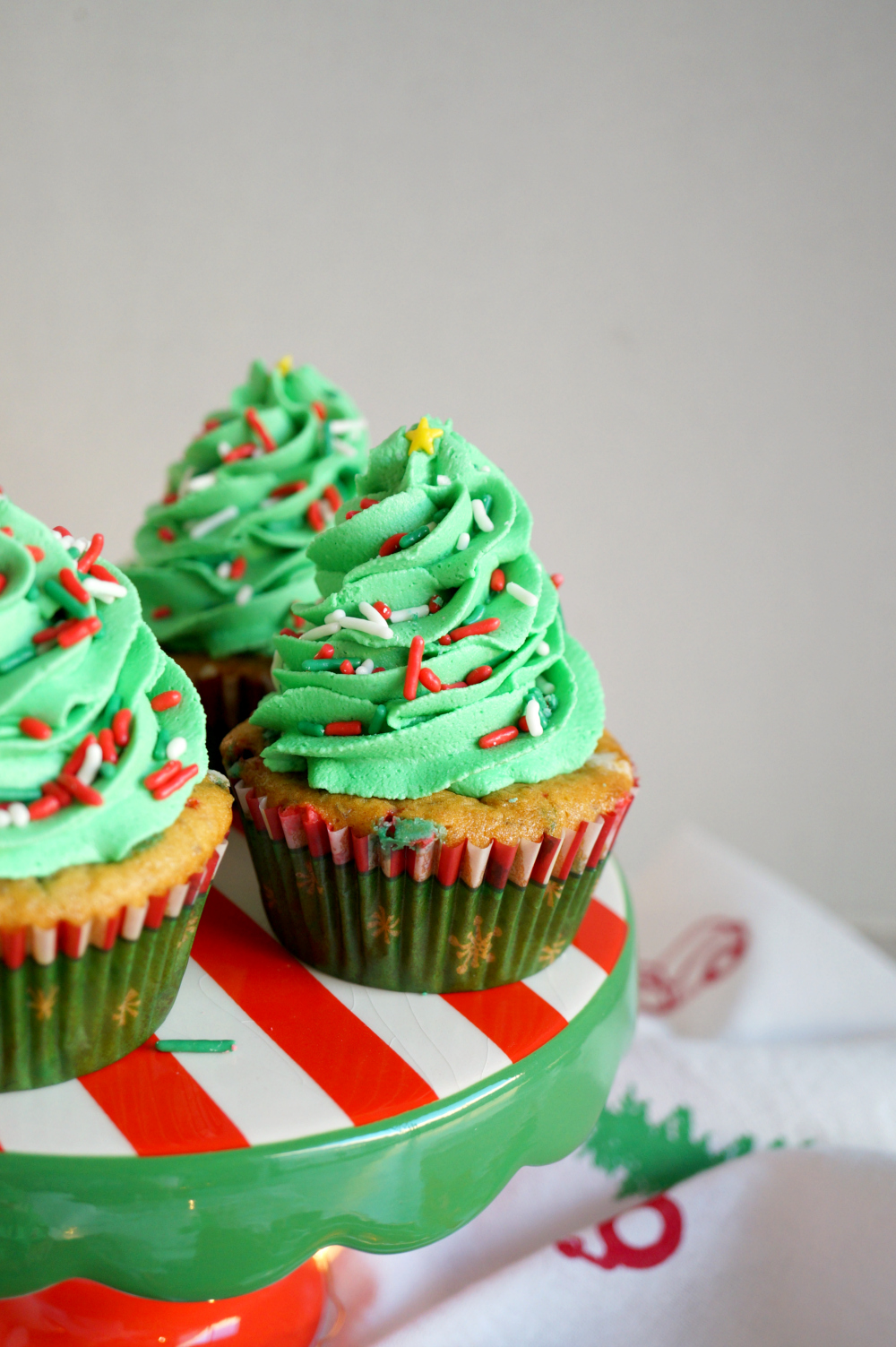 Tips for success for your Christmas Tree Cupcakes:
The decoration is everything! Invest in a 1M wide star decorating tip so you can have the perfect tree-like swirl. This is also my go-to frosting tip for cupcakes in general, so I promise you'll be reaching for it again and again every time you bake! For the "ornaments," you can use whatever sprinkles your heart desires. I kept it simple and used the same tricolor jimmies inside the cupcake batter and on top!
Don't skimp on the frosting. I KNOW these cupcakes have a lot of frosting but that is a must to create the tree-like effect! If you just want cute green cupcakes then don't worry about it. But you will need to frost them very generously if you want to get that impressive height 🙂
Pick some festive cupcake wrappers! Again, the appearance is everything so choose some cute red and green liners or another festive pattern to tie the whole look together.
What if I don't have time to make everything from scratch? If you have to pick one thing to make, then make the FROSTING! I find that store-bought frosting just tastes so bad, and it never has the right consistency for piping. You can easily get away with making the cupcakes from your favorite box-mix and just adding in some festive sprinkles to turn them into Christmas confetti cupcakes.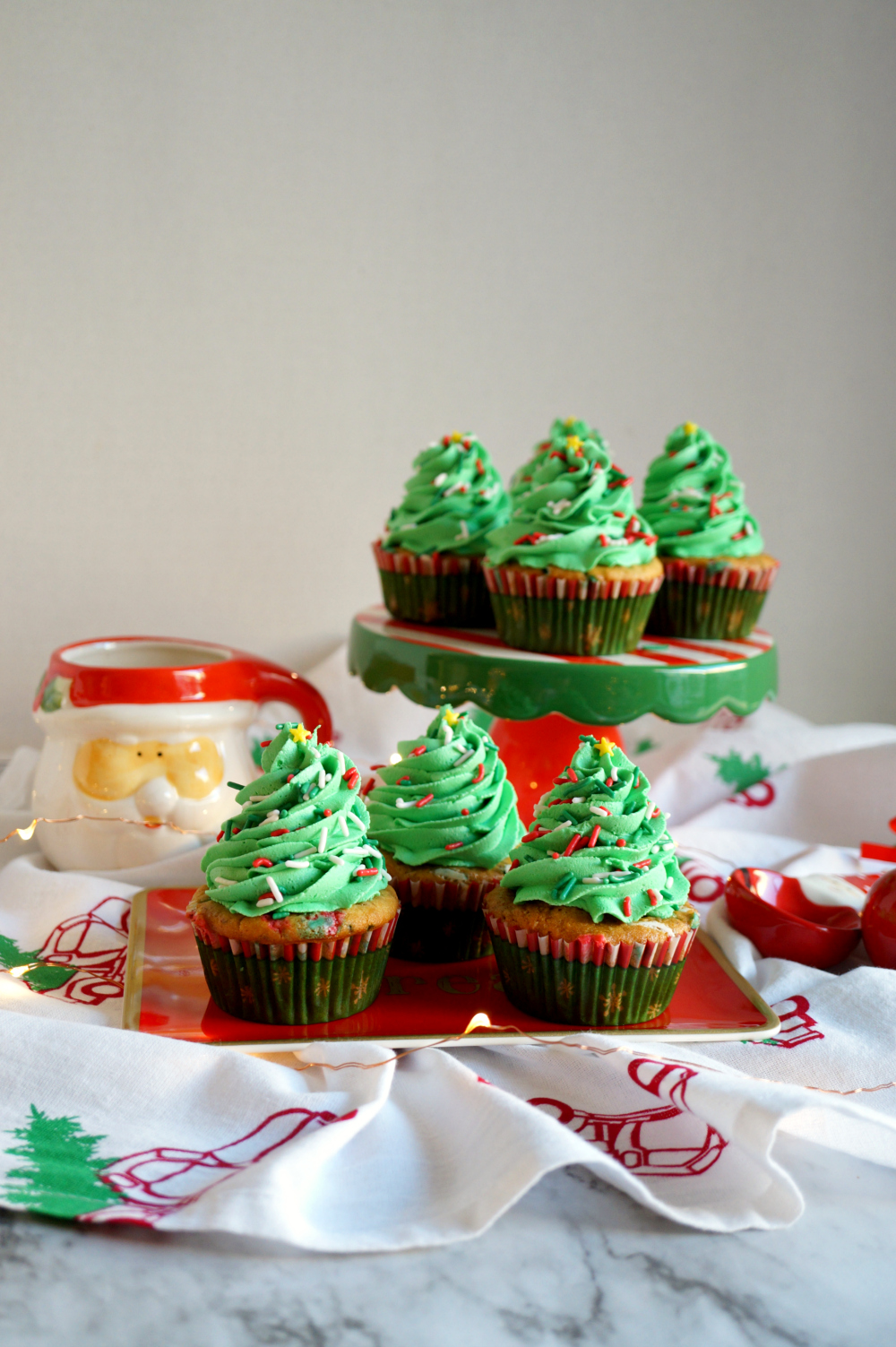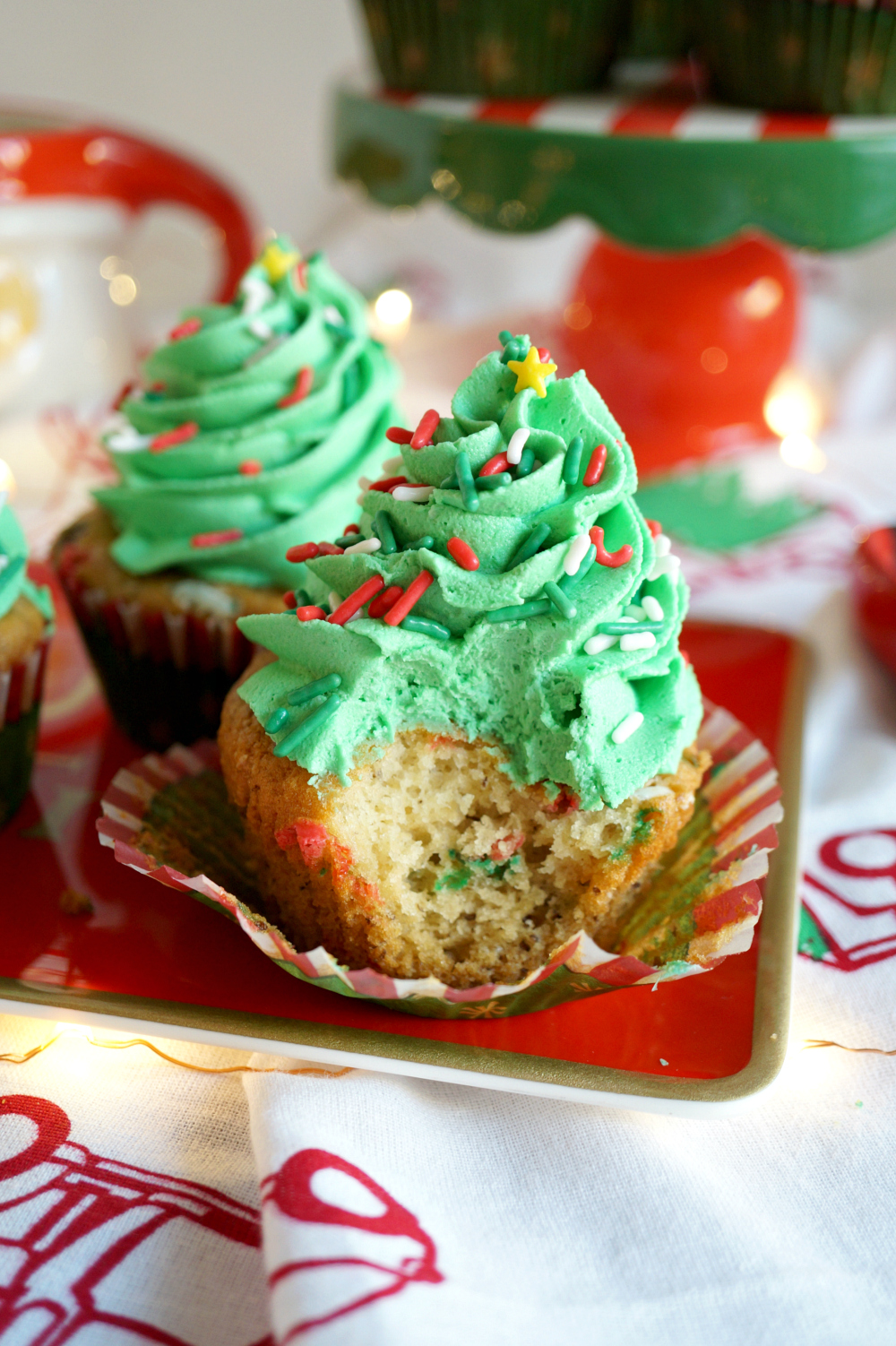 I hope you guys will give these adorable Christmas tree cupcakes a try! They are so fun to make and such a cute and festive treat!
Here are more last minute Christmas desserts you can make!
vegan vanilla almond Christmas tree cupcakes
Need a fast and easy holiday dessert? These Vegan Vanilla Almond Christmas Tree Cupcakes are just the thing! Super simple to make, and they're crowned with a fun Christmas tree inspired swirl of frosting.
Author:
Valentina | The Baking Fairy
Ingredients
*for the cupcakes*
2 tablespoon ground flaxseed + 6 tablespoon water
1 cup granulated white sugar
1¾ cup all-purpose flour
1½ teaspoon baking powder
1 teaspoon baking soda
½ teaspoon salt
¼ cup vegan butter, at room temperature
⅓ cup nondairy yogurt
¼ cup vegetable oil
1 tablespoon vanilla extract
1 teaspoon almond extract
⅔ cup unsweetened nondairy milk
½ cup sprinkles
*for the frosting*
½ cup vegan butter
½ cup shortening
1 tablespoon vanilla extract
½ teaspoon almond extract
4 cups powdered sugar
1-2 tablespoon nondairy milk (more or less as needed)
green food coloring
sprinkles to decorate
Instructions
To make the cake, first preheat oven to 350F. Line two cupcake trays with cupcake wrappers.
In a small bowl, whisk together the ground flaxseed with the water and set aside to thicken.
In the bowl of a stand mixer, combine the flour, baking powder, baking soda, salt, and sugar.
Add in the vegan butter, and beat on low until it's incorporated and has a sandy texture.
In a small bowl, whisk together the oil, flaxseed mixture, nondairy yogurt, vanilla extract, almond extract and add them to the dry ingredients. Mix until combined.
Next, pour in the unsweetened nondairy milk, and beat on medium-low until smooth and creamy. Lastly, gently fold in the sprinkles.
Fill your cupcake wrappers about ⅔ of the way, and bake for 18-20 minutes, until a toothpick inserted in the center comes out clean. Set the cupcakes aside to cool.
To make the frosting, beat together the butter and shortening until smooth and creamy. Add in the almond and vanilla extracts, and mix to combine.
Beat in the powdered sugar, one cup at a time, until frosting is smooth and creamy but firm enough to be piped. If it is too stiff, add in a bit of nondairy milk.
Add in green food coloring until your frosting reaches the desired color.
Make sure your cupcakes have completely cooled off, then you can decorate! Fill a piping bag with a 1M decorating tip with the frosting, and pipe tall swirls by going in a circular motion around the cupcake. Repeat with all and top with sprinkles as desired. Enjoy!
*Disclosure: I am part of the Amazon Associates Program, and there may be affiliate links on this page. If you buy anything through my website, I will receive a small percentage of the profit at no extra cost to you. Thank you for supporting my blog!*