These fun, fresh Strawberry Hibiscus Margaritas taste like summer! Homemade strawberry hibiscus syrup is mixed with tequila, triple sec, and lime juice for a delicious cocktail. #MargaritaWeekend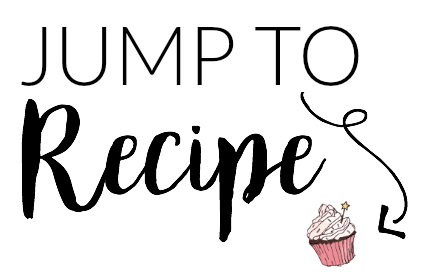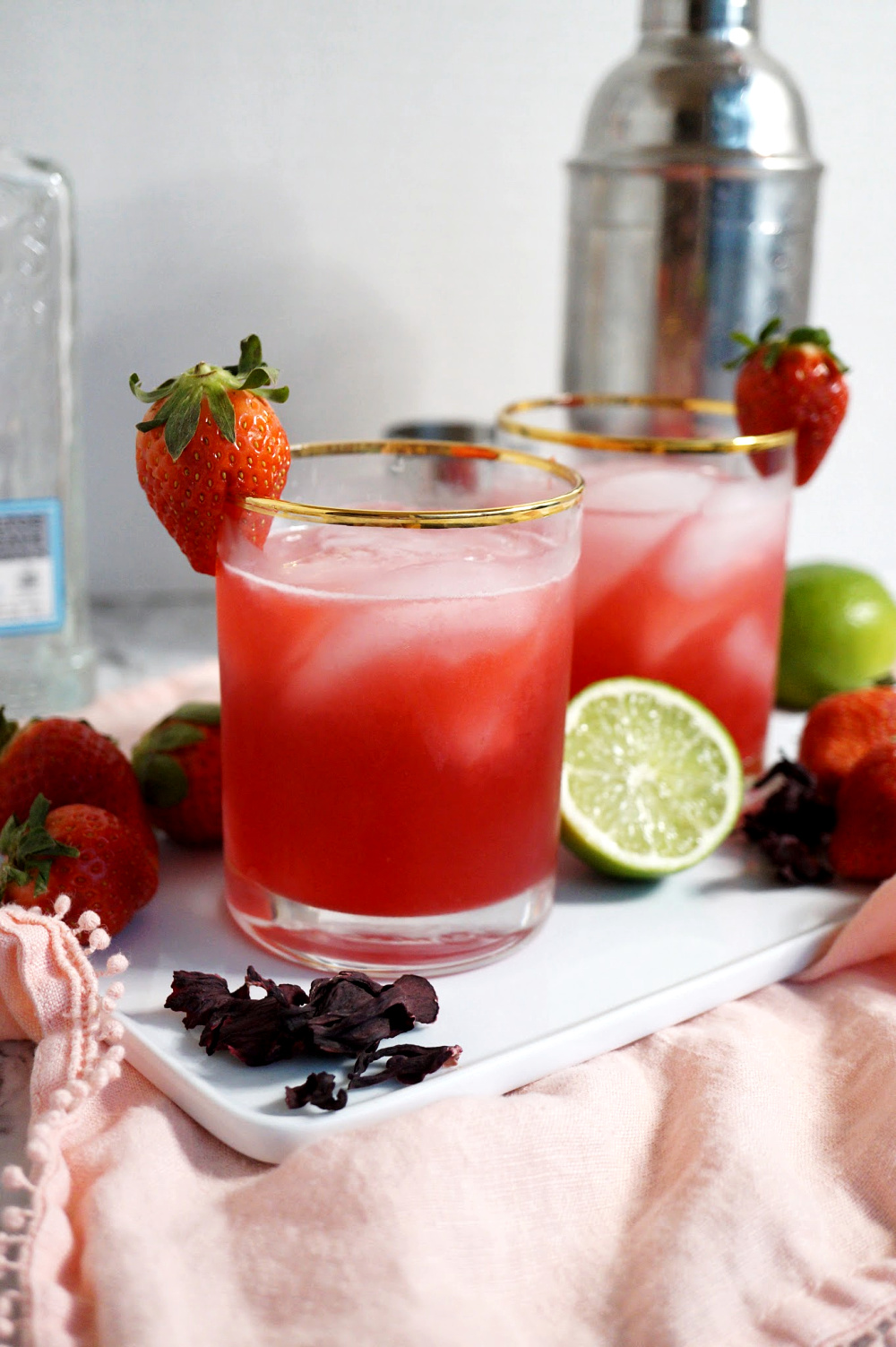 Heelllooo buddies and happy Valentine's Day! And also happy Friday! I am so excited to be participating in a fun event today celebrating National Margarita Weekend! This fun "holiday" falls on the 3rd weekend of February each year, and this year it just happens to line up with Valentine's 🙂 You know I can't resist a good PINK cocktail, so I made these Strawberry Hibiscus Margaritas for the occasion. Homemade strawberry-hibiscus syrup is shaken up with tequila, triple sec, and lime juice to create a stunning magenta cocktail. I tend to always favor a strawberry margarita, so you can bet these will be on repeat in my house!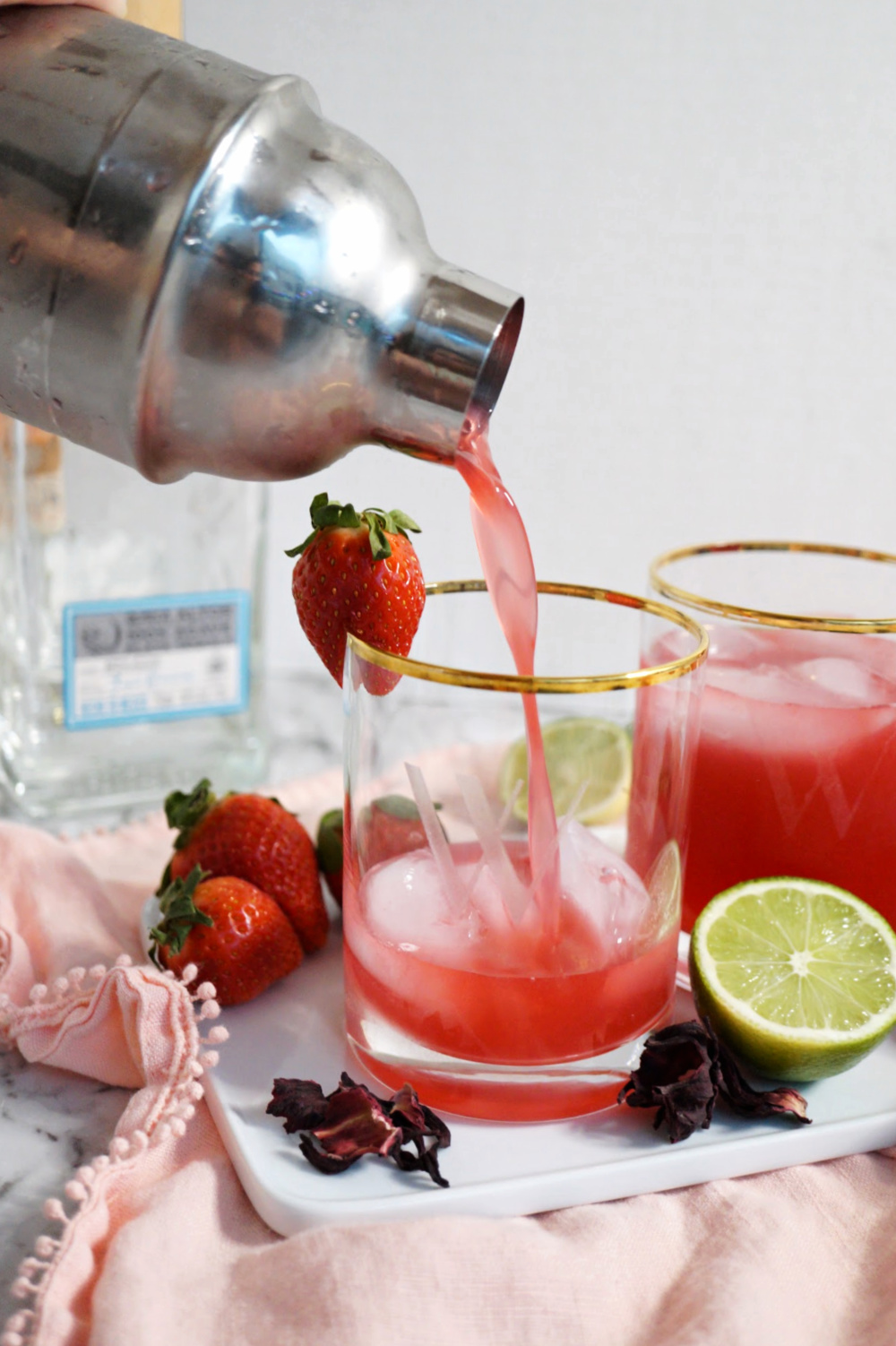 I'm not a master bartender by any means, but margaritas are my favorite (and they are also super simple), which is why they are the one cocktail I can consistently make ???? I already have some on this blog, including Peach Lime Margaritas, Blueberry Margaritas, Prickly Pear Margaritas, and Pomegranate-Orange Margaritas to name a few. What can I say. I know what I like! Being a transplanted Texan, there is really nothing better than a big bowl of chips and salsa, a cold margarita, and some friends to make a perfect night! And strawberry margaritas were actually my "signature cocktail" at our wedding 🙂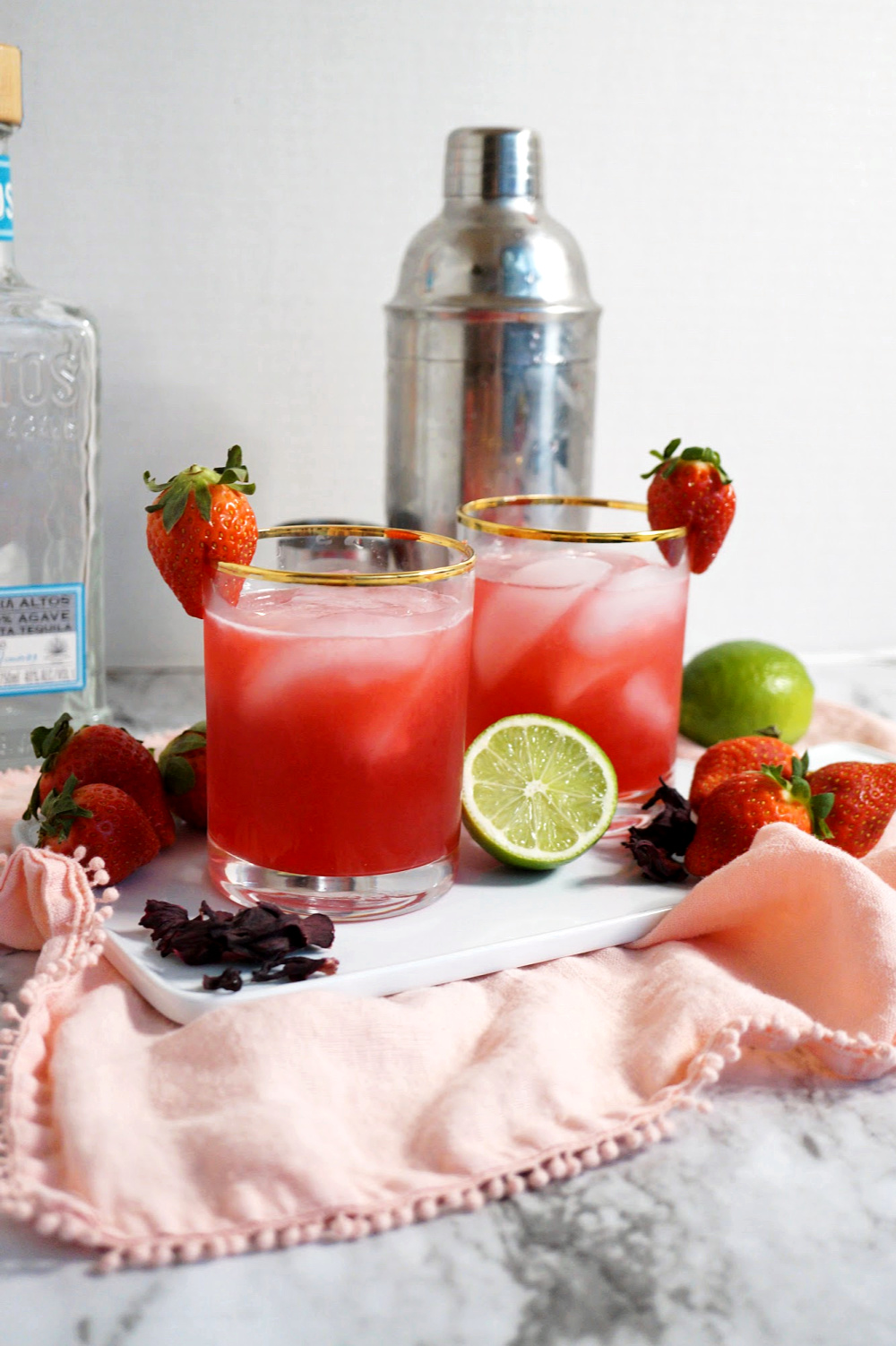 What you need to make strawberry hibiscus margaritas:
Strawberries! I used fresh because they were on sale this week, but since the strawberries get cooked down into a syrup, fresh or frozen work equally well. And you don't need a ton - just 1 cup.
Dried hibiscus flowers: honestly this is optional, but the flowers add such a fun twist to the margaritas! Hibiscus flowers release a stunning bright pink color when cooked, and they also add a bit of a tart flavor to the syrup so they are a fun addition. I use these from The Spice House.
Tequila: since this is a mixed drink, I feel like it's a place where it's ok to use a slightly less fancy tequila! I usually go for a standard silver tequila and it works perfectly well. You can definitely use gold tequila if that's what you prefer or have in the house!
Triple sec or orange liqueur: this is a must for that classic margarita flavor! I have used both Cointreau orange liqueur and standard triple sec with good results. Again, this is a mixed drink so everything works together. Don't feel like you have to get top shelf everything for good results!
Fresh lime juice: fresh juice is such a gamechanger! You just need 1 oz of lime juice per margarita, which is really just 1 standard lime. Do get yourself a squeezer and make your life easier, though.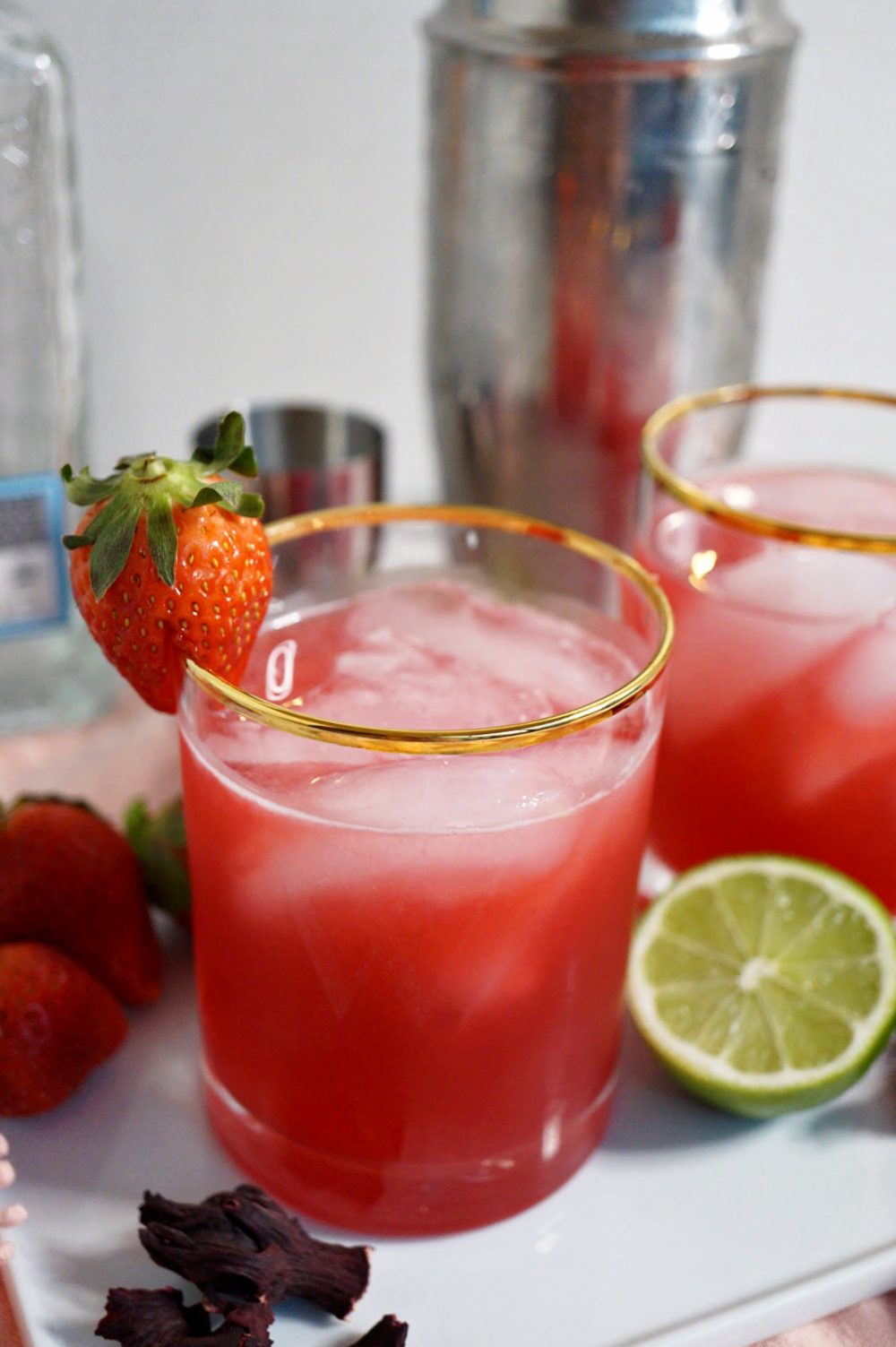 Because this is a group event, I have a dozen of margaritas created by my blogger friends for you to check out! I will have to drink my way through this list 😉
Happy National Margarita Weekend!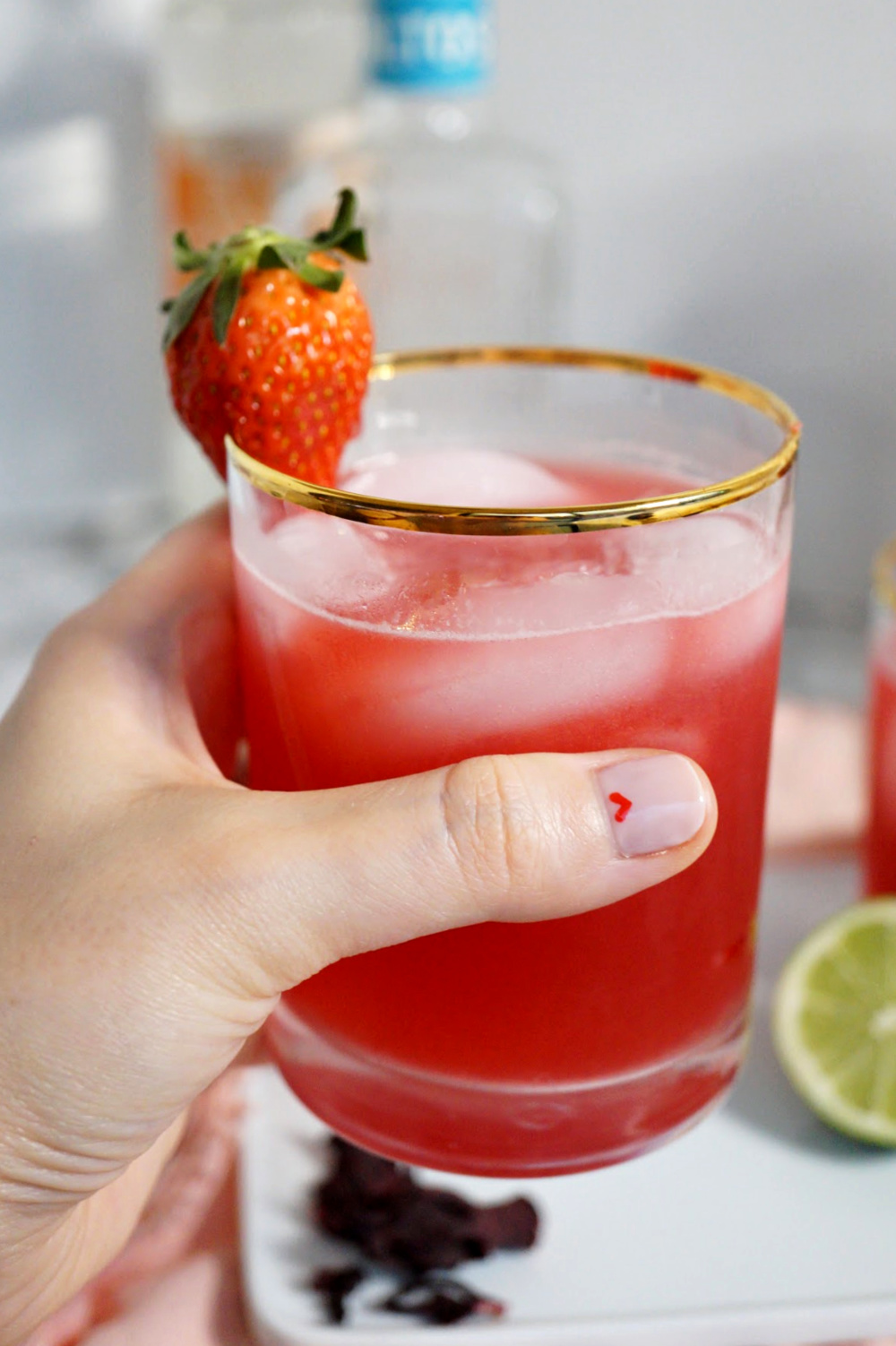 I hope you guys enjoyed this little margarita lineup, just in time for the weekend! I hope you're inspired to make one of these cocktails for your special someone 🙂
Looking for more pink drinks?
strawberry hibiscus margaritas
These fun, fresh Strawberry Hibiscus Margaritas taste like summer! Homemade strawberry hibiscus syrup is mixed with tequila, triple sec, and lime juice for a delicious cocktail.
Author:
Valentina | The Baking Fairy
Ingredients
*for the syrup*
1 cup sliced strawberries (fresh or frozen)
½ cup white granulated sugar
½ cup water
2 tablespoon dried hibiscus flowers
*for 1 margarita*
1 oz fresh lime juice
1 oz triple sec
2 oz tequila
1 oz strawberry-hibiscus syrup
Instructions
First, make the syrup. In a small nonstick saucepan, heat the water, sugar, strawberries and hibiscus flowers over medium-high heat.
Bring the mixture to a boil, then lower heat and allow to simmer for 20-25 minutes, until dark pink and thick.
Strain the mixture with a fine sieve to get rid of the strawberry and hibiscus pieces and transfer the syrup to a jar or small bottle until needed.
To make a margarita, combine the lime juice, triple sec, tequila, and strawberry hibiscus syrup in a cocktail shaker. Add a few ice cubes, and shake until well combined.
Pour the strawberry hibiscus margarita in a glass and add more ice if desired. Garnish with a fresh strawberry and enjoy!
*Disclosure: I am part of the Amazon Associates Program, and there may be affiliate links on this page. If you buy anything through my website, I will receive a small percentage of the profit at no extra cost to you. Thank you for supporting my blog!*