Up your cake decorating game with this easy tutorial to frost cupcakes! All you need is one decorating tip and some piping bags to create three different, fun looks for your cupcakes.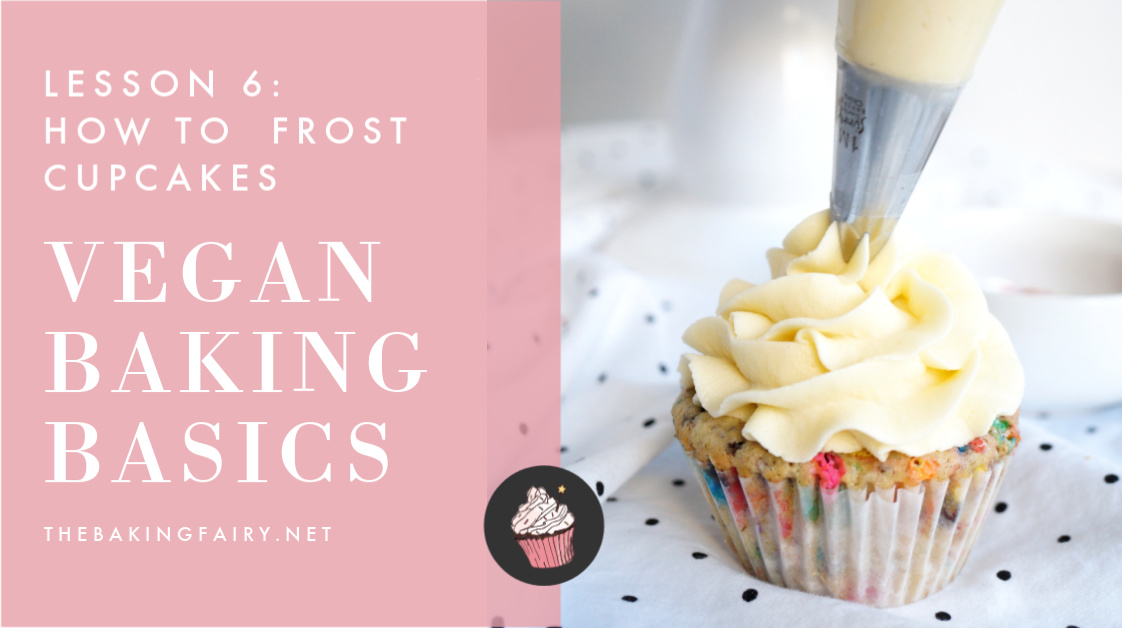 Happy Friday, my loves! It is time for another episode of Vegan Baking Basics today, and I have decided to take a slightly different approach. Since we have already baked our way through all of my most common recipes, I thought we could change it up and talk about cake decorating. The simplest (in my opinion) are cupcakes, soooo... this lesson will teach you How to Frost Cupcakes! You need just two pieces of equipment and some time to play, and you'll be well on your way to making some gorgeous baked goods!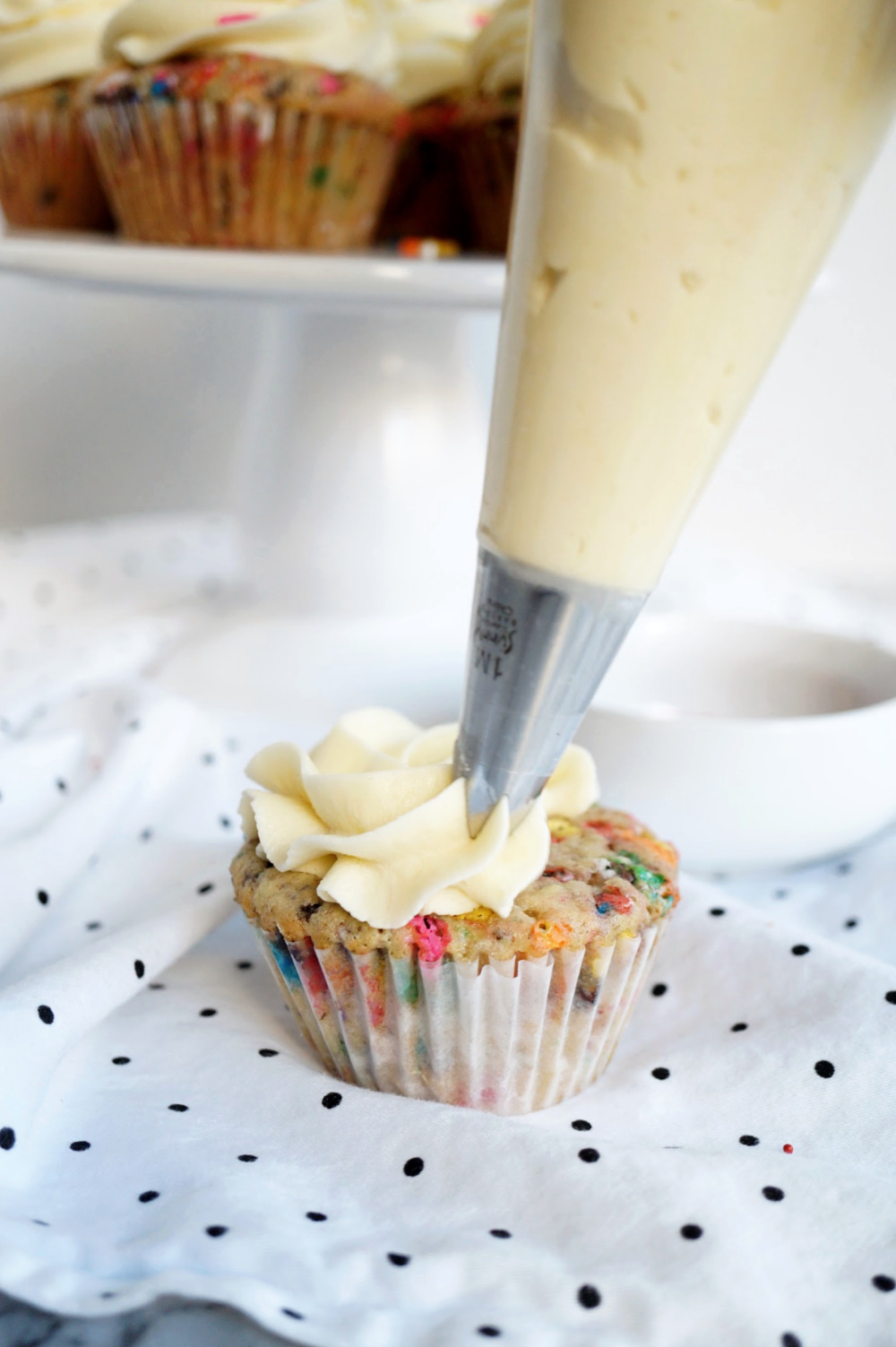 Today's lesson is, well, very basic. But honestly, what I'm teaching you today is what I do most of the time so it's a great starting point! I will show you three techniques you can make using a wide star piping tip, and I promise you these are super easy to make and master.
What do I need to decorate cupcakes?
You just need two basic pieces of equipment!
As far as WHAT kind of piping tips you need, I highly recommend a basic wide star tip. My absolute favorite is the 1M tip (which I used for these photos). It is easy to handle and the frosting comes out really pretty! I also like the 2D, and 4B. The 2D is very similar but slightly more closed, so the frosting comes out a bit more flowery and ruffled. The 4B has more, smaller points so the frosting comes out with more lines. You can use any large star tips with the techniques I am sharing today. A cupcake decorating kit is a great investment to start, as it comes with some bags and different tips to play with!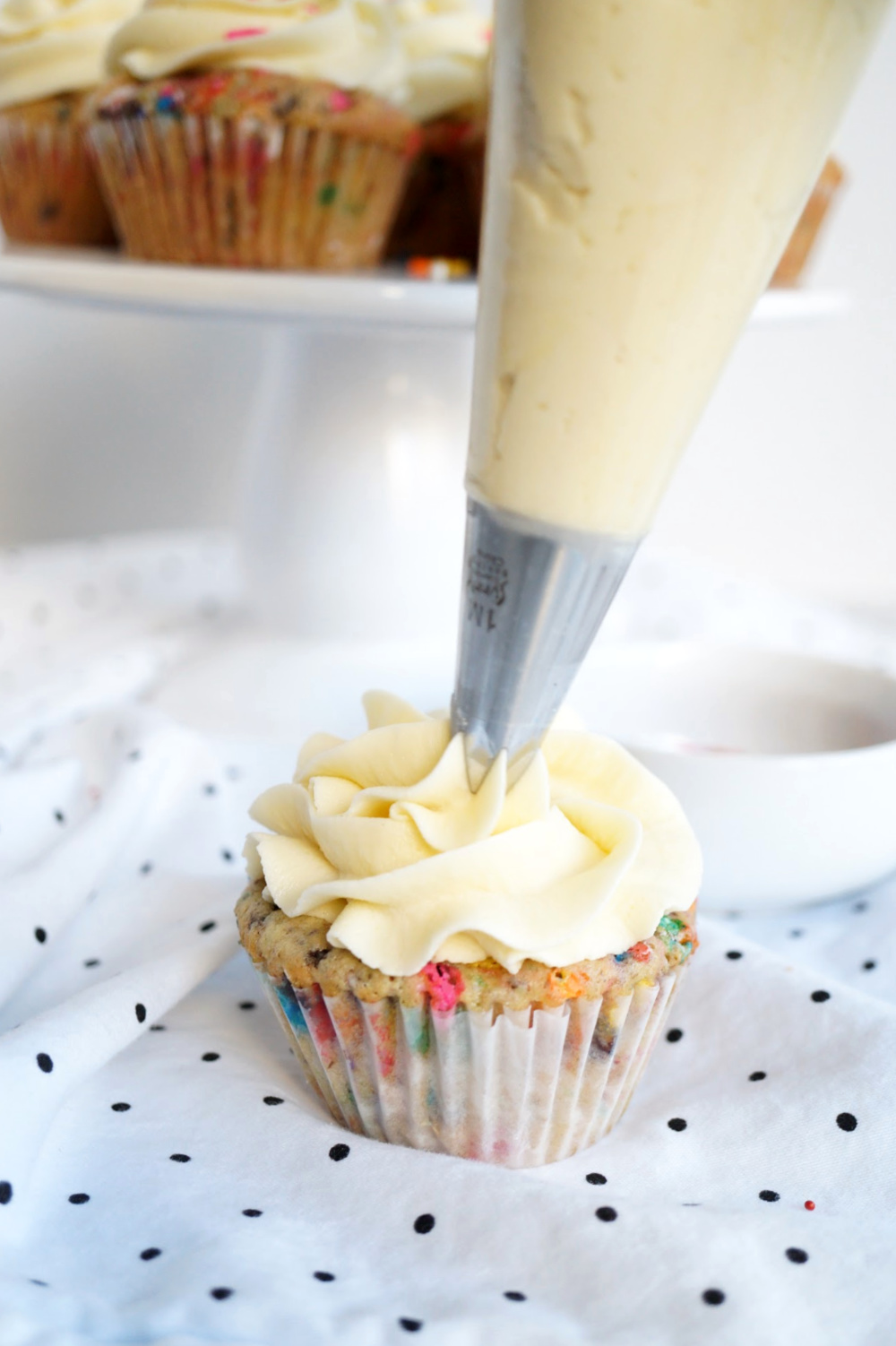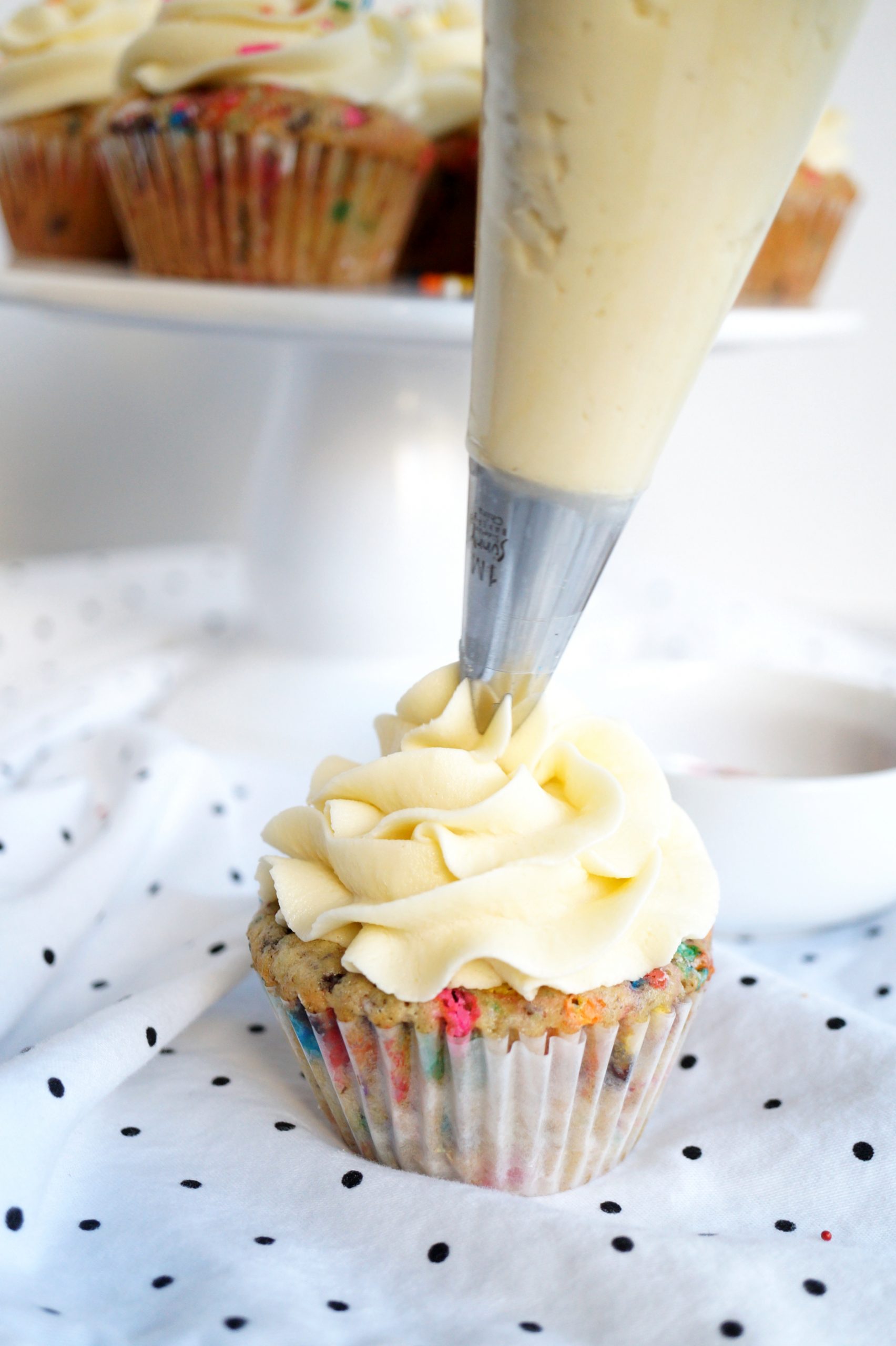 How can I frost cupcakes?
Here are the three classic techniques that I use the most!
The Classic Swirl - this is exactly what it sounds like! It is the classic crown of frosting atop cupcakes that makes them look beautiful and like they came from a bakery! To do this, start piping on the outside of the cupcake and work your way in and up as you go.
The Rosette - this is a sweet and simple way to decorate cupcakes! I don't do it too often, but it is perfect for a bridal shower or a little girl's birthday. It also looks great on a cake tier! For this, you start in the center of the cupcake and pipe your way out.
The Hydrangea - I just shared this technique yesterday on my Blackberry Lime Cupcakes! To create a hydrangea effect, just pipe small dollops on your cupcake and pull straight up. This effect looks great with some marbled pink and purple frosting.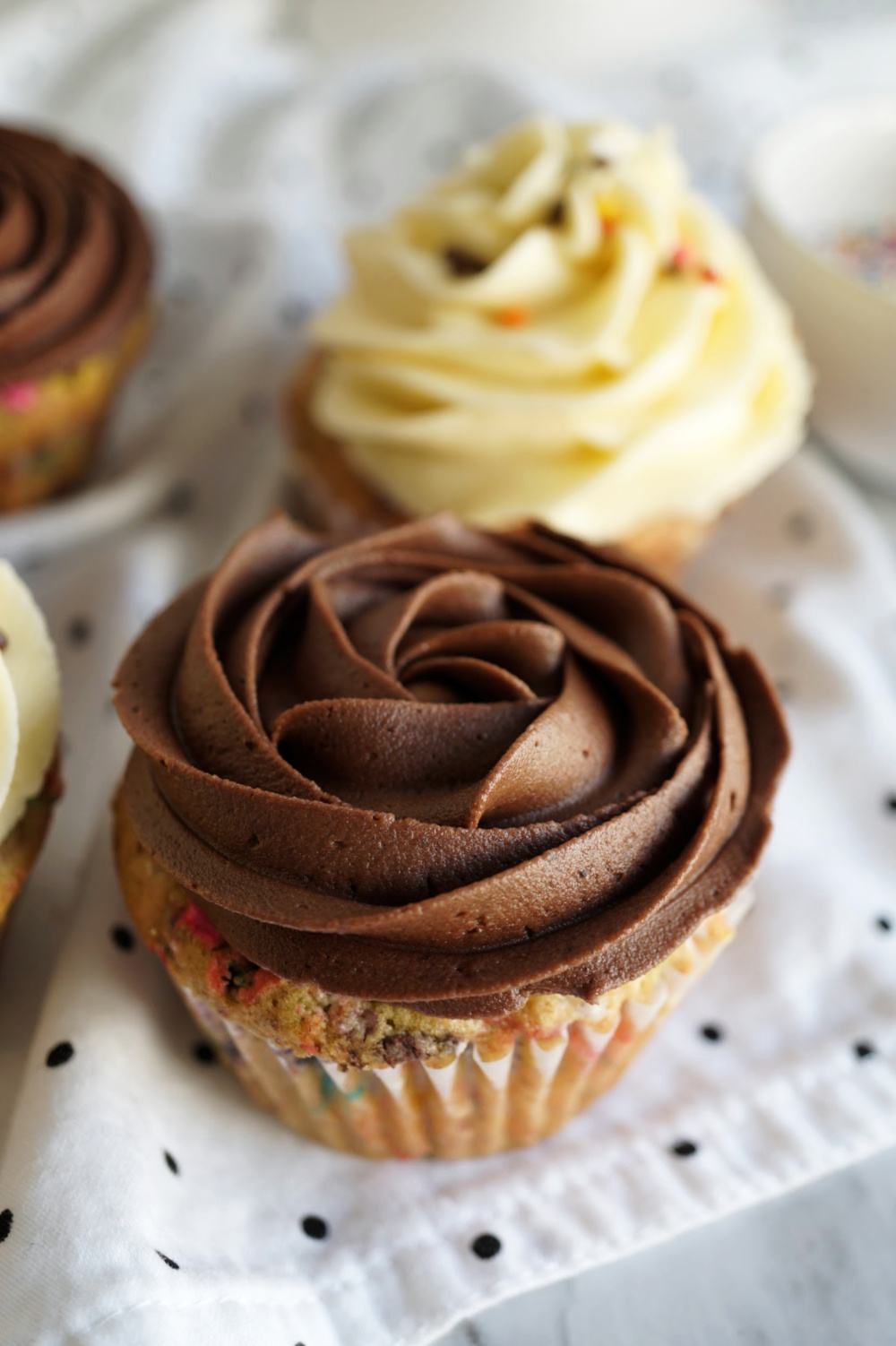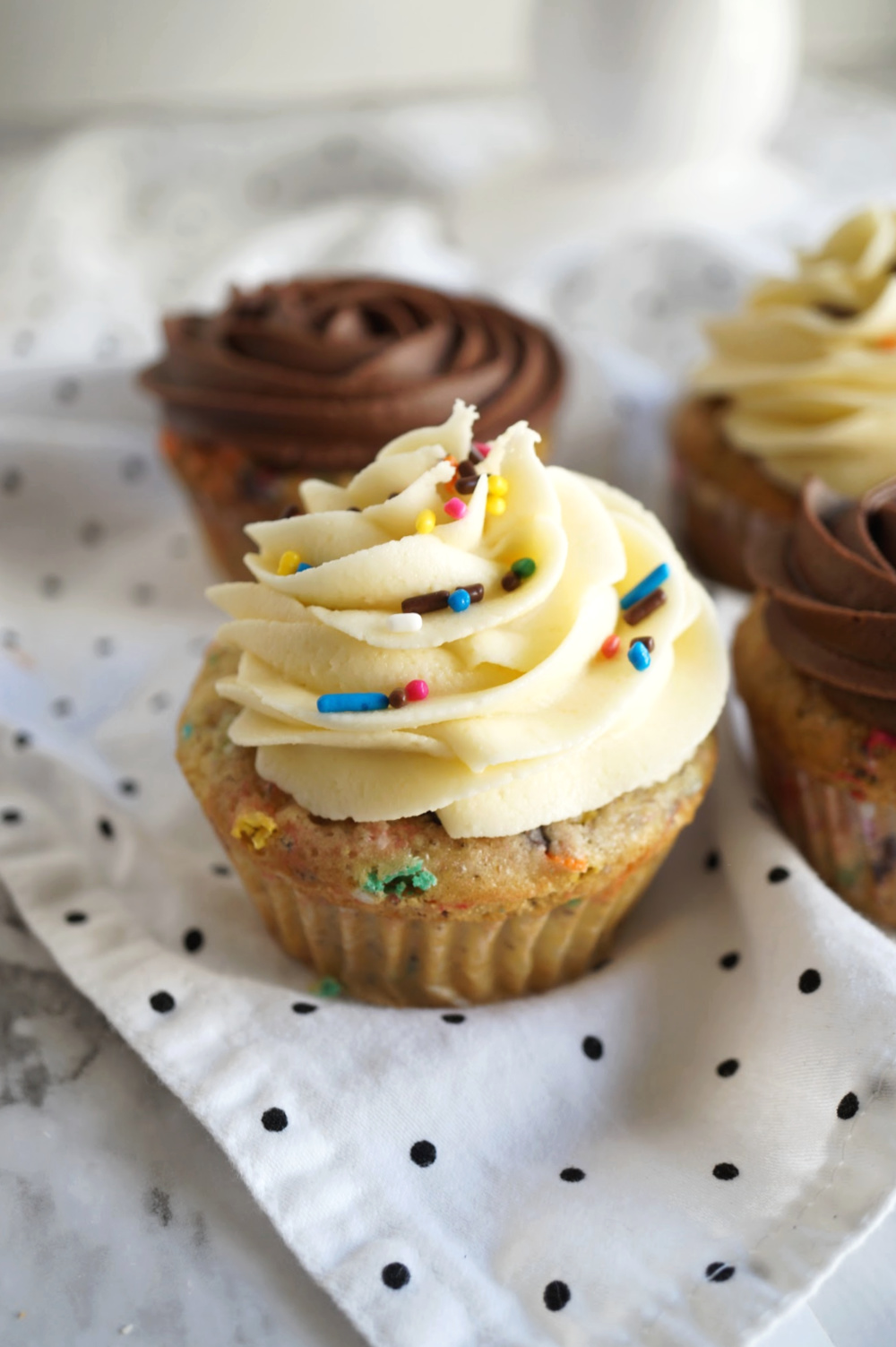 Honestly, that is really it! As always, my go-to frosting is the one I shared in week 1 of our Vegan Baking Basics. The cupcakes pictured here are the confetti cupcakes from last week, but of course you can use these techniques on any cupcake recipe from the website! Be sure to watch the video so you can see exactly how to frost the cupcakes yourself.
Past #VeganBakingBasics Lessons
*Disclosure: I am part of the Amazon Associates Program, and there may be affiliate links on this page. If you buy anything through my website, I will receive a small percentage of the profit at no extra cost to you. Thank you for supporting my blog!*