This vegan Basic White Cake recipe is simple to make, and so delicious. It is super versatile, and can be turned into any flavor you like, including confetti cake, fruit, citrus, or even chocolate chip cake!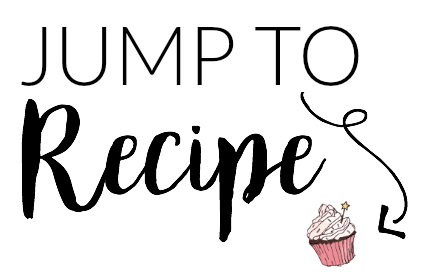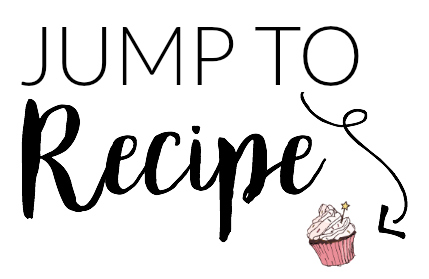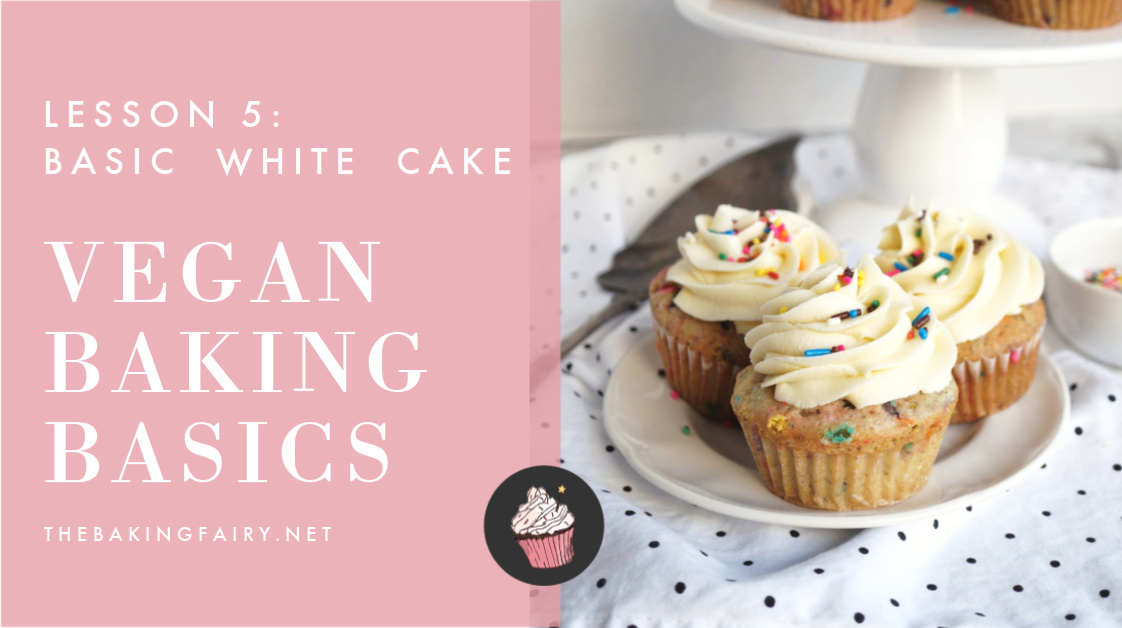 Hi friends and happy Friday! It is time for another installment of Vegan Baking Basics! This week, we are moving on up in the world, and attempting a slightly more complicated recipe - Basic White Cake! With this, I am also showing you how to turn the basic white cake into confetti cupcakes. I absolutely love this cake recipe, y'all. While the ingredients are a teeny bit more complicated than what we have done so far, I promise it is nothing impossible and this cake is so worth the effort. Soft, fluffy, delicious... and comes out perfect EVERY TIME.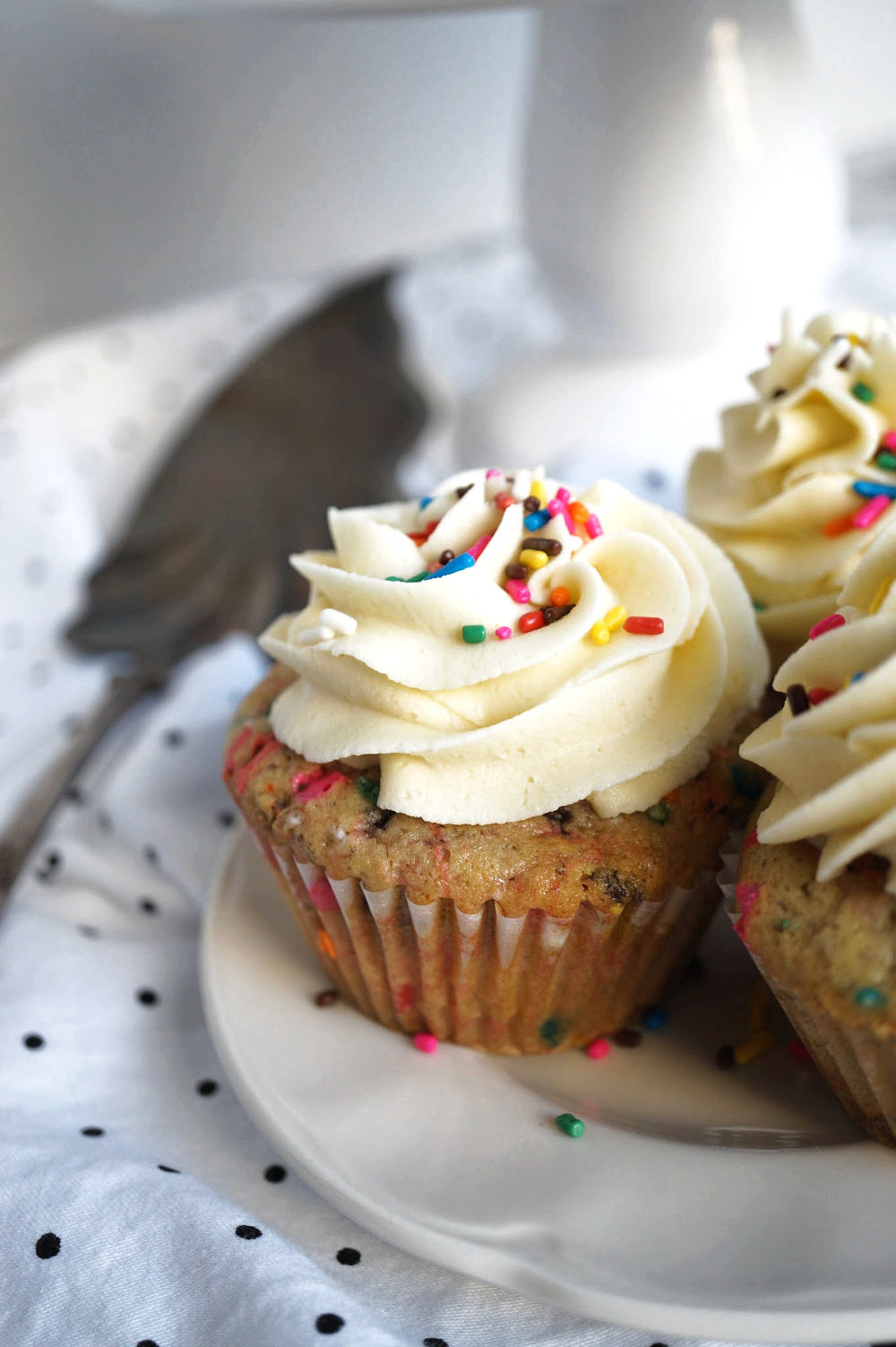 What do I need to make vegan white cake at home?
As I mentioned, I am introducing a couple more specialized ingredients this week, but nothing crazy. So let's go ahead and talk about them!
Flax egg - unlike the chocolate cake recipe that I use, I do employ an egg replacer to make this white cake. It helps give structure and stability to the cake so that it holds its shape and doesn't fall apart! In this case, I really recommend a flax egg over aquafaba. A "flax egg" is simply ground flaxseed mixed with water! As it sits for a few minutes, it thickens and gels up and is very reminiscent of egg whites.

I have made this recipe with aquafaba, and the cake just comes out too tender and delicate and it basically falls apart. Not ideal when you're trying to make a bundt cake or layer cake! You can technically substitute for a store-bought vegan egg mix, but I haven't tested it myself.

Vegan yogurt - this is the other special ingredient I call for, and it works like sour cream would in a traditional recipe! This is what helps the cake stay moist and fluffy. I usually use Silk soy milk vanilla yogurt, but I've also used almond milk yogurt, oat milk, and coconut milk. Vegan sour cream works too!
Vegan butter and oil - in this white cake recipe, I use both vegan butter AND oil to achieve a nice, soft crumb and a flavorful cake. I tried out the Melt vegan buttery sticks and I liked them! You are welcome to use your favorite vegan butter substitute in here. As for the oil, I usually use vegetable oil but any will do.
Nondairy milk - I talk about this in the video as well, but nondairy milk is kind of the standard option to use in this recipe. However, when I change the recipe up to be a lemon cake, orange, grapefruit, etc, then I replace half or even all of the milk with juice instead, so the fruit flavor comes through more strongly.
Vanilla extract - honestly, I recommend adding vanilla to the cake regardless of what flavor you're making. It just makes everything taste better!
Flour, baking powder, baking soda, and salt
Granulated white sugar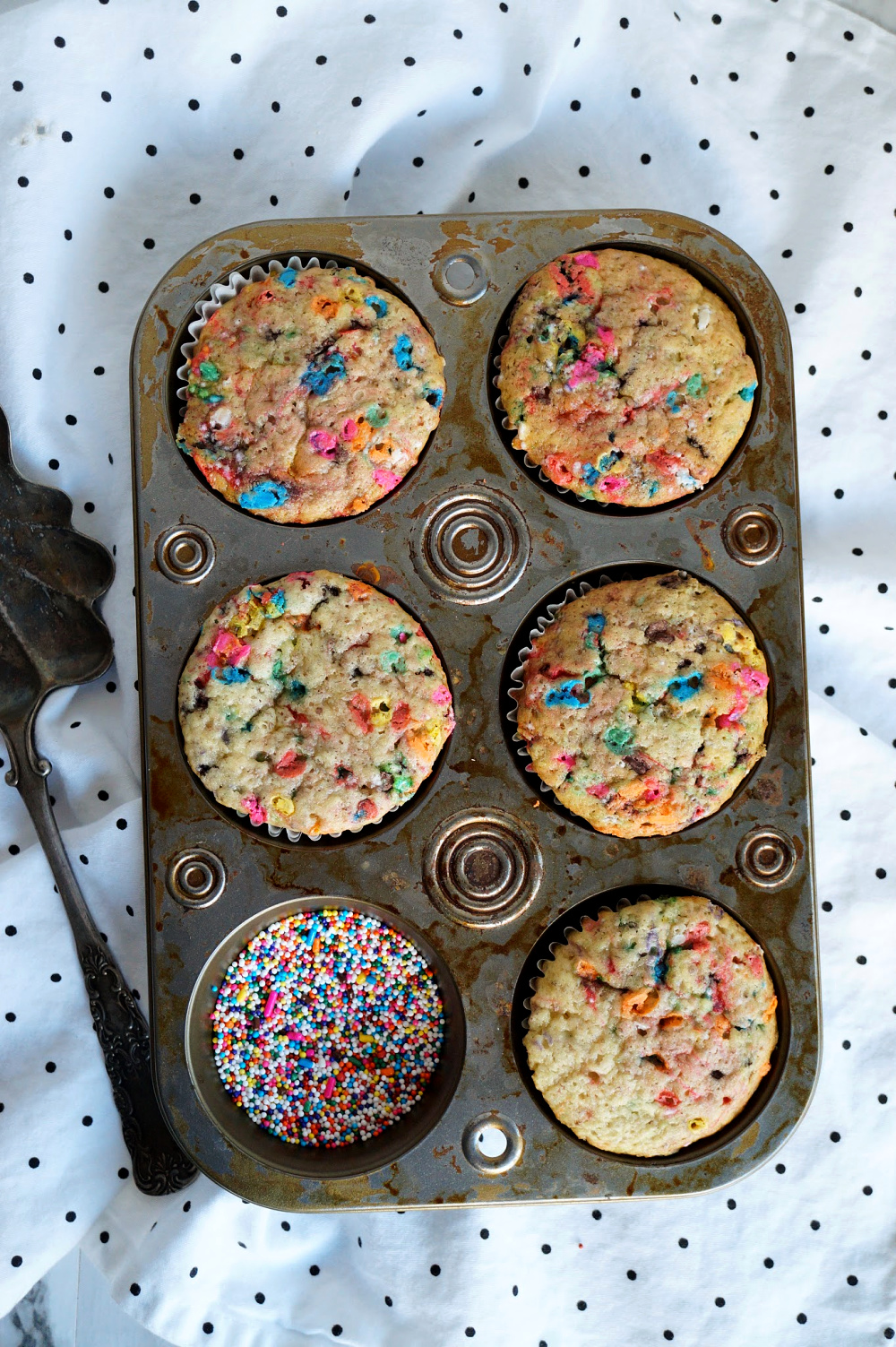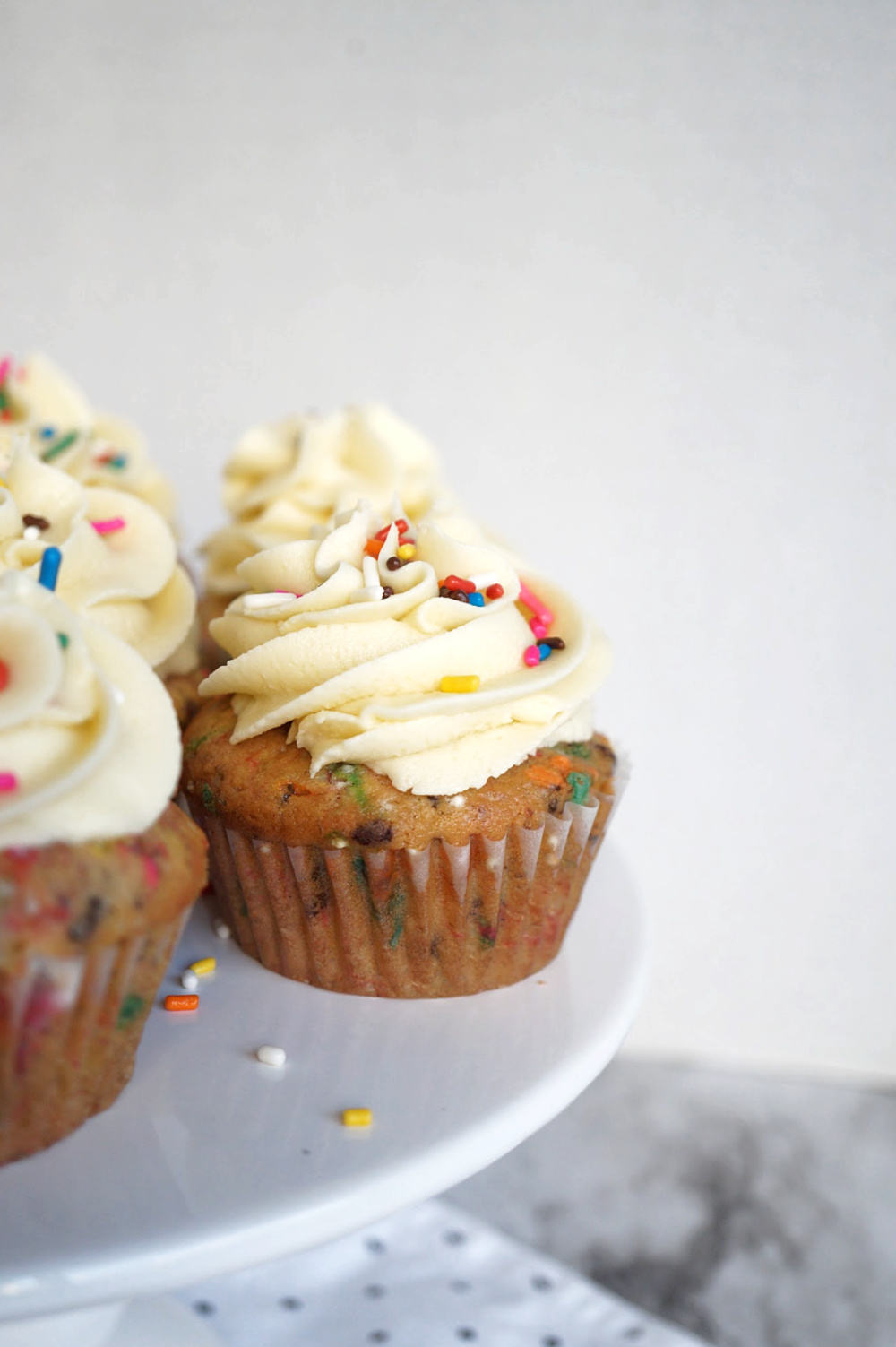 How do I make your basic white cake?
Making this basic white cake at home is really simple, but I do recommend using a hand mixer or stand mixer to make your life easier! The technique we are using today is called reverse creaming. In this process, we beat together our dry ingredients with the sugar and room-temperature butter until the butter breaks apart and the whole mixture is fine and sandy. This takes a few minutes in a stand mixer, so I imagine it would take forever by hand (and require some serious bicep power)!
Once the reverse creaming step is done, the hard part is over! You mix your remaining wet ingredients in a medium bowl, and then pour the mixture into your dry ingredients as the mixer runs slowly. If you are wanting to add any sprinkles (like I did today!), fruit pieces, chocolate chips, etc then you add those at the very last minute. Do be careful not to over-mix your batter!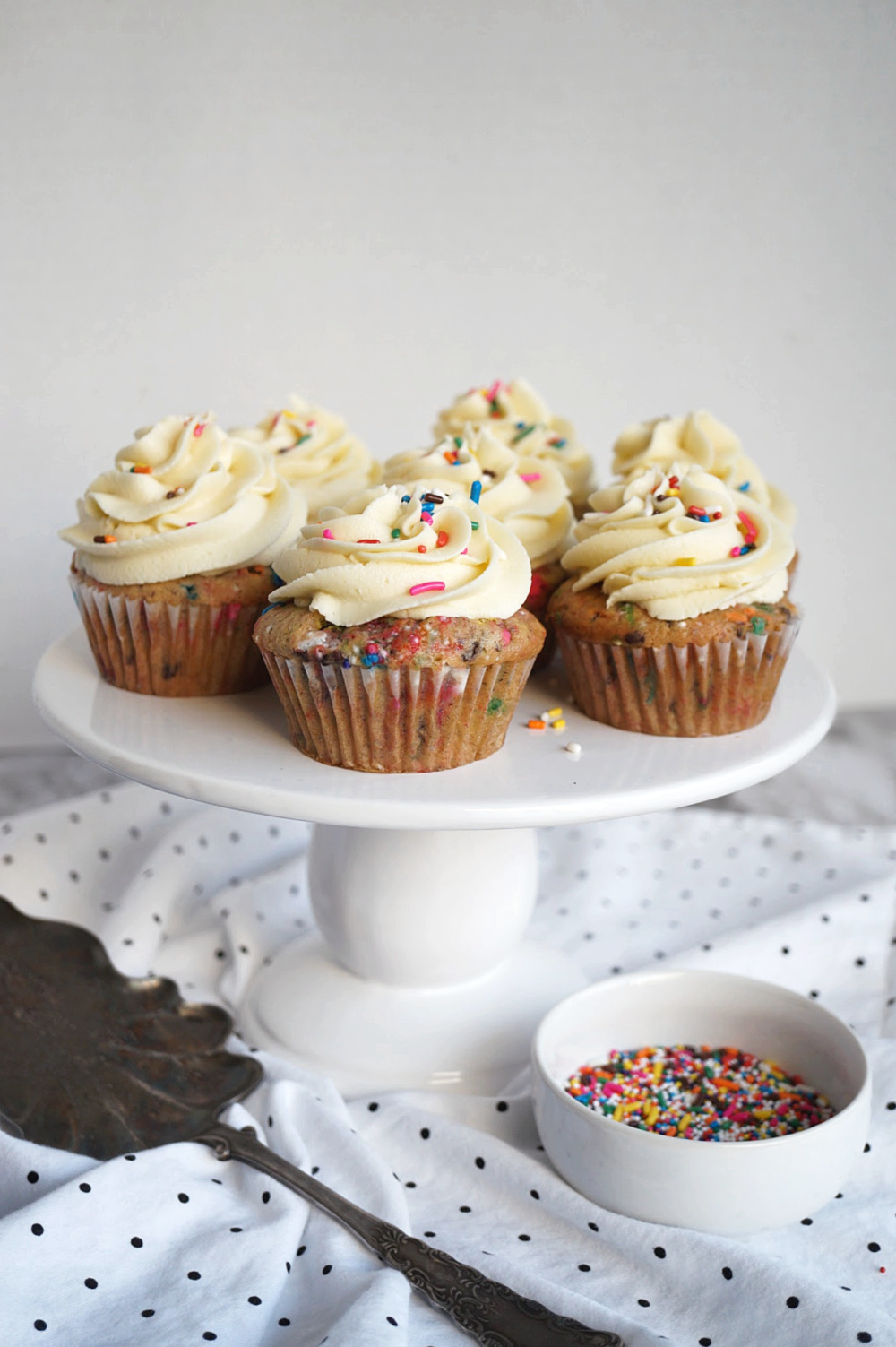 What can I make with this basic cake recipe!?
Ooooh, friends. This is my favorite part, honestly... where I reveal all my secrets! LOL. So today I am sharing the BASIC version of the white cake. But here are some of the other recipes on my blog where it's featured!
And now you know my deception 😂 But SERIOUSLY. This cake recipe is absolutely bulletproof and you can add whatever flavors you want, and it'll still be fantastic!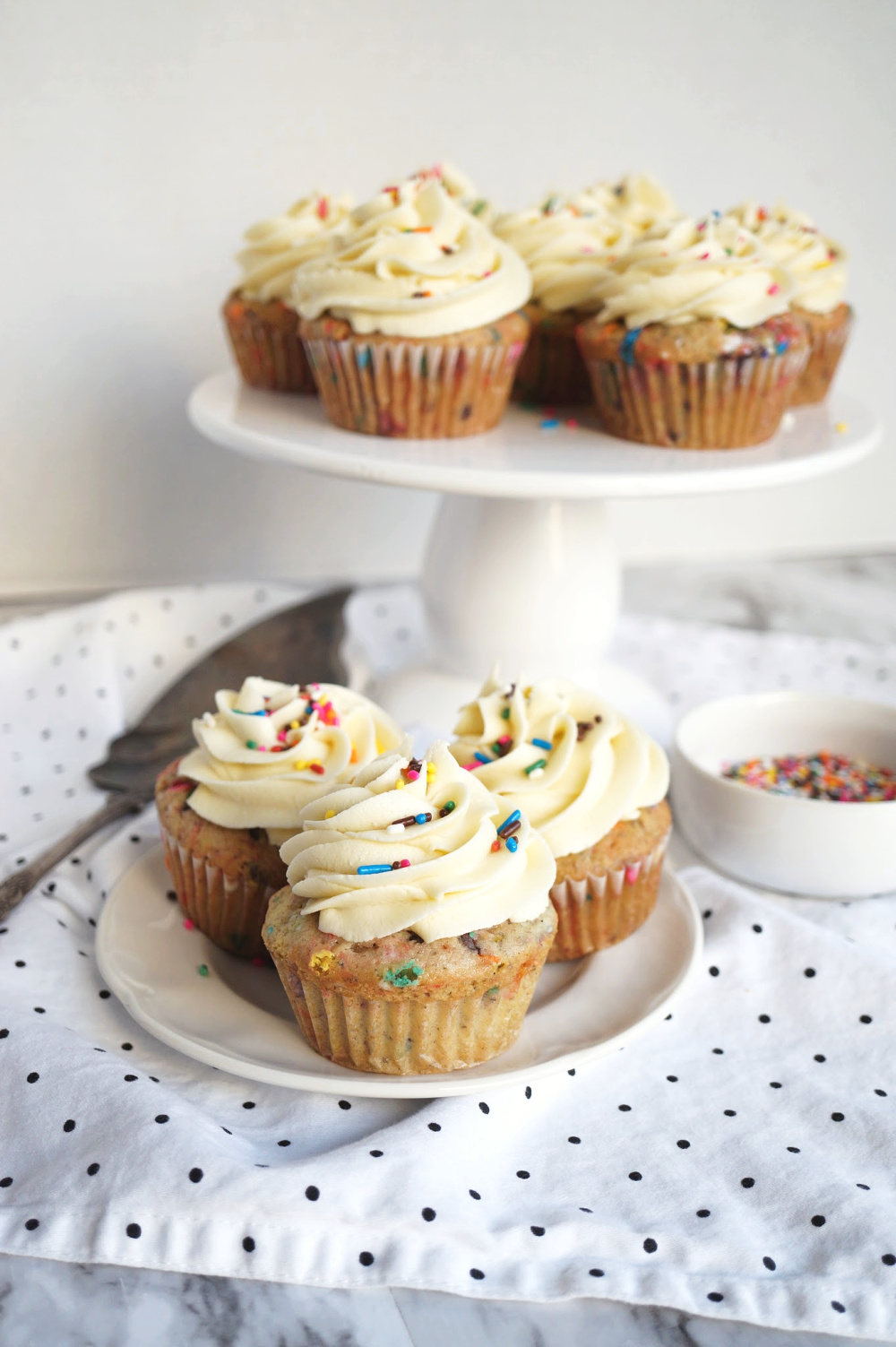 I hope you guys will give my basic white cake recipe a try! It is easy, delicious, and seriously FOOLPROOF. Make it plain, or jazz it up and make it your own! Be sure to watch the video to see me make it step-by-step 🙂 As always, let me know if you have any questions or concerns. I am happy to help! <3
If you are looking for a good frosting recipe, check out my previous Vegan Baking Basics lesson about vegan frosting!
Past #VeganBakingBasics Lessons
basic white cake
This vegan Basic White Cake recipe is simple to make, and so delicious. It is versatile, and can be turned into any flavor you like, including confetti cake, fruit, citrus, or chocolate-chip cake.
Author:
Valentina | The Baking Fairy
Ingredients
*for the cupcakes*
2 tablespoon ground flaxseed + 6 tablespoon water
1 cup granulated sugar
1¾ cup all-purpose flour
1½ teaspoon baking powder
1 teaspoon baking soda
½ teaspoon salt
¼ cup vegan butter, at room temperature
⅓ cup nondairy yogurt
¼ cup vegetable oil
1 tablespoon vanilla extract
⅔ cup unsweetened nondairy milk
Optional - for confetti cupcakes, add ¼ teaspoon almond extract and ½ cup sprinkles
Instructions
First, make the cupcakes. Preheat oven to 350F and line two muffin pans with 18 muffin liners.
In a small bowl, whisk together the ground flaxseed with the water and set aside to thicken.
In the bowl of a stand mixer, combine the flour, baking powder, baking soda, salt, and sugar.
Add in the vegan butter, and beat on low until it's incorporated and has a sandy texture.
In a small bowl, whisk together the oil, flaxseed mixture, nondairy yogurt, vanilla extract, (almond extract if using), and nondairy milk. Add them to the dry ingredients as mixer runs slowly.
Finally, add in the sprinkles if using.
Divide batter evenly among the prepared cupcake liners. Bake cupcakes for 15-20 min until they are fluffy and a toothpick inserted in the center comes out clean.
Let cool completely before frosting and decorating!
*Disclosure: I am part of the Amazon Associates Program, and there may be affiliate links on this page. If you buy anything through my website, I will receive a small percentage of the profit at no extra cost to you. Thank you for supporting my blog!*