Hello friends! So this is a different type of post... I've never done this kind of round-up before, but I made so many fun cakes in 2020 and I want to make sure I don't forget them! They have been posted on social media, but I also want them to have a special place on my blog as well for years to come. Soooo... without further adieu, let's look at the cakes of 2020!
Pink Ombre Unicorn Cake
Starting off with one of my favorites from the bunch! This pink ombre unicorn cake was carrot cake on the inside, and covered in swirls of frosting! I did use a unicorn decorating kit to make it easier since the horn was super intimidating. But I love how it turned out! The unicorn kit is from Sweet Tooth Fairy - I found it at Hobby Lobby but you can also purchase online.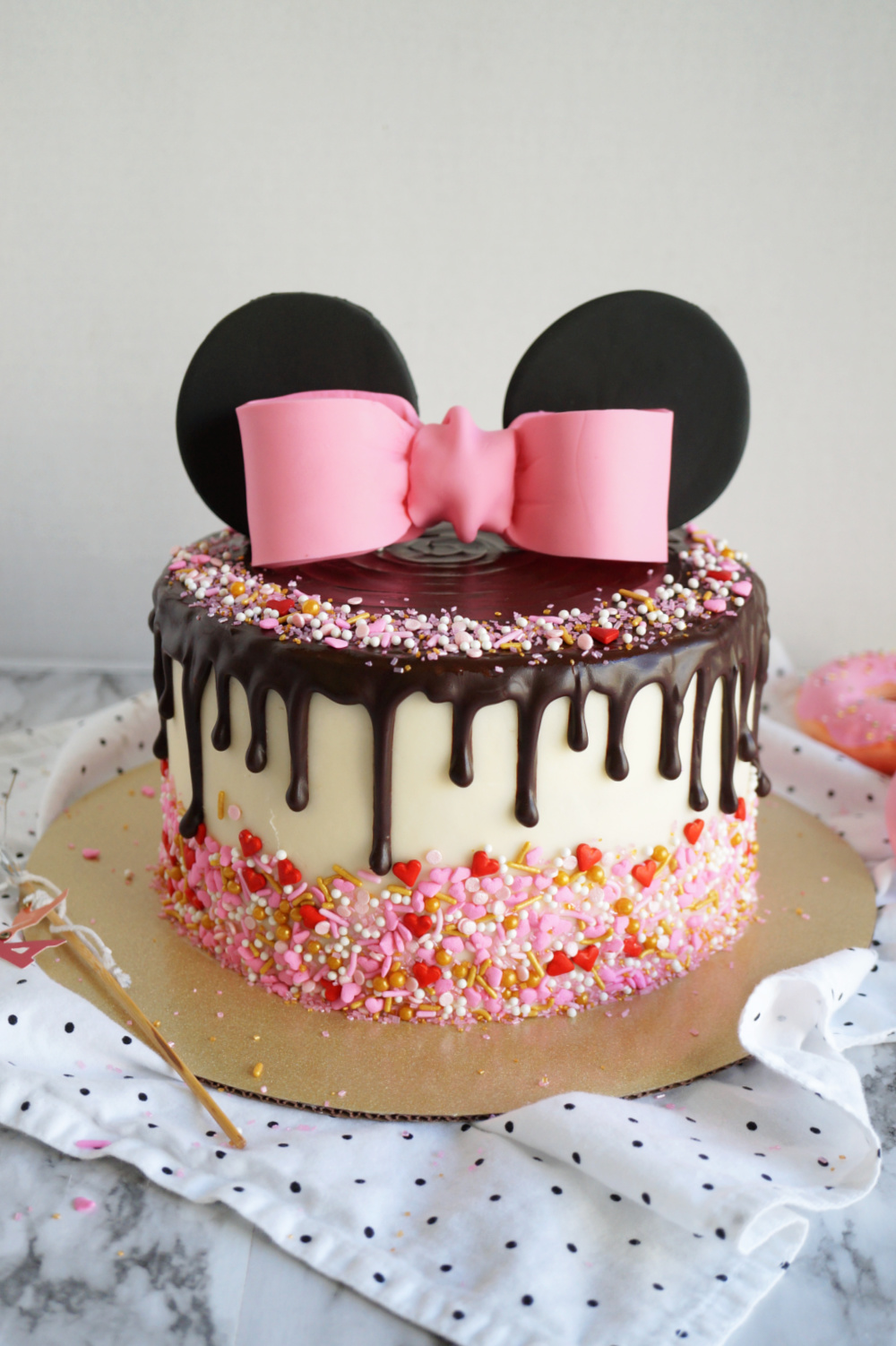 Minnie Mouse Cake
This one was soooo stinking cute and I am so obsessed with it. The fondant bow and ears were definitely tricky to make, but I just love the overall effect with the chocolate drip and all the sparkly sprinkles! Fondant is tricky to work with regardless - I don't ever bother making it from scratch as nobody eats it. I buy it by the bucket and use it as needed. I prefer to buy it in white so I can color it whatever color I want!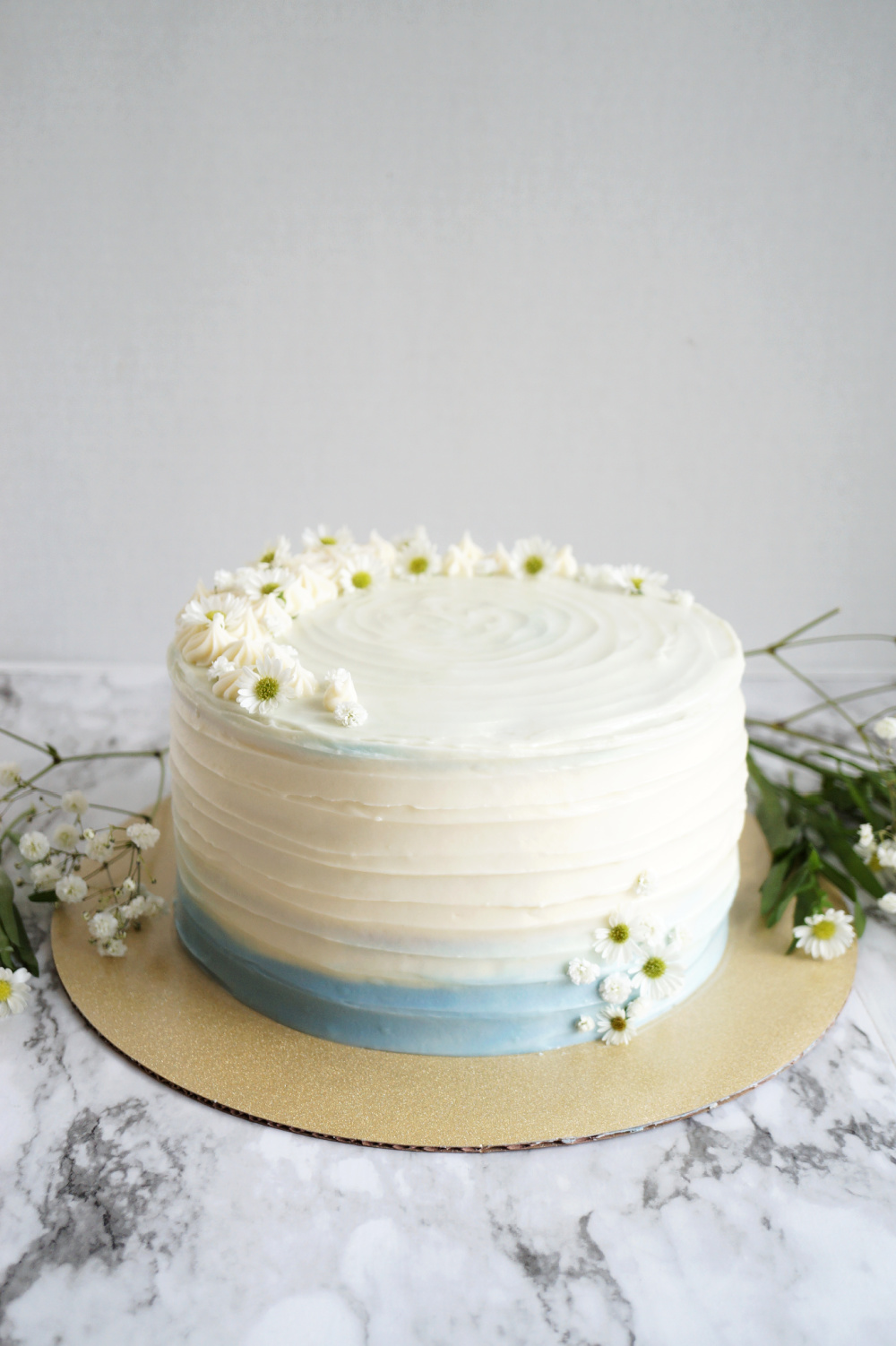 Simple White & Blue Cake
Believe it or not, this was one of my harder cakes! Not execution-wise, but my customer is a friend and she basically gave me free reign on how to decorate it. She wanted something simple and minimal with white and a light periwinkle blue, and I love the final product. It just took me a bit to get here. If you want, check out the entire process (including the first failed design LOL) on my IGTV!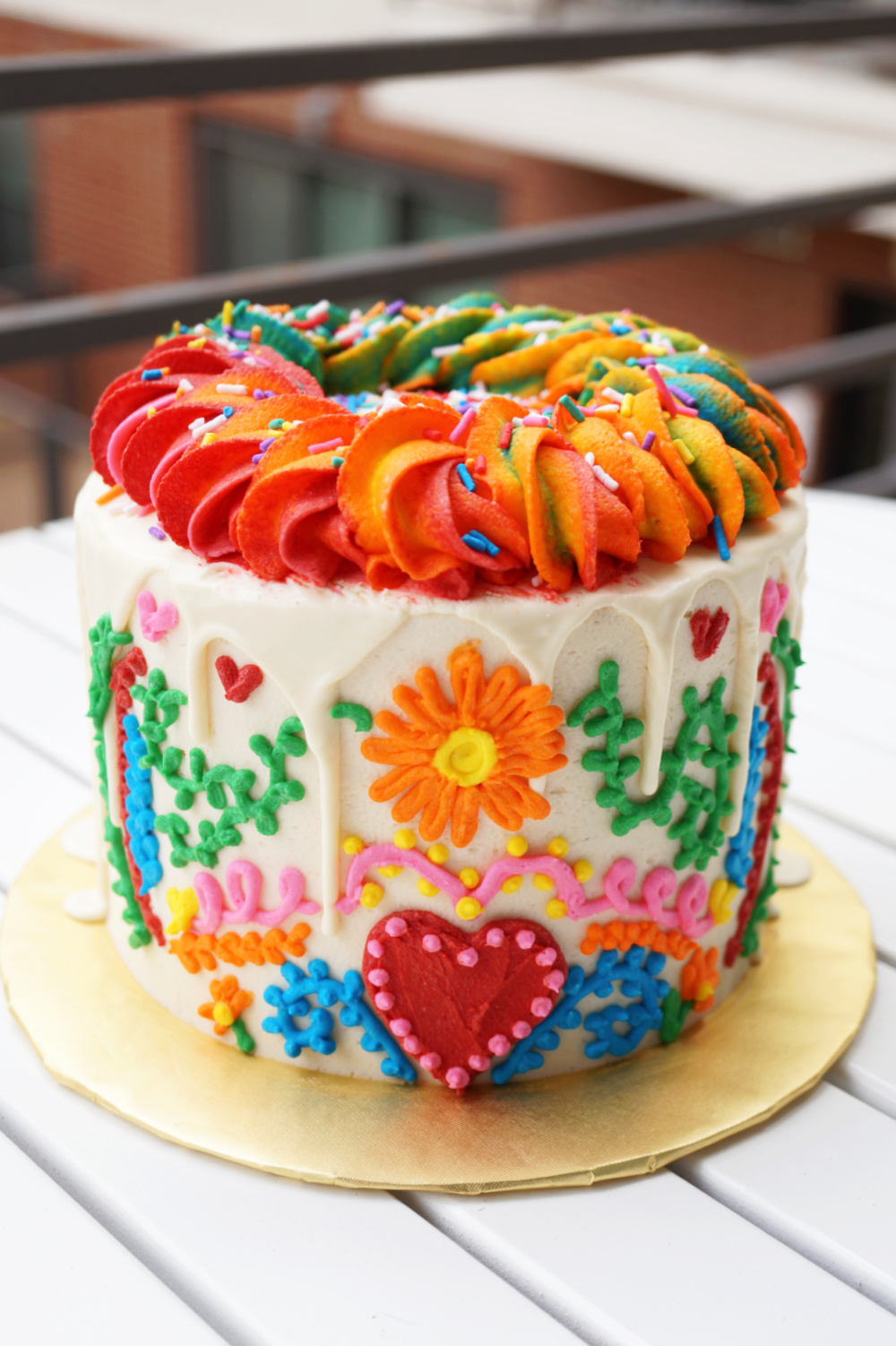 Mexican Embroidery Fiesta Cake
I would like to nickname this, Instagram's favorite cake of 2020. Seriously, people LOVED this fun embroidery cake and... so did I! It was for a friend and while I don't usually do gluten free baking, this vegan & GF strawberry cake turned out delicious. There are fresh berries between the layers to make it extra good!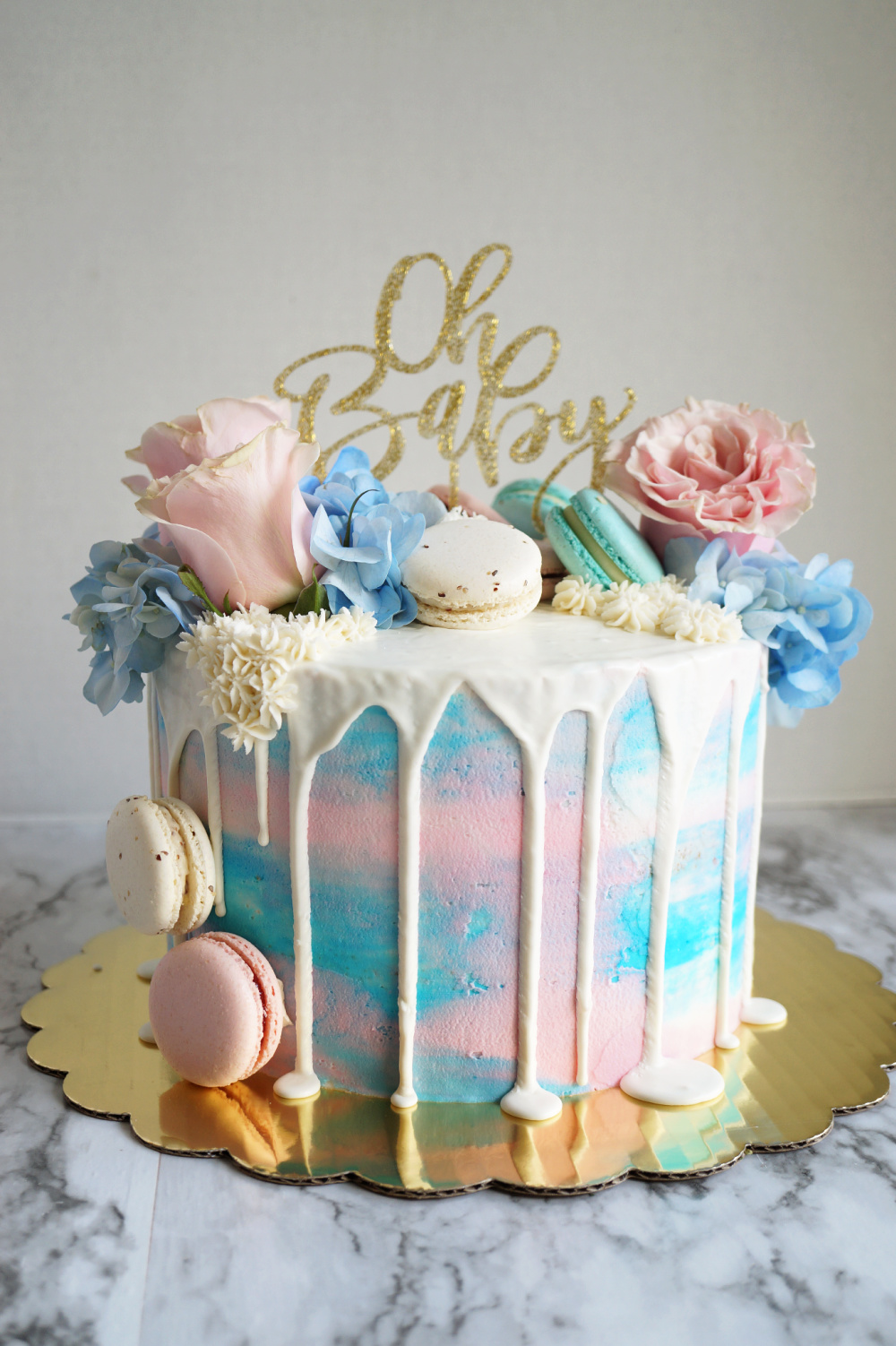 Gender Reveal Drip Cake
There is something so special about gender reveal cakes, and I just love making them! This drip cake is one of my ALL time favorite cakes ever. The pink and blue sides, the macarons, the flowers, the white drip... ugh. So pretty.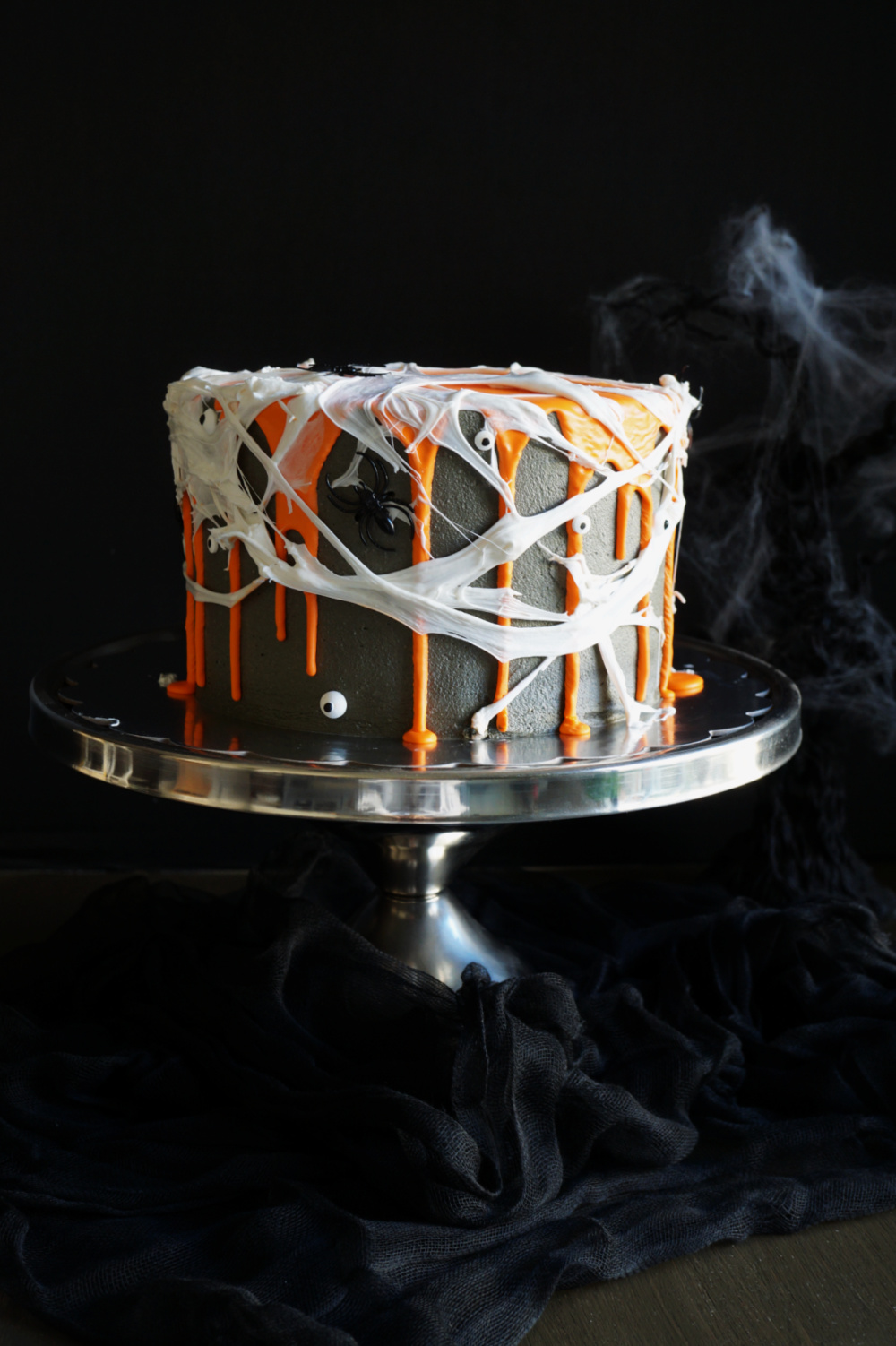 Halloween Baby Shower Cake
Believe it or not, this spookalicious cake was for a Halloween themed baby shower. How fun is that?! I love all the fun elements on this one, especially that bright orange drip. The marshmallow webs were inspired by the web cake I made for Halloween!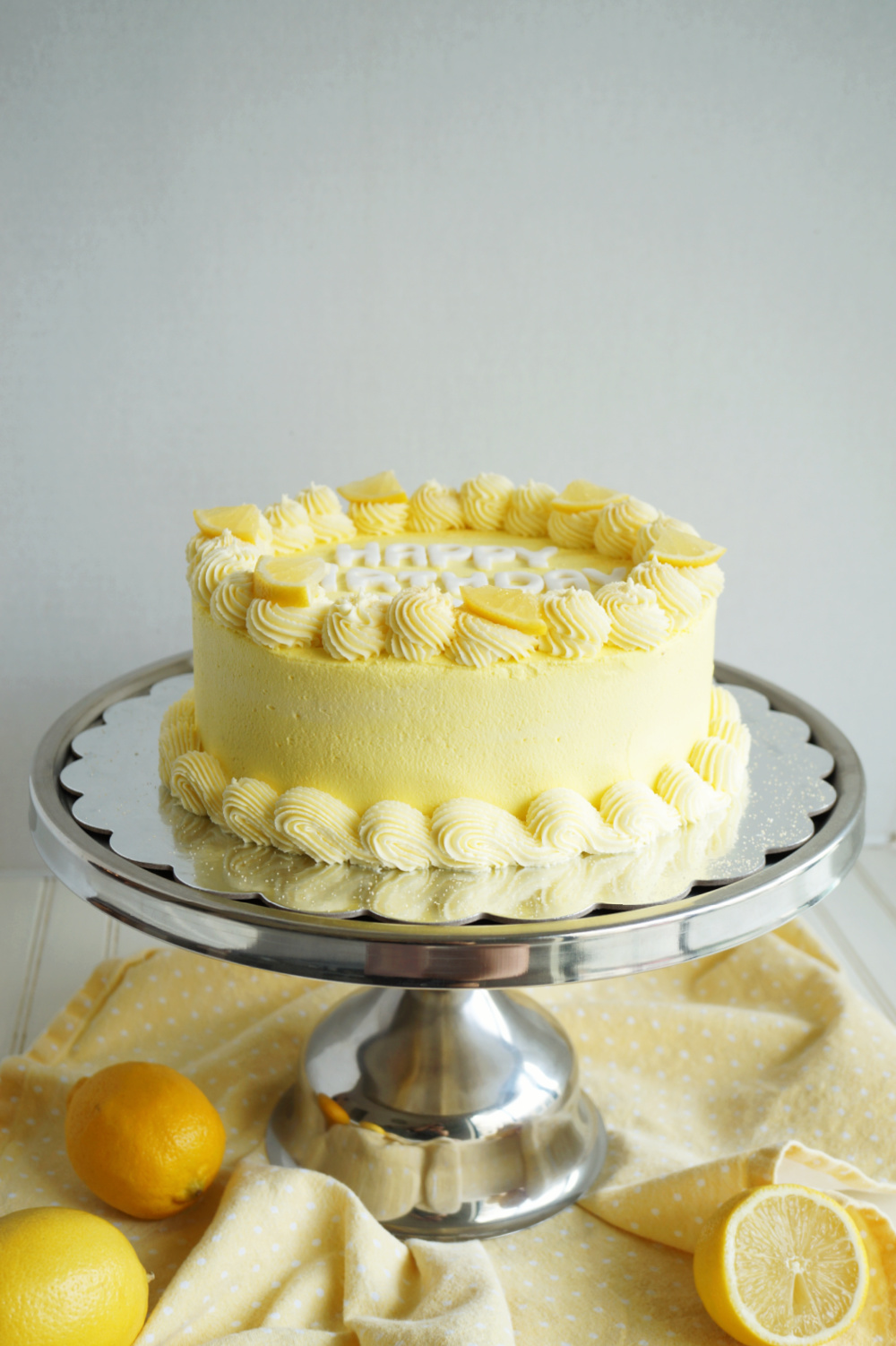 Simple Lemon Birthday Cake
Not gonna lie - while I'm definitely a chocolate girl, lemon is a close second! This lemon-on-lemon number was sweet, simple, and cute. I don't usually make "classic" cakes like this, so it was a fun change! I just used my go-to lemon cake recipe which is simple and so good.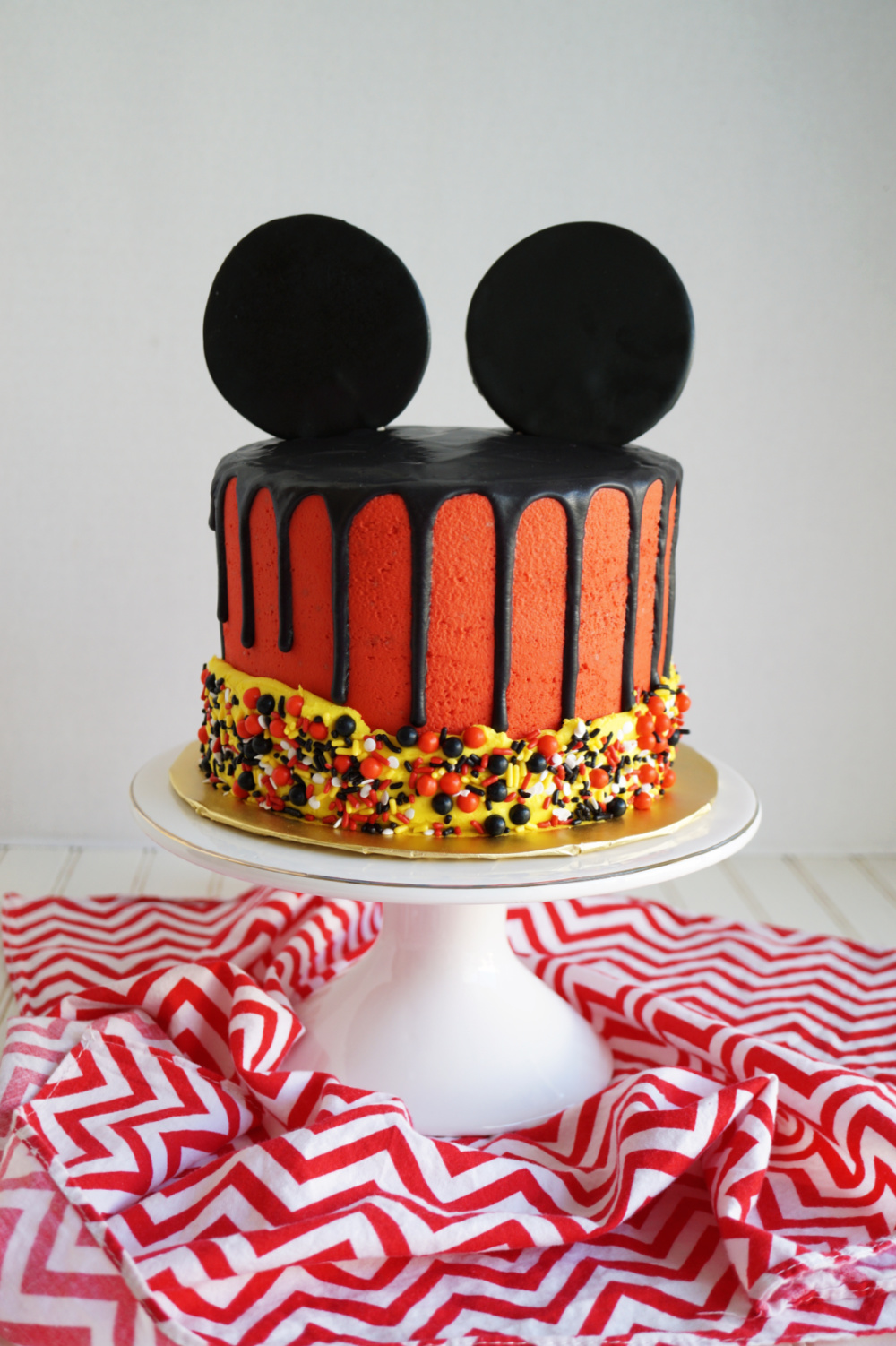 Mickey Mouse Cake
Time may pass, but Mickey Mouse remains one of the classic birthday party themes for kids! This bright Mickey cake with a dramatic black drip and sprinkle-encrusted yellow frosting is such a fun take on the theme.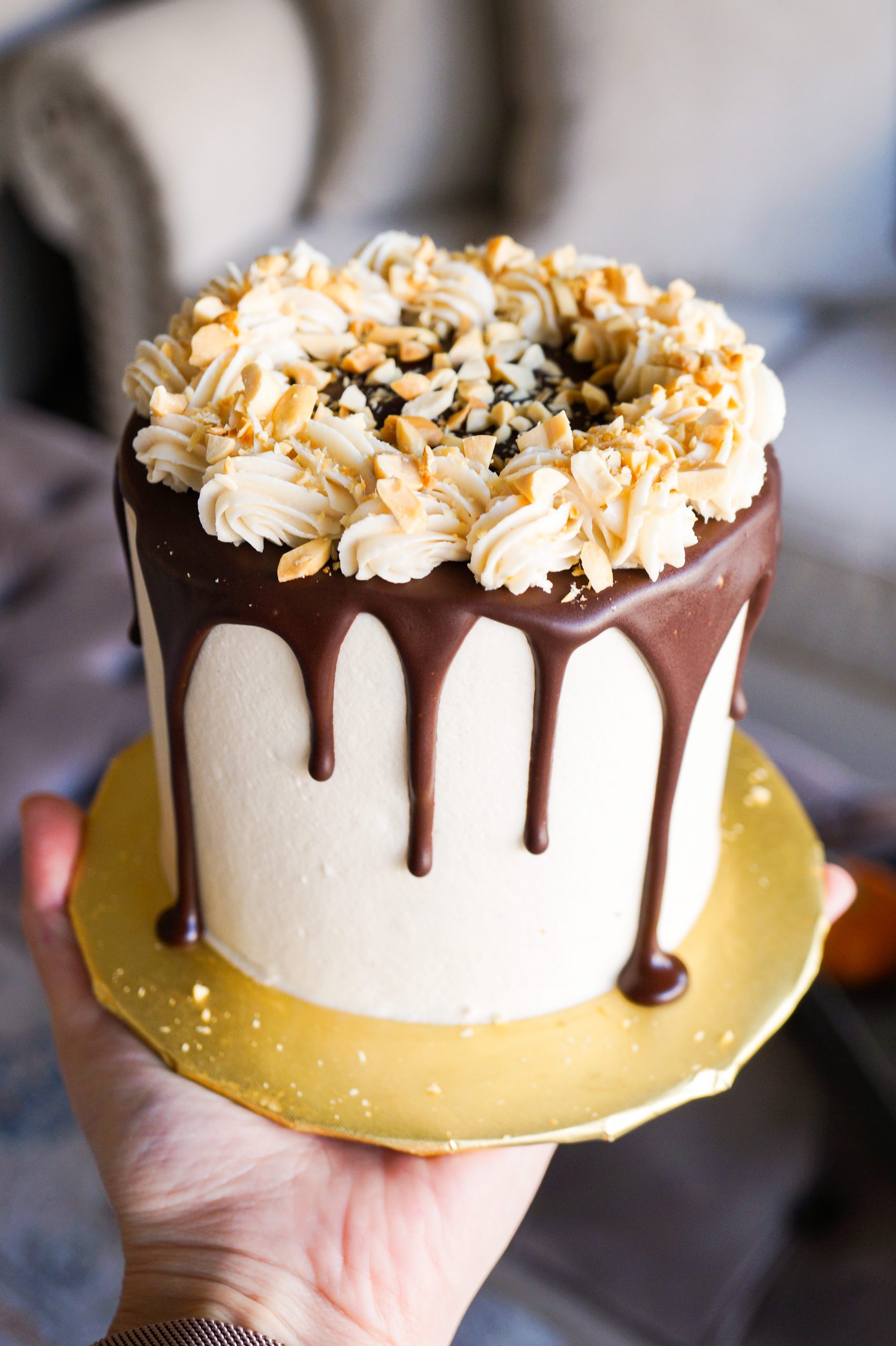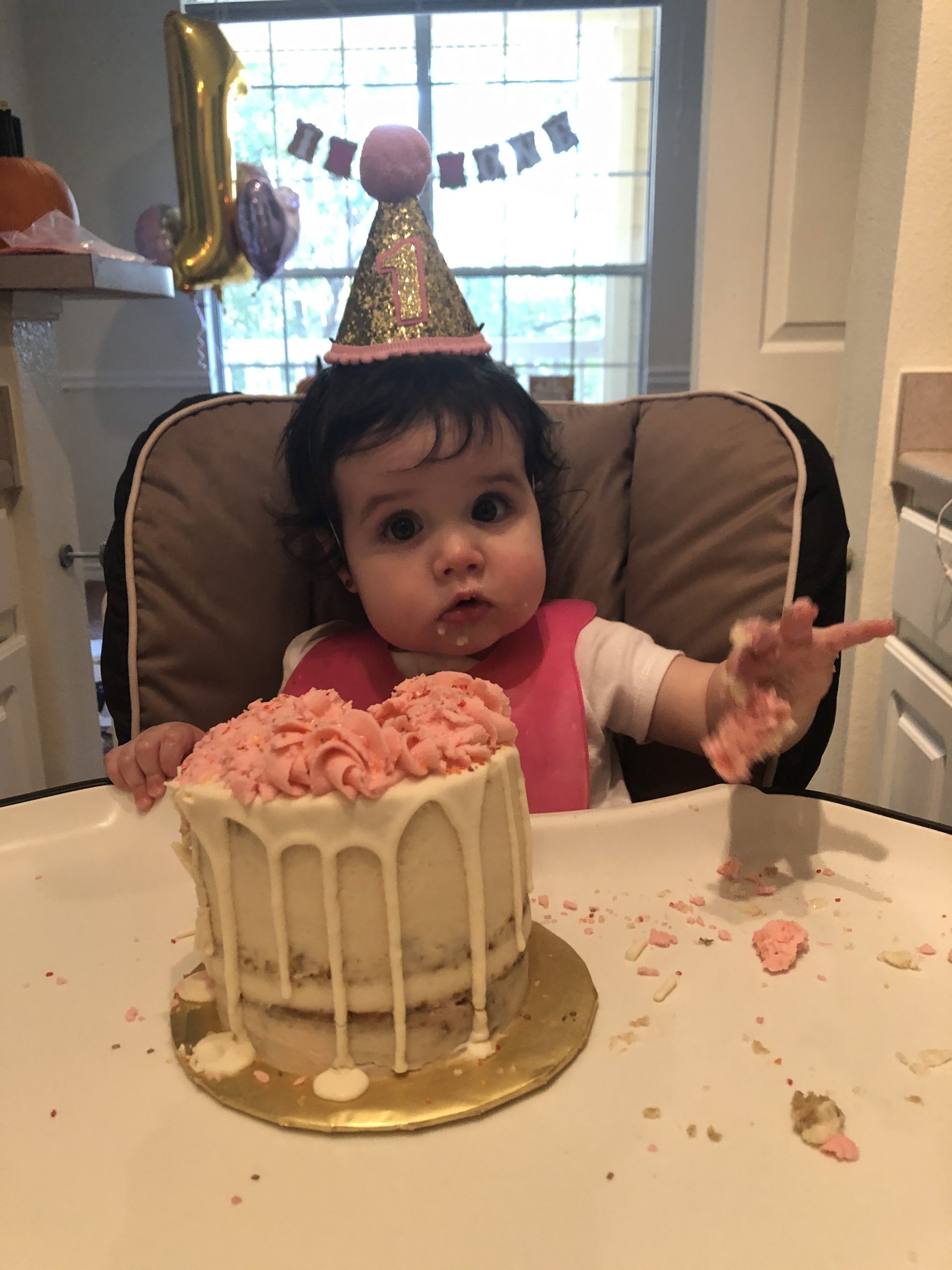 Mini Peanut Butter Chocolate Cake & Smash Cake
This one was such a fun order for one of my coworkers - 4" cakes! The smallest cakes I have ever made! I made a chocolate cake with peanut butter frosting for her and her husband, and a matching banana cake with vanilla frosting for her little girl's 1st birthday. Can you even deal with those cheeks? OMG. I die.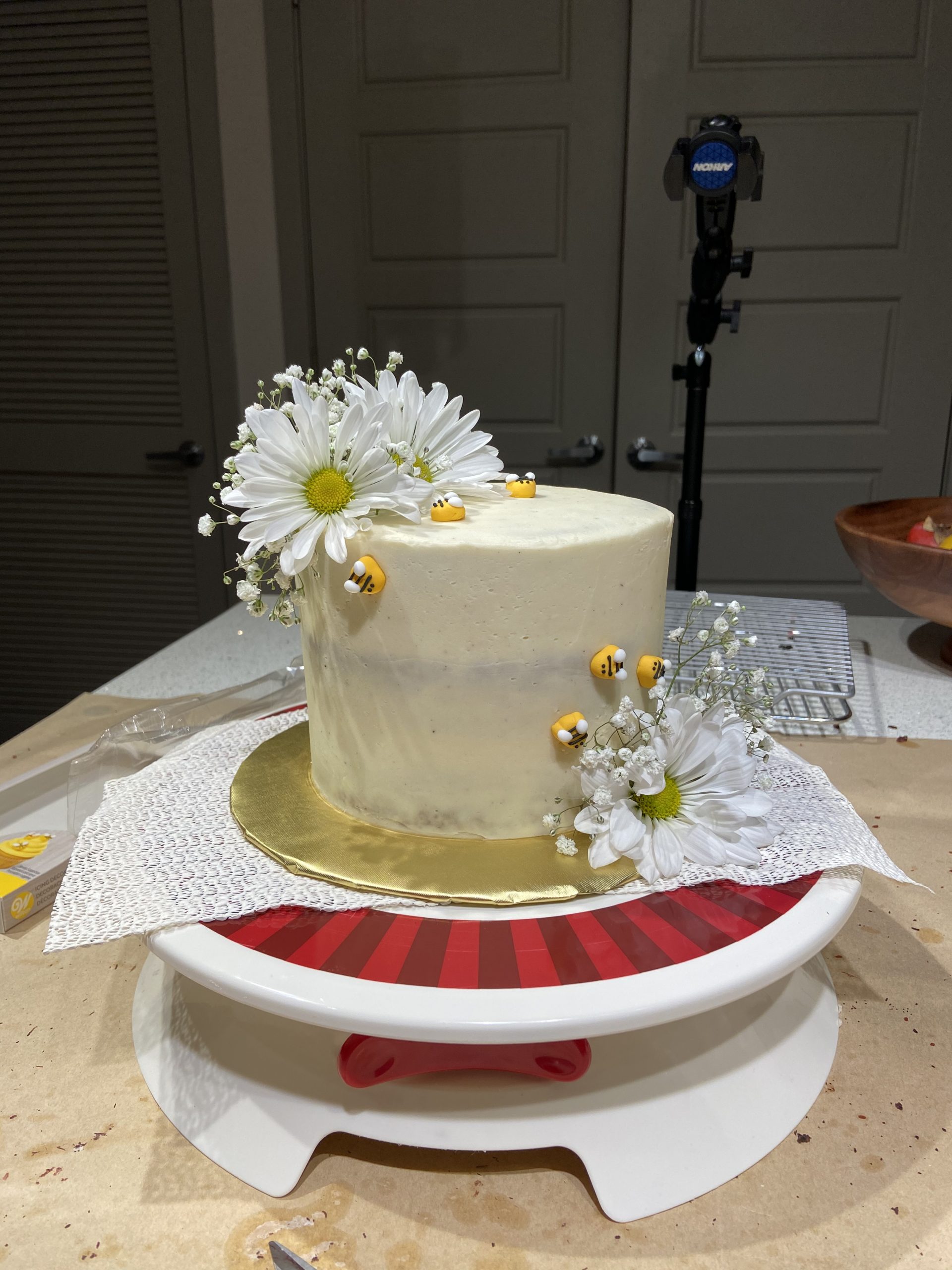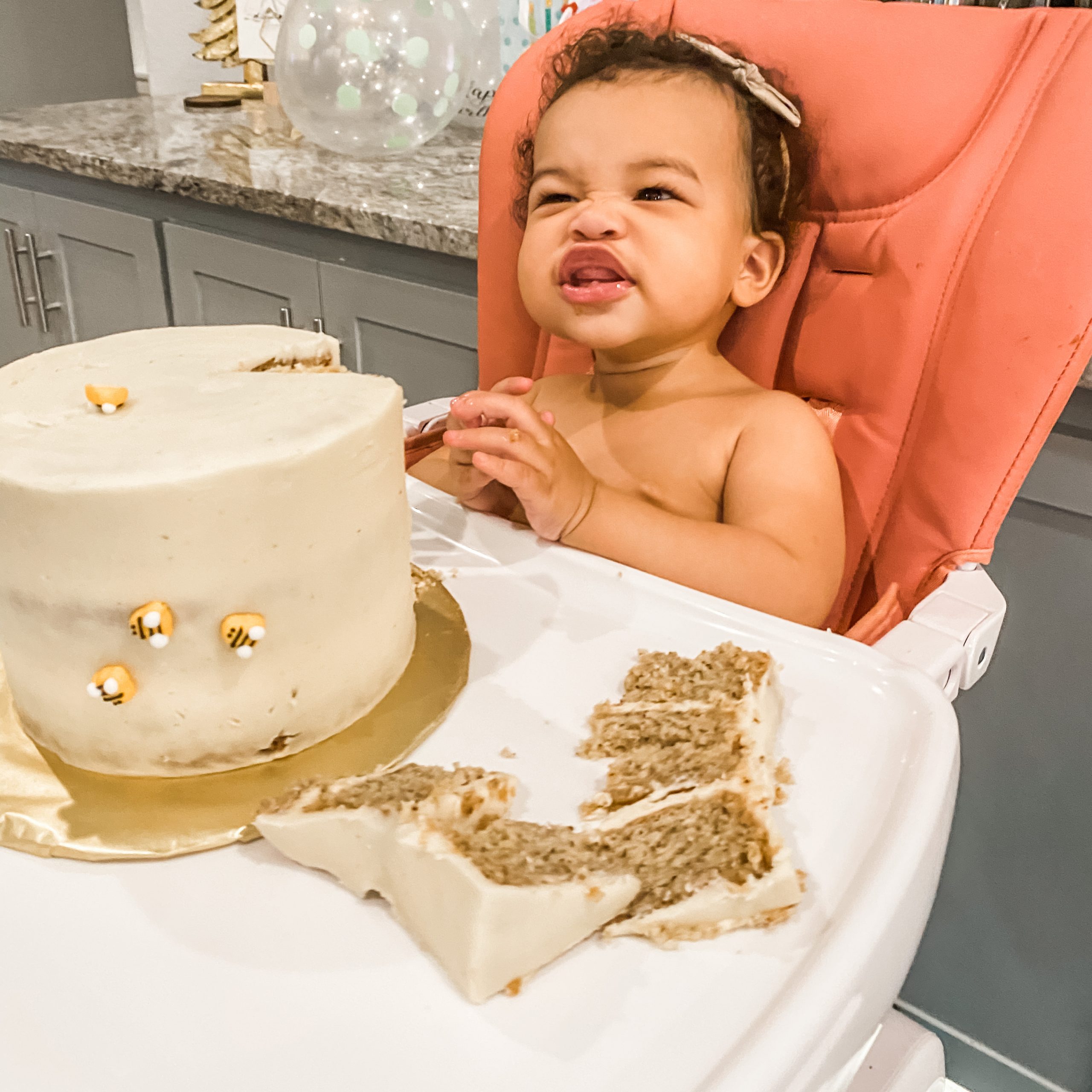 Minimalist Bumblebee Birthday Cake
Now we are getting into the real nitty-gritty of "cakes I took no good photos of. Oops. This was another favorite for one of my work besties. She had a bumblebee theme for her little one's first birthday but wanted something simple and not cheesy. Enter, lots of fresh white flowers and these ADORABLE little royal frosting bees. We were both obsessed. I found the bees at Michael's, but you can also find them online!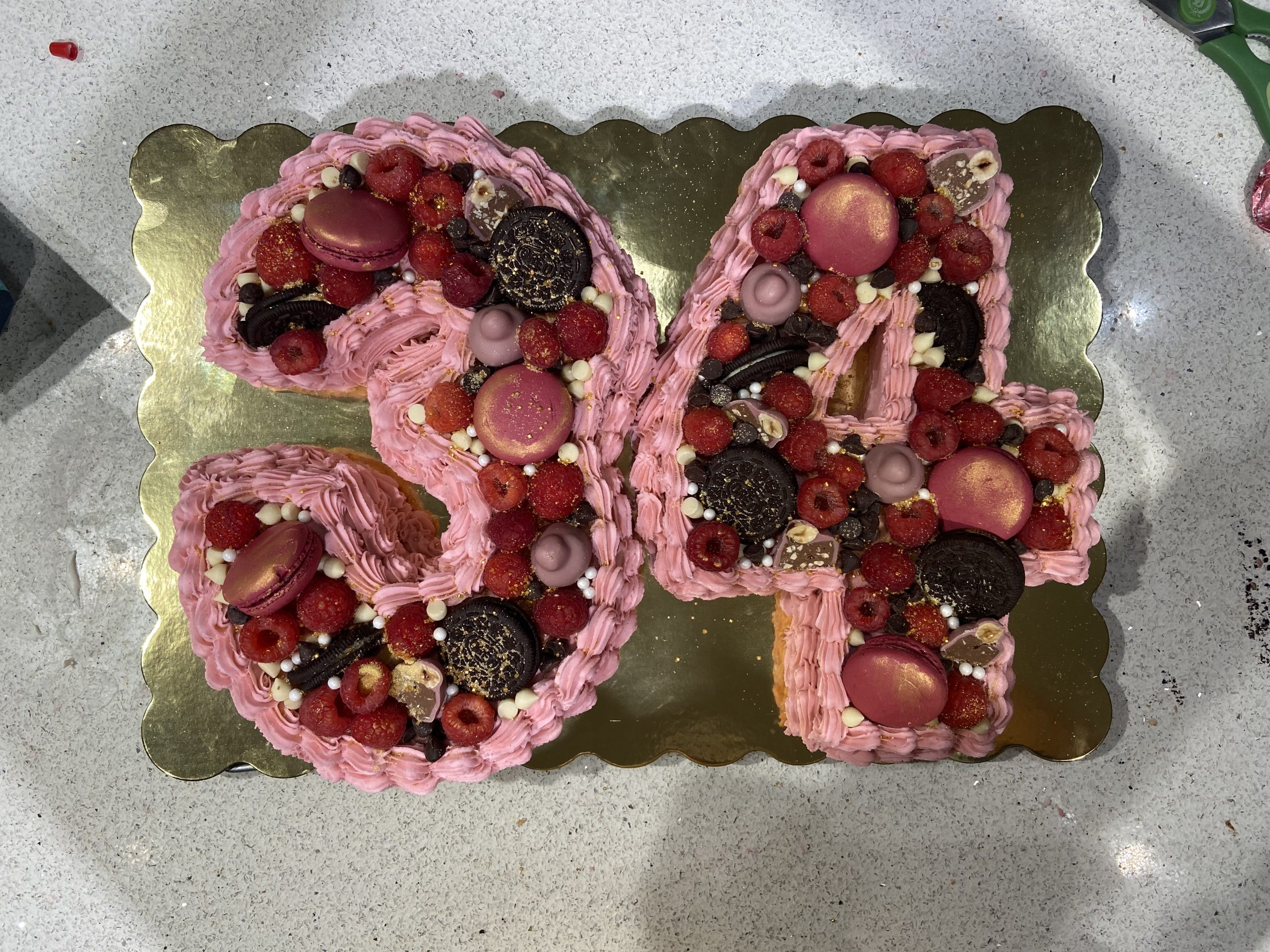 Pink & Chocolate Number Cake
Yet another case of "it's so pretty and I took no good pictures of it!". I am OBSESSEDDDD with how this gorgeous pink number cake turned out. My customer wanted gold, pink, and raspberries and... here is what I came up with! I can't believe I lucked out and found ruby chocolate truffles when I was shopping. They were so perfect for this cake. This is the only photo I have, but I did share a little video on my Instagram and TikTok if you want to check them out 🙂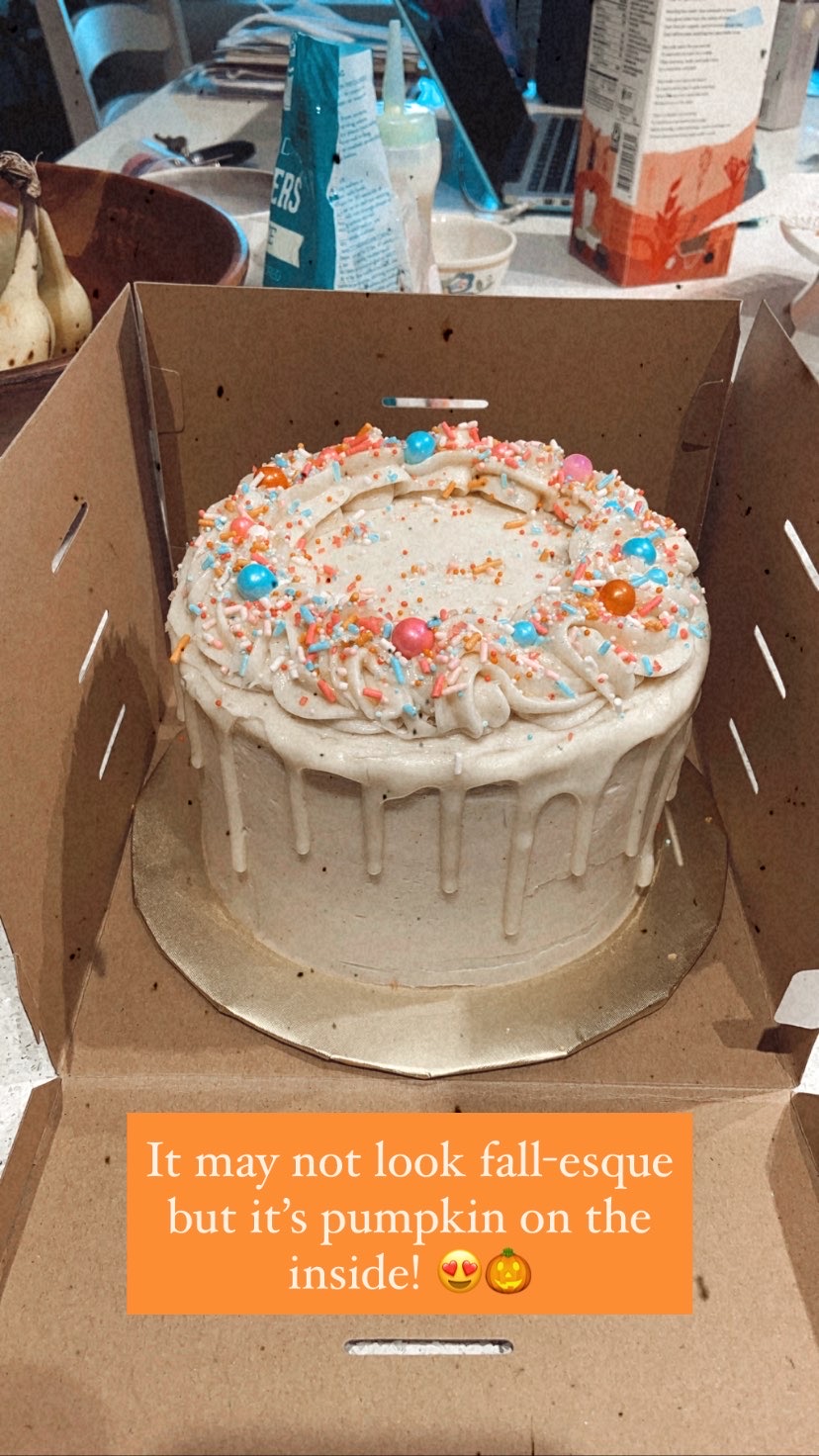 Summer Pumpkin Cake
This is truly the worst picture ever - I didn't even take a real pic, I just downloaded it from my Instagram stories. BUT it was such a funny occasion that I want to remember it. One of my work besties has her birthday in August and she was HEAVILY pregnant at that point. And all she wanted was a pumpkin cake for her birthday! Even though it was still summer, I made a pumpkin spice cake happen just for her! I tried to make it look fun and summery on the outside at least 😉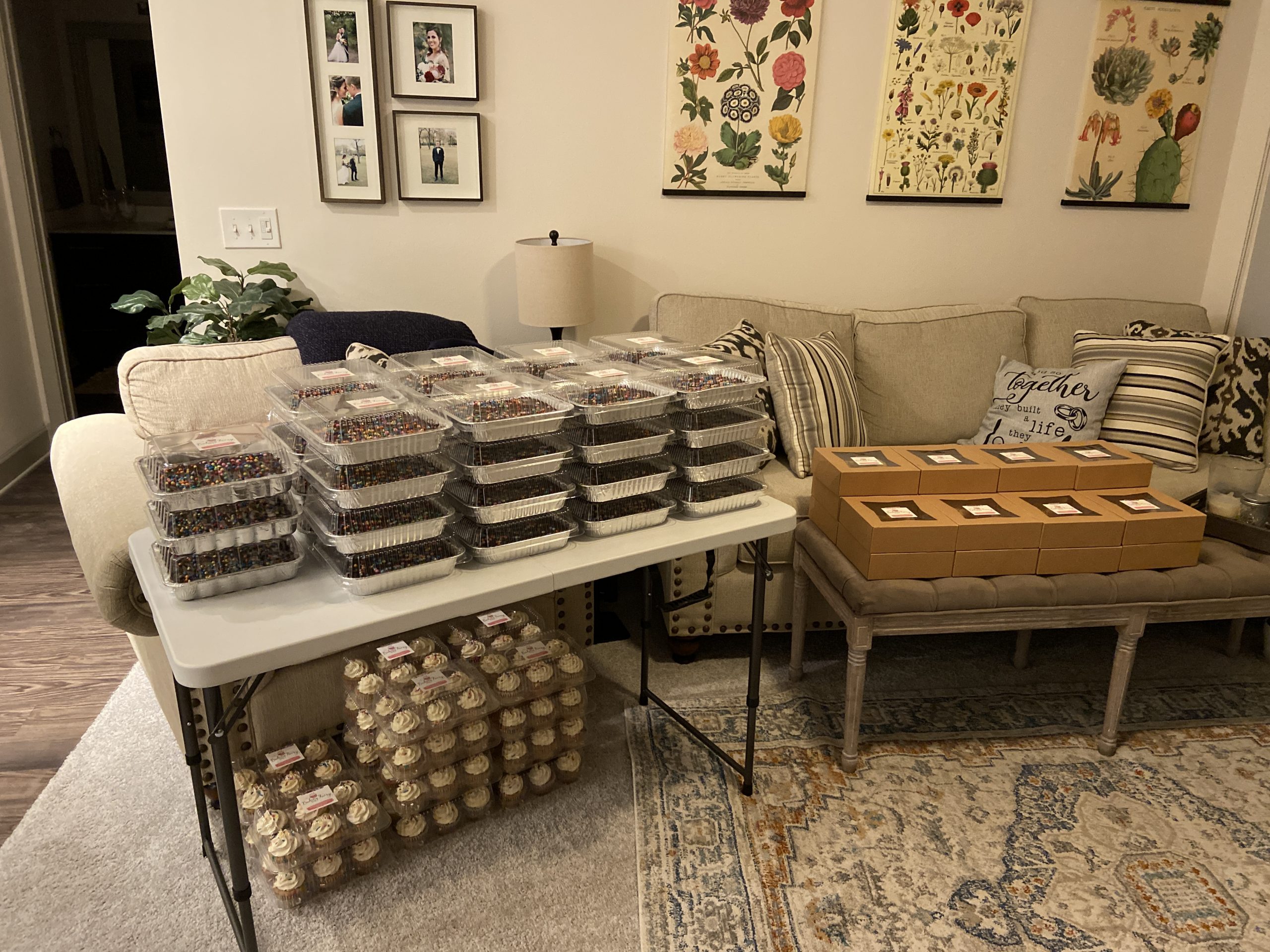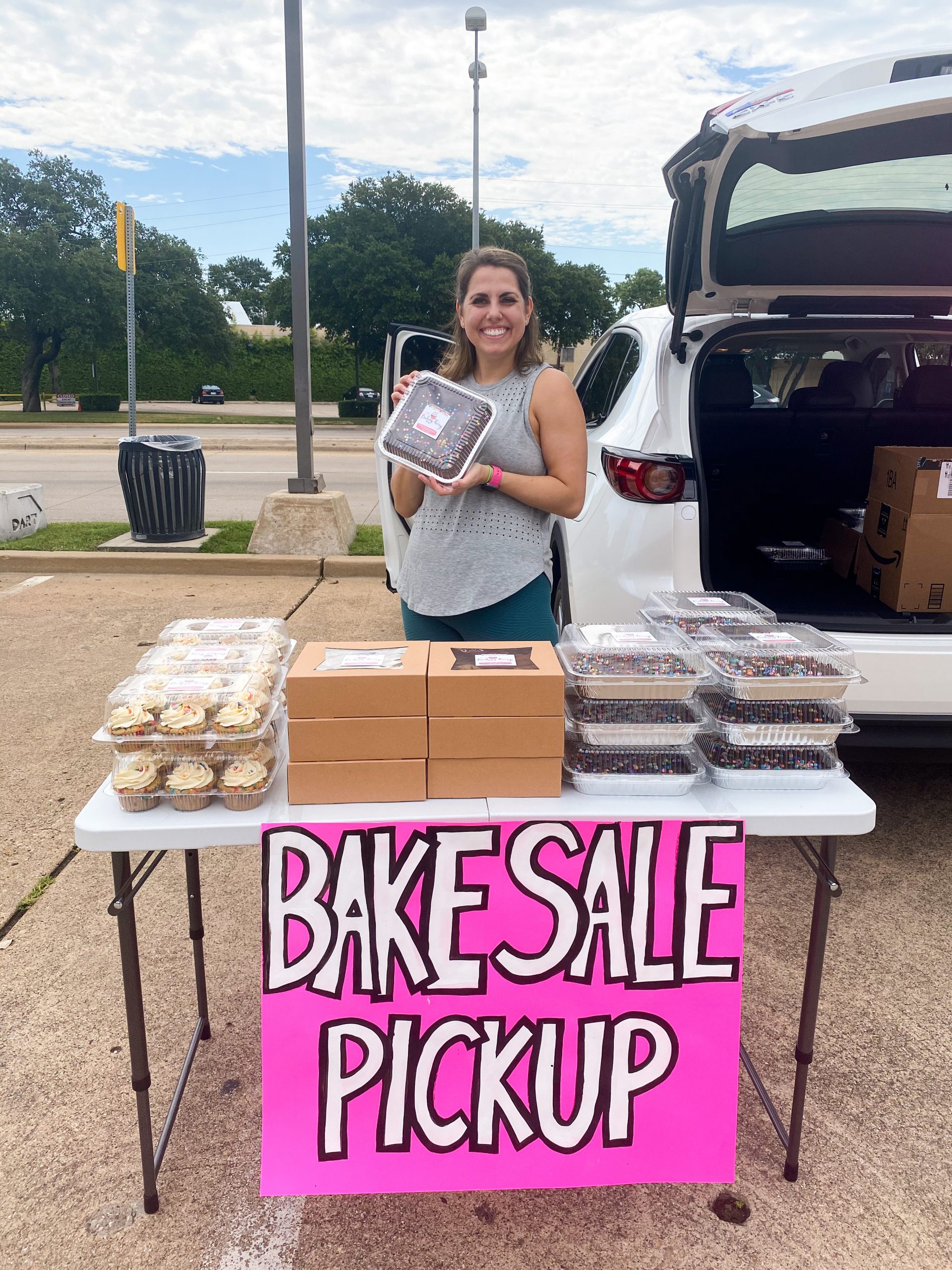 Bakers Against Racism Bake Sale
By far, the most special baking thing I did in all of 2020 was participate in the nationwide Bakers Against Racism bake sale. This was June in the depths of BLM protests and marches and I just knew I wanted to do SOMETHING to help. With the help of my local readers, my coworkers, friends from afar who donated, we were able to raise $600 to donate to different black-led organizations. It was the best feeling to be able to put my baking and my social influence to good use in such a tangible way and I never want to forget it! You can see the breakdown of all the donations in the original Instagram post. The three items for sale were my infamous cosmic brownies, classic chocolate chip cookies, and confetti cupcakes. All crowd pleasers!
Thanks for looking back on the cakes of 2020 with me! There were even more minor orders that I didn't think to get photos of, but altogether it was such a great year for my little home business. I know 2021 is going to be even more memorable! 🙂
*Disclosure: I am part of the Amazon Associates Program, and there may be affiliate links on this page. If you buy anything through my website, I will receive a small percentage of the profit at no extra cost to you. Thank you for supporting my blog!*