This post and recipe was created for #FreakyFruitsFriday! I was sent products by the sponsor company but as always opinions are 100% mine.
If you've been wanting to experiment with new fruits, these Vegan Coconut Lime Trifles with Tropical Fruit Salad are the perfect recipe! Mix fresh fruit with fluffy cake and coconut whipped cream for a light, delicious dessert.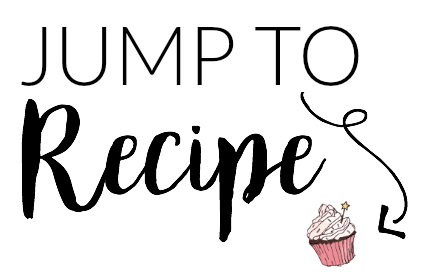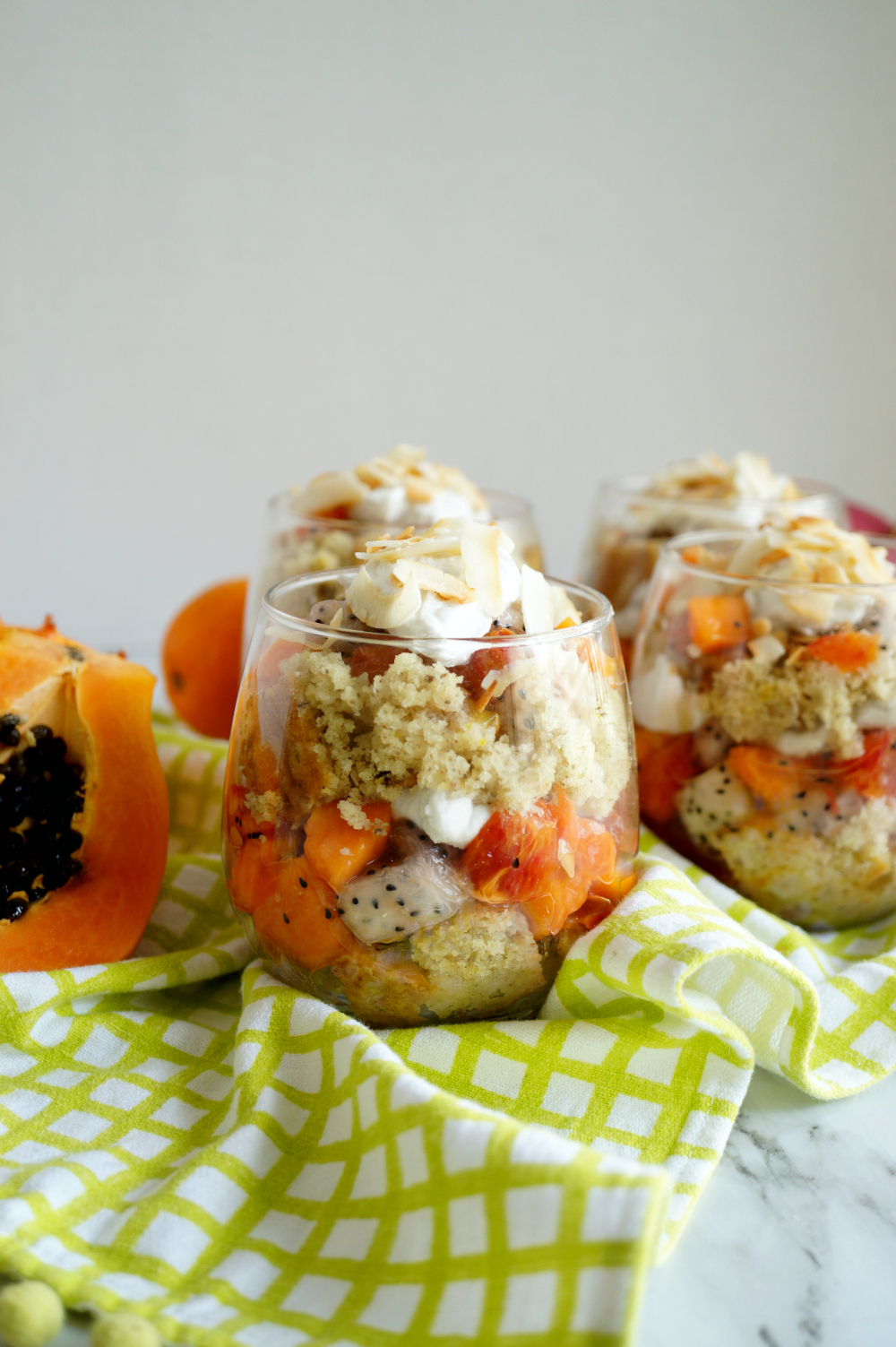 Hi hi friends, and happy FRIDAY! I am so excited to be participating in a mini-series this month called #FreakyFruitsFriday! Myself and a few other food blogger friends paired up with Melissa's Produce to show off some, well, freaky fruits (and veggies) and fun ways to eat them. I don't know about y'all, but I am always so intrigued by the "tropical" fruit display at my local grocery store. Like, what ARE all these things?! ???? It was so much fun to receive a big box of mysterious produce and get to give everything a try. I have combined a few of my new favorites in these Vegan Coconut Lime Trifles with Tropical Fruit Salad!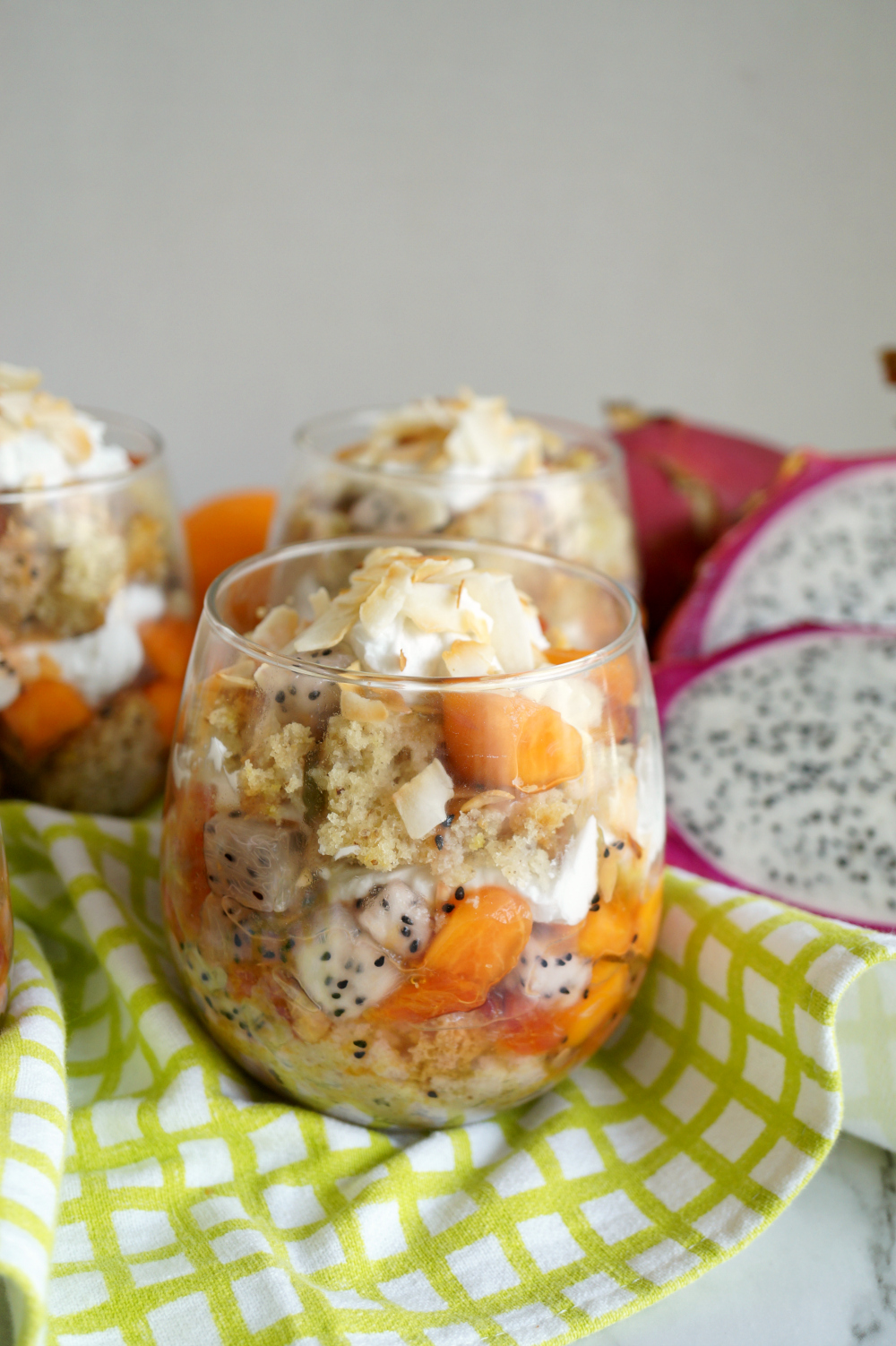 Before I go on, I have to give a big thank you to Camilla from Culinary Adventures with Camilla for setting this all up for us. She did all of the behind the scenes work so all we had to do was eat delicious fruit and create recipes with it! Okay, so now let's talk about these vegan coconut lime trifles... they have three basic components. You have cubes of fluffy coconut lime cake, coconut whipped cream, and a delicious tropical fruit salad tossed with some sugar and lime juice. All I did was layer everything in cups, and these sweet trifles were born! You can really make the fruit salad with whatever fruit you like, but I used dragonfruit, papaya, blood orange, and kiwano melon in mine!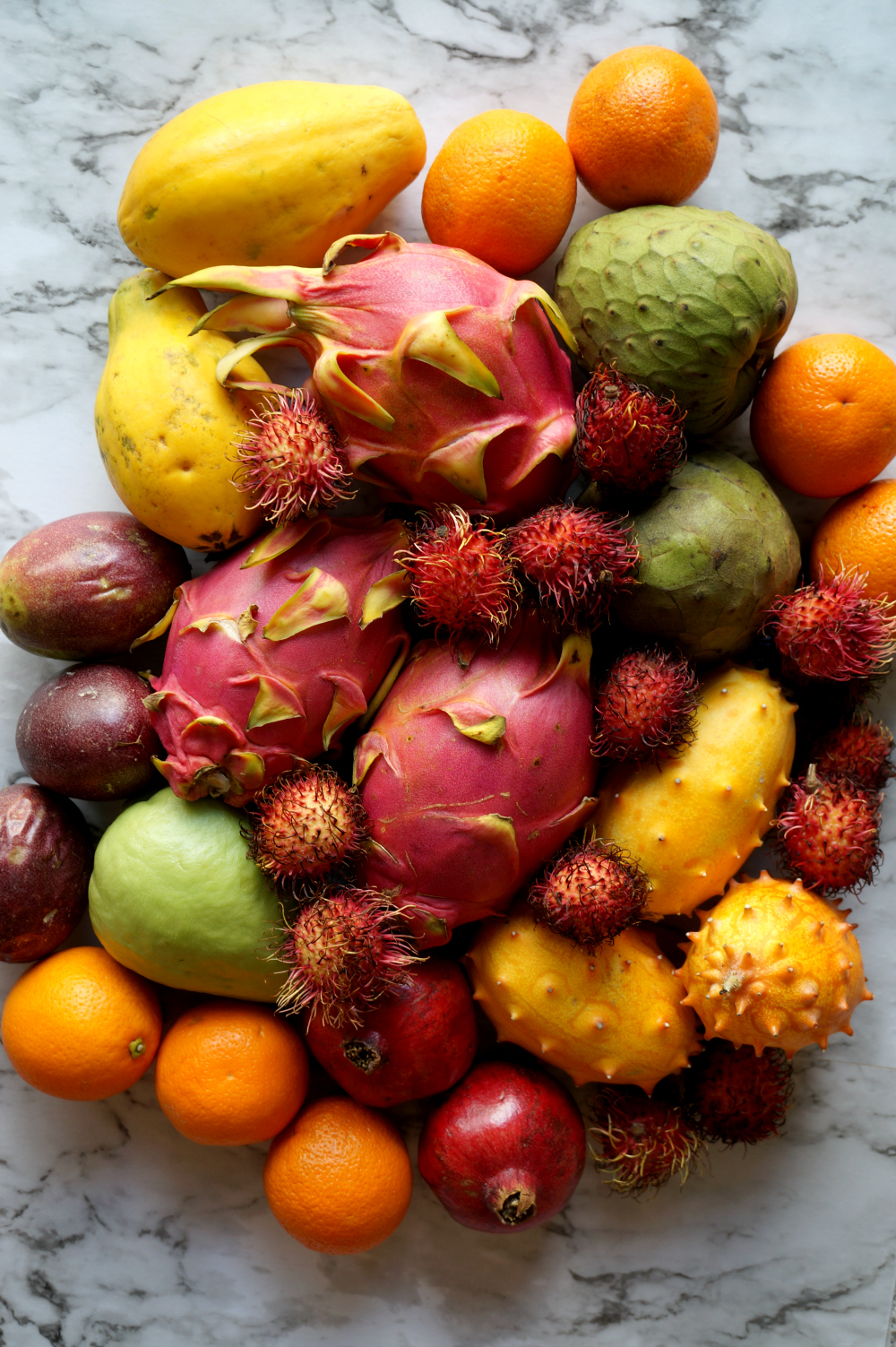 I'm sure you guys are curious about what ALL came in our Freaky Fruits box! Here is the bounty we received. Some of these fruits I was familiar with, but a lot were totally new to me! Starting from the top left, we have Strawberry Papayas, Blood Oranges, Cherimoya (custard apple), White Dragonfruit, Rambutans (the tiny spiky fruits!), Passion Fruits, Chayote Squash, Kiwano Melons (the big orange spiky fruits), and Pomegranates. It was so fun to give everything a taste, and the only thing I didn't like was the cherimoya. Everything else I really enjoyed! My favorite will always remain passionfruit (and I will be sharing a recipe using that next week for the next installment of #FreakyFruitsFriday)! The one fruit that really surprised me was the Kiwano. I thought it looked funny on the outside... but the inside is NEON GREEN! I was not expecting that at all! LOL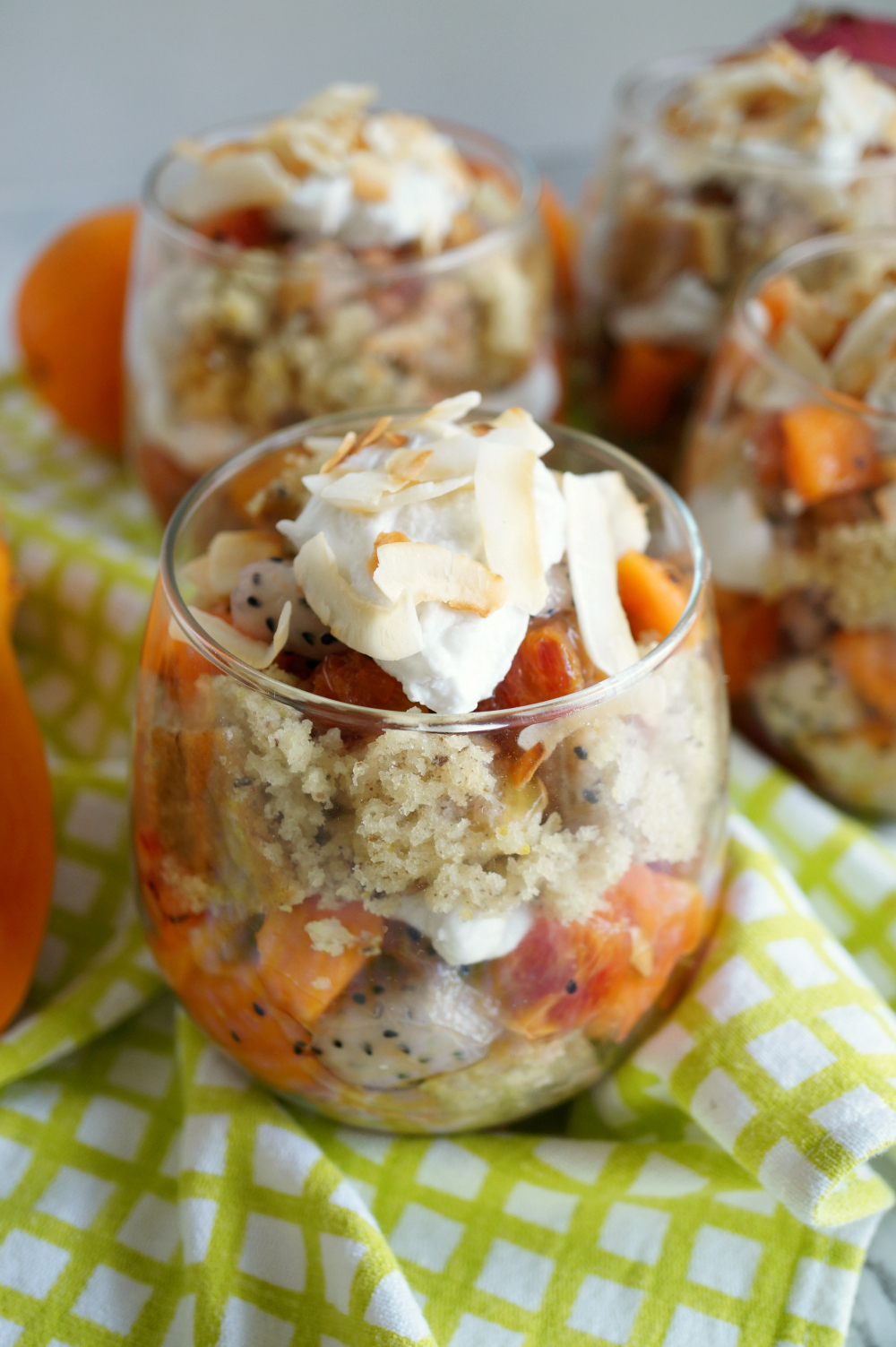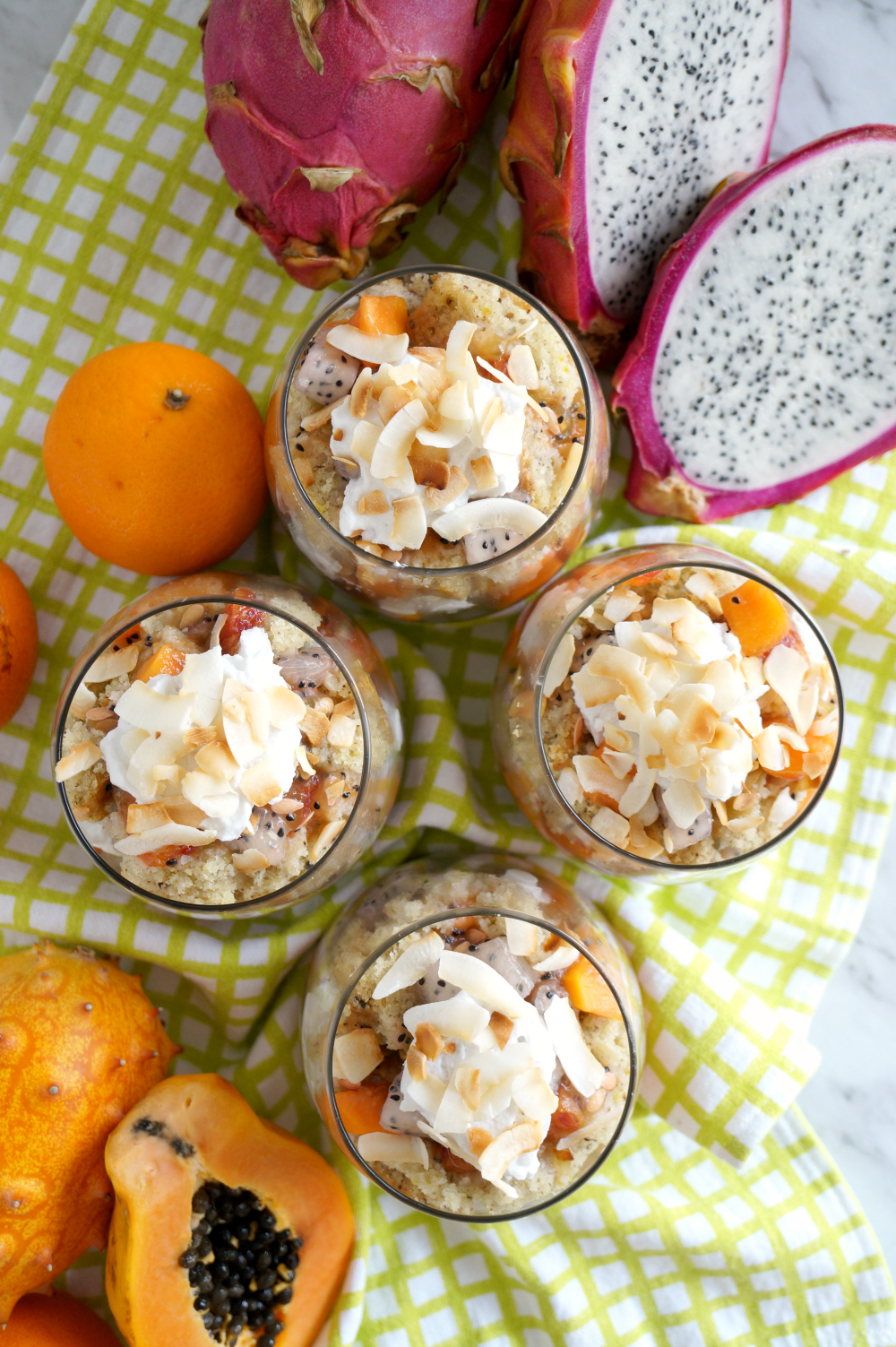 Check out our #FreakyFruitsFriday recipes for today!
Asian Strawberry Papaya Salad by Frugal & Fit
Blood Orange Chicken Red Peppers and Spinach by Cindy's Recipes and Writings
Blood Orange, Pomegranate, and Avocado Salad by Kate's Recipe Box
Blood Orange Sangria and Papaya Halwa by Palatable Pastime
Chayote Squash-Apple Crisp by Kelly Lynn's Sweets and Treats
Chayote with Roasted Tomatoes and Chile by Karen's Kitchen Stories
Dragonfruit and Pomegranate Mojito by Hezzi-d's Books and Cooks
Super Green Smoothie with Tropical Fruit by Simple and Savory
Dragonfruit-Vanilla Bean Layer Cake by Culinary Adventures with Camilla
Easy Passion Fruit Whip by A Day in the Life on the Farm
Roasted Chayote Squash with Herbs by Blogghetti
Vegan Coconut Lime Trifles with Tropical Fruit Salad by The Baking Fairy
Yogurt Panna Cotta by Cooking with Carlee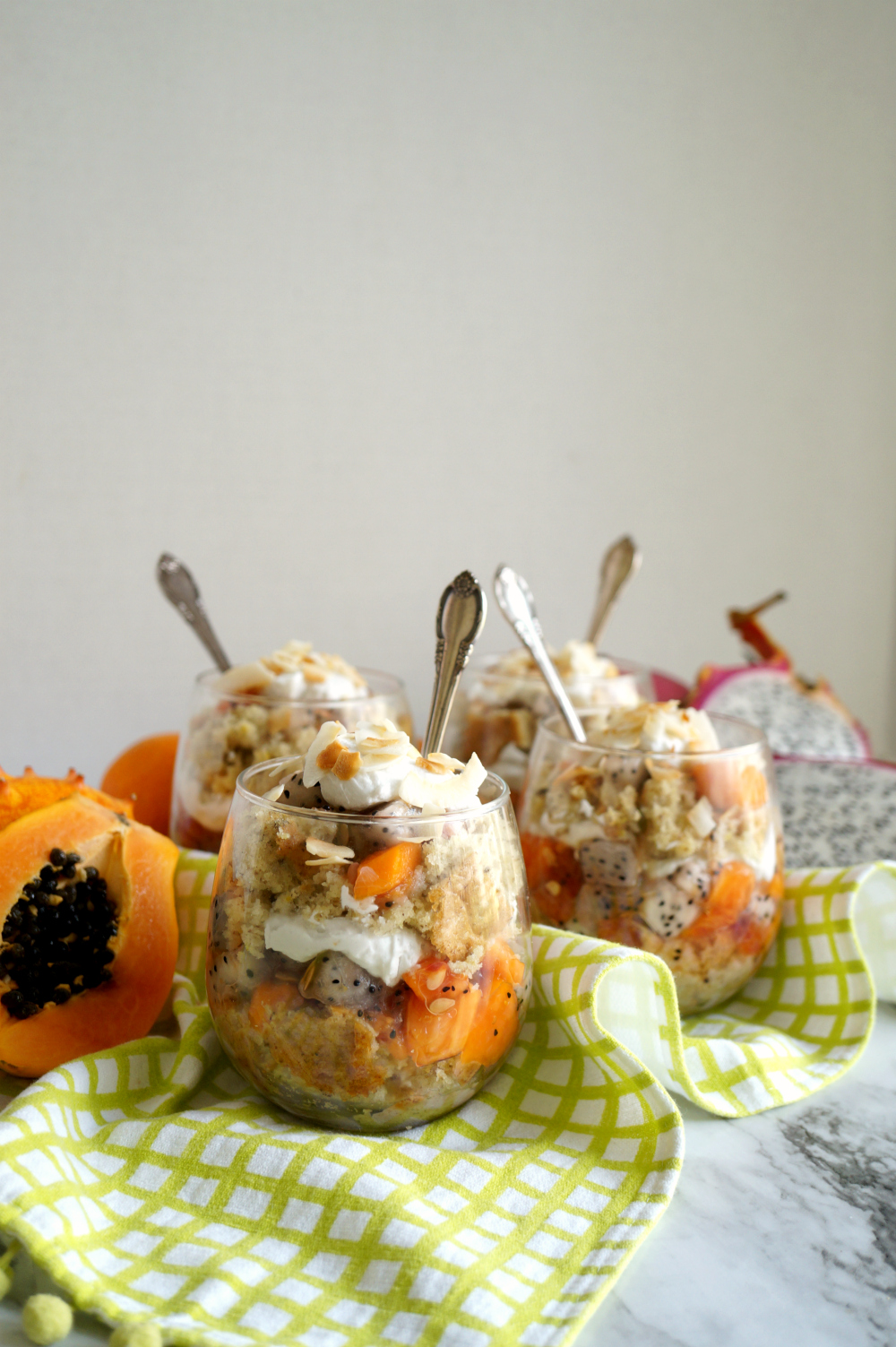 I hope you guys will give these vegan coconut lime trifles a try! This is such a fun way to experiment with new fruits in a tasty way. The coconut cream and lime juice make everything meld together so nicely!
Looking for more recipes with unusual fruits?
vegan coconut lime trifles with tropical fruit salad #FreakyFruitsFriday
If you've been wanting to experiment with new fruits, these Vegan Coconut Lime Trifles with Tropical Fruit Salad are the perfect recipe! Mix fresh fruit with fluffy cake and coconut whipped cream for a light, delicious dessert.
Author:
Valentina | The Baking Fairy
Recipe type:
Puddings & Trifles
Ingredients
*for the cake*
2 tablespoon ground flaxseed + 6 tablespoon water
1 cup granulated sugar + 2-3 tablespoon for topping
1¾ cup all-purpose flour
1½ teaspoon baking powder
1 teaspoon baking soda
½ teaspoon salt
¼ cup coconut oil, solid
⅓ cup coconutmilk yogurt
¼ cup vegetable oil
1 tablespoon vanilla extract
⅓ cup full fat canned coconut milk
⅓ cup lime juice
zest of 1 lime
1 cup toasted coconut flakes
*for the fruit salad*
1 white dragonfruit
1 - ½ strawberry papayas
1 Kiwano melon
2 blood oranges
juice of 1 lime
2-4 tablespoon granulated sugar, to taste
*for the cream*
1 can of coconut cream, chilled
2-3 tablespoon powdered sugar
toasted coconut chips
Instructions
First, prepare the coconut cream. Place the can in the fridge, undisturbed, and allow to chill at least overnight. You want it to be totally solid so that it will whip up well!
Next, make the cake. Preheat oven to 350F and spray one 8" round cake pan with nonstick baking spray. In a small bowl, whisk together the ground flaxseed with the water and set aside to thicken.
In the bowl of a stand mixer, combine the flour, baking powder, baking soda, salt, sugar, and lime zest.
Add in the coconut oil, and beat on low until it's incorporated and has a sandy texture.
In a small bowl, whisk together the vegetable oil, flaxseed mixture, coconut yogurt, lime juice and vanilla, and add them to the dry ingredients. Mix until combined.
Pour in the coconut milk, and beat on medium-low until smooth and creamy. Finally, gently stir in the shredded coconut.
Pour the batter into the prepared cake pan, and sprinkle the reserved sugar over the top of the cake.
Bake for 30-40 minutes, until a toothpick inserted in the center comes out with just a few crumbs.
Let the cake cool completely.
Next, prepare the fruit salad. Wash all your fruits. Peel the dragonfruit and the papaya, and cut into small cubes. Add to a large bowl.
Cut the peel off of the orange, and "supreme" it. This will ensure that you only get the juicy fruit segments and leaves the skin behind to be discarded. Add to the bowl.
Next, cut your Kiwano melon in half and squeeze the pulp into the bowl with the rest of the fruit. You just squeeze it like you would a lemon!
Finally, add in the lime juice and 2 tablespoon of granulated sugar. Mix everything together, and add more sugar if needed. Set aside so the flavors can meld.
When ready to assemble, make the coconut whip. Carefully open your chilled can of coconut cream. Using a spoon, remove all of the coconut solids off the top of the can, and place in a medium bowl. Discard the liquid that remains in the can.
Beat the coconut cream with a hand or stand mixer until light and fluffy, then add in the powdered sugar for some sweetness.
Cut your cooled cake into small cubes, and then it is time to assemble.
Grab 6 cups, and place some cake pieces in the bottom of each (they will soak up all the juice from the fruit salad). Top with some of the fruit, and a few spoonfuls of the coconut whip. Then add more cake pieces on top, fruit, and finish off with more cream on top. Garnish with some toasted coconut chips if desired.
Serve immediately, or refrigerate until needed. Enjoy!